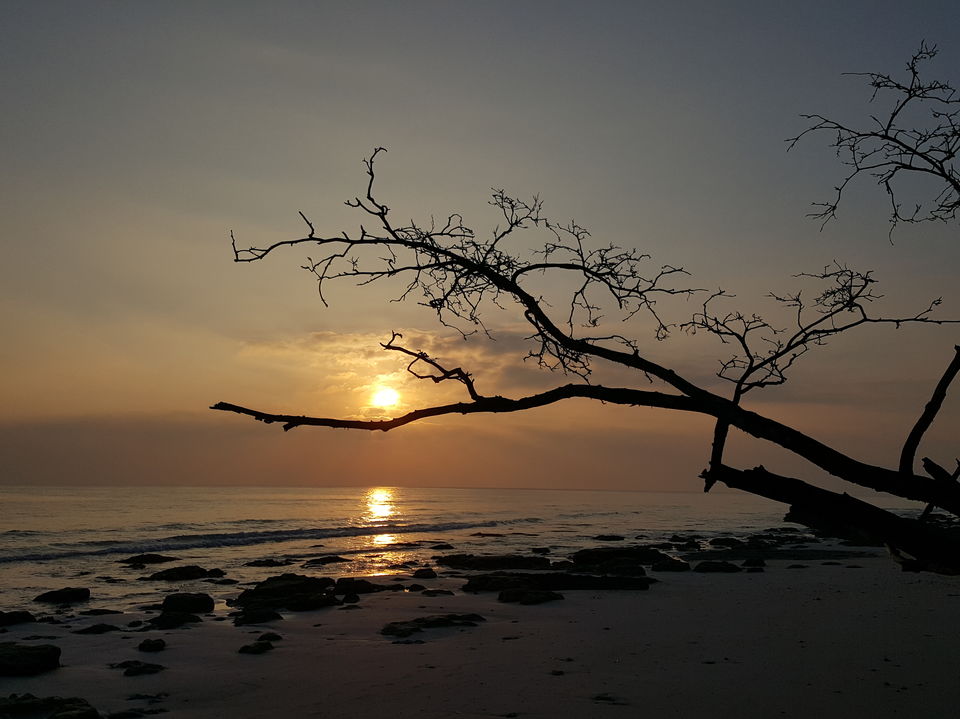 Memories have a very deep impact on one's soul, so it is necessary that one must create beautiful memories that will be cherished forever. I was blessed to create few of the most wonderful memories for myself on my trip to the heavenly Havelock island of Andaman. Andaman was never on my list, but thanks to a close friend who always kept mentioning that we must try "Scuba in Havelock" whenever there was a discussion on our next travel destination.
After months of planning and research it was time to board the flight from Mumbai. It was 4.00 a.m. in the morning and we all were very excited to board our flight as our dream was turning into reality. For people who hate Layovers, book a GoAir flight which departs from Mumbai at 04.05 a.m. as this is the only direct flight to Port Blair.
The flight was on schedule and we landed in Port Blair at 7.30 a.m. We then headed to the Phoenix Bay Jetty to board our vessel (ferry) to Havelock island. The jetty is hardly 15 minutes via car and there are taxi services available from the airport. Reached the Port around 8.30 a.m.
After hunting for breakfast, we discovered Anda Paratha at a local stall which was just the right thing that our empty stomach needed. We boarded our vessel at 12.30 p.m and were all set to leave for the heavenly Havelock islands. The Green Ocean ferry was very comfortable and also allowed the passengers to access the deck so that they can enjoy the view of the sea.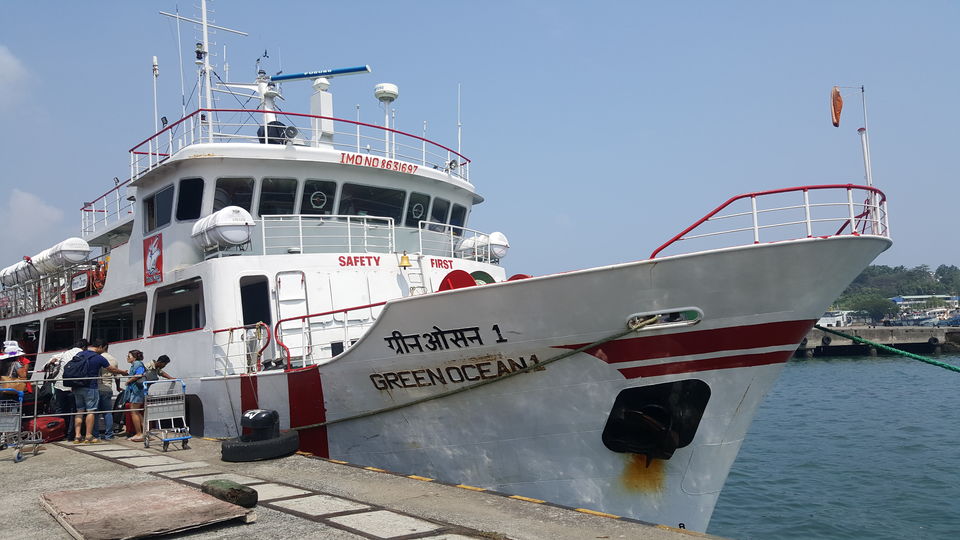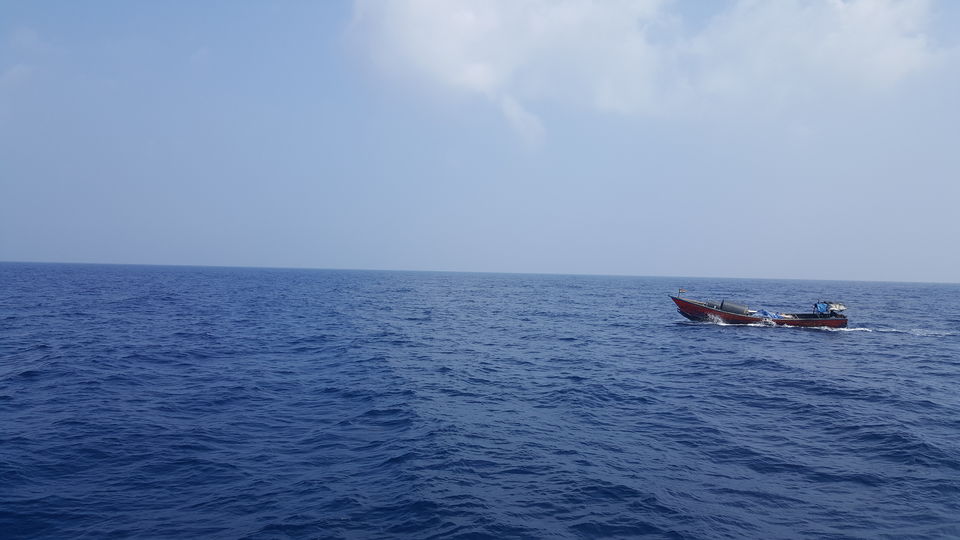 The transition of the sea colour from normal to crystal clear blue gave us the hint that were close to Havelock. Our ferry reached the Havelock jetty at 3.00. p.m. and we headed straight towards our hotel which was just 5 minutes away from the jetty.
We had booked our stay at Kingdom hotel which in many ways is one of the best options as it has clean rooms and is at a walking distance from the jetty. We spent the rest of the evening chilling at the Govind nagar beach which was at a walking distance of 2 minutes.
Scuba Diving.
We had pre-booked our Scuba diving slots 2 weeks prior. Mr Amit helped us with the bookings (contact number provided at the end). One can also book it after reaching Havelock as there are many diving schools available there.It is recommended to book morning slots for better visibility. We reached the diving station at 5.45 a.m. and after some paper work, we were all set for our respective dives.
Diving in Havelock is on every individual's list and we realized it once we walked into the crystal clear waters. we were instructed about the Do's and Dont's and then we were slowly taken under water. After one point of time, All I felt was my breath as everything was so calm and peaceful inside. There were a variety of flora and fauna inside and it was a sight to behold. This is when I realized that there are so many beautiful things in this world that are unexplored. It was one of the best experiences and the Dive in havelock totally served justice to its popularity and fame.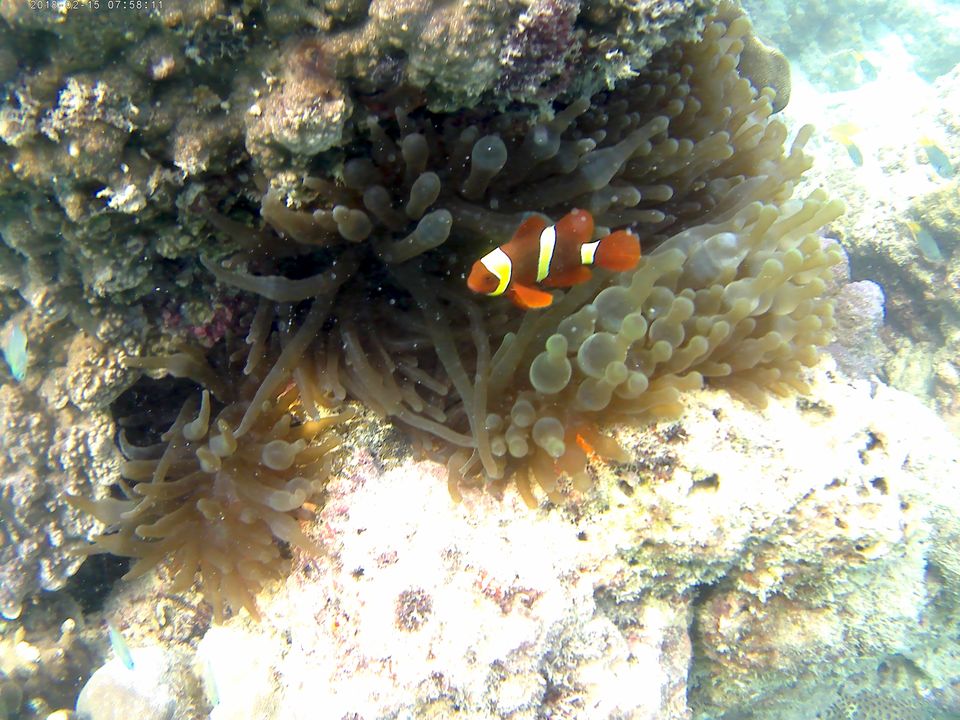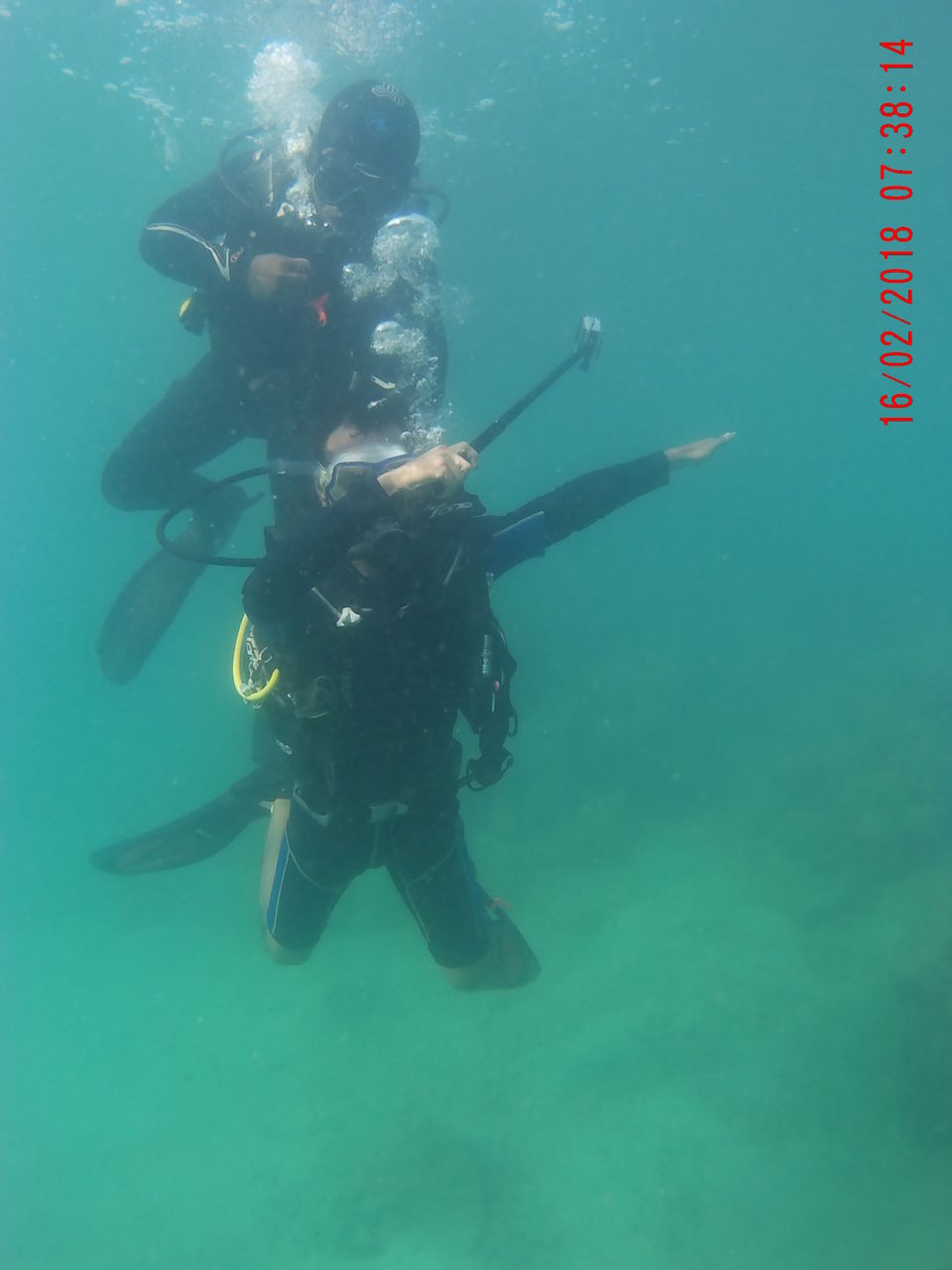 After the Dive, It was time to explore Havelock and we knew just the right place to visit. We headed straight to Radhanagar beach. It is one of the most pristine and cleanest beaches but also a bit crowded during the evening.
The amazing part about this beach is you can find both crowded and secluded patch (One can find it on their own). We spent almost the entire afternoon lazying around and watched the sunset. Watching the sun set from one of the few cleanest beaches was amazing.
As I am very fond of both sunrise and sunset, I did not leave a chance of witnessing it. The best part about Havelock is that it has beaches from where the sun rises and also the beaches where the sun sets.
So, it was 3.45 a.m. in the morning and we started our motorcycles and headed straight towards the Kalapathar beach for the sunrise. We reached the beach well before time and spent a few minutes under the sky until the sky turned pink. It was one of the most beautiful sun rise I had witnessed. One can discover the true meaning of tranquility at this place.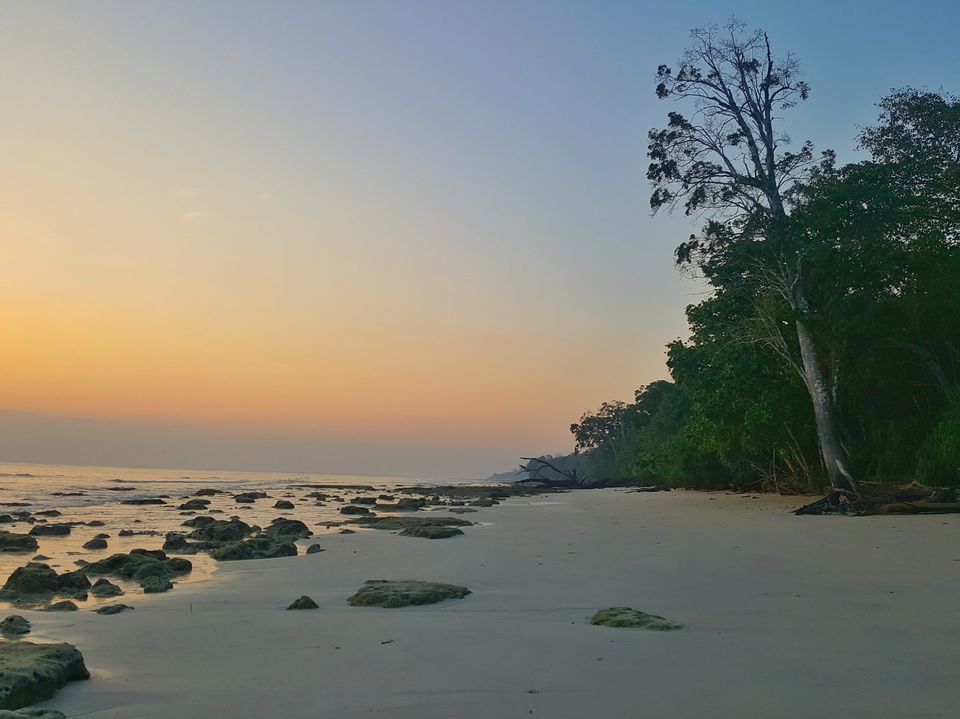 It was now time for us to visit the elephant beach. We were excited about this as this beach is not directly accessible. it either requires a 45 minutes trek through forest or A boat ride. We chose the trekking option and it was totally worth. We hired a local guide to help us cross the forest. After almost 40 minutes of trekking , We witnessed the sparkling blue sea and the white sand of the elephant beach. It is a small beach and also a little crowded because of the water sports it provides. One can enjoy and relax on the beach up till 03.00 p.m as the beach gets shut down after that. Water sports such as Banana boat ride, Snorkeling, Sea walk etc are available on this beach.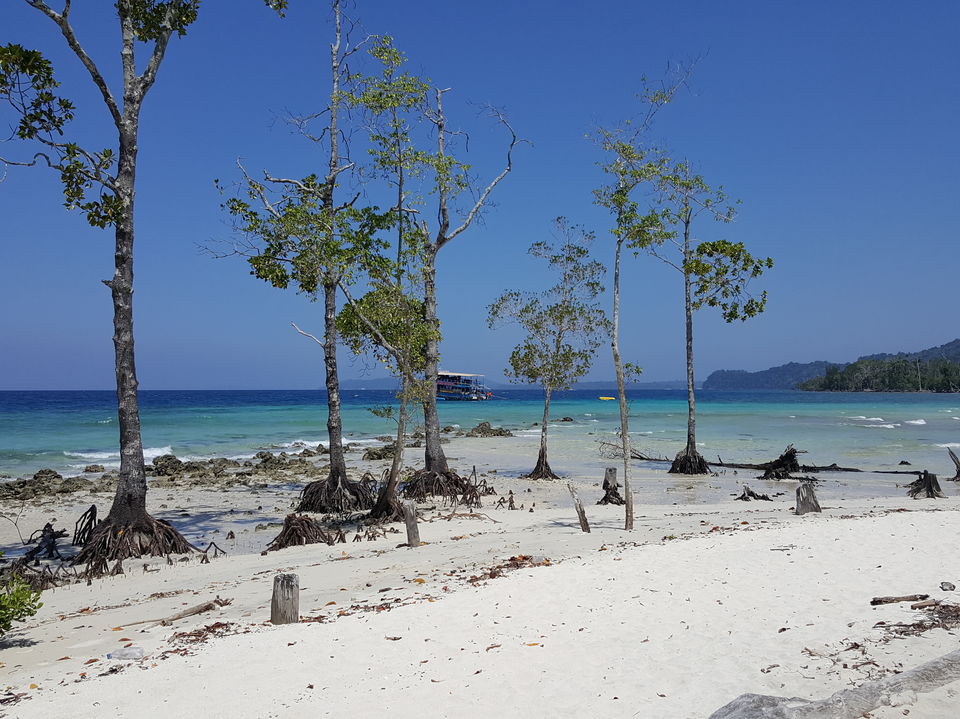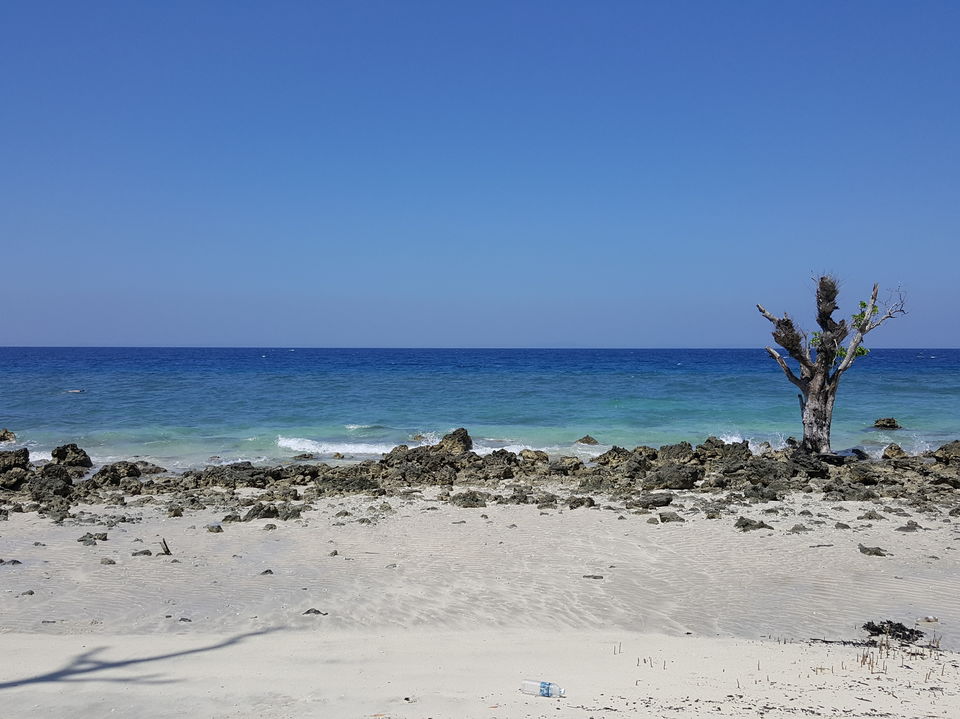 After the elephant beach, we headed to one of the most famous cafes in Havelock - The Full Moon Cafe. The full moon cafe is at the Vijaynagar Beach and offers a variety of dishes. The ambiance compliments the atmosphere of Havelock as it is in a hut like shelter and serves delicious food without burning a hole in your pockets.
The Full Moon Cafe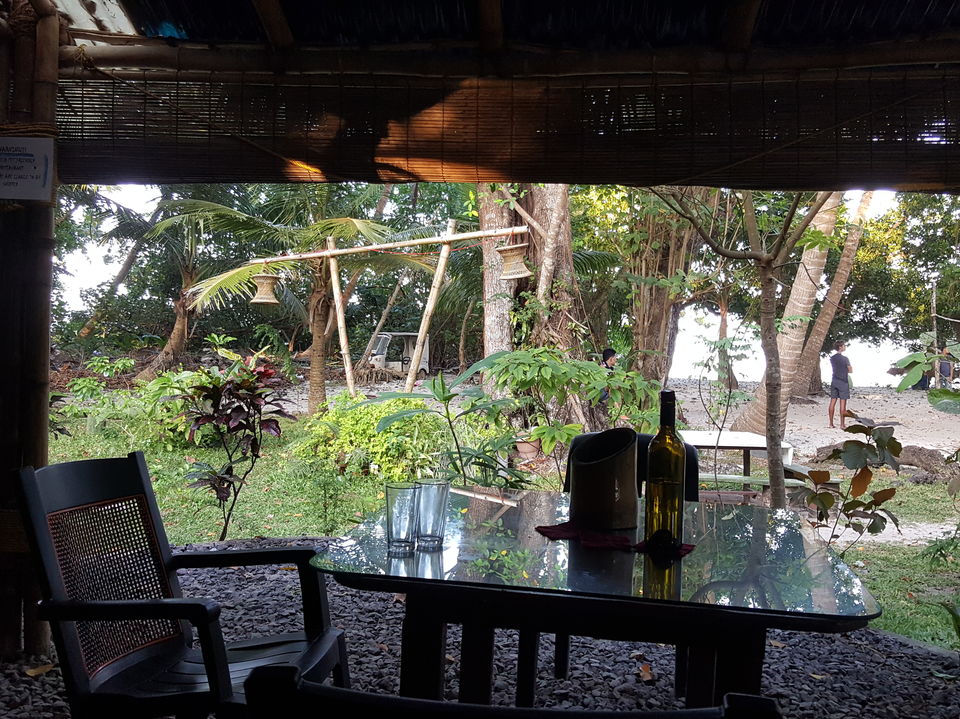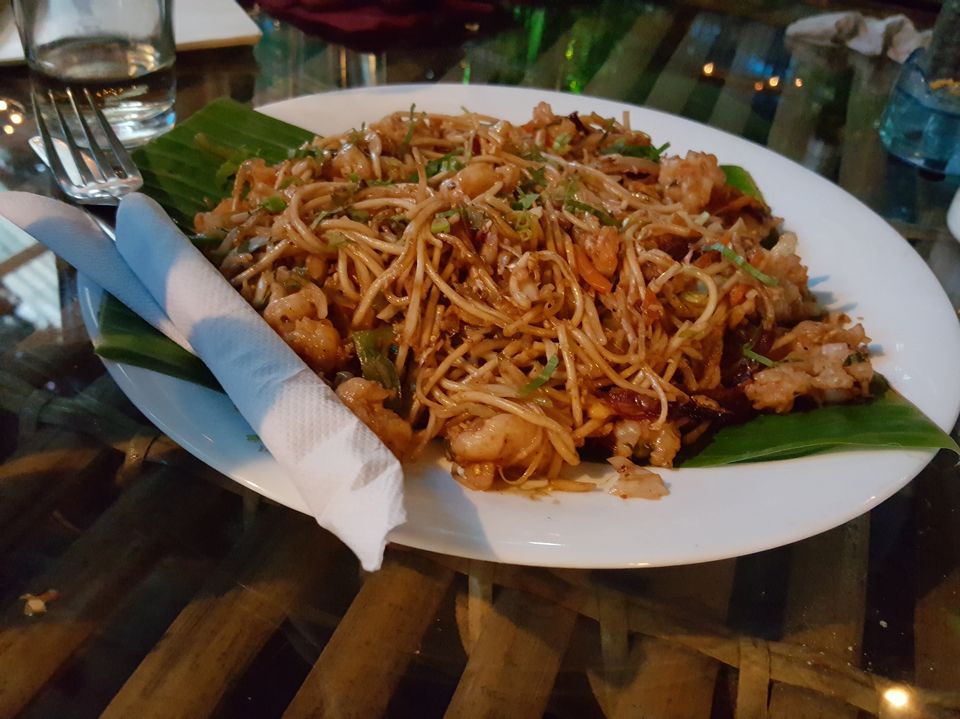 This is how I enjoyed the three days at the heavenly Havelock island. One thing I liked the most about this place was the helpful and friendly locals who are very polite and will help you in all possible ways. It was surely one of the best traveling experience of my life. A big hug to my 13 fellow travelers who supported and encouraged me in all the planning and execution.
A big thank you @Manasi for feeding this place in my mind or else I would have never thought of visiting here :)
This wasn't the end of our journey. We headed to Port Blair on the fourth day for more fun and adventures which I will be covering in my next blog .
Important contacts :
Amit : 9531835545 ( He will help you with almost everything, from scuba diving to scooty renting, he will arrange everything for you )
Hotel Kingdom :www.kingdomhavelock.com