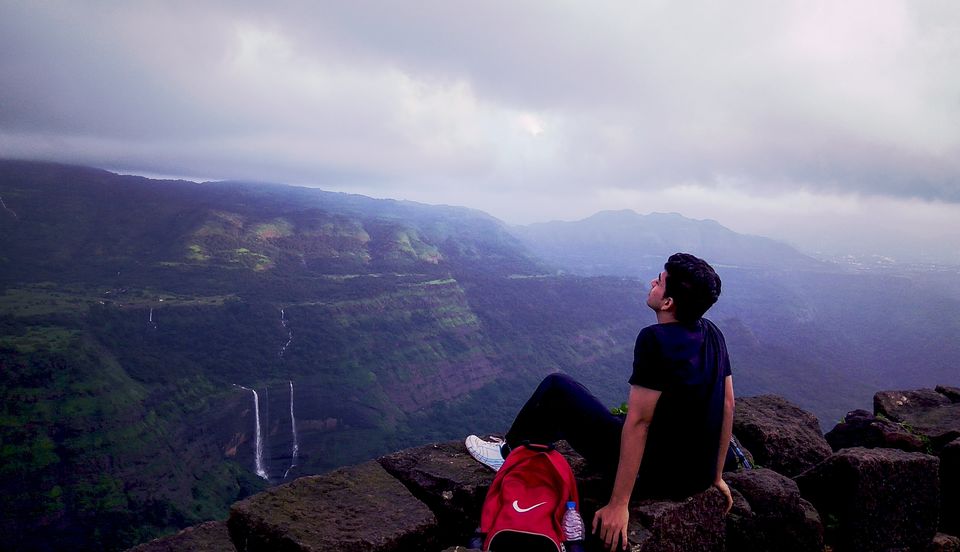 Rajmachi- The twin forts
Rajmachi is a famous and most scenic and beautiful trek. The experience it will give you will leave you awestruck. Rajmachi is not one fort but two forts. Manoranjan and Shrivardhan. It is a long trek not a hard one. It has two routes.
1.Khandala-Kataldhaar-Rajmachi
2. Karjat-Kondane Caves-Rajmachi
The first one is easy and long has all the scenic view and is like a heaven in monsoon. The second one is bit tricky has rock patches and passes through Kondane caves.
We took the first route i.e via Khandala. This route is 16km long till the base of fort. It took us 6 hrs to reach the base (we took quite long breaks). We started our trek at 6.50am on 12 August 2017. It was a rainy day which was indeed good for us. We caught the Mumbai-Pune Intercity express from Dadar. It dropped us at Lonavla station at 9 am. From Lonavla Station we hired a rick till a little ahead of Della Adventures till the road was good. Its better to take your own vehicle because the rickshaw charges too much.
Here is where your trek begins at the end of good road ahead of Della Adventure.
After reaching that point we had our breakfast at local food point there. It was a weekend so there were ample number of people around. The weather was cloudy and there was drizzling. The view from that place itself was amazing.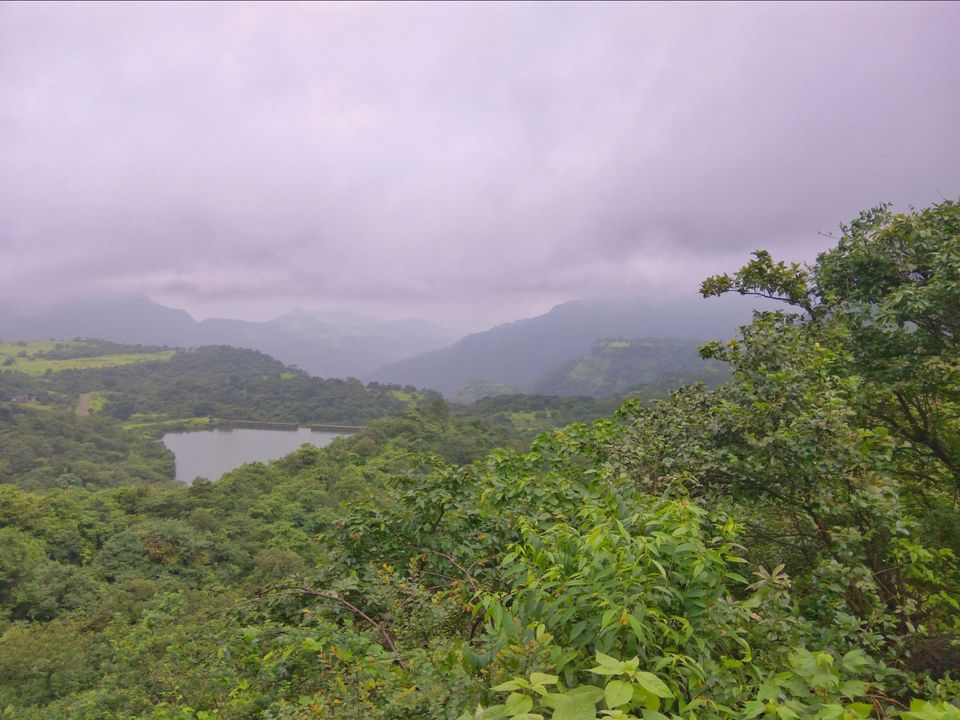 We started walking around 9.45 am with lush green surrounding and waterfalls around. We walked for 2 hours straight without any break. Around 12 pm we reached our 1st milestone that is Kataldhaar waterfall. It is the starting point of the famous Kataldhaar waterfall (Horse shoes waterfall) . The waterfall is not visible from this place.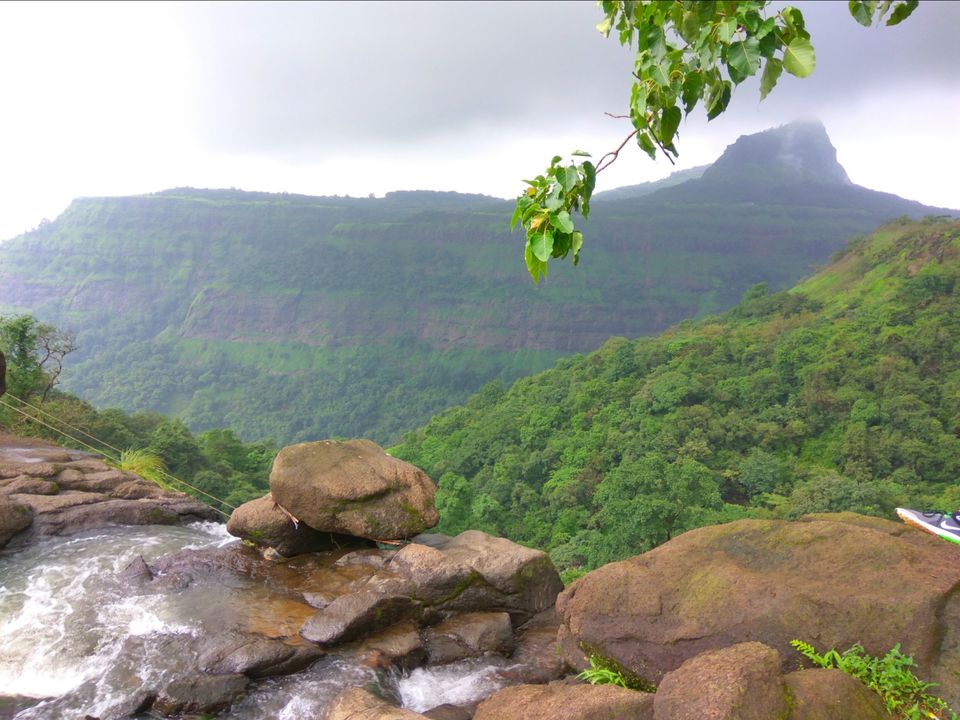 Standing at the edge facing the valley the highest peak visible to you is your destination Rajmachi. It is another 8-9 kms walk till you reach Rajmachi. So we took a short break here had a few snacks and tea from a local food point there. As we started walking ahead it started to rain heavily but we had come prepared for it. We wore our raincoats and marched further. There were 2-3 trekking groups we accompanied us. We walked for another 2 hrs till we reached our second milestone that is the Kataldhaar waterfall View Point.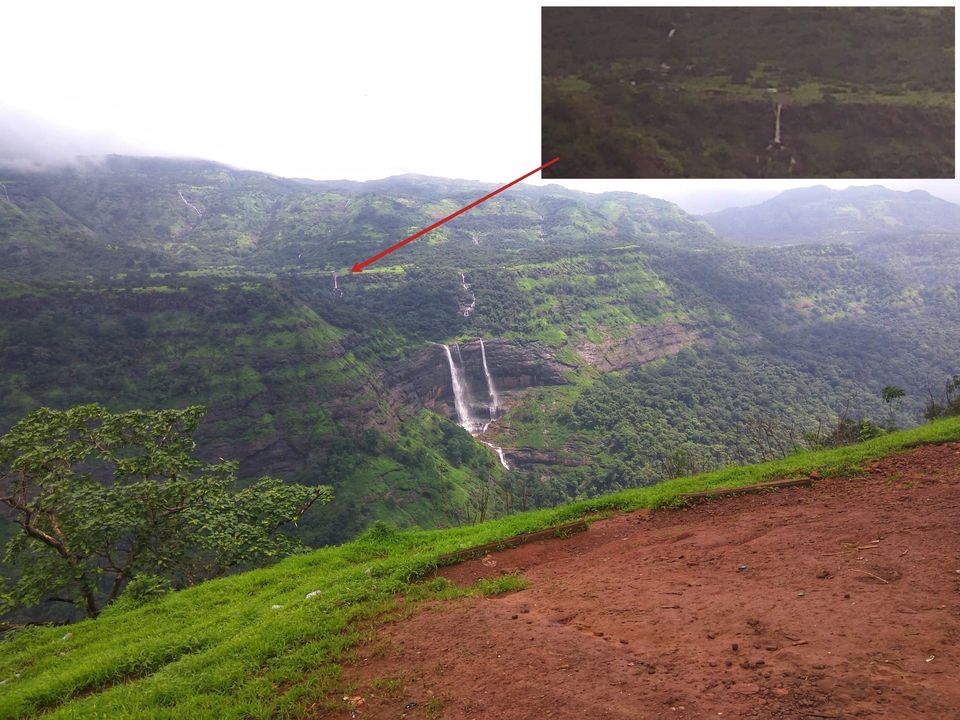 This is the actual point from where the waterfall is visible. The zoomed image is our first milestone. It took us 2hrs to reach on this side covering around 8-9 kms. Standing at this point in front of you is the Kataldhaarwaterfall and behind you is the Manoranjan fort.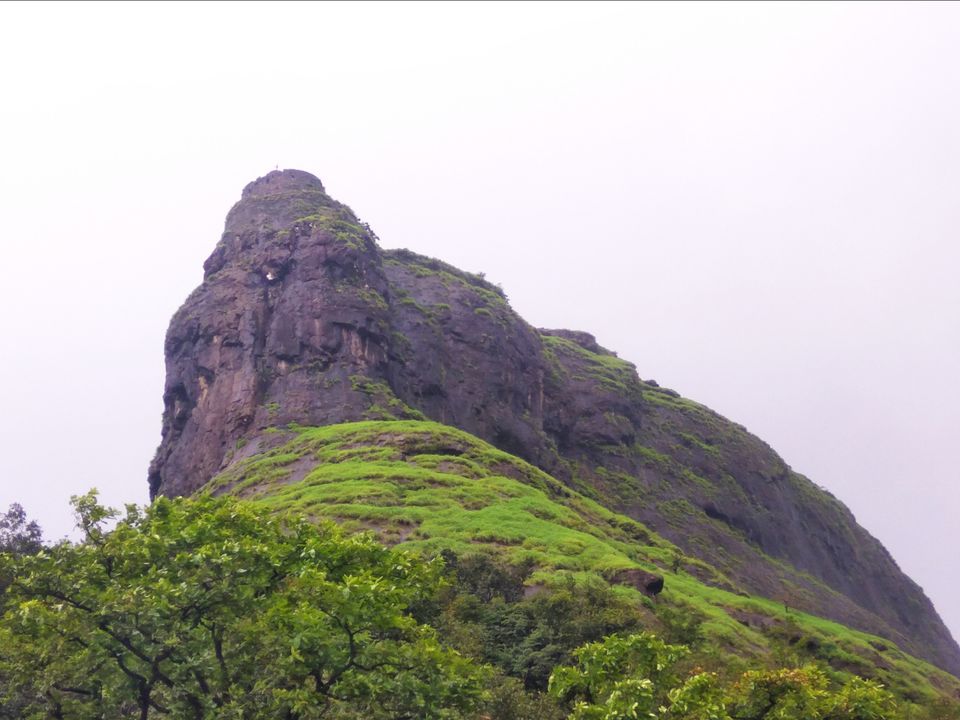 It is only 1km walk ahead till the base village Udhewadi. While walking ahead you will see the second fort Shrivardhan right in front of you.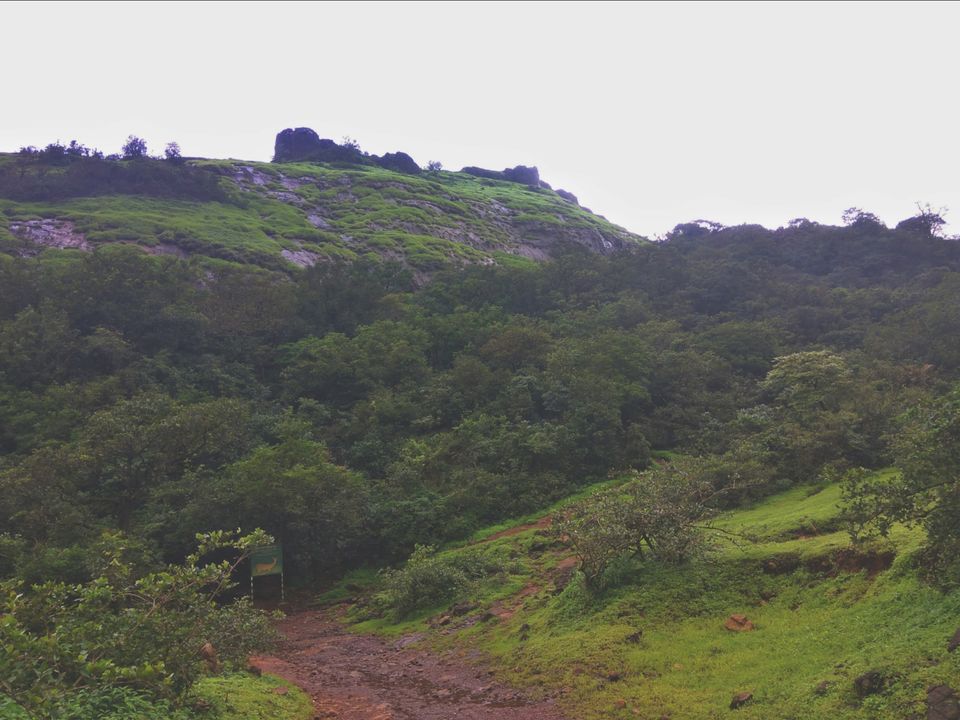 The Village has 50-60 houses and has no electricity. I am talking about the day I visited the village. The villagers are dependent on solar lamps and oil lanterns. It is a very laid back village we a little development. The villagers offer homestay and food to the trekkers and tourist. We had our lunch here before heading to the fort for sight seeing. After lunch at around 3.30 pm we headed to the fort. We decided to go to Shrivardhan Fort as it has a better view and we were right.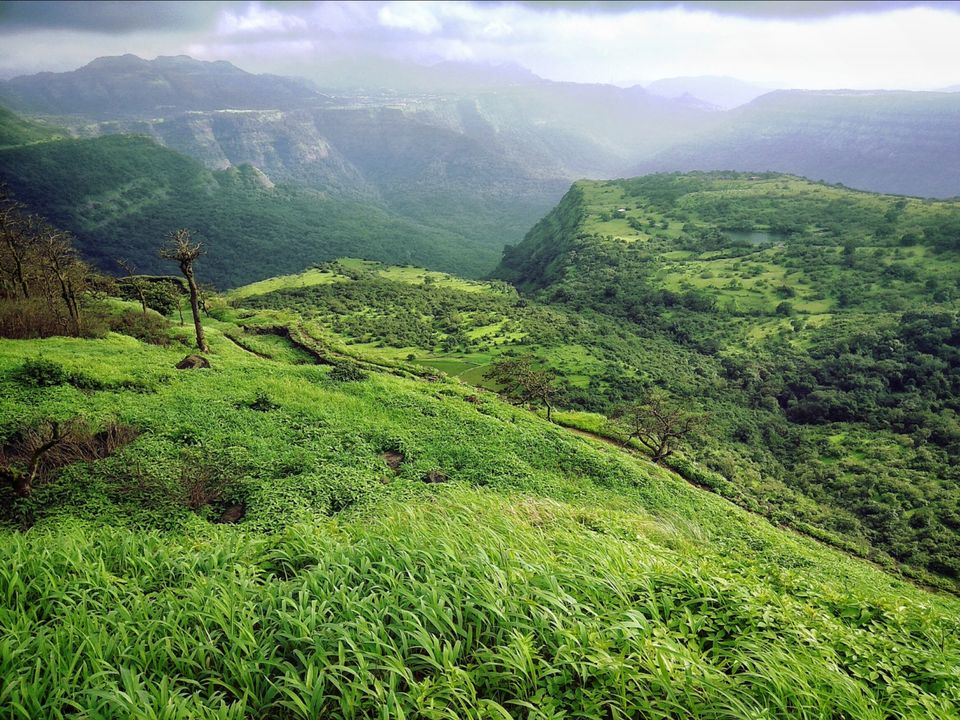 It is the highest point in Lonavla it gives the view of the entire surrounding mountains and lakes.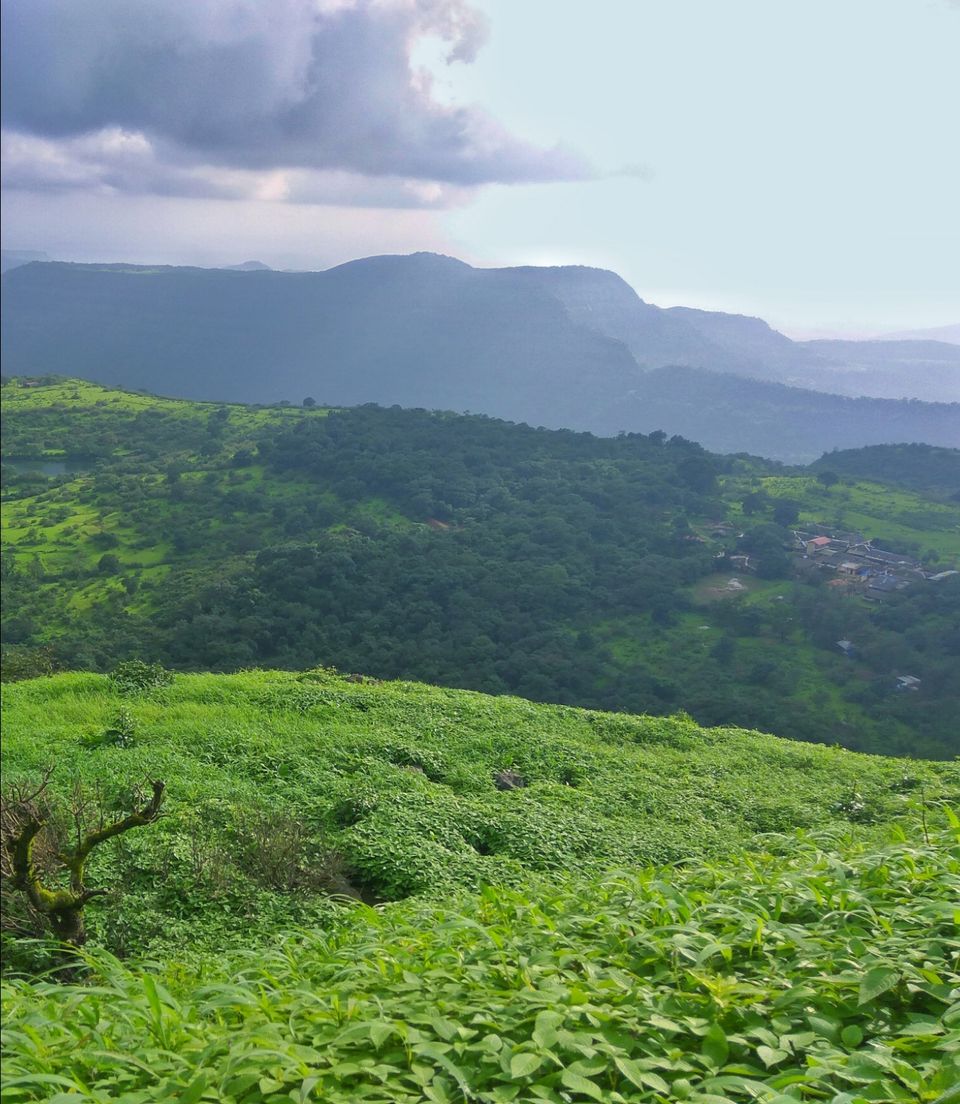 Above is the view of Udhewadi village from the top of the fort. The Balekilla of Manoranjan Fort gives the most scenic view of Kataldhaar waterfall.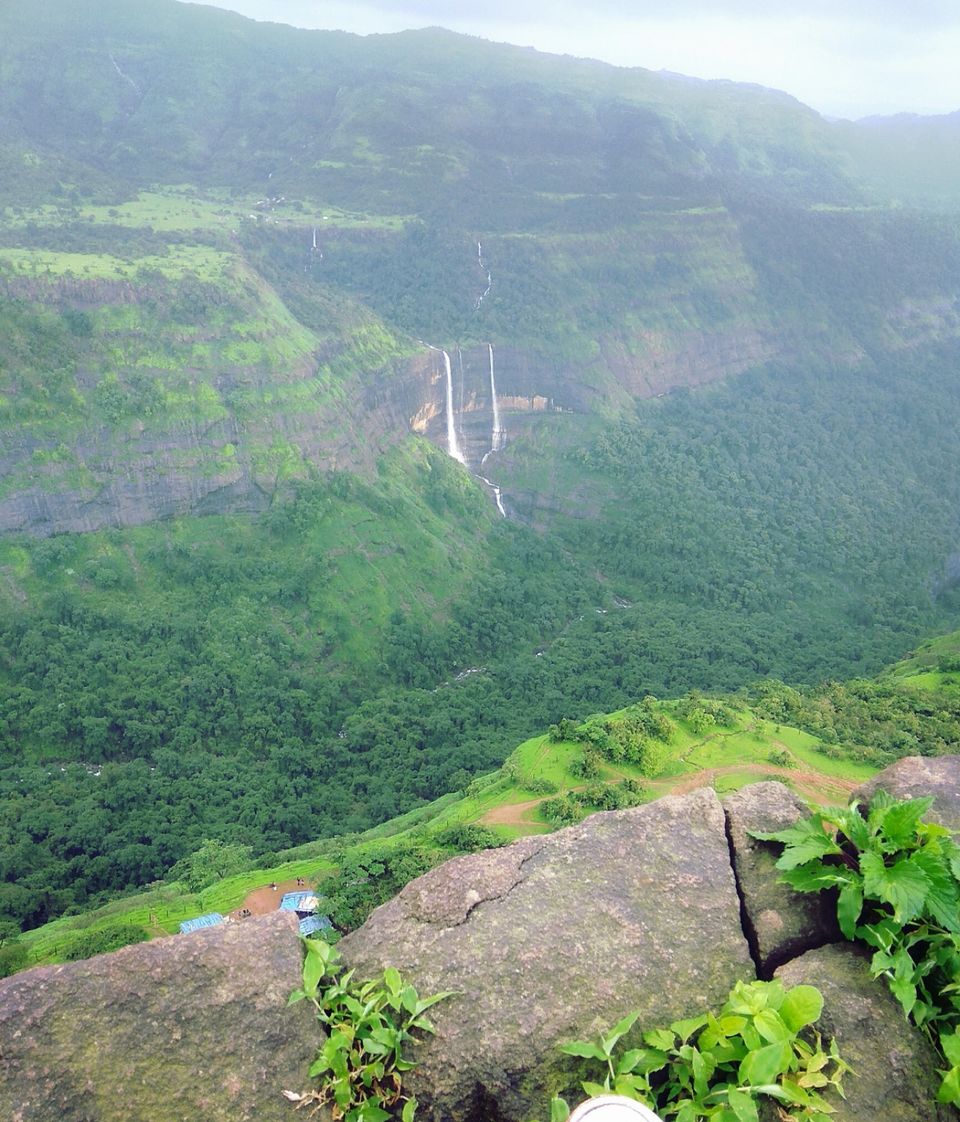 The sunset is something we got a chance to witness. It was just a perfect end to our day. We slept overnight at house in a village which is built speacially for visitors and trekkers at minimal cost of Rs 60/- per person. Next day early morning at 5 we started decending. By 10 am we were at lonavla station and had completed our trek successfully.