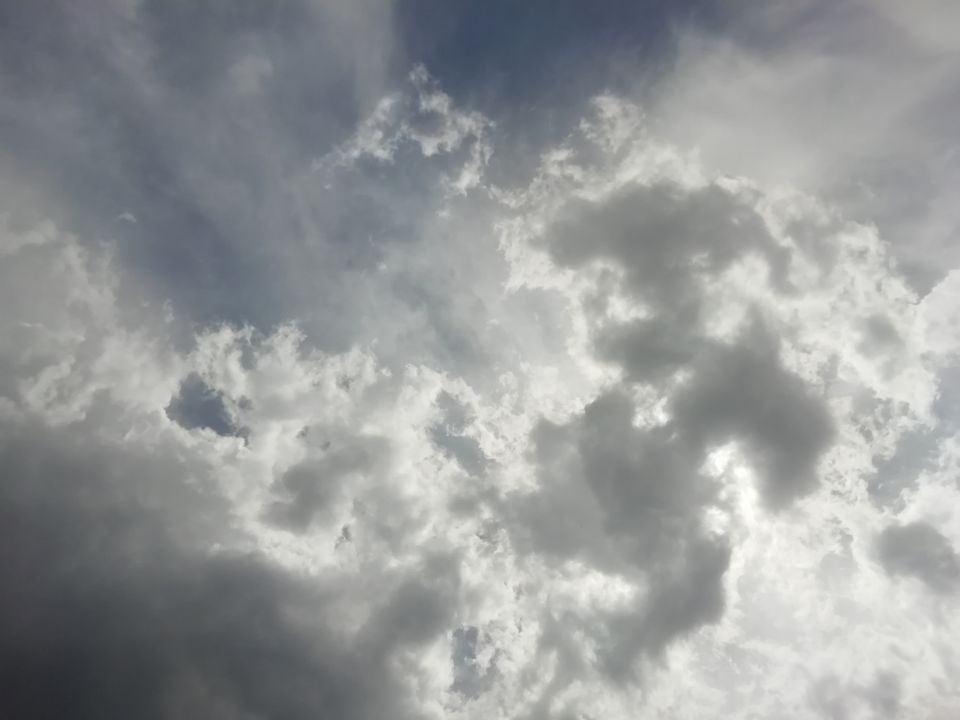 To beat the summer heat, people each year from the plains head straight towards the mountains. Also, these days, in the super-fast running world, people tend to travel (to post their travel photos and videos) by looking that others are travelling.
Neither of this was my reason to travel. Travelling, has always been, and with time only I discovered, that it has become a very important, crucial and integral part of my life. Travelling just makes my soul happy in a way no other thing can ever. Either it be the smell of mountains, or the sound of the forest, the chilly breeze blowing my hair, I love spending hours quietly in the nature experiencing all these things happening with and around me.
Since, my true self nature is being wild, free and hippie, I love taking things to the level of extreme craziness, and then doing it. This trip of mine, also started on with the same note. High with enthu, and only one calling in my heart ('of the mountains'), I just wanted to rush to the mountains without even giving a second thought to it.
Recently, me along with my girl, did 2 trips of Himachal only, back-to-back. And since, both those trips were really short, after the ending of the trips, something always remained, some voidness, some emptiness. Just to make sure, that this doesn't happen this time too, we just had a broader picture in our mind that we'd be going to Himachal for at least 4-5 days this time. Also, we had one thing sorted in our mind, that we won't be boarding the bus from Majnu ka Tila (as our earlier two experiences were not good, buses were late, things were mismanaged, and etc reasons). But, it is rightly said, 'Things are always done in a way and on the time they are meant to happen. We can always plan and pre-plan things, but they are alwasya done how GOD plans it to be done.'
We checked on the Redbus app, schedules of different buses, and decided to board a bus around 4-5pm from RK Ashram. But, what we did not do was the advance ticket booking, as we thought we would buy on-spot tickets, as we saw that happening in Majnu ka Tila on our previous trips. Both of us reached RK Ashram around 3:45pm, checked with different travel agencies over there, but there were not a single ticket available. Then we thought we should head to the spot where the buses boards the passengers, so that we could have a word with the bus-in-charge. Reaching that place, we saw many families and youngsters heading for vacations. It was already 4:20pm by that time, and both of us were seeing our trip plans fading away. Just at that moment, I thought let's give it another try, and head to Majnu ka Tila only, let's not take any stands-back from the plan. We took an auto, straight rushed to Majnu ka Tila, there I had a word with couple of travel agencies again, they gave the same answer which we got at RK. I just thought of giving a last try at the Indo-Canadian office, I seriously don't know why and how, but luckily I got 2 front seats, as someone just cancelled.
At 6:30pm, with smiles on our faces, we were in the bus, leaving the bus parking premises. Both of us were so overwhelming with joy, that here I fall short of words to express/explain my feelings at that moment. That is the only reason it is said that somethings in life can only be experienced, never explained.
Next day, early morning at 7am, we were at Bhuntar. From there we took the local bus for Kasol. By 9:30am, we were having our breakfast at, 'Sonam Tibetan Dish', one of my favourite places in Kasol to eat. After that we headed in search of a decent stay, we got a guy who took us to his property, which he runs by the name of, 'Hotel Nice View'. Going by the name, it literally is what it's named to be. (Rooms ranging from Rs. 800 to Rs. 1200)
We checked-in the rooms, got fresh, and from the headed to one of our previously done treks. It's a small 45min walk alongside River Parvati, through the raw, wild and jungle route.
I could just share some of the pictures which I captured, or tell some things which I experienced over there. But until and unless, you step out of your comfort-zone, and are willing to face the world, only then can the experience come to you. Hope you enjoyed reading.. Until next time.. Peace.