Word "Jyotirmath" the spot of Jyotirlinga of Shiva. Shankracharya established one of the four essences "Communities' for sanyasis here. It is a stopping place for the travellers headed for Badrinath and also for adventure enthusiasts going to Valley of flowers. It is thought to be a standout amongst the most consecrated spots by Hindus who trusts that Badrinath (The God Vishnu) dwells here in winter.
My journey to Joshimath started early in the morning from Rishikesh at 5:30 AM.
The distance between Rishikesh and Joshimath is about 255 KMs, and it being mostly hilly region, with serpentine roads, the speed of vehicles is usually slow and it takes about 10 - 11 hours to complete the one way journey, with one or two halts in between. It's better to catch an early bus so as you reach before it gets dark.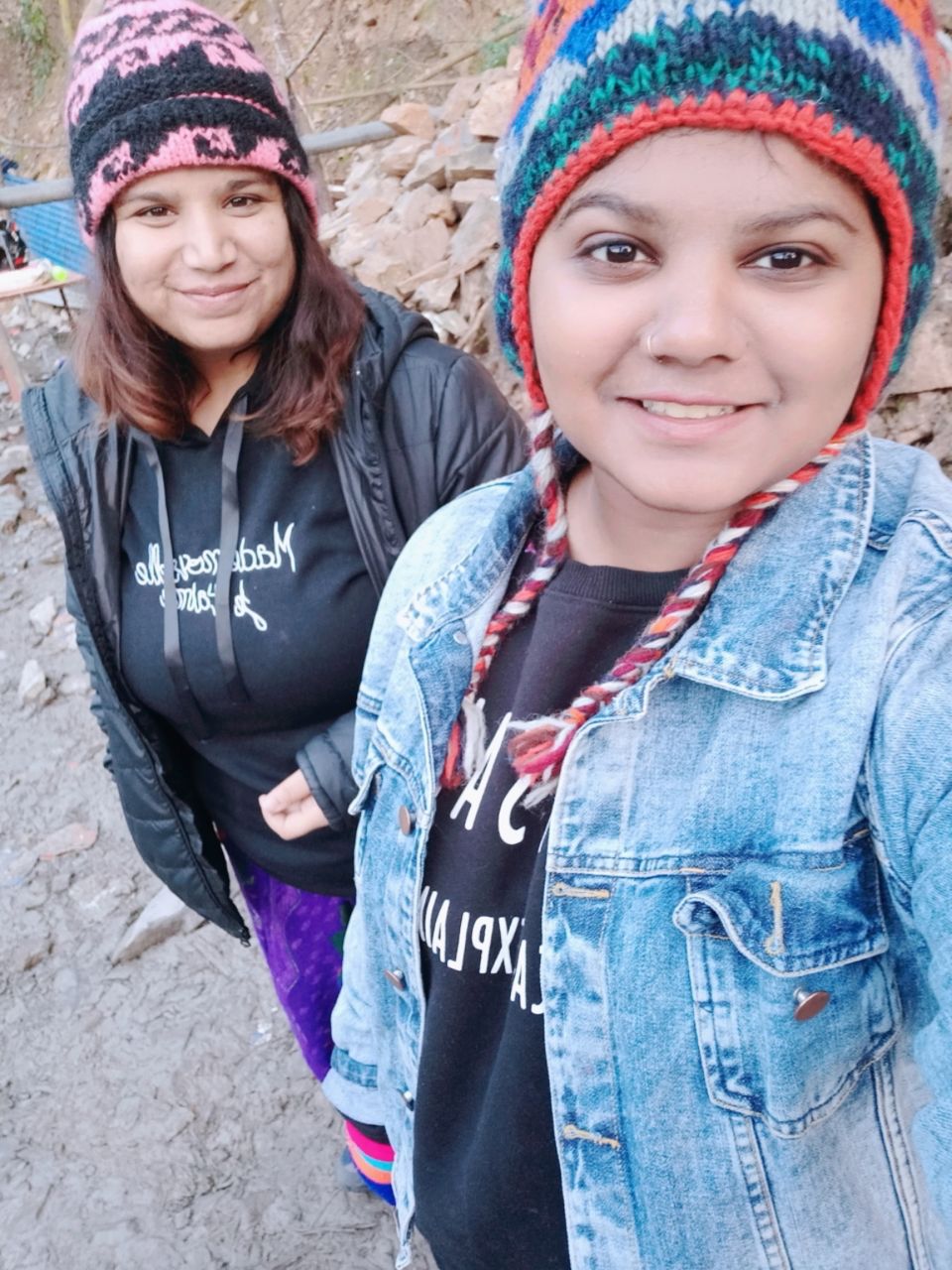 The main market of joshimath offers a number of accomodation options to tourist ranging from budget to mid-range to few three star properties.
Now as I prefer to stay away from the chaos and I opted for a homestay which was totally the best part of my trip. Tucked away in the quiet Marwari village is the Himalayan Abode, 5 KMS away from the bus stand. You can take a taxi to reach there and it will charge you 300 rupees. The homestay has bagpackers and deluxe rooms ranging from 2000- 3000 which includes your breakfast.
The homestay has a beautiful balcony attached to each room facing the mountains and a beautiful rooftop restaurant. It gets so peaceful in the evening that you can actually hear the river flowing below loud and clear.
The caretaker of the guest house Debu bhaiya treats you like family and would constantly be there guiding you through out the trip. Be it arranging a taxi or pickup from any place, you can totally trust him. He is  one of the nicest people you will ever come across in your life. He woke up at 5 AM in the morning just to get on the bus. All he said was" Aap bas ready rehna, Baki bus me bithani chorna sab Meri zimmedari hai".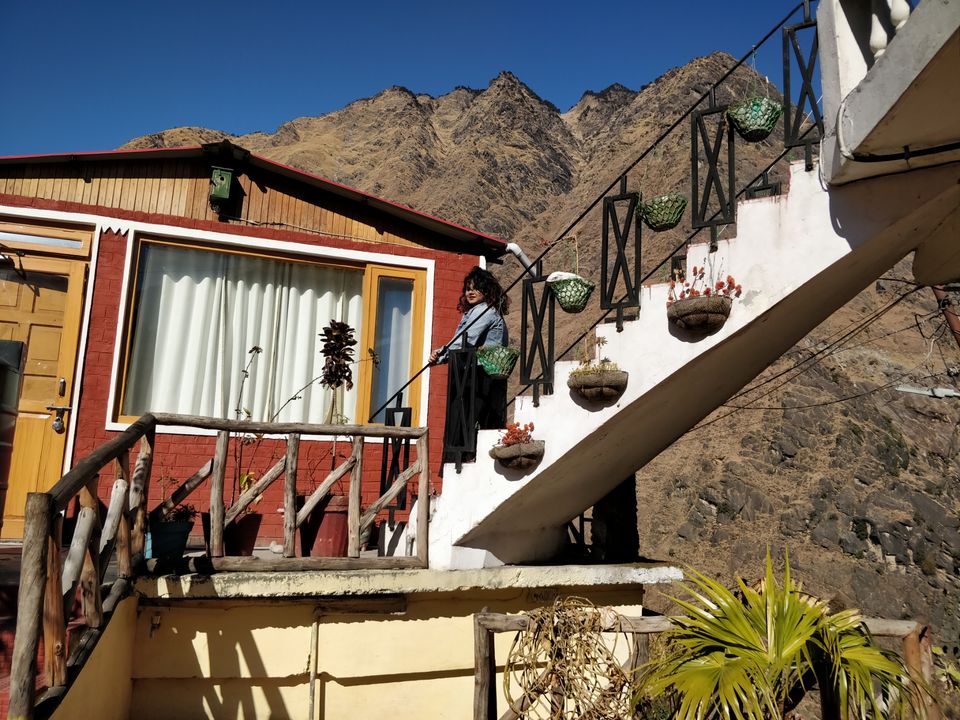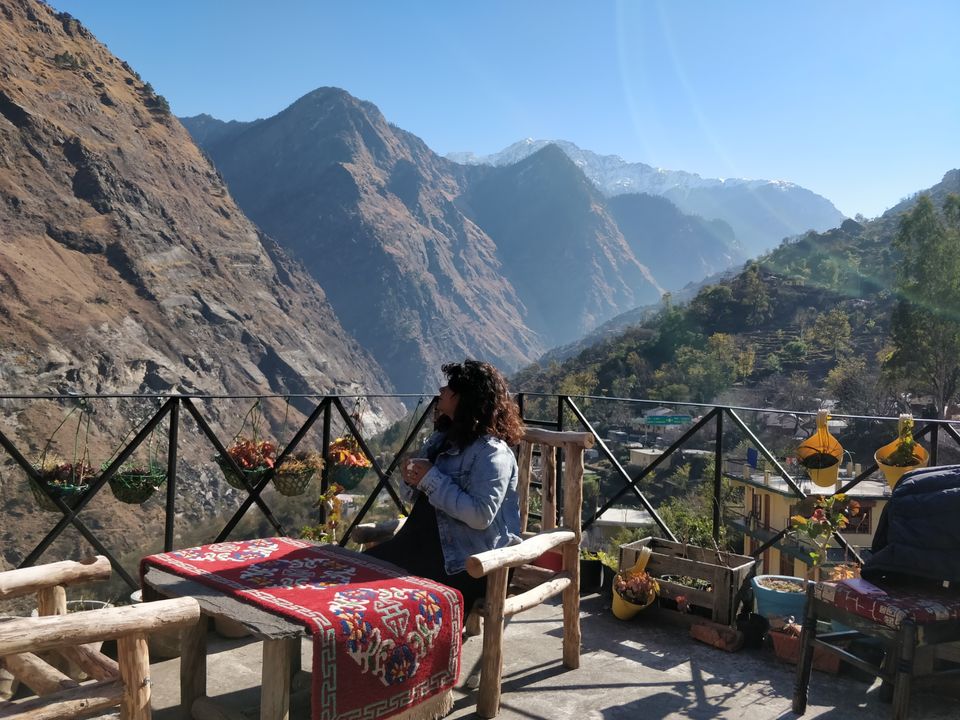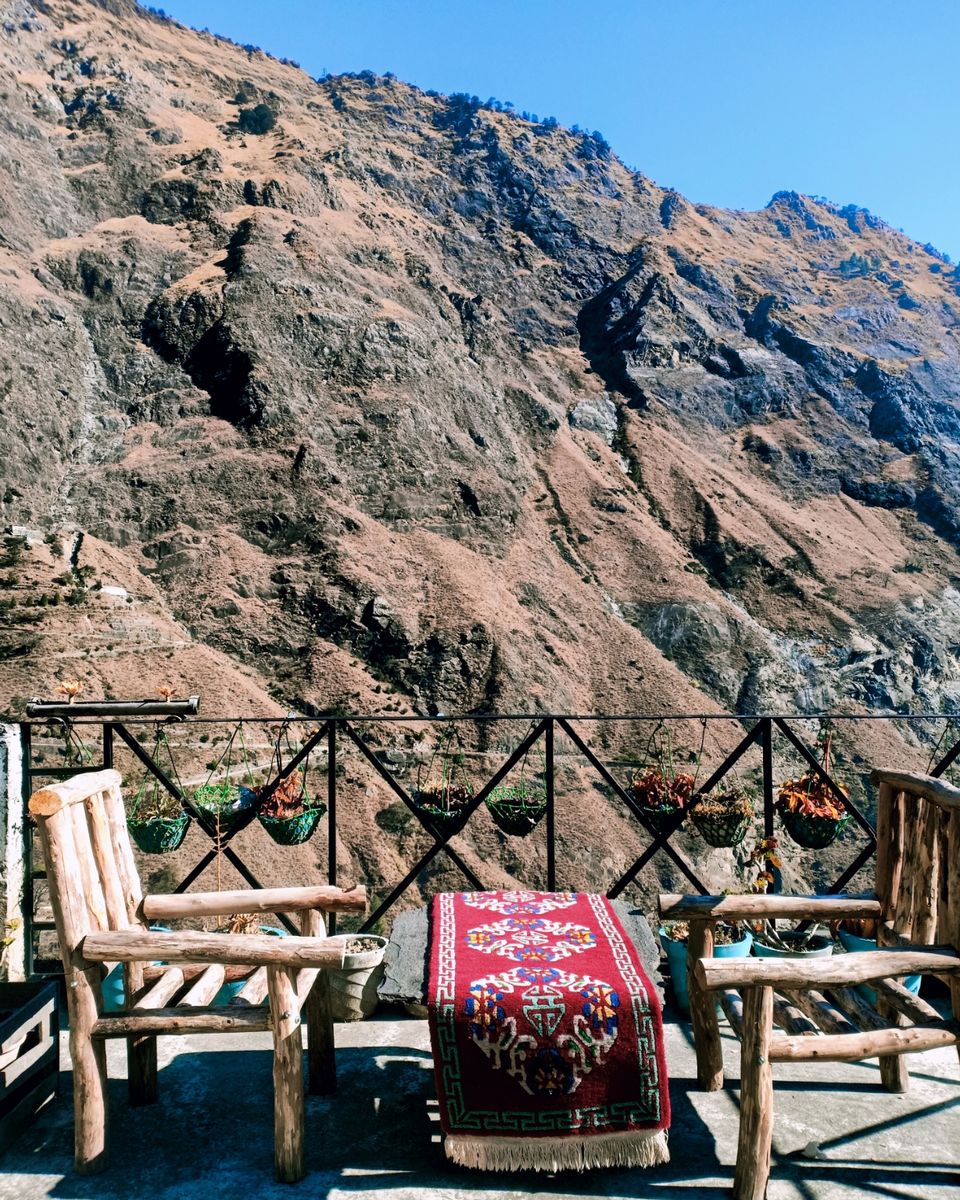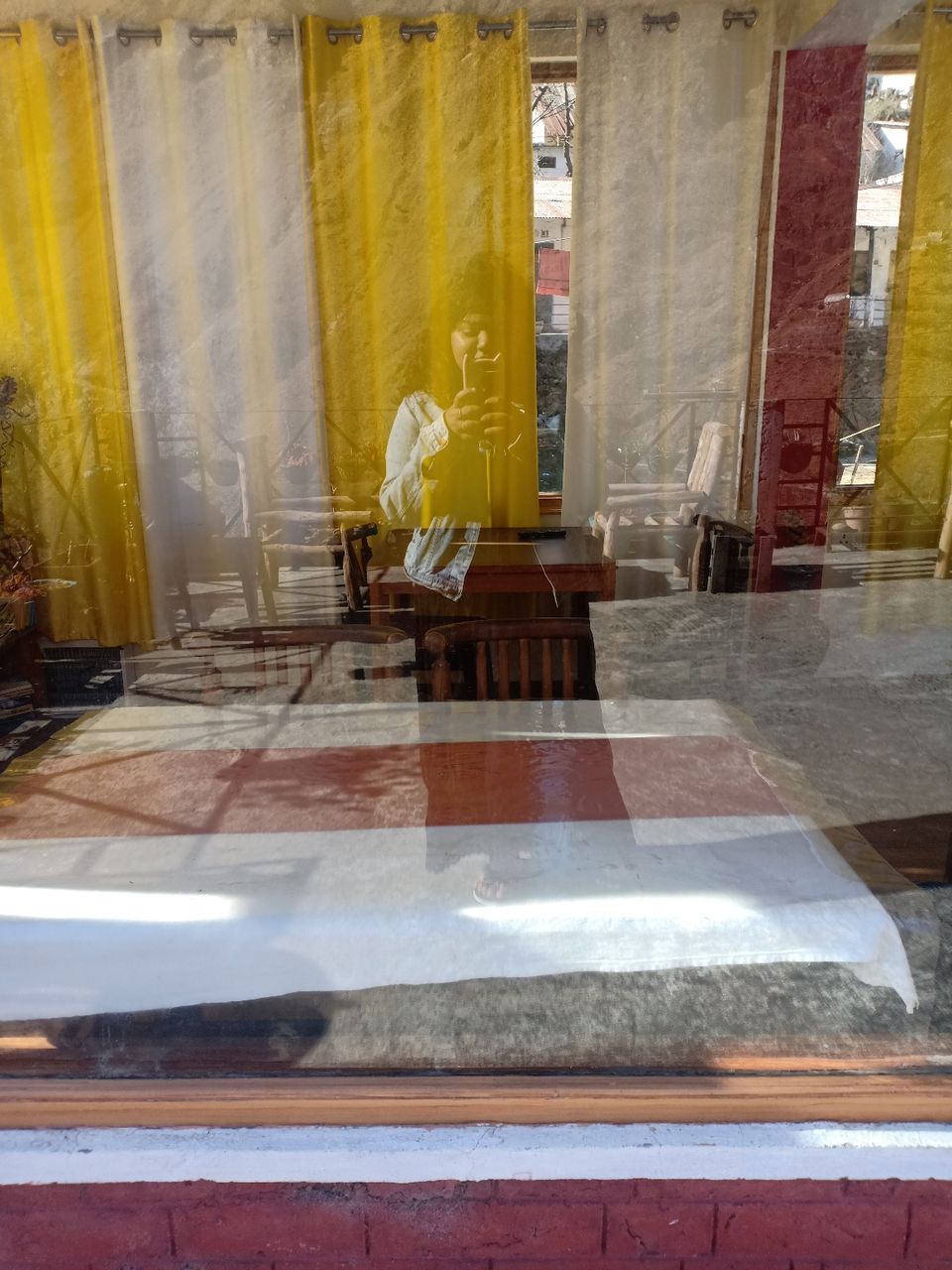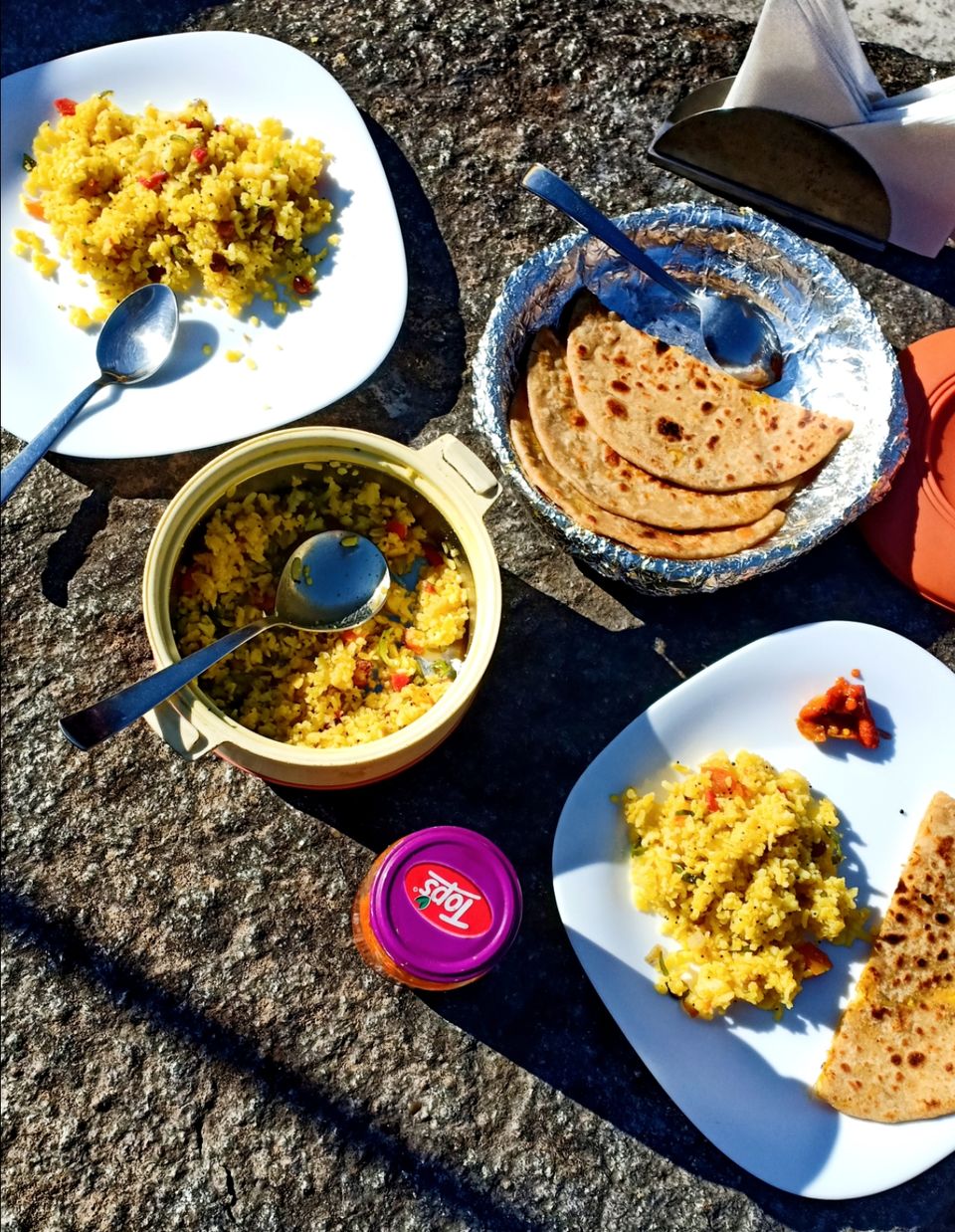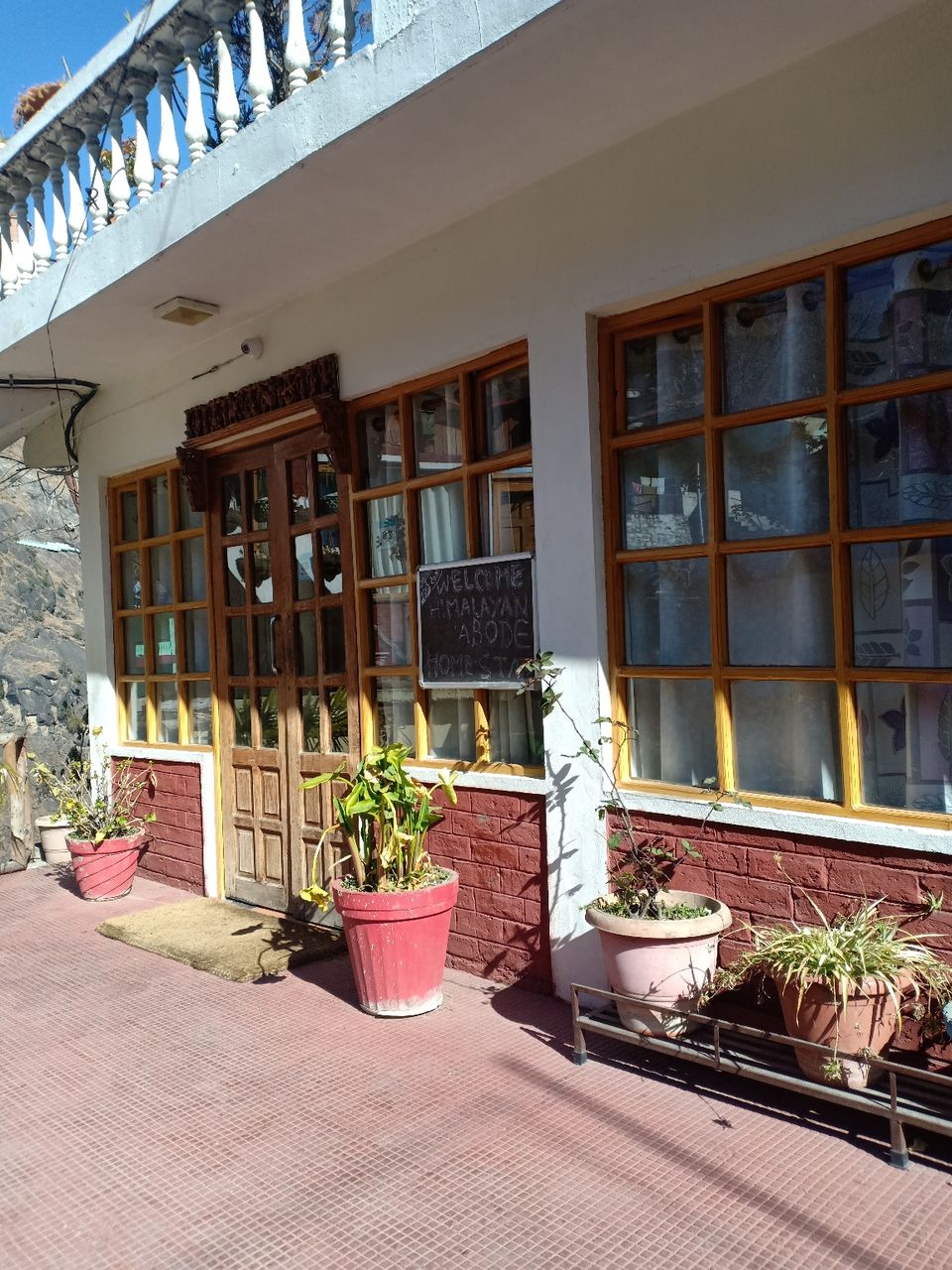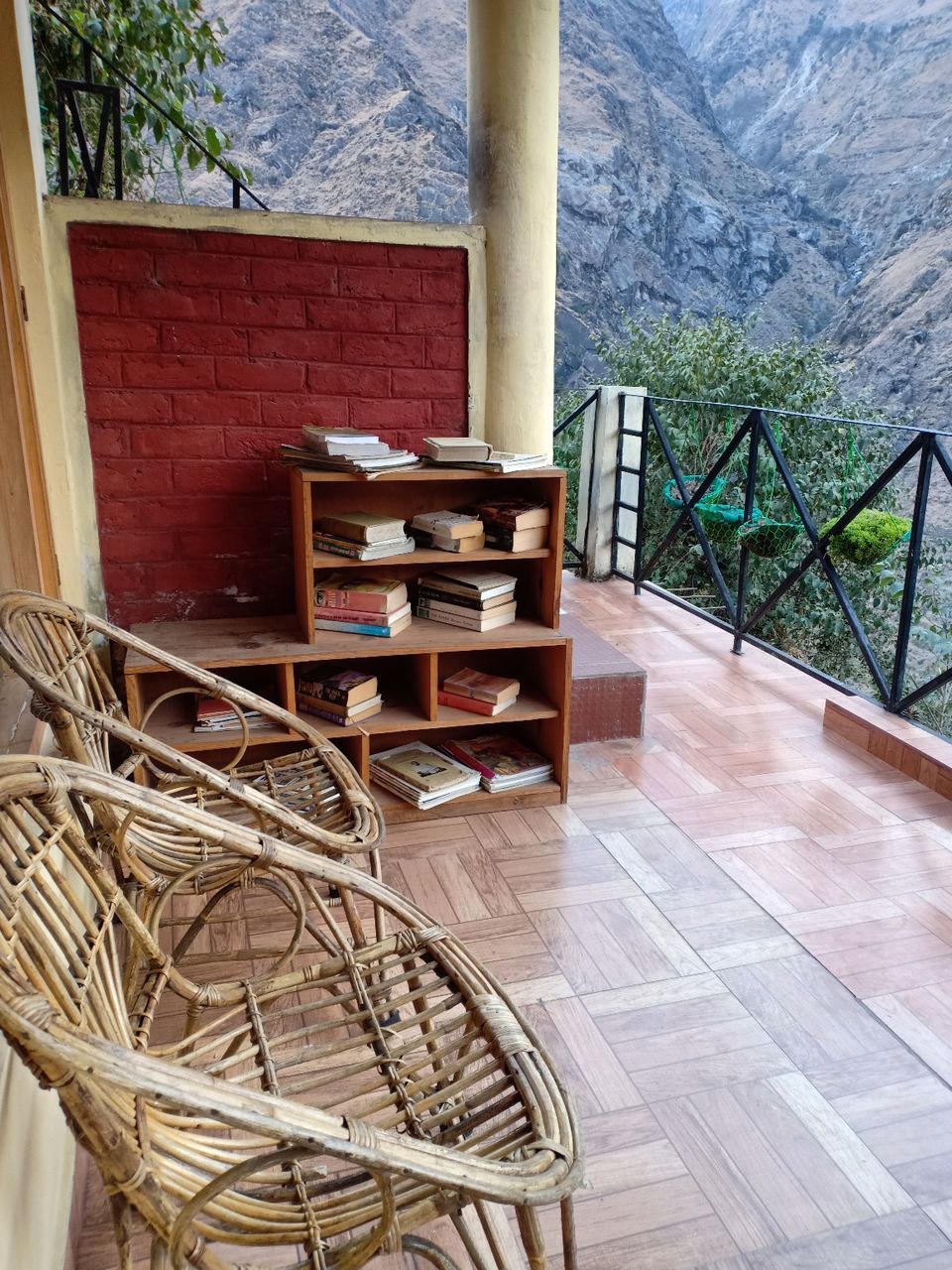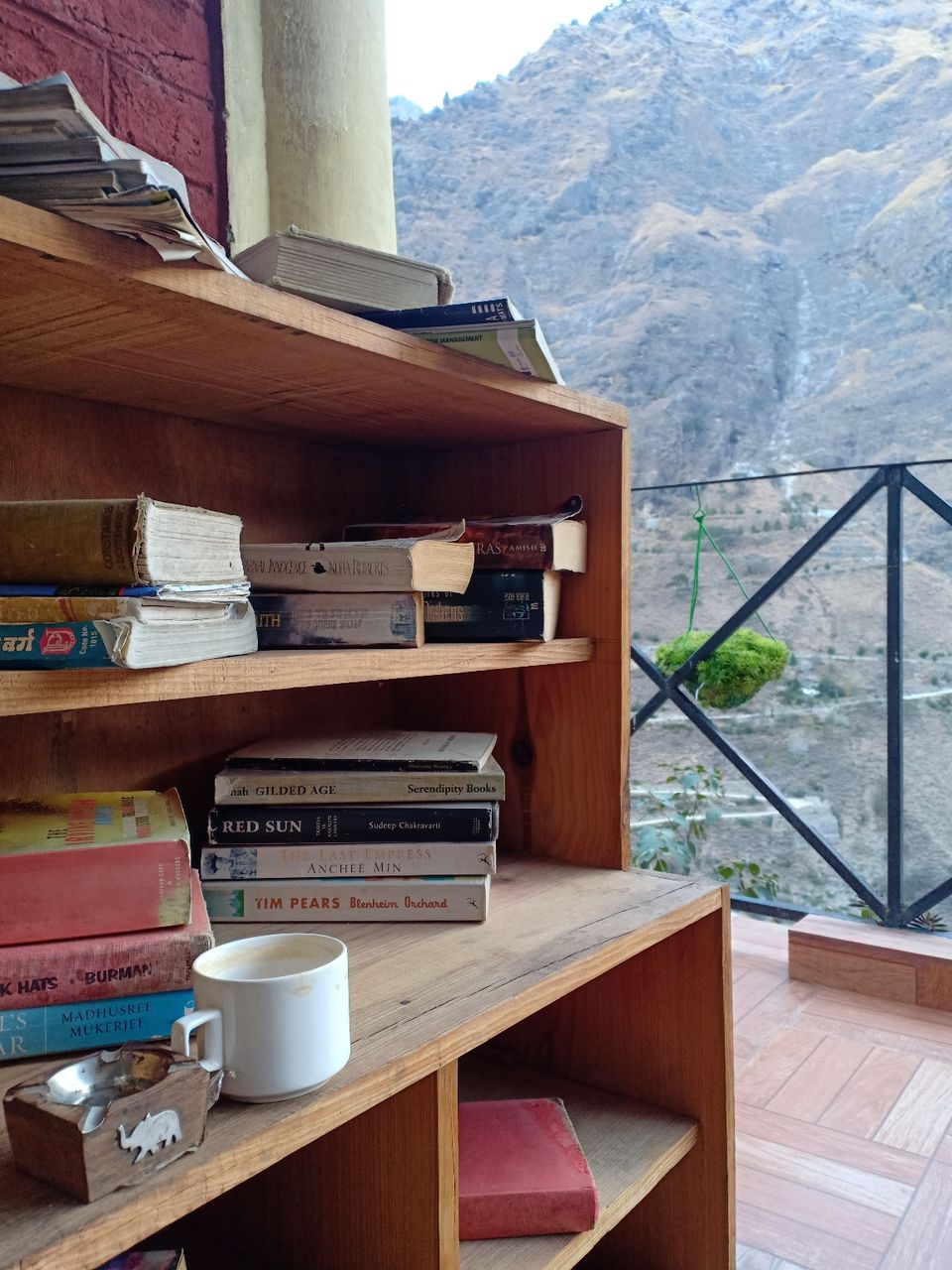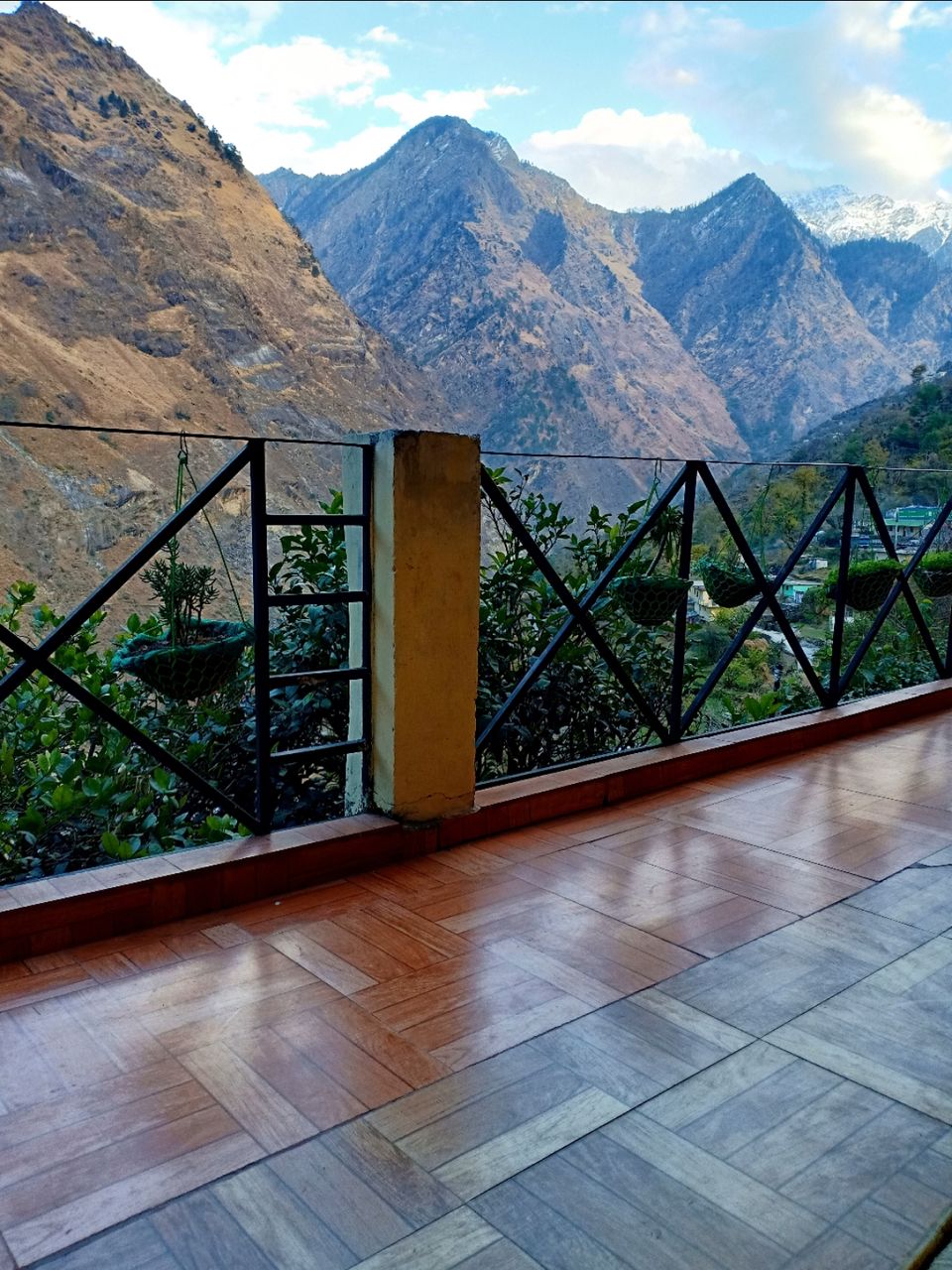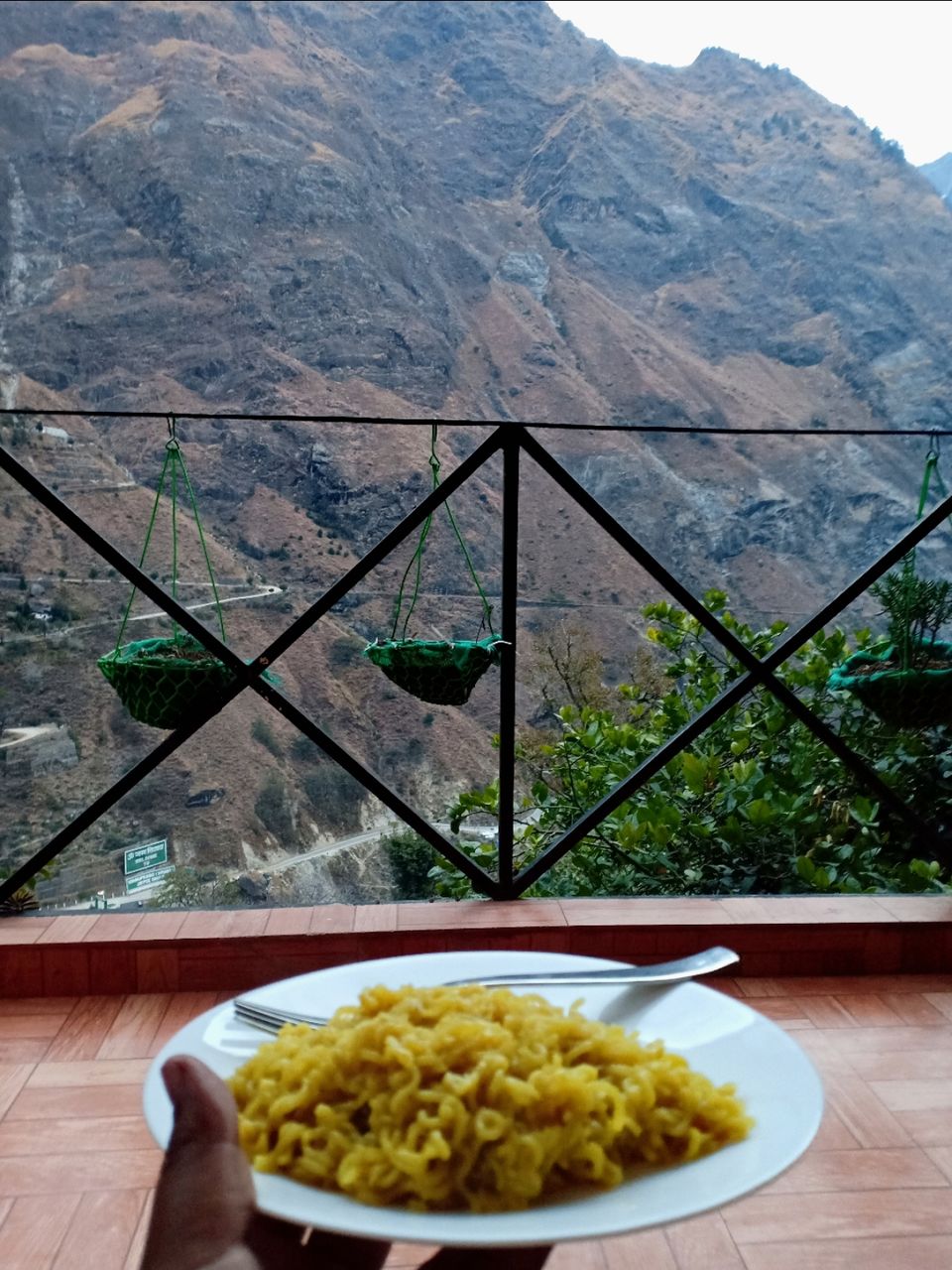 It was really hard to drag myself out of the newly found home but I still managed to visit a few places in town. My first stop was tapovan which the locals also call as "Garam Pani". Tapovan is a hot water spring which emerges from a yellow soiled hill. Its temperature reaches beyond 100 degree centigrade which is a natural phenomenon of this place. It seems 'Sulphur' components are richly present in the yellow soil causing water to boil. You can bring back some multani mitti like I did. Tapovan is 14 KMS from Joshimath send takes around 1 hour to reach tapovan from Joshimath by taxi which will charge you around 600. Honestly, if you have seen other hot springs then you can totally skip this one but the entire journey is breathtakingly scenic and beautiful. You will come across few streams on your way where you can stop for the pictures. The entire landscape will somewhere remind you of Spiti Valley. Close to Tapovan is also the starting point for the Bhavishya Badri Trek.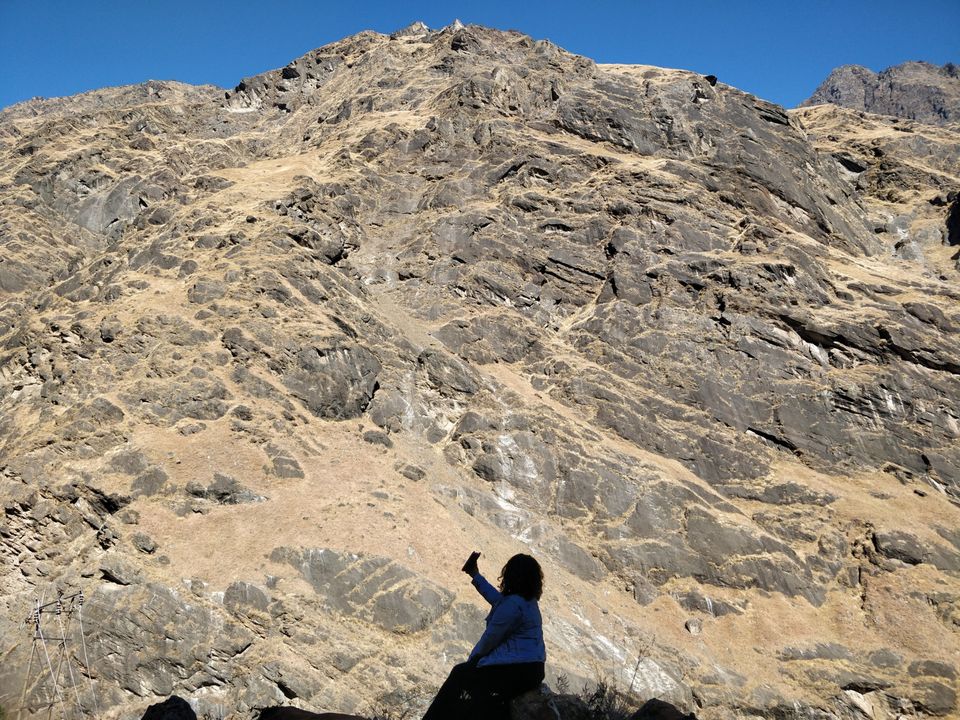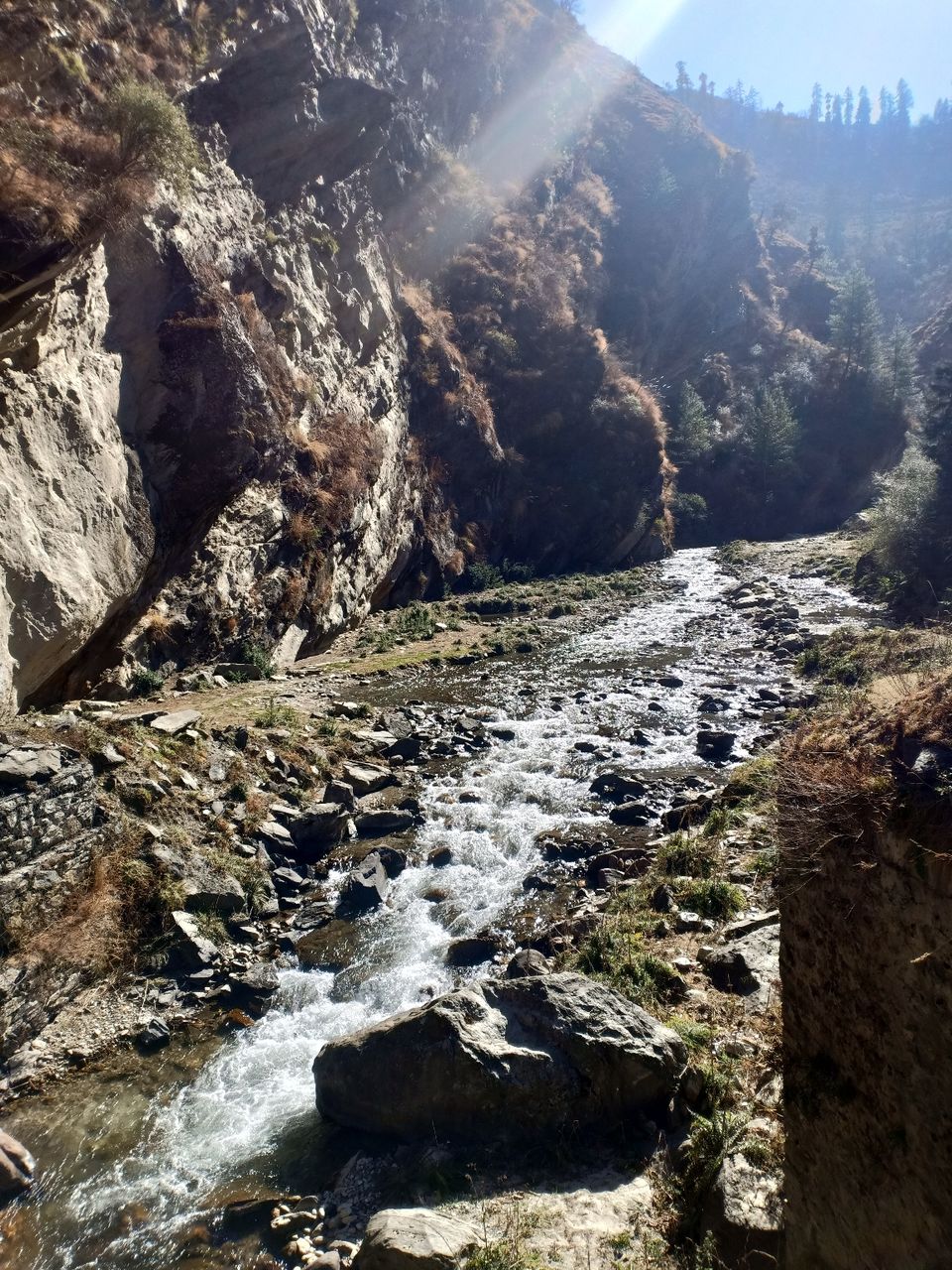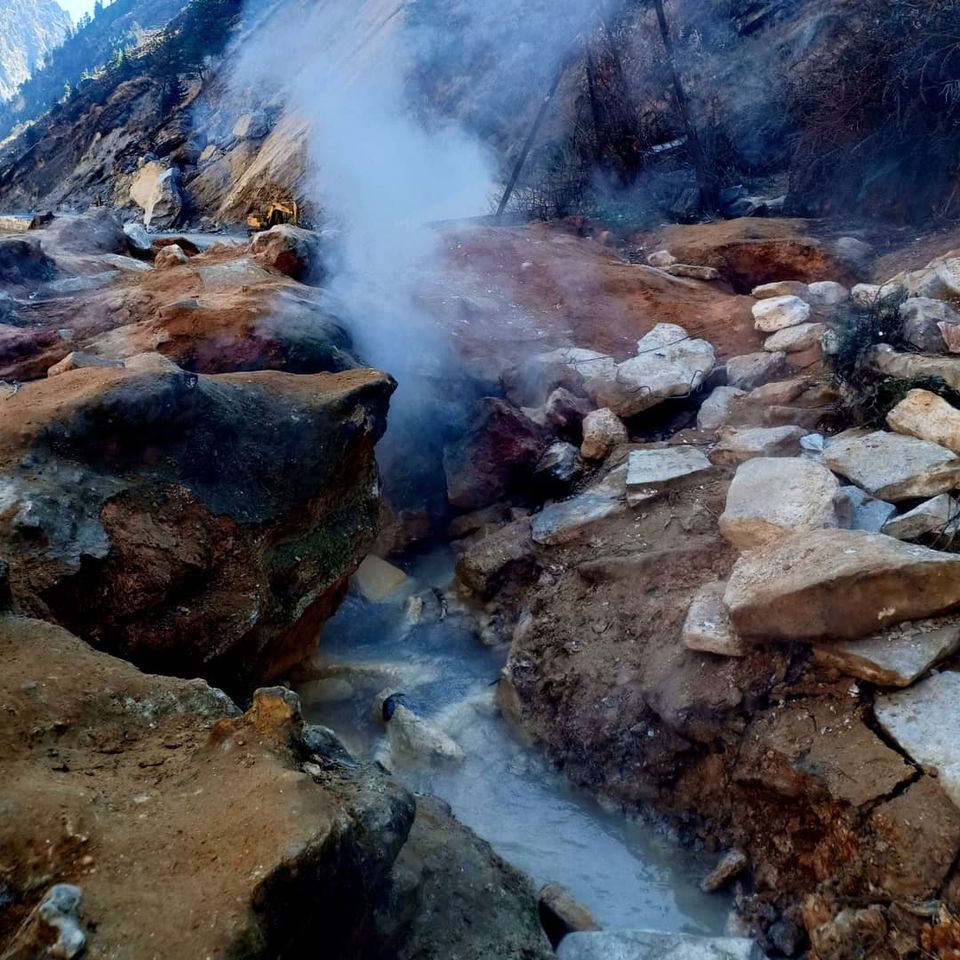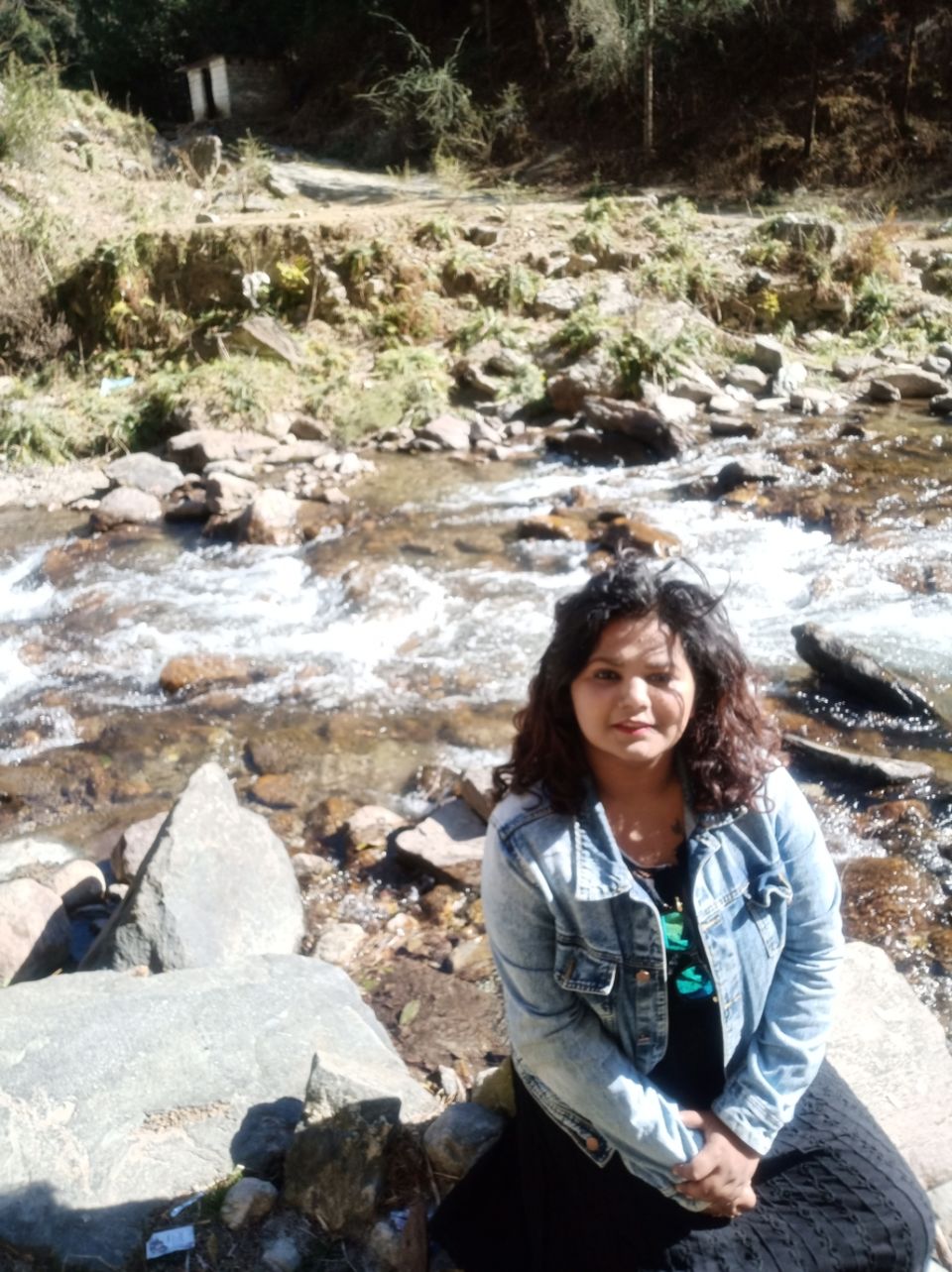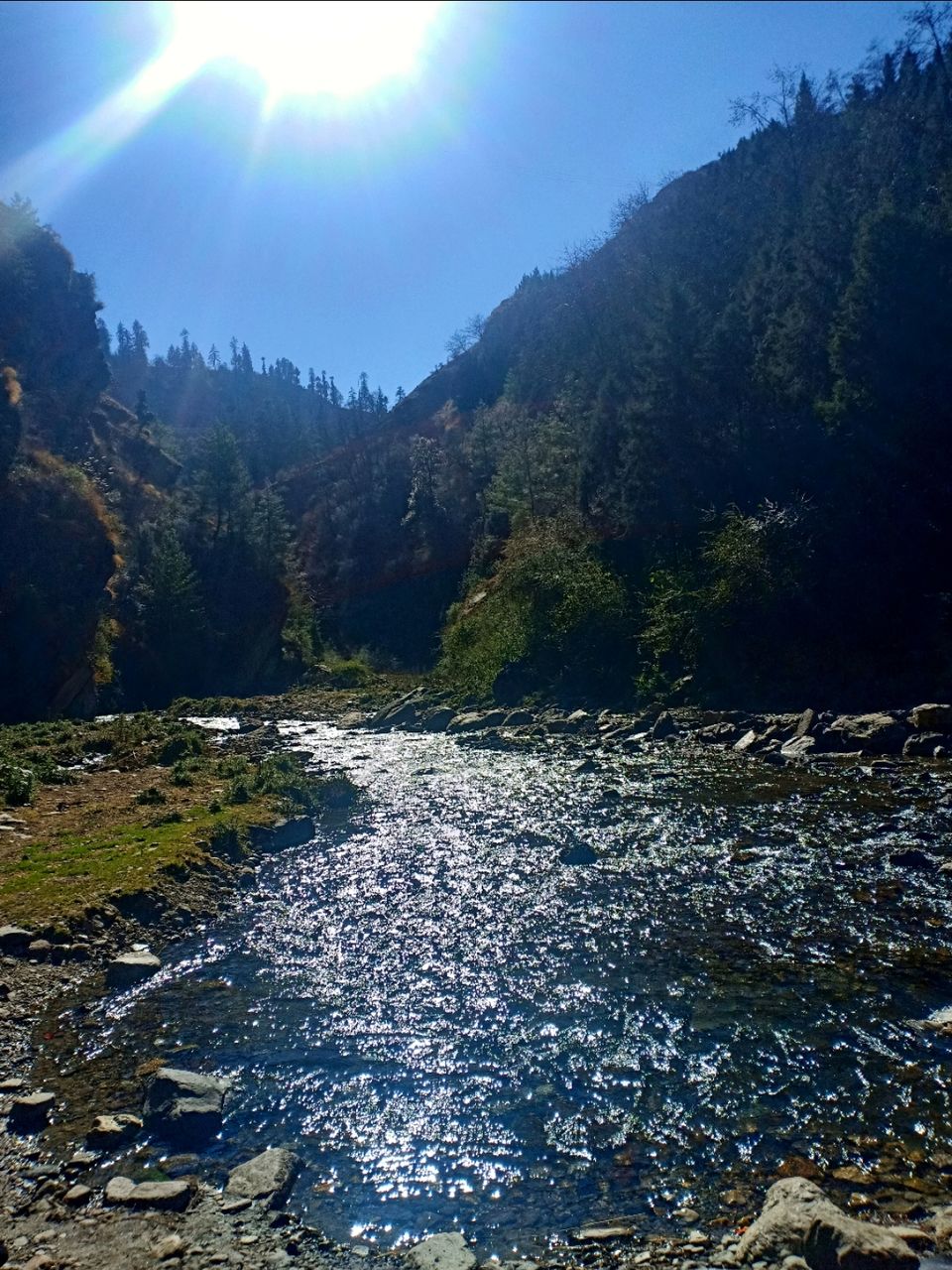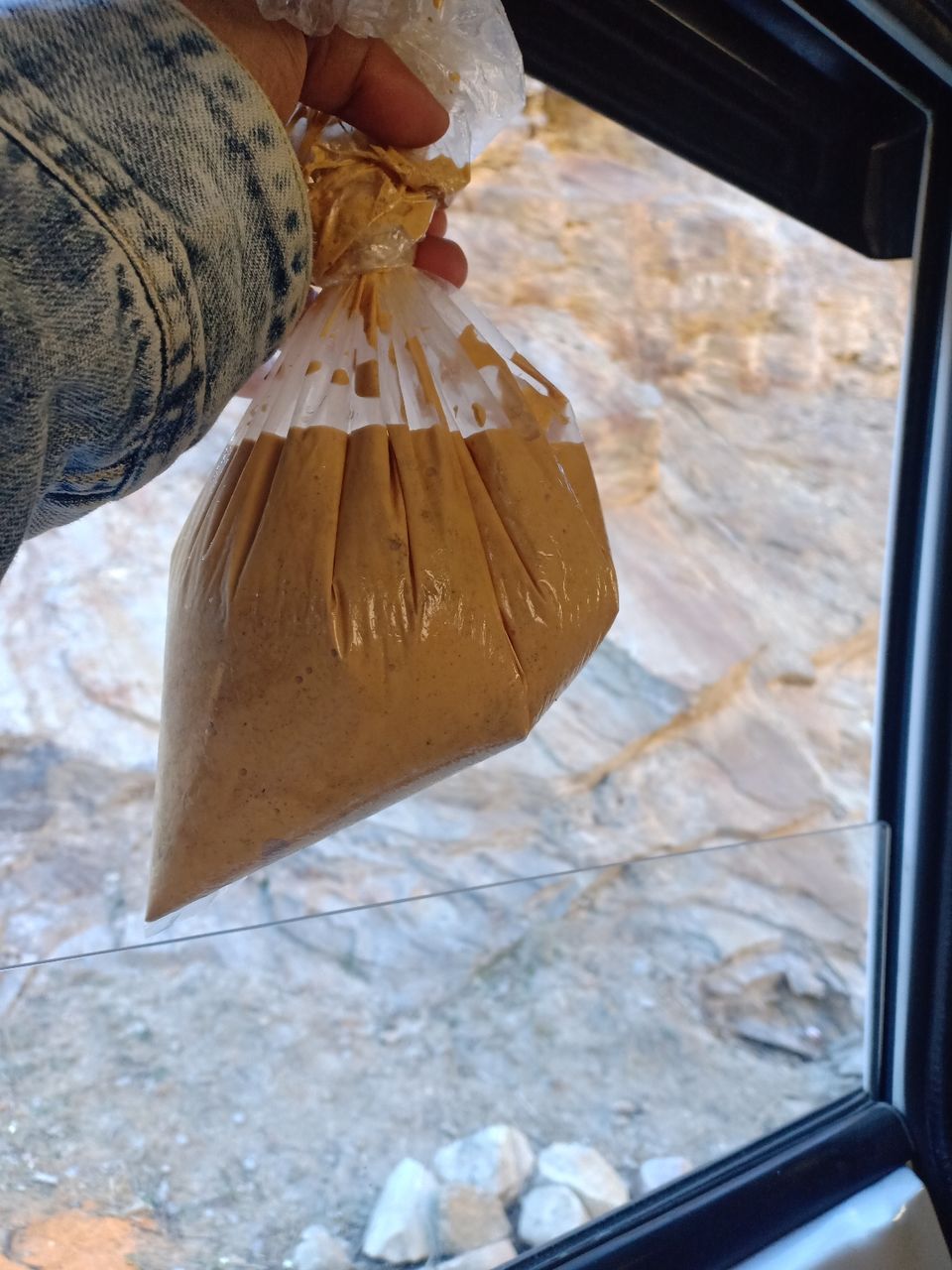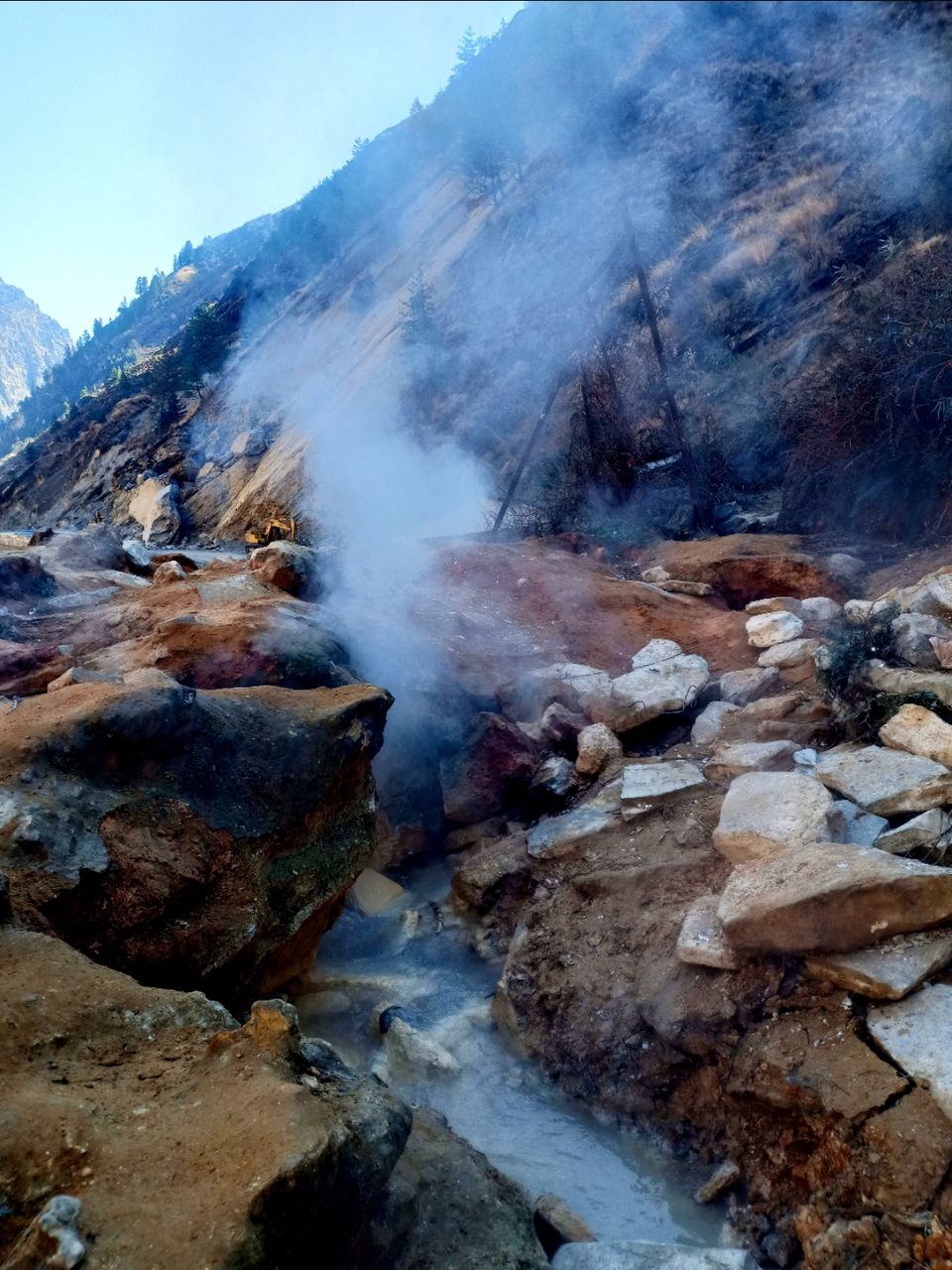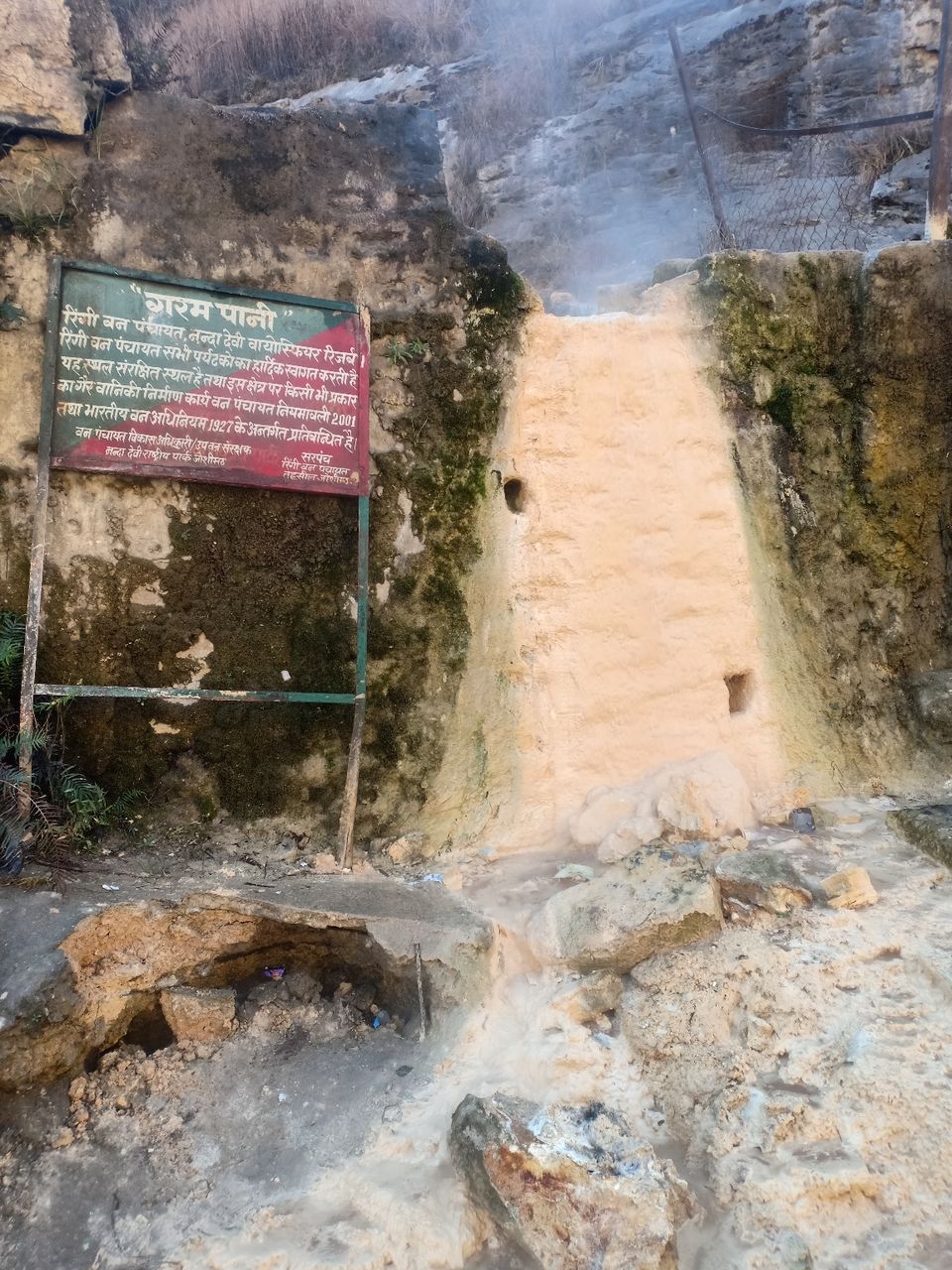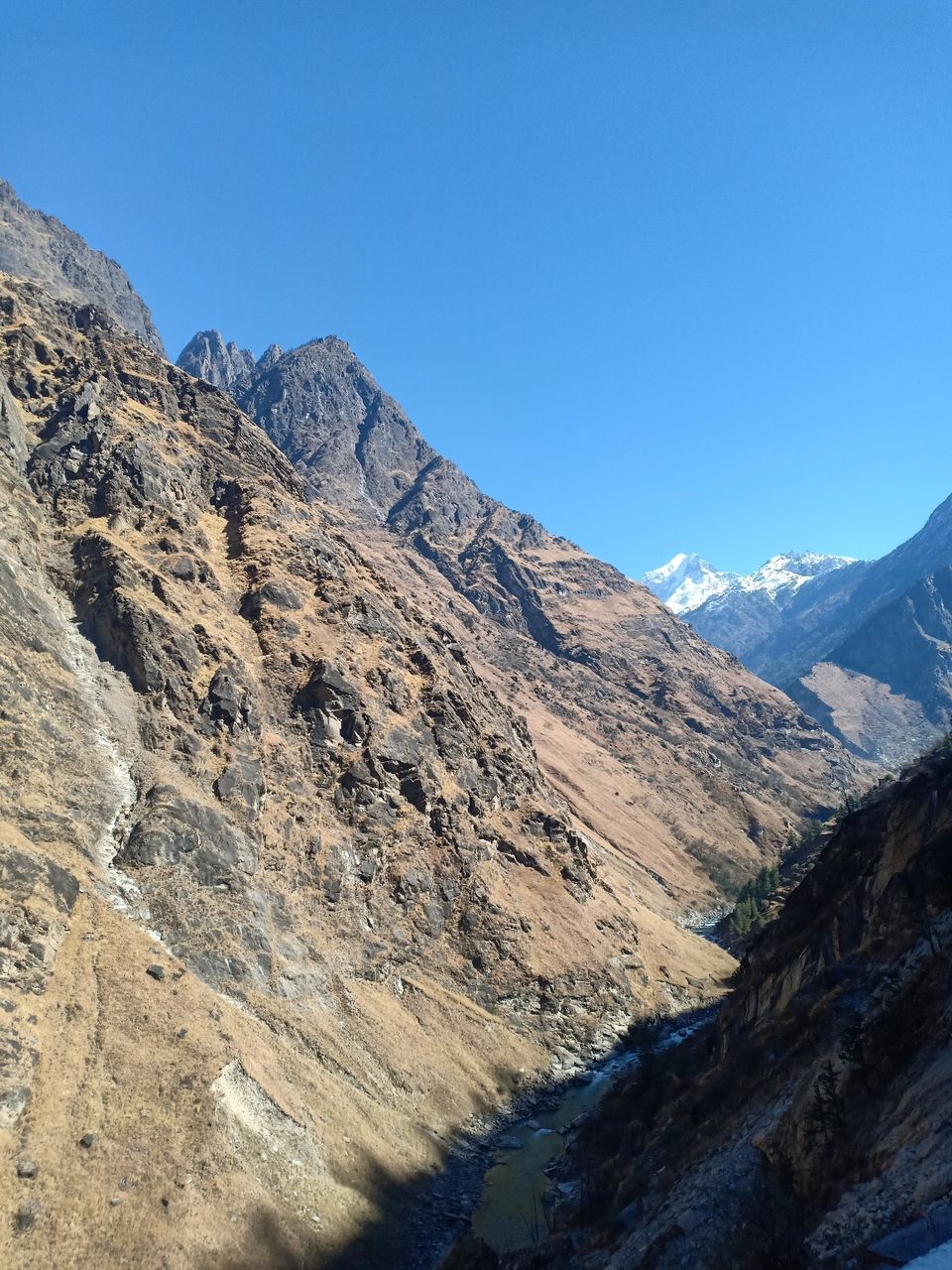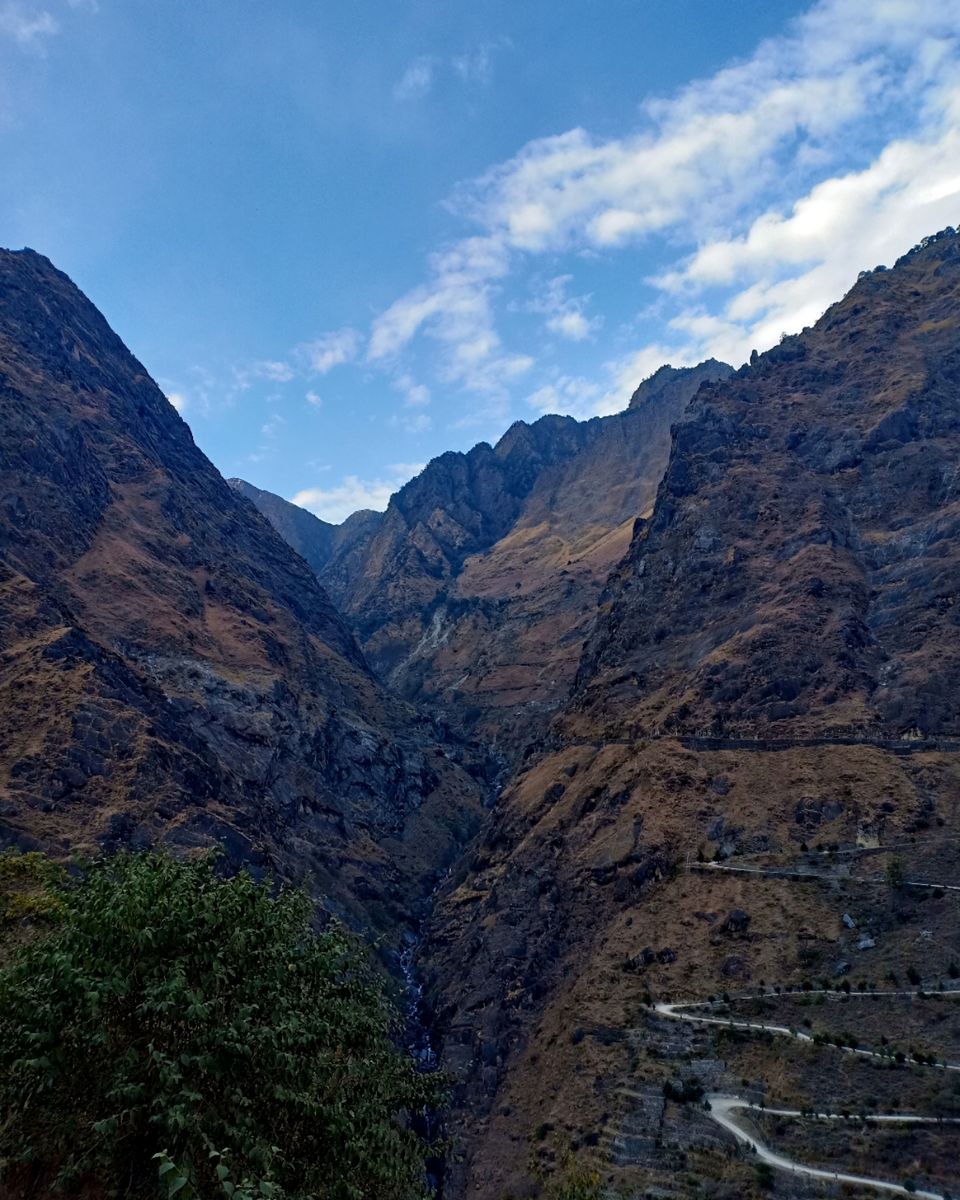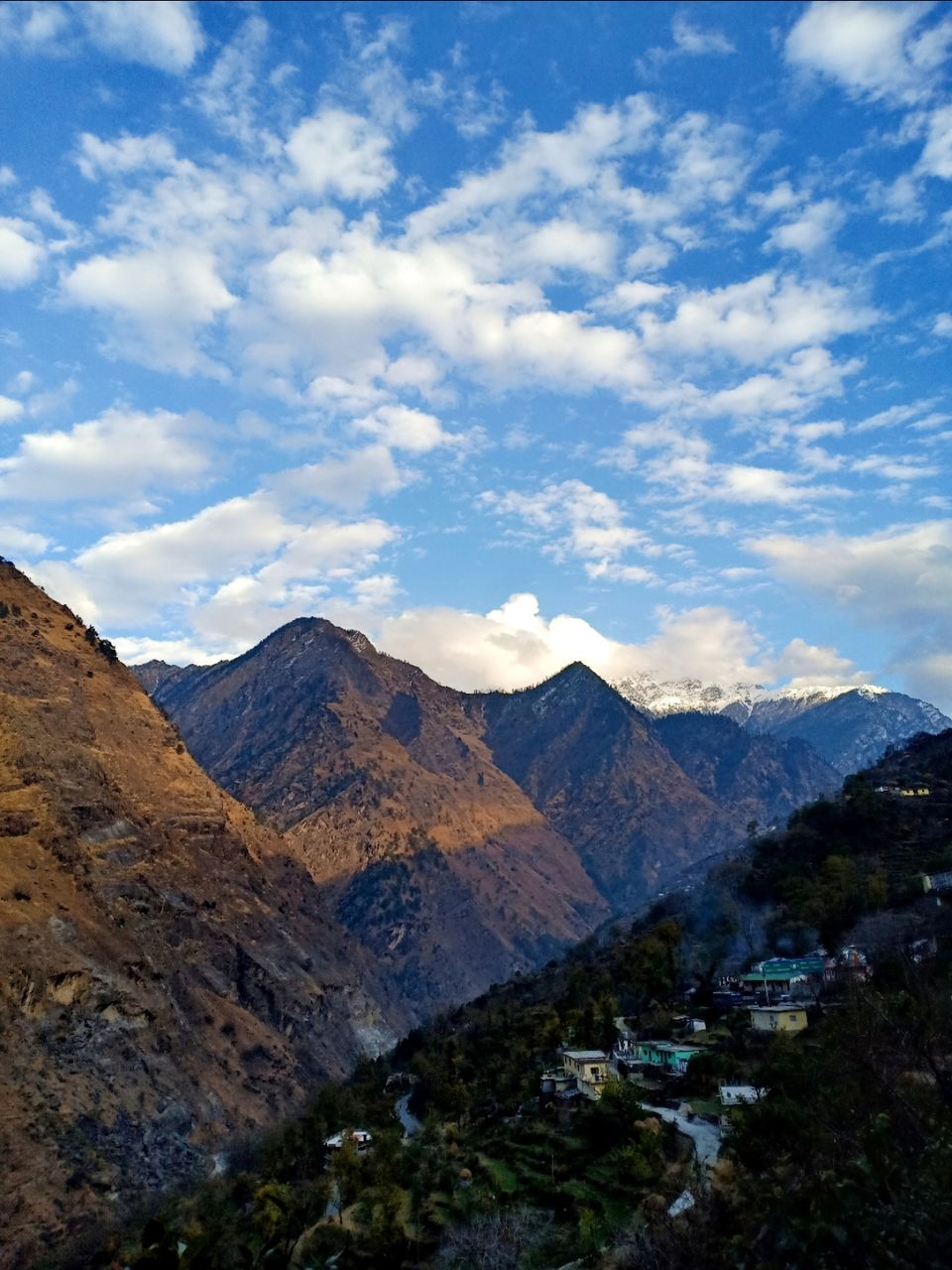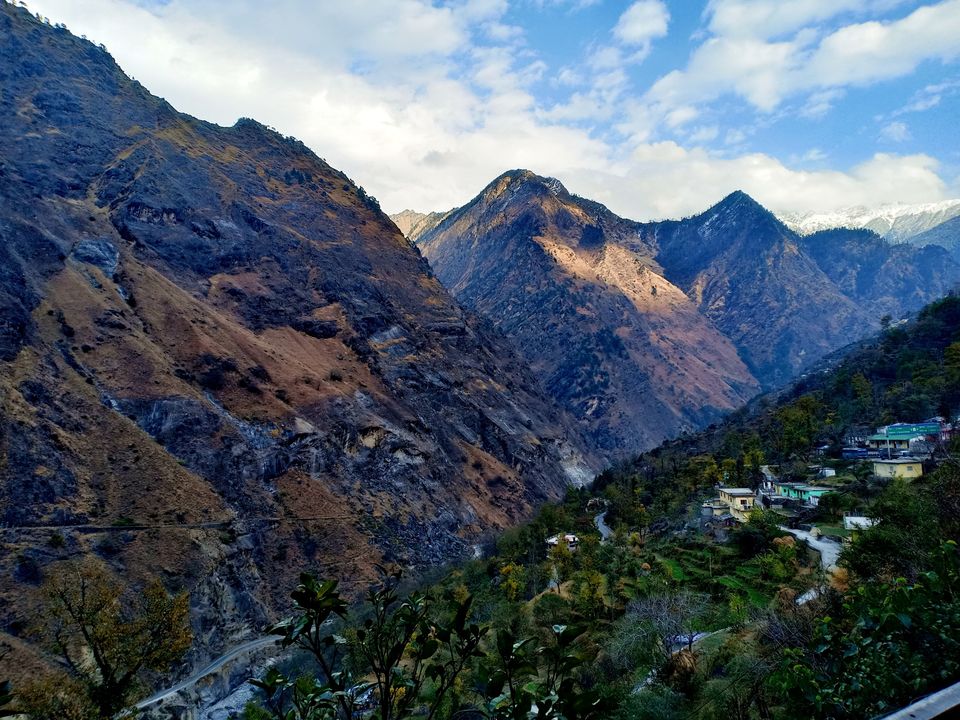 Jyotirmath A short climb up from the parking lot is Jyotirmath; the seat of learning, a monastery and theological college thatAdi Shankaracharya (the founder of the Advaita Vedanta school of philosophy) had established many centuries ago.It's after 'Jyotirmath' that the place eventually got its present name 'Joshimath'.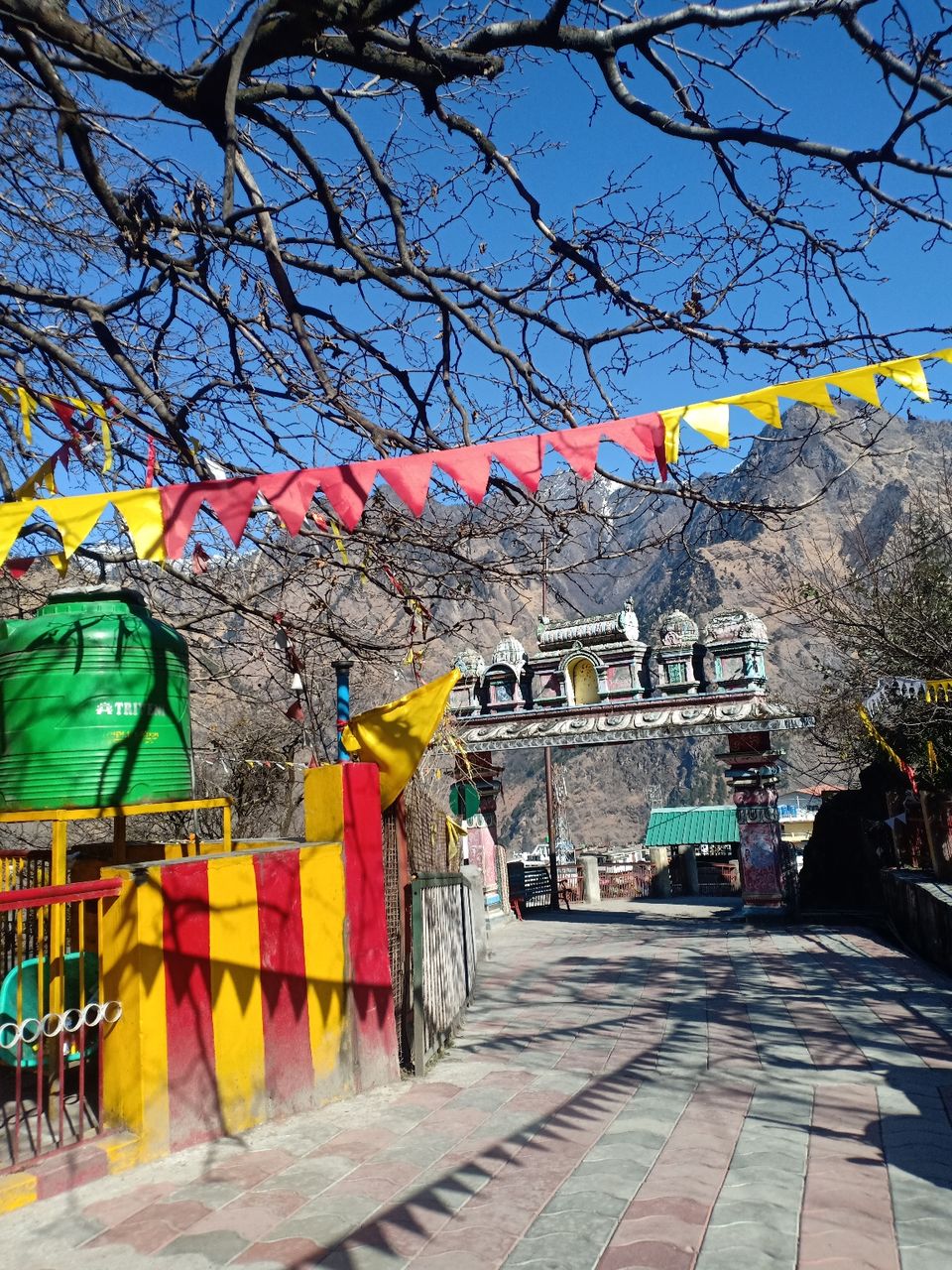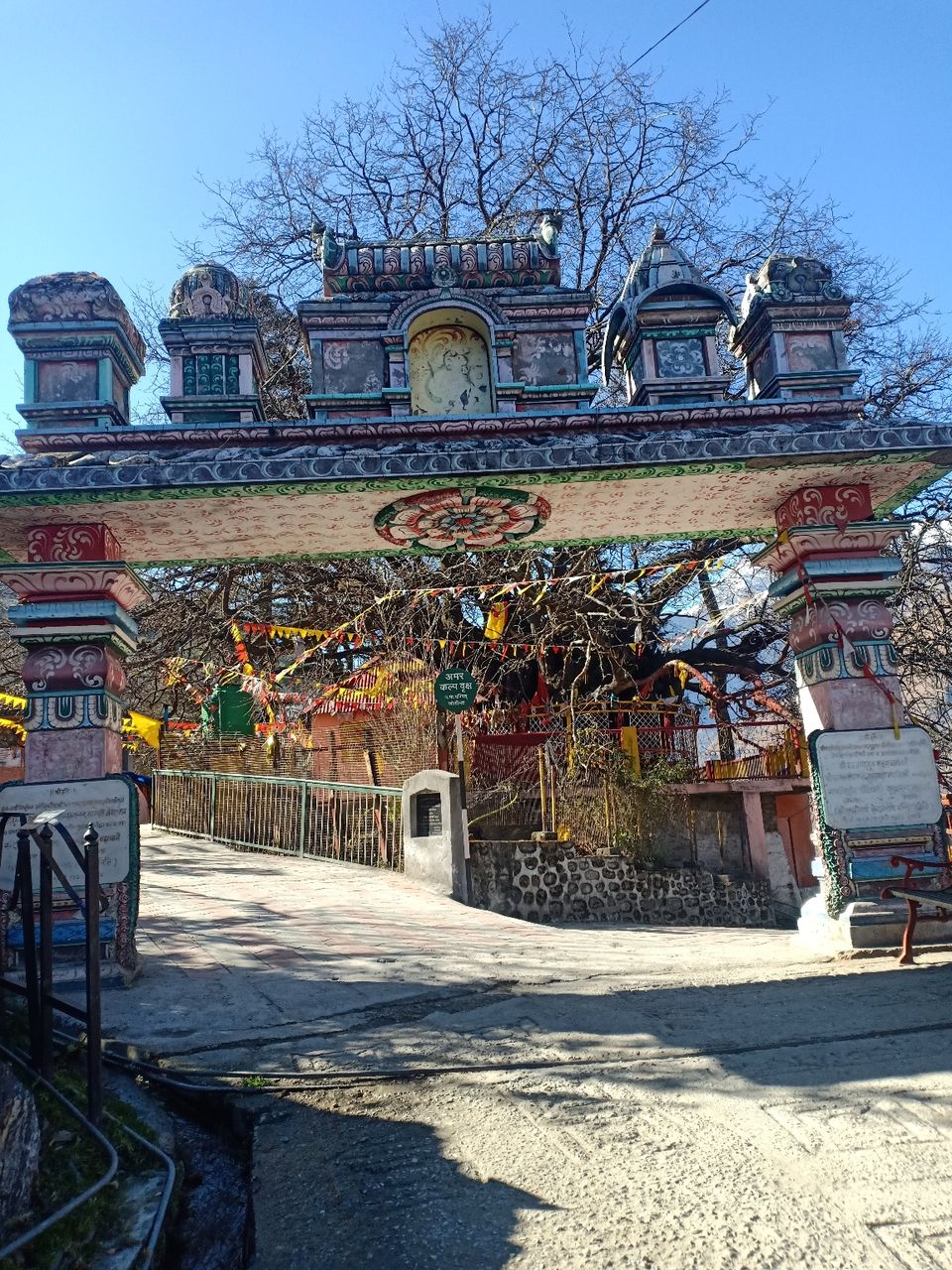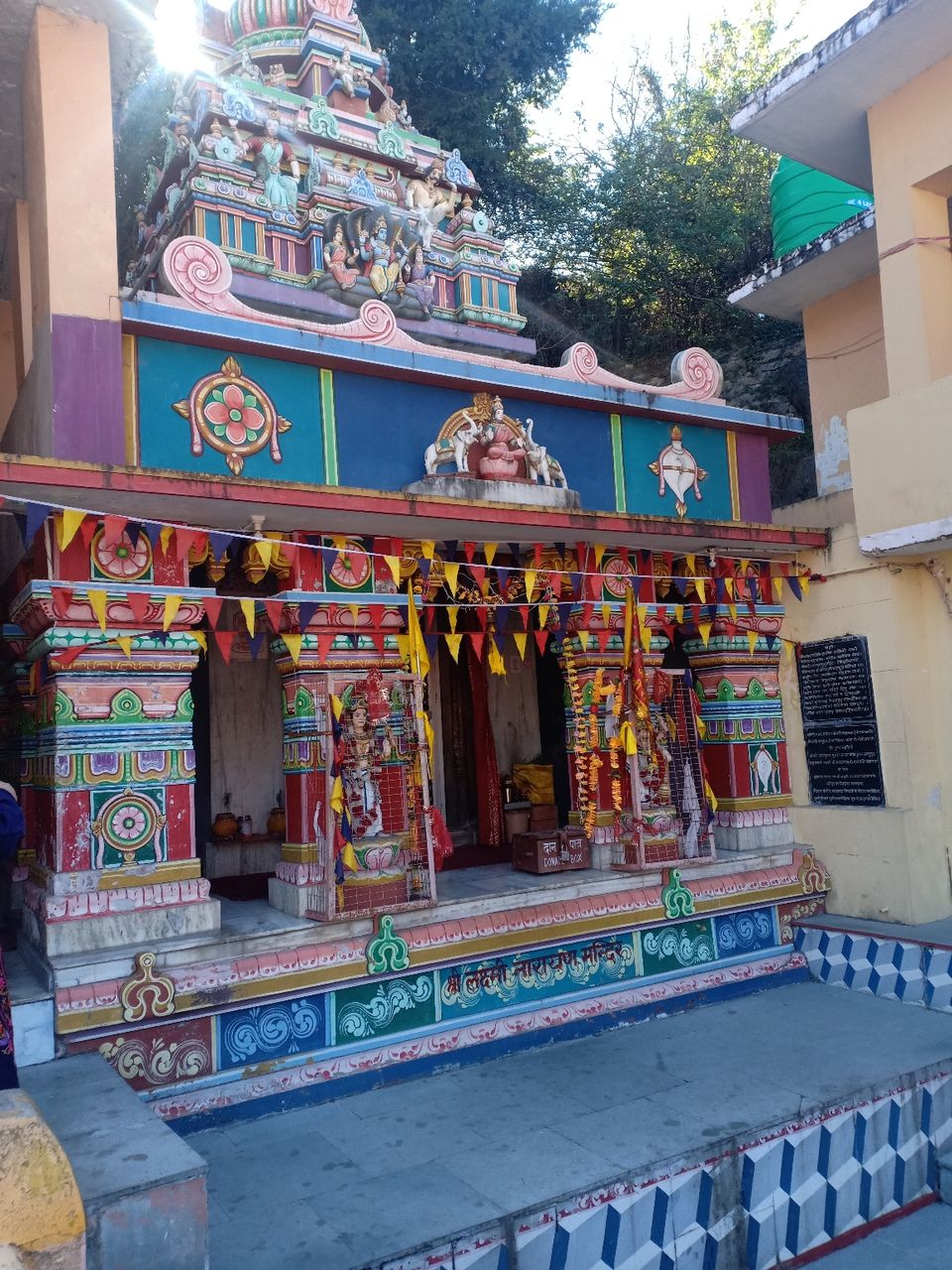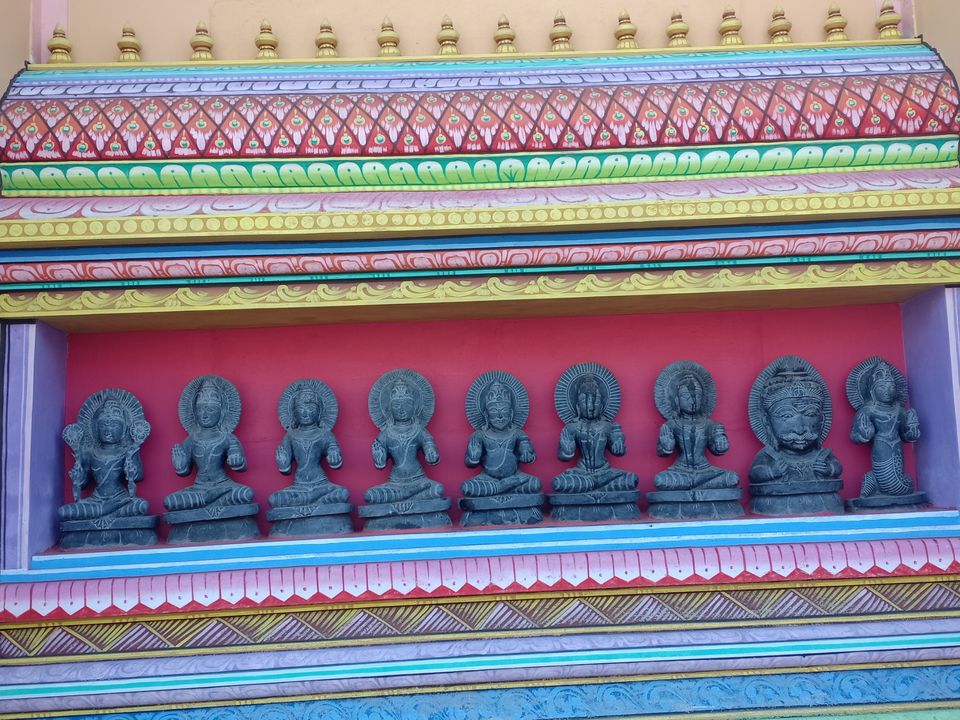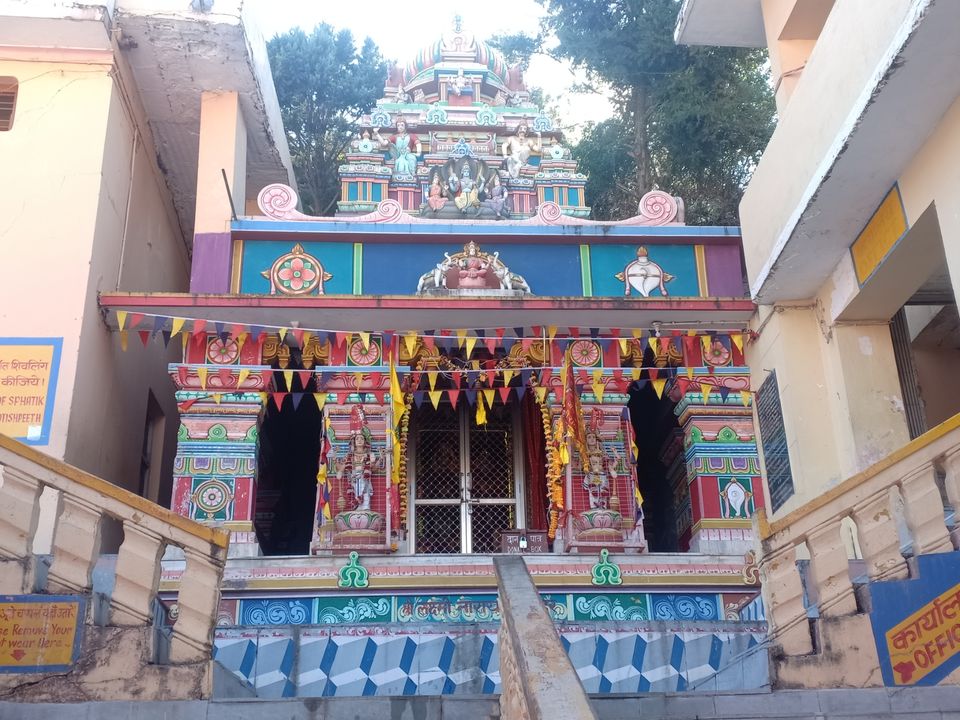 A few steps up from the Jyotirmath, is the ancient tree Amar Kalpavriksha and Jyoteshear Mahadev Mandir.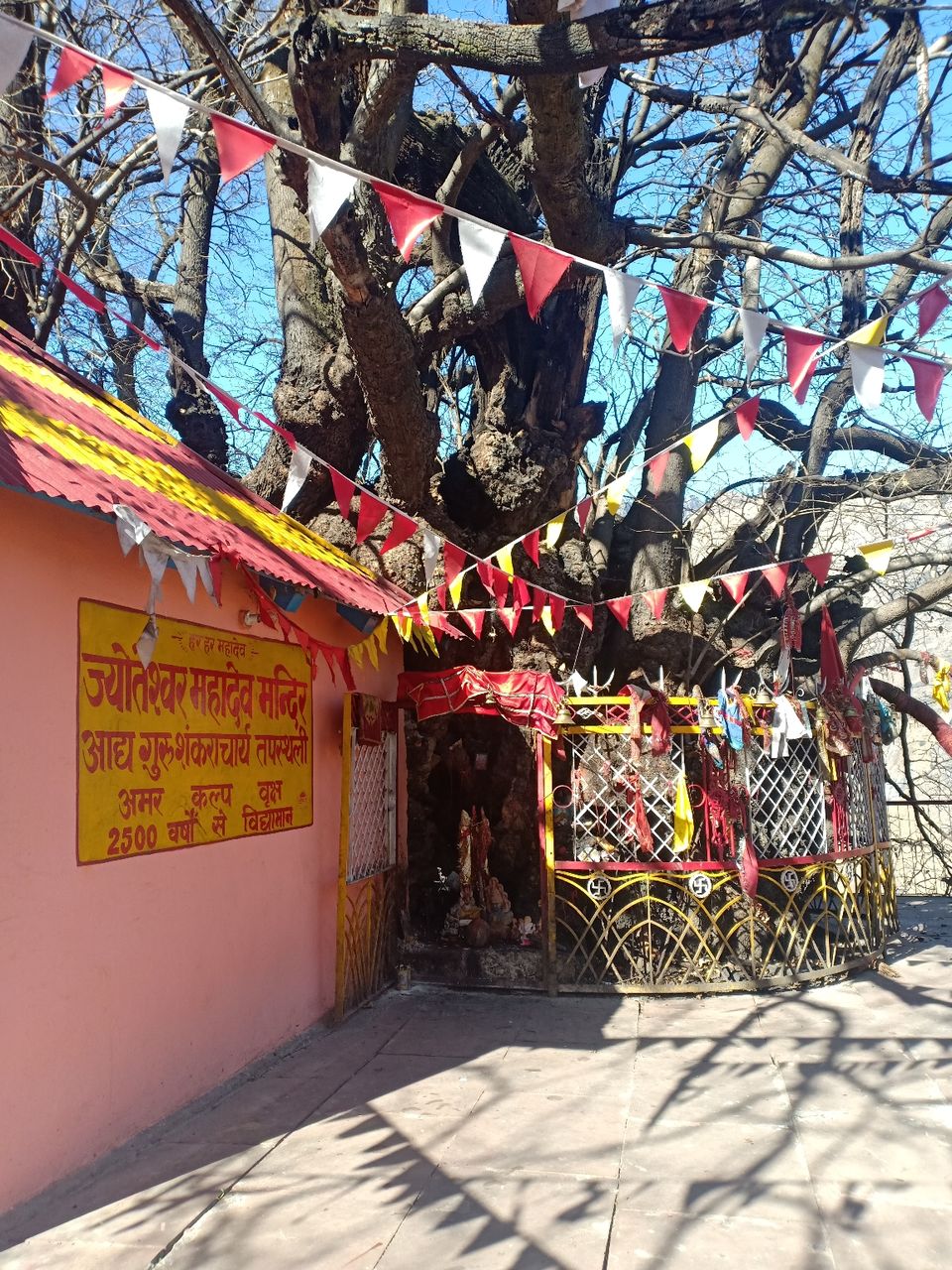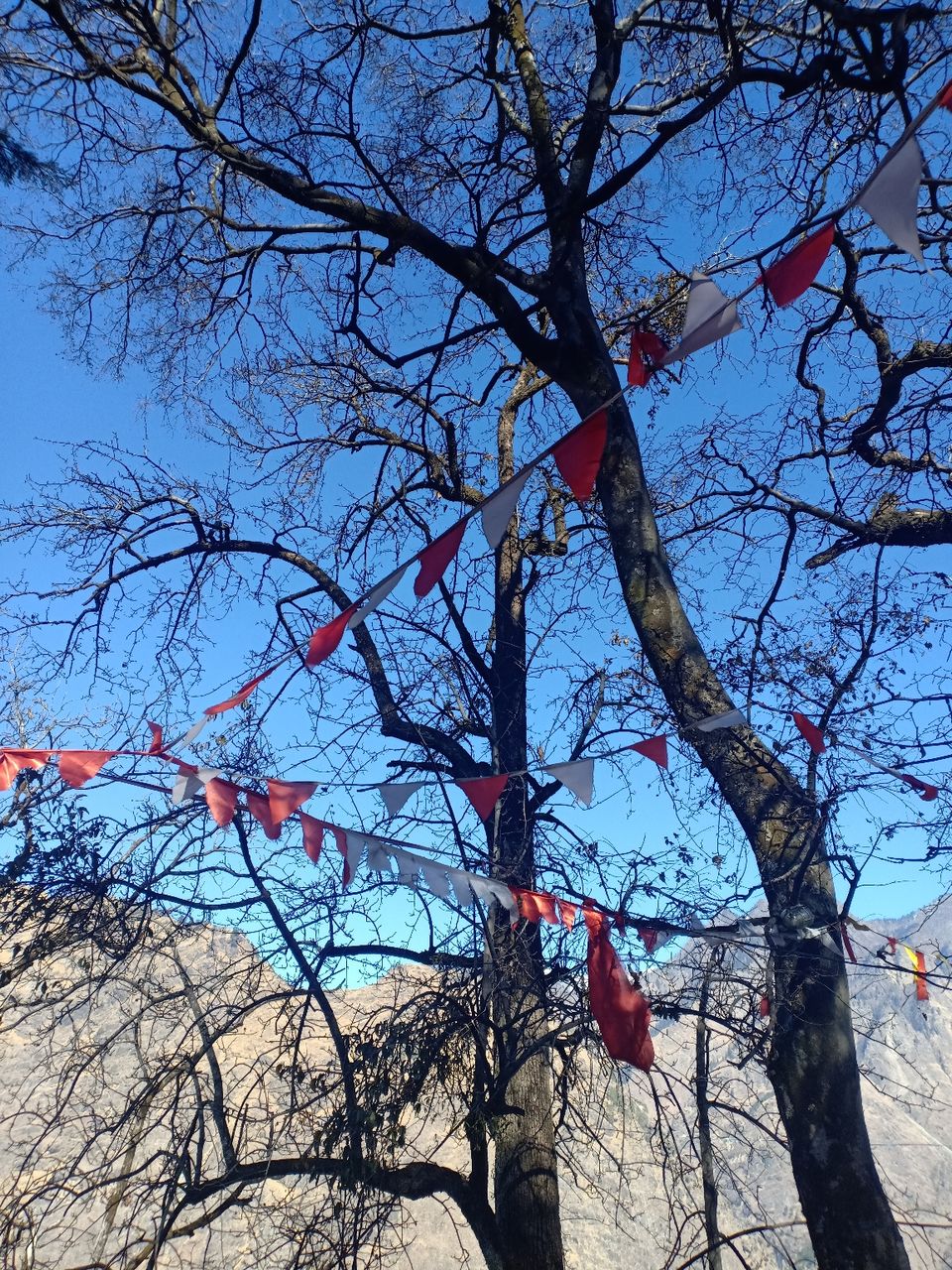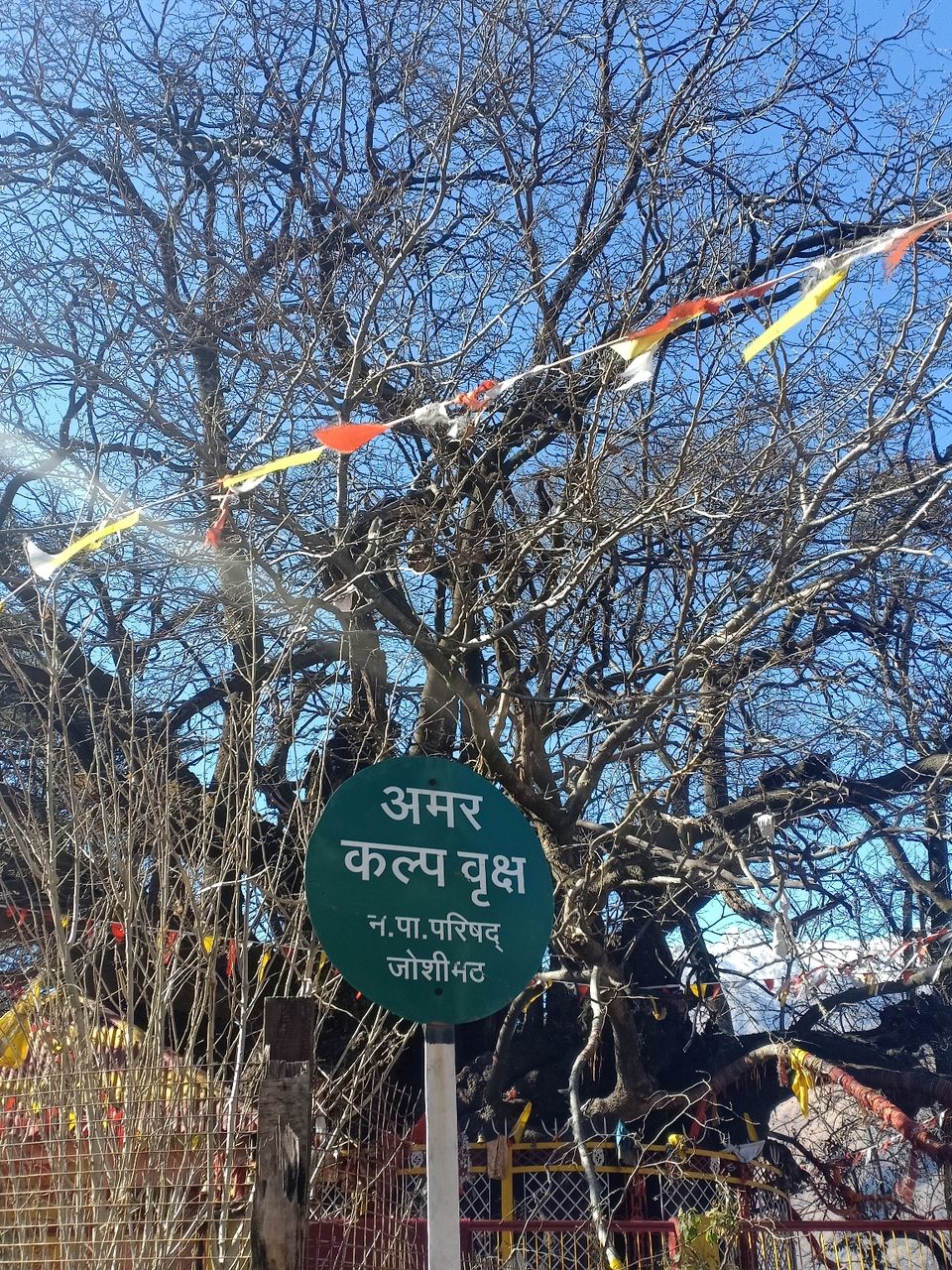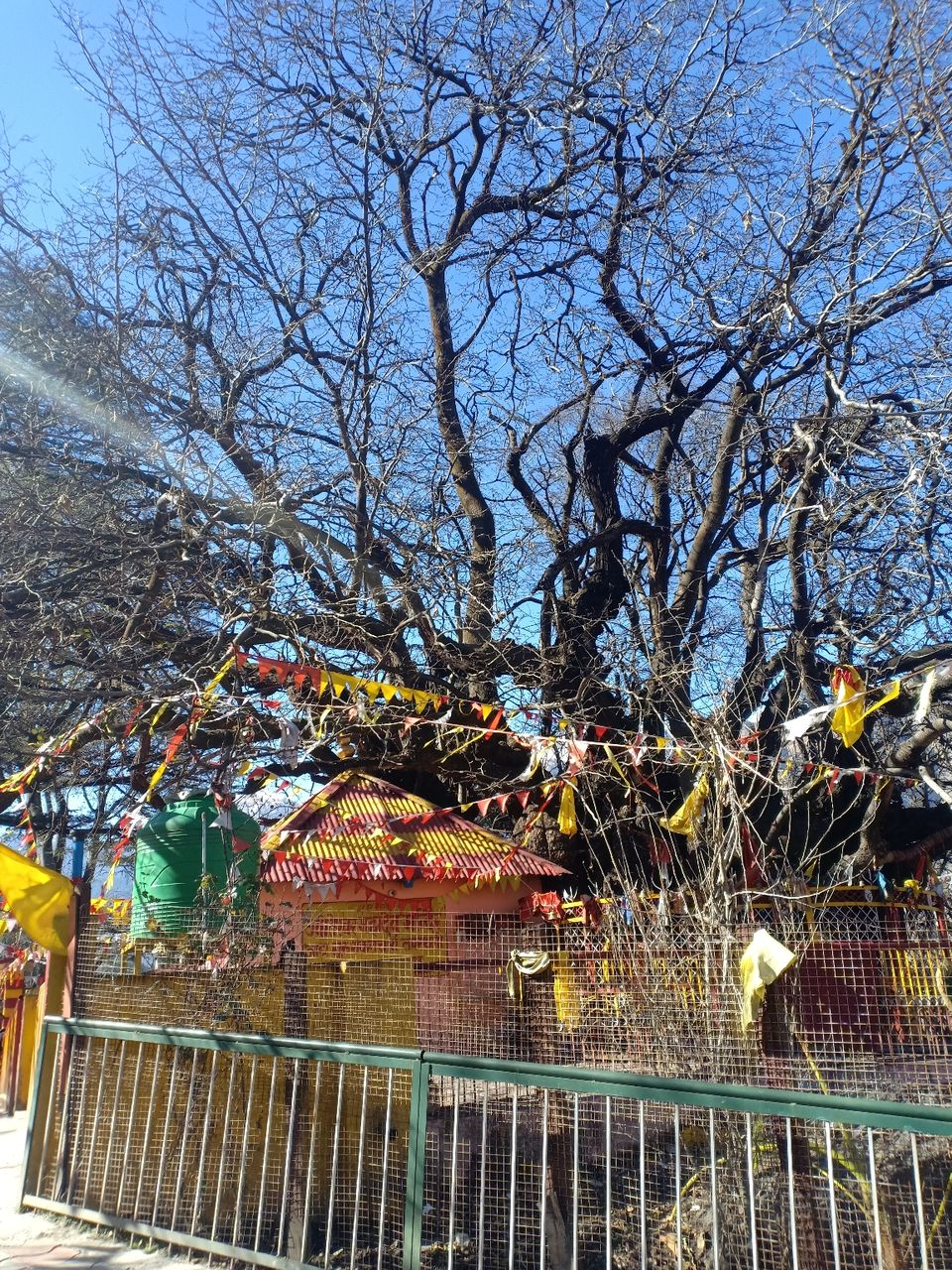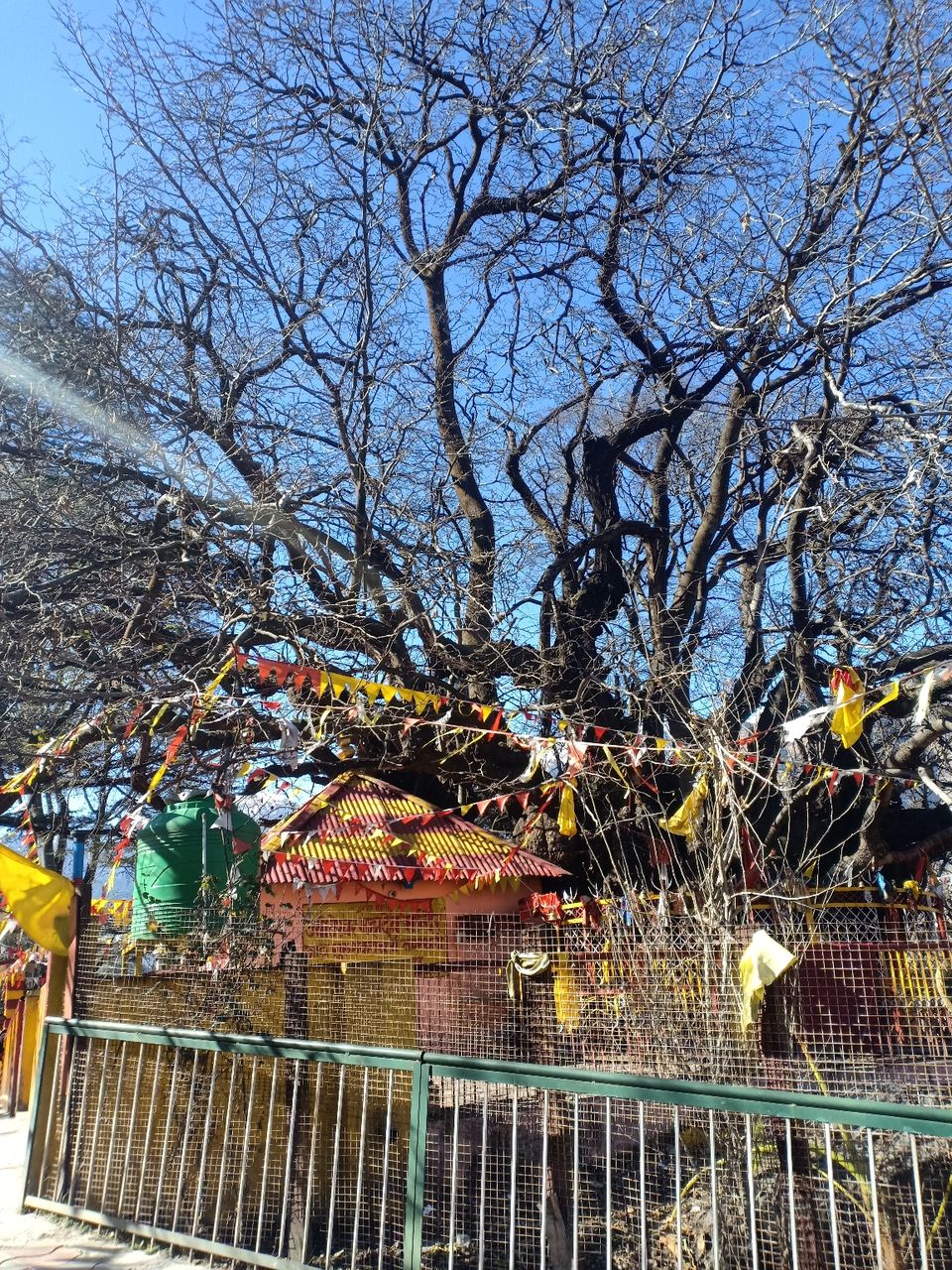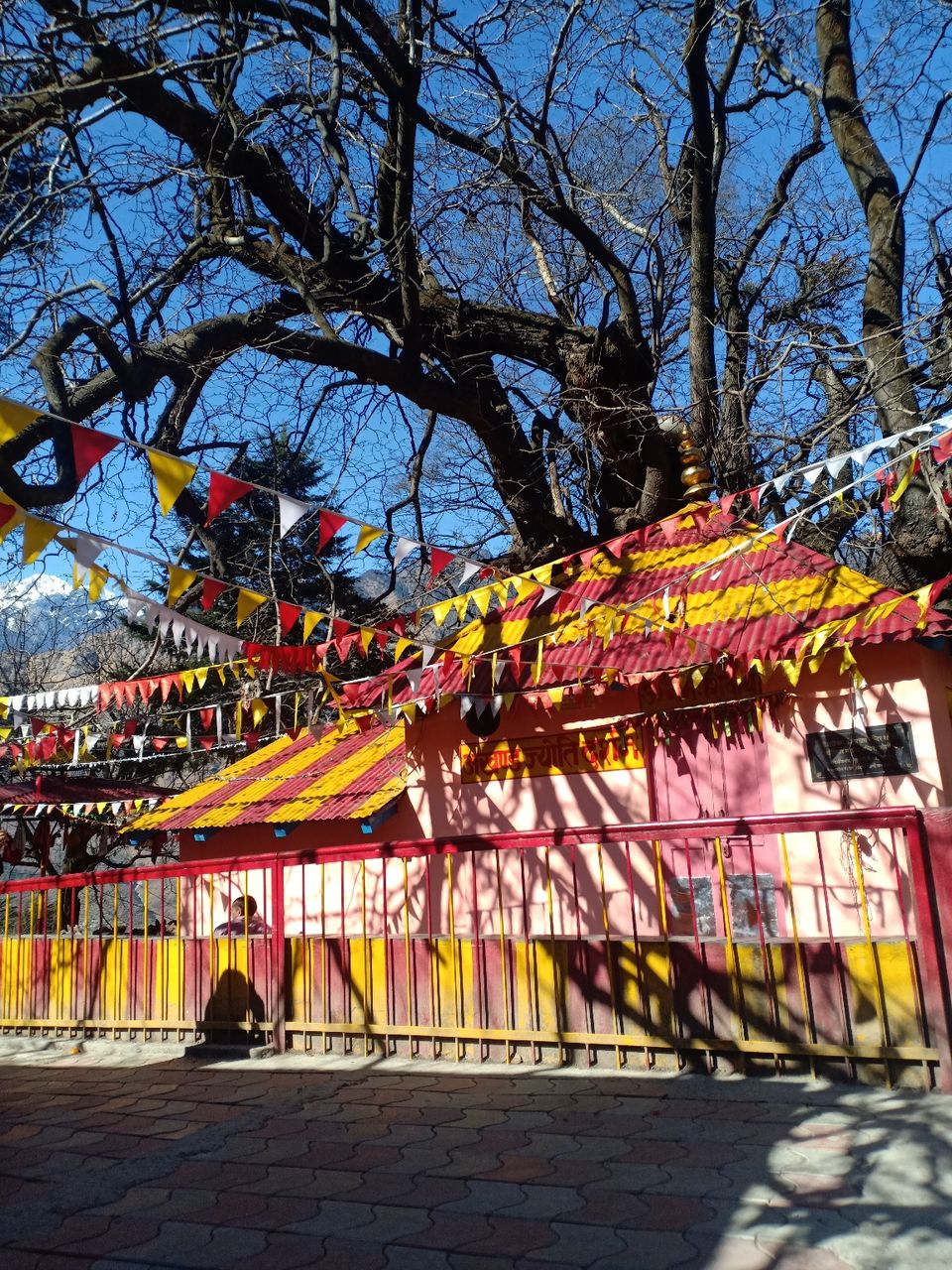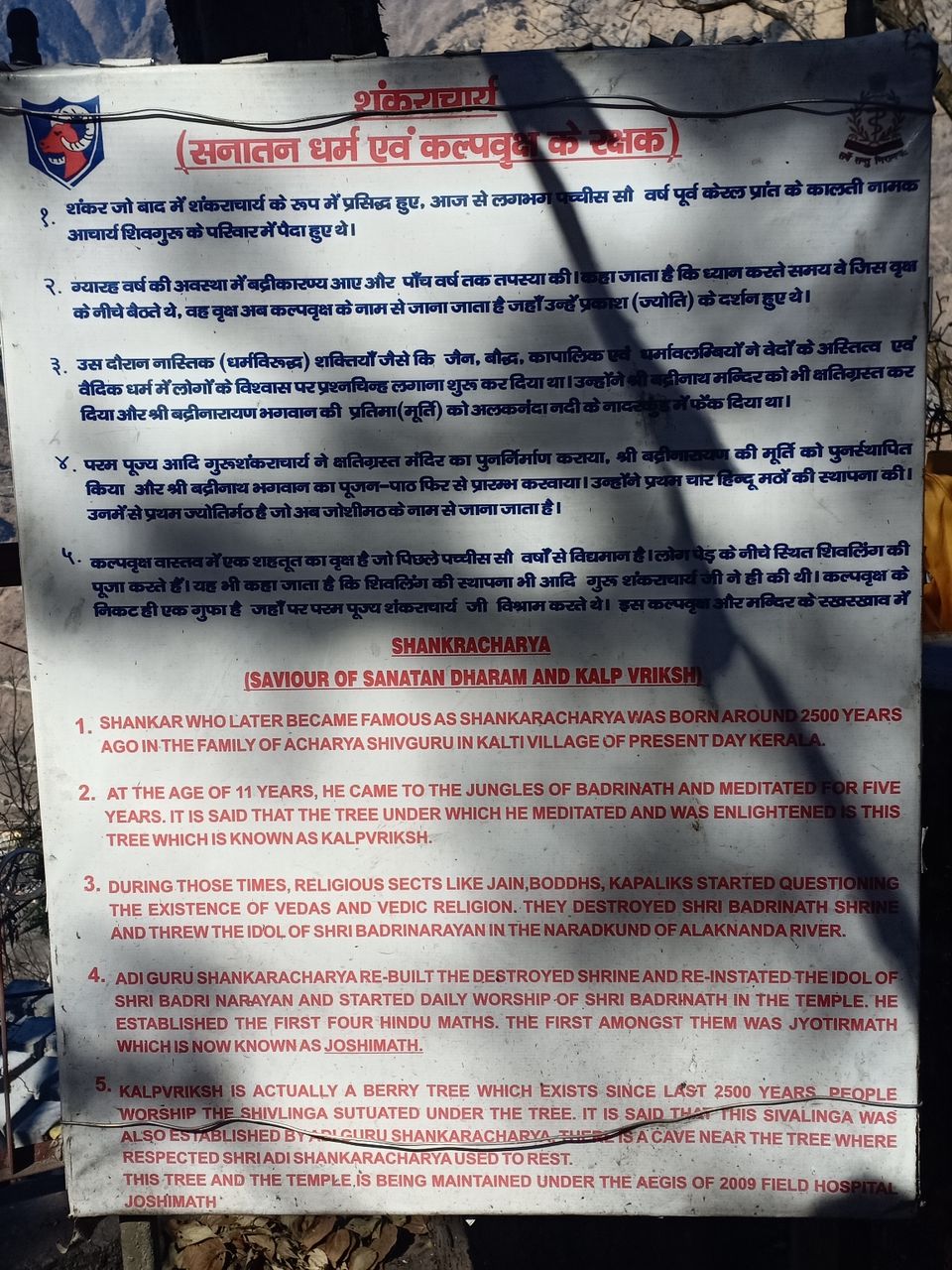 There is a cave near the tree where it's believed that Adi Shankaracharya used to catch up on some rest.
About 15 km from Joshimath, is the the Narsimha Temple, where devotees throng to worship the Lord when the Badrinath Temple is closed in winter. 
Another sacred shrine in Joshimath is the ancient Vasudev temple, which the Vaisnavas consider as one among the 108 divya desams, the most sacred Vishnu shrines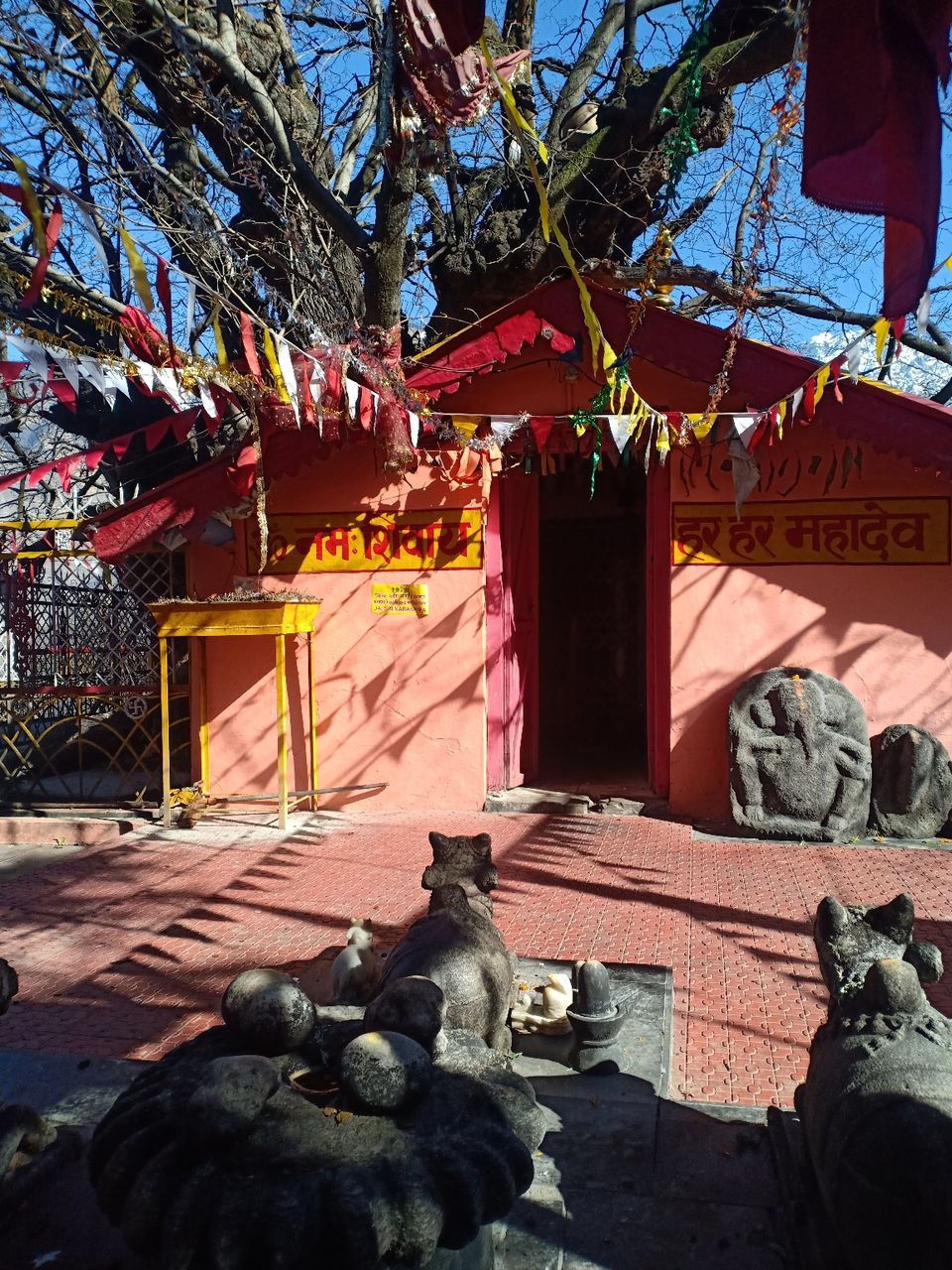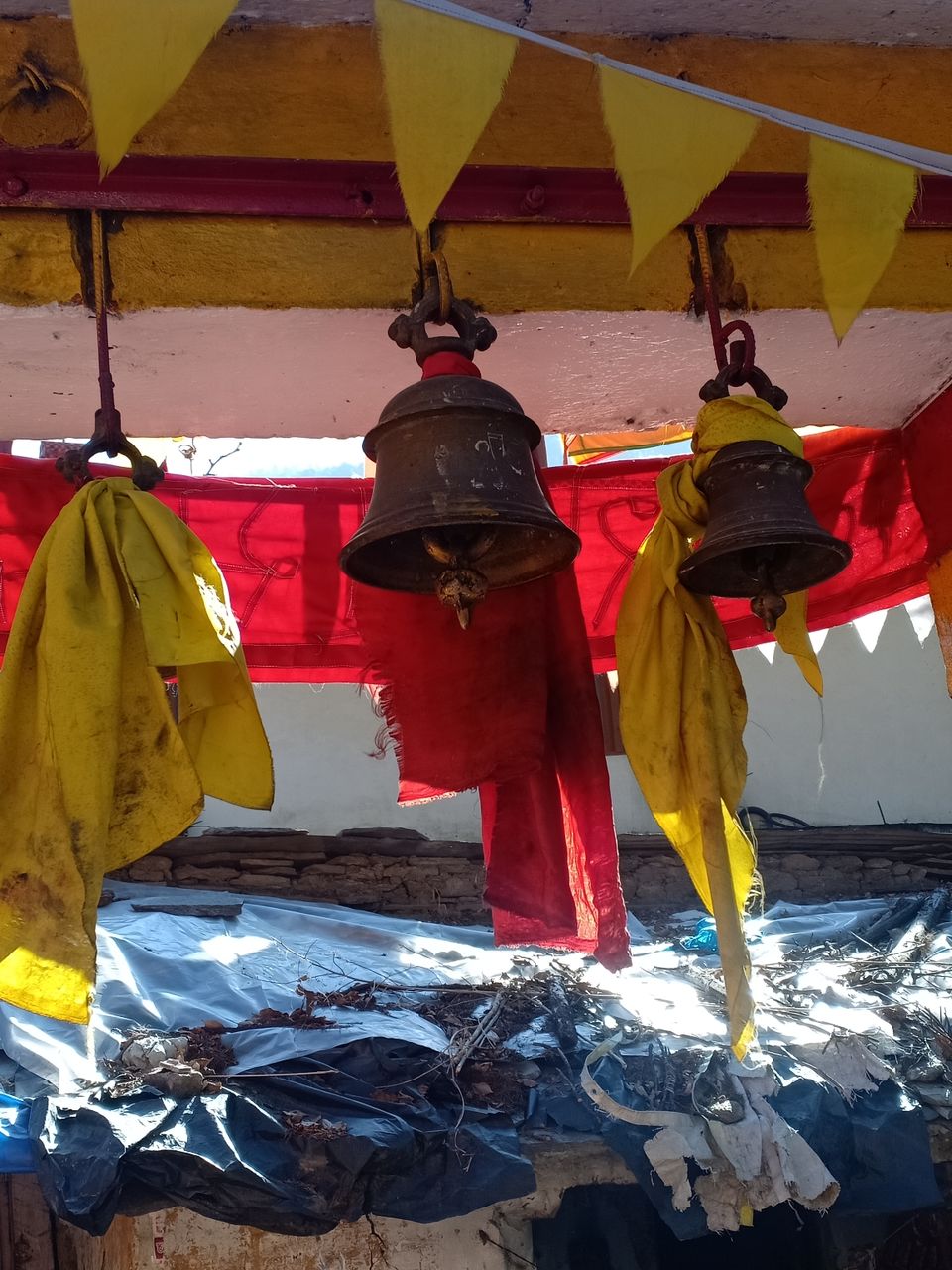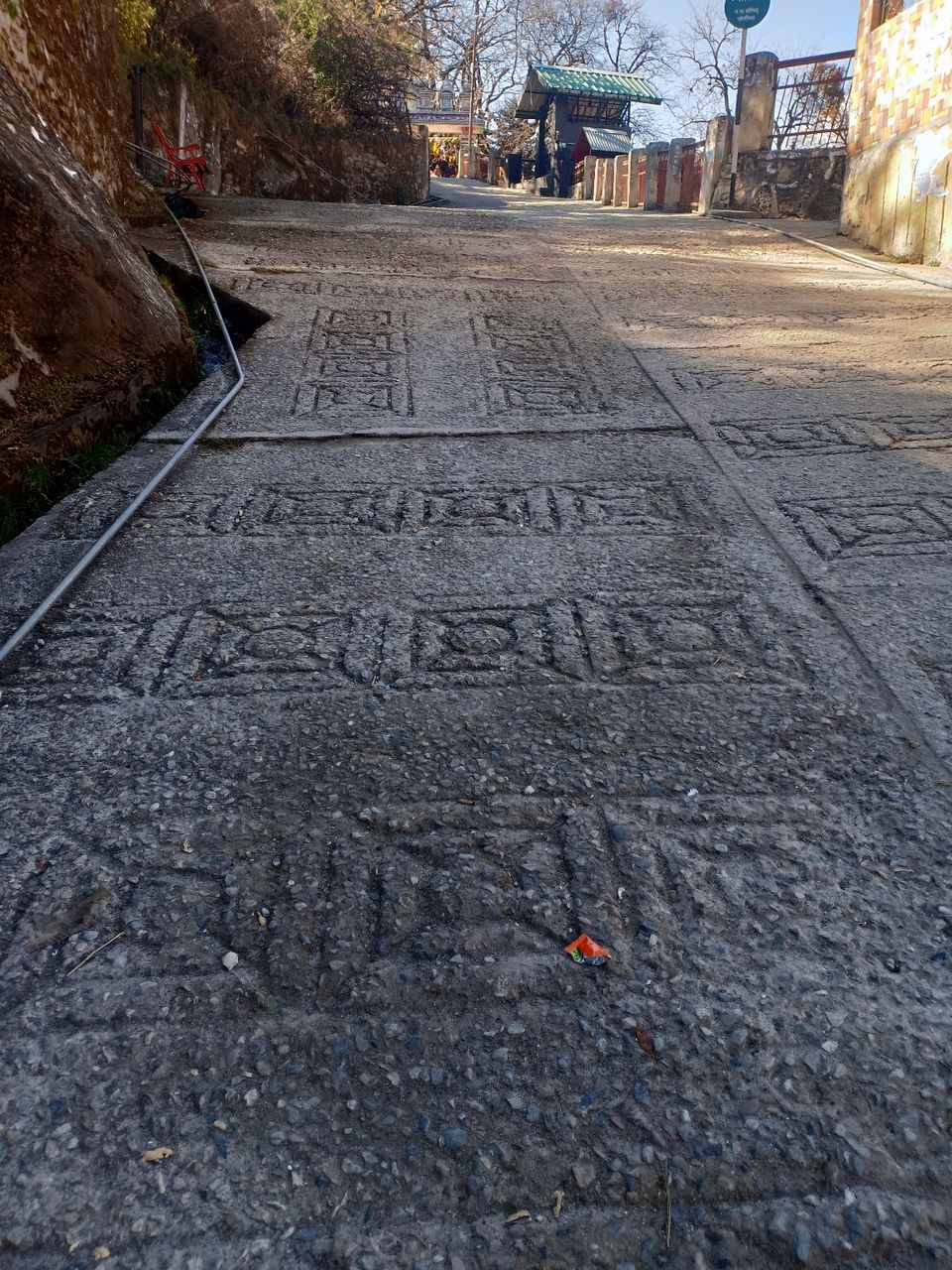 Joshimath is a peaceful little town filled with positivity, serenity and people's belief in there almighty.
Still untouched and beautiful.
#offbeatuttrakhand