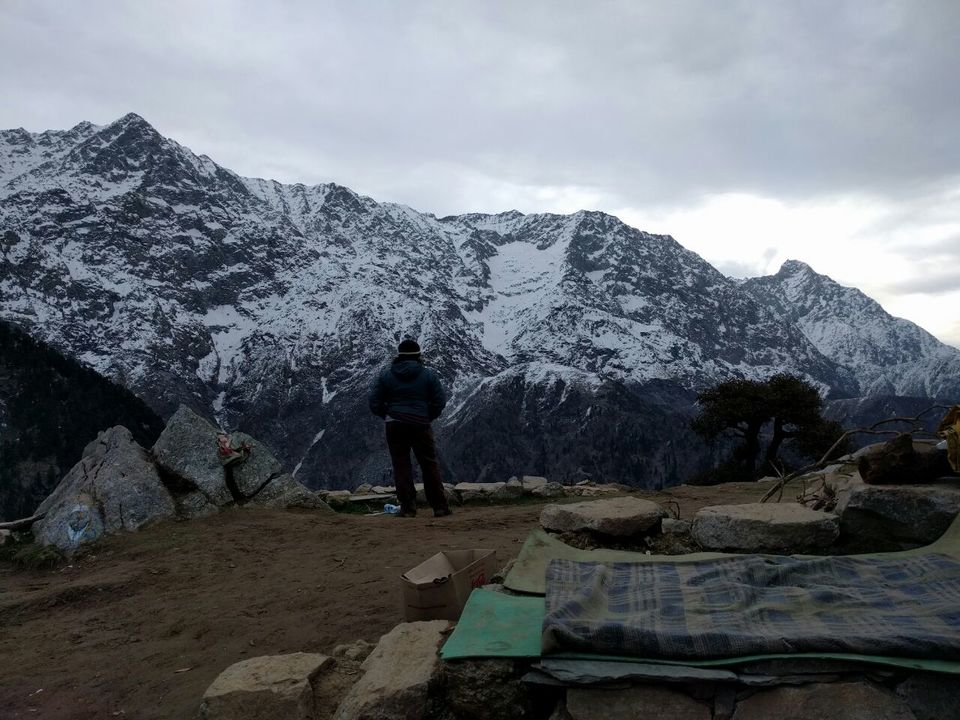 It's a quite relaxing Sunday evening, just two days back came home after a week long trip to Uttarakhand @ The Himalayas. Done with all the unpacking and now getting ready to face the Monday Blues ;) So before I wind up for this beautiful refreshing week spent in the breathtaking snow-capped mountains, accompanied by the ever-charged enchanting rivers of Himalayas, wanted to pen down some of the thoughts crossed my mind while I was standing in the middle of the snowy mountain top, attempting my first ever skiing adventure in Auli.
Six years back, the beginning of the year started with my first ever long trip to Kerala. Till then I never had been to such trip, it was only to my native place that we used to go for holidays. So this was special moment for me, travelling with a group of unknown people for such long time was really like an adventure for me. But luckily it was a wonderful experience. Post Kerala, I had 2 trips lined-up for next 2 months. First was at Velas and Harihareshwar, again had an awesome time . Then comes that third trip at Malvan, which turned out to be a life changing moment in my life. On the way back home, I suffered from Facial Palsy which completely brought my life on hold for next couple of years. And that's the reason during that phase I never thought that I will be ever visiting Himalayas and witness those white snowy mountains in real. Fortunately, my doctor was the magician who through out my treatment, encouraged me to not to stop dreaming those Himalayas, those travel journeys. She was like it just a matter of some days, then you will be back on the roads to conquer those journeys leading to your dream destinations.
And yes, it did happen. After couple of years or so I started with a trek in Sahyadris and then it was never looking back for me. I did my first ever self-arranged trip to Coastal Karnataka with my sis during that Dec. Finally, it was in the month of Feb-15 I visited North India for the first time, obviously not that close to the Himalayas but yes the journey to heaven starts from there only @ Delhi. I had been to my friend's wedding at Bareily, UP and it was freezing cold out there. I was bit scared since it was for the first time I was exposed to such a cold condition post my recovery from facial palsy. But it turned out to be a wonderful experience and I gained my confidence back and decided to visit north again and that too in the Himalayas. Within 3 months in May, I planned a trip to Shimla- Manali with family and that was actually my first ever encounter with the mighty- gigantic Himalayas. It was magical, it was spiritual, it was peaceful.... :)
That was in May-15, I had my first visit to Himalayas with family and since then within a span of three years I have been there for five times now- three times in Himachal Pradesh and two times in Uttarakhand and the upcoming number of trips is countless.
On every trip, I just fall in love with these Himalayas, deeper and deeper...not just because of its beauty but the kind of conversation we have started sharing between Us- The Himalayas and Me. It's just an amazing experience to stare at those mountains during your hectic long drives, jumbling between those mind boggling thoughts and once you are settled down at the destination, sitting quietly just next to those roaring waters of Himalayan rivers, the mountains starts staring at you and unlocking all your thoughts, going through the mind during that journey, asking you to calm down to the extend that you can only hear the soothing sound of that flowing river. There is so much power in that sound, if one can ever achieve to feel it, can experience the ultimate peace of mind, leading to the ultimate medicine to heal your soul. Yes, that's why I call it "The Himalayan Medicine". It has no side effects, it is just so effective that it cures all your mental illness so clinically that it cleanses your mind and soul to the purity.
So folks, please go and get it- The Himalayan Medicine.