7 May 2017 : Around 1:00 am on Friday night when all of my roomies are chilling out with drinks being a non alcoholic guy I wanted to go out of Bangalore and enjoy the natural scenic beauties and have to try the local authentic dishes.
I initiated the conversation to go and explore outside of the city, My friend Pruthvi suggested a one day Bangalore-Srirangapatna trip by bikes, we all excited and ready to go @3:00 am but can only able to start by 4:30 am on Saturday morning from my room in Marathalli(Bangalore).
I want to pen those experiences and moments of the trip here that I can cherish for the lifetime.
As we started by bikes, we went via NICE road, which is one of the best roads in INDIA.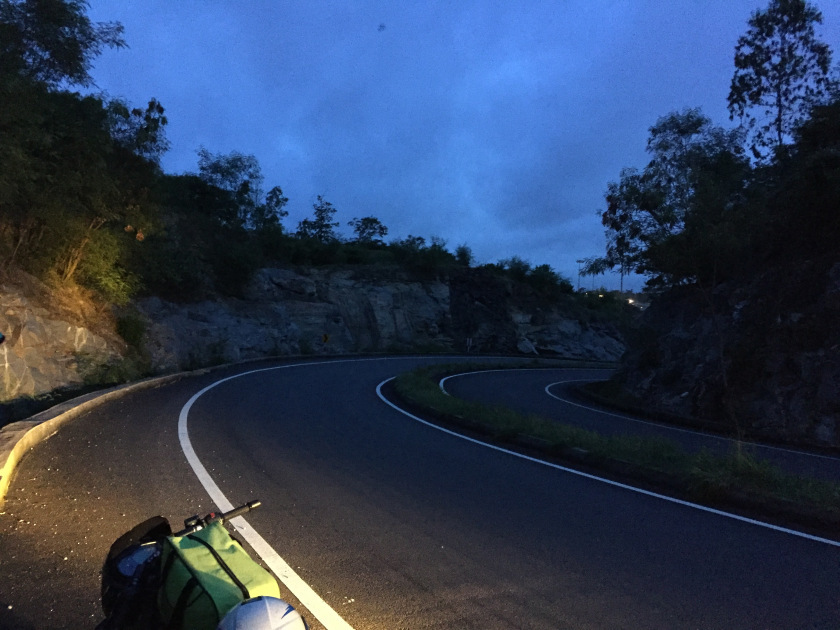 The below image was clicked around 5:00 am on the NICE road.
After the nice road we headed to the Mysore road which is one of the busiest highways in INDIA, after riding around 60 kilometers we halted for breakfast in Maddur, the town which is famous for it's authentic Maddur-Vada, a must try which is made of rice flour, semolina and maida flour which are mixed with sliced onion, curry leaves and grated coconut.
And don't miss the on road scenic beauty while driving.
After having the breakfast we headed towards Srirangapatna, we reached around 9:00 am as we were riding slow and enjoying the natural scenic beauty. We had visited RangnathaSwamy temple, the inner apartment of SriRanganatha temple was built in 817 A.D by a lady by name Hambi, the construction was marvelous.