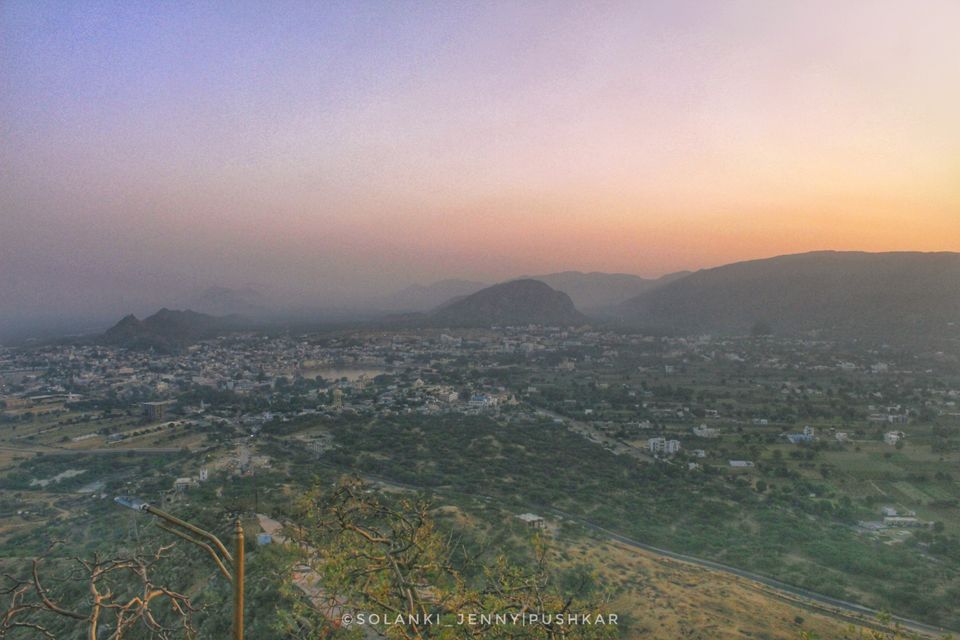 The place which arises from the deep valleys of aravali. Temples, Ghats, Holy lake, Blessed Streets, Gurudwara and much more this sacred village holds within it. Local sayings that Lord Bhrama started creating the world from pushkar and so this is the only place in India where Lord Bhrama's Temple is situated.
Yoga , aroma therapy, meditation, sacred gatherings are the kind of things which help people to step towards the Nirvana. To know one's own reality and  to get the peace of mind, every year countless people from around the world came here and experience this extraordinary feeling .
Now if you are a food enthusiast person this place provides a melange of flavours to your tongue. As pushkar is famous for its maalpuas and the soothing lassi which refreshes you in these very hot summers. You can also taste the flavouring of abroad in this small village of rajasthan like falafel, hummus and kofta are some of the middle eastern dishes you can taste here. Since the place dwells in rajasthan, the daal baati, gatte ki sabzi and the kadi are the delicious savour you should experience.
So this is the place you can visit to know more about yourself, to recharge yourself and to provide a change of taste to your tongue.