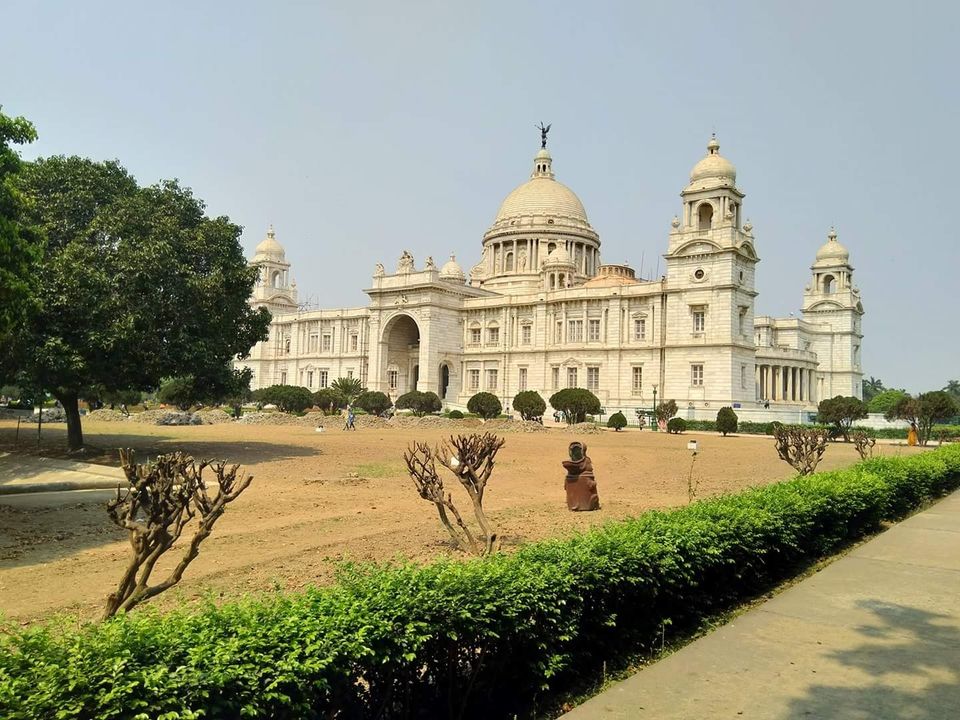 So! This is my first ever write up in tripto community. I hope it goes well
.
.
This story is all about last year March!
Being a medical college student it becomes difficult to make time for trips!
So, i was at home for vacation and the guy who made me crazy was at his! The day i had to return to my college we both decided to go for a random trip to anywhere which is within our reach.
So we decided for KOLKATA :)
I landed at bhubaneswar airport at 9pm and he came to receive me and then we rushed to the railway station to board the trainto kolkata!
As it was a sudden plan we didnt have tickets! 😅 So we jumped in the general compartment nd unfortunately got no seats
So, we decided to stand nd literally we stood for 5 hours straight all through the night talking to each other comforting each other!
We deboarded at kharagpur railway station at 4 am and to satisfy our midnight hunger we had some cup noodles 🍜 nd enjoyed the walk through the station
We got into the local train and seriously we were dozing hilariously on those seats as we were tired like anything!
We reached kolkata at 7 am in the morning and that was the best decision i ever made
We walked out of the station hand in hand!
And took the first cup of tea together sitting near the ferry ghat and admiring the howarah bridge!
We took the ferry to reach the other side of the Ganges and then we started exploring with the help of map
We first went to have some street side breakfast nd then headed towards the victoria memorial!
It's a beautiful place to spend with the person you love but as we had 24 hrs only we headed to another place!
Boarded the metro went to goriyahaat to explore the market and to experience TRAM
Afterwards we went to kalighat to eat ice cream rolls nd from their we went to visit the school of my guy
While walking through the roads of his school he holded my hand nd said ' i so wanted to show u my school' 😊
Haath gaadi was all together a different experience for me!
The famous kolkata jhaal muri ( the especiality is the boiled potato in it) along the sides of RAbindra sarovar was a perfect evening to experience
From talking  to holding hands and  roaming and   Doing  random funny things!
I fell in love with him all over again
I never wanted the day to end
But it had to
So we headed back to the bus stand via the ferry route yet again holding each other and watching the beautifully lighted howrah bridge and the quiet Ganges!
We grabbed the famous kolkata rolls for dinner nd boarded the bus
(ps he was shouting at me because of the suddenness and demanded to book bus tickets as soon as we reached kolkata 😂)
And 7 in the morning we were back to our college 😊