DHARAMSHALA-RIOTI CAMPSITE
So kraari means 'crispy' and it refers to the cold weather of the trek.So the journey starts from the kareri village.We took a cab from Dharamshala to the kareri village and it took 30-45 minutes to reach the village.We had a light breakfast and started the first part of the trek.The rioti campsite is 8.5kms from the kareri village.The beginning of the trek includes flat paths and a few steep climbs which is almost rocky.As we move forward towards the campsite,the trail continues to become steeper and there is no water source till the rioti campsite.The campsite is marked by a iron bridge and provides the view of rocks,snow and a stream of water.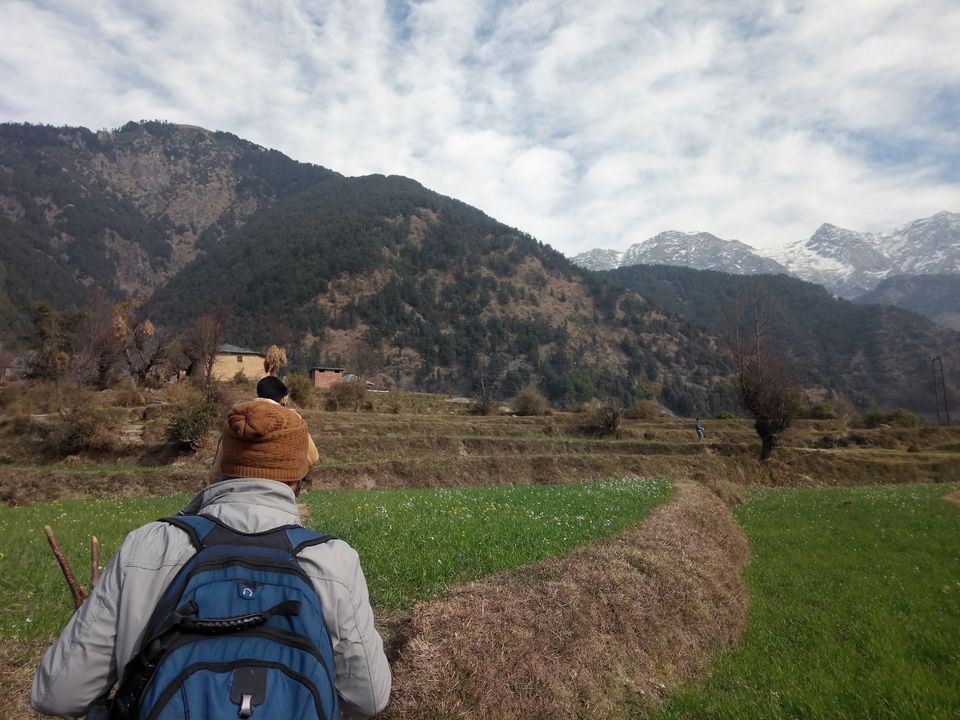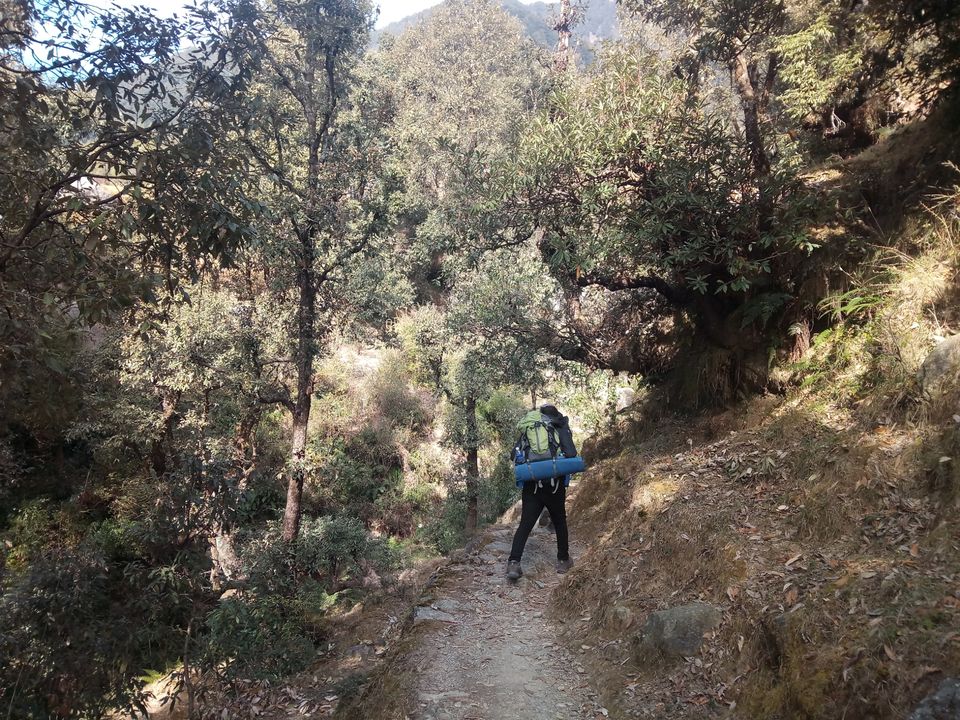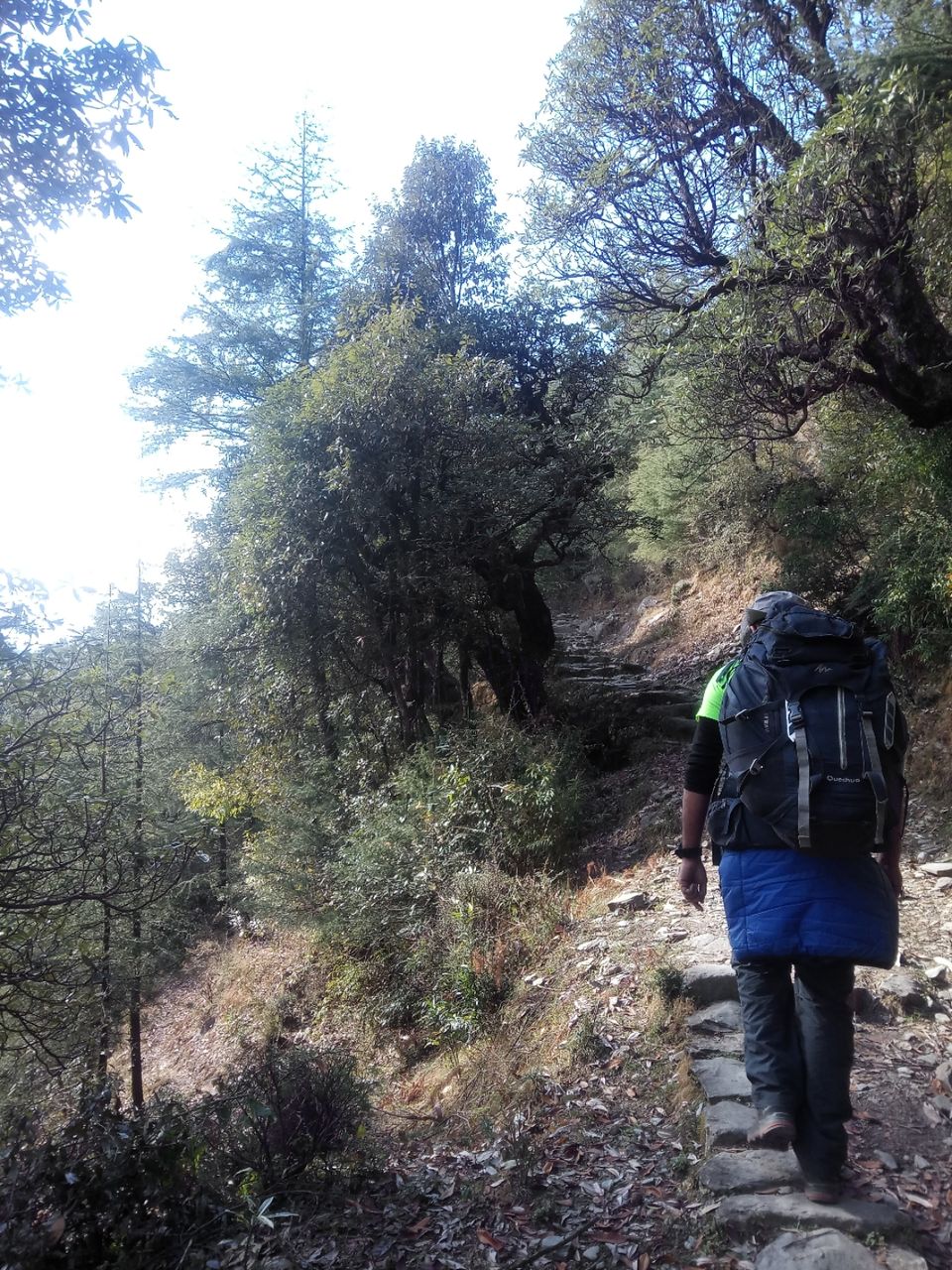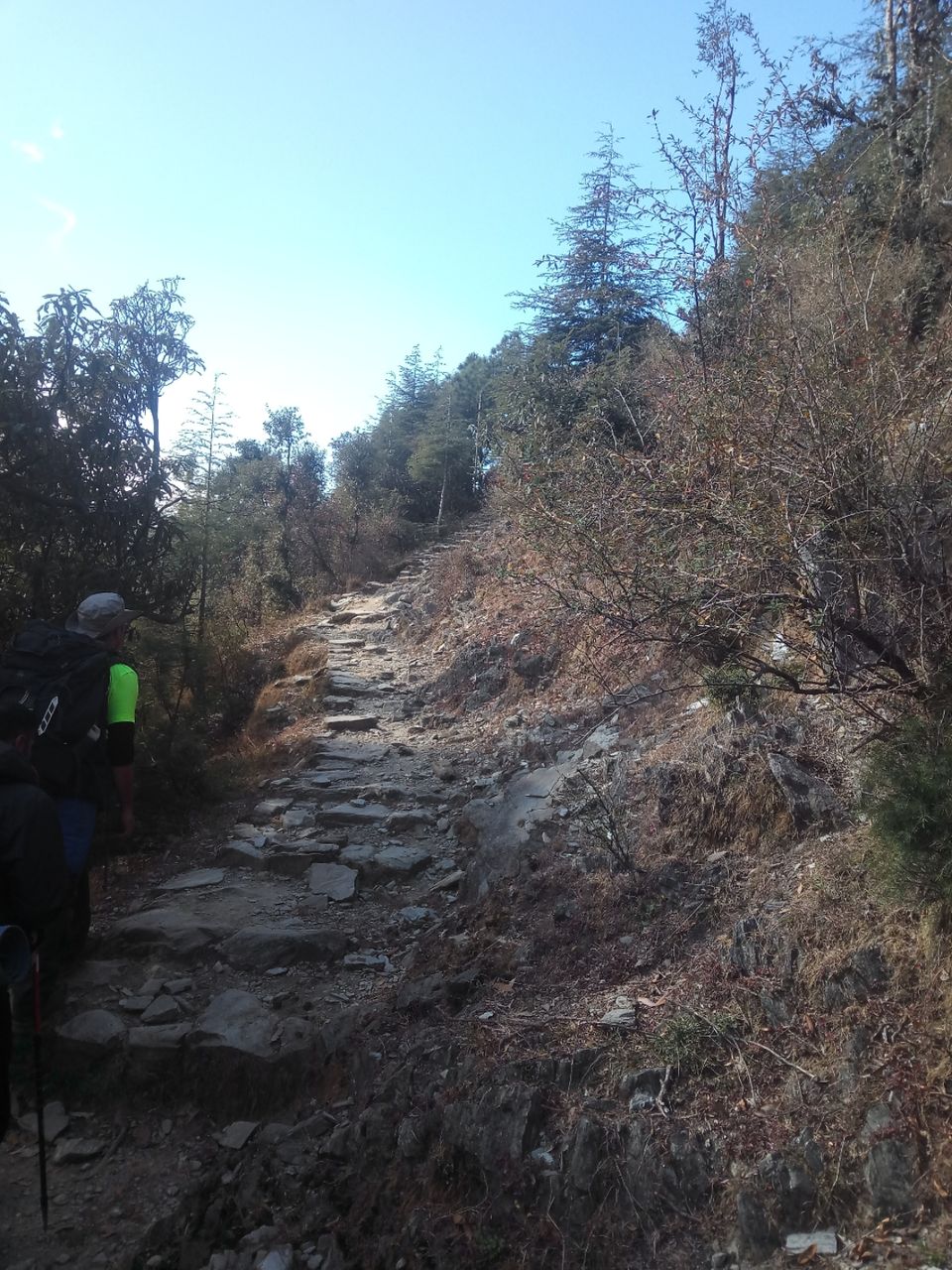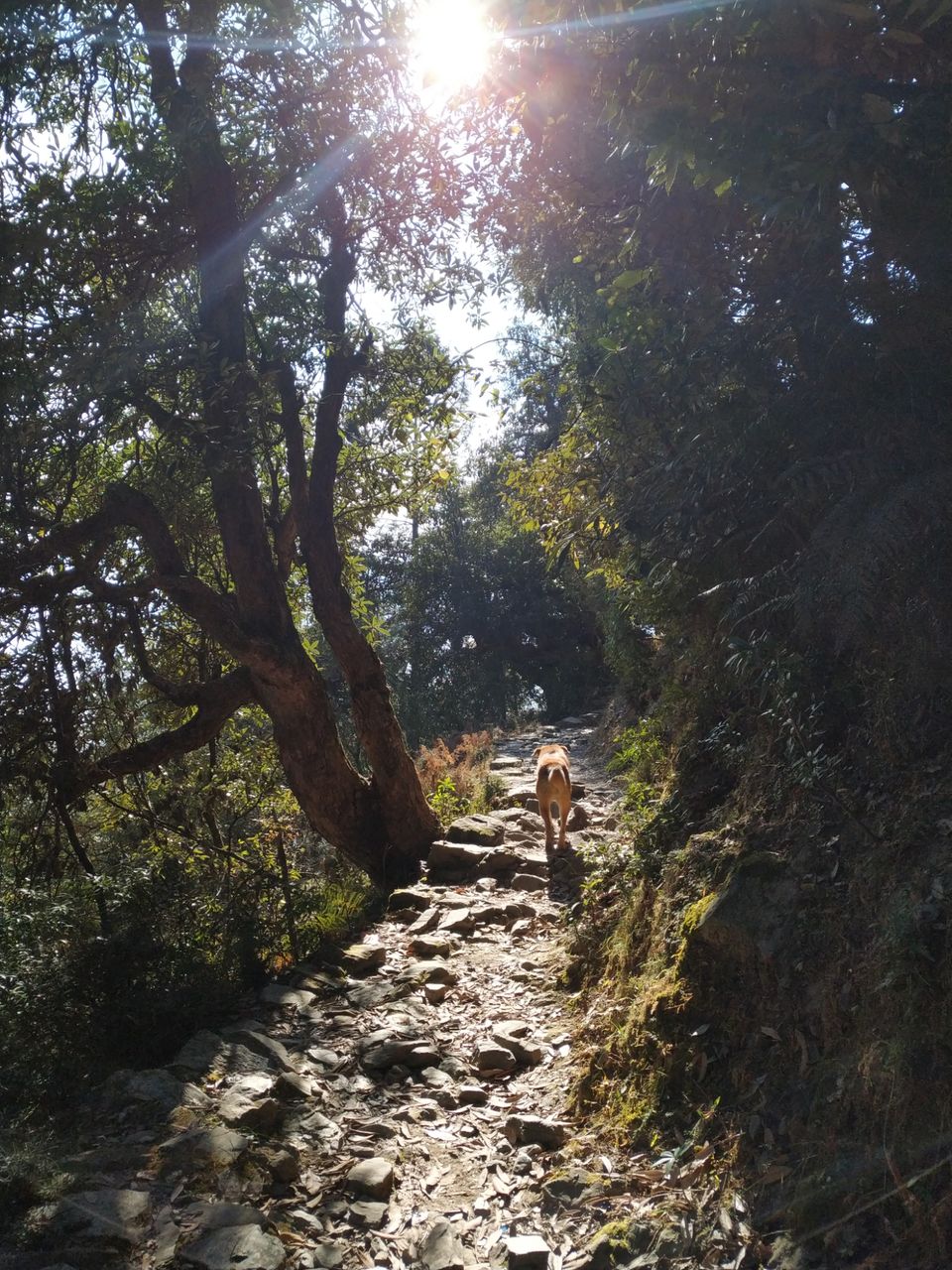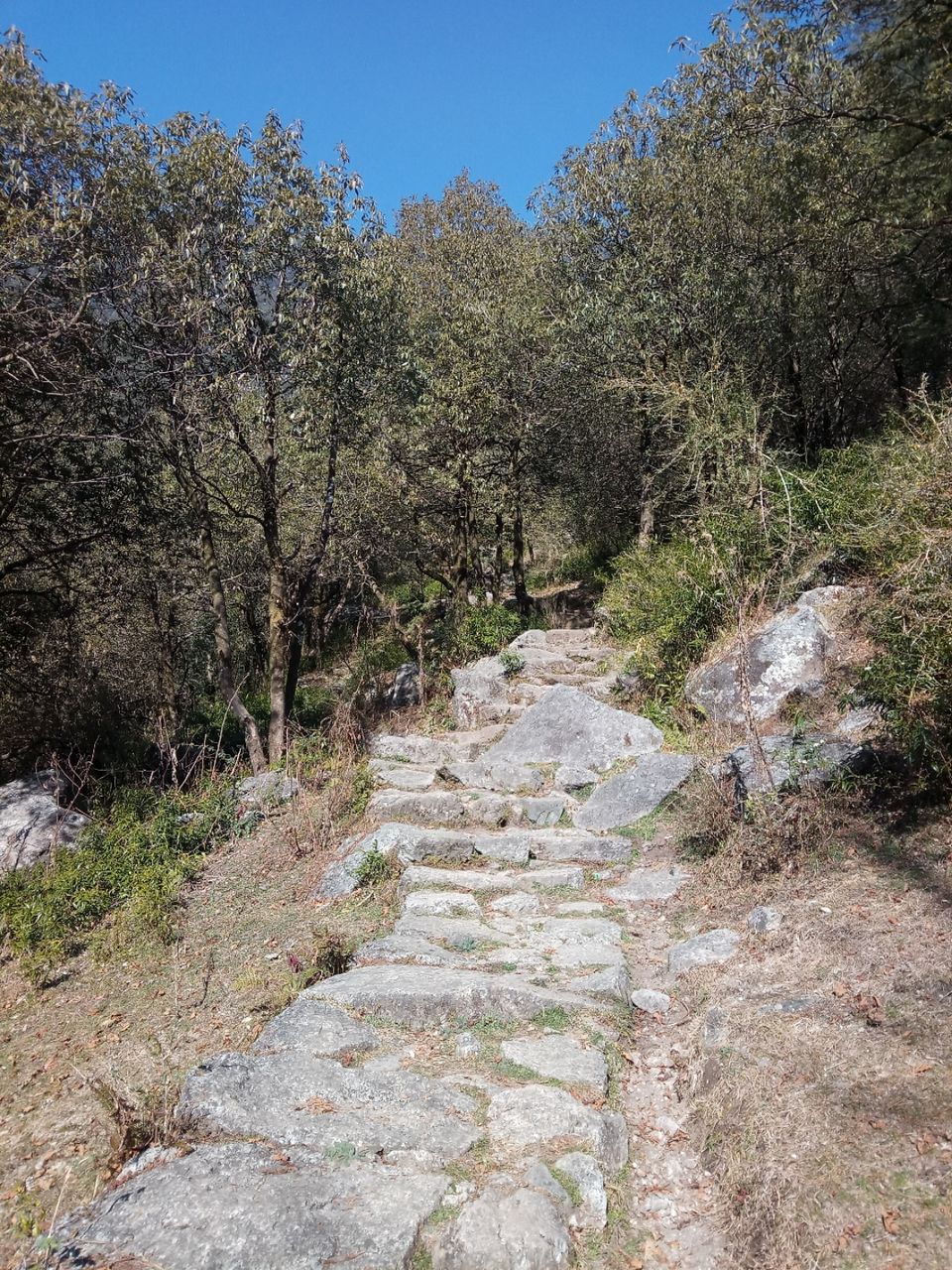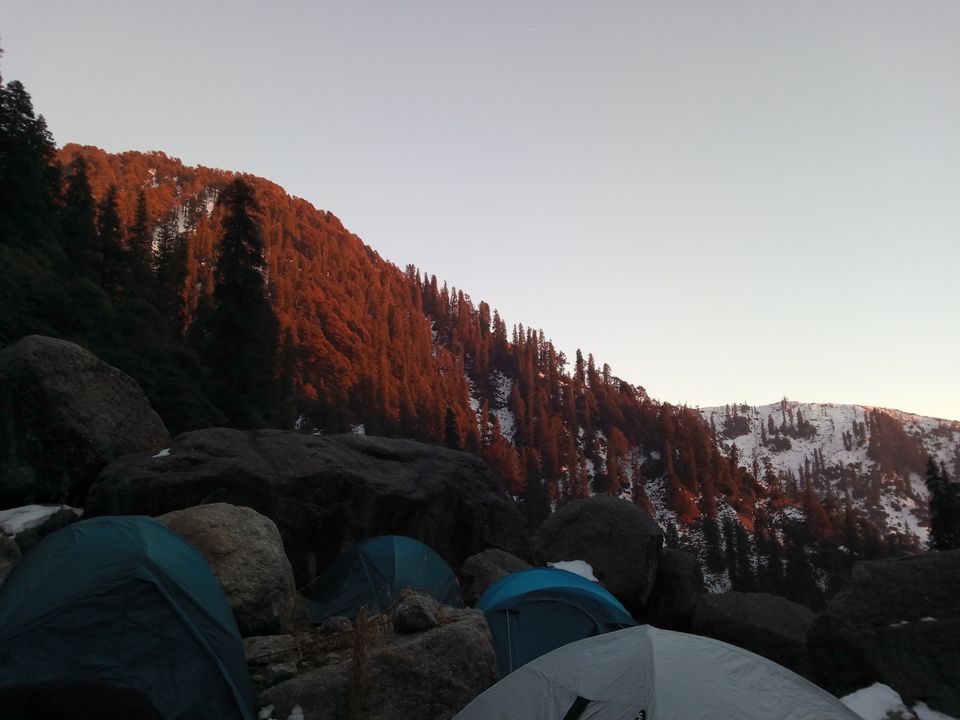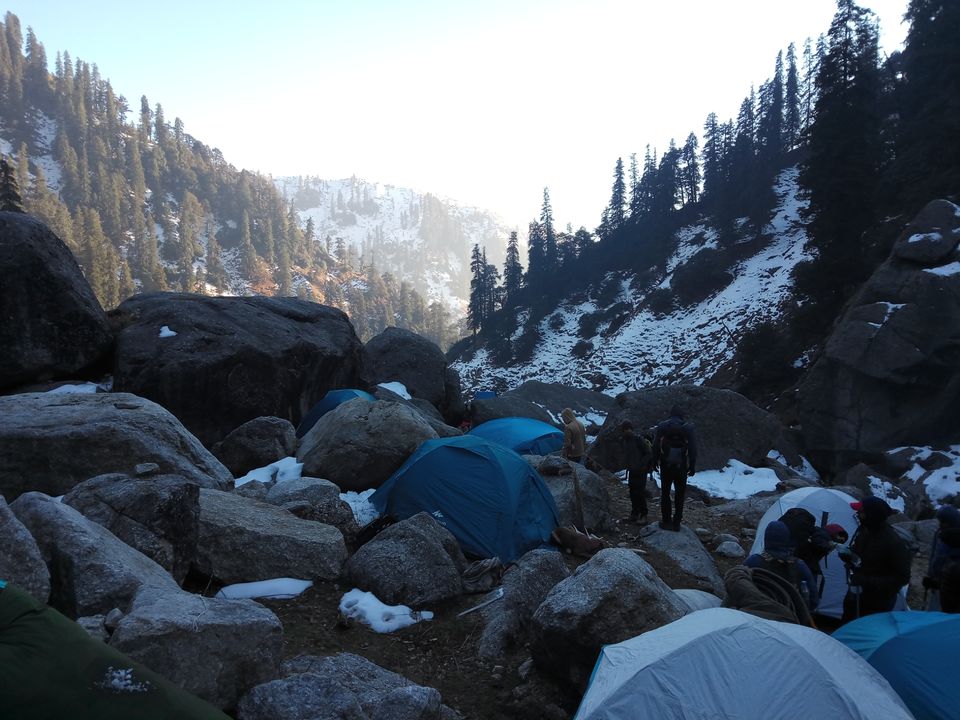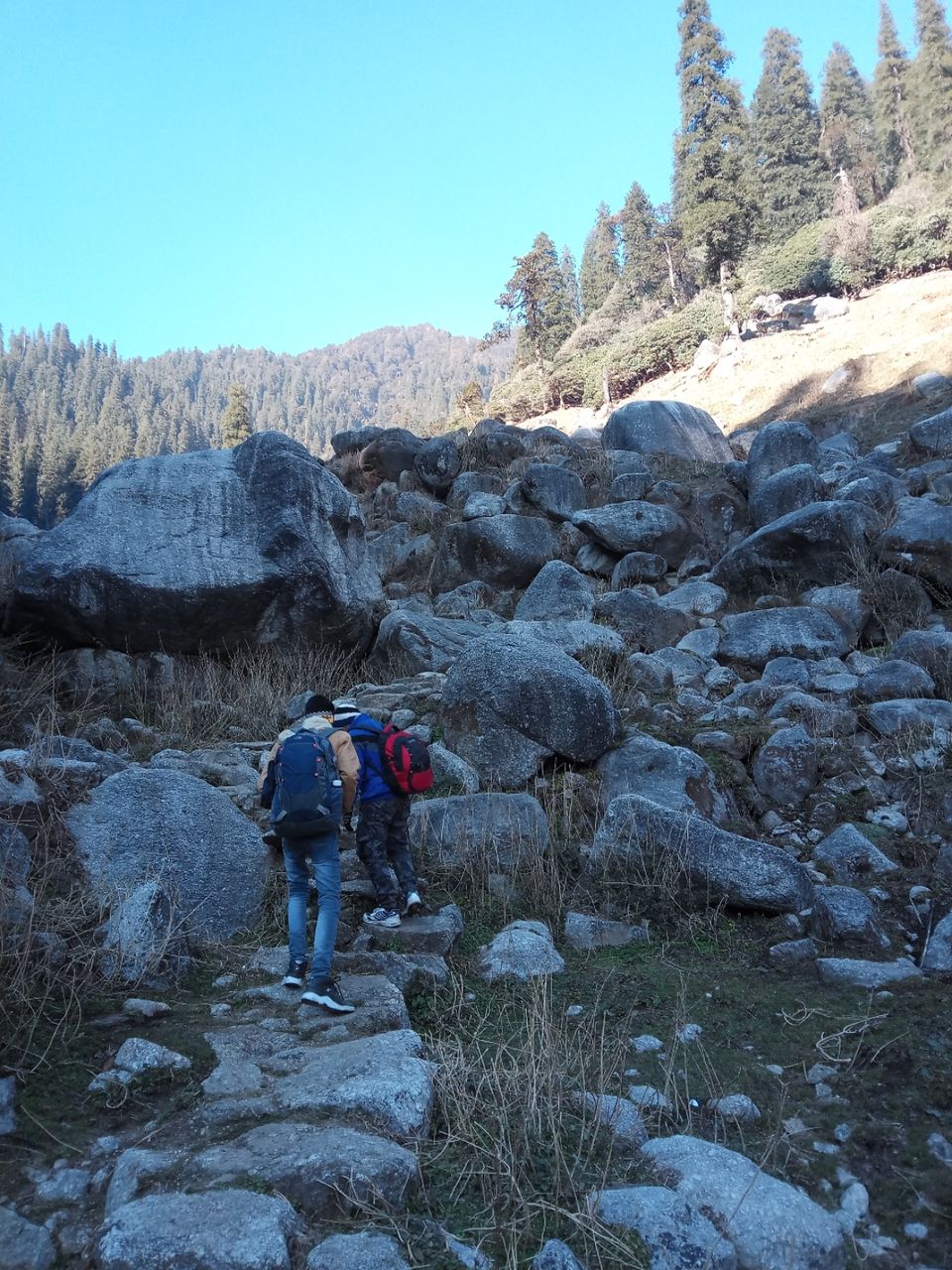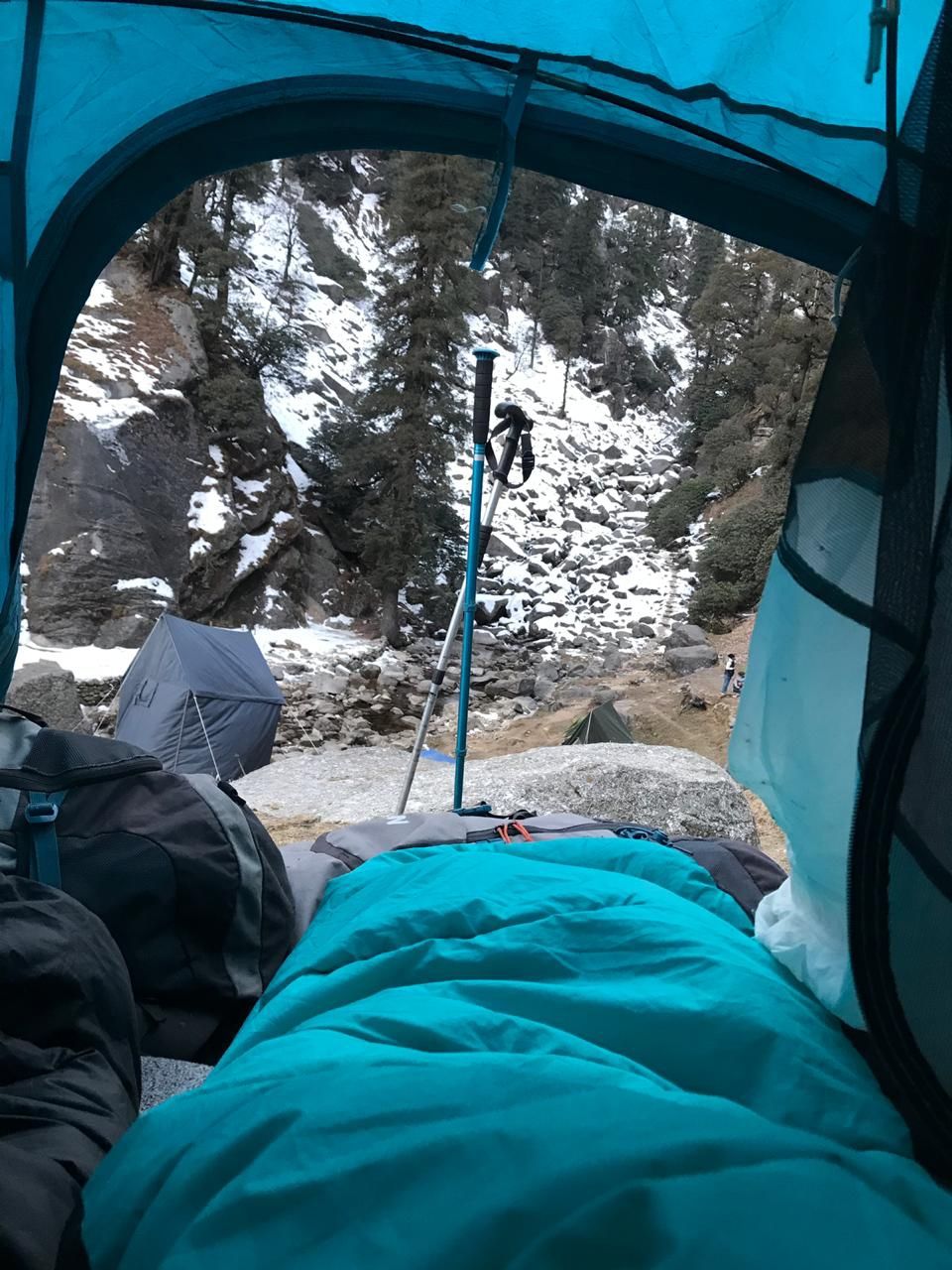 RIOTI CAMPSITE-KARERI LAKE
The Temperature at night reached to the minimum of -8°C and so the next morning was also very chilly.So we had chai and breakfast and today we had to reach the lake and come back to the campsite by evening.The distance from the campsite to the Kareri Lake is 4.5 kms.So it takes roughly 3 hours to reach the lake.This part of the trail is not much steep but it is difficult to walk on the snow and it puts yoy though challenging situations at some points.Finally we reached the lake and cried a scream of accomplishment.It was so mesmerizing and we could see the Minkiani pass from the frozen Kareri Lake.After an hour or 2,we started heading back to the campsite.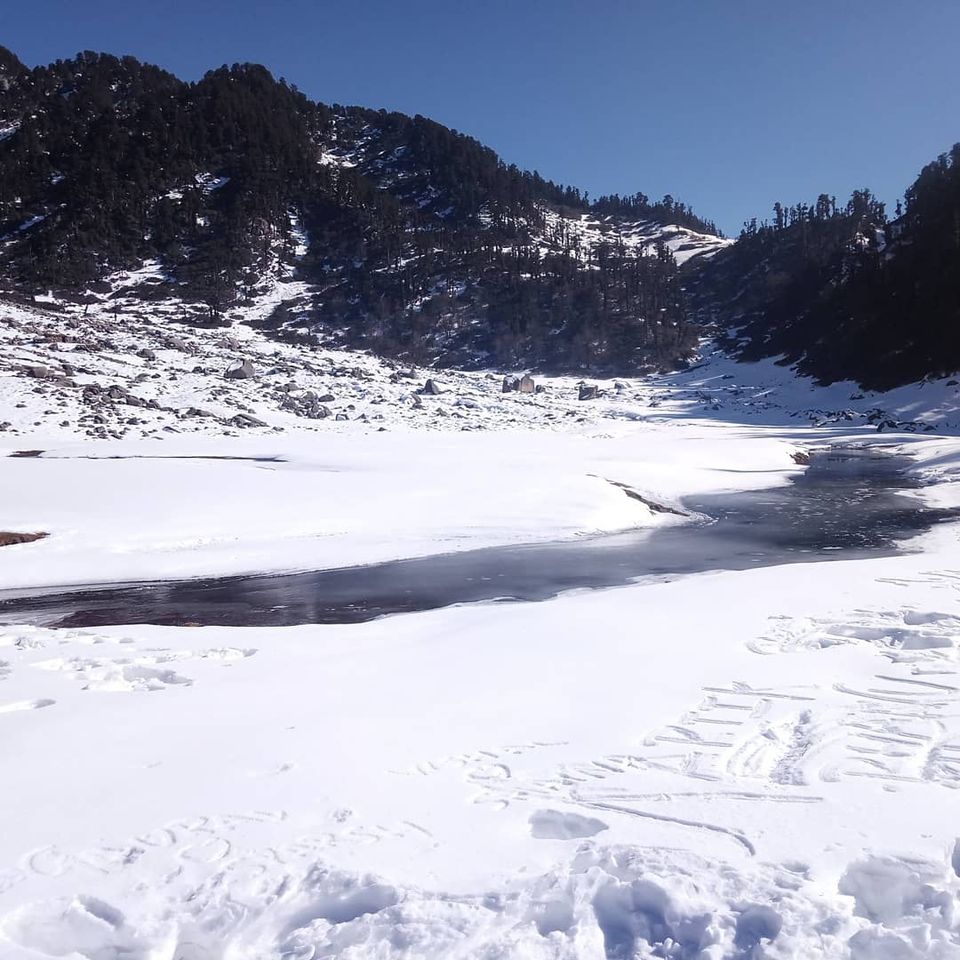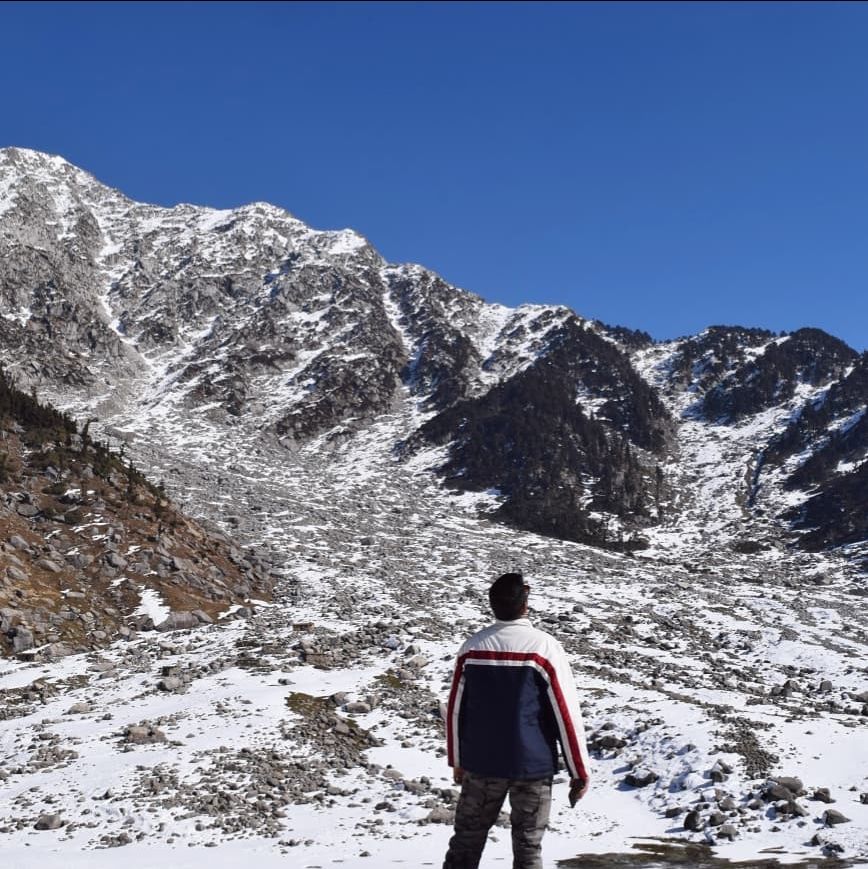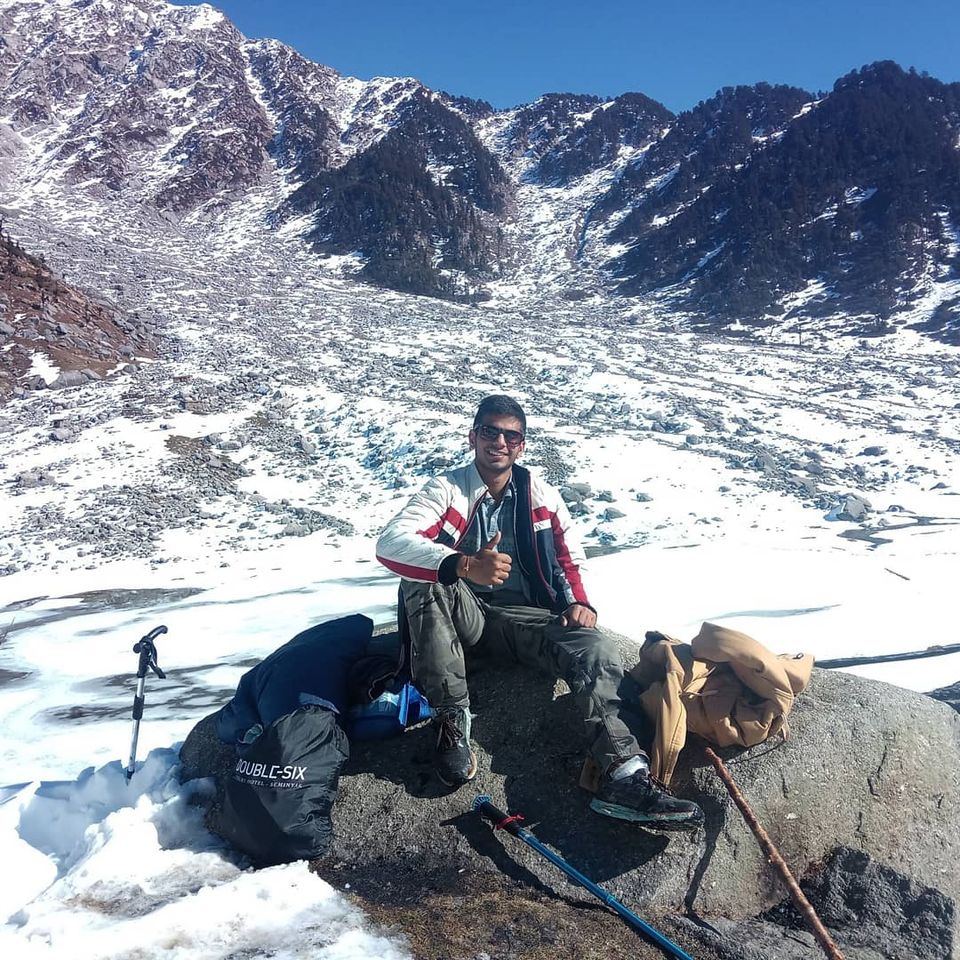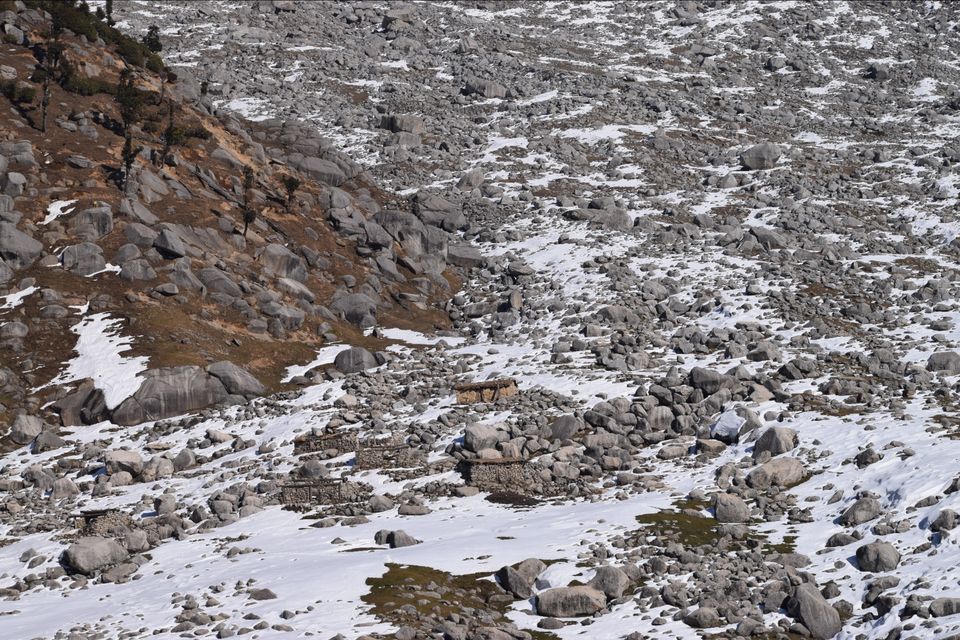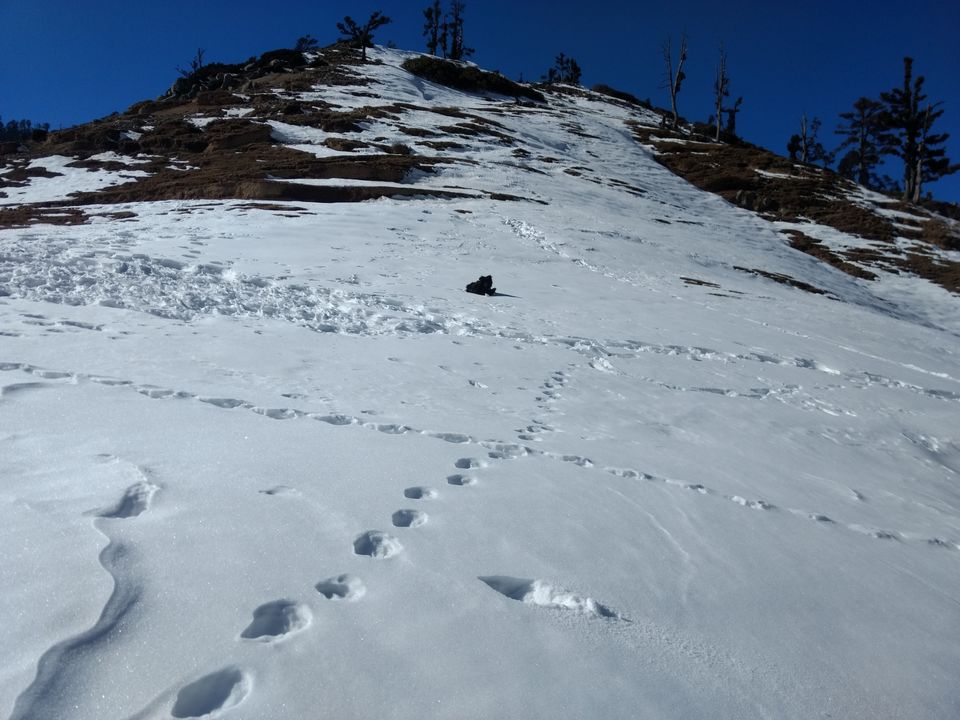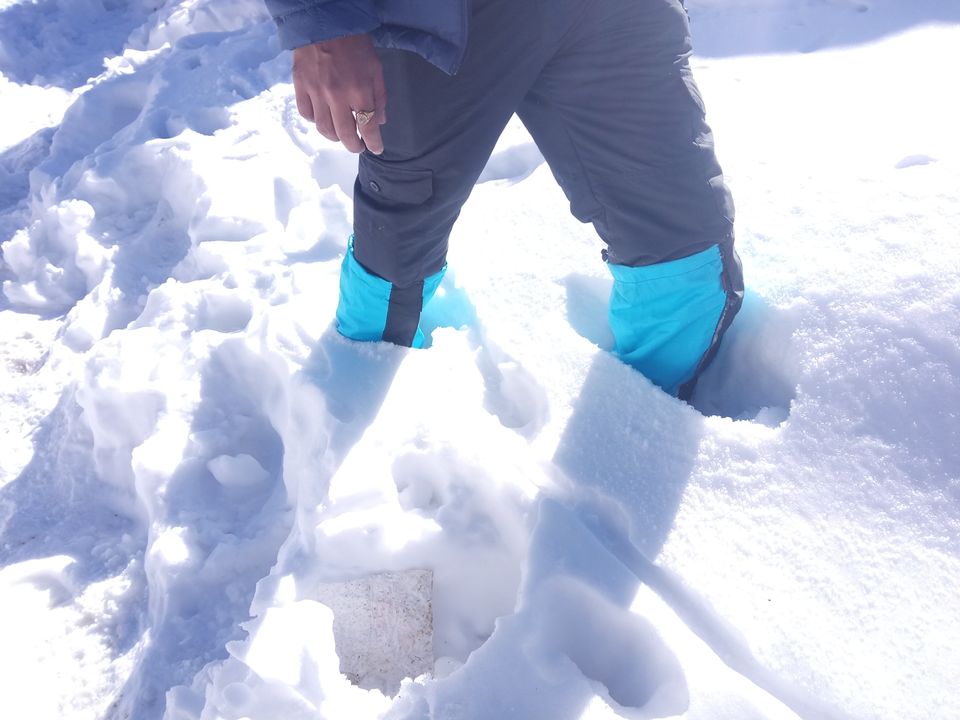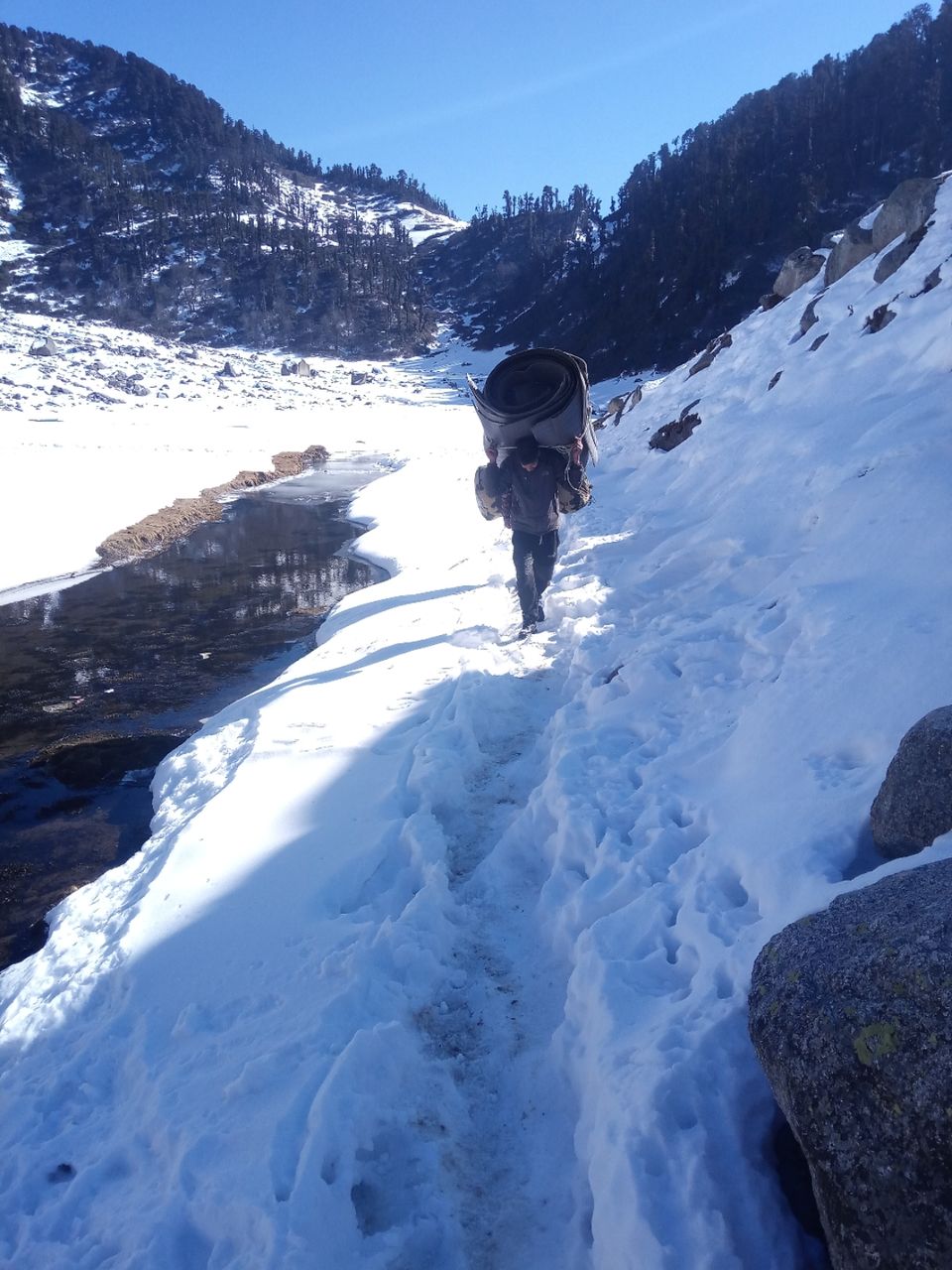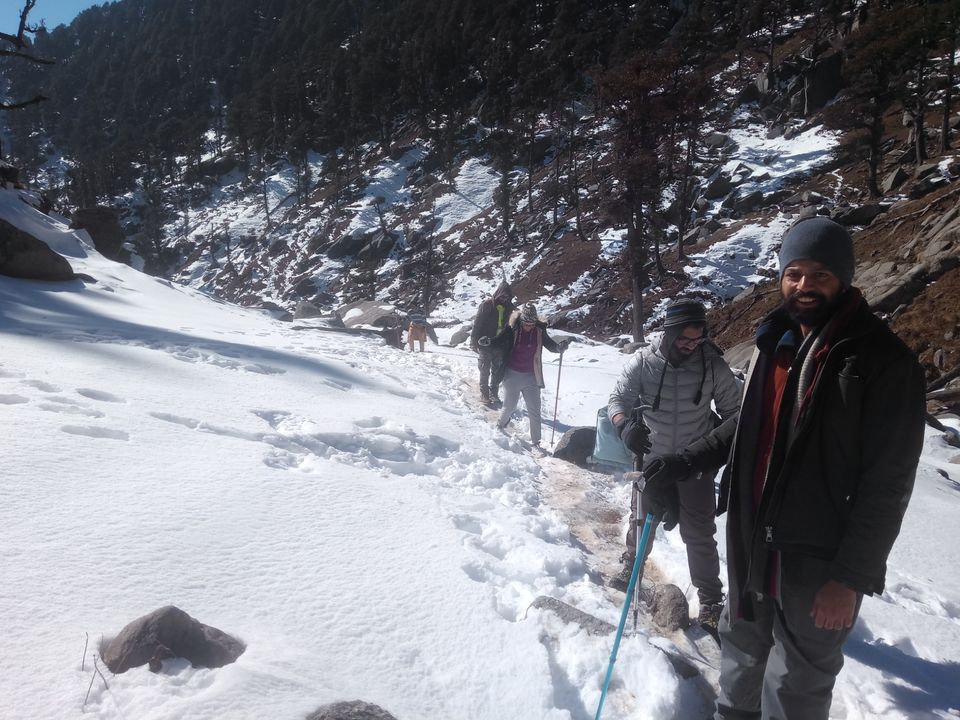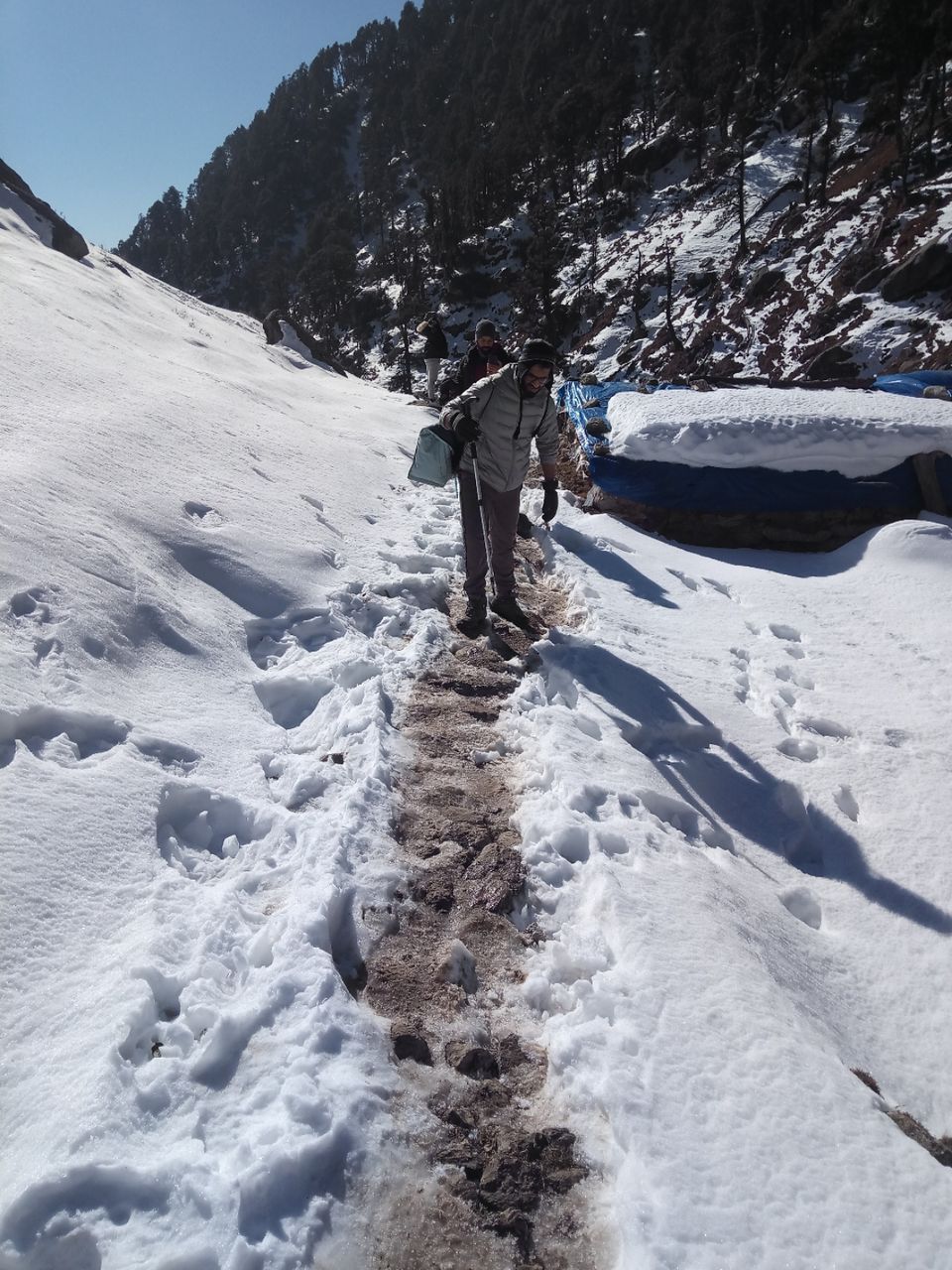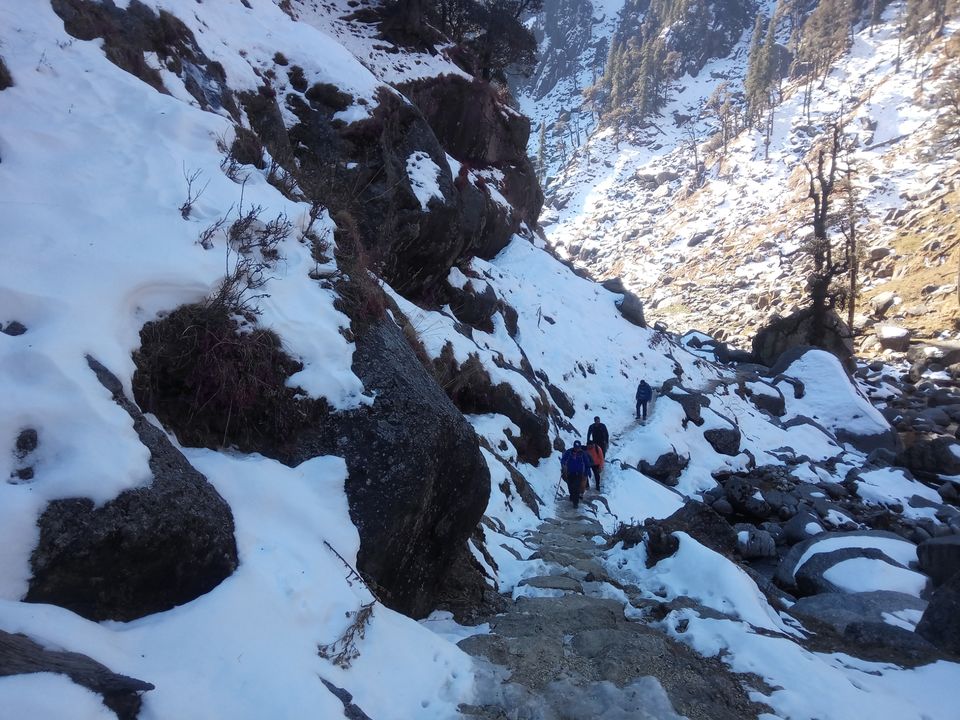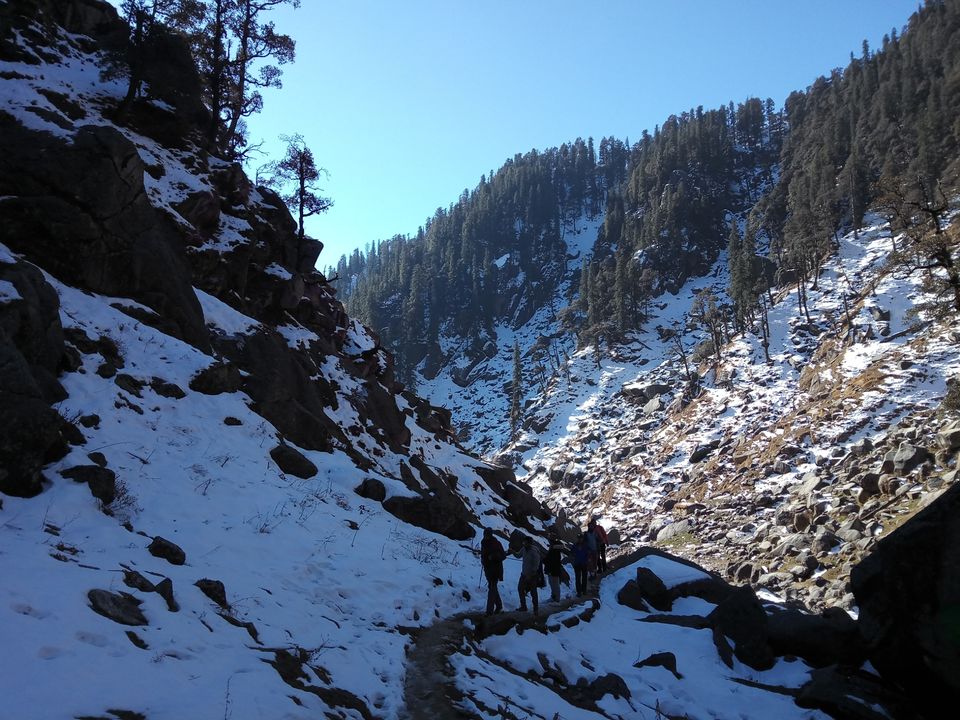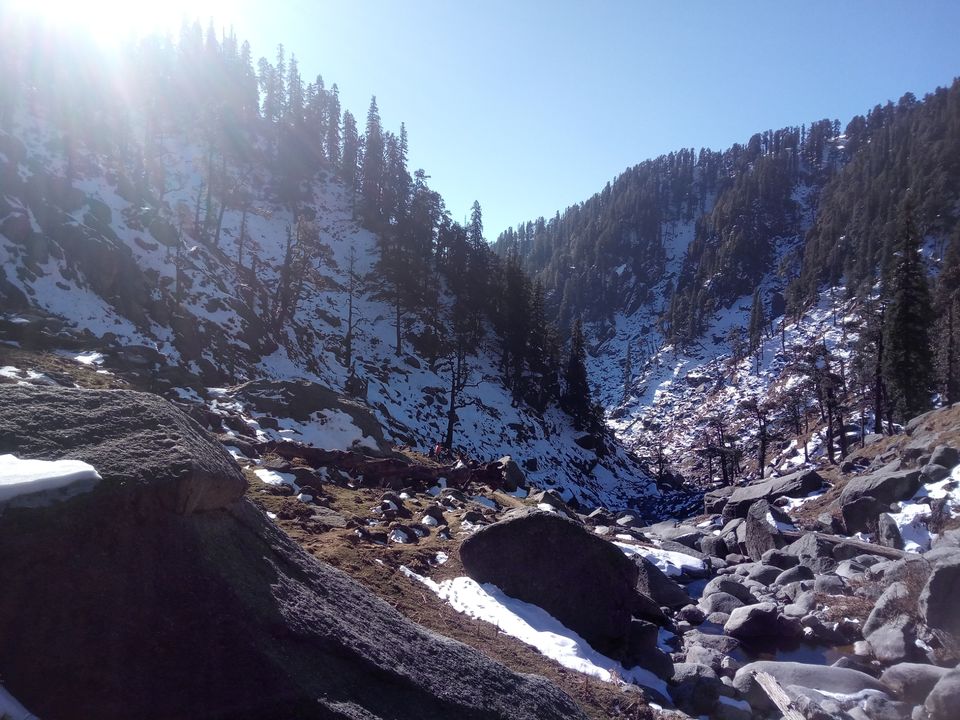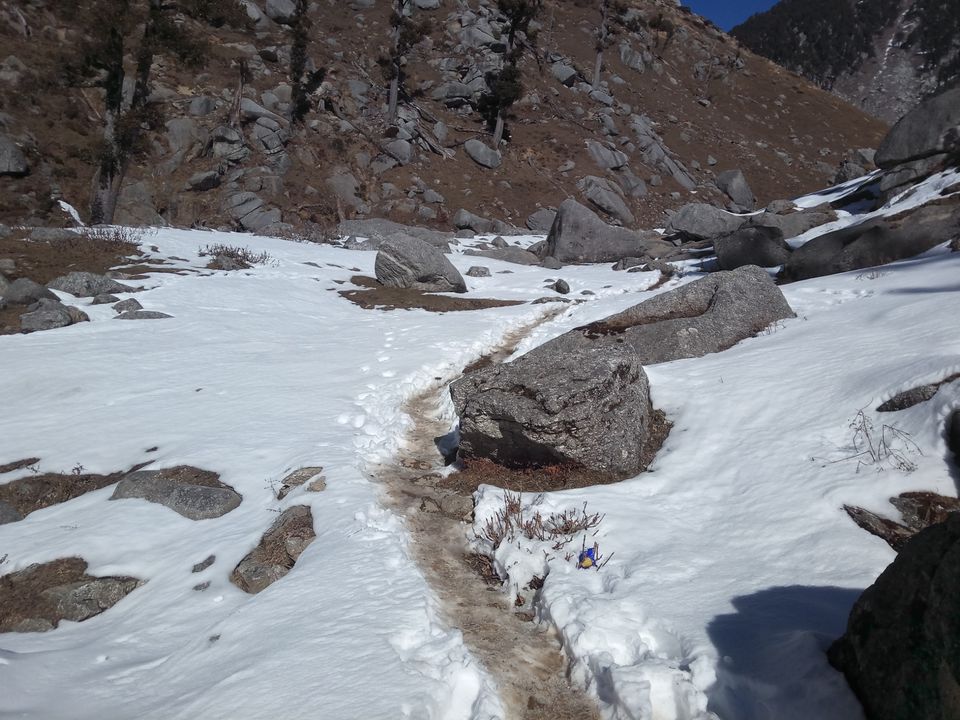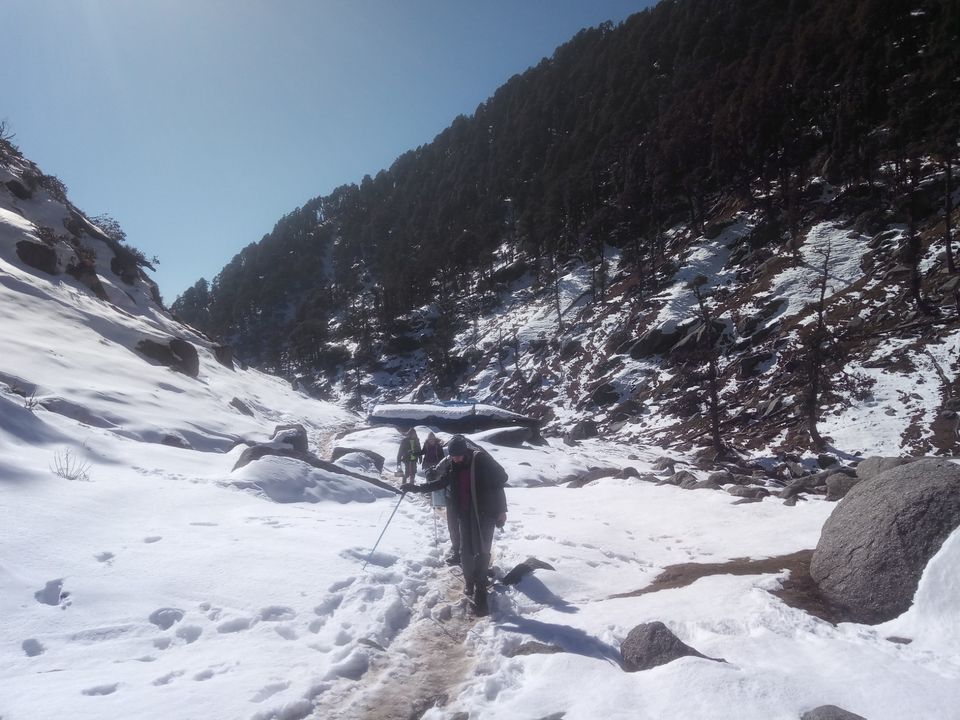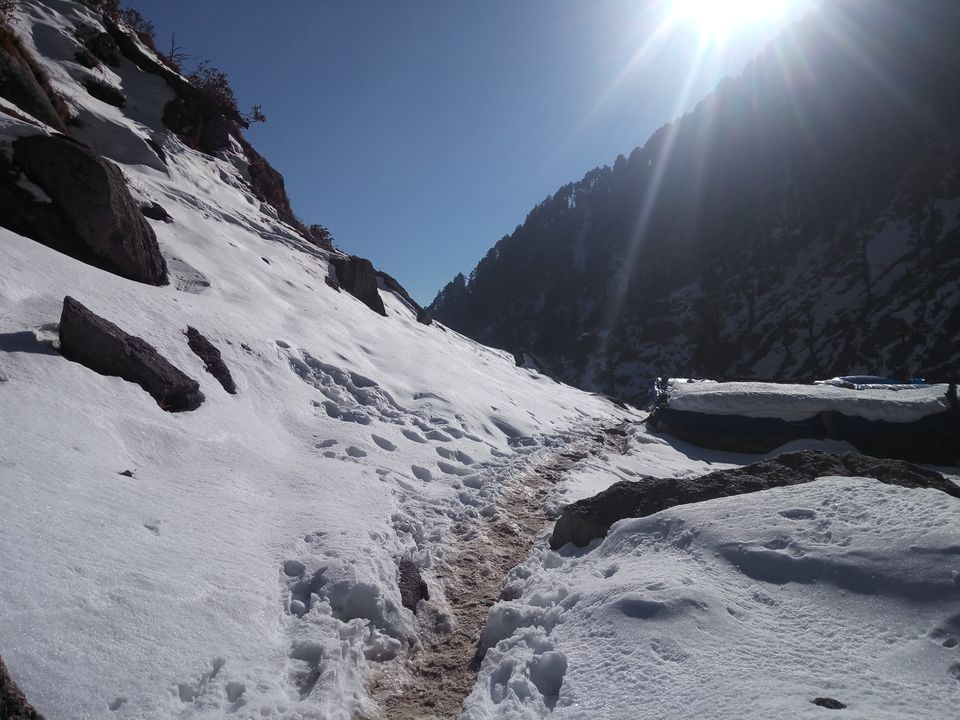 RIOTI CAMPSITE-DHARAMSHALA
Again the next day began with chai and breakfast.So after packing all the stuff and the tents,we headed back to the kareri village which was at a distance of 8.5 kms from the campsite.So it nearly rook us 3 hours to reach back to the village.From there we again took a cab to Dharamshala.