I had seen a Jain temple in Bangalore and it was beautiful. The single most memory of that trip is not the art and architecture of the temple but the people.
So when I heard about Gouri Baari near Maniktala, in my own city, I really wanted to pay a visit. There is something about white structures. It calms you
Yesterday, after lunch around 2:30 PM we left home, boarded a bus to Shyam Bazaar. It took us a little over an hour due to the traffic (INR 14/-). It did not bother me much. The lady who sat beside me was going to Girish Manch to watch her grand daughter's performance. We chatted the whole way.
From Shyam Bazaar we took another bus 201 (Any bus that goes to Gouri Baari) which is just two three stops away (INR 7/-). From the bus stop, we crossed the road, walked for five minutes and these stories were captured on the walls.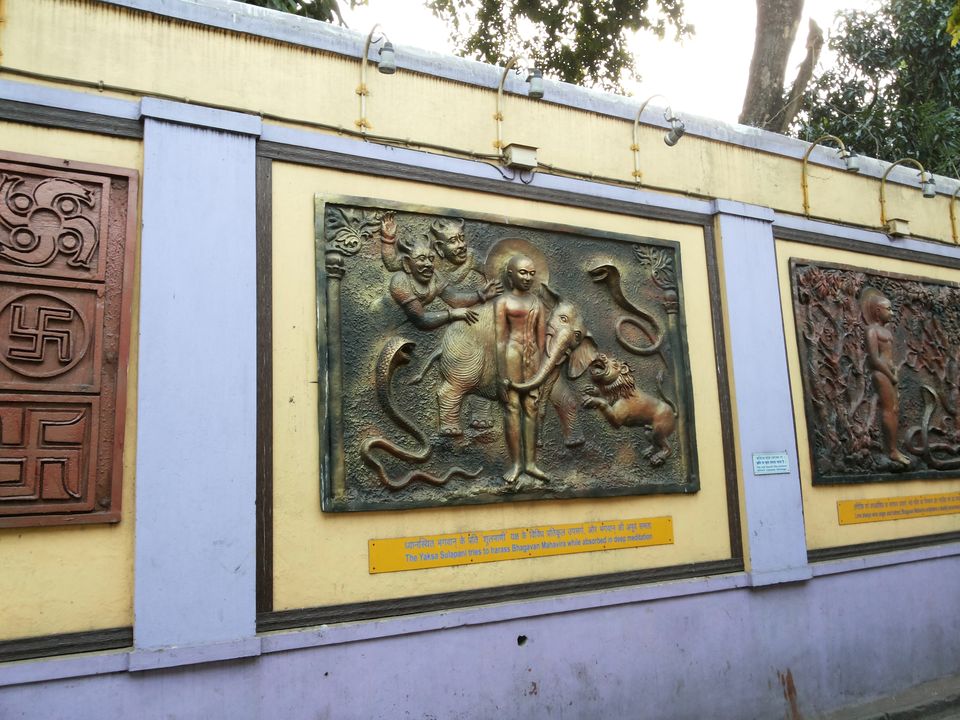 Another important landmark: Khanna Cinema
Fees and Timings:
We reached around 4:15 PM and it was open. There is no entrance fees.
The minute I got in, I had the same feeling that I had when I visited Jain temple in Bangalore almost one and a half years back.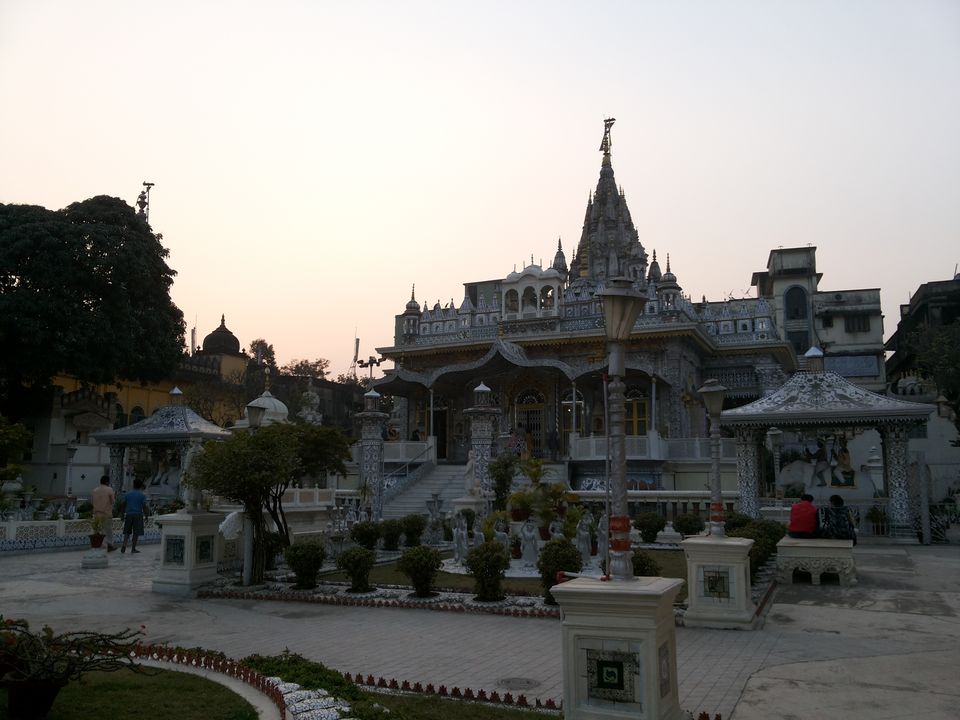 We are not Jains and we are not a regular here. We had no idea about the temple timings and if at all we will be allowed to enter the main temple. Just as we were near the main door of the main temple, one lady greeted us with a smile – "Aiyea, Andar Bahut Sundar Hain" Do come in, it is beautiful inside.
The Deity inside is Shitalnathji Bhagwan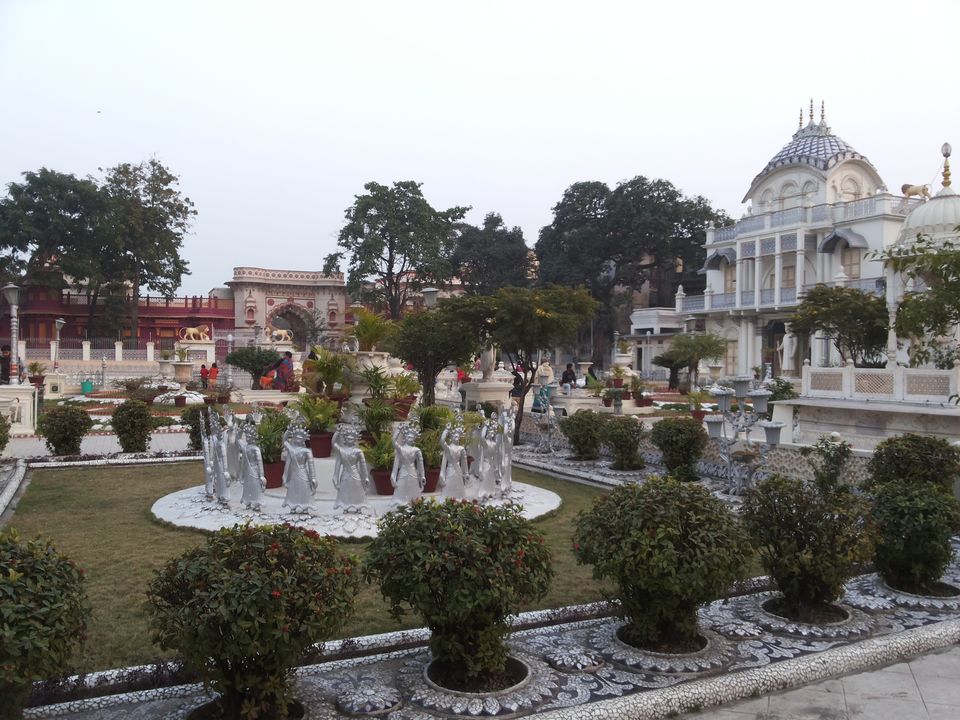 She was so right. It had intricate work with high quality mirrors and glasses – so colorful and bright. Photography is not allowed.
Just outside the temple, there is a marble statue of Rai Badridas Bahadoor Mookim, the creator of this temple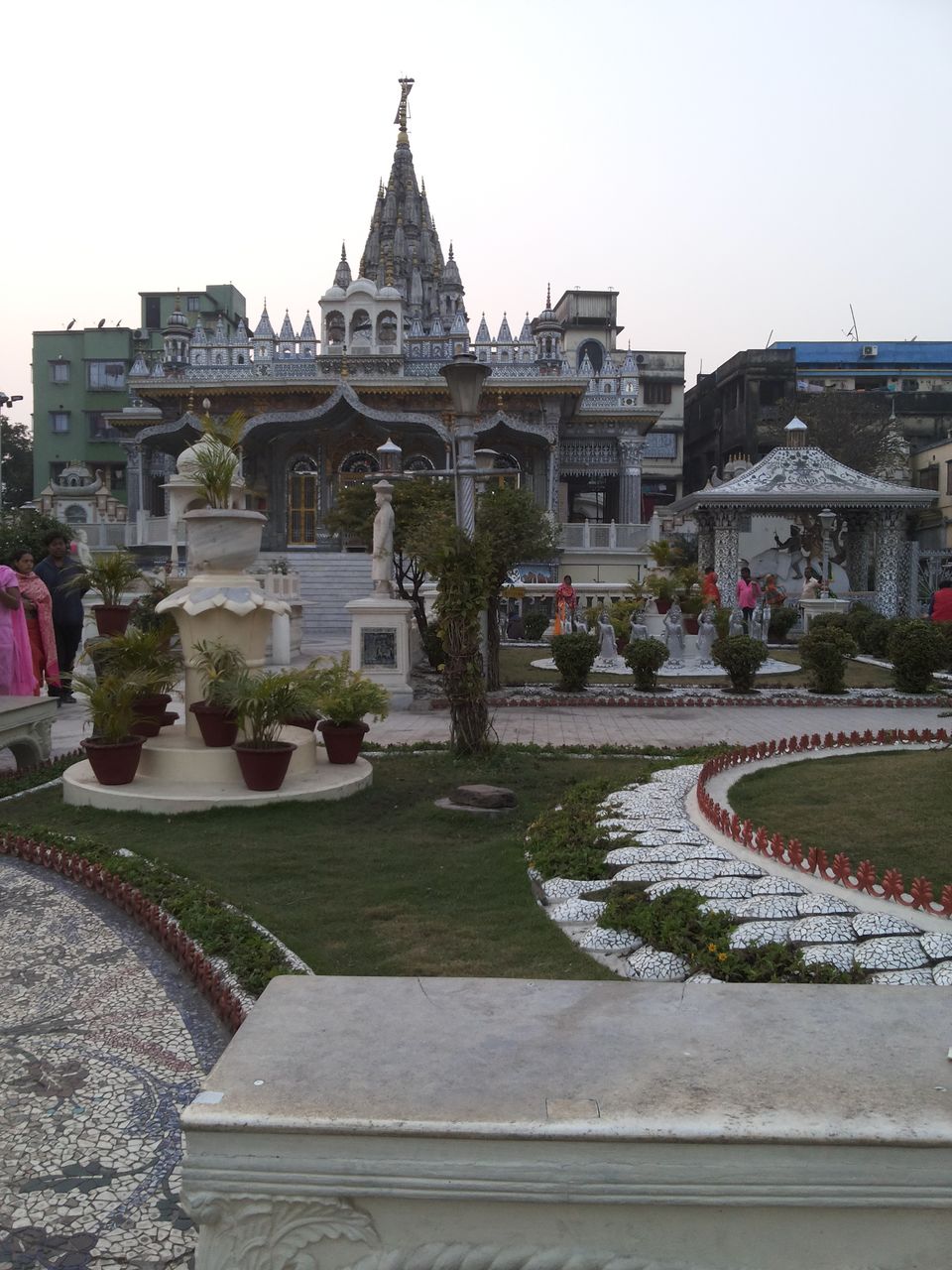 There is a beautiful water body at the far end of the temple. There is a room that has jute bags and books however it was closed.
As we sat there, we spoke to a lady who often visits this place. She suggested that we should also see the other temple nearby that has God's feet. We had no clue this place existed.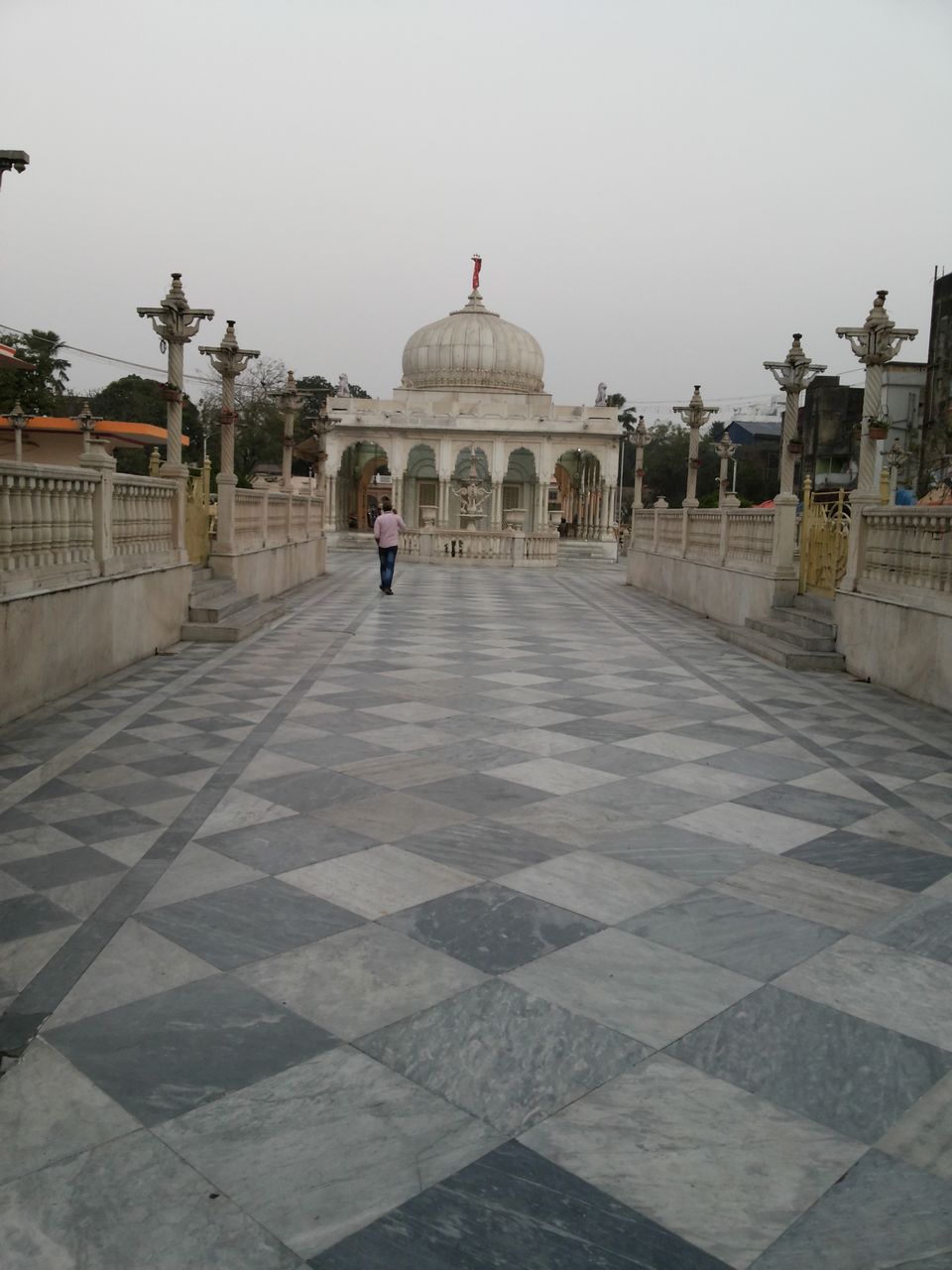 We would miss this, if she had not told us about it.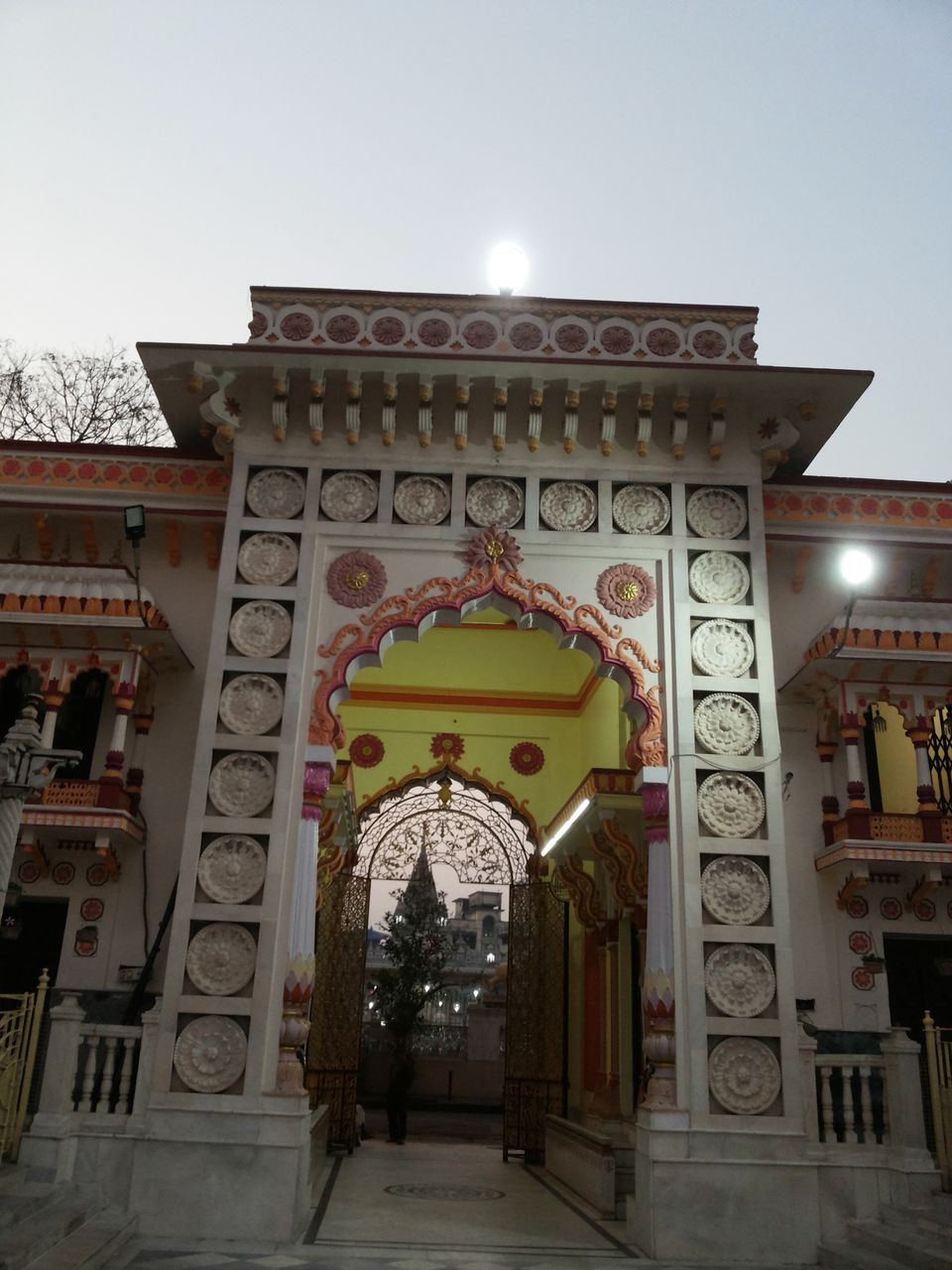 I wanted to see how the main temple looked when this place lights up. Here it is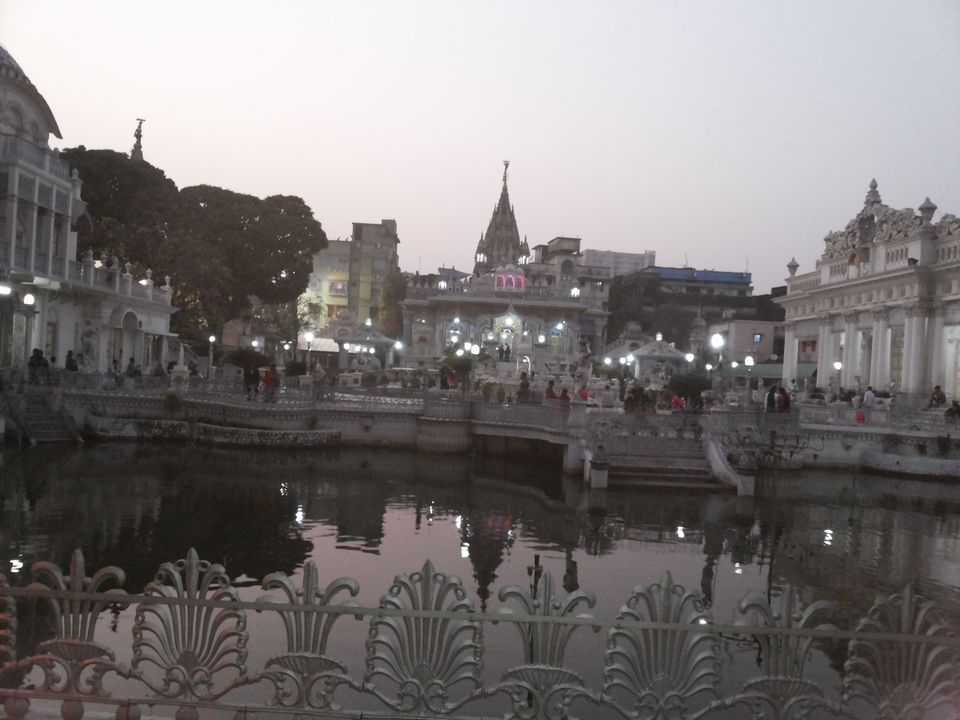 When I saw the Jain temple in Bangalore, I thought my mother had missed seeing that because I had been there with friends. As I could show her this place, which she immensely enjoyed – it was truly a rewarding experience.
As I left the main temple, I clicked this one last shot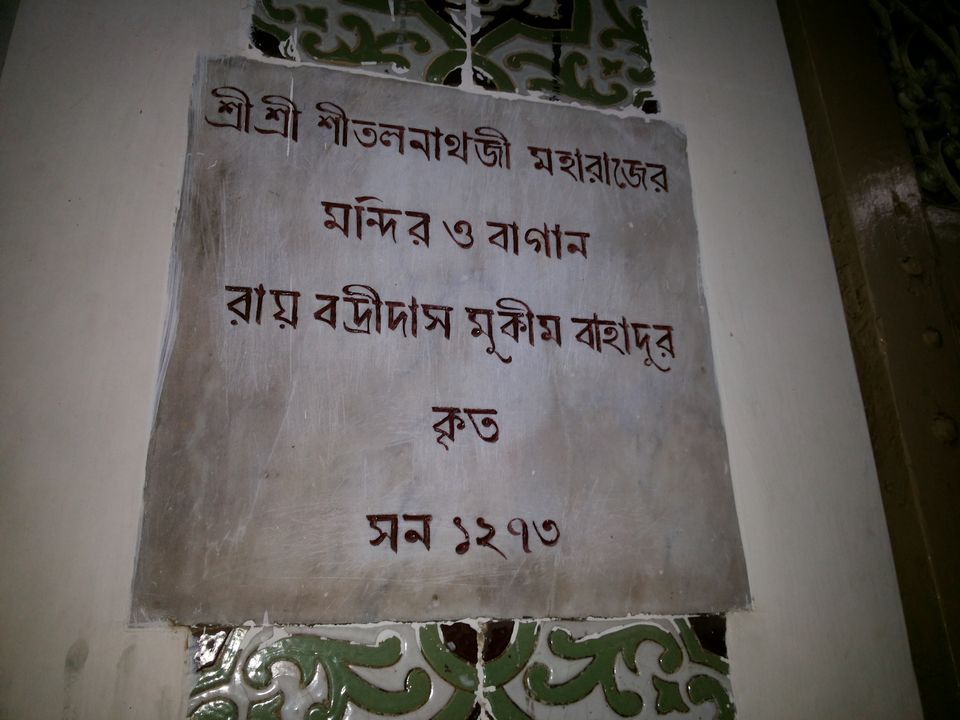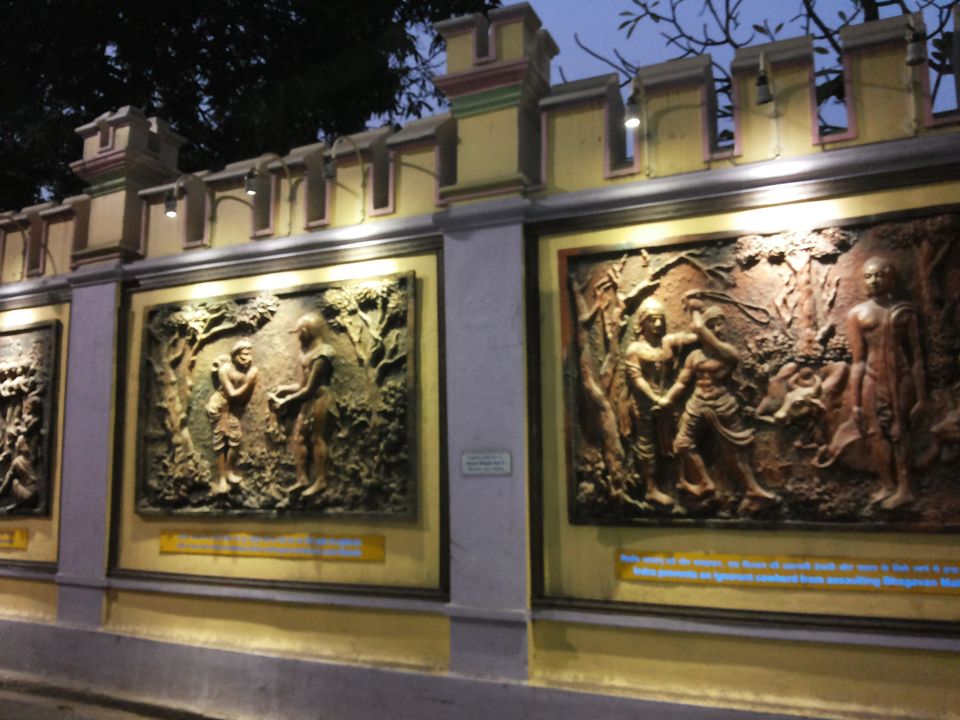 We walked back to Gouri Baari bus stop, boarded a bus to Shyam Bazaar (INR 7/-), then a bus to our residential area (INR 12/-)
The lady who sat with us on the Marble bench told us that there is a fair for a few days some where in December. We will be back for sure.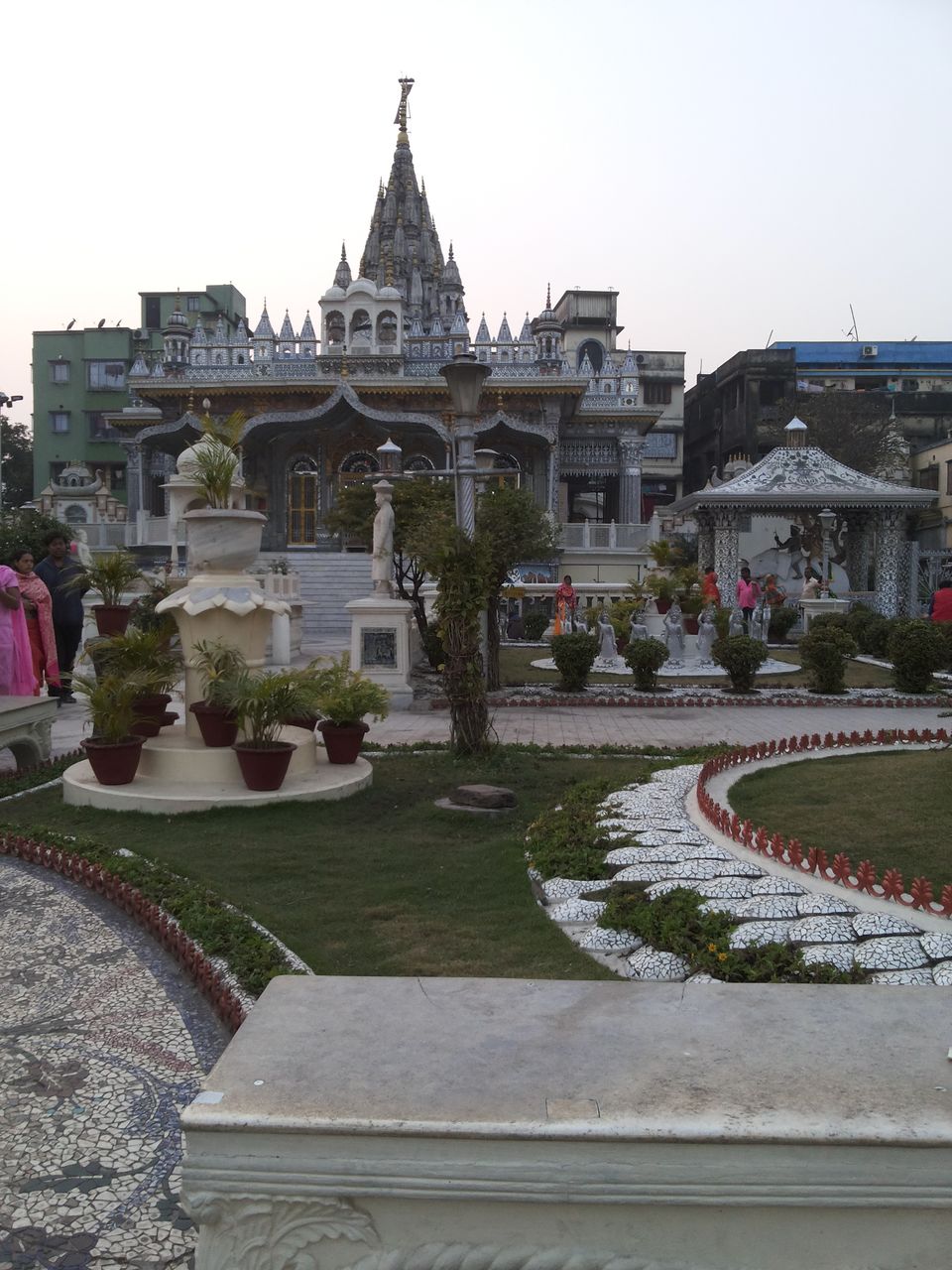 And the little trivia about this place is the lamp that burns has been continuously burning ever since the initiation of the temple since 1867.