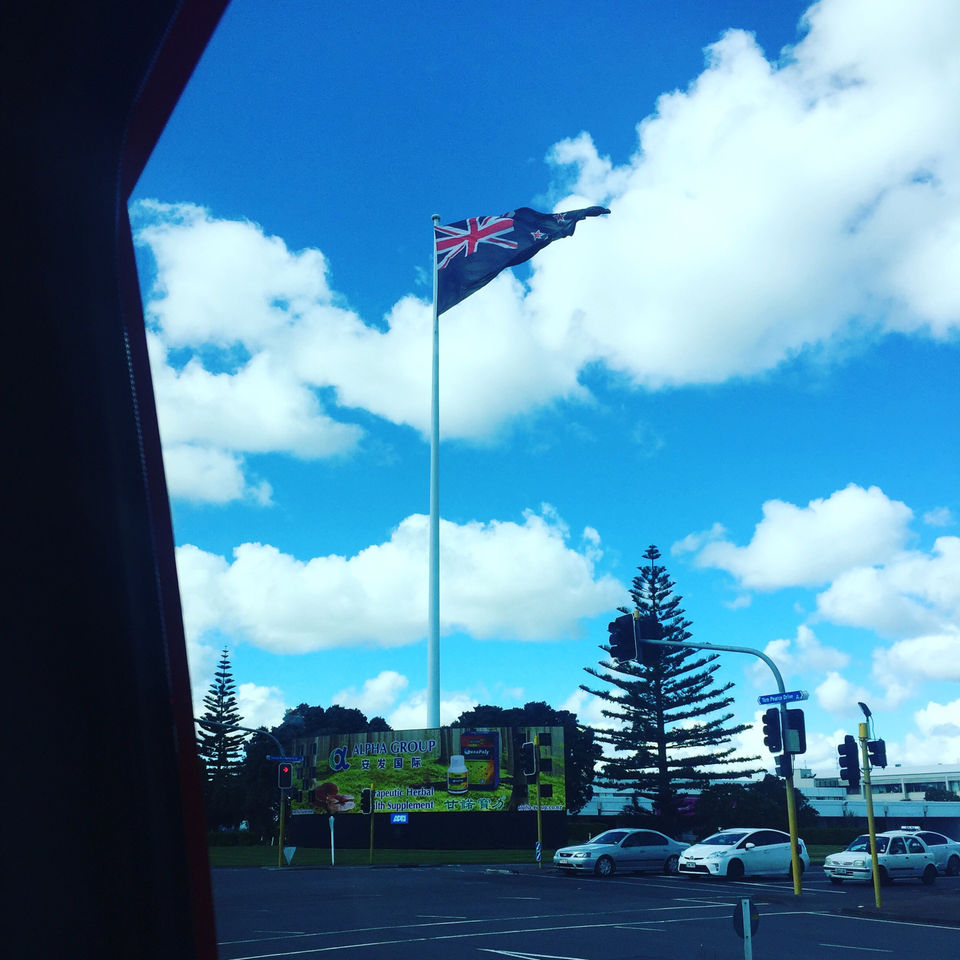 The citizens of New Zealand can't believe their luck at being born in such a beautiful country! I've never met anyone who has been to NZ and did not love the place, and what's not to like? The country has got everything and is truly majestic! A trip to NZ will always remain one of the best thing that ever happened in life. If you are planning to visit NZ, then below itinerary can be of great help.
I've tried to cover:
✔️Major cities and sightseeing
✔️ Indian restaurants for lunch and diners
✔️ Hotels (where I stayed)
✔️ Travel time and distances
Things I missed out on the trip (and quietly planning another trip only to cover the below)
✔️ See a Kiwi
✔️ Huka Falls
✔️ Skywalk at the Sky Tower
Route:
1 night @ Rotorua
1 night @ Tauranga
1 night @ Auckland
1 night @ Paihia
1 night @ Bay Of Islands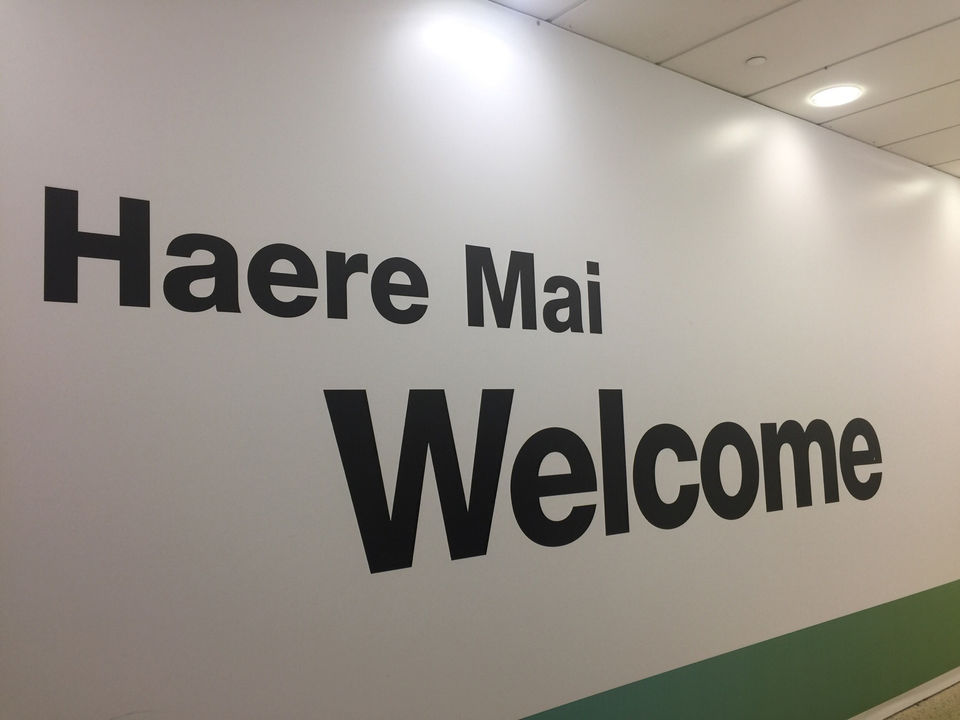 Itinerary:
Day 1:
We arrived in Auckland! Also known as the 'City of Sails', AKL is where majority of the population stays, as it's a commercial hub. A lot of Indians and Chinese call AKL their home. AKL is also home to a lot of universities and MNC's. We were welcomed by a pleasant weather and a mild traffic on the road. We stopped for lunch at an Indian restaurant called 'India Gate'. Post lunch we travelled across rich Waikato farmland and reached Waitomo caves. Our guided tour of the caves was amazing + the guide was super cute 70 year old man, who was a balloon full of knowledge. The tour begins at the upper entrance of the cave and proceeds along a low narrow passage to the Tomo, a deep limestone shaft along with a highly informative commentary about the history of the cave. Acclaimed NZ's Diva 'Dame Kiri Te Ka swa' has sung here and all visitors are given a chance to sing, and I sang a hymn. I am so glad that I showed up the courage to do so. As I sang, my voice echoed and came back to me filled with all the more power. I really recommend you to sing, if you get a chance. But the highlight of the tour is an unrivaled boat trip through the spectacular Glowworm Grotto. It felt like seeing the Universe. Photography is not allowed inside the cave, so here is a picture from Google for you guys. We then drove to Rotorua, the thermal capital of NZ ... and Viola! We went for a Polynesian Spa and Hot Pool session and all the jet-lag was instantly released from my body! Polynesian Spa is a geo thermal facility that has mineral water of Acidic an Alkaline springs that therapeutic benefits for skin. The first day was such a wonderful one! We then went to have a dinner at Lovely Indian restaurant nearby. O/N in ROT. Also had a lovely local wine which was very fine.
Notes:
Waitomo tours: Departs every 1/2 hour from 9am to 5pm
(AKL-Waitomo: 188kms / 2 1/2 hours)
(Waitomo - ROT: 138km / 2hours)
Hotel : Holiday Inn Rotorua (4*)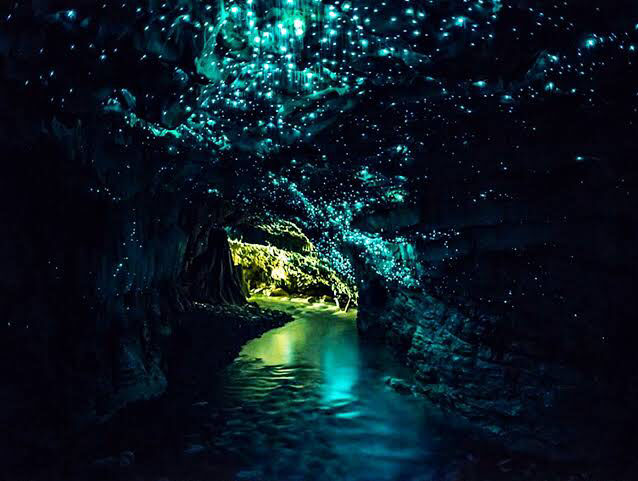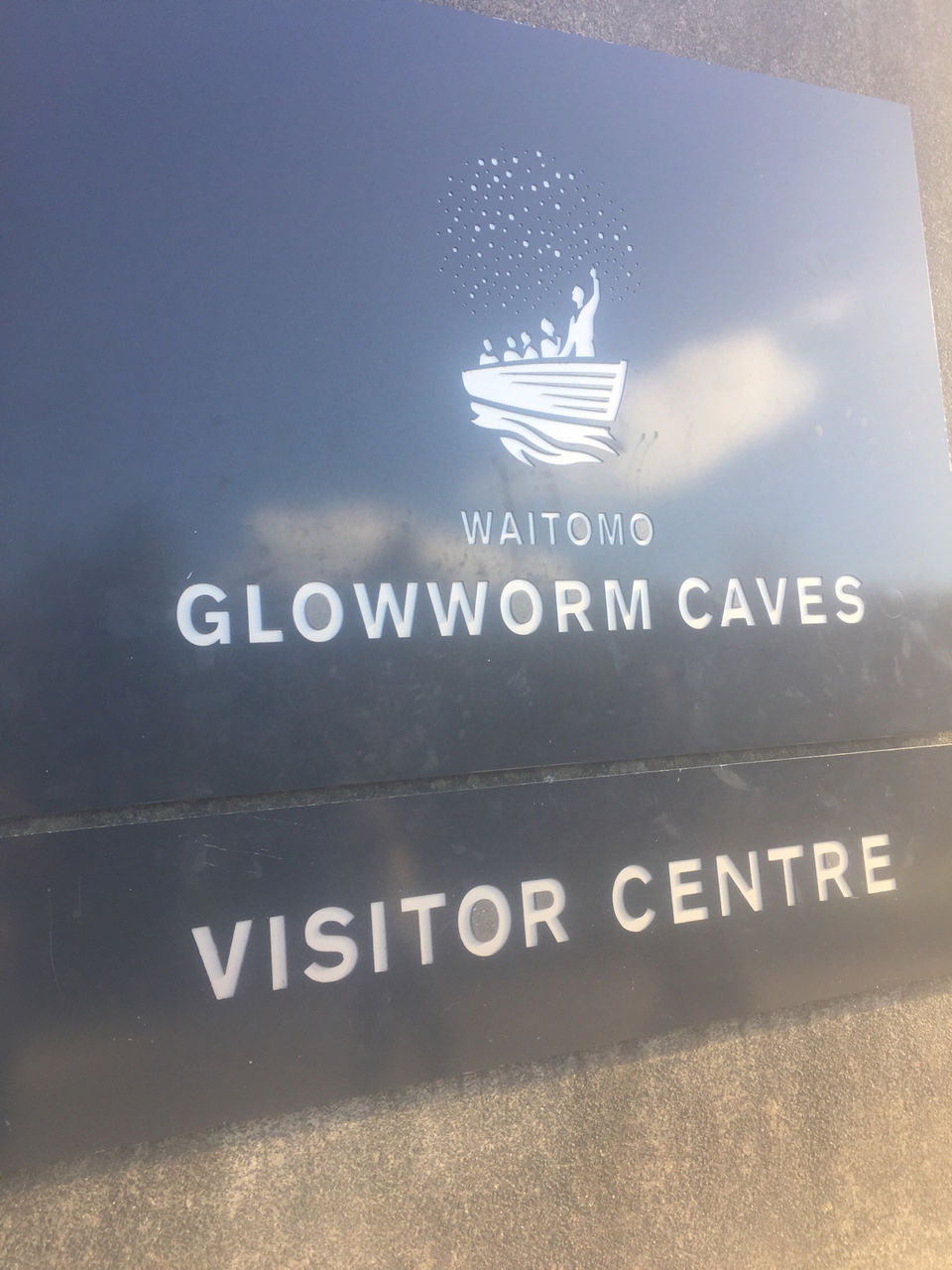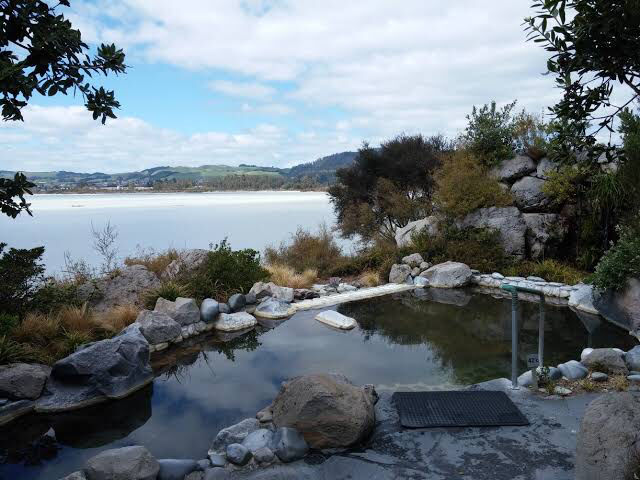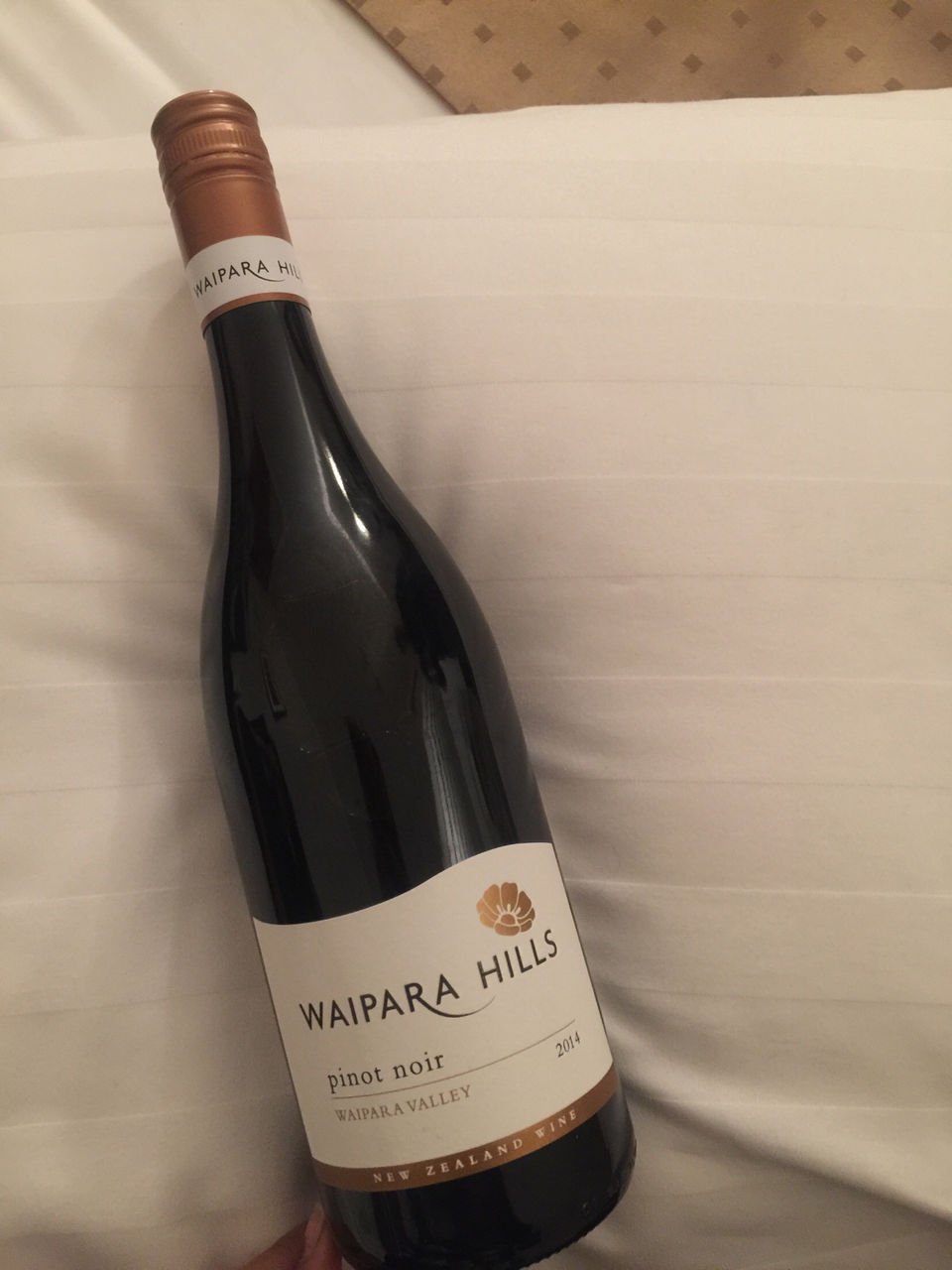 Day 2:
This day was filled with activities. To start with, we went for OGO Zorbing activity, it's one of the best and fun filled thing I've ever done in my life. It's one of the most sought after activity in the whole of NZ! (You can watch the videos on YouTube to get the feel of it) One has to get inside a huge orb made of transparent plastic that goes rolling down the hill. You can avail 2 rides per entry and we get an option of getting either into an orb filled with water or a dry one. We surely did both the rides in the wet one and oh boy, it was outstanding! We later then went for an Agrodome farm show which is a popular show that offers a unique farm experience and fun family activities. After this, we visited Whakarewarewa thermal village which is the 'Living Maori Village'. We interacted with few locals who also performed for us their traditional 'Haka' dance. We also saw thermal springs and learnt about the history of the village, that can erupt any time. Left from there and headed to the Rangmahal Indian Restaurant for lunch. Post lunch we departed for Tauranga. On arrival, we left for a very exclusive footprints tour. The host of the tour was a local and experienced person who took us through the wilderness and told us about the history of Tauranga. We got a chance to see the glow worms here, but we asked not to talk loudly or click pictures as that would disturb their natural habitat. We had a lovely Indian dinner arranged by them.
Notes:
(ROT - Tauranga: 60kms / 1 hour drive)
Hotel: Trinity Wharf Tauranga (4*)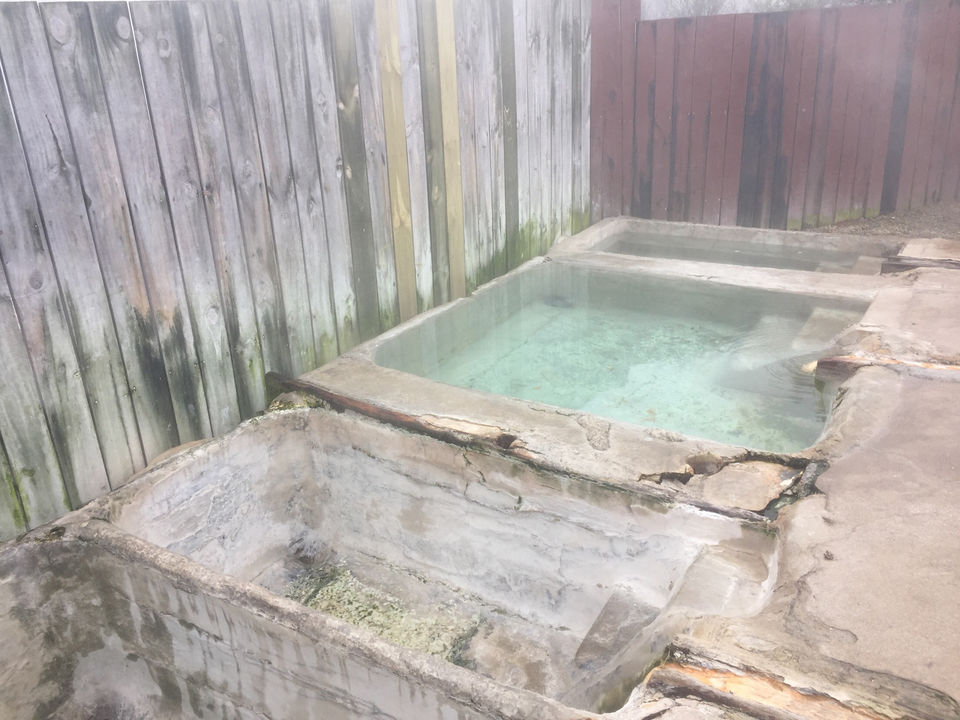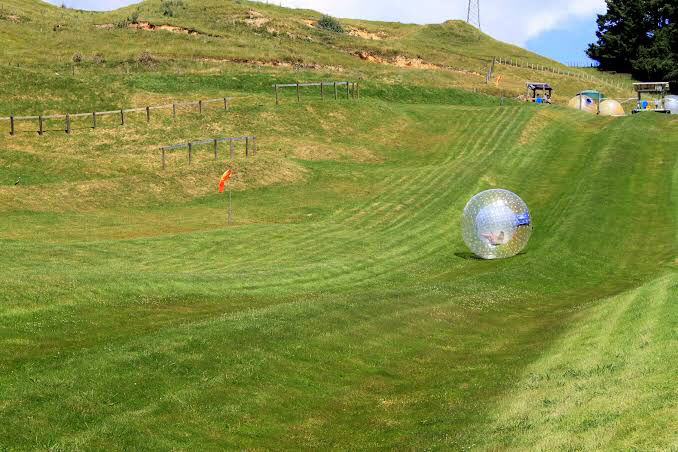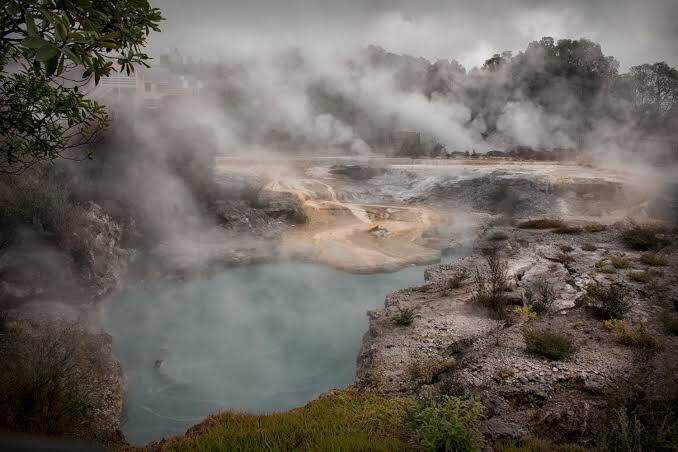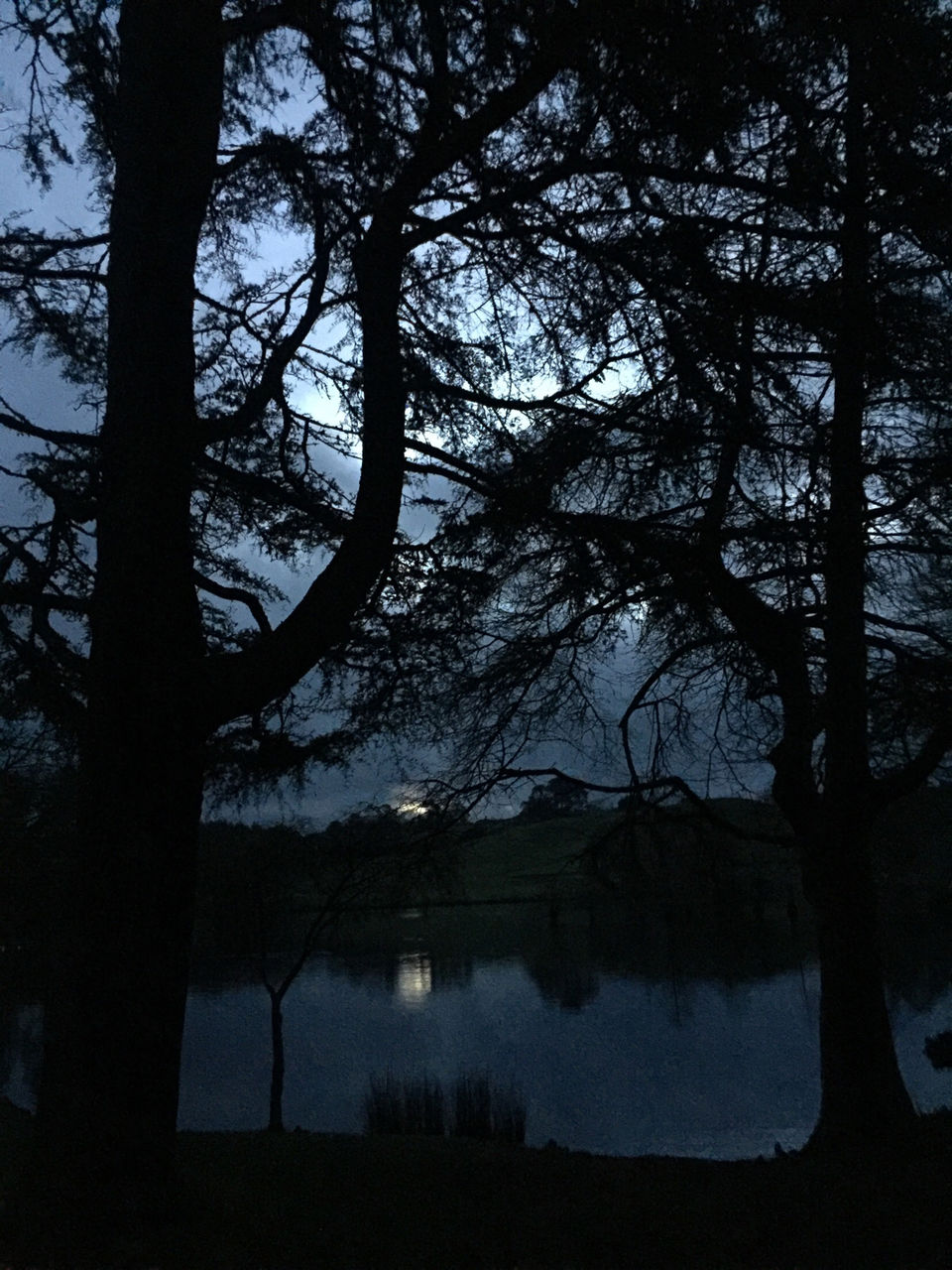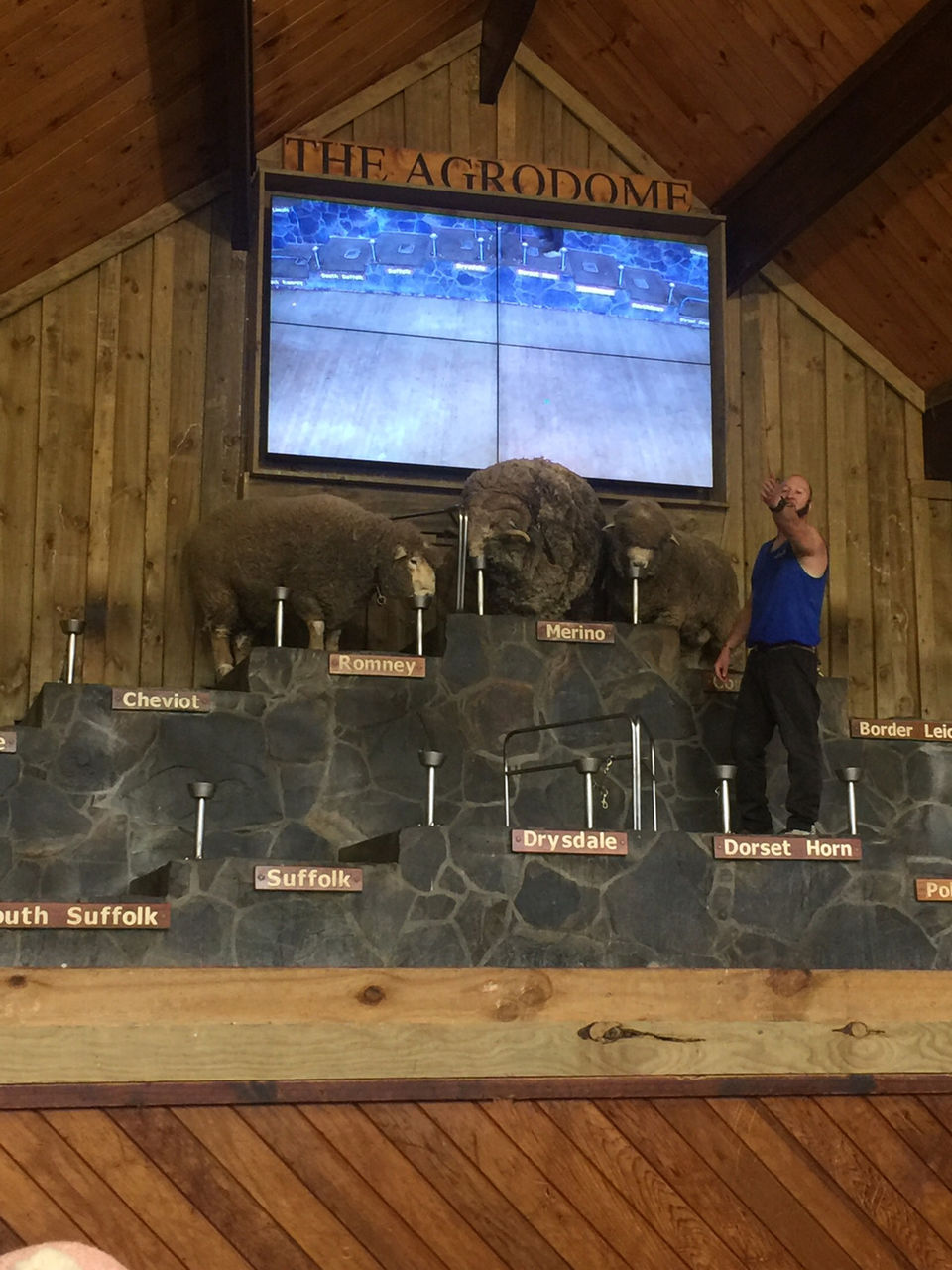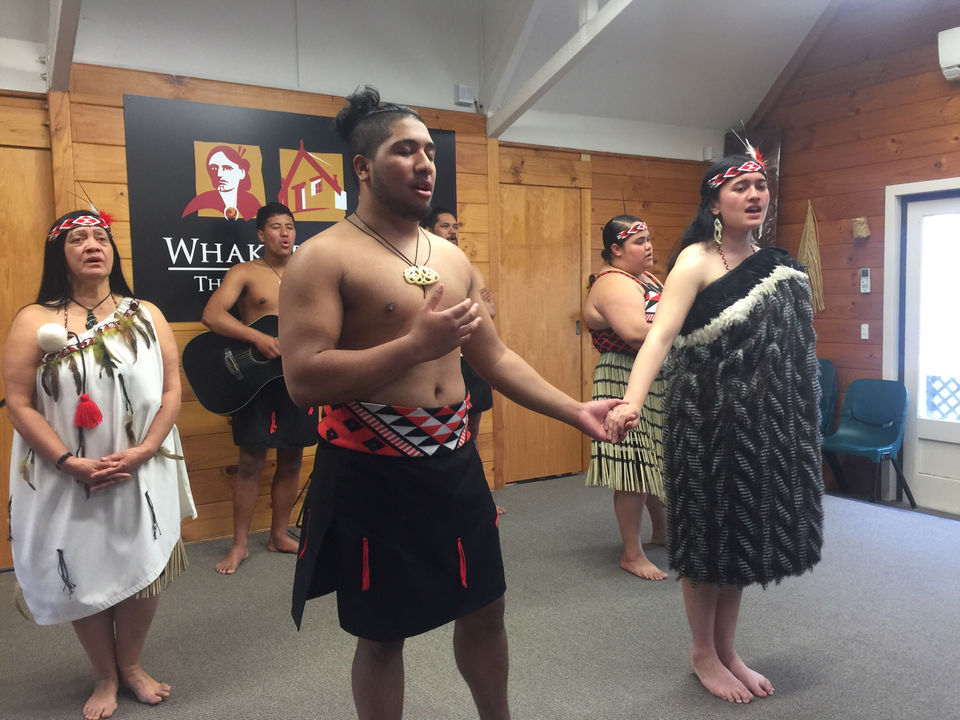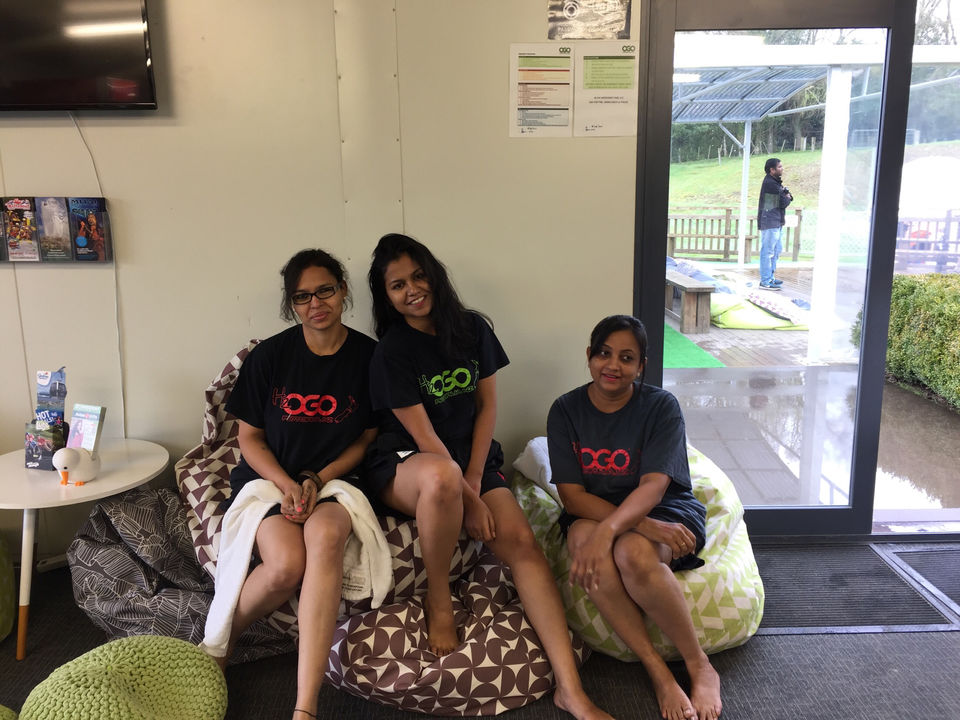 Day 3:
Today we went to the Hobbiton movie set and farm tour. We experienced the real Middle-earth with a visit to the Hobbiton Movie Set, the bucolic setting for The Shire that featured in the Peter Jackson directed films, The Lord of the Rings. The tour starts with a drive through the picturesque 1,250 acre sheep farm with spectacular views across to the Kaimai Ranges. Our guide escorted us through the ten acre site recounting fascinating details of how the Hobbiton set was created. The Hobbit holes, Green Dragon Inn, Mill and other structures created for The Lord of the Rings and The Hobbit films can be viewed and you will see how this beautiful piece of Waikato farmland was transformed into The Shire from Middle-earth. We then drove back to AKL.Had lunch at Bikanerwala restaurant. And then it was time to explore AKL city. But first we rushed to the Sky tower for an adventure activity of sky jump and sky walk. The weather was bad, and we had to cancel sky walk and only did the sky jump. The experience was worth ever moment. Later in the evening we went for a city tour, around the central city and picturesque suburbs. The tour starts over the Harbour Bridge to the North Shore before returning to the central city to visit Queen St and the Auckland Viaduct. We then drove along the scenic waterfront route of Tamaki Drive to the Michael Joseph Savage Memorial Park, in Mission Bay - A memorial to the first Labour Prime Minister of New Zealand and the founder of the welfare state. Michael Joseph Savage Memorial Park has panoramic views over Whenua Rangatira, Auckland city and Waitemata Harbour. This park is a popular wedding and tourist venue, with formal gardens and perfect venue for flying a fabulous
array of colourful and creative kites. We then returned to downtown Auckland. And saw
Harbour Bridge, Viaduct Harbour, Queen Street, Auckland Domain, Tamaki Drive, Michael
Savage Memorial. We then did some shopping and had dinner at Bolliwood Indian restaurant. O/N in AKL.
Notes:
(Hobbiton-AKL : 138 kms / 2 hours)
Sky Tower : Opening hours
Sunday - Thursday : 8.30 am to 10.30 pm
Friday & Saturday : 8.30 am to 11.30 pm
Hotel: Auckland City Hotel (4*)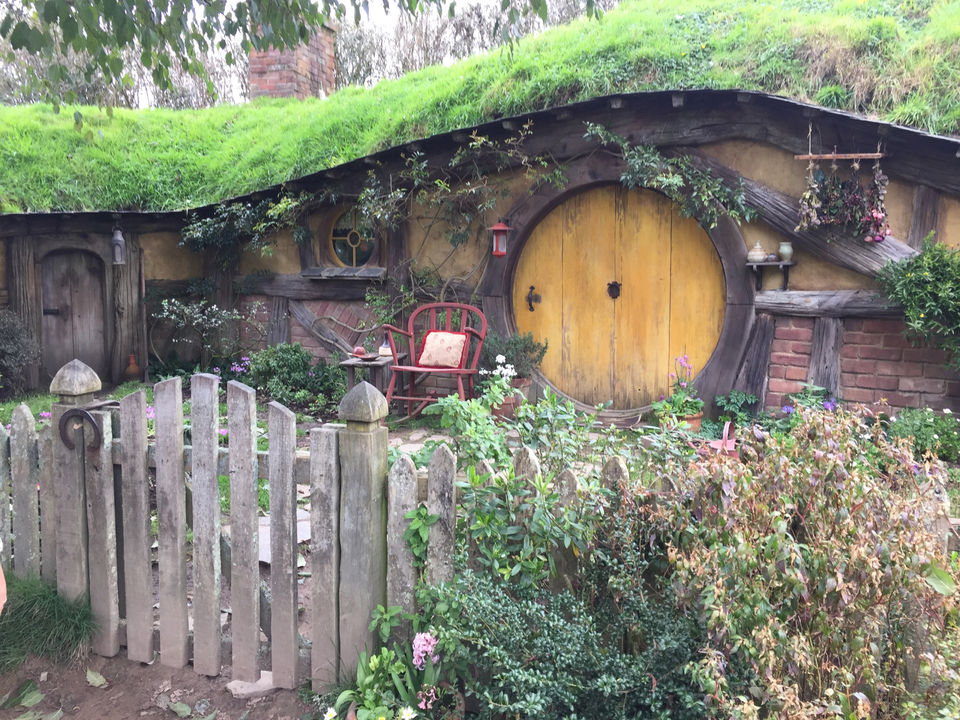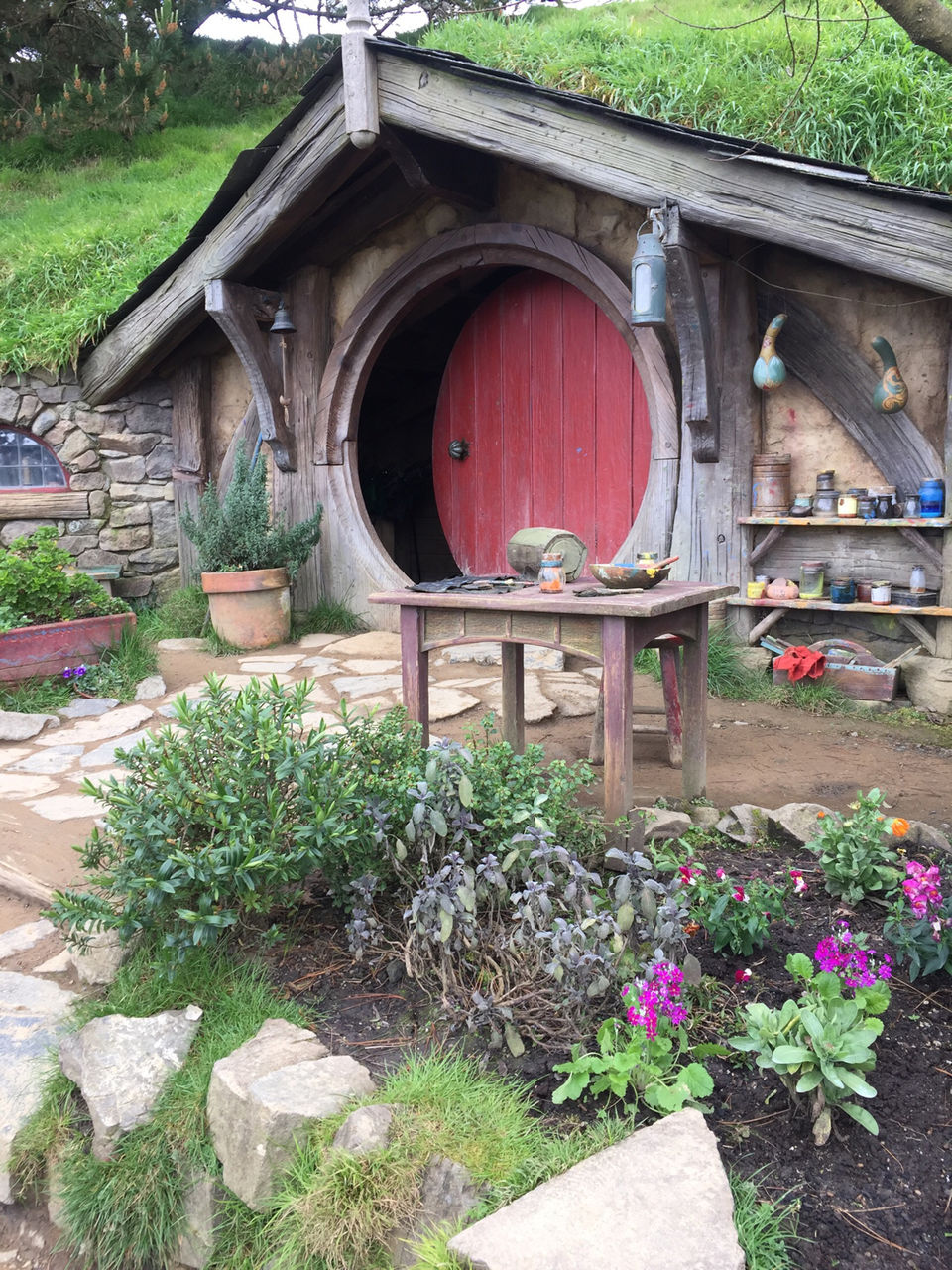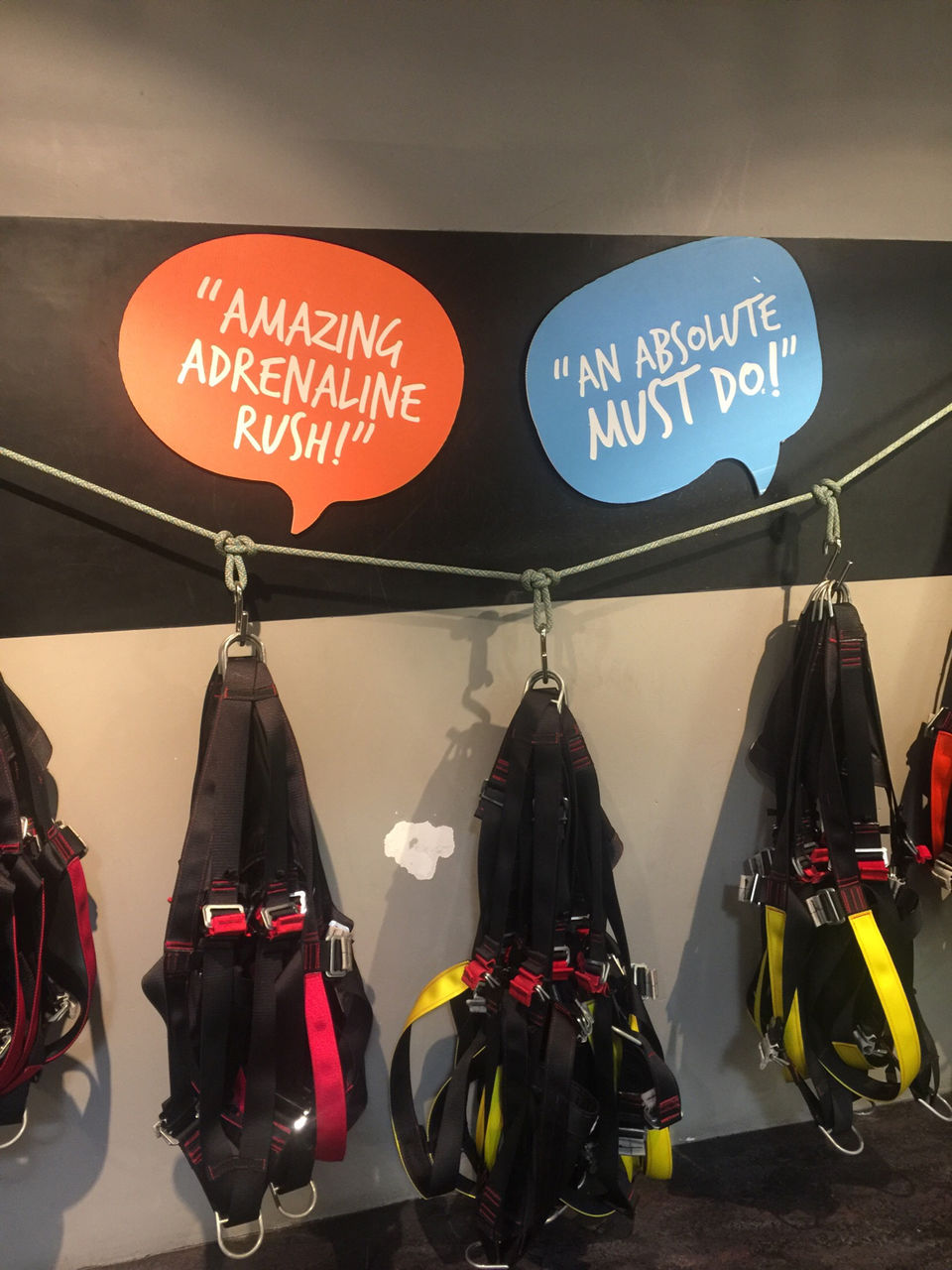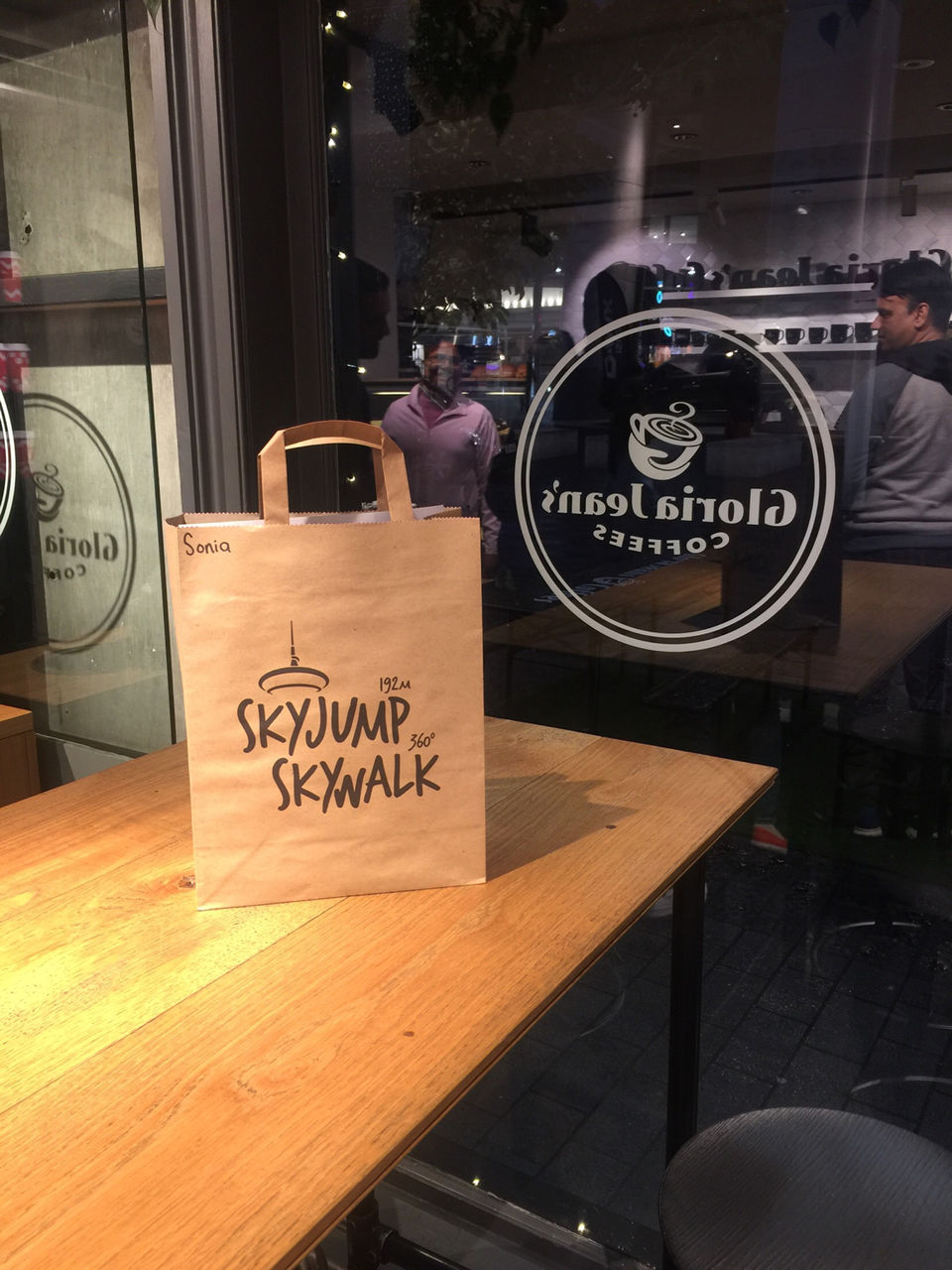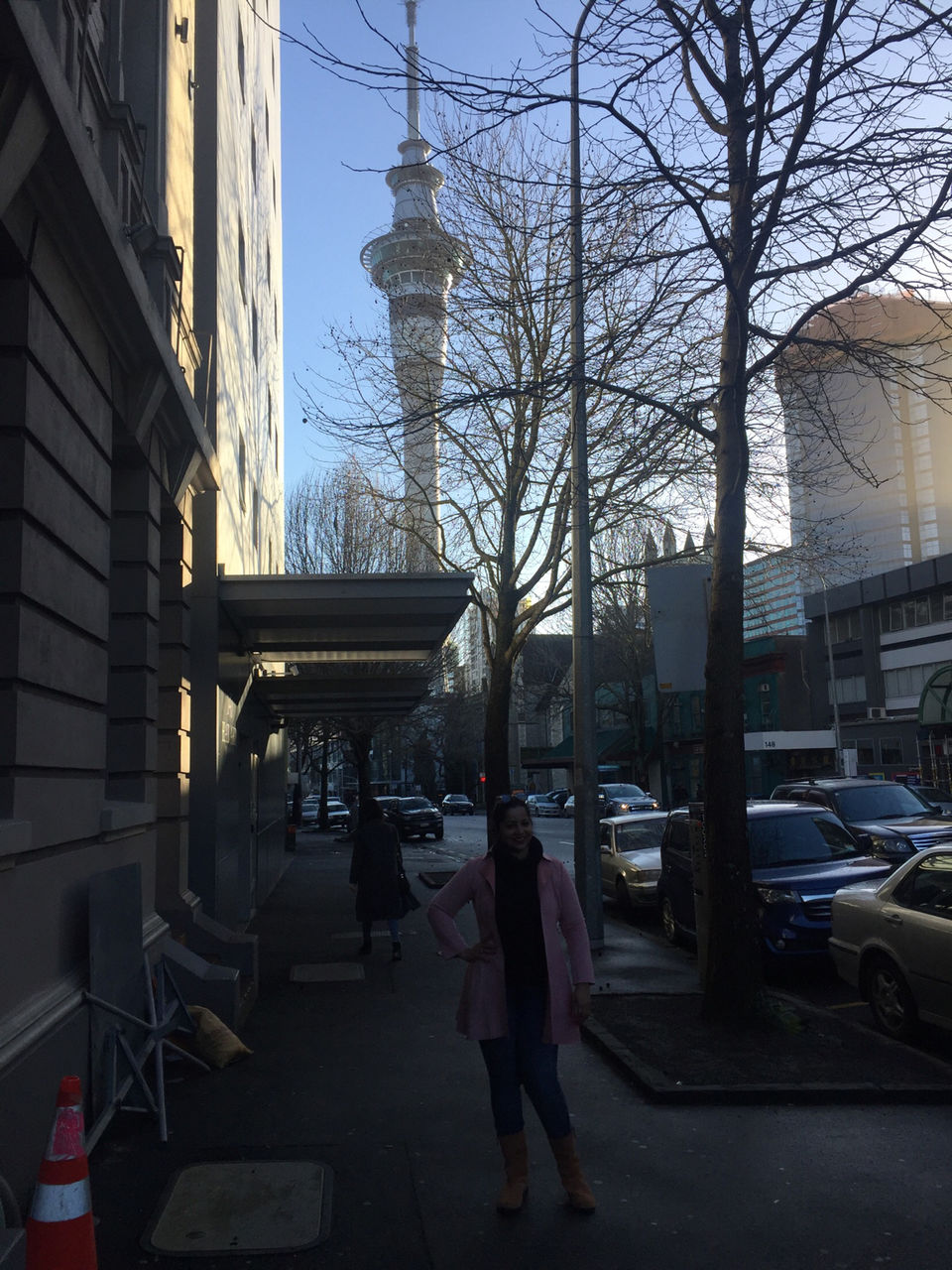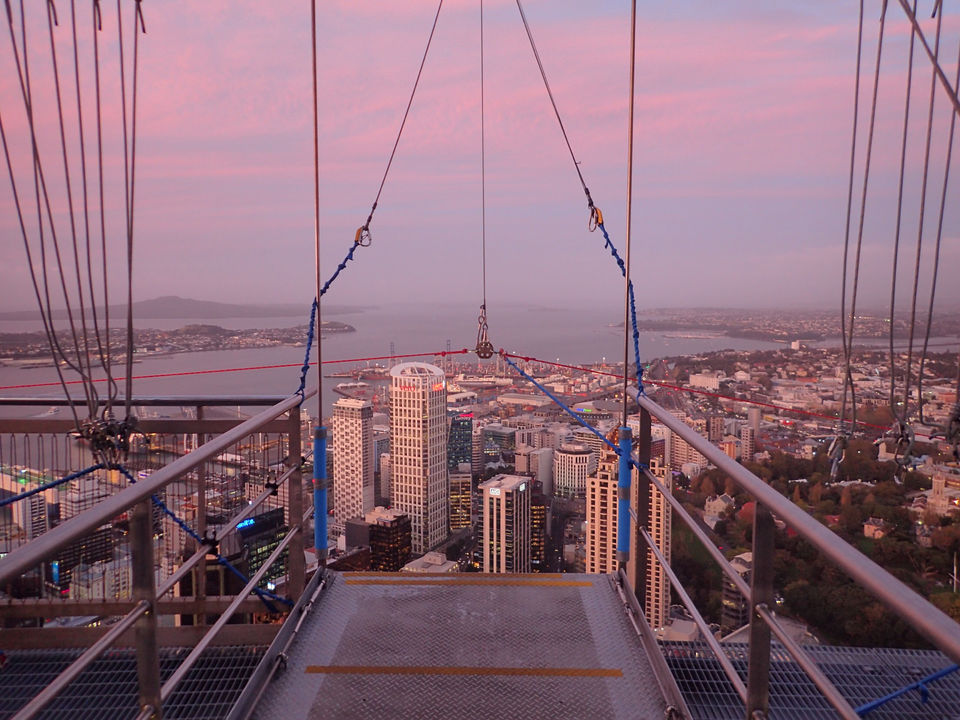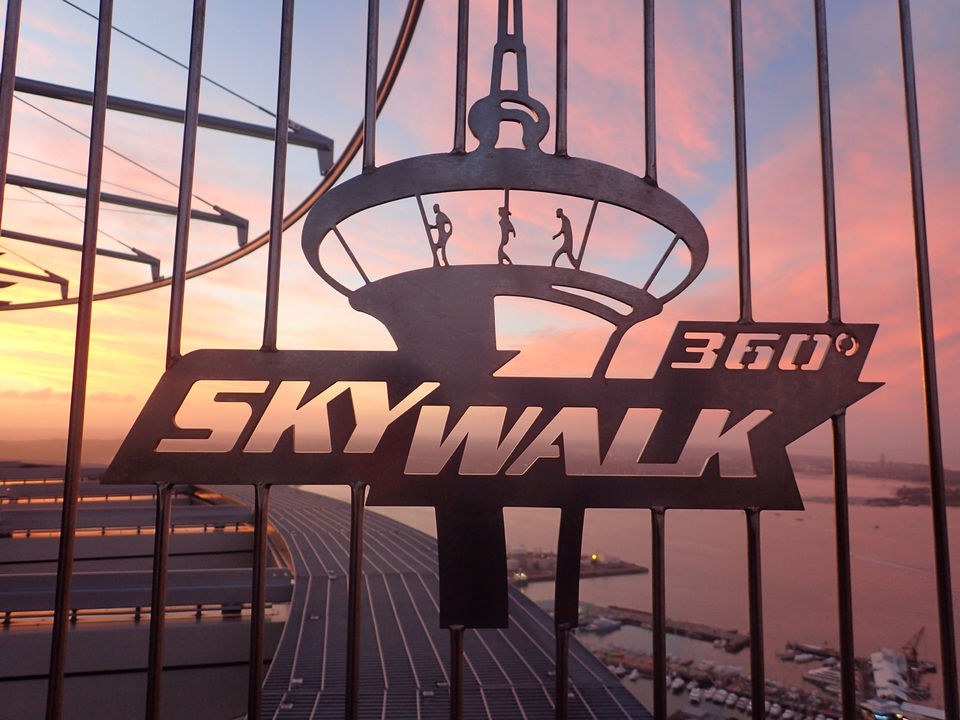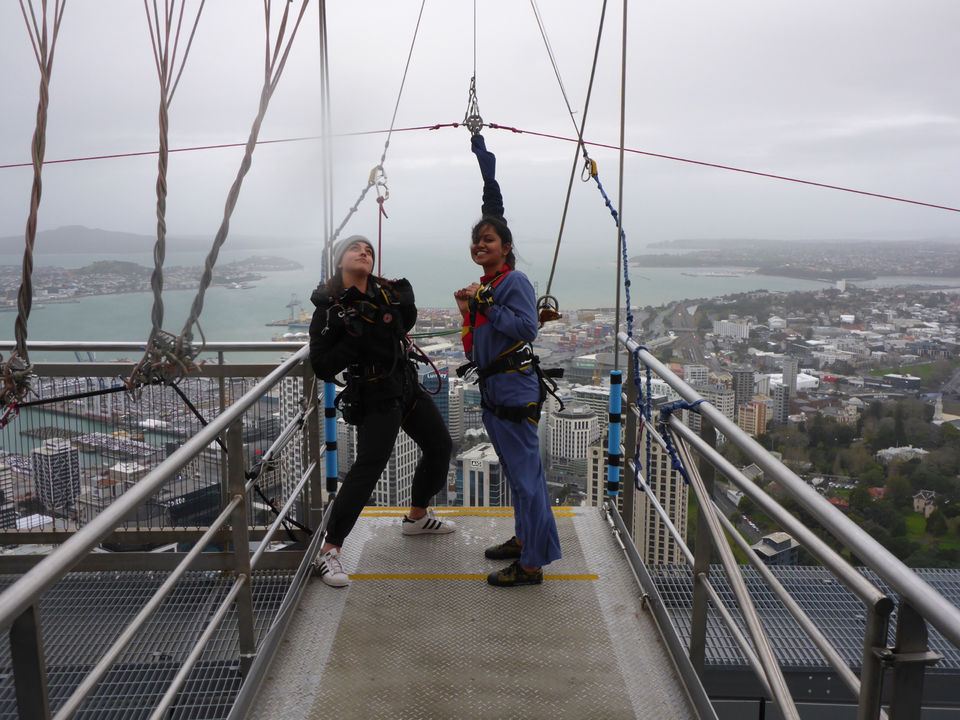 Day 4:
Topday we went to Paihia and paid a Visit to Waitangi treaty Grounds to learn about Maori history. We then went for Fullers Great Sights Paihia Cape Brett Hole in the Rock Cruise with Lunch (This activity is weather permitting) We Cruised through the sheltered waters of the Bay of Islands on Dolphin Seeker, our purpose built dolphin and whale watching catamaran. Enjoyed the large outdoor viewing decks as we cruised past the islands of the Bay. Do remener to keep a look out for common and bottlenose dolphins, whales and other marine life. I totally enjoyed the views past the Cape Brett Lighthouse, before arriving at the majestic Hole in the Rock –no words for this experience. Something that has been on my desktop cover was finally a reality. Had a diner at Indian fusion restaurant. O/N in Paihia.
Notes:
(AKL-Paihia : 228 kms / 3 hours)
Hotel: Kingsgate Hotel Autolodge (3.5*)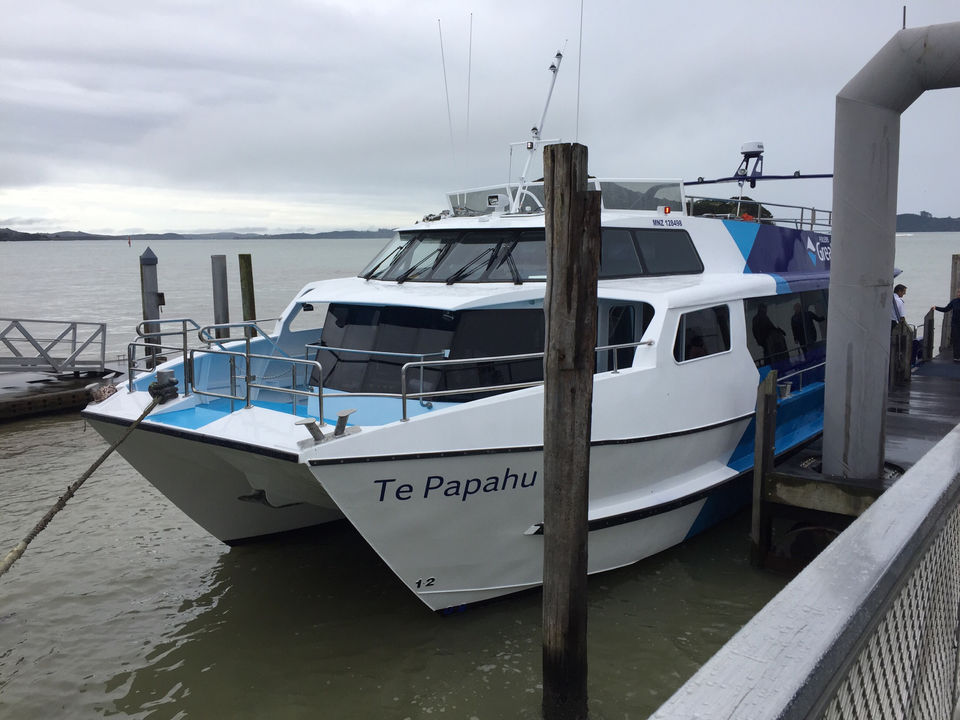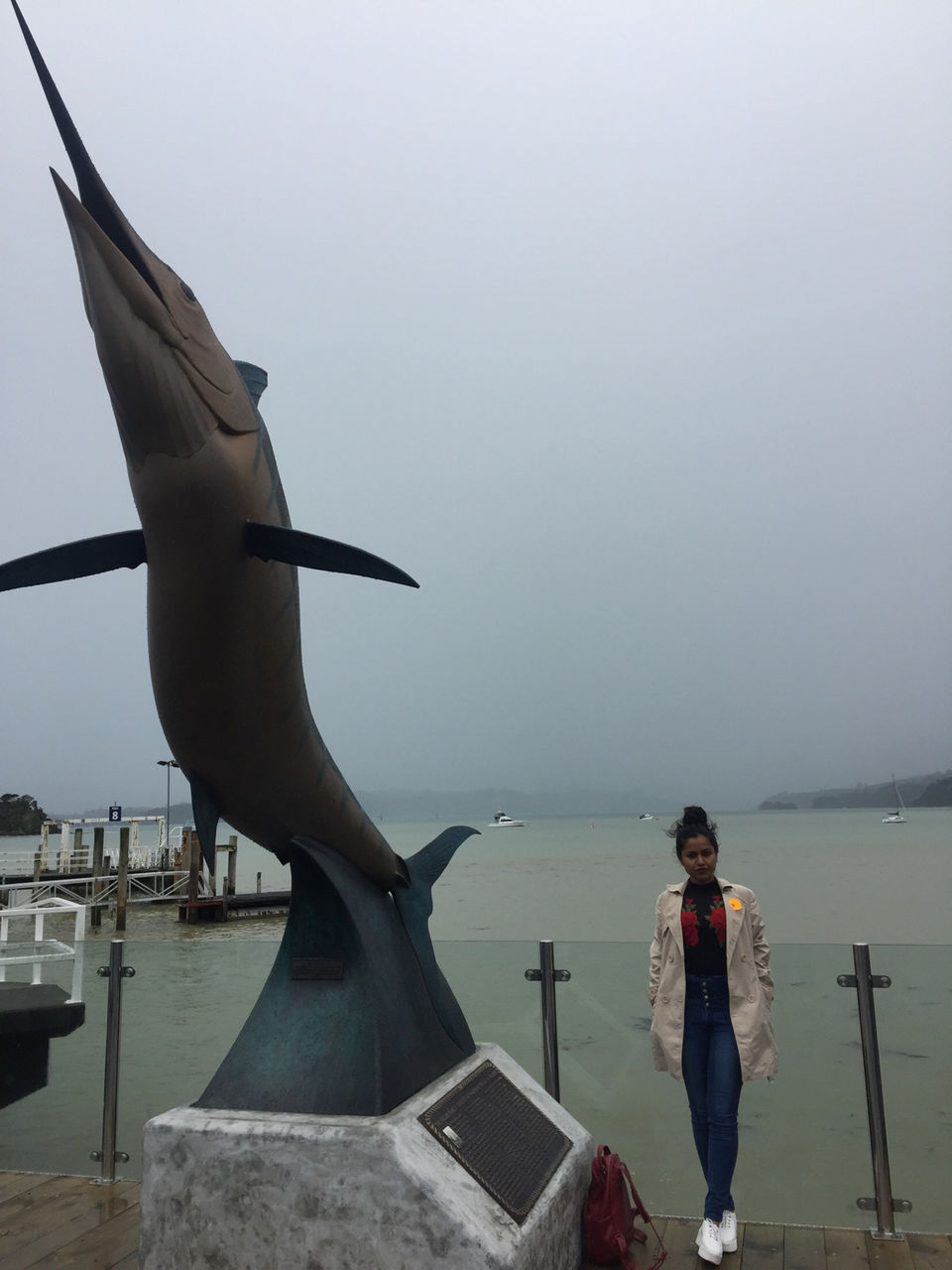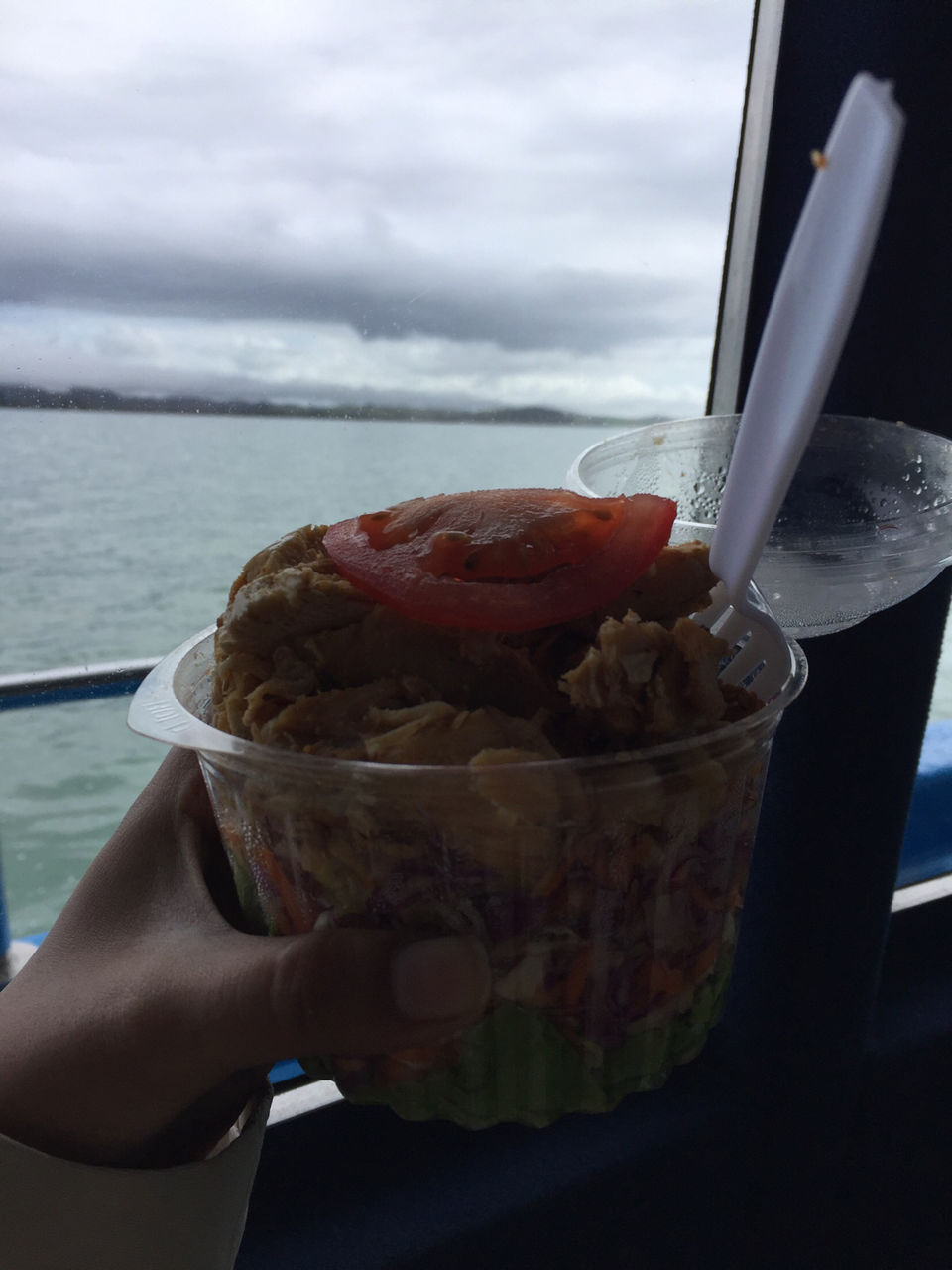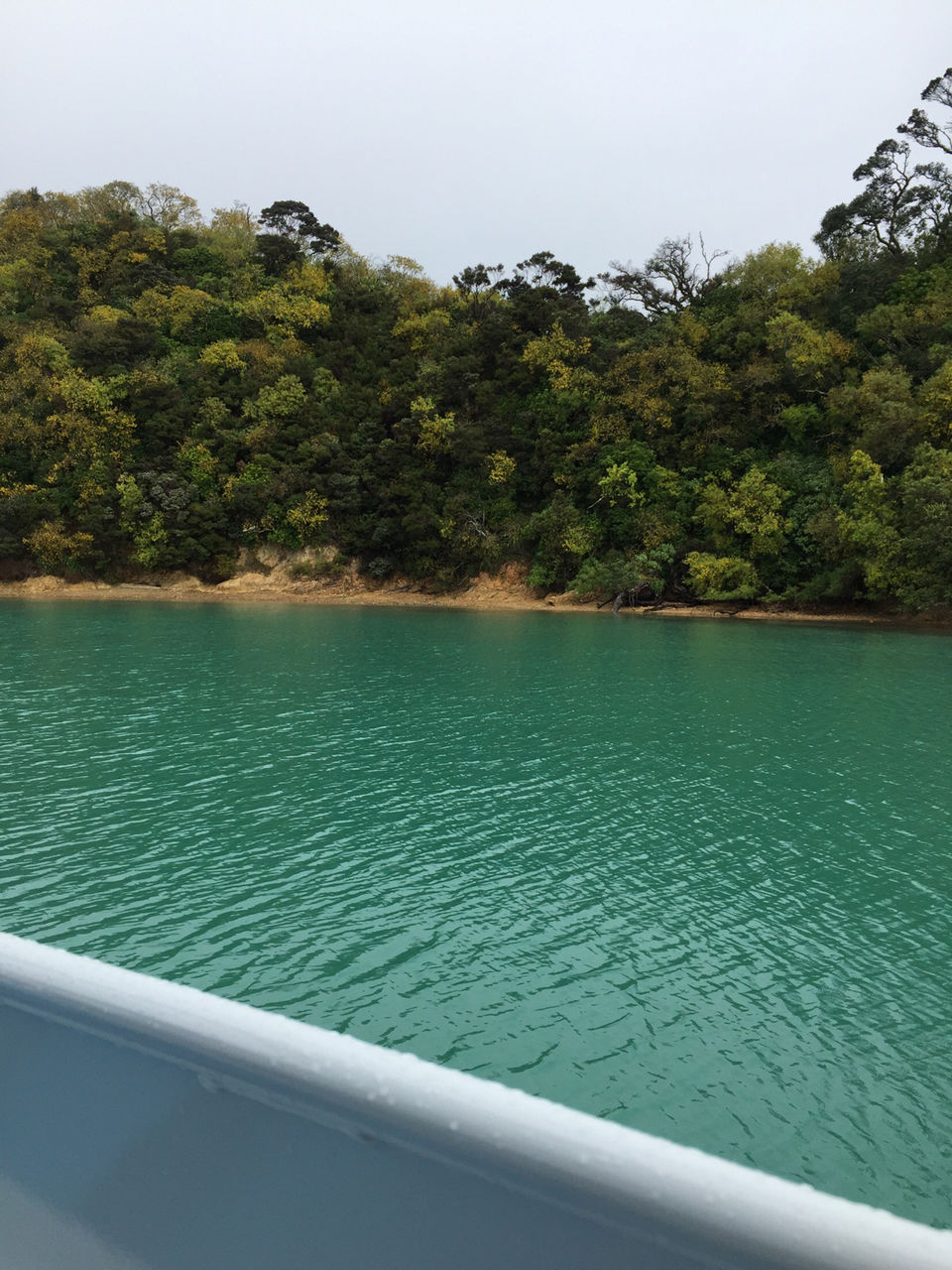 Day 5:
Today was the day to take up one of the most popular tours in NZ. Fullers Great Sights Paihia Cape Reinga - Scenic coach tour via Ninety Mile beach. A visit to New Zealand is not complete without a journey to the top of the North Island – Cape Reinga (Te Rerenga Wairua). We uncovered the wild beauty of this vast and untouched region that is rich in Maori culture and tradition. The journey will take you to Cape Reinga, where according to Maori legend, spirits depart on their journey to the homeland - Hawaiki. On the way, you can visit the ancient Puketi Kauri Forest, with a 20 minute boardwalk past 1,000 year old Kauri trees and native bush. On arrival, we stood on the northern most tip of New Zealand and watched the Pacific Ocean collide with the Tasman
Sea. We then went crazy sandboarding down the massive sand dunes on boogie
boards at Te Paki Stream – try it if you dare!
This is usually an action packed day with opportunities to take photos or simply enjoy this unique part of New Zealand. This was a day well spent!
Note: ***This is a coach tour and you have to be on time, or should I say before time, as the coach doesn't wait even for an extra minute***
Hotel: Copthorne Hotel and Resort Bay Of Islands (4*)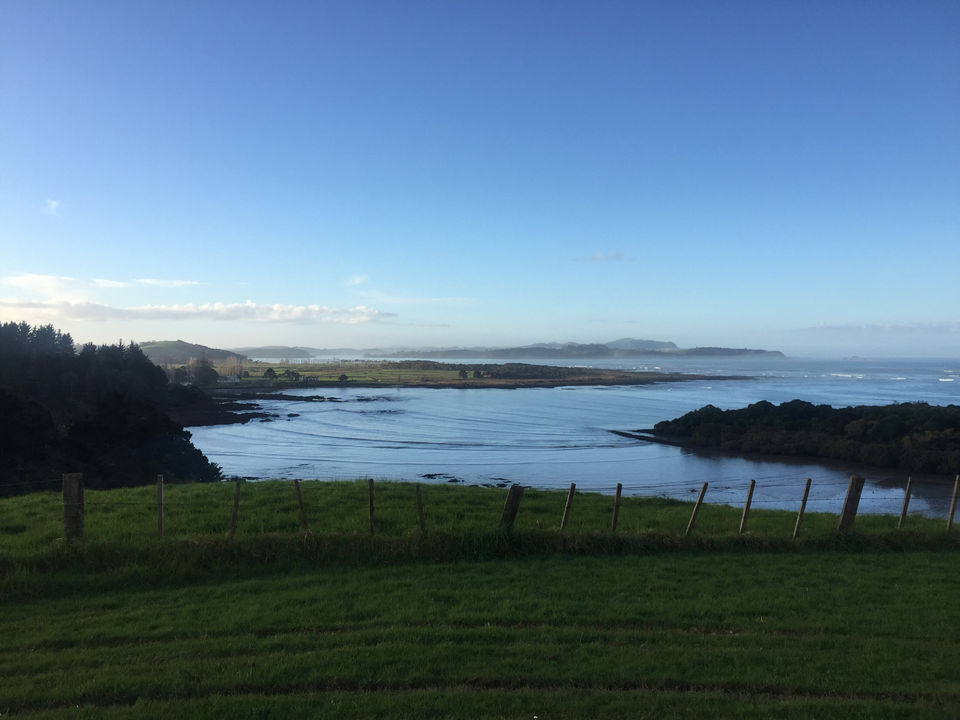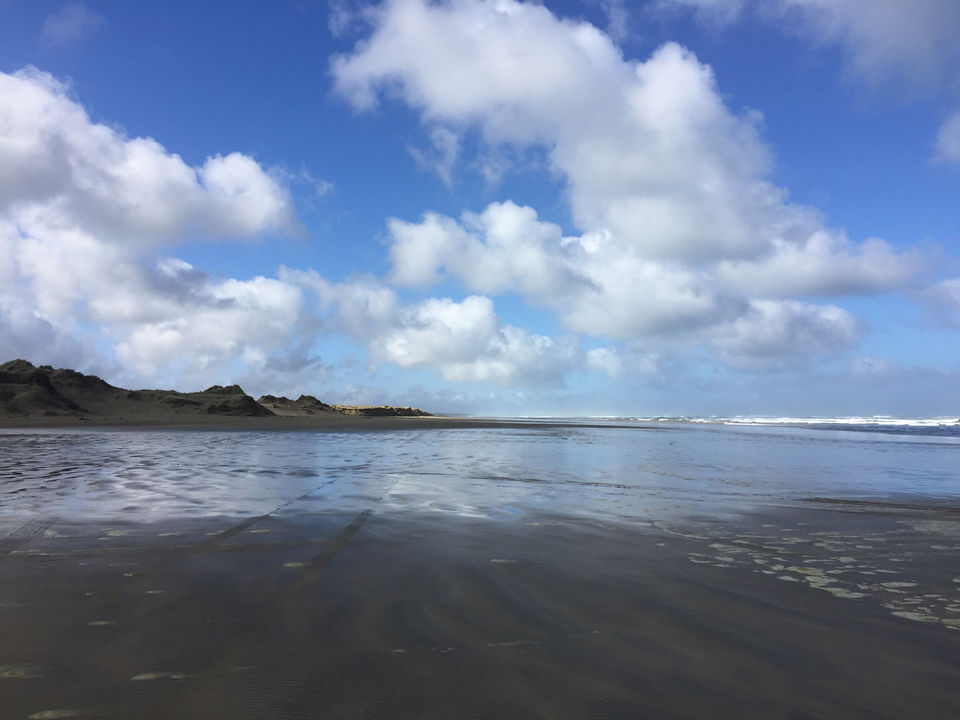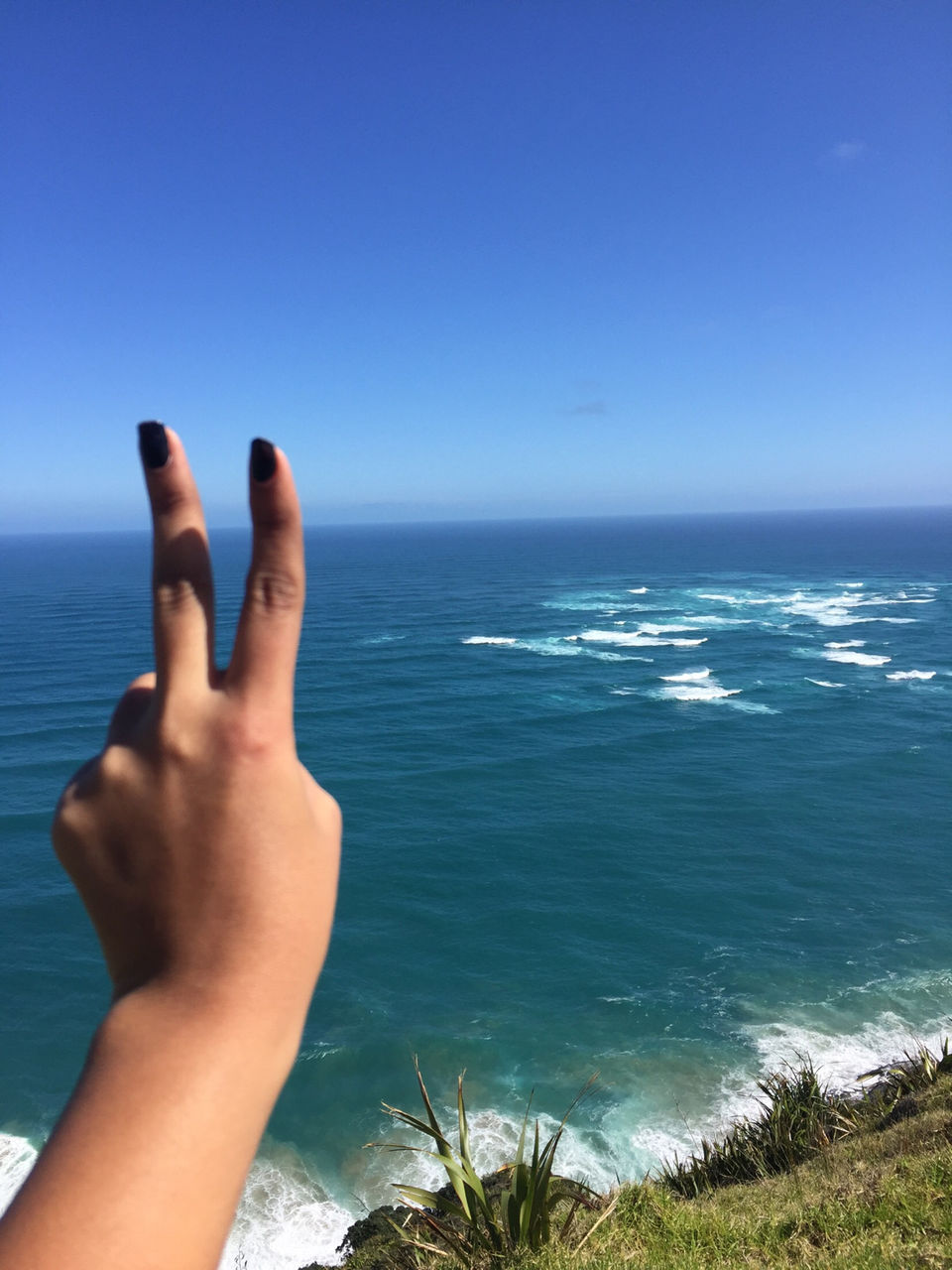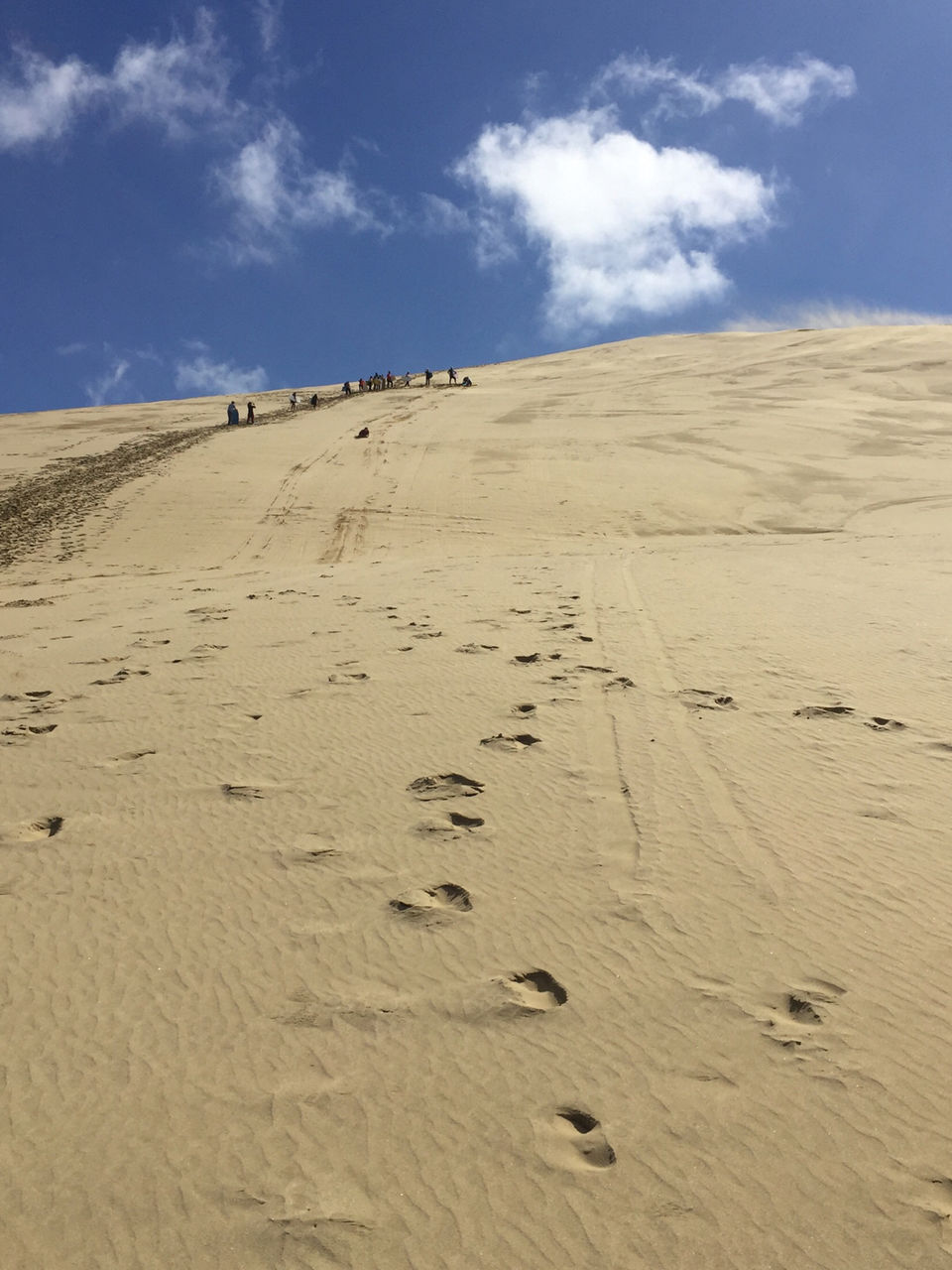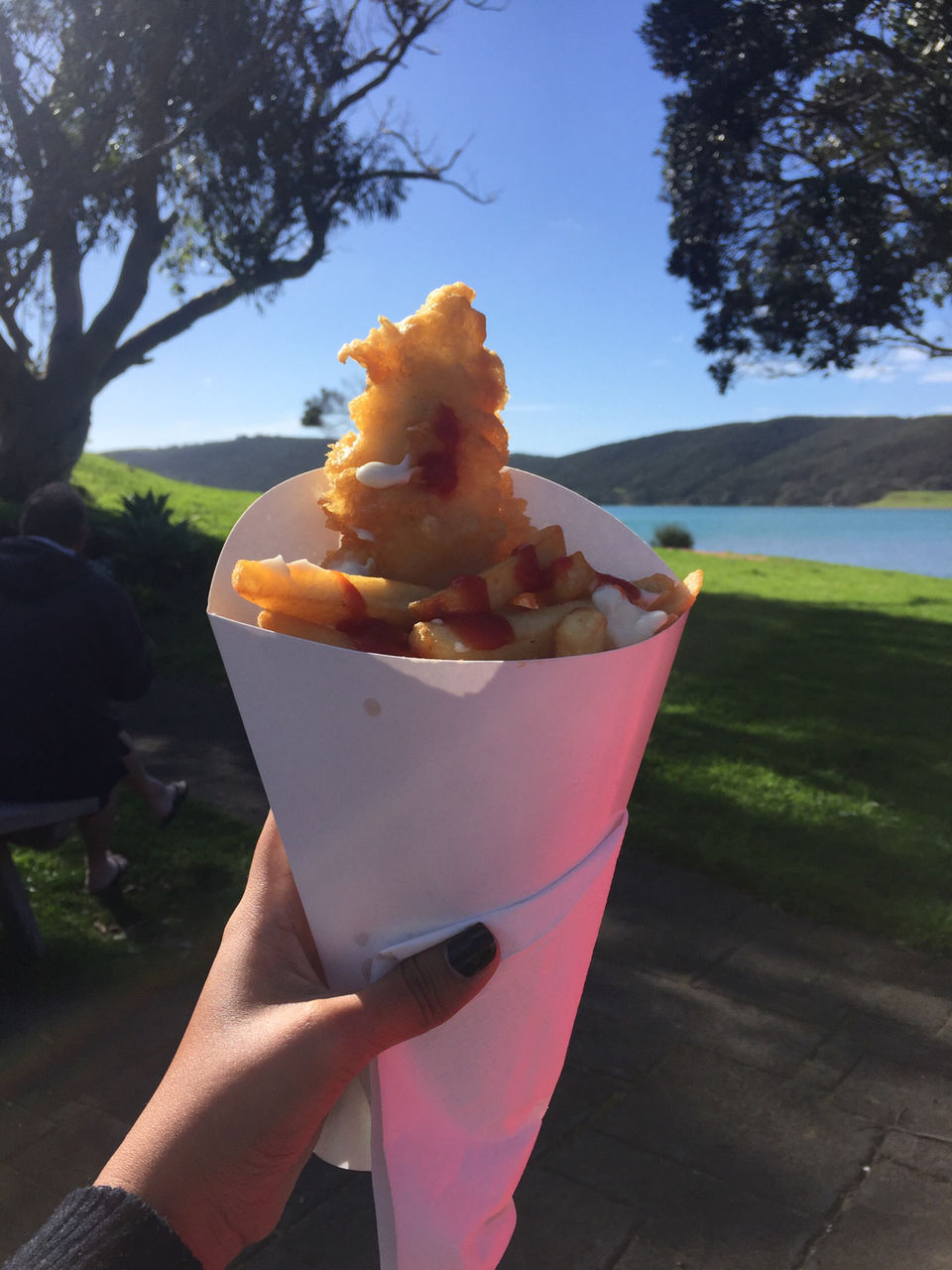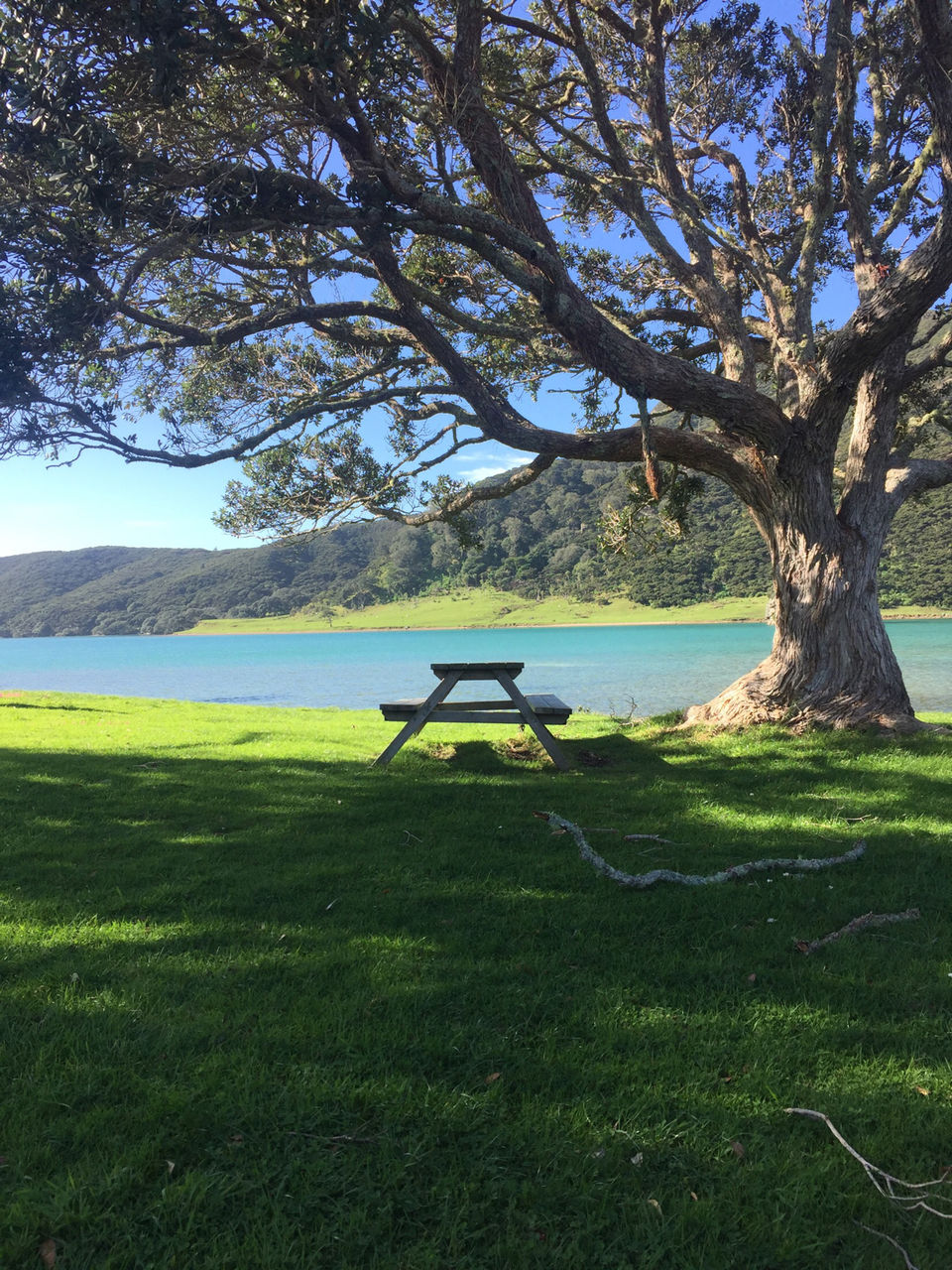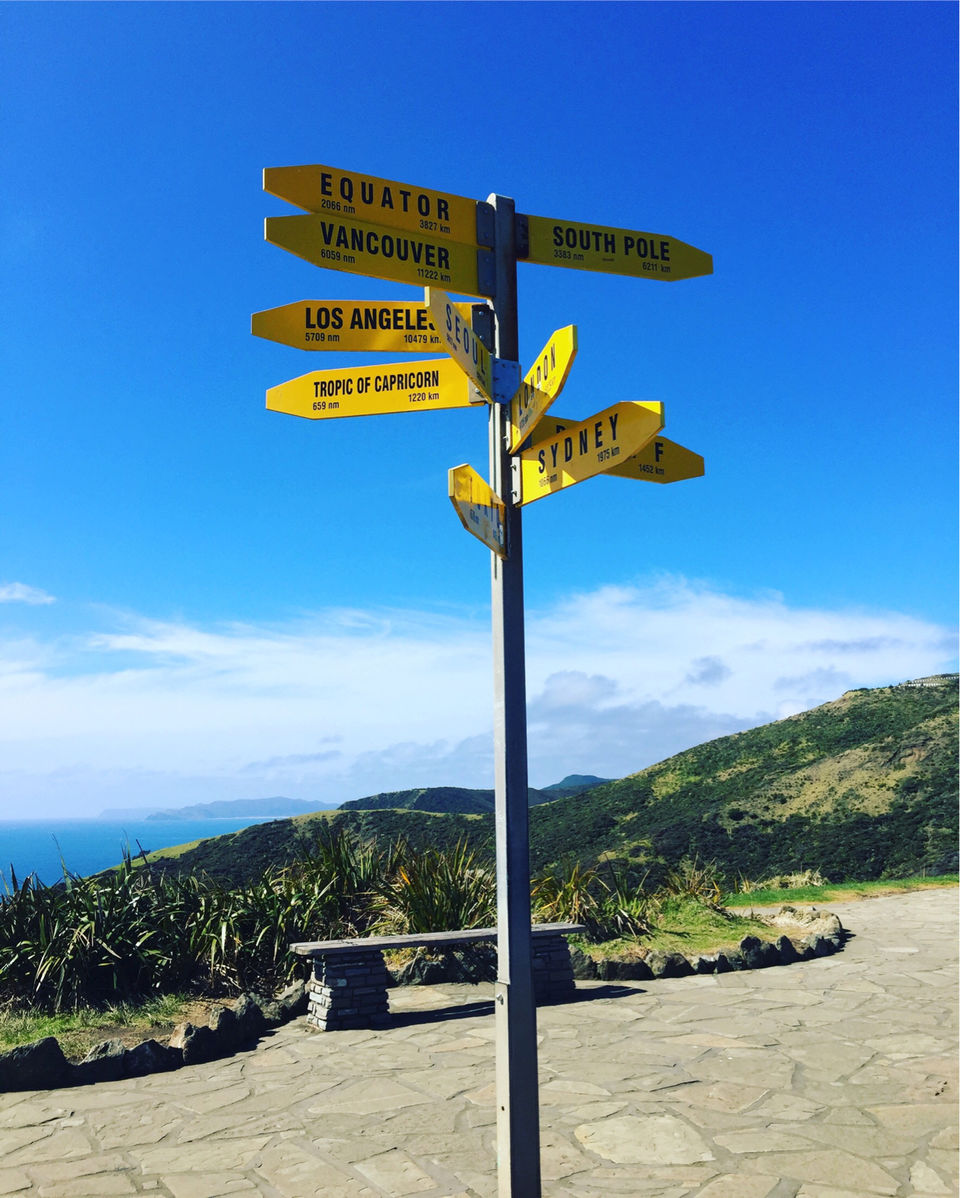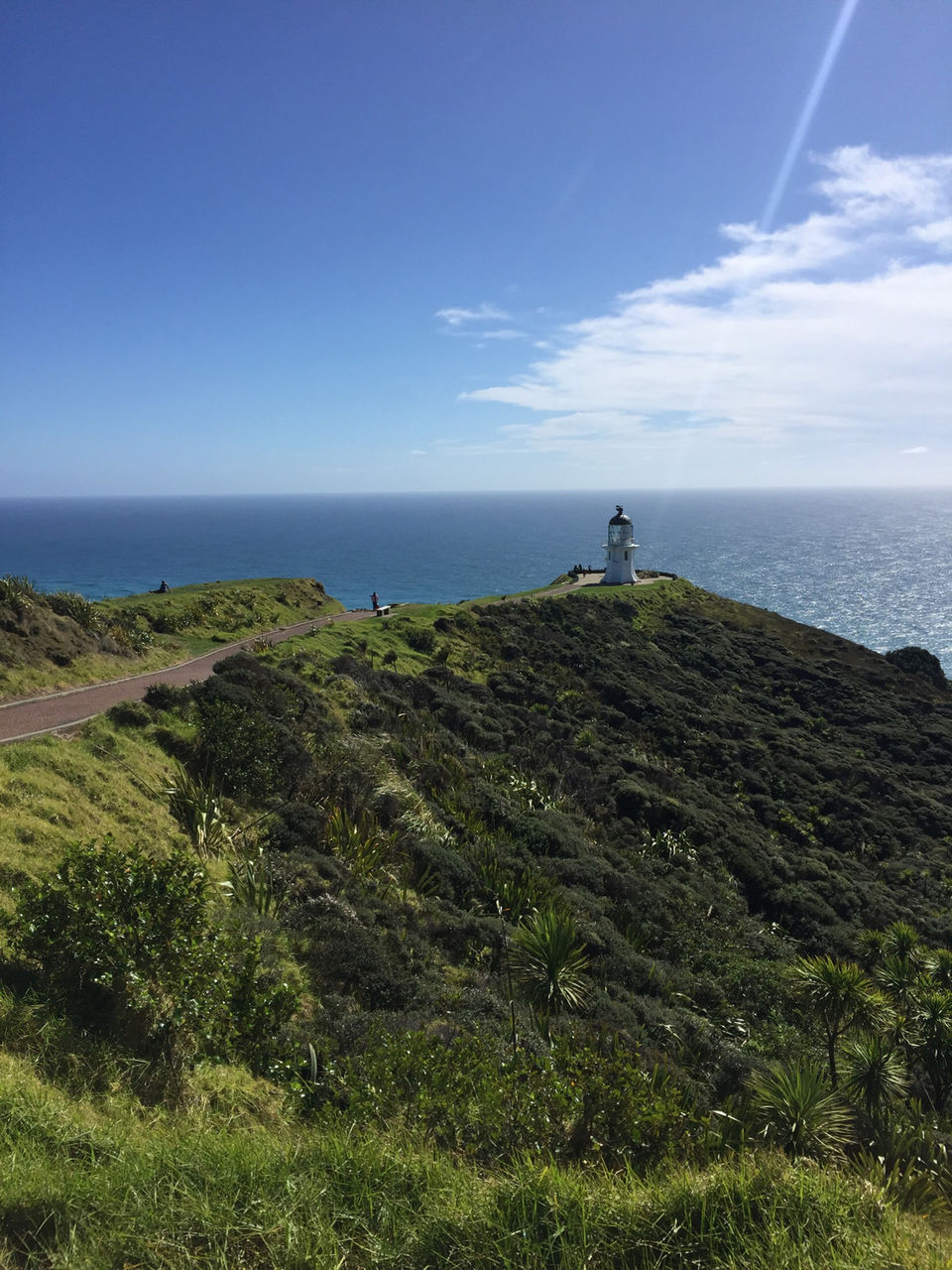 Day 6 : Check out from hotel and depart to AKL airport, either to fly back home or take a domestic flight to South Island.