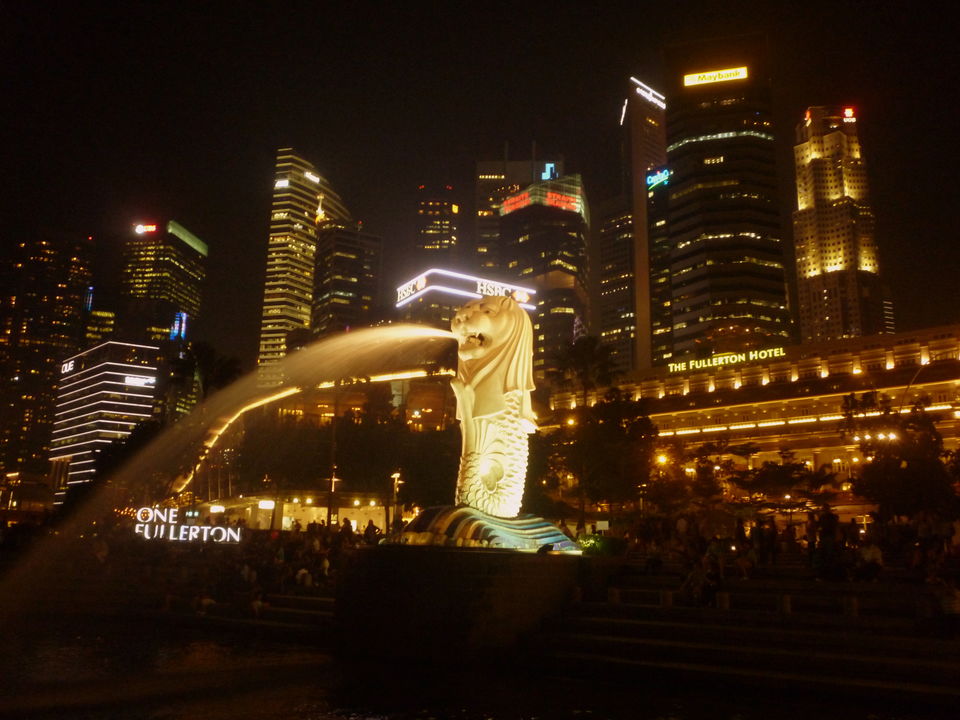 Singapore is a global trade, commerce and financial center and home to top multinational companies in oil & gas, metals and mining sectors. Well known for its world class infrastructure, modern architecture and cleanliness, this small island nation is a confluence of Malay, Chinese, Indian and Western cultures. I was on a holiday with my parents after a long time and as our taxi sped out of the Changi airport onto the excellent roads of Singapore, we were excited to experience all that the country has to offer.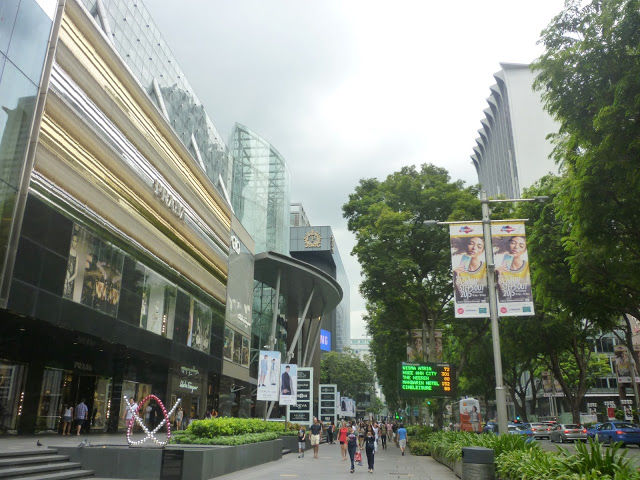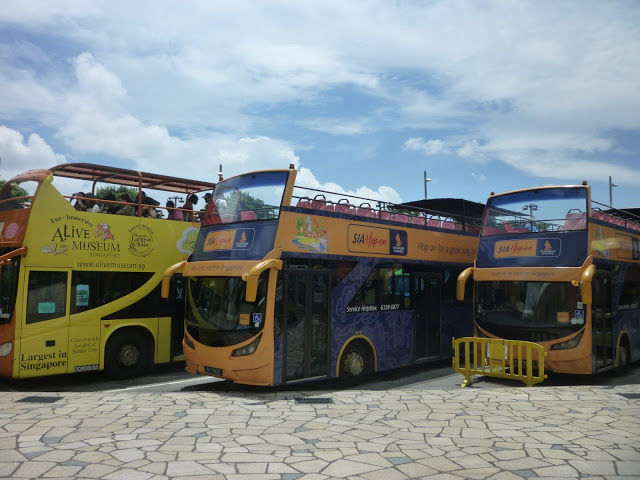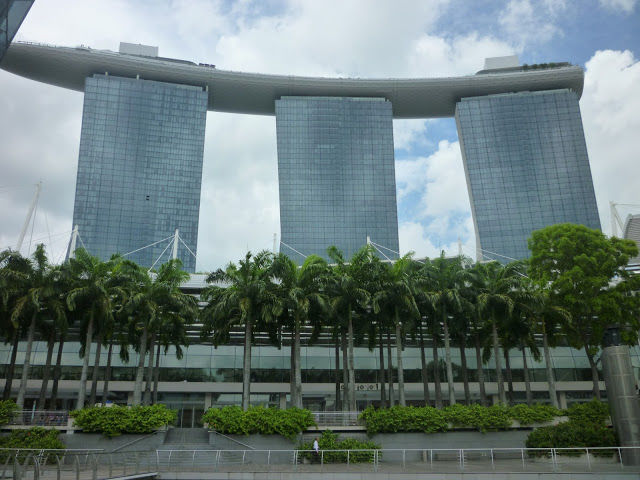 Singapore has so many attractions that it can be quite difficult to choose within the constraints of one's time and budget. While Little India and Chinatown offer a taste of ethnic Asia, Marina Bay is a place to indulge in the high life. Orchard Road is home to premium designer brands while the 24x7 Mustafa Center is place for budget shopping. One can easily spend a couple of days at the Resorts World Sentosa, where one can play with dolphins, meet their favorite Hollywood characters at the famous Universal Studios Singapore, check out the underwater aquatic world at the S.E.A Aquarium or gamble the night away at the Casino. Getting around is easy with the excellent MRT (Mass Rapid Transit) rail and bus network, which one can use for unlimited travel in a day on a Singapore Tourist Pass (10 SGD).
Our first stop in Singapore was the country's national icon, the Merlion, which attracts every first time visitor to Singapore for that perfect selfie. The Merlion is to Singapore what Eiffel Tower is to Paris or the Statue of Liberty is to New York. Located next to the The Fullerton hotel in the Central Business District overlooking the Marina Bay, the half lion half fish statue symbolizes the origins of Singapore as a fishing village known as Temasek and later being renamed as Singapura or 'Lion City'. There is also a smaller statue of a Merlion Cub in the Park. A glass of wine is all each of us needed as we soaked in the evening charm of the river, the boat rides, the laser light show from the rooftop of the majestic Marina Bay Sands hotel across the Singapore river and the relaxed, joyous faces of the people.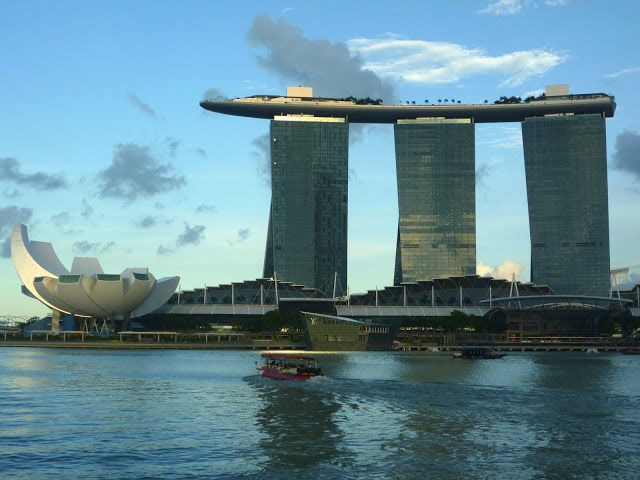 The Marina Bay area stands for opulence, luxury and high class life in Singapore. Besides the Merlion Park, it consists of other grand architectural marvels like the Marina Bay Sands, world's most expensive hotel property consisting of three 57 storey towers of upscale rooms and luxury suites with personalized butler service. The Sands SkyPark perched on the top of the three towers offers stunning 360 degree views of the city and where hotel guests can enjoy the sunset swimming in the 150 m long infinity pool. There are several fine as well as casual dining options in this area. Extravagant shoppers can indulge themselves at The Shoppes at Marina Bay Sands which houses retail outlets of premium luxury brands from all over the world.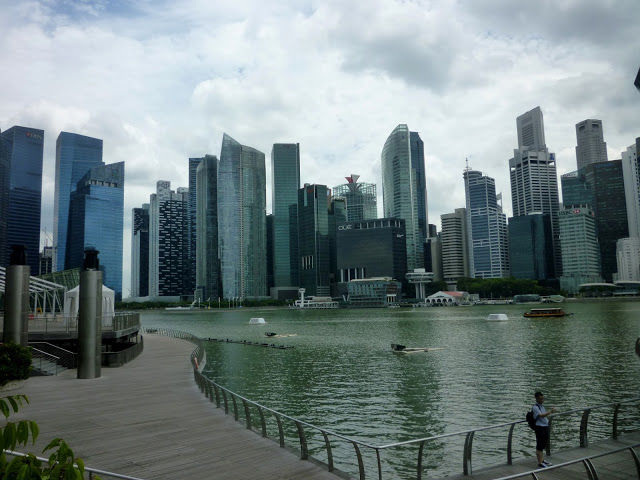 We were staying at Hotel Victoria on Victoria Street which is just a few minutes walk from Orchard Road. A paradise for the shopaholics, almost all premium international fashion brands either have their own retail outlets or occupy a large space in any of the imposing malls on this fashion street. Chanel, Louis Vuitton, Abercombie & Fitch, Prada, Estée Lauder, Salvatore Ferragamo, Giorgio Armani, Rolex, Omega and many more are present here waiting for you to swipe that credit card. The famous ION Orchard houses one of the largest Sephora stores in the world.
If you have had enough of the opulence of Marina Bay, head to a relatively modest part of Singapore, the Chinatown. This neighborhood is a place to experience elements of ethnic Chinese culture and also religious tolerance with Hindu temples, mosques and Chinese Buddhist temples coexisting together. It is a place where you can easily spend a day, feast on culinary delights from southeast Asia or go budget shopping. The shopping streets here are a delight for the budget travelers but even the discerning ones will find something to suit their tastes. You will find Chinese medicine, herbs and spices, traditional souvenirs, dried fish or seafood, traditional and contemporary boutique as well as costume jewelry, clothes, bags and other fashion items, smartphones and cameras (even second hand ones) etc.
Once you are tired of shopping, take a break and relax your body with a traditional Chinese or Thai massage. Chinatown is also a haven for food lovers. Restaurants and street hawkers in the famous Chinatown Food Street bring a very authentic dining experience serving signature dishes from all major South East Asian countries under one roof on one street. The aromas in this street are very strong and while everything may not suit everyone's taste buds, there is lots to choose from. The large well organized space with its high glass ceiling lets you indulge in your culinary desires hassle free. Try out the much in demand Fried Kway Teow (stir fried noodles with chicken, shrimps or seafood ) for just 5 SGD, chicken satay, barbecued seafood, the famous Hainanese Chicken rice for 7 SGD, Fried rice with grilled fish or steamed roasted chicken, assortment of prawn, chicken, calamari or pork fritters or something more adventurous like frog porridge. Gulp it all down with coconut water or a chilled bottle of Singapore's very own Tiger beer.
A not to missed experience in Singapore is a ride on the Singapore Flyer. Standing in the Marina Bay, this waterfront attraction is Asia's largest Giant Observation Wheel which offers you spectacular, panoramic views of Singapore from 165 m above the ground. The wheel has 28 cabins each with a seating capacity of 28 people and one full rotation takes about 30 minutes.
Besides the standard flight, you can also opt for customized experiences like the Moet & Chandon Champagne Flight or the High Tea Flight. For those looking to pop the question or celebrate birthdays/anniversary, the Sky Dining Flight can be a great option offering you a personalized butler service and a four course culinary treat as you take in the captivating views of the Marina Bay at night.
We spent our last evening in Singapore at the lovely Clarke Quay by the Singapore river. A short walk from the Clarke Quay MRT station, this place has a buzzing nightlife scene with a large number of waterside alfresco restaurants, bars and clubs. Take a walk by the riverside enjoying the lights, music and aromas from the busy restaurants tempered by the charm of the flowing river. You can also opt for boat tours which cruise through the entire length of the Singapore river passing major sights like the Merlion, Esplanade and end in Marina Bay. For those seeking an adrenaline rush, there is also the G-Max Reverse Bungy which sends you 60 feet into the night sky at 200 km/h. However, at 47 SGD, the experience is a bit expensive.
The picturesque restaurants here serve cuisines ranging from Italian, French, Mediterranean, Indian, Chinese, Japanese and Middle Eastern. We feasted on some delicious Koliwada fish cutlets and Prawn Biryani at the Indian restaurant RAS. Quietly sipping our wines under the evening sky with a view of the illuminated boats passing us on the river felt like the perfect way to end our holiday. We wondered about all that we hadn't yet seen in Singapore. It was a good enough reason to think when to plan our next trip to this island nation... :-)