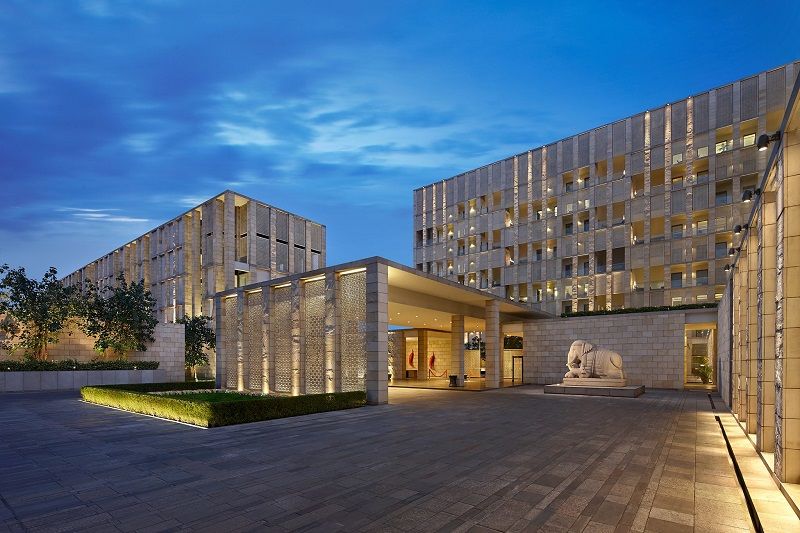 The Lodhi, located in the heart of New Delhi, is a pre Aman Hotel remodelled and reconfigured in to a premium luxury hotel. This property is ranked amongst the Leading Hotels of the world. It covers a large area in its boundaries which makes is a restful place to live and hide away from bustling city life.
Its 2.5 km from New Delhi Railway Station and 20 Km from Indira Gandhi International Airport .
The hotel offers free airport shuttle service in smart black limousines and free valet parking service for those who arrive in their own vehicle.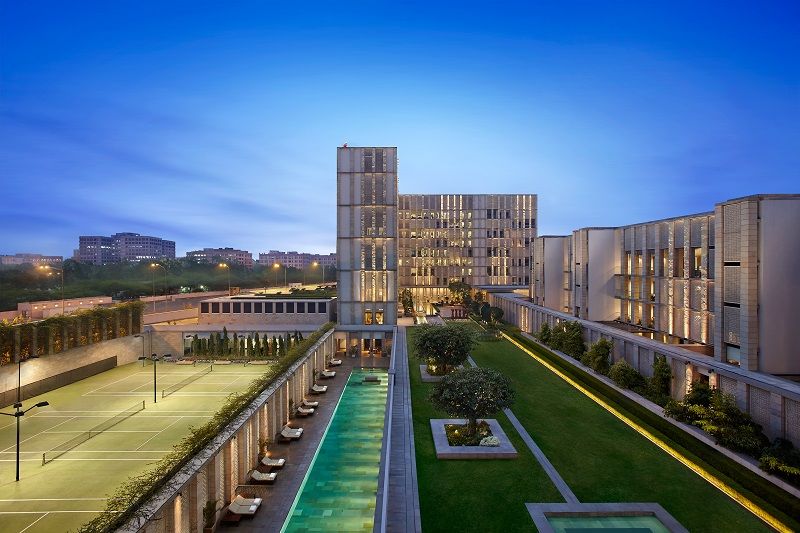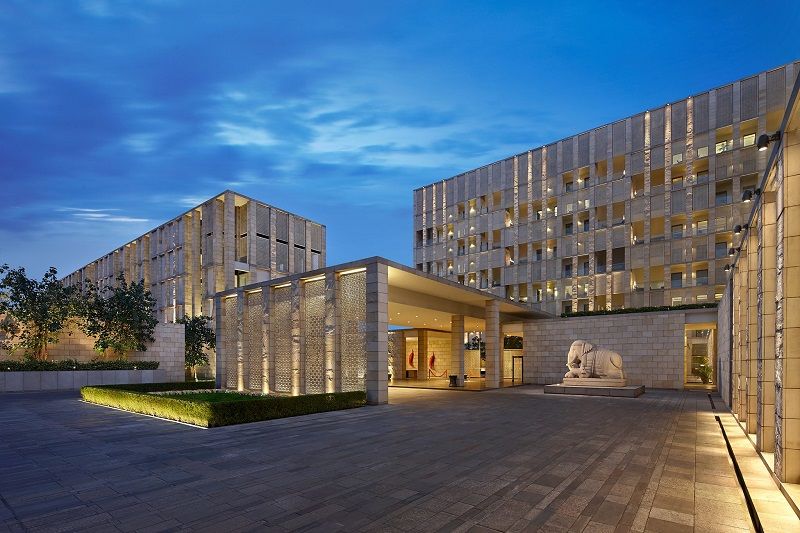 Eat & Drink
Elan Restaurant, serves from an extensive menu of Indian cuisine for breakfast, lunch, and dinner.
For pan Asian through the Middle East to European dishes, the OTW serves great and it is also suitable for organising private parties or small family functions.
For making it a special moment for any loved one, they also offer a theme based dinner setting in your balcony of in the hotel gardens.
For enjoying drinks/beverages with friends and other fast-food items, the Pool Cafe is another option available.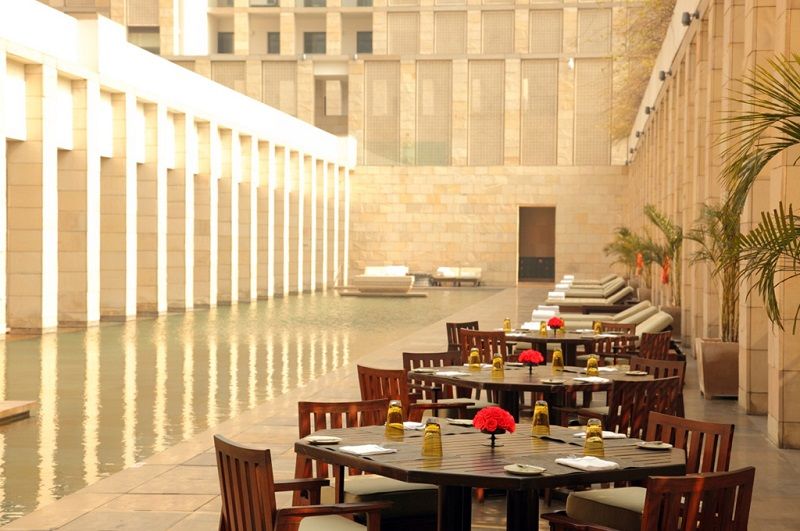 Stay
The hotel accommodates its visitors in its 2 wings consisting 40 rooms further categorised based on facilities offered in particular.
Re-designed with modern lavish interiors, these spacious rooms are well furnished and feature all modish room amenities as you would accept from any luxury hotel like this. LCD TV, DVD players, free Wi-Fi, wired Internet, minibars, coffee/tea maker, 24-hour room service with dining in option. They also provide a complementary newspaper on request whilst your stay.
They provide a quick laundry service as well.
Beds are comfortable covered with quality linens. The main highlight of bathroom is its rainfall showerhead for a refreshing bath.
Each room has an attached balcony with a private plunge pool to enjoy cool view of the Lodhi gardens and city.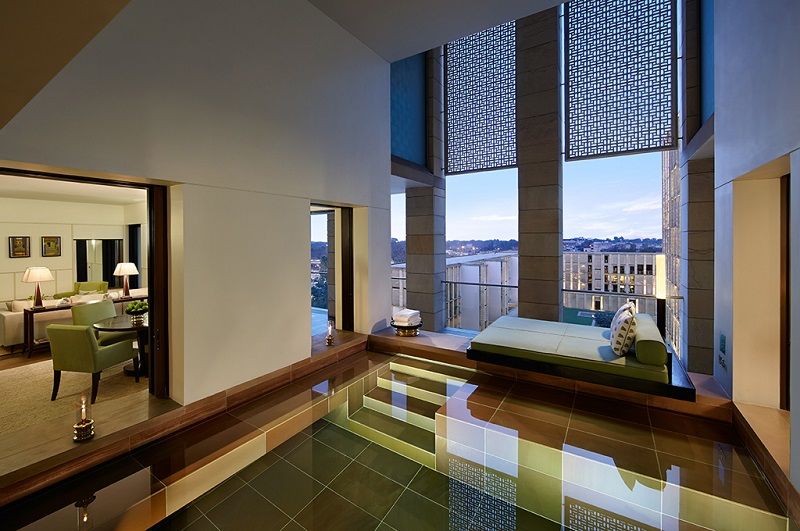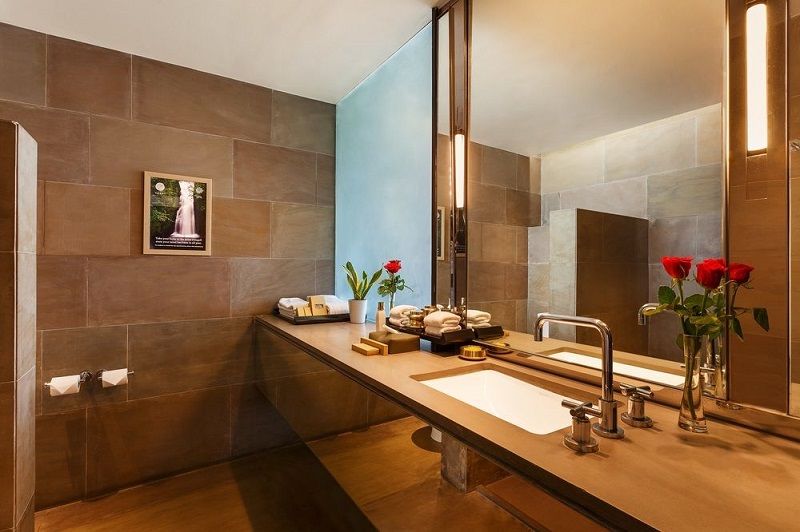 Play
Besides a well-planned tour of the city, there's a lot to keep you engaged in the property itself.
Start your day with a walk and Yoga session in Lodhi Gardens. The sweet chirruping of birds and the fresh air triggers a energetic and soothing pulse in your heart.
Heated Pool, Turkish bath/Hammam, Top notch Gymnasium, Spa, Saloon and Aerobic classes are other activities to give you a healthy take off in the morning.
Three tennis courts and two air conditioned squash courts with complimentary ball boy service is among the USP of this Hotel.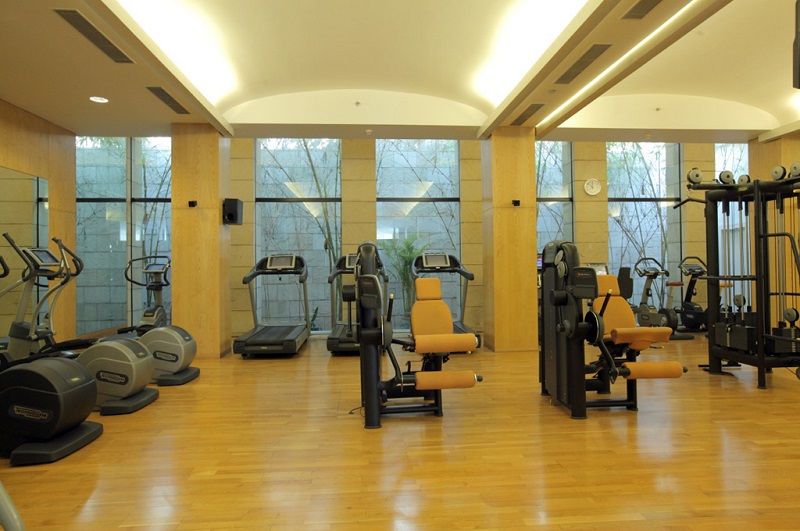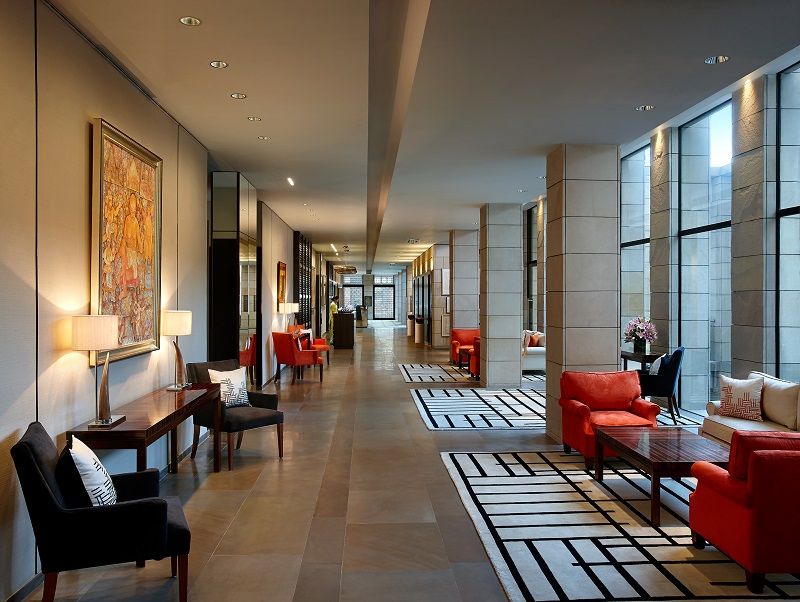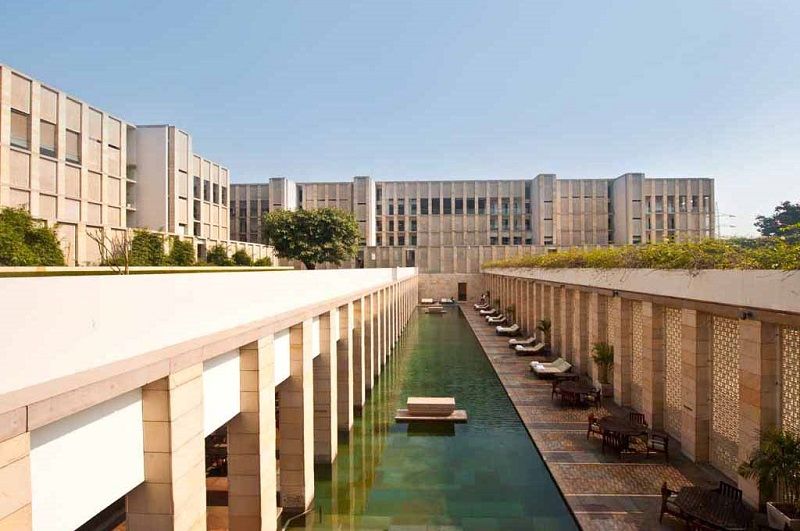 Must Try: The Lodhi Chef Experience, get a sneak peak in to the Kitchens of the hotel where the chefs will teach you some nice recipes of Desserts, Starters and some Main course food items.
You can also conduct Business meetings and other formal events in the meeting rooms and conference rooms of the hotel. They arrange for guest pick up as well.
The Lodhi displays unique collection of artefacts/sculptures from the Apparao galleries of Chennai.
More Information
Hotel: The Lodhi
Location: Lodhi Road, New Delhi, Delhi 110003
Phone: 011 4363 3333
Accommodation: 5 Star
Read more on Travel, Fashion and Lifestyle at my blog - The Indian Salad. I also share pictures and other interesting stuffs on Instagram, Twitter, Pinterest, Google+ and Tumblr.