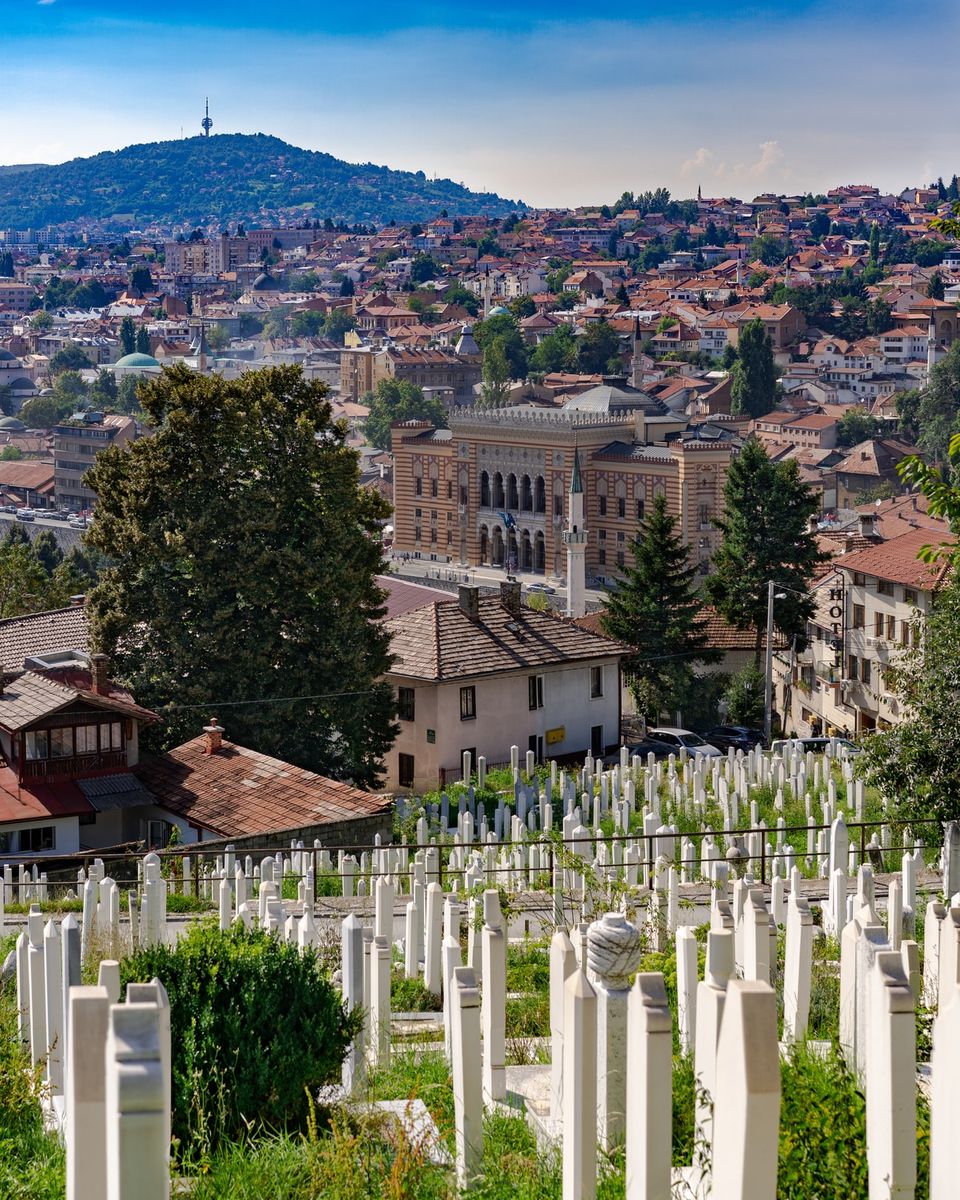 Why go Bosnia & Herzegovina
Nestled within the spectacular Dinaric Alps, towns donning a fascinating confluence of east and west and wrapped in a quarter century old history, Bosnia & Herzegovina is easy to fall in love with. There was never a perfect time than now.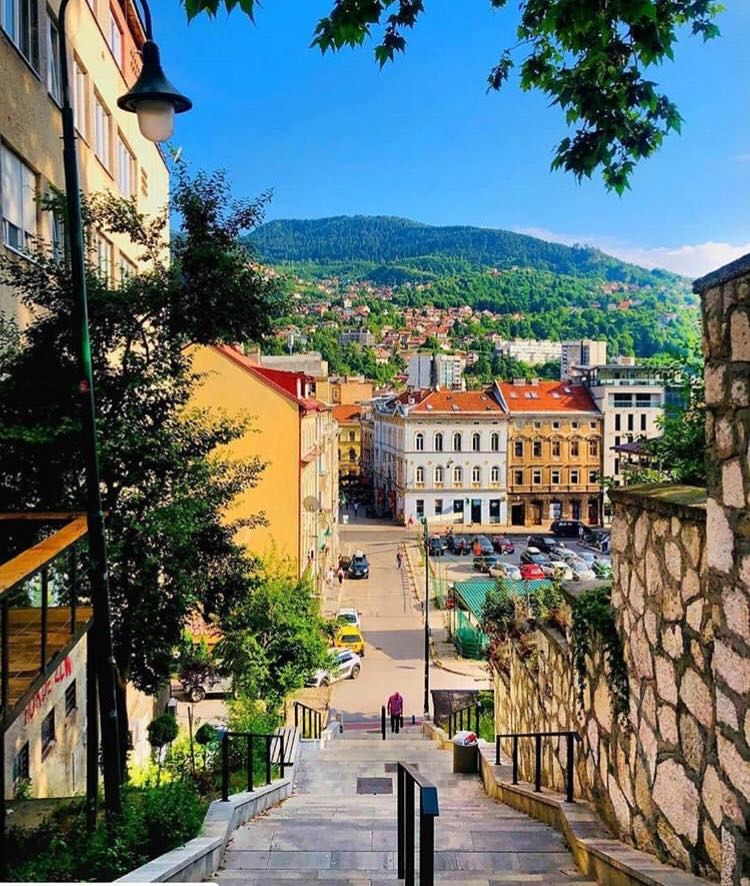 This part of Europe is having a moment they say and why not after strolling the old towns of Mostar and Sarajevo, getting under the way of Bosnian cuisine and indigenous wines of the region, felt for the first why didn't I visit sooner. Most of us live with a stubborn illusion that war torn countries are left with nostalgic crumbling and nothing more to engage with. Hoping for an off-beaten holiday in East Europe I'd travelled to Bosnia & Herzegovina last summer and found the country to be an outlier in the Mediterranean and that's a reason enough to go.
Cliff diving and more in Mostar
While in the most sought after Dubrovnik, heading to Mostar is always a good idea to soak up a different culture. Think of Mostar, the iconic stony Stari Most bridge may spring to mind, but what you won't picture are the crowds who arrive each summer for the red bull cliff diving event. An old tradition of jumping off Stari Most into the river below, known to be one of the coldest rivers in the world, has turned off late to be the most crazy adrenaline fuelled event. The world is getting to know of red bull cliff diving event setting in August but I happen to arrive Mostar last July and found out the old bridge area is as fascinating as the Ottoman designed bridge. Charming cafes and restaurant line by the river side to offer travellers the best views of the town.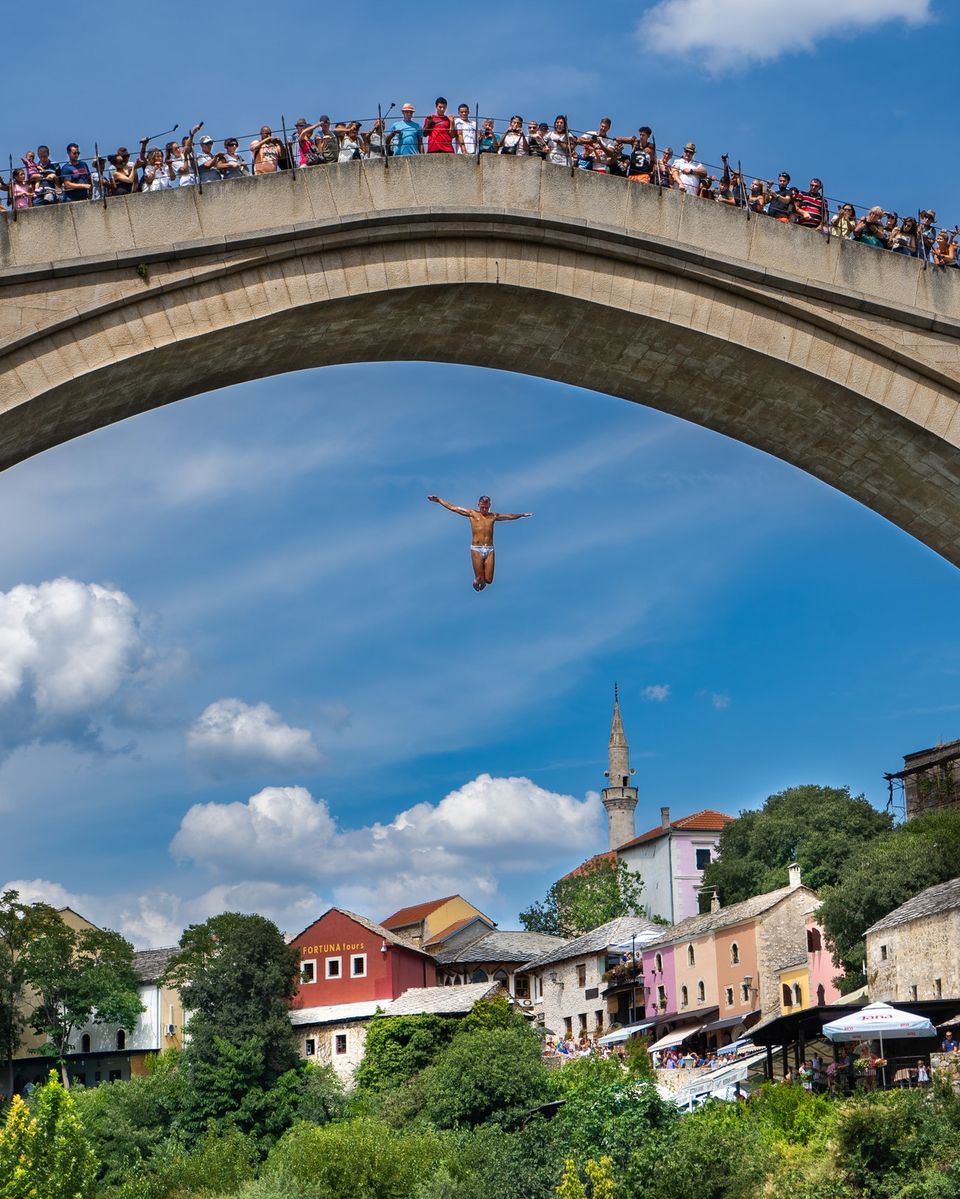 Mostar's other big hitters are the 16th century Koksi Mehmed Pasha Mosque rewarding sweeping vistas of the area only if you push yourself to climb atop the minaret. Stop by the bustling bazaar of Kujundziluk to carry back home laces, Persian lamps, pottery items and other local artefacts. The main thoroughfare rightly called the bazaar conjure an era when a certain kind of hopping spree was all about local specialities rather than imported or designer wears.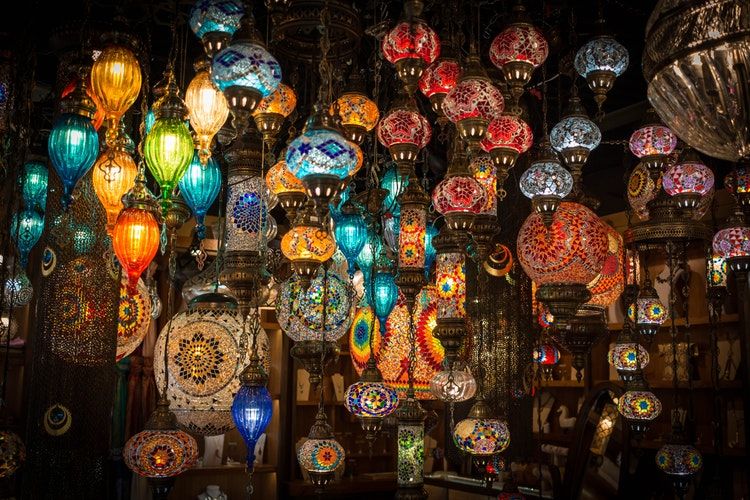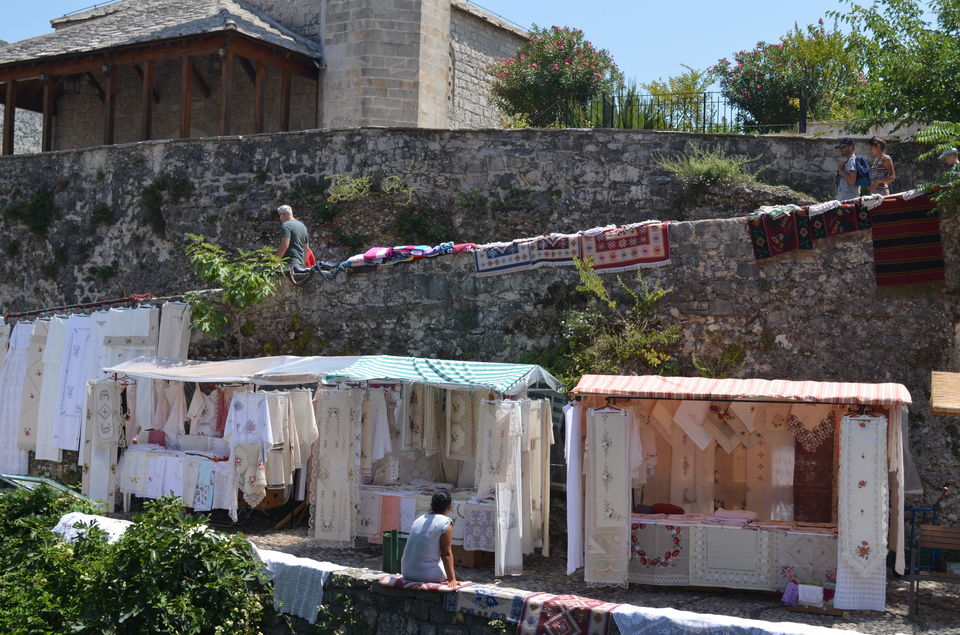 The Museum of Herzegovina is a rerun of the city's history and testifies the darkest hours of Mostar through an audiovisual.
While walking down the cobble streets the whiff of coffee and grilled meat induces the urge to explore more. I sat by a river side café with my local guide to know the efforts of UNESCO and other allies in preserving and recognising Mostar's old bridge area as a World Heritage site.
Never stop exploring Sarajevo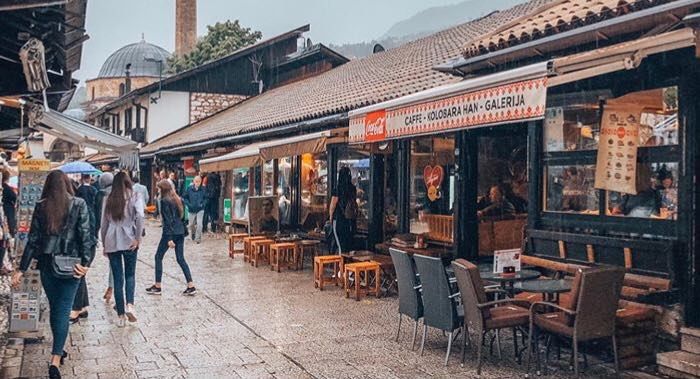 A walking tour is the best way to get the lay of the land. Sarajevo, the capital of Bosnia & Herzegovina was under siege for four years during the horrific Bosnian war, today the winds of change have shaped it into an vibrant city.
I began the day with a pastry and a coffee at one of the city's café's. I continued the morning by strolling through the main drag i.e. Bascarsija square and as others I too was engulfed in the retail therapy. Meander through the 15the century old cobblestone alleys lined by gift shops selling traditional Bosnian copper wares and artefacts, cafes and restaurants.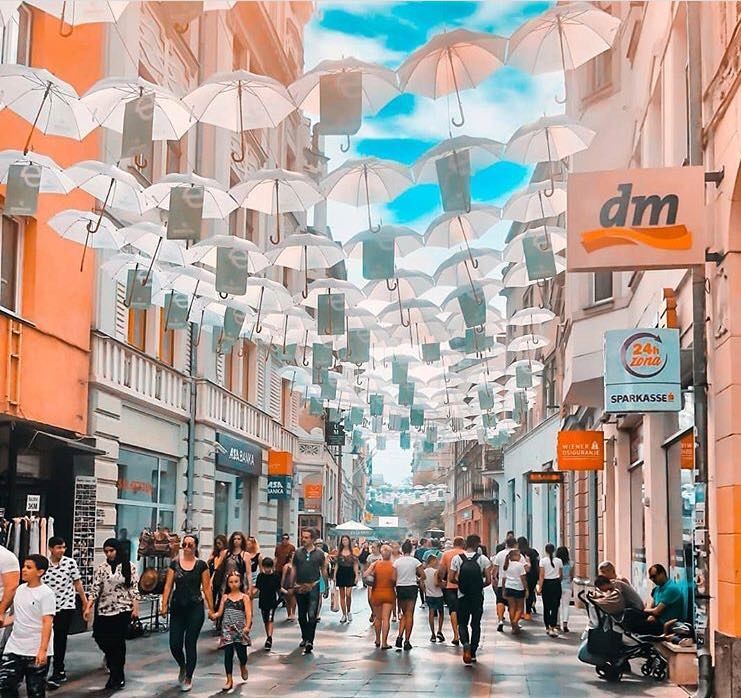 If you are into the latest fashion and accessories of the 21st century, head towards the pastel facades of the Austro-Hungarian Ferhadija Street. I checked out the latest fashion boutiques packed in floor to ceiling European fashion and unique Bosnian styles.Currently young minds in Bosnia are churning new ideas in fashion earning editorial buzz after the Sarajevo fashion week, held twice a year for the past eight years.
Sarajevo's street food is as good as it gets, smelling of grilled meat and coffee around the eat corners, I sat to dig in a cevapcici, a beef sausage wrapped in pita, onions, and creamy kajmak cheese.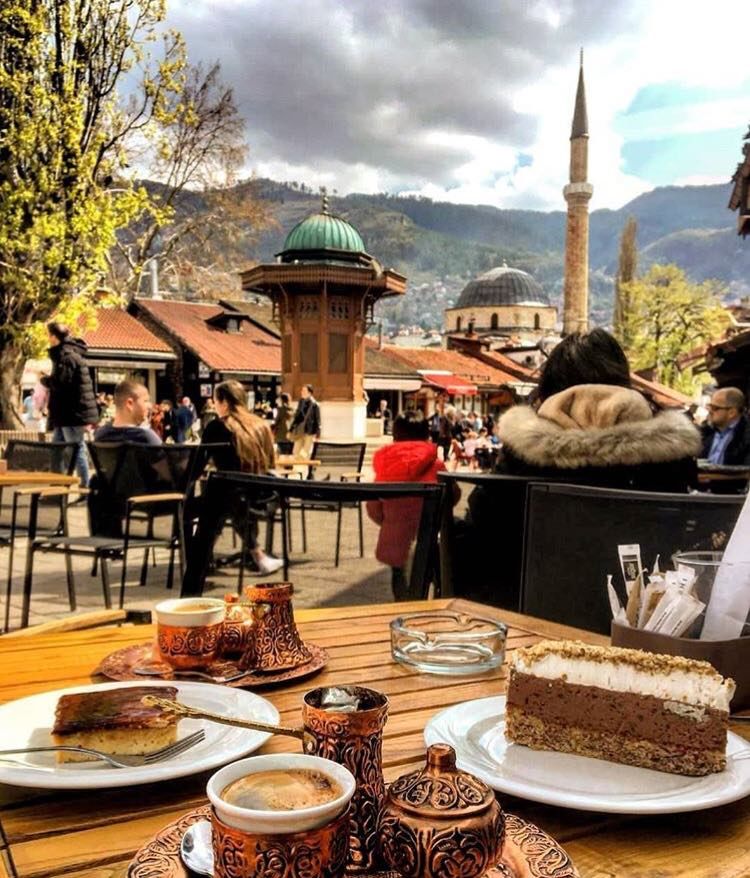 You can't step foot in Sarajevo and not engage in the most unforgettable genocide. National Museum, Galerija 11/7/95, the tunnel of hope and new Museum of Crime against humanity and Genocide are some of the top picks for history buffs.
I found relaxing in roof top cafes and restaurants is customary in Sarajevo. As the locals do I sat in a cosy nook of a rooftop café on the top floor of the Avaz Twist Tower, tallest building in the whole of Balkans that registered me for the first, the city looked a beautiful spill over of old into the new.
After filled to the brim with experiences on streets, cool rooftop cafes, and hip nightclubs I go home believing in a story, the secret of change is to focus all of your energy not on fighting the old but on building the new. This is the story of Sarajevo and every where you turn speaks loudly: honouring the past doesn't have to mean living in it.
Make a stop off to taste wines made by monks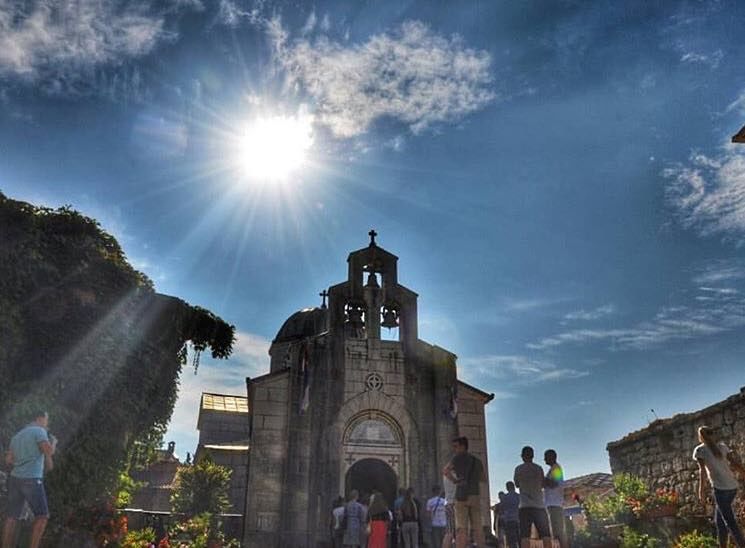 A 500 year old monastic tradition of wine making, the 15th- century stone cellar with hundred-year-old oak barrels and indigenous grape varieties lured me to this region of Herzegovina. Set in the scenic karst landscape of Herzegovina along the right bank of the Trebisnjica river lies the Tvrdos monastery bounded by vineyards and orchards. Tvrdos is the oldest Serbian orthodox monastery of the region and the lines of the grass green vines follow gentle contours and in between them you'll find grapes are handpicked by none other than the monks.
Less than two decades ago, the monks started producing a variety called Vranac wine in the fertile region of Trebinjsko Polje. The combination of a rocky soil soaked in the fertile land and the sub Mediterranean clime brings the minerality and the sweet nose to the grapes perfect for Vranac and Zilavka, born here for centuries. Vranac is the choice of most Bosnian tables, with the distinctive flavours of cranberry and pleasant notes of over done bread. Acids living vibrant and lasts till the very finish, in which a pure flavour of ripe cherry stays on your palate.
The name of Tvrdos monastery reached the rest of the world specially after one of their famous wines, Grand Reserve Vranac received a gold medal of the Decanter 2018 World Wine awards. If here its totally possible to buy this wine, costing a little of 100 dollars. Lunch with stunning views of the mountains, meet other wine lovers like you and wait for many moments cheering you on through the wine tour. Never forget to explore more in Bosnia & Herzegovina and that for a matchless experience !

Go for a highlander adventure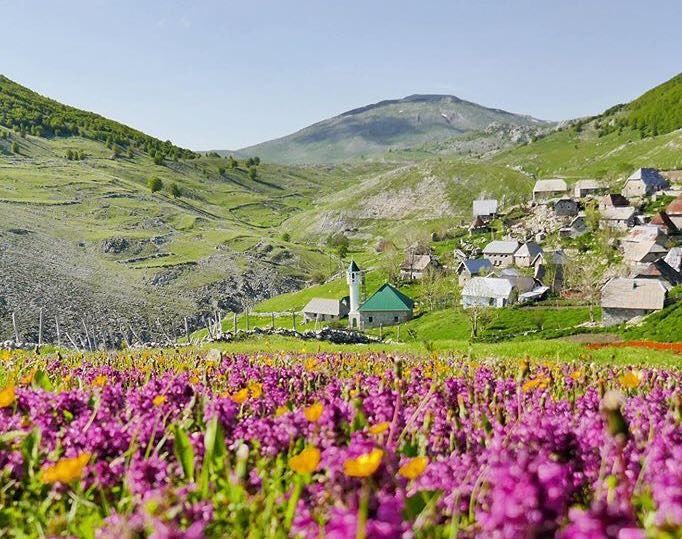 Each culture is a sort of magic box where one discovers with joy and curiosity the habits and customs of a country. To know a country skin deep, the first thing you need to do is learn about its culture. I immersed myself in Bosnia's.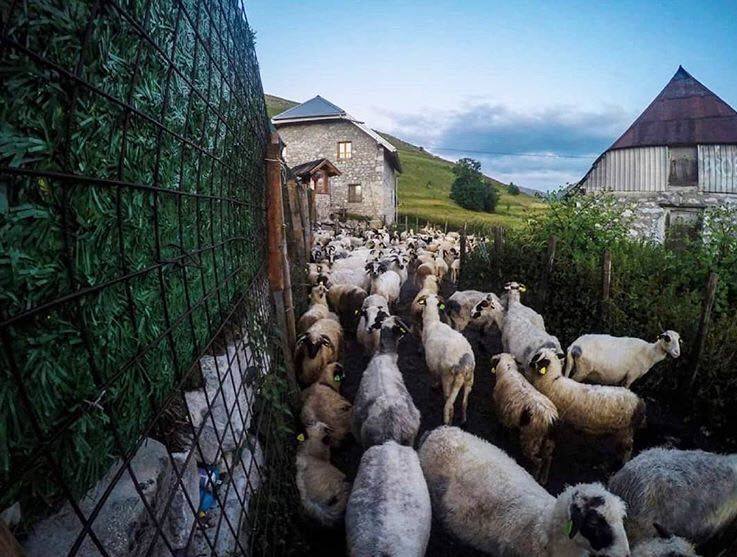 Hiking the highest mountain village of Lukomir and getting to know their food, culture and highlander life was a biggest takeaway of this trip. I started the hike from Umoljani village, nestled on Mount Bjelašnica, an hour's drive from Sarajevo. One way is roughly 3-4 hour long hike to reach Lukomir village but taking a trail to reach at around 1896 metres is the most rewarding. As I put on my backpack and pushed to reach the stunning Rakitnica Canyon, mountains of Treskavica, the curvy stream of Studeni Potok and numerous small villages in distance sit on the plateaus. I didn't notice a change in colour en-route my hike that invariably crowd questions in my mind and when I reached Lukomir village, the spectacle before me took my heart away. It is the blissful slow pace of mountain life, centuries-old structures and the warm welcome by which we were greeted into their huts was a experience I can never forget. The icing on the cake was getting hosted by an Bosnian family and lunching traditional Bosnian homemade pies and yogurt at the backdrop of the mountains. I could never had this idea of Bosnia & Herzegovina if I hadn't rolled up my sleeves to hike this far.
Bosnian food is luring Europeans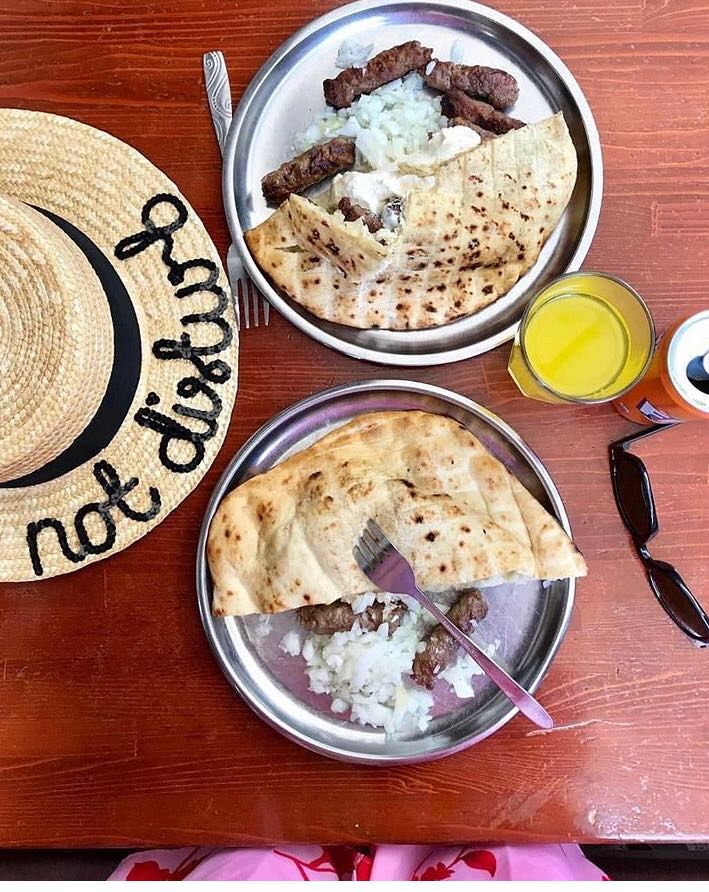 Cevapi, Civara, Burek, Dolma , never heard of them, never mind I'll introduce you to these Bosnian delicacies
Which will surely excite your palate. After having eaten signature dishes in other parts of the known world, I found myself wandering down the streets of Mostar & Sarejevo what to eat. As little as known to everyone Bosnian food is often mistaken as Turkish. Its amazing to see how the streets in these cities buzz with foodies even on a regular week day. Standing outside a famous local restaurant in Mostar, I notice locals are helping out tourists to introduce the classic flavours of Bosnia, just like I was introduced to Cevapi, meat sausages paired with pita kinda bread and served with sour cream and onion) or to Burek, a filo pastry with minced meat, spinach, cheese or potato fillings by my tour guide. I visited few chic cafes & restaurants in Sarejevo and tried for a starter, the sour-cream-smothered klepe (meat-filled Bosnian ravioli, and bean soup.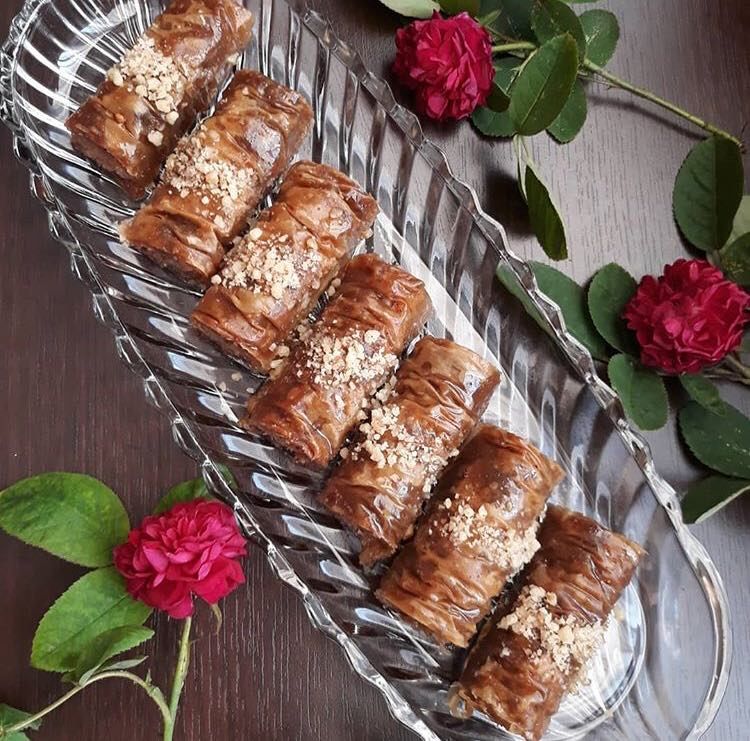 But an authentic Bosnian dinner is not complete without digging in the Bosanki Lonac, a creamy stew of vegetables and meat cooked in white wine with spices like chili, garlic, paprika with a flavour that you'll be tempted to write and talk about.
In Bosnia it was the first time I'd been scared of the black sludgy coffee. Drinking coffee like all other European countries is a lifestyle here but only different is its taken to relax and inspire socialising other than dragging one out of a slump.
If you a food writer or just a lover of good flavours, try Bosnian food in Cevabdzinica Zeljuo in the main street in Sarajevo or look for Sadrvan in Mostar, a traditional Bosnian restaurant dishing out the best cooked cevapi and sour cream.
While old timers are happily living up to its traditions, the millennials are coming up with stylist cafes and restaurants serving the fusion of Bosnian-European cuisine along with the Turkish taping on its old connection since Ottoman era. Whether it is the surrounding countryside that locals and travellers are rediscovering, or spending some time meandering through the tiny cobblestone streets, lined with small shops & now vintage stores that reminds you still there is a world at work content without high-rises, designer labels and broad shopping streets and here's why you should consider you next Europe trip to Bosnia & Herzegovina.