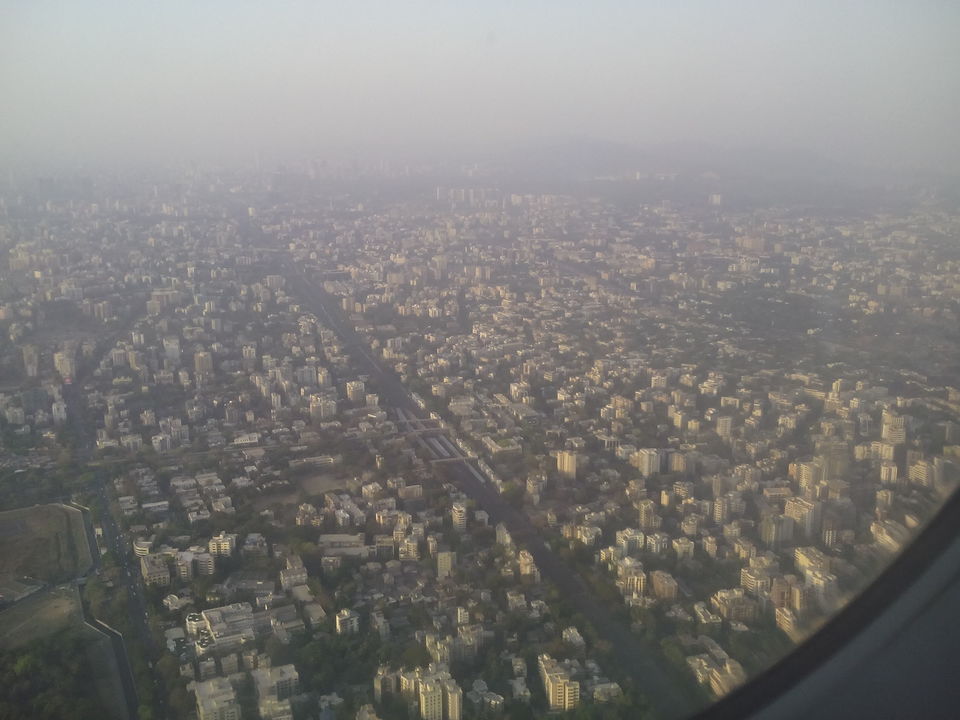 I will not call myself a traveler yet, i think my definition of traveler and travelling both is quite different from others. Anyway whatever it is one should share their stories and experiences. I haven't been to many places but whatever place I have been to I try learn and observe from the place.
So this mid semester break we as a group decided to take a trip to Aurangabad, Maharashtra and then Bombay (I know it's called Mumbai but I'd rather prefer calling it Bombay after spending around 28 hours in the city). 28 hours is nothing for a city like bombay, in my view we need our whole life to know what the city is actually.
Before exploring Bombay we were at our friend's place at Aurangabad, Maharashtra spending quality time with family. We had a chance to visit Ajanta. It's a 2 hour drive from Aurangabad. A must visit if you are around Ajanta. It is a thousand years old cave and took around 700 years to construct. I would suggest reading up about Ajanta and then visiting the place rather than hiring a guide, which I did not find reliable. But yes they'll show some interesting paintings, 3D effects and illusions inside the cave. Total there are 30 caves, only 26 are accessible the other four don't have a way to get inside. It'll take you around 3 hours to see all the caves.
We reached the city of dreams 'Bombay' on 14th March 2017 at around 1 pm (Dadar Railway station) and directly hopped for lunch at Sadanand Coffee House, Worli. The food there is good and the prices are fine. We paid Rs. 600 for six people, which mean Rs 100 per person. Try out the Onion Rava Dosa (without Masala) it's crispy and delicious. With our stomach filled all and full of energy we started for Nehru Planetarium. I had never been to one. It was something new. I mean I am a 20 year old woman who has not gone through some experiences which a child should go through in those years. Anyways the best part was weighing in different planets. On earth I was 59 kgs, moon 27kgs etc. It was fun being there. If you had not been there do visit and if you have been visit again. Go relive your childhood, be a child again. We came outside and found this very interesting thing. A street vendor was blowing some different kind of balloons made up of I think mix of plastic and rubber, white in color which did not burst. I still exactly don't know what it was but I was happy to see it. It was something exciting, something which can make an adult like me happy.
The next stop after talking to the taxi driver was Haji Ali. I don't know the history behind it (Better read about it). It's full of crowd. Devotes keep on coming the whole day. It was afternoon when we had reached their. The view is beautiful when one walks towards the Dargha and I believe the view becomes more beautiful and peaceful in evening during sunset. I would suggest to go there around 4-5 pm and have some time in your hand so that you can enjoy the sunset and live the moment. Don't forget to eat and drink milkshakes and deserts from the shop next to the way where Haji Ali starts, it's on the main road only.
One thing, as you know Bombay is a huge city it requires a lot of traveling from one place to another. While on my way to Hajji Ali for the first time in my life I had seen sea. I don't have words to express my feelings, what I would suggest is that being in that moment. Also talk to local people or taxi drivers they are the best people to tell you about the city and will suggest a lot of things. Not only this they will share their experiences, challenges encountered by them on daily bases. The next stop was Laxmi Temple just next to Hajji Ali. I don't know much about the temple, the cab driver suggested us to visit so we did. I am not a religious person. But i believe that one should visit places that do not excite them, who know what's waiting for you there. Surprises are best.
After Hajji Ali the next stop was Gateway of India. It was evening when we reached there. The taxi ride was about 3o min and I can say that it was one of the best rides I have ever had. Passing through Marine Drive, the sun is setting. Sky was orange, sun touching the sea and the orange light coming from behind huge buildings. While traveling to Gateway of India we had chance to see Lata ji's house, Ambani's house (which has 20 stories and only 5 people live their), Bombay high court, church gate etc.
I would like to share one thing, no matter how tired or sleepy you feel while sitting in a taxi don't sleep you'll miss a lot of things. Just see outside it's worth it especially when you are visiting the place for the first time. We reached Gateway of India around 6:30 - 7 PM the sun was set. It's a beautiful architecture, do sit there for a while and enjoy the sea. Also get photographs clicked from the local photographer at the place. I know we may know better photography skills, but still it's a best way to keep memories. We may have hundreds of photographs in our DSLR or mobile phones but this single photograph we can keep with ourselves always. I got one clicked.
Right next to Gate way of India is Taj Palace Hotel, both the old and new buildings. Go visit Taj. It's an amazing architecture. A must visit is their Art gallery you'll get to know about the history of Taj Palace Hotel or if you're lucky enough you may meet a celebrity.
Leopold Cafe is one of the best place to eat if you're hungry it's right on the next street (Colaba) you'll have to walk a little. The cafe was started in 1871, has survived the 26/11 terrorist attacks. They have preserved the bullet marks; you may like to have a look at the preserved bullet marks.
Evening is the best time to spend your time at Marine drive. It's a short walk from the Taj. Sit there and spend quality time. At the end Chowpaty is there, you can have local food and enjoy your evening, or people like me who are seeing sea for the first time can have fun, play with water or collect shells/stones from the shore as I did. I think it is something which truly belongs there and the most honest ways to keep memories. People say get something which is only available at that place and these stones are the most beautiful thing. Also in my view every stone has its own story, everyone is different like these stones we human beings are also different from each other, everyone has a unique and special qualities. We were their till 1 am sitting and sharing our stories. I would suggest if you are at Marine drive just talk to somebody he/she may be close to you or a stranger. In my case he was a stranger and I promise you'll cherish those moments. It shouldn't be anything huge, just sitting and talking,laughing together. I can say that it was the best time of the trip. It will always remain close to my heart.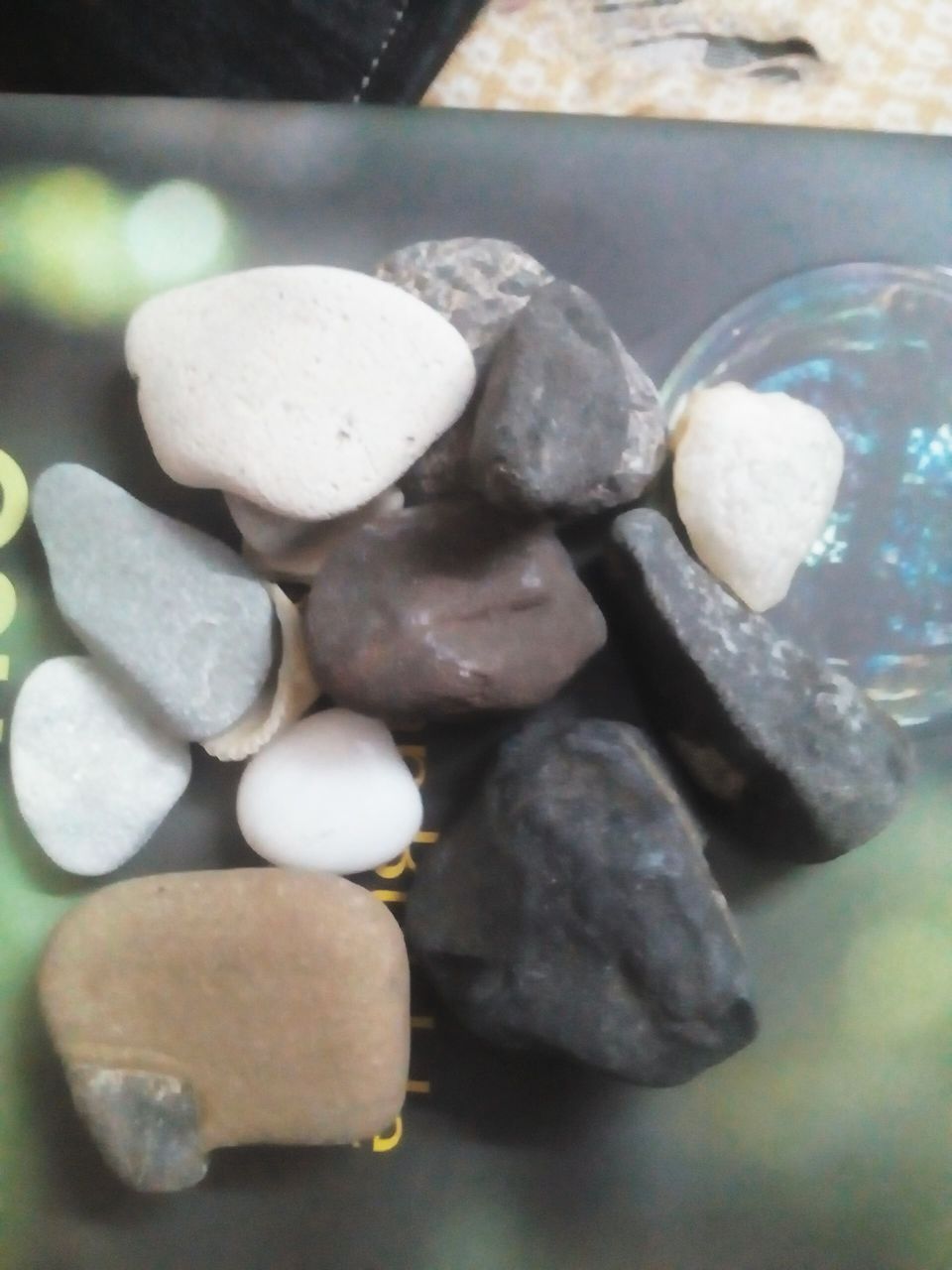 While going back to our place we came via ceiling. I will say just keep your taxi window open, take your head out of the window (Be careful) and see, feel the wind, smell the fragrance of water. I did this. It's takes 15 minutes to cross the ceiling. Forget everything for those minutes.
The next day was something which I think no Google search will have in their list. The place I was staying was Goregaon East. We had slept at 3 am in the morning and decided to go somewhere in the morning that means waking up at 5 am (We had 2-3 places in our mind). I got up at 6 AM next day and tried waking up all my friends to accompany me, none of them got up. After 40 min my friend, whose place we were staying at got up and we both decided to go somewhere. Both of us started. The area we were going to is called Gokuldhaam. The first thing which came on our way was a Tabela, a place where buffalo are kept and milking is done. Unfortunately both of us forgot money otherwise we would have bought fresh milk and drank. While walking down the road my friend strike with an idea to visit a lake called Mini Kashmir. It's was a 1 – 2km walk from Tabela. Unfortunately the lake was closed. The Opening time was from 9 am and we had reached there at 7AM. Anyways we had sneaked in and sat there for 15 min watching ducks and sharing our stories. The next stop was Kashmir point next to the lake. It's a small mountain I would say from where view is beautiful. Unfortunately I did not have a chance to go inside. Apparently the entry for females starts from 9 AM and males could go inside, never mind we had to come back. The best thing about the morning was the walk which I really enjoyed. Walking on the road covered fully with trees from above was beautiful; one hardly gets to see roads like these in Delhi.
We came back and the last destination was Siddhivinayak temple. One of the famous temples in Bombay people say it's always full of devotes. Also one white small wall is there and it's said if you write your wish just with your fingers, your wish comes true. I wrote mine. Let's see if it comes to be true.
While on way to airport we were talking to the driver, out of excitement we asked him what's his favorite place in the city, you know what he said 'my home'. At that moment i could only smile. I don't know why. I could only give a smile.
Another driver shared that this city never sleeps. During night shifts he drives taxi and during day time his father drives. The taxi never stops. Nothing stops here.
The trip is yet not over. I am still hung over Bombay, haven't said a good bye yet. What I would want to share is that see as much as you can, learn as much as you can, just open yourself. I know a lot is still left to be seen, this is just a part of Bombay.
Now what was my favorite part of the trip: - drive in the city, marine drive and the morning walk in Gokuldhaam.
Keep Traveling
Keep Being Awesome
A BIENTOT!