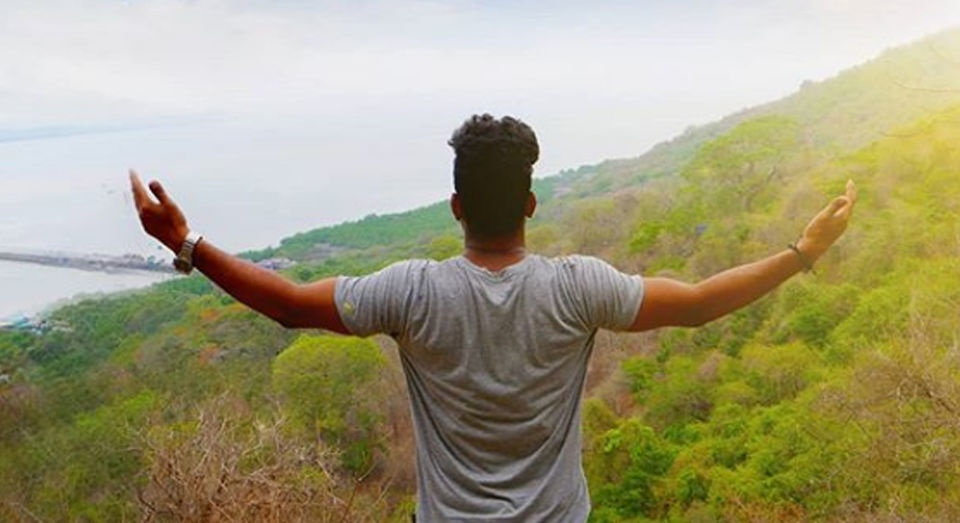 As i have heard a lot about Elephanta Caves and never got time to visit there, i along with my 3 friends decided to explore the Elephanta Caves and Island on 2nd June 2018. Elephanta Caves is a UNESCO World Heritage and that added more excitement to us.
HOW TO REACH
As per i know there is only 1 way to reach Elephanta Caves. You have to first reach to Gateway of India for which you can take a cab or local train. Nearest station will be Churchgate. Then from Gateway of India you have to take a Ferry which wil take approx 1 hour.
COST
Ferry : Rs.250 for a return ticket
Entry: Rs.10
Toy Train: Rs.10
ELEPHANTA CAVES
Elephanta Caves is the main attraction of Elephanta Island. Moreover the best thing i liked was the ferry ride in the ocean. It was such a beautiful view and you can see many big ships on the way. The point where ferry leaves you have to take a walk or can take a toy train to reach the entrance. From entrance you have again to walk about 30 minutes to reach Elephanta Caves. Its a massive structure and is divided in many parts. The caves is dedicated to God Shiva and you will found many beautiful stone sculptures of the same. Do research about its history or you can take any knowledgeable person if you are interested in history and old architecture. It will take about 30-60 minutes to explore all the caves.
CANNON HILL
Apart from the caves you can also explore Cannon Hill which contain two massive real Cannons. The place is isolated and you will hardly find anyone there apart from monkeys. It will take another 15-20 minute walk from the caves.
FINAL THOUGHTS
Its a awesome place to visit with friends and family, specially the ferry ride in the sea. But do note that you have to walk a lot so plan your trip accordingly. Monsoons will be the best time to visit or for rest of the year you can try to go as early morning as possible. A must visit specially for ferry ride.
MORE PHOTOS