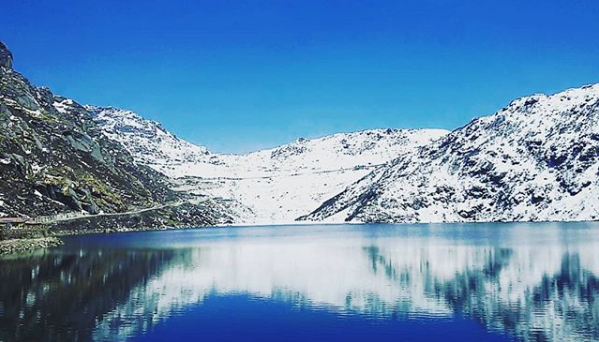 Changu Lake, or locally called the Tsomgo Lake is a lake in Sikkim, 40 kilometers from Gangtok situated at a height of 13,000 feet above sea level. Not many people have heard about it but the place is really beautiful to visit.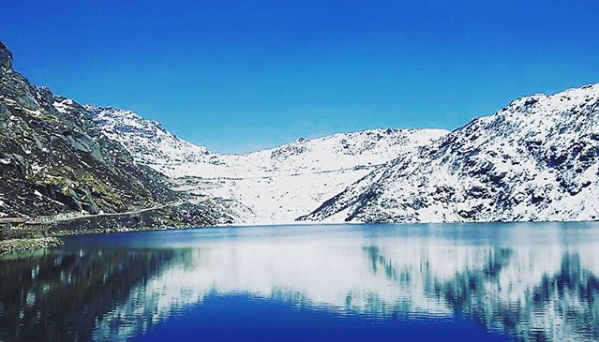 I visited Gangtok in March 2018 and we found the lake to be frozen. The lake is located in the lap of the surrounding hills which receives a good amount of snowfall. When we went to the place, the snow was starting to melt. As a result the place was very slippery; even the lake was frozen at the sides.
The place is 40 kilometers from the capital city of Gangtok and the temperatures are almost in negative throughout the year. This was me at 2 degree Celcius at the Changu, seeing snow for the first time in life!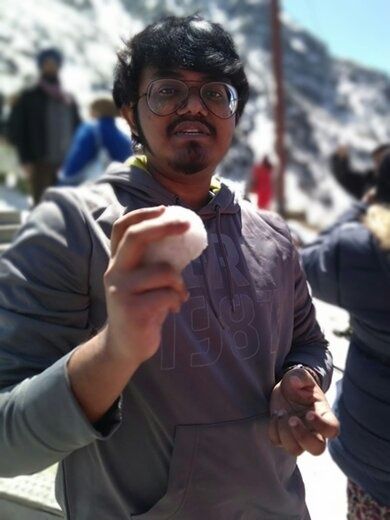 The place also serves as a spot for migratory birds like the Brahmini ducks. Even the road leading to the lake offers such a picturesque view! However keep in mind to get a permit from the local government before visiting this place since it is located in a restricted area.
Spread across 61 acres of area with a depth of 15 meters, the lake shows different colors throughout the year. However it seems the best during the winters when the lake remains fully frozen surrounded by white mountains.
You can read about my Sikkim trip in details on my website: https://soulwanders.000webhostapp.com/sikkim-trip