Life in the mountains can be tough. Specially if you are a monk living in Komic. Known as the highest motorable village in Asia, Komic is situated at approx 15,000 feet. This is also where we played Volleyball with the Monks.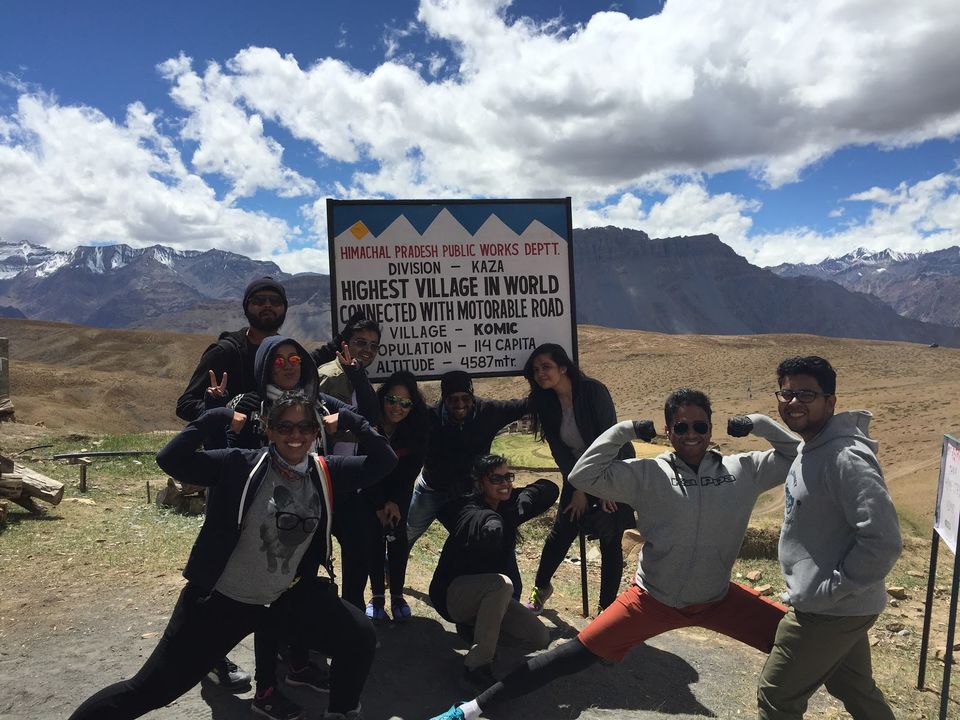 Living up here, with minimal facilities is not an easy task. The air is thin for obvious reasons, making it hard to breathe. Specially for us city dwellers.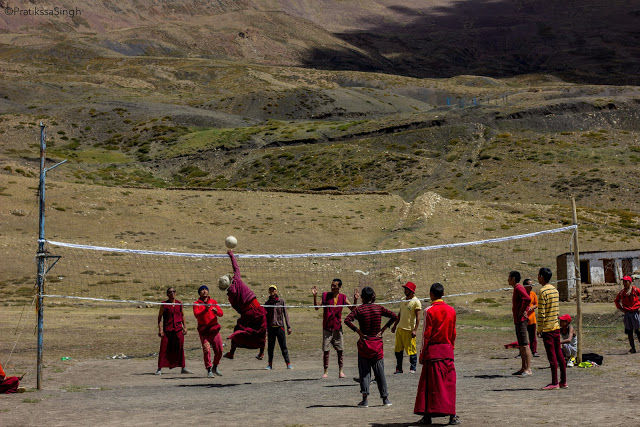 When we got here, we expected to see a monastery filled with monks busy in prayers. Or going about their life with a "low-key" attitude. What we saw was completely different.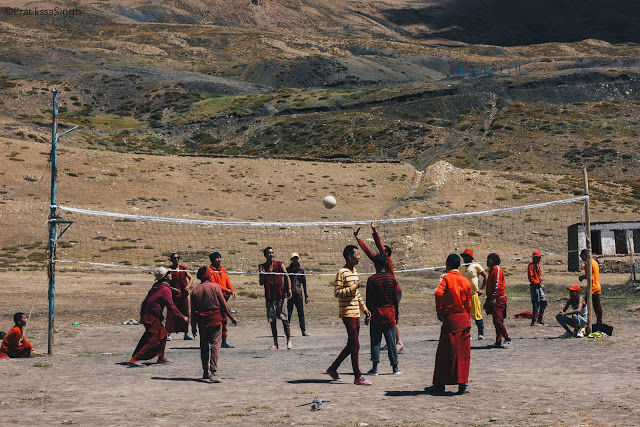 We were greeted with local music playing on a boom box. Monks of all ages were seated in different groups. Some playing a game of carrom. Some were enjoying butter tea and snacks that were freshly cooked.
The whole picture was a surprise for us. We were offered to join the celebration. Their generosity has no bound. They were more than happy to include us outsiders in their tight circle.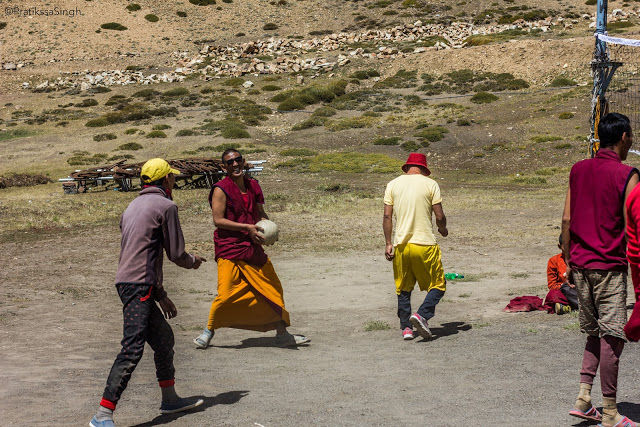 When we walked around the monastery we noticed a group of Monks playing volleyball. The first thought that came to us was, "How the hell are they playing? When here we can't even breathe after a few steps."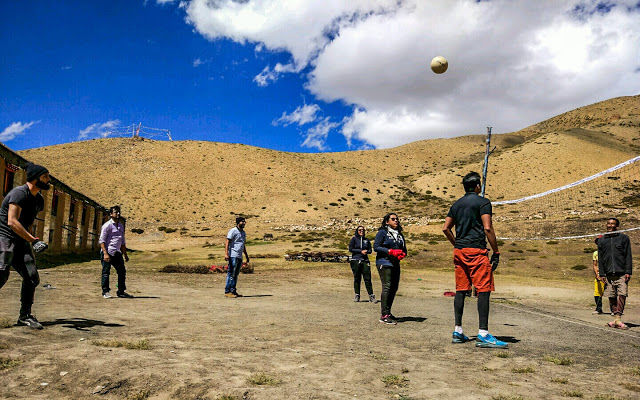 After watching them play for a bit we couldn't help ourselves and asked if its okay to join in? They obviously didn't object.
And then began a friendly match between the highlanders and city dwellers.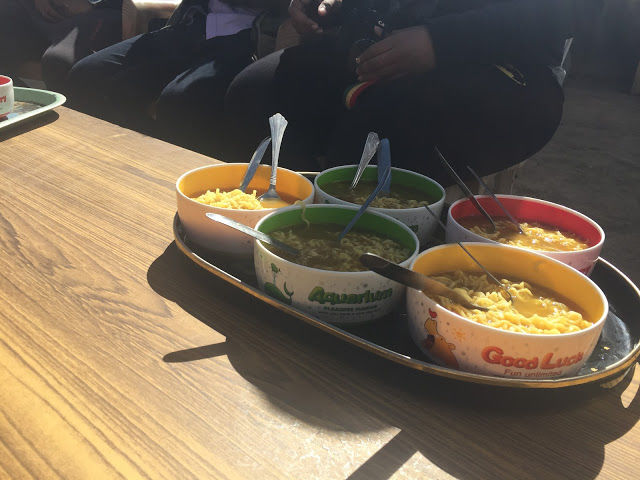 These men didn't even look tired even after they had been playing from a while. We on the other hand were panting like tired dogs after every serve.
Every serve by us was a failed attempt. We made such a fool of ourselves.
Needless to say we sucked at it. And it was their mere mercy and frustration that made us finally win the game. (Mercy win).
That didn't stop us from celebrating our win with a dance off on the song "champions" along with the Monks.
It was almost time for lunch, so we decided to leave. But the Monks had a different plan. They insisted on waiting a while, till they cooked up maggi for us.
So at the end of it. We not only shared snacks with the monks, we also danced with them, played volleyball, had lunch with them, and at the end made unforgettable memories.
I think the adversity of mountains teaches you to appreciate the small things in life.