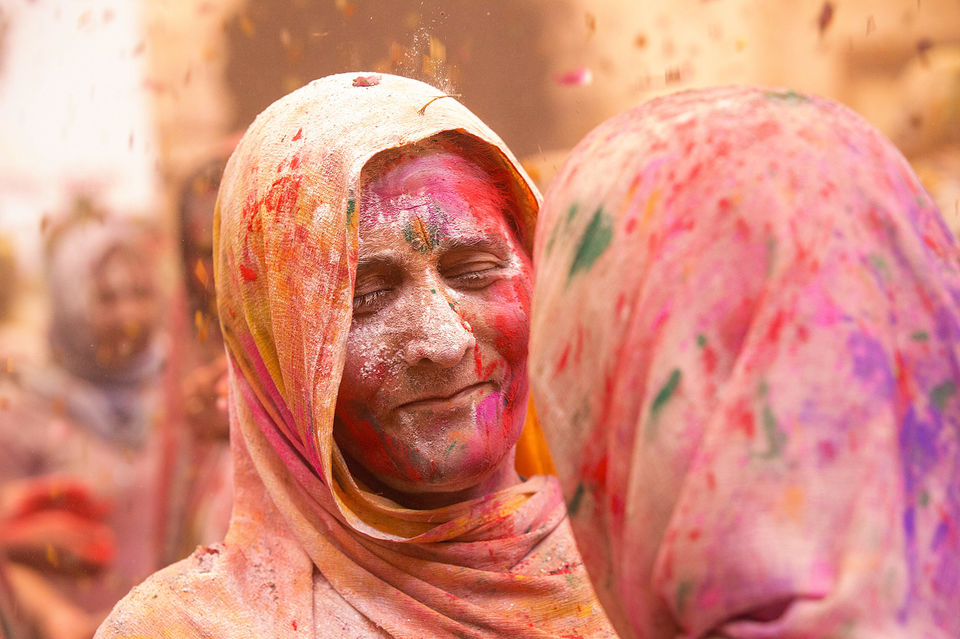 Connect with me on Instagram , Facebook , Twitter
Its been five years since I've been documenting the traditional Holi celebrations in and around Vrindavan. Right from Laddu and Lathmaar Holi in Barsana to the Dauji ka Huranga in Baldev. While all these are spectacular traditional events, it was 2016 that I came across something truly heart warming. Something that adds true colour to these celebrations, the recent liberation of the old widows of Vrindavan to play Holi.
Old traditions dictated that widows could not wear colorful clothes and also were not allowed to play Holi. However all of that changed in March 2013, when Sulabh International, an NGO which works for the upliftment of widows organized Holi celebrations for over a 1000 women. After having suffered in silence for decades, they now have something to look forward to each year.
It was heart warming to see all these women, enjoy something as simple as applying gulaal on each other. May the world be blessed, with more such acts of breaking tradition.