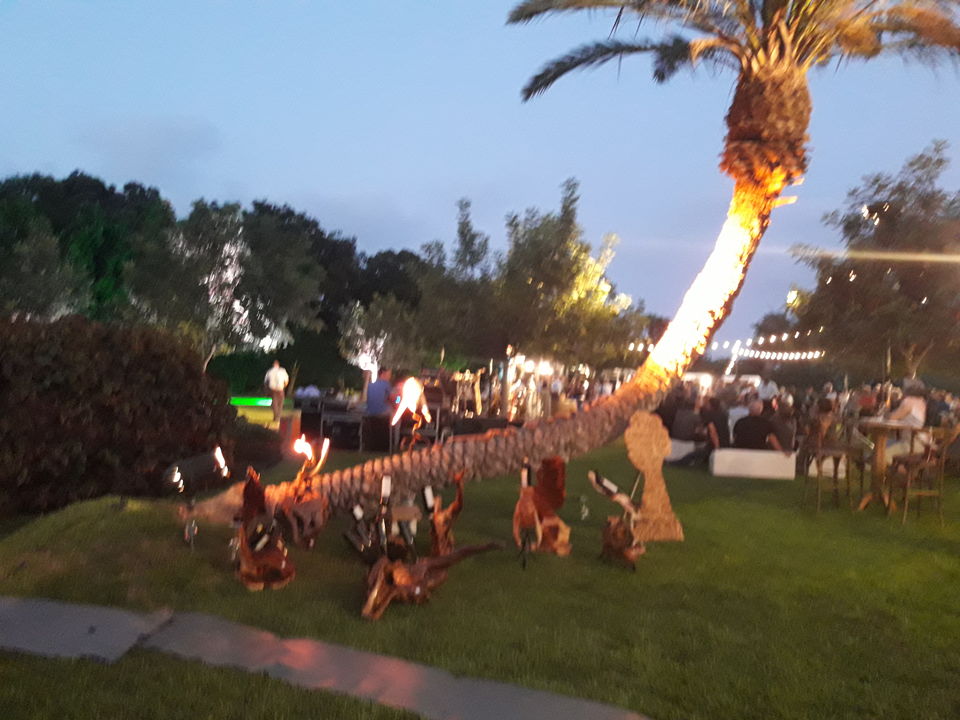 This was one of the most beautiful wine festivals I have ever been to. This festival took place in a unique ambiance-set in the luxurious scents and gardens of Ramat Hanadiv which are situated in Zichron Ya'acov, Israel. Zichron Ya'acov is known to be the wine capital of Israel. Those that partook in this one of a kind wine festival enjoyed the great live music, displays of art, photography and crafts, and the tempting array of gourmet foods and other local agricultural items along with the world-class wines on offer.
The Ramat Hanadiv gardens was established by the Rothschild family in memory of the visionary philanthropist Baron Edmond de Rothschild.
The Baron's contributions were pivotal to the country's wine industry. He imported traditional varieties of grapes to be grown in newly-built villages, established the first modern winery in Israel and fostered the creation of many others, which gained recognition long ago, here and all over the world.
This is what made this wine festival so special –the combination of place and history, beautiful views, and outstanding wine from dozens of wineries from Hanadiv Valley, Emek Hefer, and the slopes of Mt. Carmel, were represented at the festival, along with local producers of fine olive oils, preserves, and other culinary delights, such as: Jacobs Farm Cheeses
The size, style and vintages of the wineries covered a broad range, from the venerable Carmel Winery, founded by the Baron himself, to boutique establishments such as Somek, Alona, Arens, Vortman, Steinmetz, Bar Ma'or, Sadot, Dadah, Eyal, Argov, Shfeya, Amphorae, Shirom, Tishbi, Mivtzar Atlit, Simon, Maia, Shoshana and Binyamina.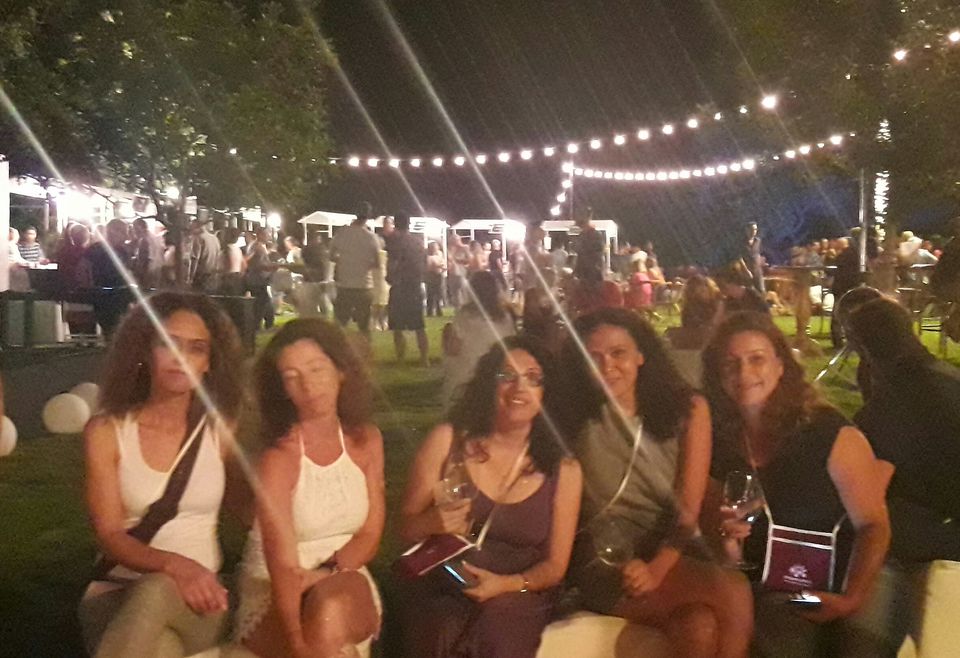 The evening offered exceptional entertainment, exquisite wines, and a beautiful atmosphere. If your a wine lover and you haven't tried Israeli wines yet, I strongly advise you do! And on your next trip to Israel don't forget to visit the beautiful gardens of Ramat Hanadiv.