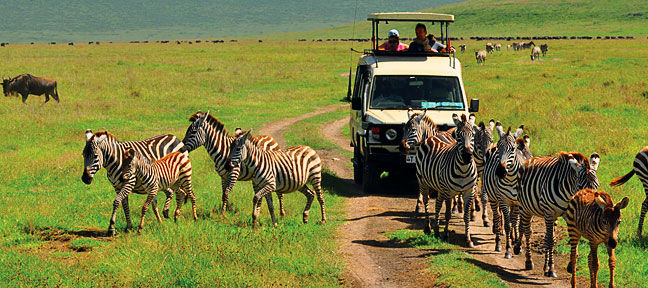 ne of the most exciting and challenging ways to spend your holiday is by booking a safari. Safaris have become increasingly popular in the last decade, and with so many agencies now offering affordable alternatives, they are no longer a past-time for the wealthy. And while the overall idea behind safaris is practically the same everywhere, there is also a myriad of beautiful African countries to choose from for a safari.
Safaris in Tanzania are some of the most popular in the world, along with those in Botswana, Kenya, Namibia and Uganda. Zimbabwe is another great destination for an exciting safari. So, rest assured, there is plenty to choose from. But before booking yourself a safari adventure, here are the five most important things you should know.

1. There is a big difference between budget safaris and more expensive ones
Budget vacations are the new popular thing that all airlines and booking agencies are doing. And just like budget flights and city breaks exist, so do budget safaris. But you need to remember that there is a huge difference between these, and the more expensive ones. Generally, the expensive ones are all-inclusive deals, which means the price also includes accommodation, food, park fees and other services. Budget safaris on the other hand come with the bare minimum.
2. Are you comfortable with strangers on your safari?
If you're fine with sharing your safari trip with ten or twenty other strangers, then you could choose a more affordable trip. However, if you want your safari to be a special occasion that you share with just your loved ones, you will need to pay a bit more. Budget safaris are more of a bundle deal, so your needs are not that important. Make sure you remember that.
3. Luxury safaris also provide luxury vehicles
You most likely know this already, but African countries are really hot. Budget vehicles are crowded and rarely come with proper ventilation. So if you want to travel in style among the wild animals, you will need to book a more expensive trip.
4. Make sure your tour guide is a professional
Unfortunately, ending up with a poorly trained individual guiding your entire trip is something that can happen even on luxury safaris. This is why you need to find out who your tour guide will be, and check some reviews and references on him and her. If you want to also learn new things while on your safari, as you should, make sure the guide that is provided is up to the task.
5. Check how the weather will be during your trip
Remember that you are going to a foreign country, so you need to make sure you book your trip during favorable weather. Some African countries go through a rainy season that could potentially ruin your vacation if you're not careful. So be sure to make the wisest choice when choosing your date.
A safari is an experience you will never forget, so make sure to choose an offer that you're satisfied with. Seeing as today we have options to fit any budget, you have plenty to look at, so better get going if you want to book that trip!