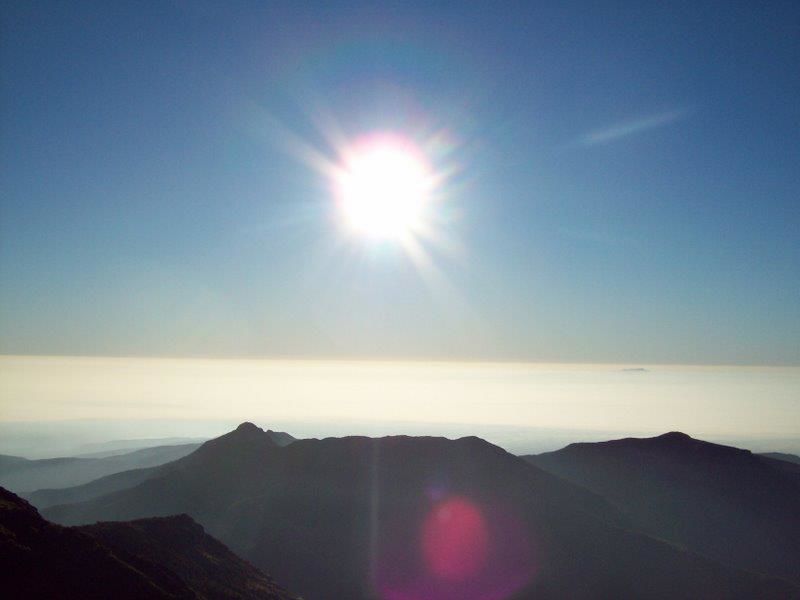 I've lived in Junagadh, a small town in Gujarat for 14 long years before moving to Ahmedabad and later to other parts of India. We were in Junagadh for a function and I had a spare day, that's when I decided to do the Girnar Trek.

You can take a flight to Rajkot which is well connected to other parts of the country and then take a bus or hire a taxi to reach Junagadh which is around 100 km.
The Girnars are older than the Himalayas and a place of spiritual significance for Jains and Hindus. There are five peaks in all. Read the Wikipedia page for more details. :-)
Borrowed a friend's bike the day before. It is always advisable to start early in the morning around 3:00-4:00 AM. I left for the base around 3:30 AM, reached, parked my ride and started around 4:00 AM after having tea. There are stone steps that are unevenly laid all the way till the end with markings indicating the number of steps at every 1000th step.
There are several stalls selling snacks and refreshments. Their rates go up with the altitude though. I had all that I needed, Water 2L, so didn't bother much with these stalls. There are plenty of monkeys here and the more you try to feed them the more of them will surround you - amusing at first, a bit risky later with them jumping and trying to grab stuff from your hands. Watch Out!
After 7000 steps, comes the point where there are a couple of Jain temples. This is where 80% people end their trip and head back after praying at the temples. There's a flat surface here where people rest for a while, have refreshments, enjoy the dazzling view of the mountains and then head back, unless they're the other 20% who choose to go till the end.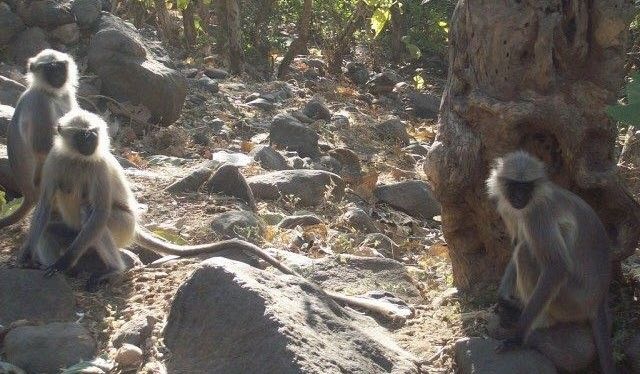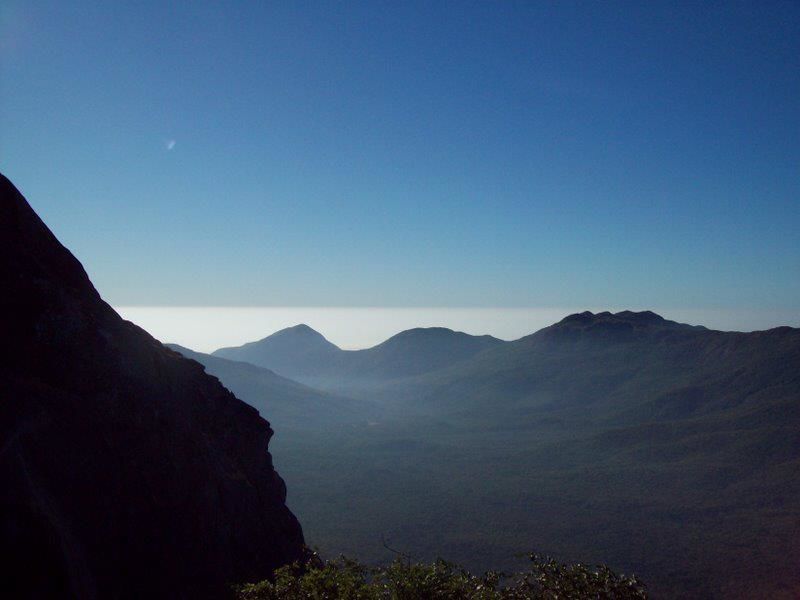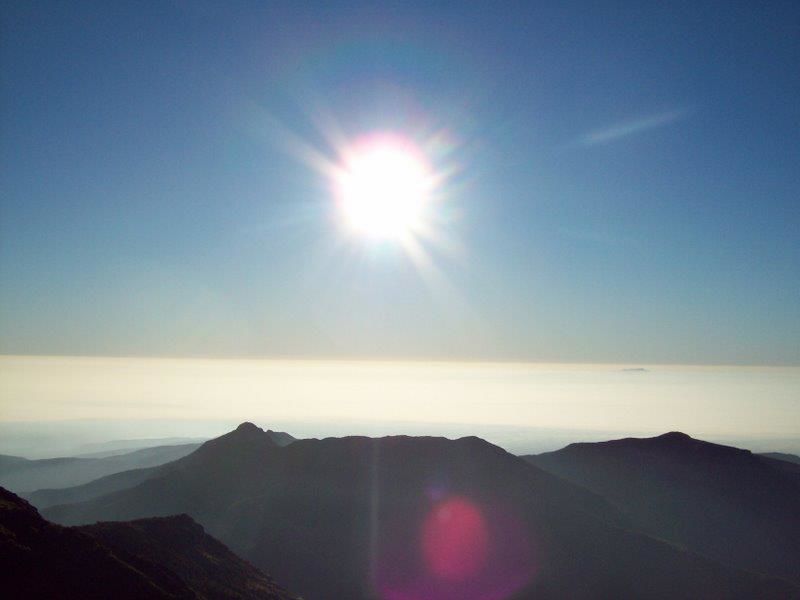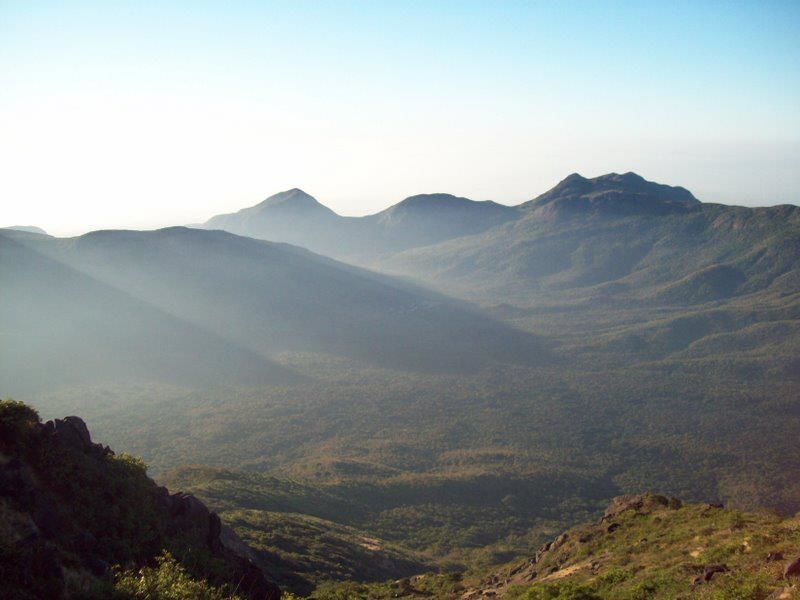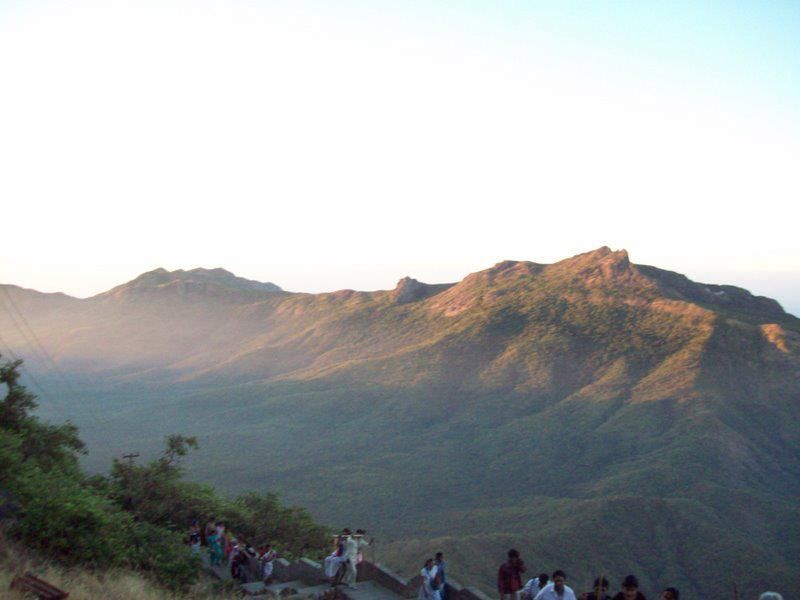 It was already 6:30-7:00 AM, I didn't have much time to rest as I wanted to go till the end. There's a up and down kind of trail here for another 2999 steps which lead you to the final temple. There are sadhus who dwell here and meditate. Photography is strictly prohibited here. Up here from an altitude of ~1030m, the view surrounding is nothing but surreal. The deep serenity of the expanse of clouds with the sun rays playing with them takes you to a state of trance. After spending some time here, I started back and reached the base by 12:30 PM.
Tip: There are dolis which you can rent and then 2 people will carry you all the way up. They charge depending on your weight though. A lot of aged people prefer this.