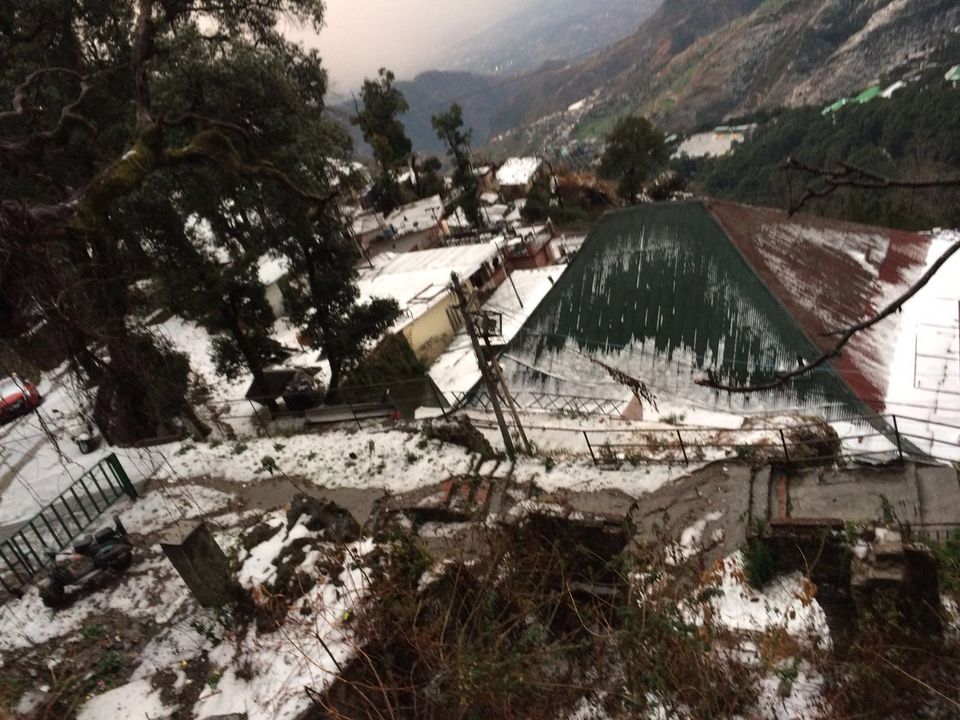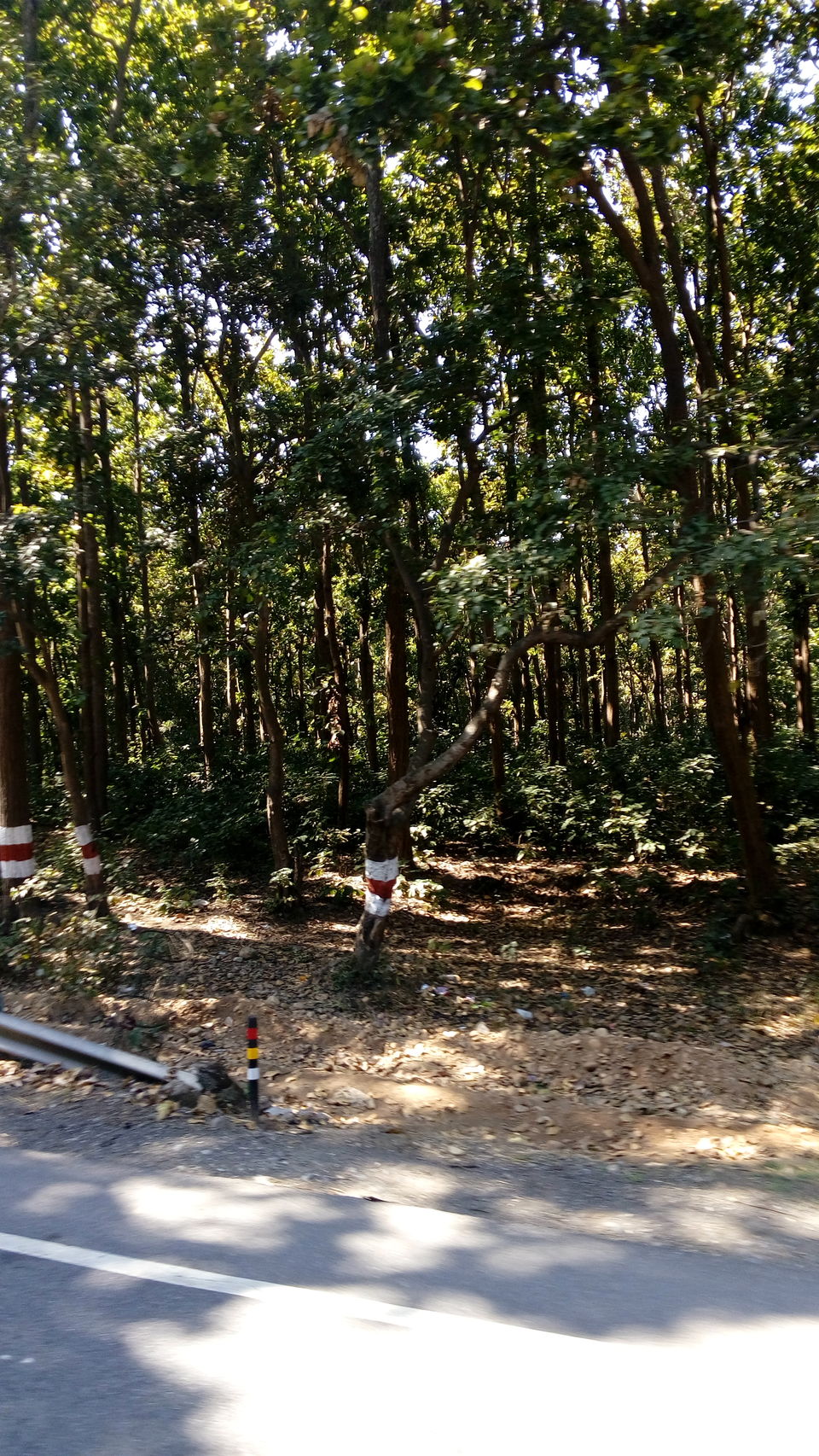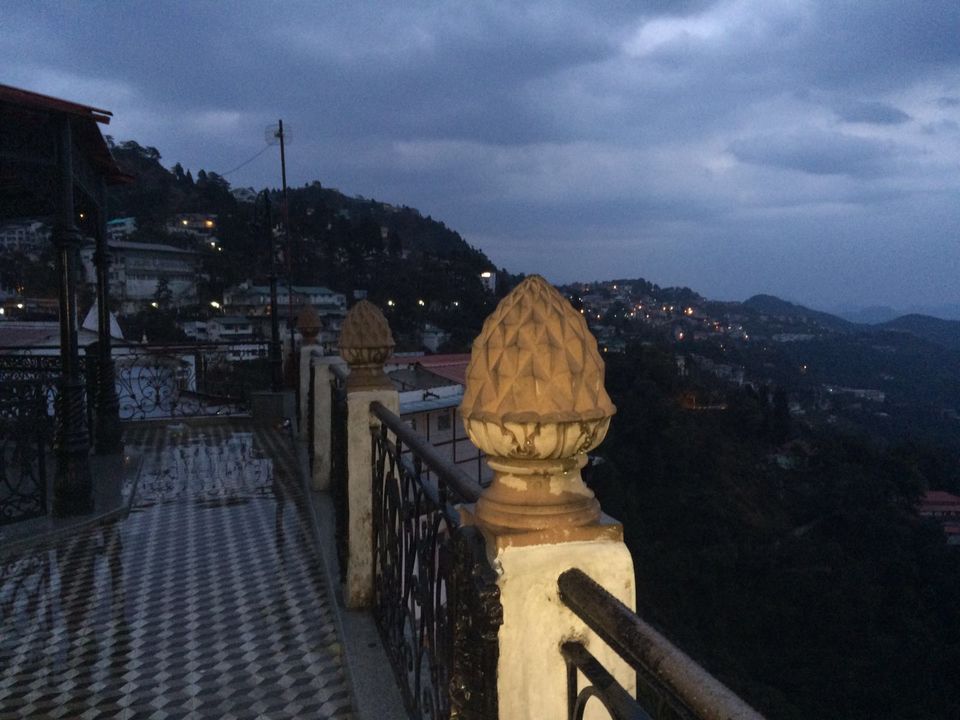 The month of February and I had not got any chance to get out of city life since last year, so wanted to spend some good time in the hills. It was a last minute planned trip or rather say unplanned trip. On Friday evening, my fiance called me and asked if I want to go to hills and with the spirit of true traveller I said a big YES!! Although we didn't decide where to go but all we knew was to go to our rooms and pack our bags to rush to ISBT. And we did so.
Few tops and jeans in the backpack, my favorite newly bought leather jacket and toiletries, my photography companion my DSLR and we were set to go to the trip. We boarded the metro from Gurgaon and on the way to ISBT I dialled few numbers to travel agencies to check if there's any group going for some hill or chill trip and I was successful but I changed my mind at the last moment for not going with a group of tourists but as a traveller only.
Reaching ISBT, we were not sure of where we really wanted to go as there were two luring destinations - Mcleodganj and Nainital and both in different directions and states. And at last we decided to go to Dehradun, although completely new choice :P He bought tickets and we took bus for Dehradoon but as I always like to go for more so we thought of going to Mussoorie all the way from Dehradoon. The bus started and as our trip to beautiful place. Midway, the bus stopped for midnight snacks but I was so busy in sleeping so my he got me a sandwich and chai in the bus for me, he is always caring.
We reached Dehradun early morning near about 4 am. And we took Taxi to Mussoorie sharing it with a couple. It cuts down the cost to half and you get more companions too.
Journey from Dehradun to Mussoorie was beautiful as it was pouring rain and taxi was driving us up to the heights away from the city. Fusion of blue sky, pouring rain, far away lit lights in the city were making it a fairy tale. A peaceful dawn of life calling me to stay in the moment forever.
We reached Mussoorie around 5:30 am and taxi driver dropped us at the famous Mall Road. We went crazy seeing so beautiful scenic beauty of hills, blue sky, surroundings just bathed in the rain. Wow!!!
We started our search for hotel after capturing the surroundings in camera. And this was very tiring, going up to the hill to look for rooms, climbing roads and stairs; seemed like I was trekking. But it was worth it, I frequently took time to sooth my eyes with green surroundings. This was what I was looking for from a long while.
Finally, we found the hotel, Sun and Star, right next to the mall road and we booked the room. Comfy, affordable and near the center of city. It had a beautiful balcony with views of valley, less crowded roads, comfy bed and washroom with hot running water. First of all, we ordered breakfast as we both were hungry and having freshly toasted bread butter, boiled eggs, alu paratha with masala chai. And it was time to take some rest before heading out for sight-seeing. After taking shower, I bumped into the bed and suddenly I dozed off. In the noon, we woke up and did our homework to search for the best places to explore. We went up to the taxi stand and booked the taxi sharing it with two other people. There are many sites to explore and locals have divided those in the count of three to four in a group. I wanted to go for the traditional way choosing the Campty falls and lake along with Buddhist Monastery and the Devi temple.
We reached Campty falls in about 45 minutes and it started raining. People there have mould their lives around the tourist life and this has become their earning. But of course, moving along with the nature's daily challenges is a tough task and they are pro in this.
And there came the first chance to ride in cable car ropeway and I was exciting. The ride was amazing and we reached there, after moving up few steps we reached Campty falls. Although it wasn't as I expected it to be very big and calming. But on the contrary, it was a small waterfall, crowded with tourists and eating joints. We decided to sit at the banks of waterfall to have some snacks and we had maggi, omelette and tikki of course with chai. Sound of water coming down and falling to the earth was really peaceful and water was very chilling. But people there were dipping into it and trembling like anything after coming out. Next was the time to go to lake so we bought two tickets for 200 bucks and stepped down like 200-300 stairs may be. It was a man made pond aka lake. We pedalled a boat and rode on Shikara. Suddenly, it started pouring and we had to go up by now and it was the toughest thing to do. Somehow, I stepped up and finally got into the taxi.
Next destination was Buddhist Monastery. Nature was giving us the best experience in the life as we witnessed rain with hailstorm that turned into snowfall later. The taxi was hardly moving because of slippery road and at some point we had to stop roadside wait to slow down. After some time, we were dropped at Mall road again as it was not possible to go to other sites due to heavy rainfall.
But it was an amazing experience to watch as everything was covered with white snow, just mesmerizing it was. By the time we reached back at mall road, we were drenched head to toe so it was time to shop a new pair of shoes. And in the search of shop, we were heading towards to the stunning views, roads covered with snow, people came out on the roads to witness the white beauty and were playing. Going further to The Mall, there were some more rounds of rain but we were enjoying the chill. A day before, we were in the heats of gurgaon but the next day we were spending in the chilling hills of Mussoorie.
We bought an umbrella to save ourselves from the rain and then sat by the roadside shop to sip hot chai, pakoras, samosa, and hot gulab jamun. My favorite thing is when it rains is to have garma garam snacks with chai. And voila, I was doing it in the hills amidst the nature.
We walked back to the hotel and the distant lit city of Dehradun was added beauty to the evening. Coming back to the hotel, we quickly changed and ordered dinner. a tiring day it was and we were soon dozed off to sound sleep. Next morning we woke up, had our breakfast, got ready and checked out of hotel. We took a round of Mall Road and then booked taxi back to Dehradun ISBT. Time to say good bye to the hills and the heat was up at again at Dehradun. Getting into the bus and travelling back to the NCR city life, hills were inviting me to stay forever there. And I wish so!!!!