I was back from Cherthala by 3.00 in the evening and had to catch a train by 8.00 from Ernakulam to my hometown. It's not the first time I was visiting Fort Cochin but somehow felt it different; I was all alone this time and had troubled mind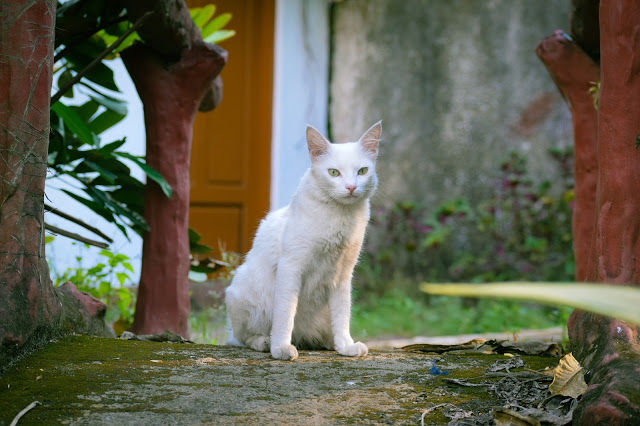 I thought staying back at the room wouldn't be the best idea so decided to take a walk through the fort Cochin beaches. I took my camera and my ear plugs as well. Music have always been a good companion of mine for the longest time and always love the music my player shuffles, no matter what others may say :D
In fort Cochin you can experience the mixture well preserved colonial history, a lively art culture and an exceptional seafood varieties. The frequent visit of western travelers over the years have molded the harbor city into a well English speaking society.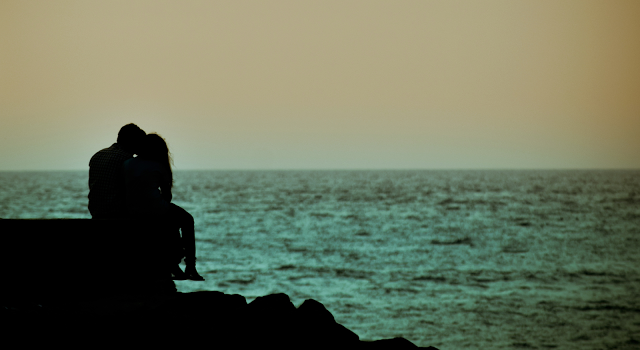 The narrow paths were crowded with both the foreigners and the locals as well. Usually I prefer the lonely places but then here it felt different, found most of the beautiful faces around the globe and they were all engaged in exploring the beach city.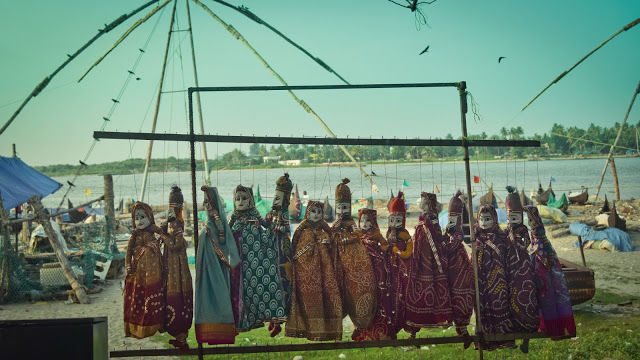 One of the main attractions at the fort Cochin is the Chinese fishing nets; these are the most recognizable landmarks in fort Cochin and are most visited for the enticing sight they provide during the sunset. However there is more to them than just their appearance. There are many stories about how these nets came to India. Some say that the nets were brought by Chinese traders during the reign of Kublai khan in 13th century and others say that these are brought by great Chinese navigator Zheng in the 14th century also some even claim that these are by the Portuguese. However the most interesting thing about them is that they only seen in and around fort Cochin.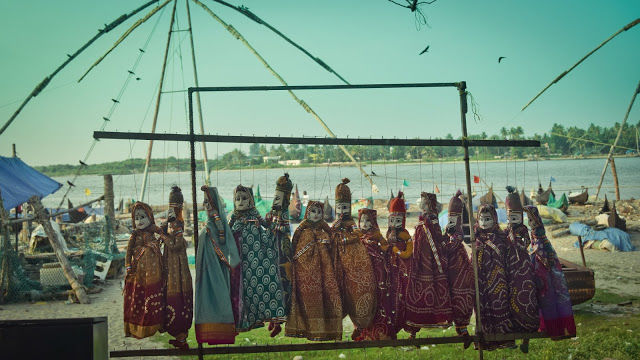 The net - work on the concept of cantilever- a pile of rocks tied to rope on one end while the other side contains the net. A group of men raise of lower the rocks, while one walks on the bamboo pole to balance the weight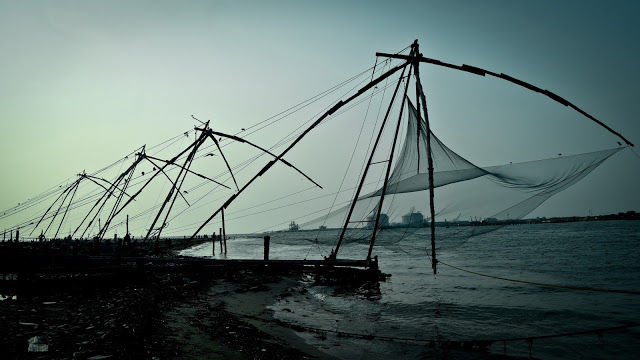 There is a reason why boat ride is one of the things you could do in Fort Cochin,it's a port city after all. Boats aren't just a tourist attraction but a normal means of transportation for the locals.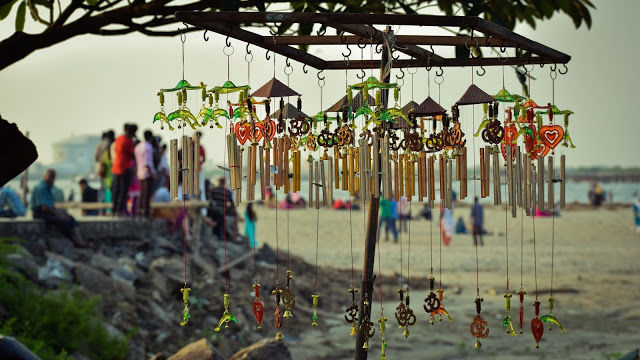 By the time I reached to the other end of the beach sun was already set and I rushed towards the train station to catch my ride.
This blog was originally published on 'The narrow road to the deep North'