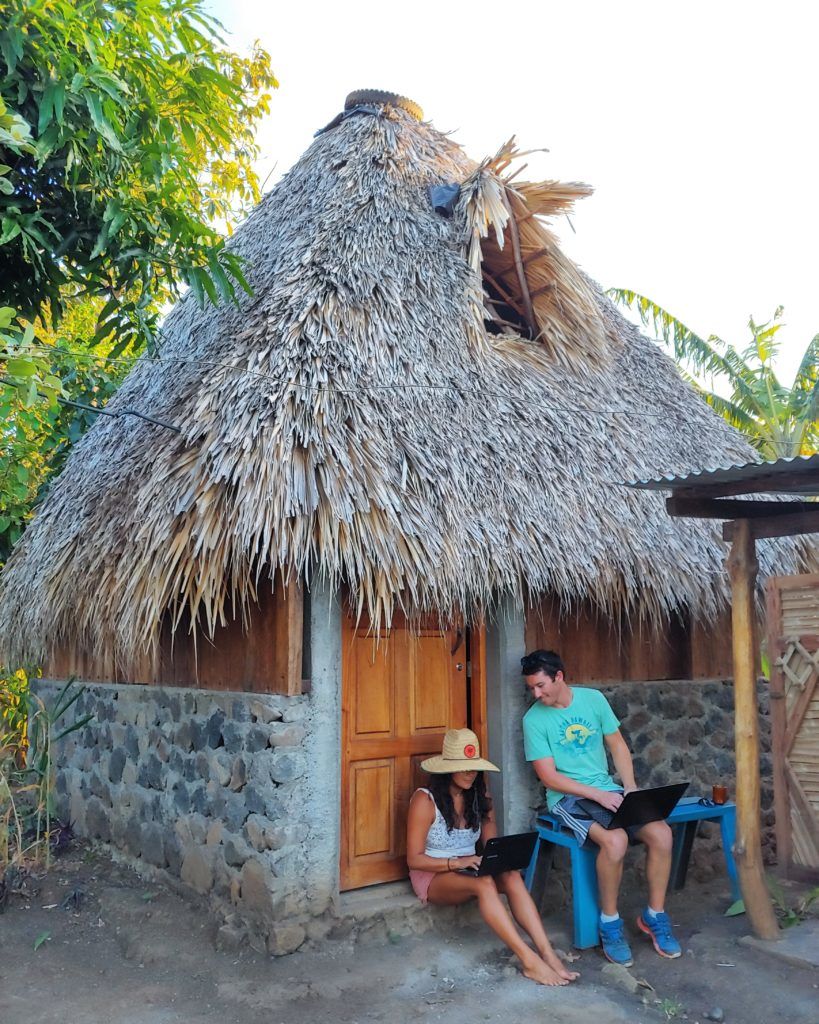 We got off the bus to catch a ferry to Ometepe. We caught a shuttle that drove us to our $5 hostel. It was a long ride but had beautiful views of the volcanoes on the island, one being very active.
We got to our place and we were met by a friendly woman named Nelli.
She led us to our room, which was essentially a hut. The floor was made of stone, the walls made of indigenous rock and the walls made of wood panels along the sides. The roof was only covered by palm leaves, BUT there was a big bed, a fan and mosquito net. We were in heaven.
On the property was a makeshift tree house. It wasn't a house necessarily, it was more of a ladder with wood panels as steps. We walked up to see one of the most amazing sunset views. The volcano was in the background, so clear and majestic. We sat up there as the sun went down and tried to take it all in.
We cooked dinner for ourselves and ate. An hour later, it was dinner time for our host and her family. She passed out plates and cups to us. She had made "gallo pinto," A staple here in Nicaragua. Our friend poured us the big glass of orange Fanta, and we ate.
The entire dinner was basically us trying to communicate with each other. They knew a little bit of English and we knew enough Spanish to get by. Nonetheless, we all had a great time. We told stories in Spanish, as much as we could, anyway, and we translated stories they were telling to our new Malaysian friend, Atti.
Our host played a game with her family, that consisted of an attempt to have no phones at the table and no cussing. Loser does the dishes. Her boyfriend and son ended up being the losers and the rest of the table playfully teased them.
We intended to get a lot of work done here, assuming we would be off the grid. Ironically, being in the hut gave us the best WIFI we've had in weeks. Instead of taking advantage of it, we found ourselves spending as much time with the family as possible. The genuine care and kindness they showed us was something you can't get from being on a computer or your phone.
As more of our friends and friends of friends made their way to stay at our hostel, Nelli made everyone feel very welcomed.
Our friend, Atti, had met up with a guy who is biking his way all the way from Bolivia to the U.S. He usually camps everywhere he goes to cut costs. Our two new girlfriends, that we'd met in our hostel in Granada, were now taking the last hut that the biker, Danny, slept in the first night. Nelli transferred Danny to her daughter's old room in the main house, so he wouldn't have to camp, per usual.
That evening, she made a huge pot of rice, beans and plantains. She told us to get as much as we wanted.
Our last full day, we told Nelli that we wanted to rent bikes to explore some of the island. Instead of paying someone $5 a bike for the day, she gathered her boyfriend and neighbor to fix up the three old bikes they had on the property. They spent a couple hours tightening the chains and washing them down. Our day trip around the island was now free.
She treats everyone who comes to stay with her like family. Come to think of it, that's how all of our hosts have been here in Central America. We have experienced so much love and genuine kindness from them all. We have learned that just because they may not have much, does not mean they aren't going to give you everything they have.
We have stayed in some amazing hotels and Air BNB's throughout our travels. In those stays, not once have we been welcomed with open arms as we have been here. Those are just businesses. Most of these places that we've stayed are people's homes and, down here, family is everything. If you're staying with them, you too will be considered family.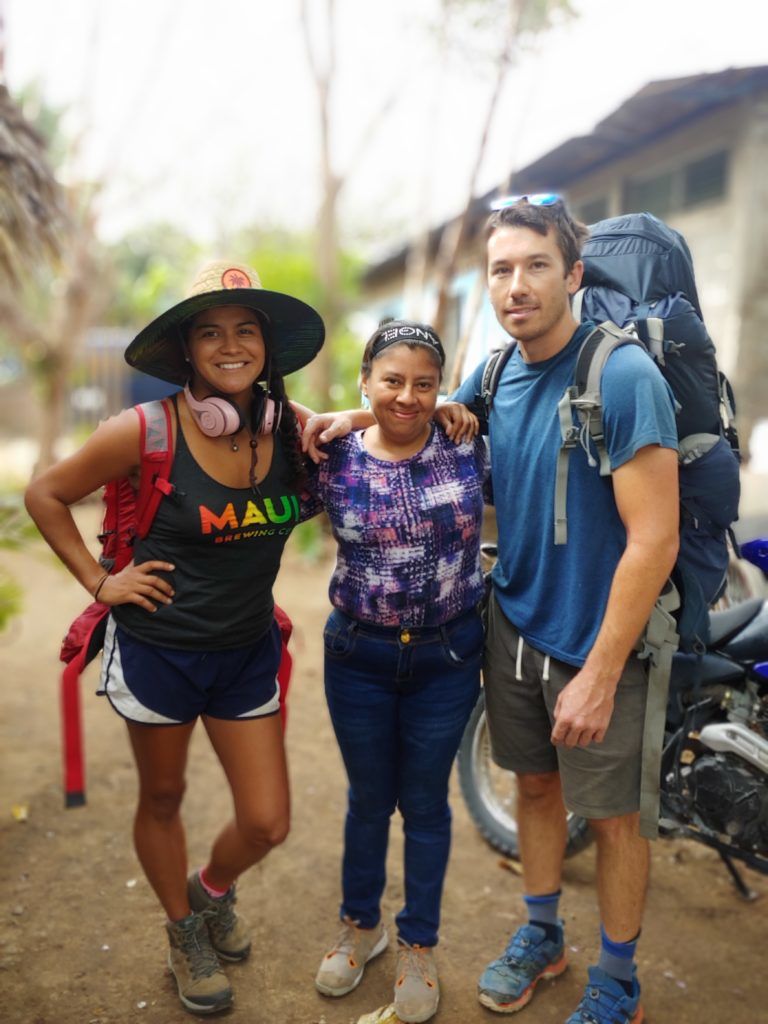 TRAVEL HACKS:
Room - $5 per person, per night (Included a queen size bed, mosquito net, fan, and shared bathroom)
Ferry Ride - $2 per person
Shuttle: $4 per person
Homemade Fish Stew Dinner - $2 (While staying in Central America with different families, ask if they include dinner. Some don't, but some will add a homemade meal for a small cost.)
Hike to Volcano - Free (We were able to talk to our host who told us there was a free local like we could do to avoid paying a guide.)
Bike Rentals - Free
Clean Spring Water & Coffee - Free
Laundry - Free
-Brock & ilene