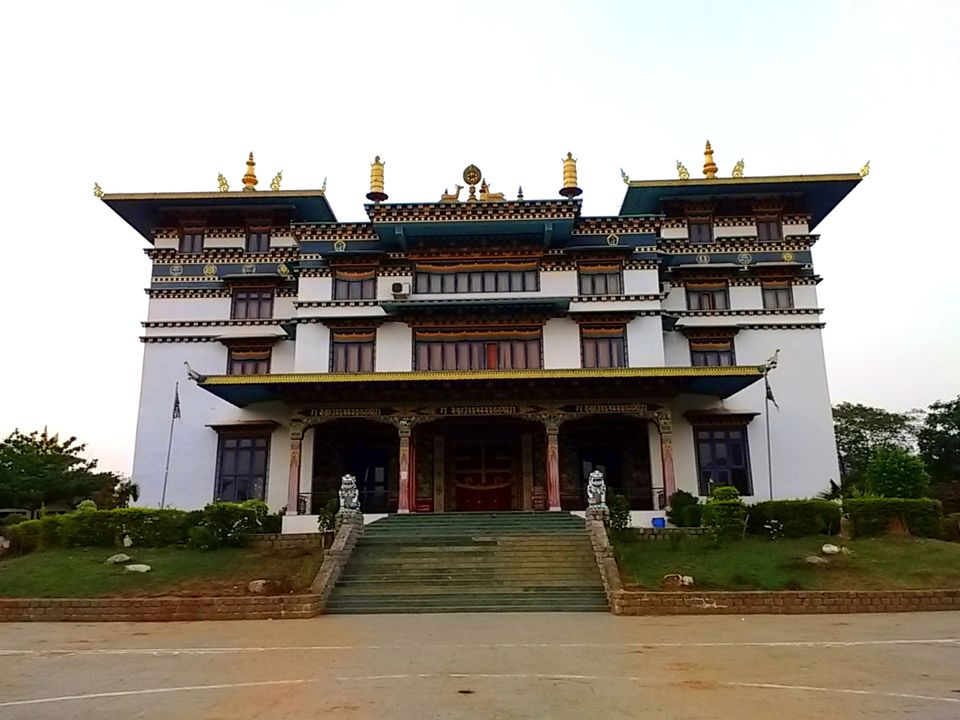 Shadowed by the advertisement and promotion of other states, this state treasures some of the extravagant tourist attractions that has gone unnoticed with the wanderlust travelers since decades.
One of the attractions is the Padmasambhava Mahavira Monastery also known as Rigon Thupten Mindrolling Monastery ,which dots its place in the Gajapati district of Odisha. The monastery was inaugurated by Dalai Lama in January 2010.It is named after Acharya Padmasambhava who was born in Odisha and is believed to have spread Buddhism to Tibet in 7th century.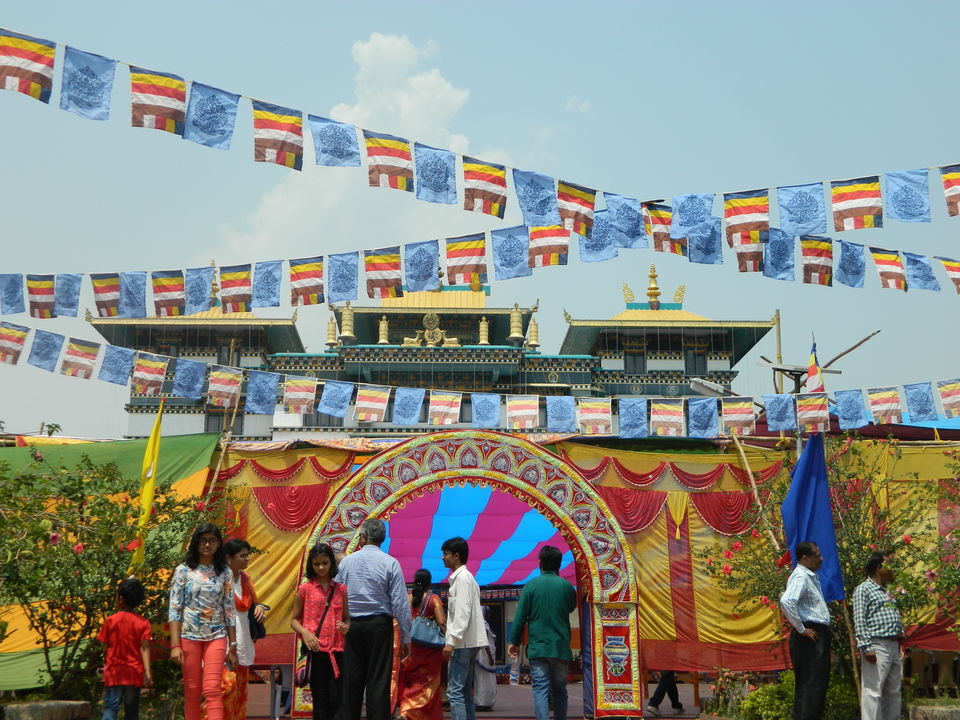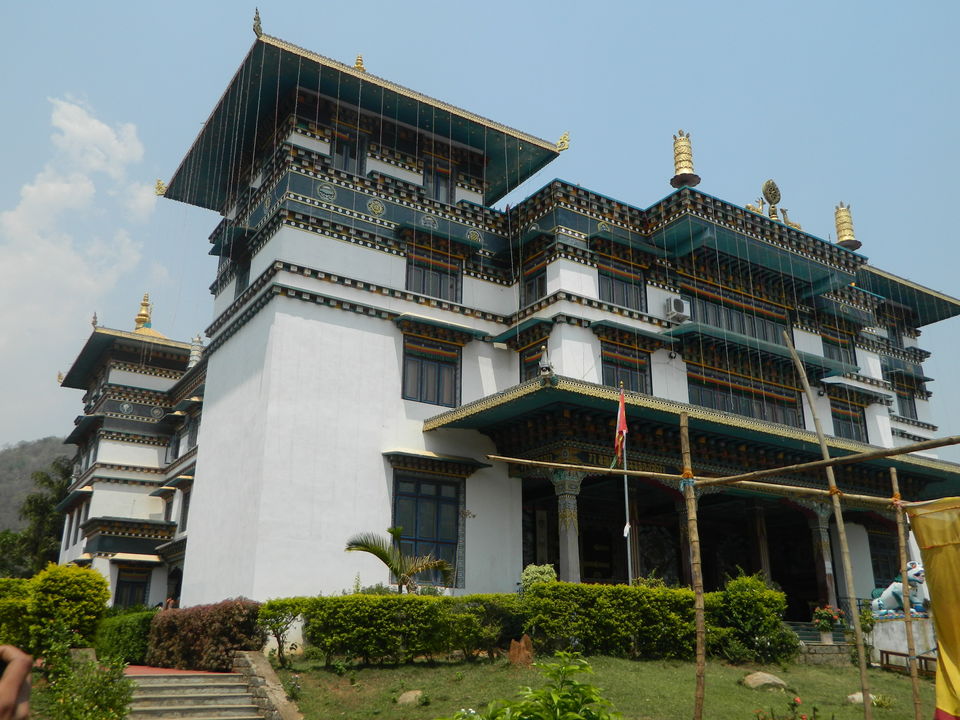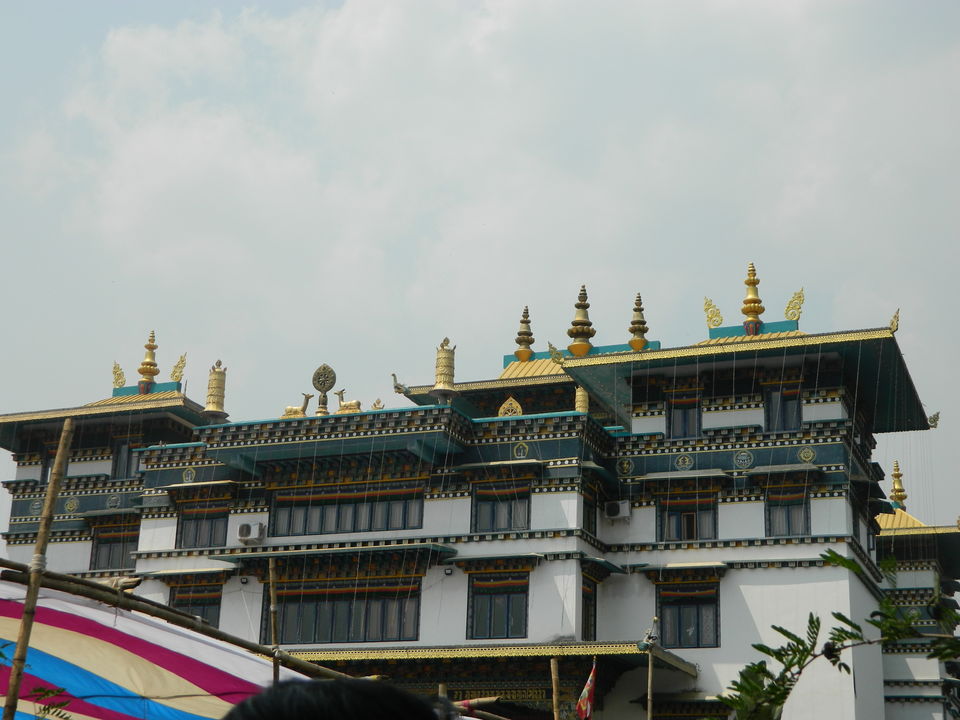 The Tibetan people call the place "Phuntsokling" ,in tibetan it translates to "Land of Happiness and plenty.
The monastery is built in the Atanpuri style of architecture of Nalanda by the architects of Tibet,Bhutan.It is 5 storeyed high and spread across 10 acres.The monastery has well maintained meditation hall,including institution,hostel for the monks.
On entering the roads of Jiranga you are greeted with fluttering Buddhist flags and the corn pile stacked in a shack in most of the houses backyard.Corn cultivation is the avocation for the residents of Buddha Vihar.
------The trip became more special when we came to know that 'The Monks had Graduation ceremony that day'.------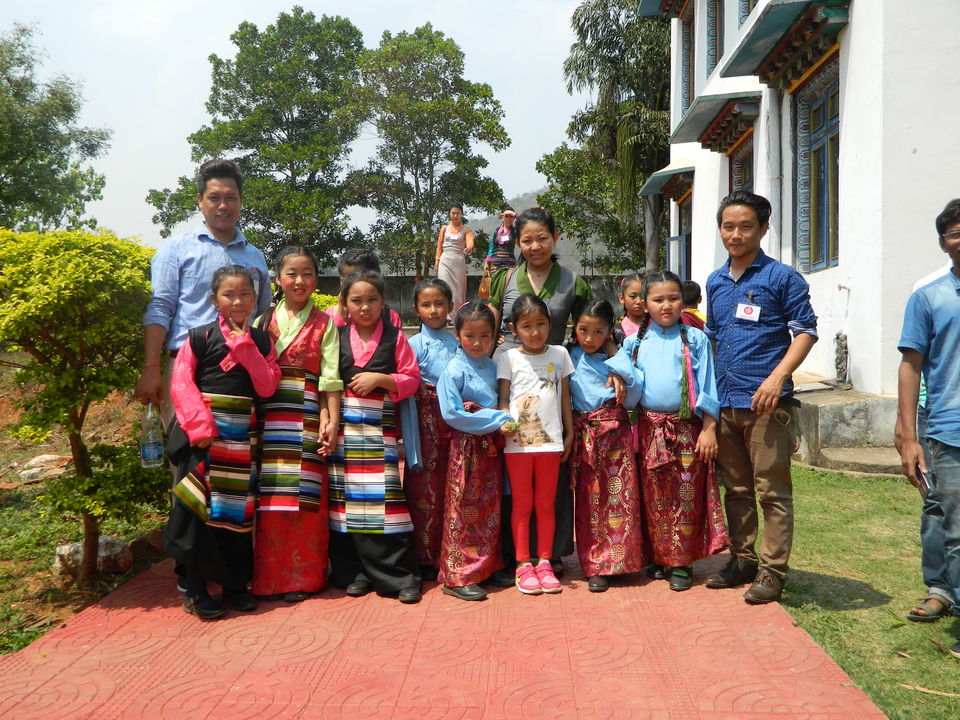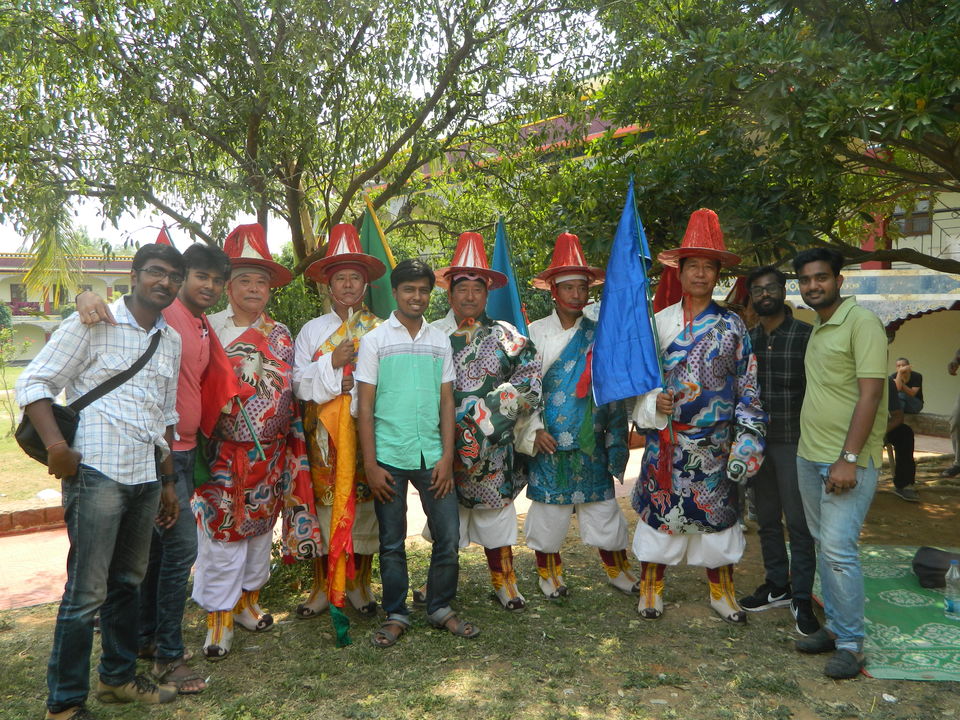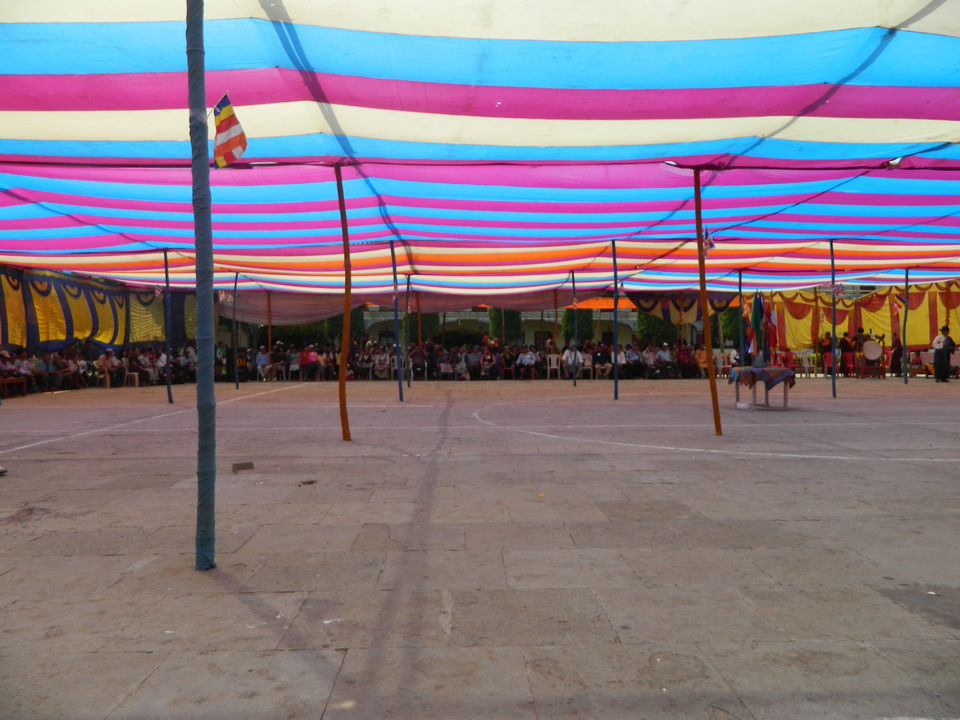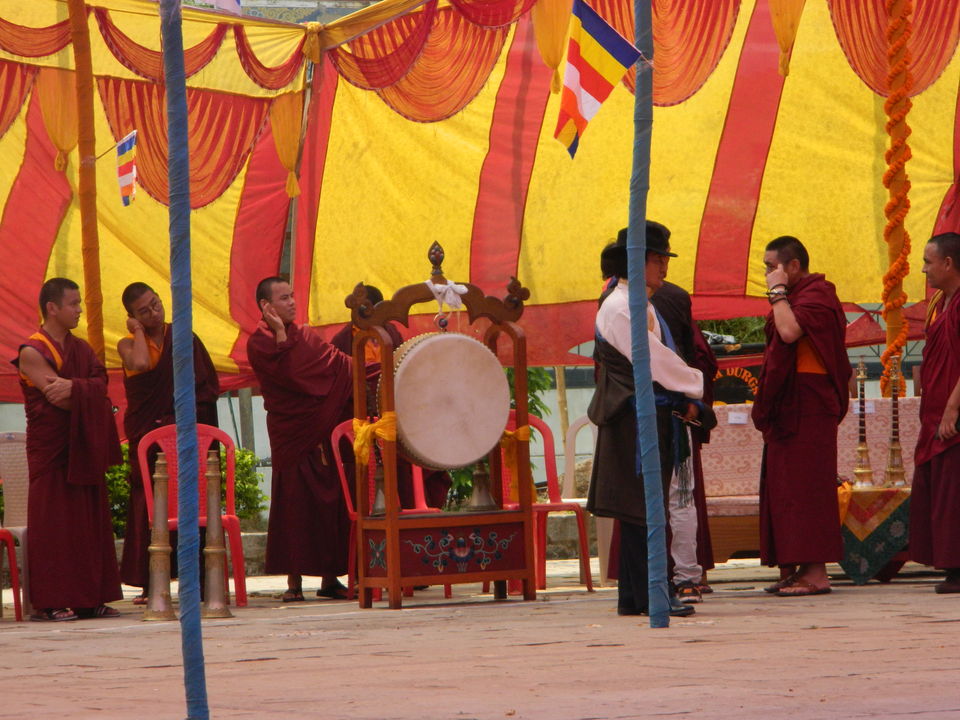 On entering the monastery premise your soul is imbued with peace and serenity. The Tibetan architecture,the lamas draped in a maroon robes,the mediation hall instill a sense of calmness all around you. The place entirely wraps you in a environment of tranquility.
The interiors of the monastery is richly decorated with religious paintings and inscriptions of the Tibetan culture.The scenes in the interior of the monastery leaves you spellbound with myriad of colors and scriptures. The only soulful desire of mine was to sit there and contemplate about the paintings,their decorations,their culture.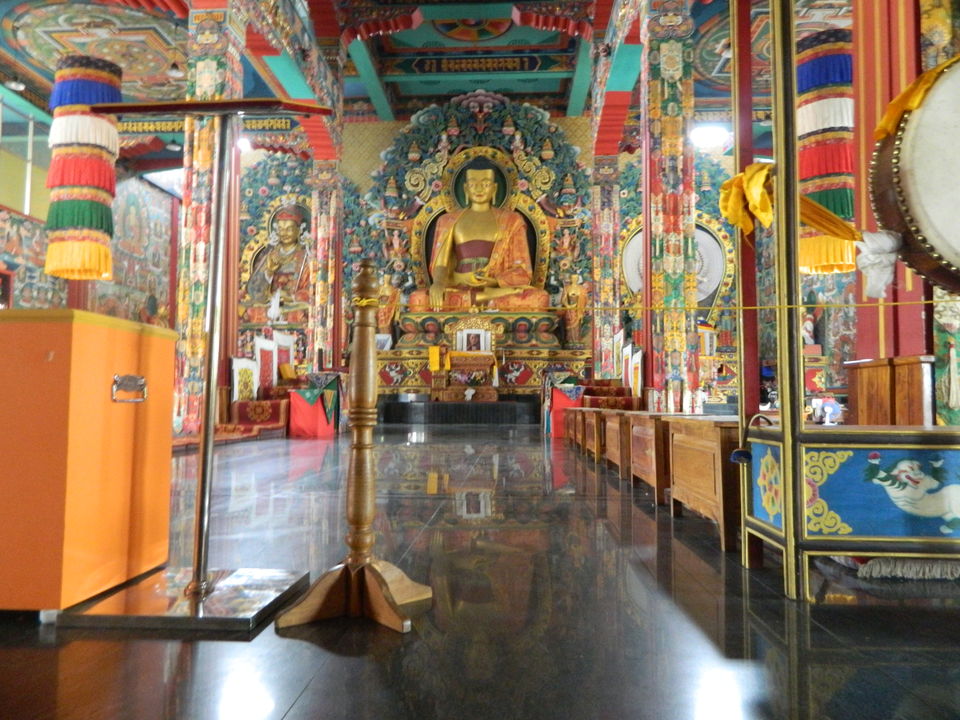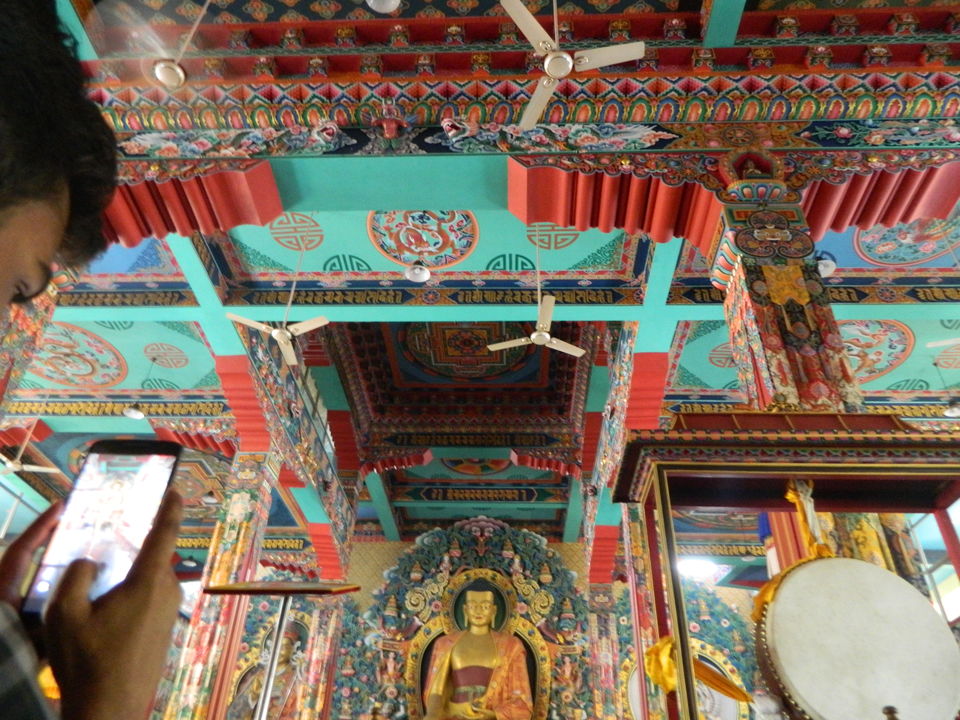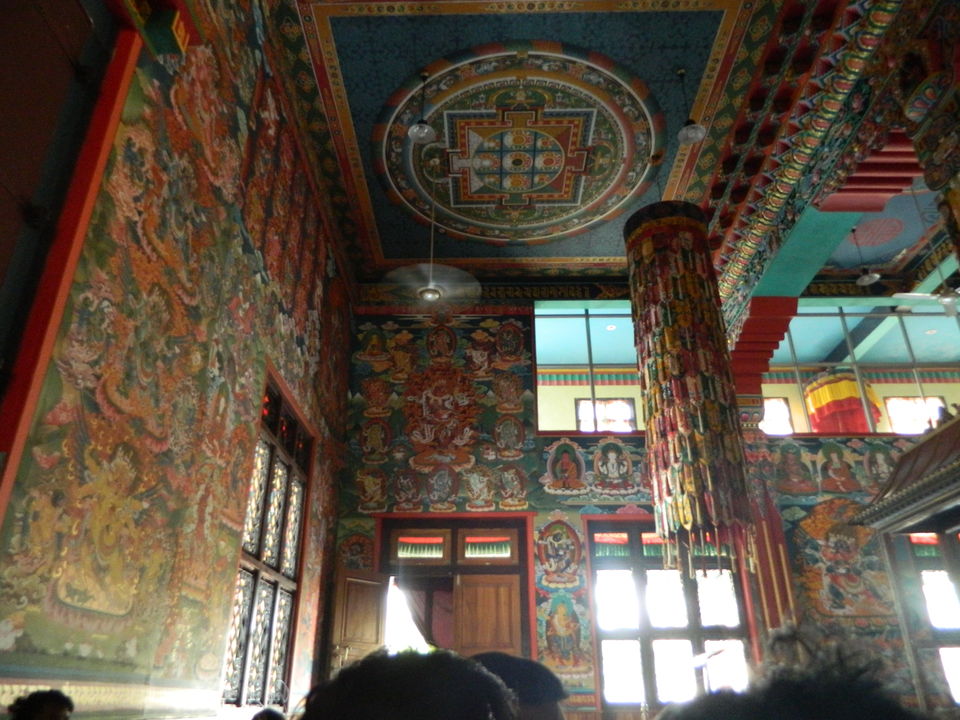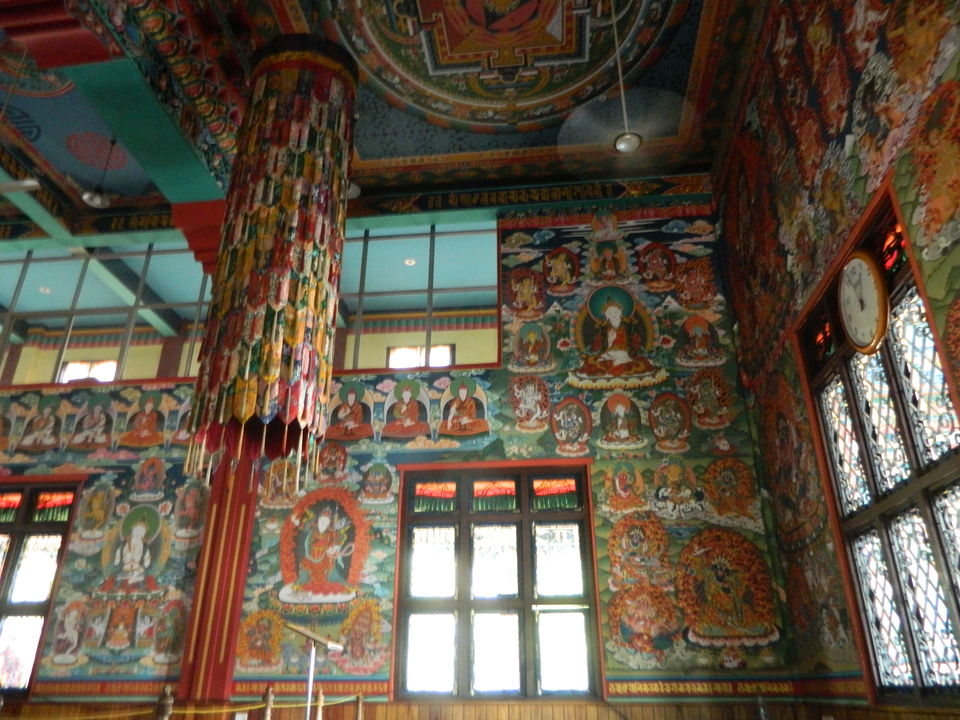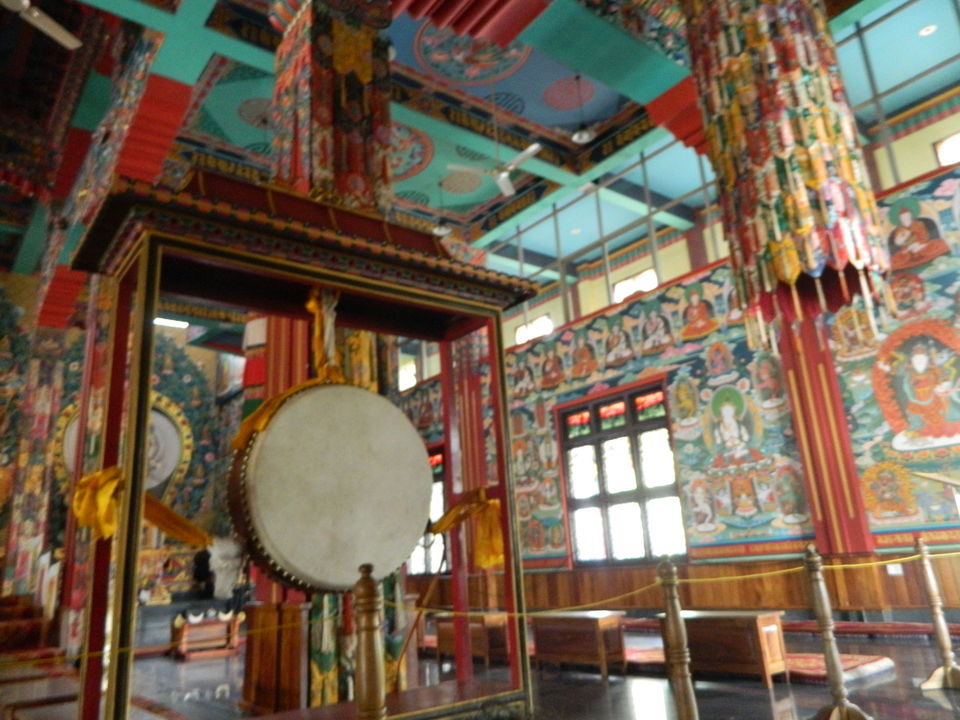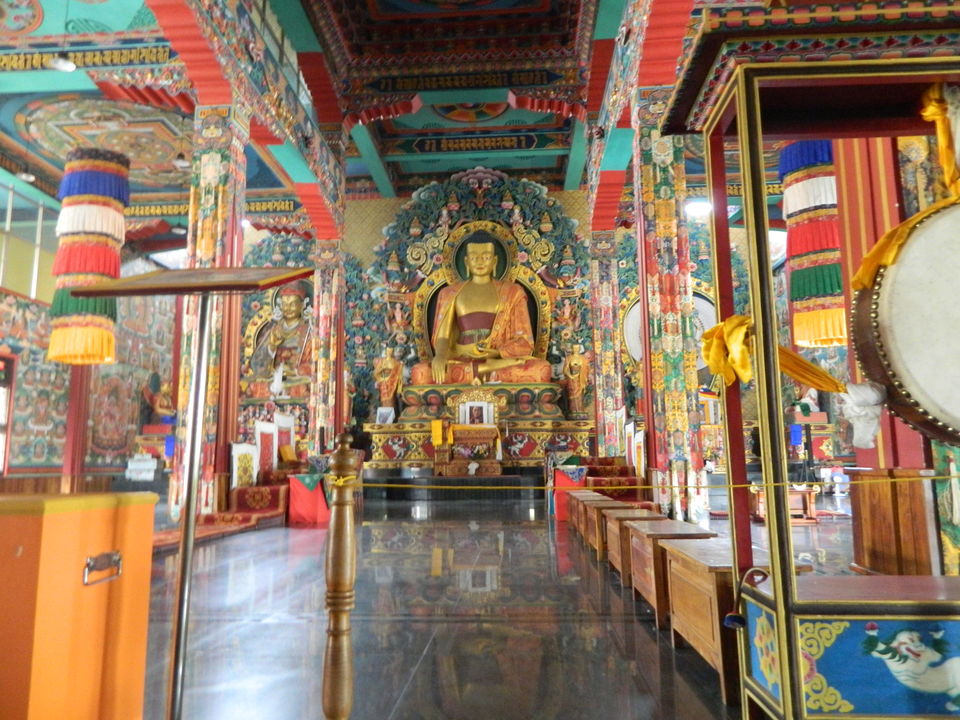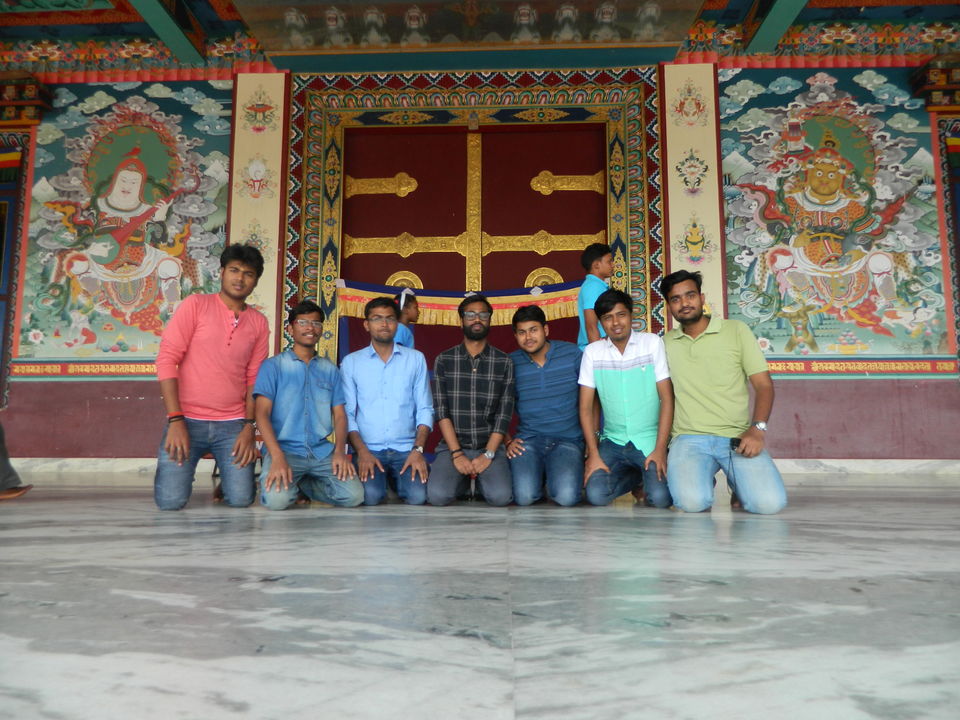 The Prayer wheel and the stupas are located a few km away from the Monastery. The Prayer Wheels denotes "turning the wheels of Dharma"which describes the way in which Buddha taught. Turning the wheels is considered the same as chanting the sutras.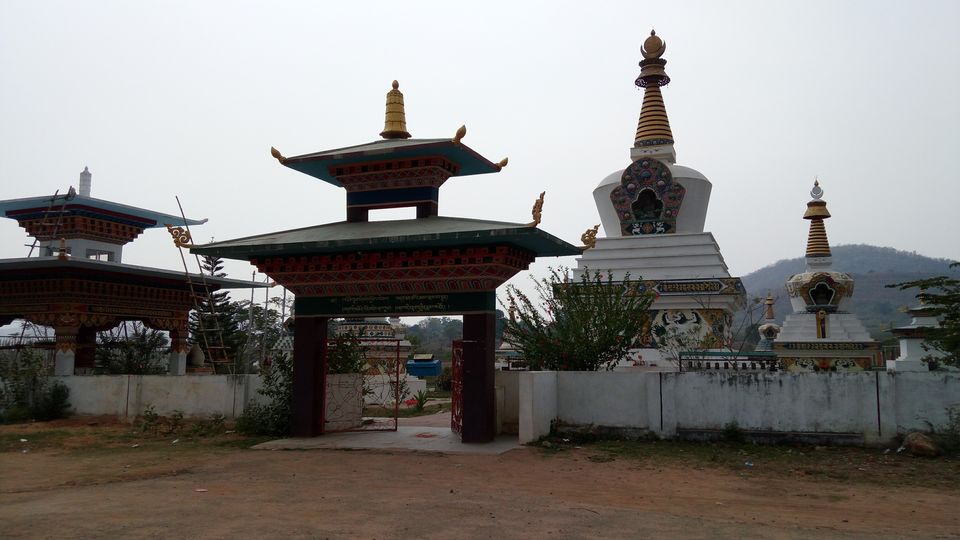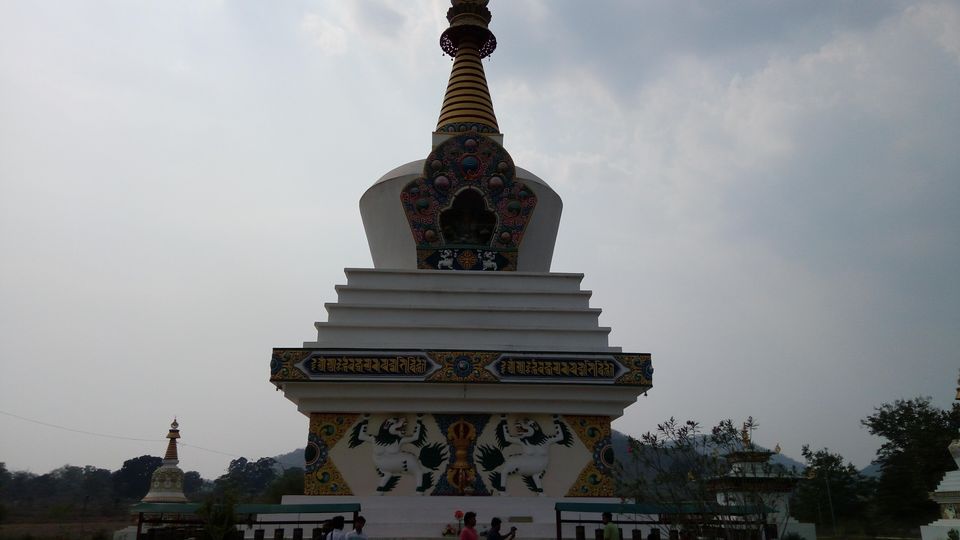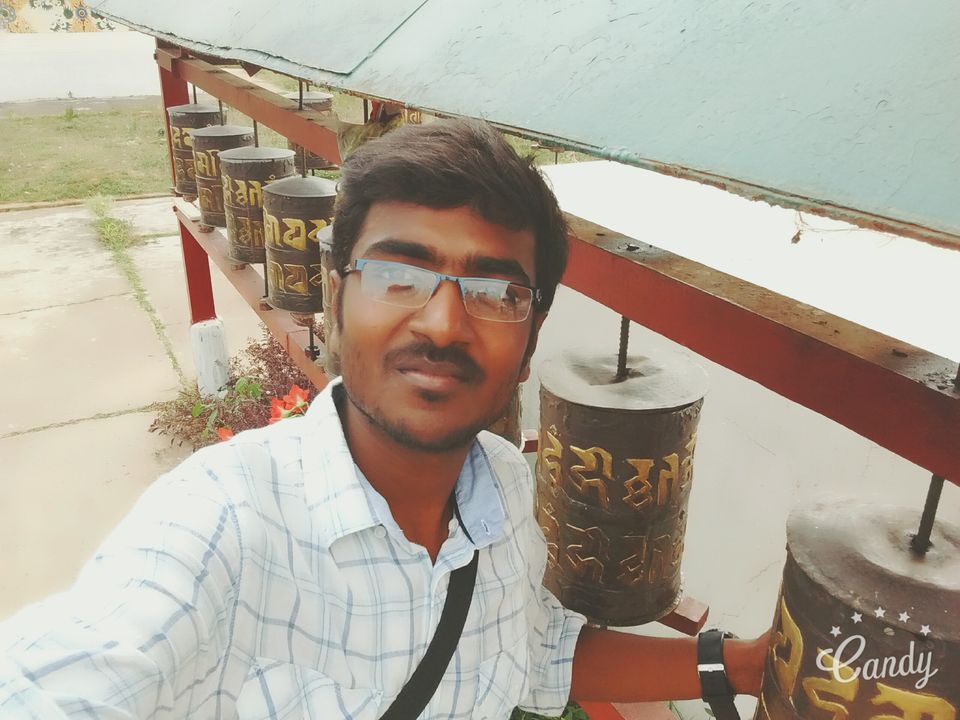 Nearest Tourist Places
1 Khasada Waterfall-Khasada when translated to English means slippery.The place is located at a distance of 6 to 7 km from the Padmasambhava Mahavira Monastery and is a very popular picnic spot.
How to Reach
The best and preferable way to visit the place is to have your own vehicle or you can hire a taxi from Bramhapur.
1.Nearest Airport-Bhubaneswar Airport(257Km)
2.Nearest Railway Station-Bramhapur(90Km)
3.Nearest Bus Stop-Mohana Bus Stand(15Km)