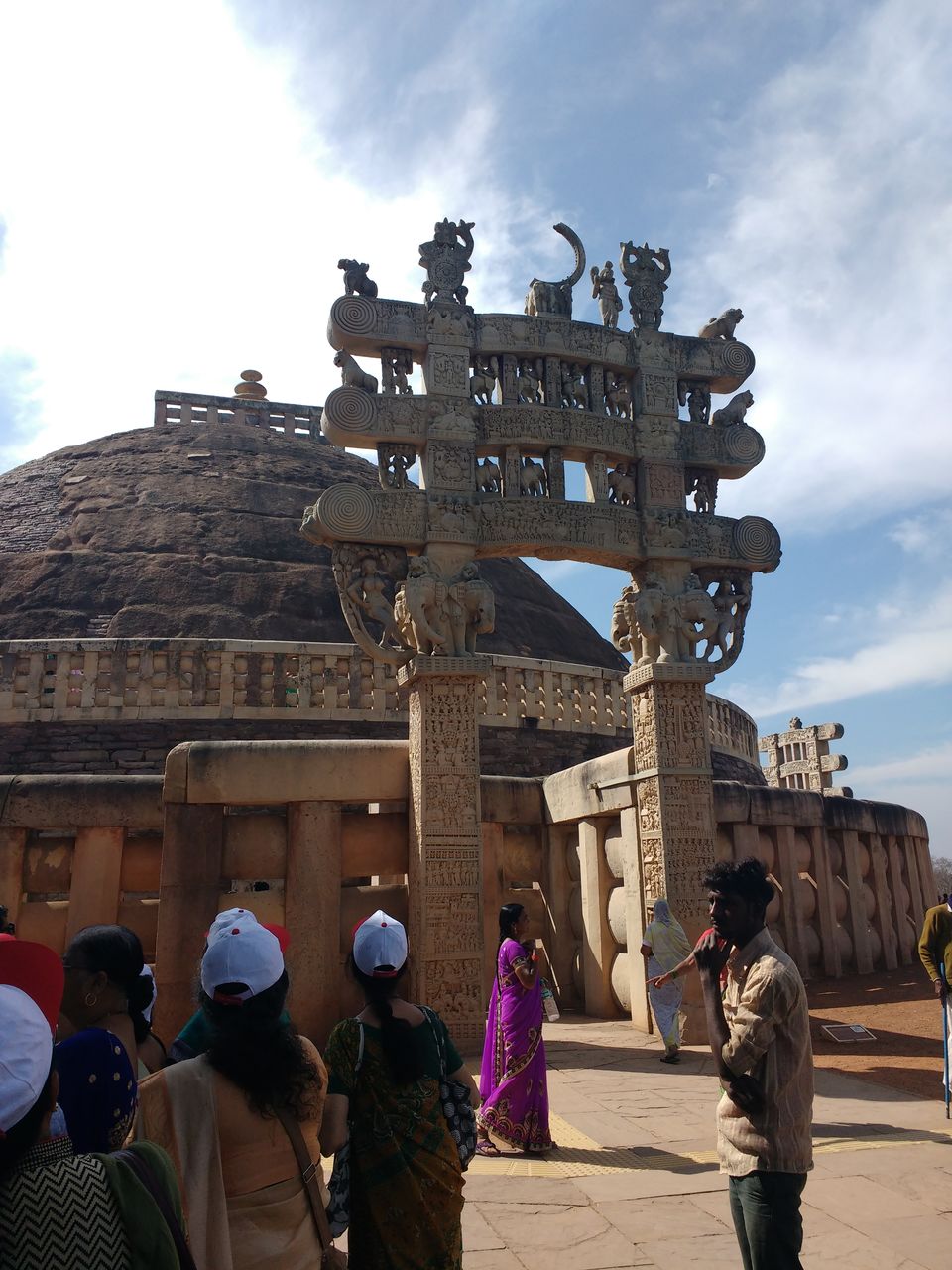 The 'Great Stupa' at Sanchi is the oldest stone structure and was originally commissioned by the emperor Ashoka the Great in the 3rd century BCE. It is located on a hilltop at Sanchi Town in Raisen District of the state of Madhya Pradesh, very near from the Capital city Bhopal. We took a train from Bhopal to Sanchi and then a auto riksha till Stupa. It is very near from railway station around 1.2 km.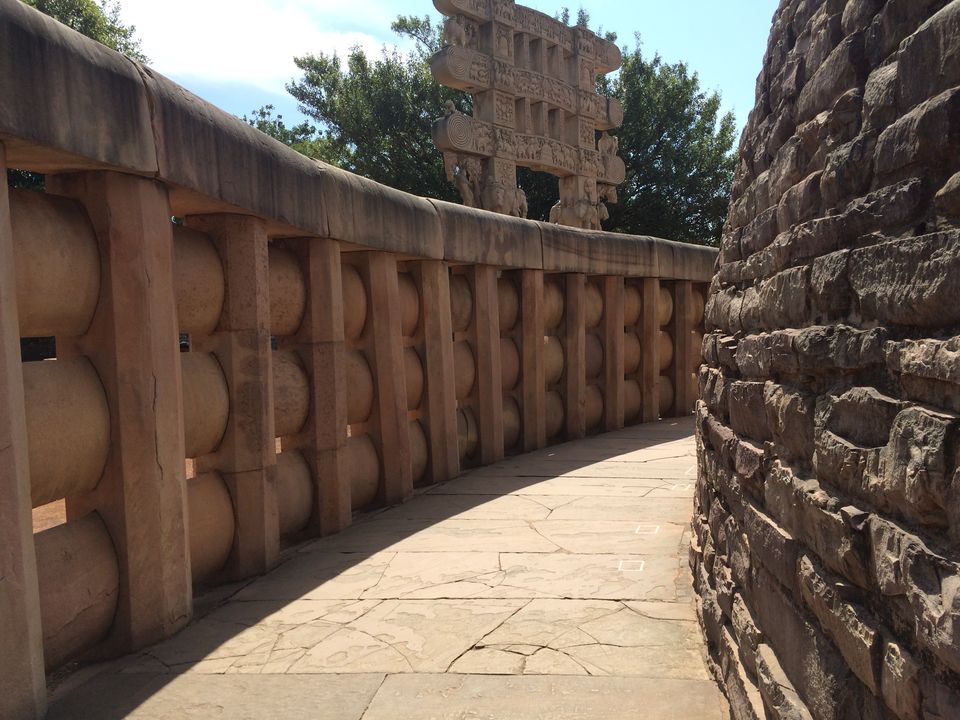 This hemispherical brick structure is a UNESCO World Heritage Sites since 1989. Today, around fifty monuments remain on the hill of Sanchi, including three main stupas and several temples.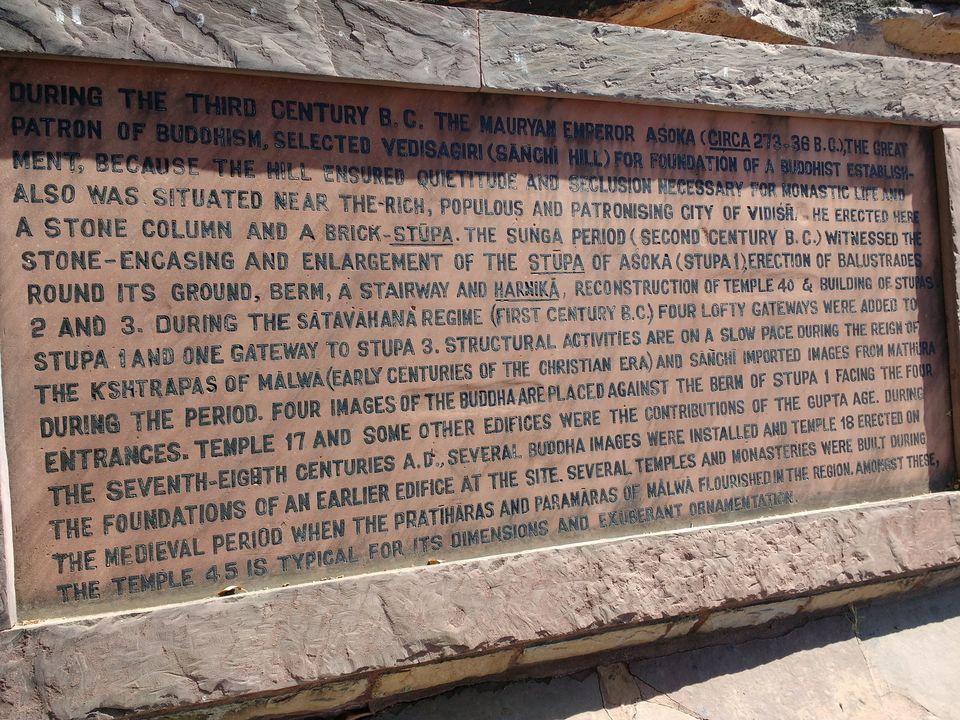 How to reach
Air
Bhopal is the nearest airport ,there are frequent trains and buses between Bhopal and Sanchi .
Rail
Sanchi Railway station is a small station, Bhopal which is near to Sachi is well connected to the major cities.
Road
Sanchi is well connected to Major cities.
Best time to visit
Winter is good time to visit. Summers are hot.Monsoon experience heavy rainfall, but the locality turns scenic after few rains.