On 21st June, 2021, Disneyland Paris opened Disney's Hotel New York—The Art of Marvel—a Manhattan and MARVEL masterpiece. The original Disney's Hotel New York that was closed on 6th January, 2019, has been totally transformed into a modern New York art gallery honoring MARVEL Super Heroes. It is one of Disneyland Paris' most ambitious projects over the recent years, and the first hotel in the world to celebrate the MARVEL franchise within its walls.
There is a special history shared by New York City and MARVEL. This reimagining of Disney's Hotel New York has harnessed this history to create a powerful mix of esteemed Manhattan style, sophistication, service and Super Hero stories told through mighty MARVEL artwork.

But, what really sets this hotel apart? Imagineer and Lead Artistic Designer, Sylvie Massara, says, "With more than 300 pieces of original MARVEL artwork by more than 95 international artists adorning the walls of the lobby, restaurants, bars and rooms, Disney's Hotel New York – The Art of Marvel, is like a carefully curated modern art gallery on the Upper East Side, all with a super fun MARVEL feel. And, with Super Hero Station, it has the most celebratory franchise experience found in any Disney® Hotel. All of which we're incredibly proud of!"
As soon as you enter the lobby, you can discover a huge backlit comic strip and, that is not all, you will also witness a huge showcase, ready to welcome three life-size real armors of Iron Man and the famous shield of Captain America. The transformation of the hotel will continue till you reach its contemporary rooms brought to life by the MARVEL artwork that hangs on the walls.
There are 561 rooms, including 65 Empire State Club Rooms and 25 Suites, each with their own interior design and one-of-a-kind artwork.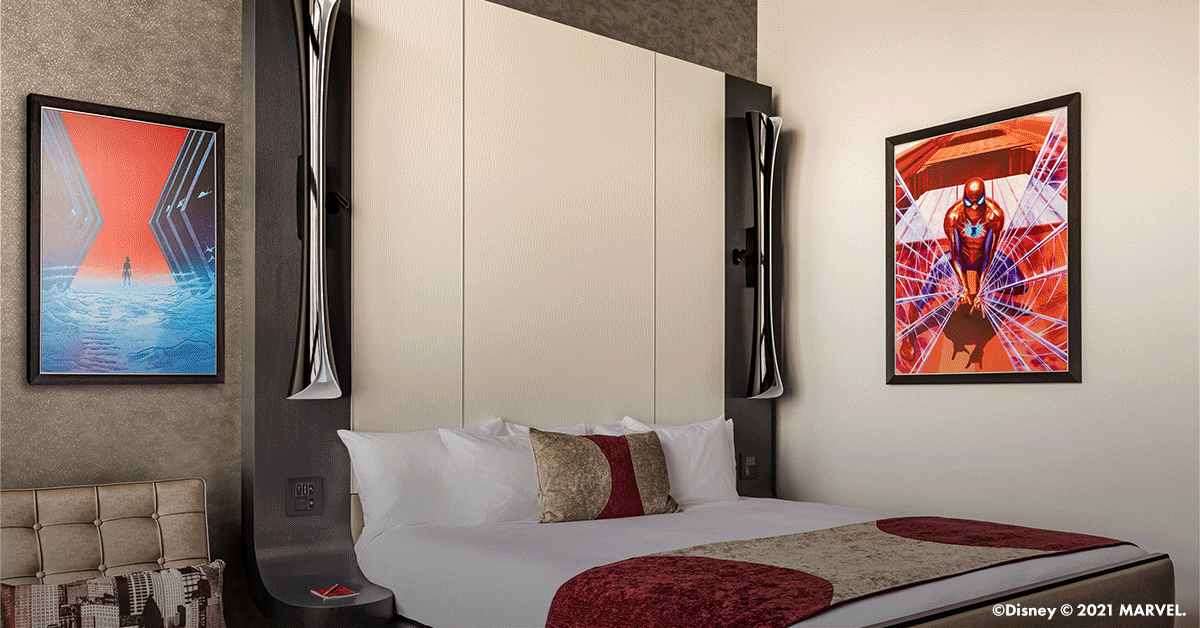 This place provides epic experiences to MARVEL fans of all age and gender. Gather your family and friends to snap at an action-packed photo booth or take a selfie with Spider-Man at Super Hero Station. For parents, get your kids to learn about the super skills needed to draw their own MARVEL masterpiece at the Marvel Design Studio. And, if you need a moment to chill, spend some time at the heated indoor and outdoor pools. Called Metro Pool, it has been redesigned to evoke one of the essential elements of New York City—the iconic subway!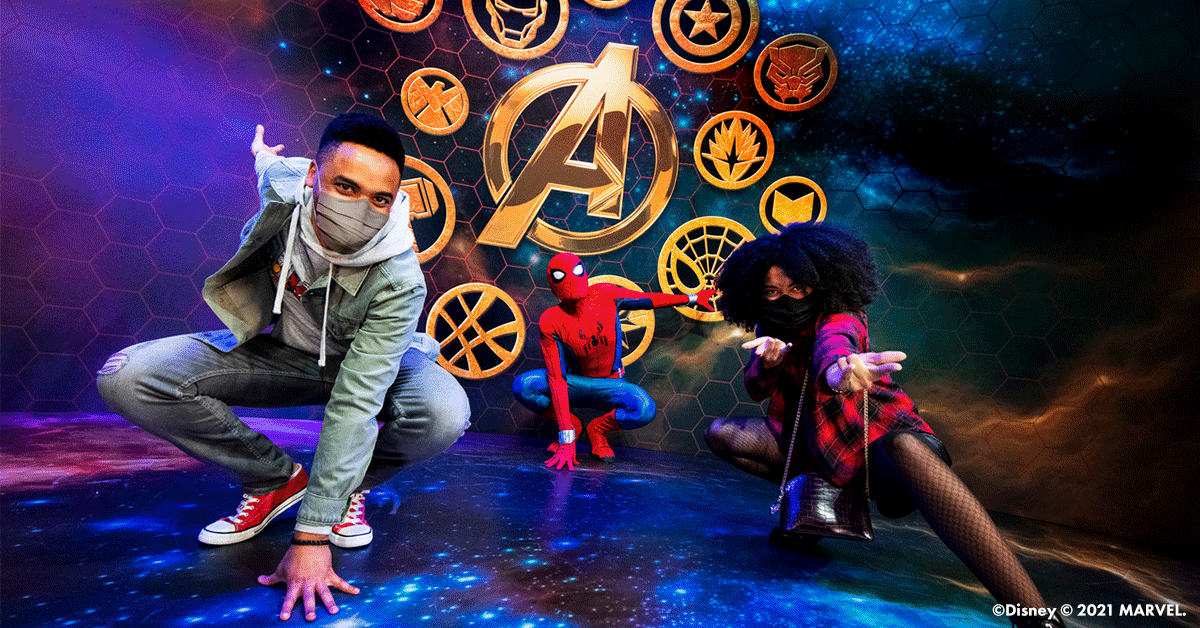 Hungry for more? Just like in the Big Apple, there is food and drink for everyone! To sample the famous cosmopolitan delicacies of New York, visit Downtown Restaurant. For a gourmet taste of Little Italy, try the upmarket Manhattan Restaurant where you will be amazed by a luminous sculpture in the form of a chandelier inspired by both Manhattan and the Kingdom of Asgard. This monumental sculpture measures no less than 4m in diameter, weighs 1100kg and is composed of 255 elements. Thor-iffic!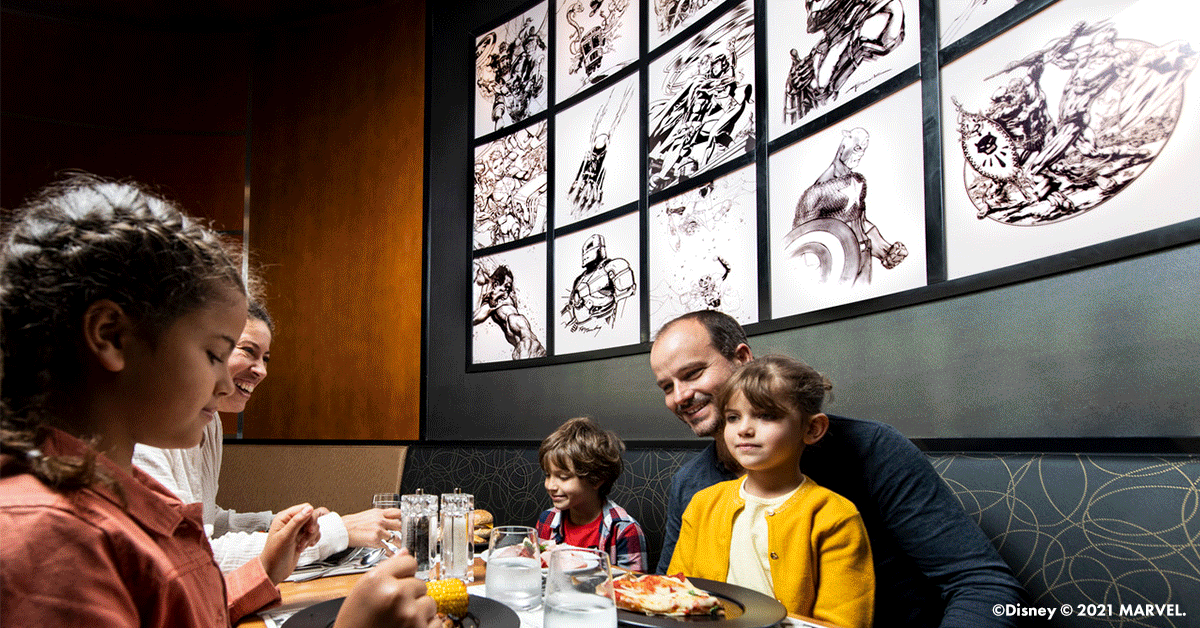 .

.
.
As to Disney artwork, logo and properties: ©Disney © 2021 MARVEL. Images are artists' concept arts only.