I'm breaking a friend's promise by writing this. I'm breaking a sacred pact we made to not talk to anyone about the place. The thought behind it that if more people come to know about this paradise, it would be defiled and infested with swarms of tourists, thereby stripping the place of its "virginal beauty". But now I feel, it would be a greater sin not to share it.
So here's the story: My friend and I were backpacking across the Ladakh region. There were only two trip rules that were guiding us:
a) No itinerary would be followed
b) We won't return back home till we find "that"
"That"can't be defined. You just know it when you experience or see "that". It could be seeing something magnificent that knocks the living daylights out of you or an experience that will make an interesting story for ages to come.
We did find our " that" about 200 KMs away from Leh. A small village that was a part of Baltistan and was under Pakistan's control until the year 1971.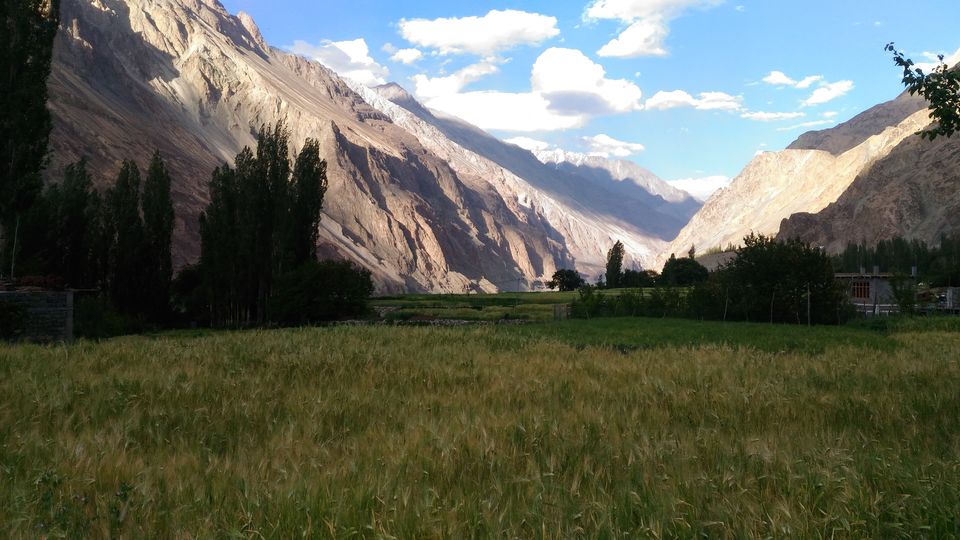 Not boasting, but reaching this place was no mean feat. To give you an idea on how far we had to travel to reach this place, consider the fact that the village is just 7 KMs away from the Line of Control in the state of Kashmir. Hell, until 2014, even Indians needed a permit to visit.
We knew, mid-way on to the road here, that we were heading somewhere grand. After the sand-dunes of Nubra, the landscape turned, what can only be described as, out-worldly. It could even be called as "Martian" if not for the serpentine Shyok river flowing past, glistening in the sunlight. All around us were rugged mountains of different shades and sizes.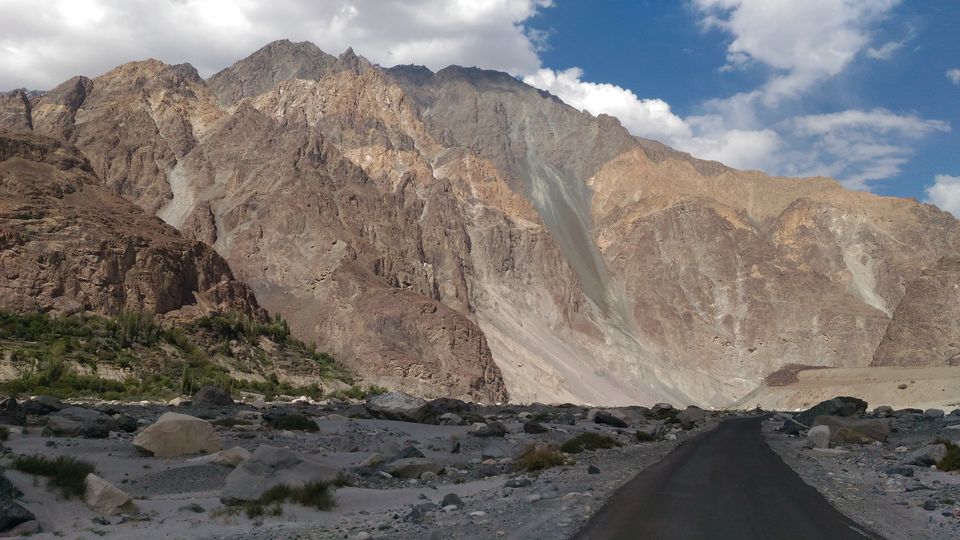 Just as we approach the army area before the Line of Control, the National Highway cuts to a tattered, uphill road that leads us to the entrance of the village. The road is named after Sapper Satish Kumar who was martyred by enemy shelling while he was laying down this road during the Kargil War.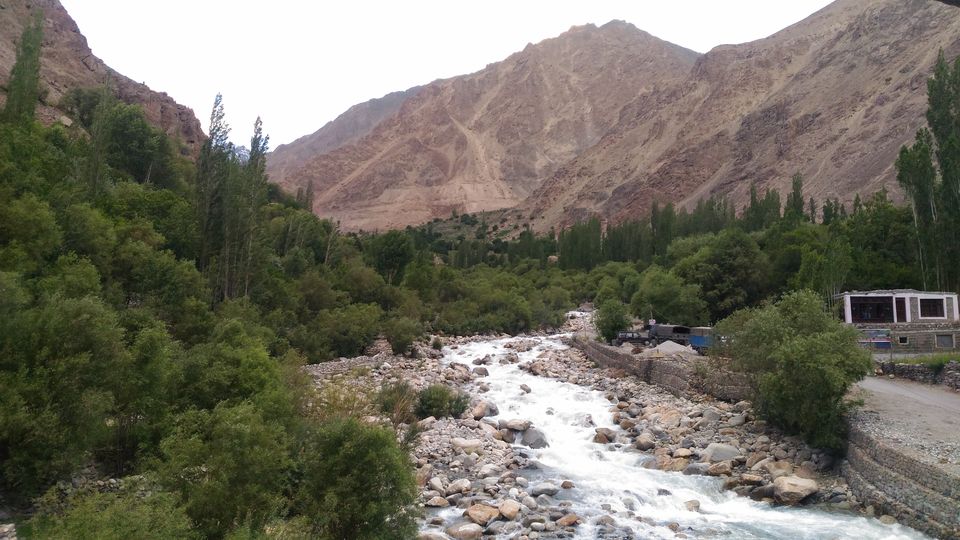 On entering the village - which is an oasis amidst the dry & barren land - one can see different varieties of Apricot trees, colourful flowers, and cash crops all over. Half-naked, rosy-cheeked kids can be seen running around on the narrow cemented lanes that cut through the village. They greet you in English & invite you to play games with them as their parents look-on with an amused look on their faces. Apparently, the place has always been a favourite amongst the foreign tourists visiting Ladakh who prefer the serenity here to the din of Leh.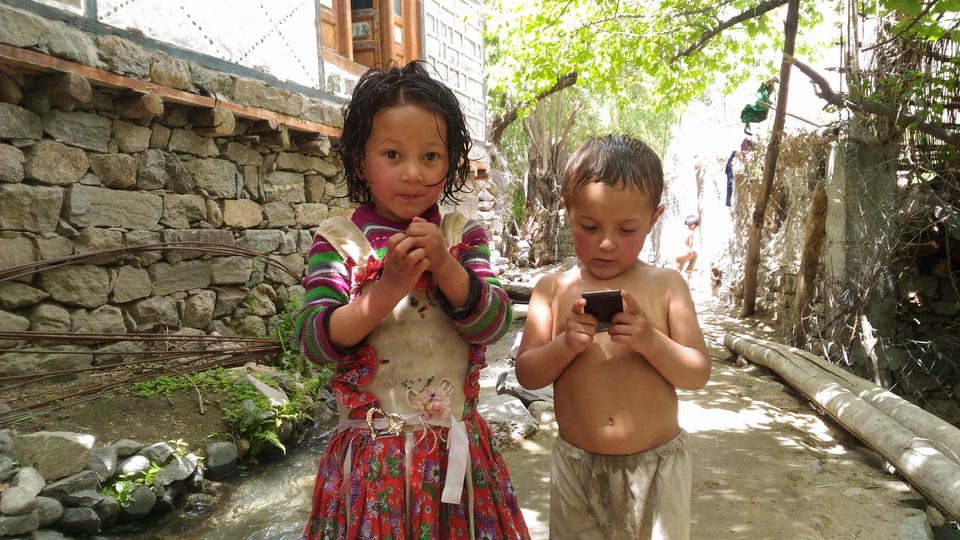 The village is so well-planned and clean that it would put some cities to shame. A crystal-clear stream flows through the entire place and fills the village with a gushing sound.
Life there is as simple as it gets. They get rationed electricity for 4-5 hours, limited mobile phone reception (only BSNL works), and no cable TV. The children also showed us the communal natural "fridge" where all the villagers keep their perishables, from milk to meat. The "mystery" behind is that the rocky cavern has icy-cold streams flowing beneath it which is what keeps it cool.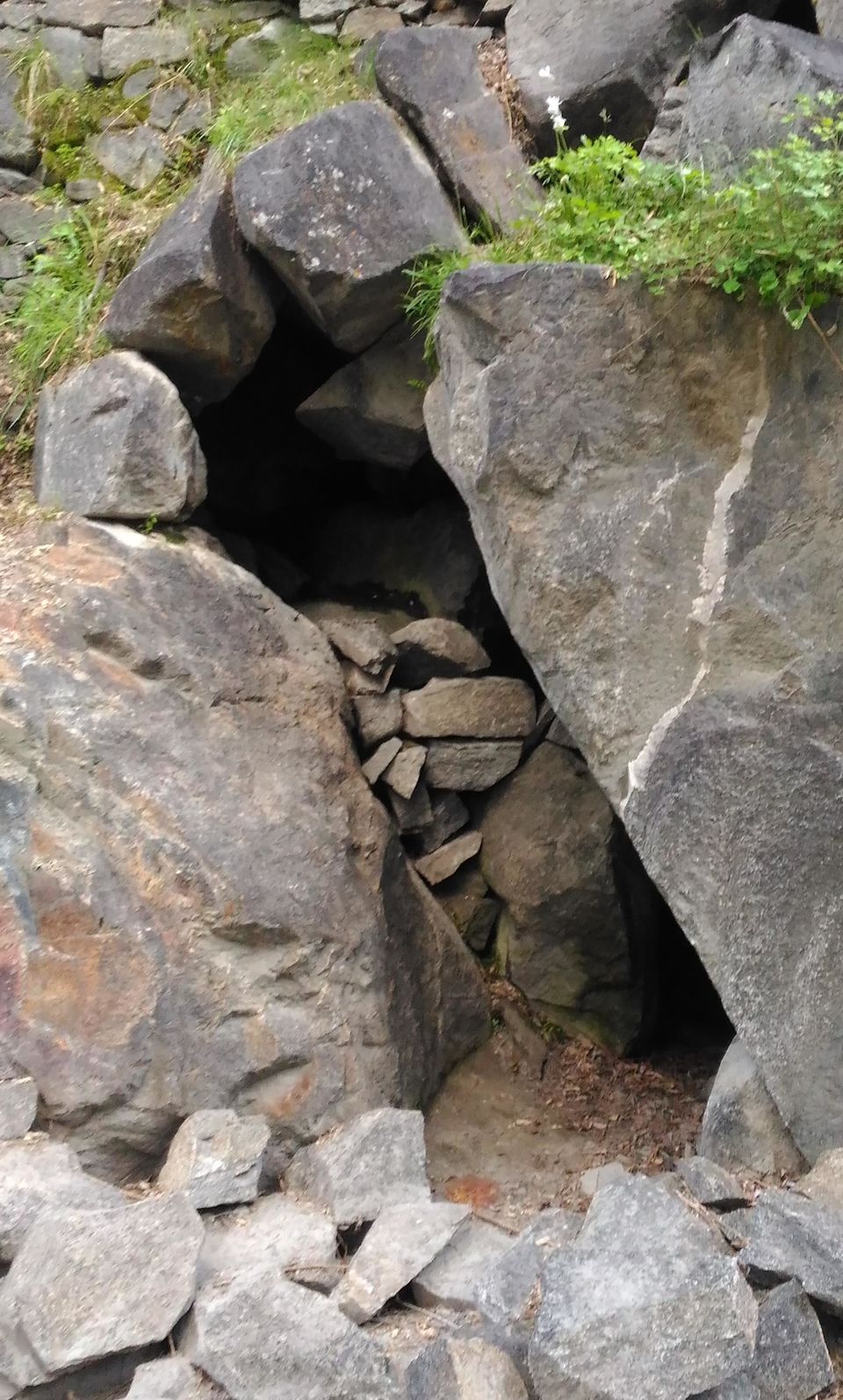 There are lots of other things that I'd leave to you to explore. I see that I haven't mentioned the name of the place even once. I'm going to keep it that way and end with this picture.