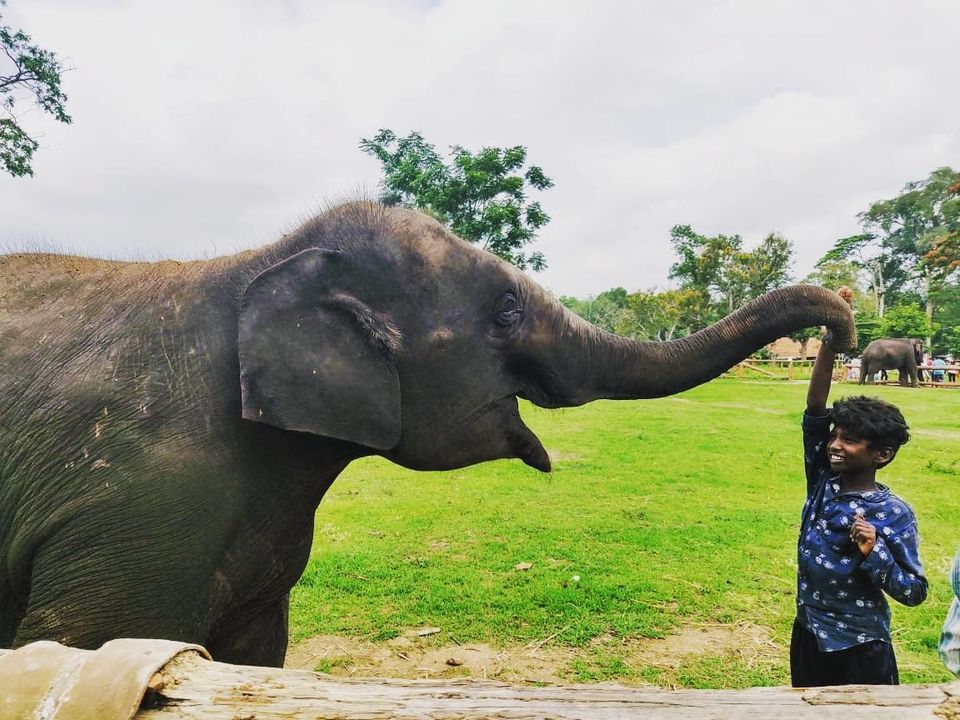 "It matters not what someone is born; but what they grow to be - J.K. Rowling"
There is a point in life where you decide to do things out of the blue.
And you know the rest.
Our journey started in Hyderabad.
Destination 1: Mysuru
Mysuru can be reached by Road, Rail or Air. After 14 hrs of sharing a single berth in a train, we reached the former city ruled by the Wodeyar dynasty.
Mysuru Palace
Majestic on the outside and simple on the inside. The palace was built blending Indo- Saracenic architecture.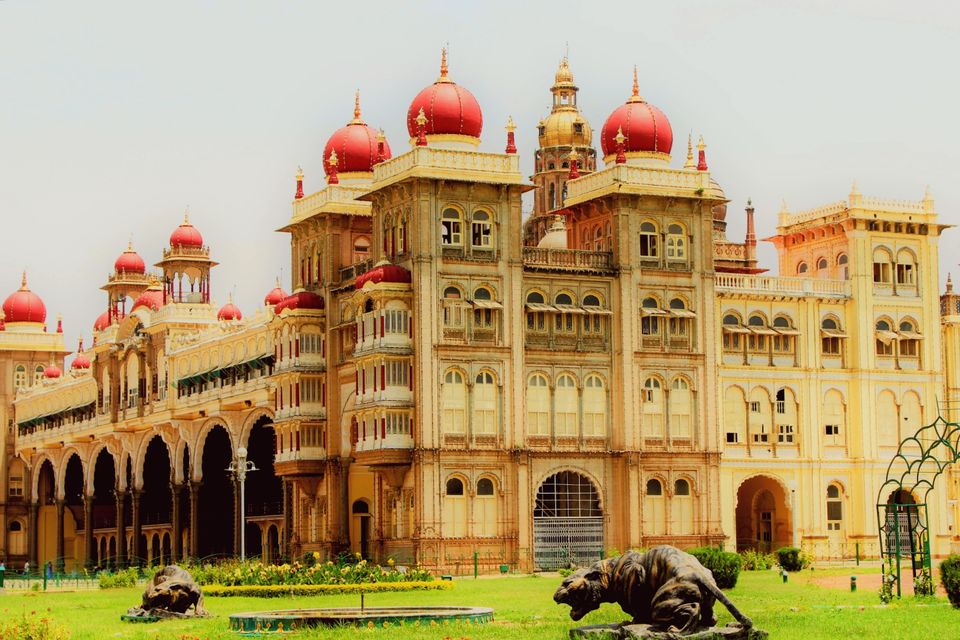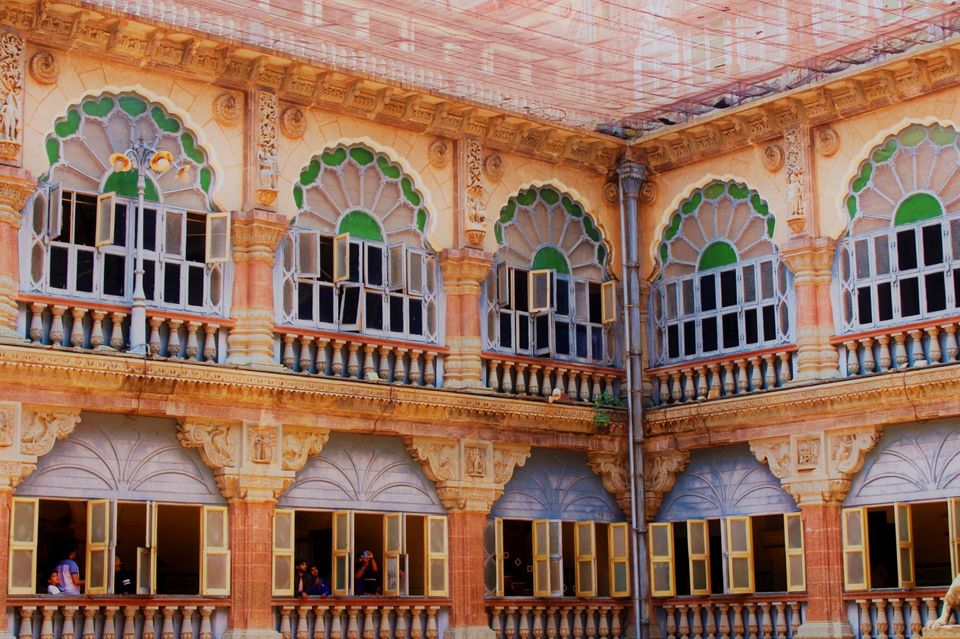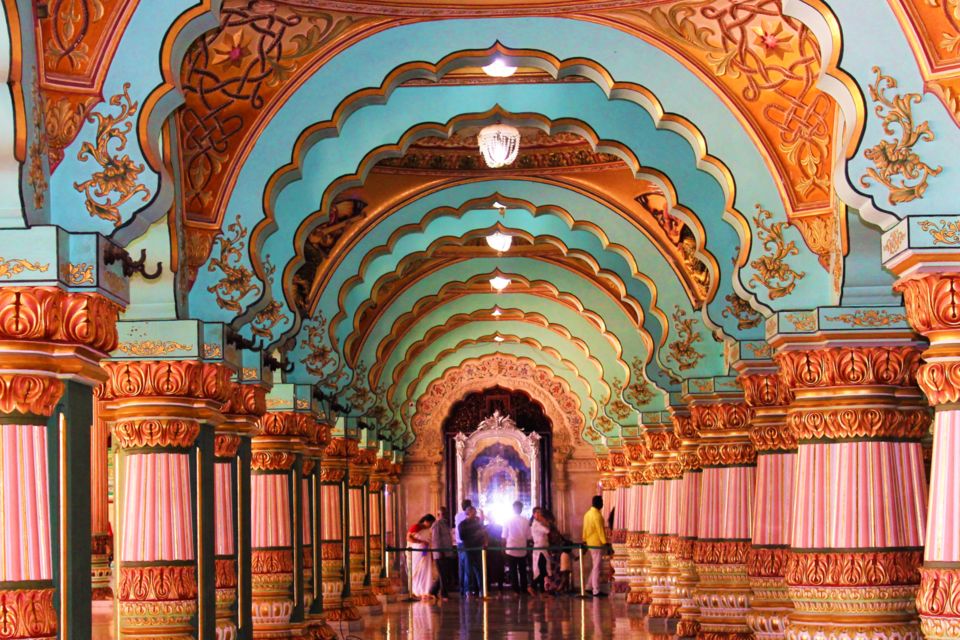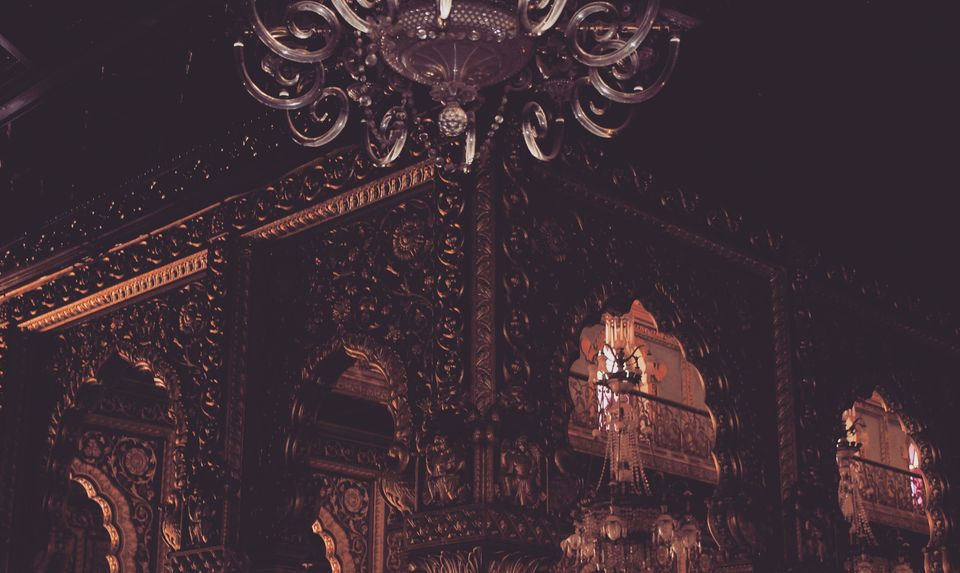 The palace also houses a smaller museum with the household artifacts of the kings and their children.
Moving on, we visited Balmuri Falls. It's 15 kms away from the city. I should say, do not expect typical water falls. It's a good place to chill and eat with a group of friends but not much of a nature's wonder. I leave the choice to you. To visit or not to visit.
We returned back to our stay in middle of the shopping arena, checked out and charted our journey to Coorg. KSRTC has direct buses to Coorg ( Kushal Nagar) and is a 4 hr journey. After reaching, we hired a bike. And that ride was one hell of a ride of my entire life.
DISCLAIMER: It is highly not recommended by locals as elephants roam the roads at night. We had to because we had no choice. So yes, it was a 22 km ride, in middle of the forest, at 12:30 AM to reach our stay, Zostel.
But also, it was worth it. We woke up to beauty, surrounded by coffee plantations, drizzle and the smell of fresh mud.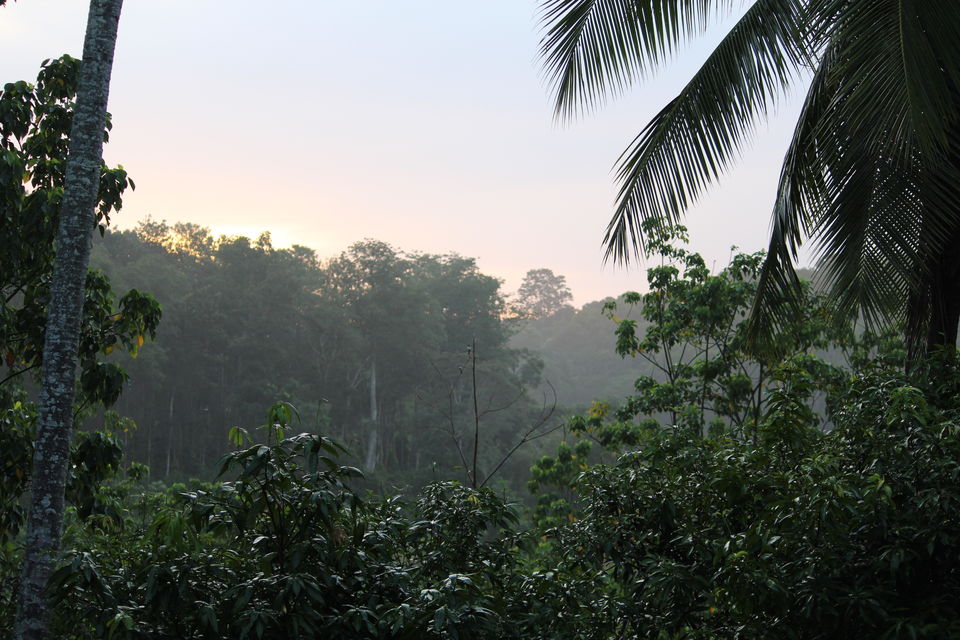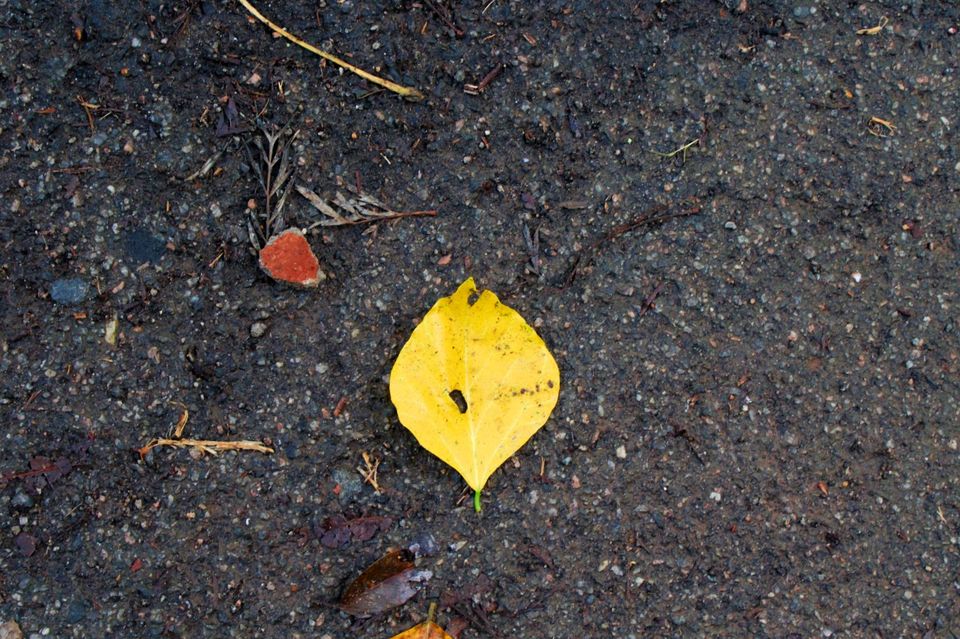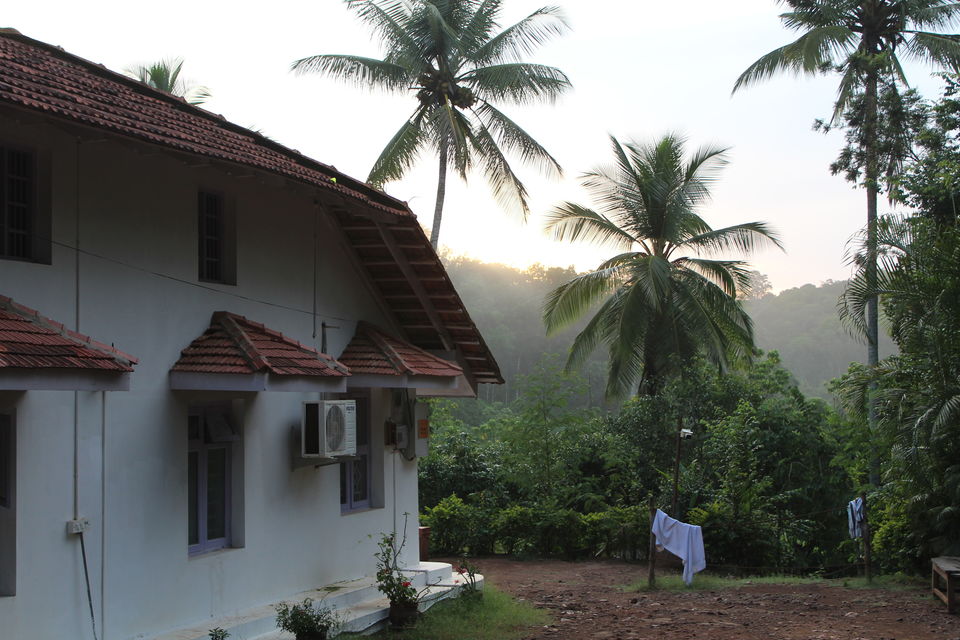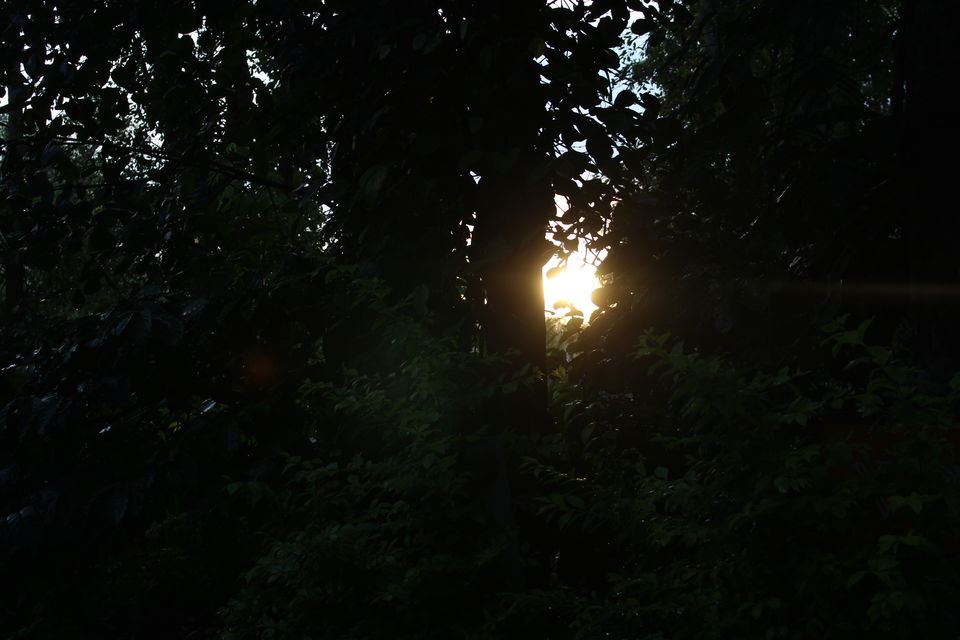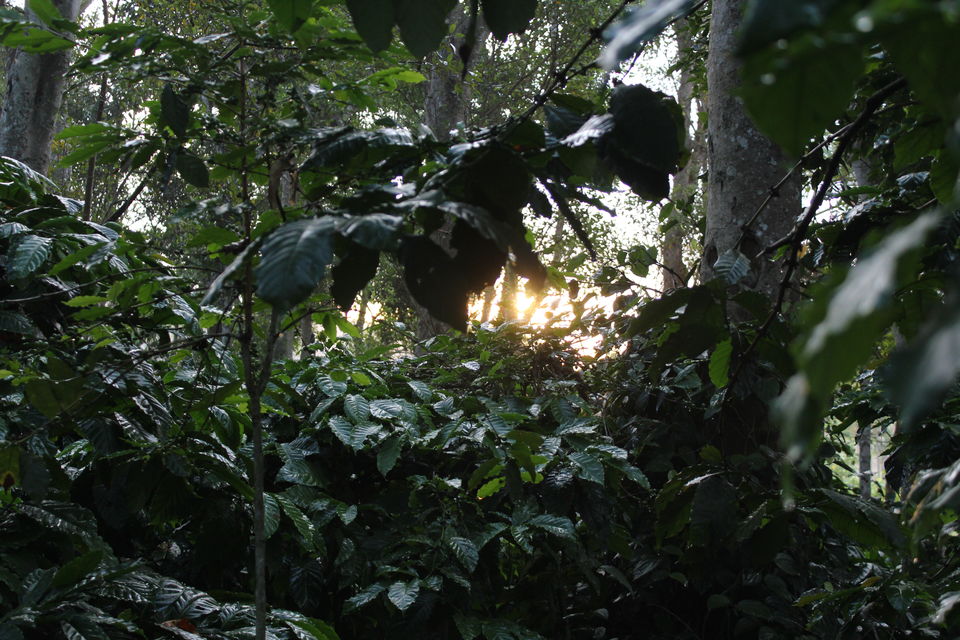 Coorg offers home stays. If you would love to experience the true essence of Kodagu (Coorg) try them.
Destination 2: Coorg (Kodagu)
Day 1: Dubare Elephant Camp
It's a place best described in pictures. A forest camp on the banks of river Kaveri. Dubare was on our way to Zostel. We had to come back but the ride won't bore you.
We reached there by 8:00 AM, had our breakfast at the local restaurant, you can try Thatte Idly ( Karnataka Special) here.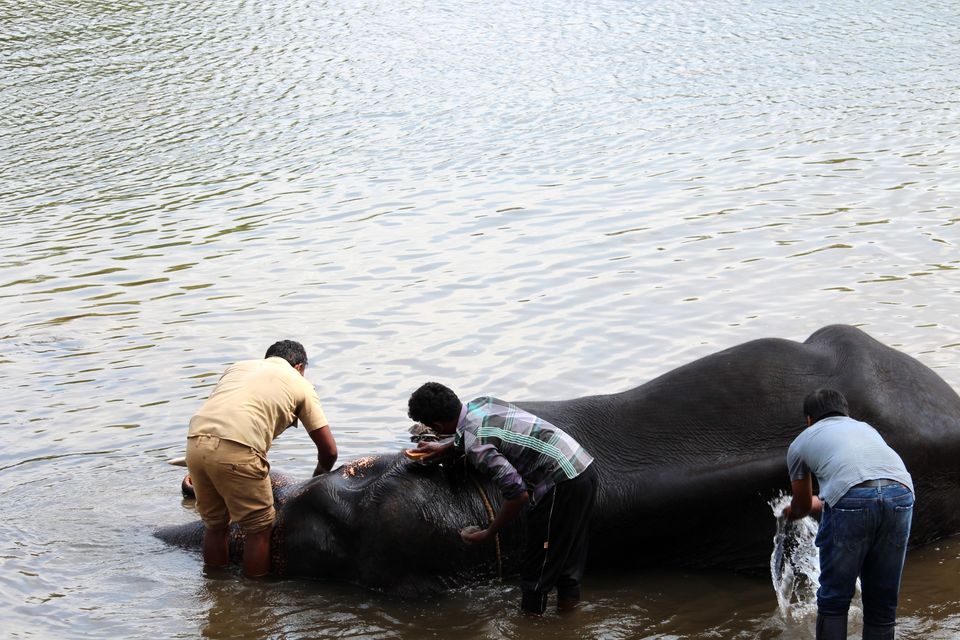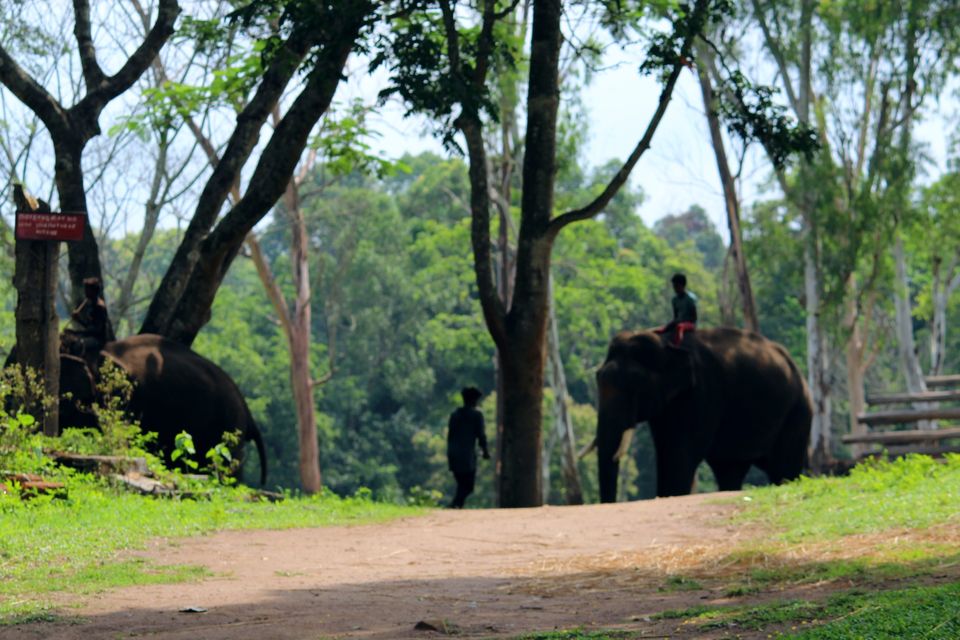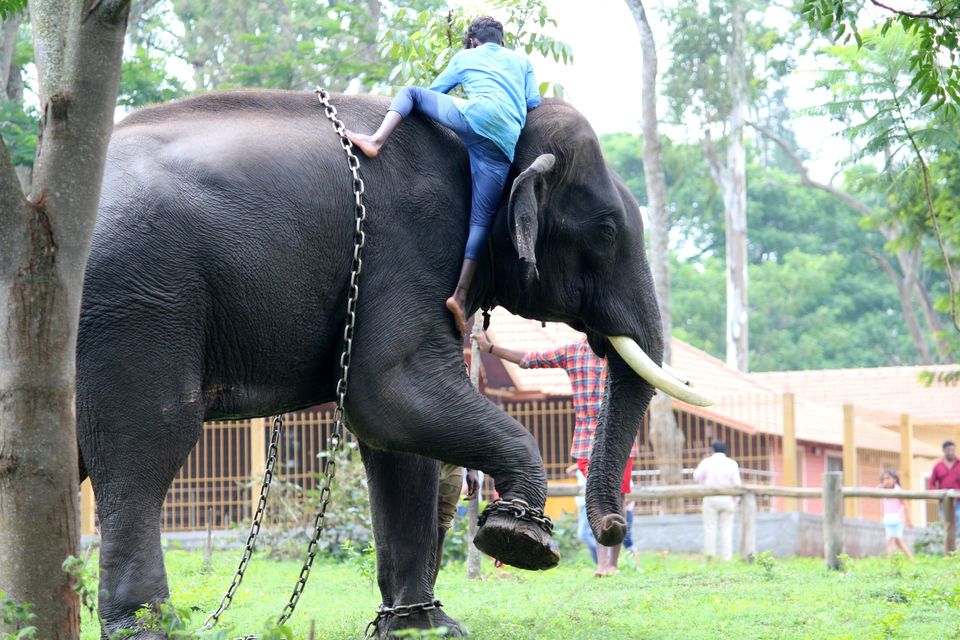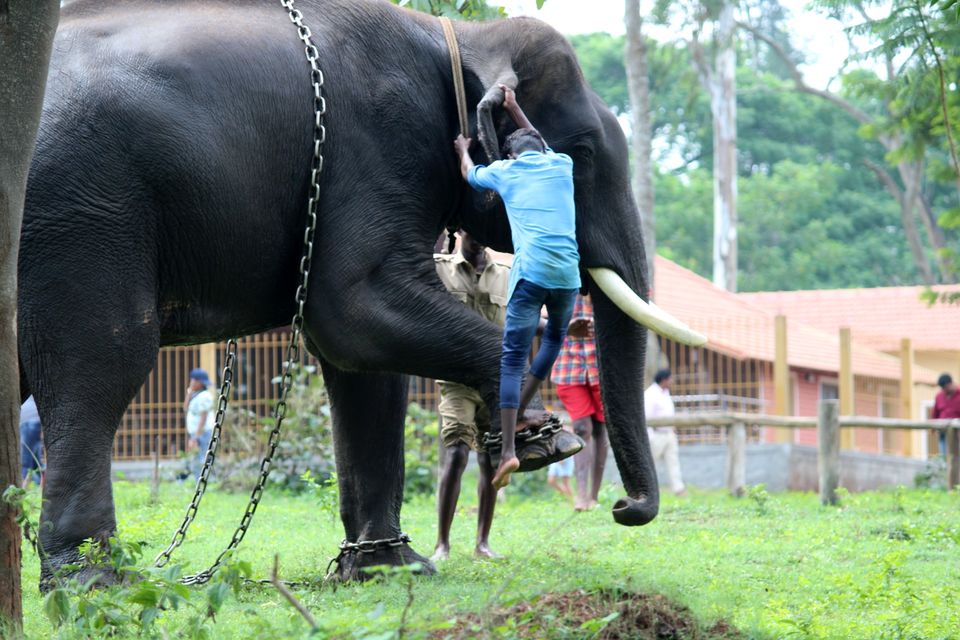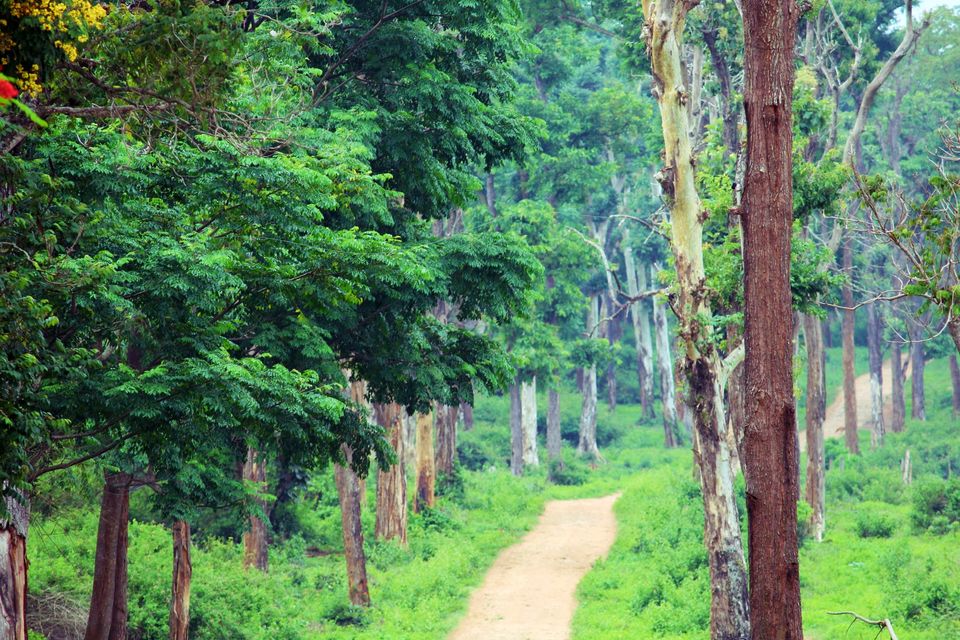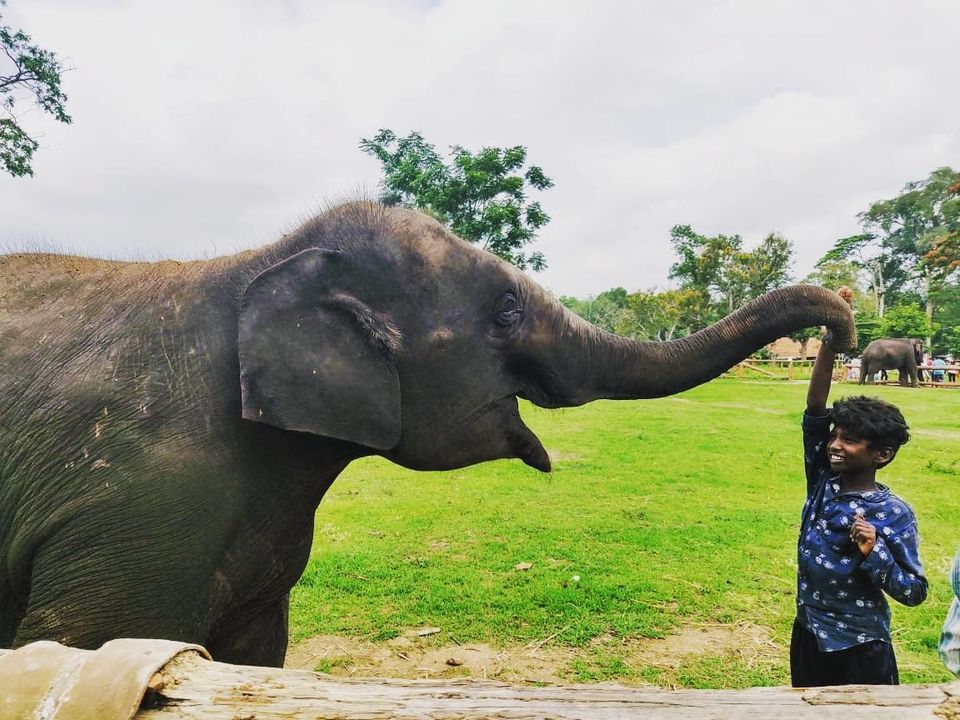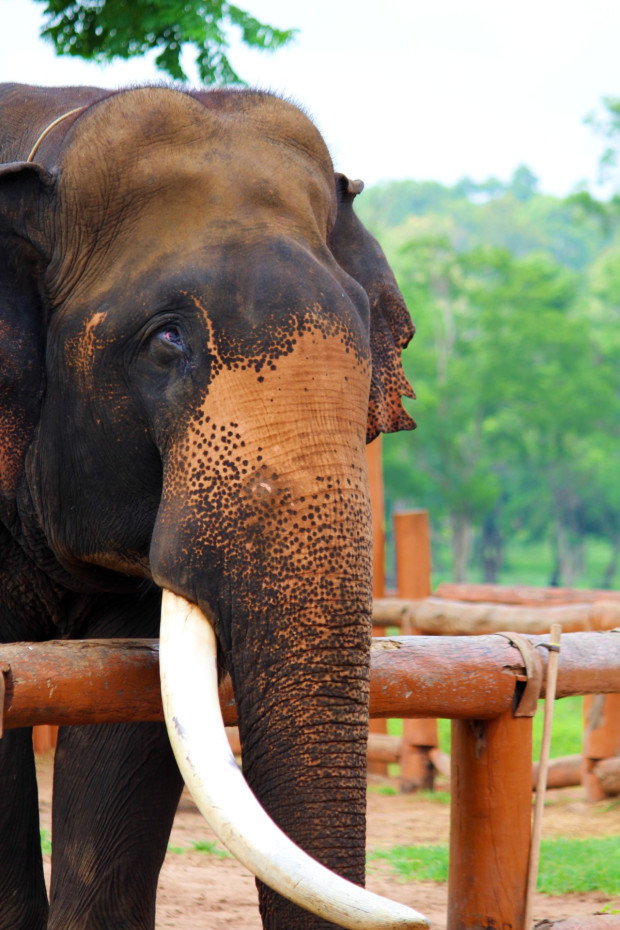 The camp opens at 8:00 AM and it is preferred to reach early. You would have to cross the river and the on other side await the huge beings.
Fun Fact: Humans to Elephants are Dogs to Humans. They think we are cute. Elephants nonetheless can be extremely unpredictable in their behaviors to people.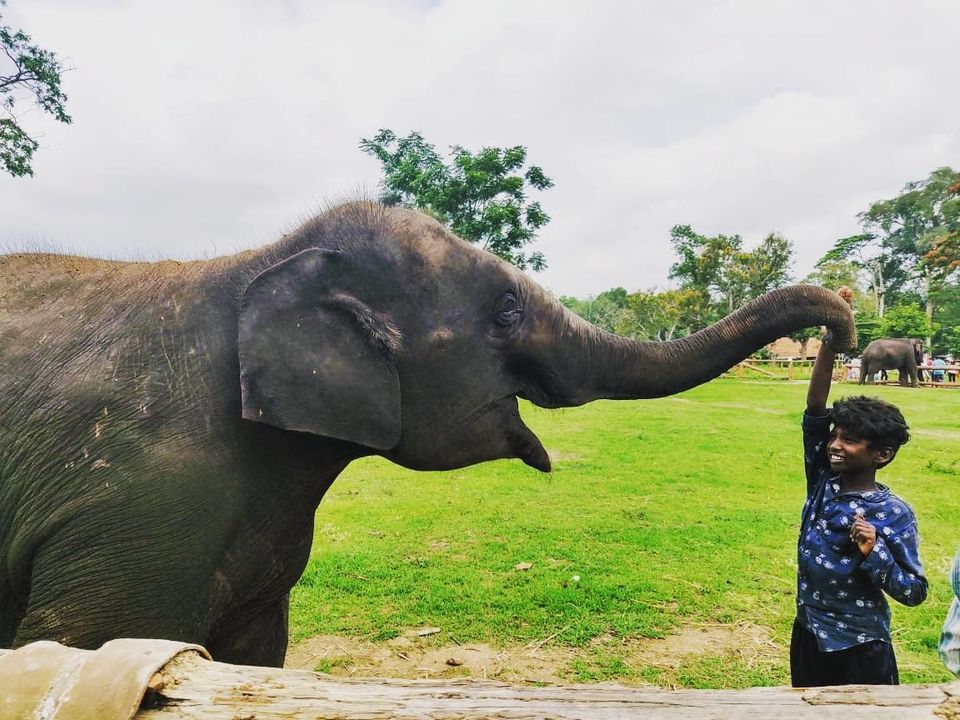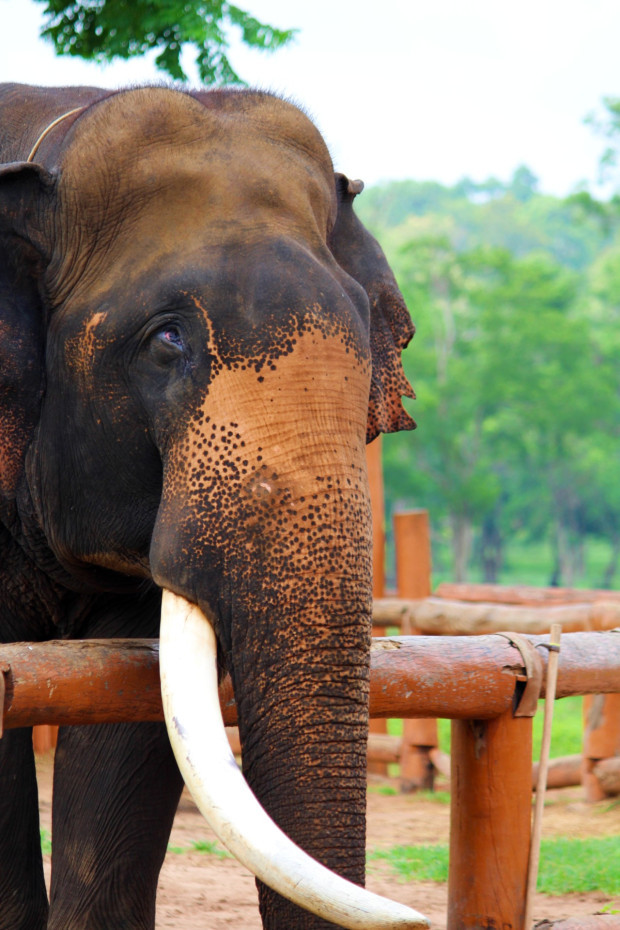 After spending our morning in the refreshing camp, we headed towards Bylakuppe. Bylakuppe is a small town which is occupied by several Tibetan settlers.
The Golden Temple - Namdroling Monastery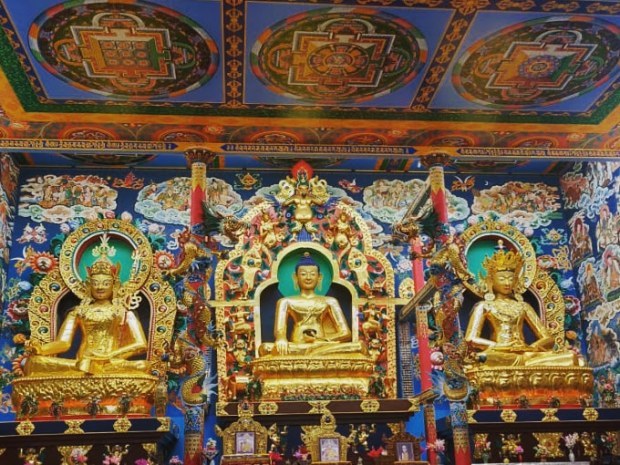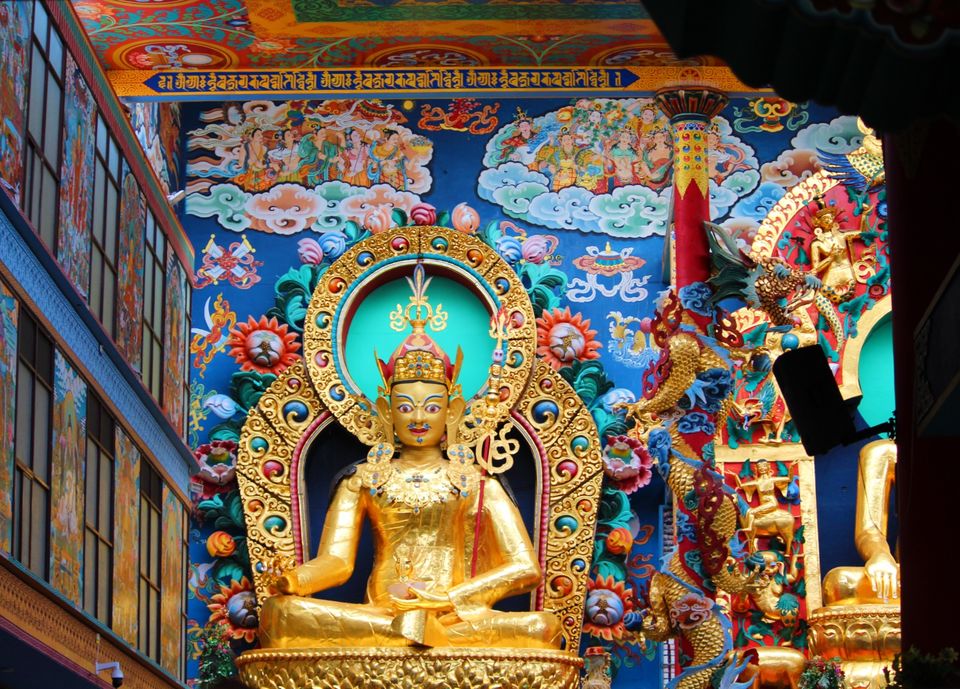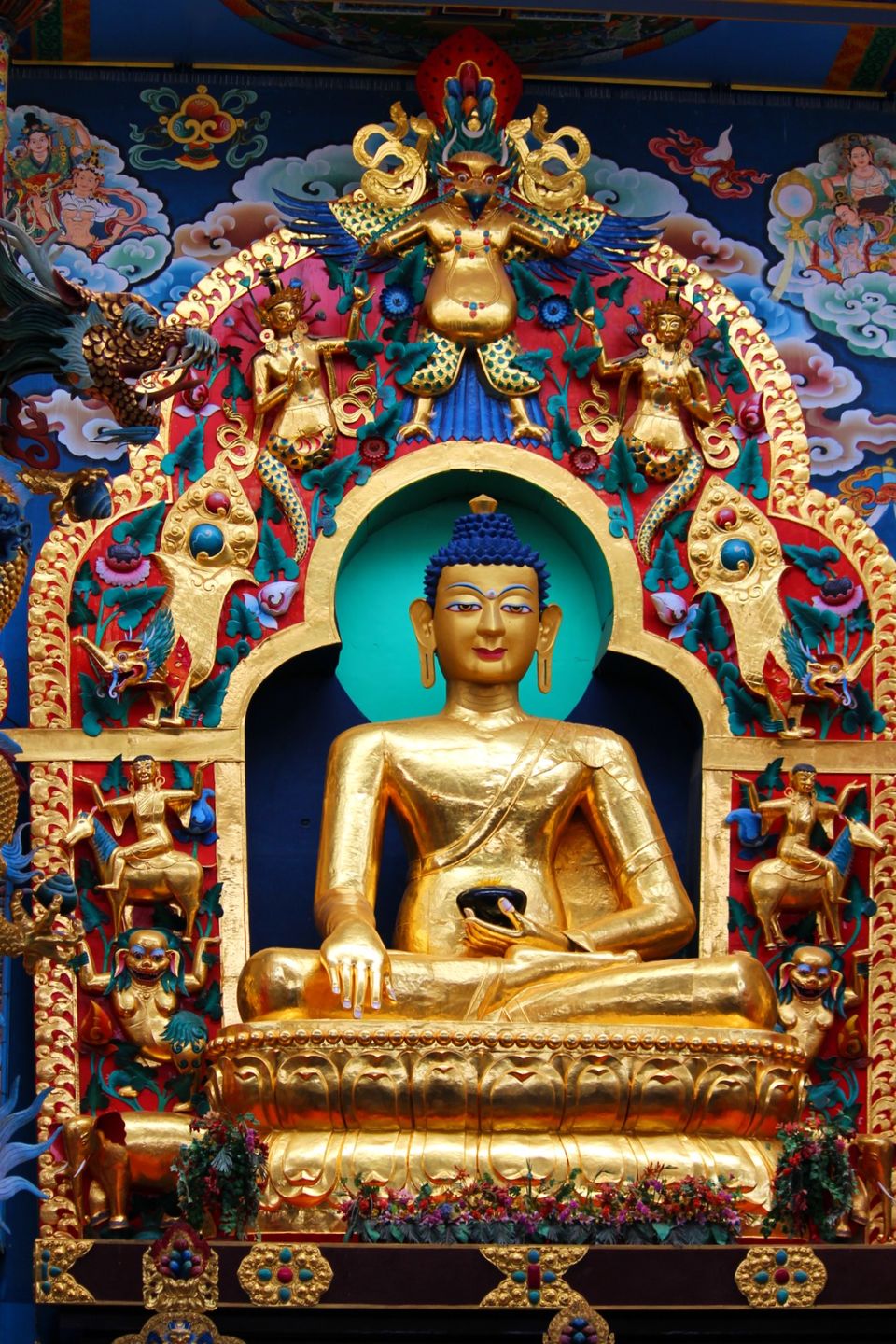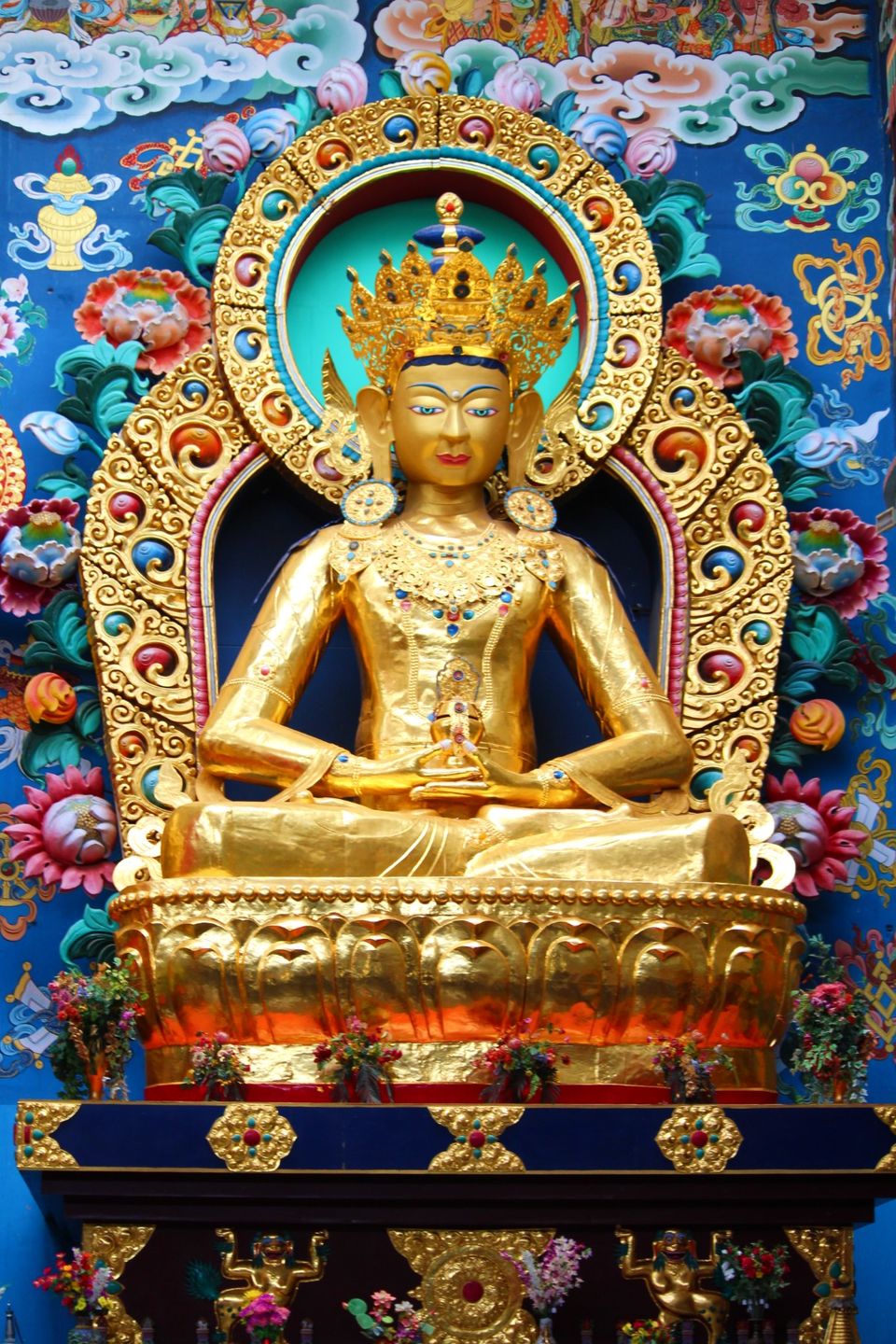 The monastery houses the temple and a resident place for the monks.
The statues are said to be coated with gold on the outside and filled with religious scrolls and remains of great monks on the inside. By the time we were done exploring and pondering, it was noon. Time to reach the next destination on the list.
Abbey Falls
The Water Falls. Preferably visit in monsoons to see it shine at it's fullest.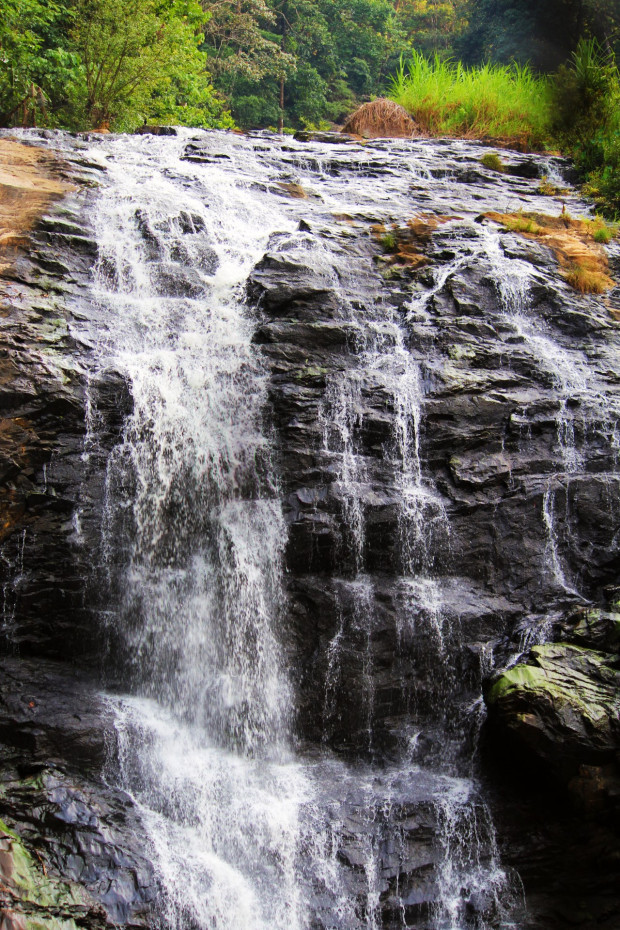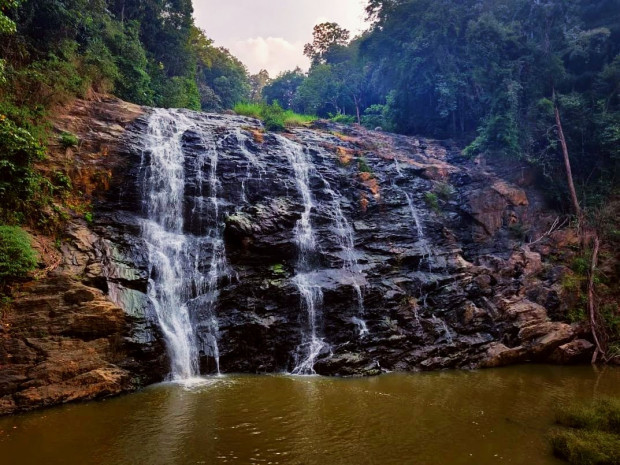 The area restricts entry into the water. You will have to take a look from a distance.
And that's a wrap for day 1 at Coorg.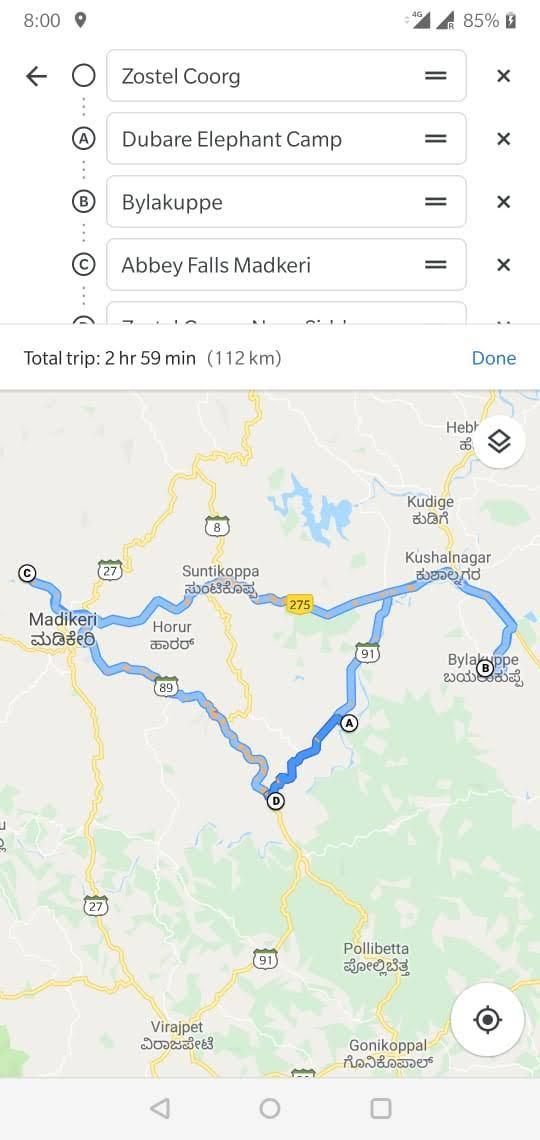 Day 2: Raja's Seat
Back in those days when the kings wanted to take a bird's eye look at their kingdoms, as drones and choppers were out of question, the kings chose a place for themselves. On top of this hill: known today as the Raja's seat. Raja's seat is near to the town Madikeri which also houses the Madikeri fort (1 km away from Raja's seat)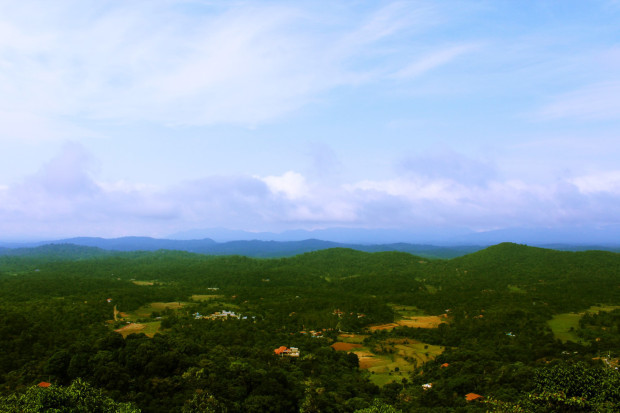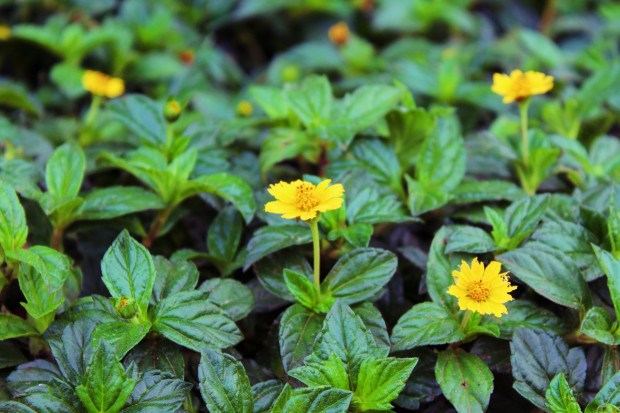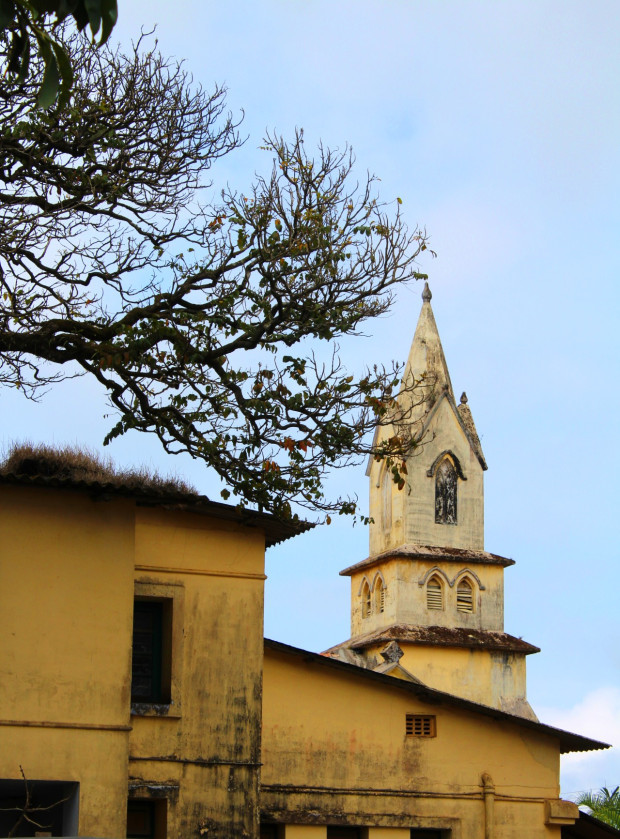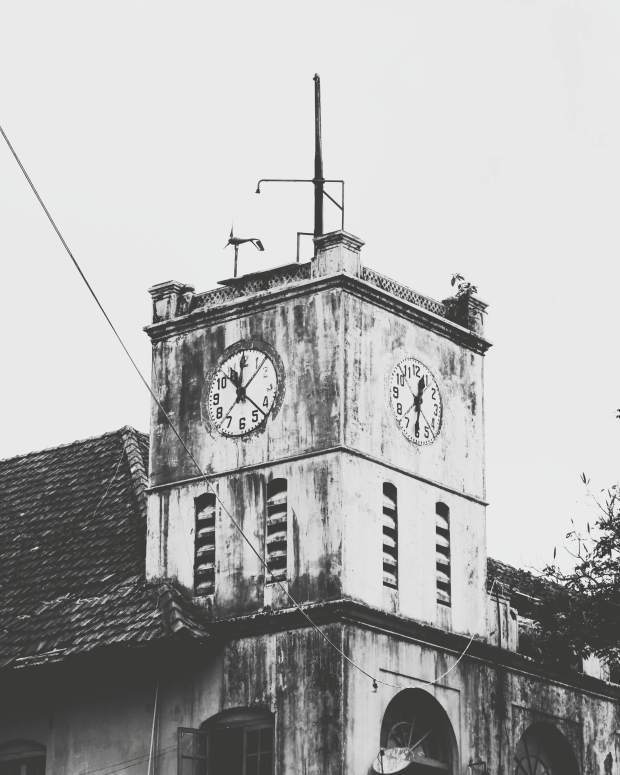 Tala Cauvery - The Birthplace of River Kaveri
The quota of fun for the day began here.

The place is approximately 44 kms away from Madikeri town. The fun part being, those were ghat roads. As the owners of a two wheeler, we started without a second thought as the roads seemed well maintained.
Bhagamandala - a pilgrimage place, is 8 kms ahead of Tala Cauvery. After two hours of driving up and down the hills, in midst of lush green forests, we landed here: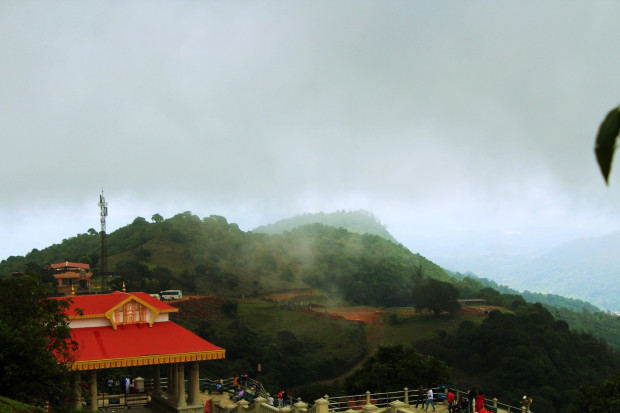 And all I could think was, how could the Raja's not make this their seat.
We sat atop the hill, in between the clouds, as they touched our faces and left a cold touch.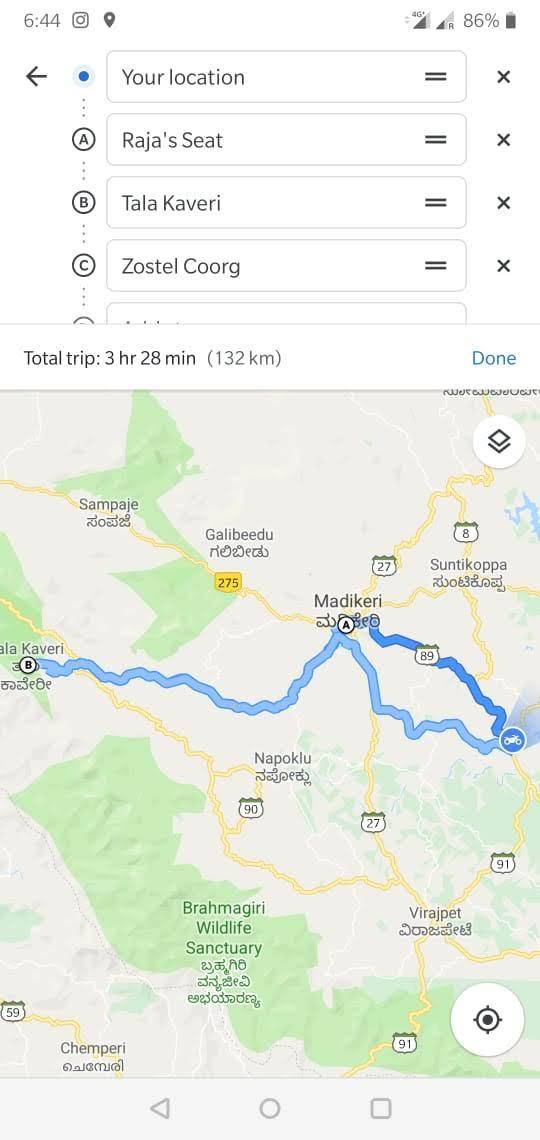 Back to Zostel, we packed our bags to reach our third destination Gokarna.
We took a bus to Mangalore as direct buses to Gokarna were limited. It was 12:00 AM. Mangalore was right next to the sea. The realization hit us when our faces went sultry. From the relaxing climate of the hills, we reached the sea level. The next bus to Gokarna was in the afternoon. Luck favored us as we found out there was a local passenger train to Gokarna. The early hours were spent waiting for a train in the waiting halls. And the best way to pass that wait time was to have a good book in hand.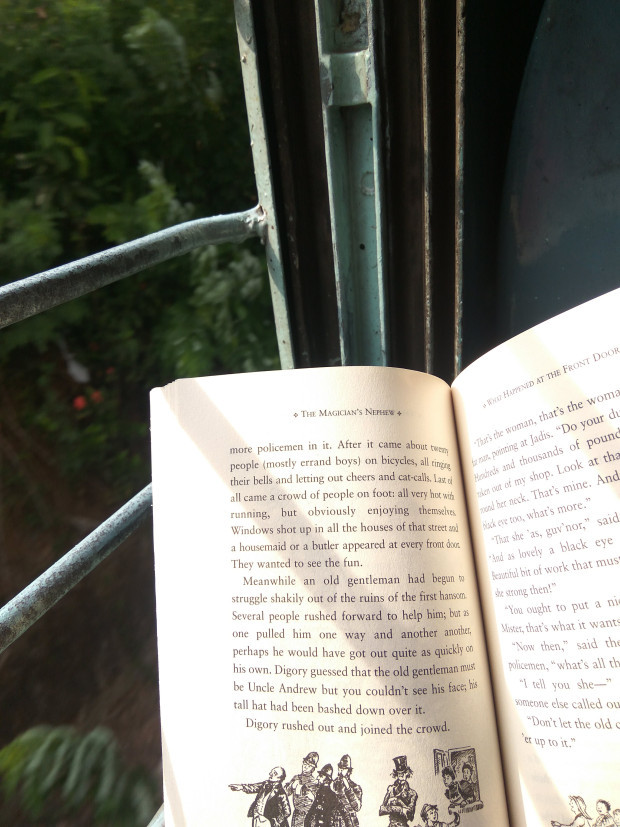 Destination 3: Gokarna
Place of stay: Zostel Gokarna With a view to the main beach and a reasonable stay that's the best place.
After travelling long distances, Gokarna was our place to sit, eat, relax and repeat. We spent our time in the local cafes on the beaches of Om, Main and Kudle, binge eating, walking in the streets and spending the evenings at the beaches.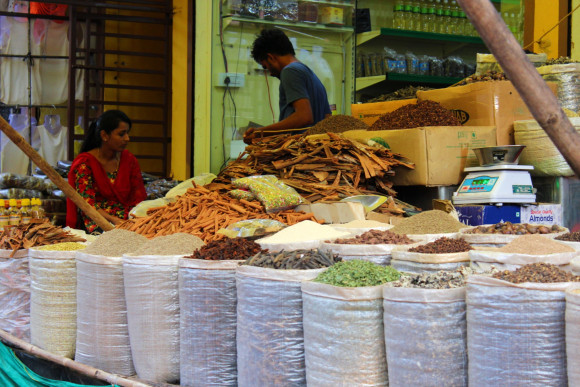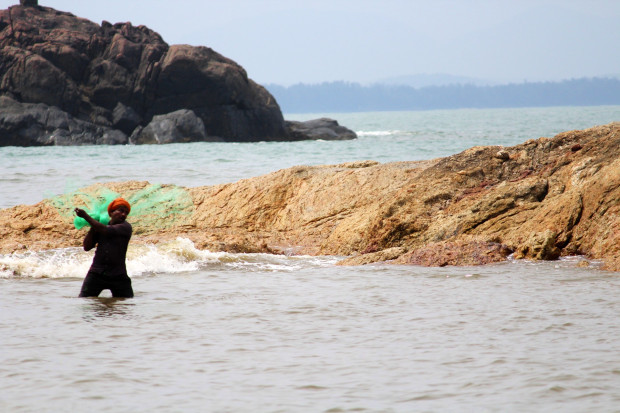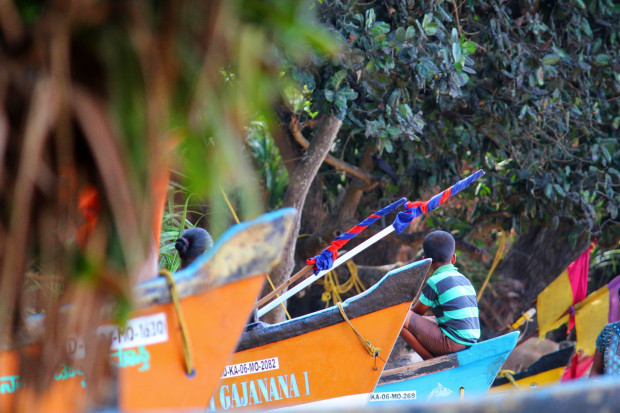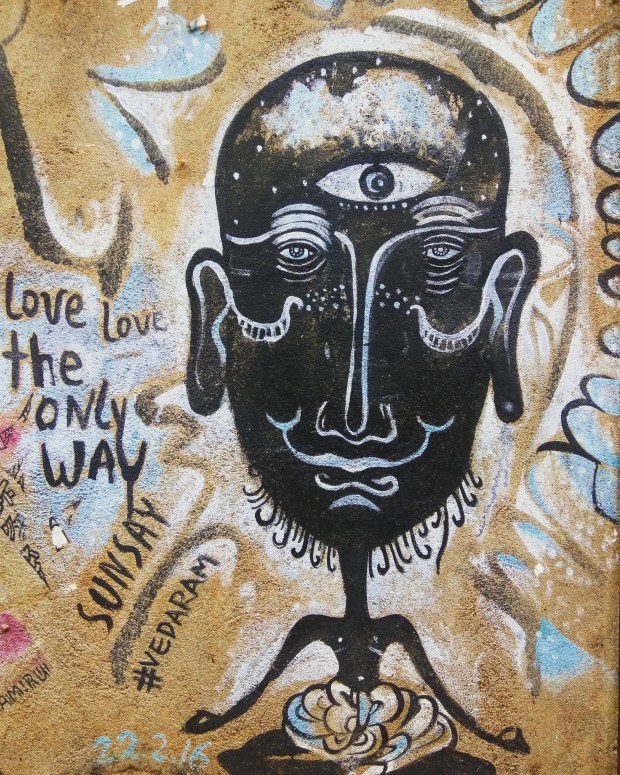 You know it's time to sign off now, but I say no.
Another trip, another experience awaits me.
Until then, Live in the: