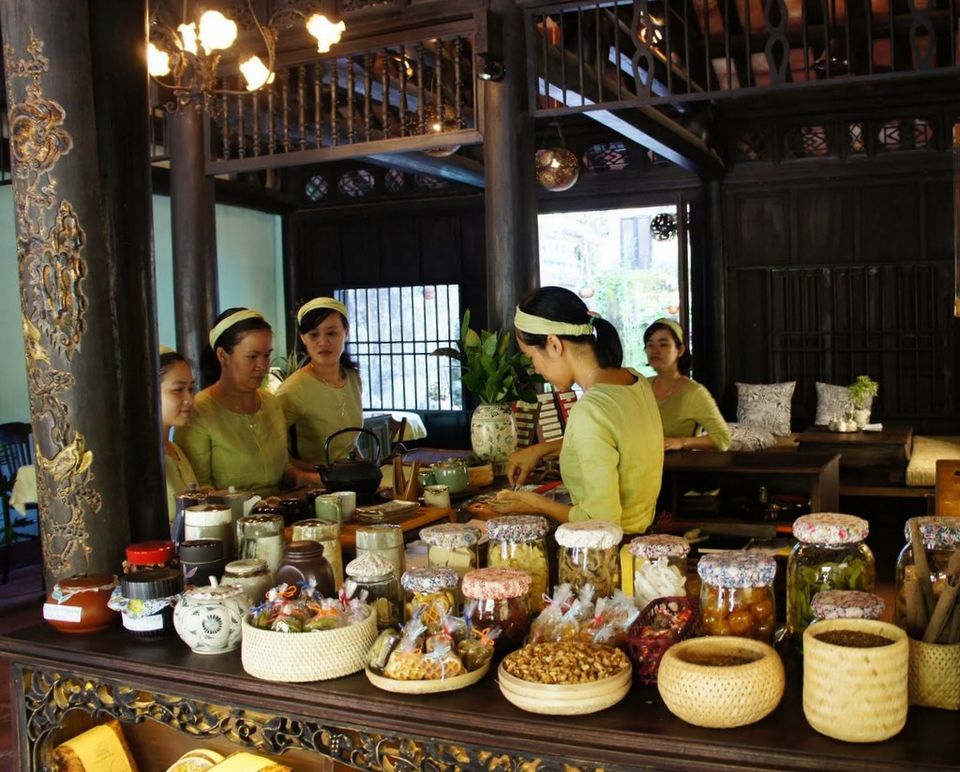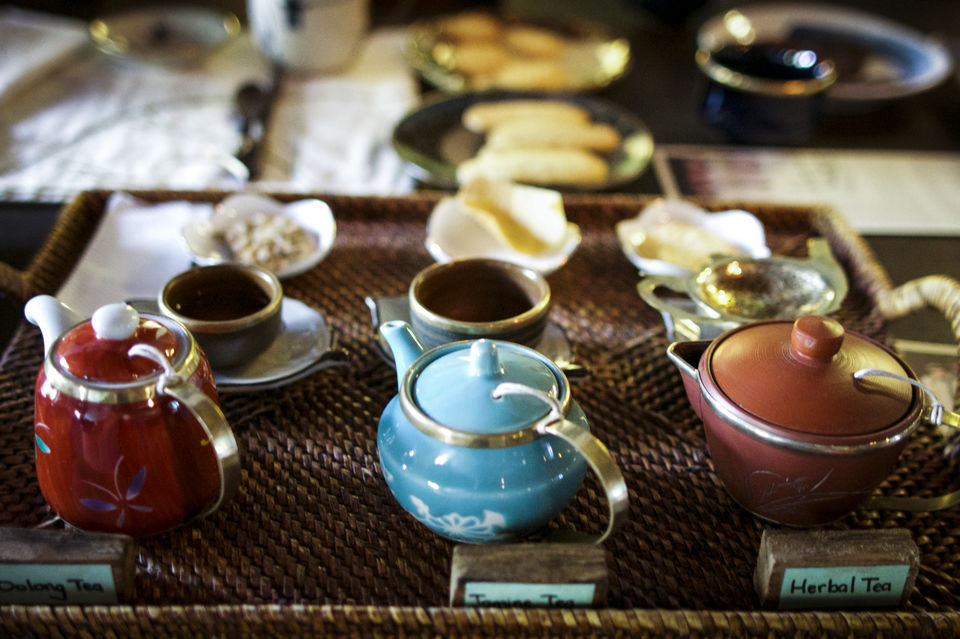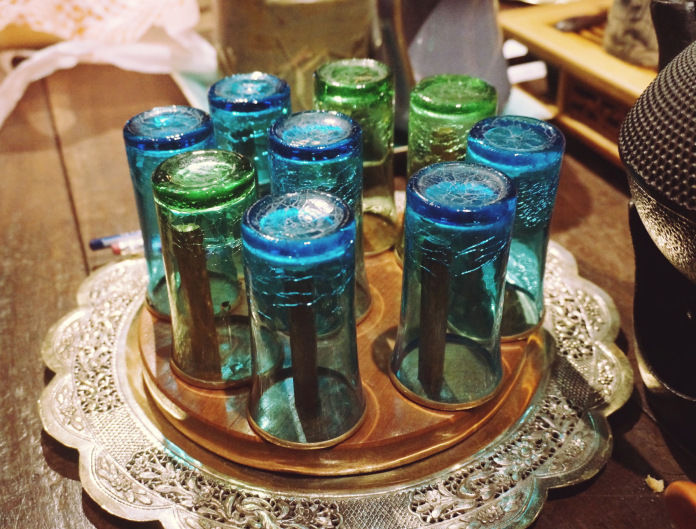 I was cycling in the old quarter of Hoi An, Vietnam, in the most beautiful part of this beautiful town when I came across the Reaching Out Tea House.
It was the quietest and most dimly-lit place in all of Hoi An. Pindrop silence. Like a classroom run by a strict teacher. The whirring of the fan, even the rustle of the leaves was strangely audible from inside the tea house. This was no ordinary cafe. The posters hanging on the wall said, "The Beauty of Silence" and "Calm Down With a Cup of Tea". 
Most travellers walked inside agitated, hyper or tired after a long day, but the tea house immediately had a calming effect on them. It was amazing.
The staff smiled at me kindly, but didn't say a word. The tea house provided a box that had small blocks with words such as: "Thank you", "Bill", "Hot Water". They suffered from speech and hearing impairments, but their disability wasn't a handicap. They weren't trying to overcome a hurdle. It was their strength here. I didn't pity them. Even envy would be the wrong word. I looked at them in admiration.
The tea house existed in a vacuum. Right outside the door was a different world where they played western music, offered free wifi and happy hours to attract tourists. This cafe, however, didn't cater to those looking for a good time, but those searching for an experience.
The coffee was expensive. It cost more than an average meal. I was in two minds about staying. But it was a cafe with a cause. They provided employment and empowerment to people with physical disabilities. So I decided to stay and ordered Vietnamese cold coffee.
They got me a hot, steaming cup of water in a beautiful coffee set. I panicked. 50,000 dongs for a cup of coffee and they got it wrong. I called the waitress to complain. I tried explaining to her, in sign language, that this was not what I had requested. She signalled to me to calm down. She understood my confusion and reassured me.
I didn't believe her. Good money gone to waste, I thought.
Vietnamese coffee, it turns out, is very distinctive. The thing above the coffee cup is called "phin", in which coffee is ground with hot water and put above the cup for the coffee to slowly drop down. It collects the best bit of the coffee.
The coffee kept dripping, drop by drop, in the cup of water. Fifteen minutes later, she returned with a green bowl that contained ice cubes and sweet chicory.
I added the wafer like pieces of chicory to the black cup of coffee and mixed condensed milk in it. The coffee turned light brown; the colour changed. I had to mix a few ingredients here and there, but I got the concoction right. It was the most royal cup of coffee I had had in my life. You can get astonishing results when all the ingredients are right.
The cafe had gorgeous and intricate clay pots, wooden cupboards and paintings. It was a surreal place. I kept watching people pass through the streets and wrote a little something.
The most serene thoughts came to my head. I felt calm and relaxed. It was the energy of this cafe that allowed me to stay still. I realised it is the energy of the place and people that influences our thoughts and feelings. Opinions and tastes can differ. This goes much deeper.
I felt no worries of the future or regrets of the past. I was one with the moment. One with the energy of the place. When it was time to leave, I got a picture clicked with the staff, for memory's sake. One of the servers gave me a flying kiss. It wasn't part of her job. She didn't have to do it for a tip. It came from her heart, just like everything else about this tea house.