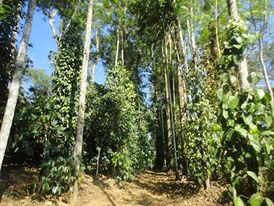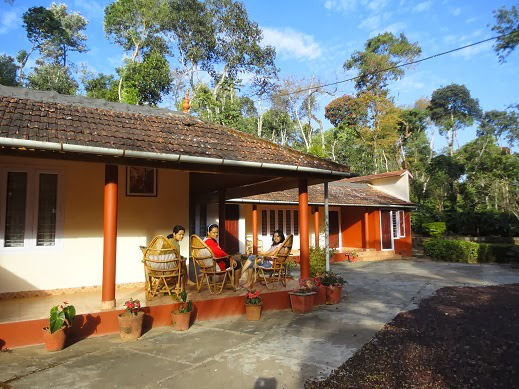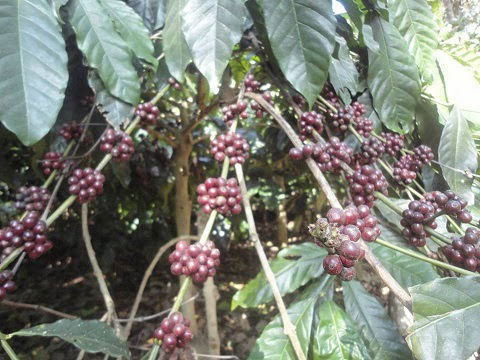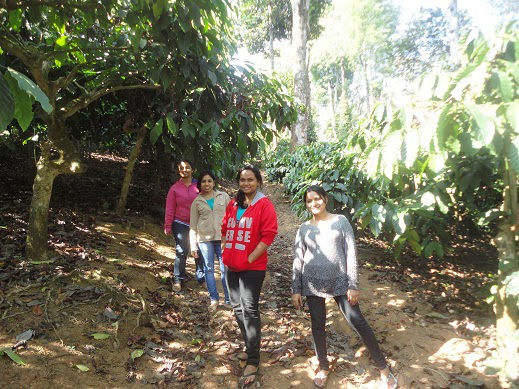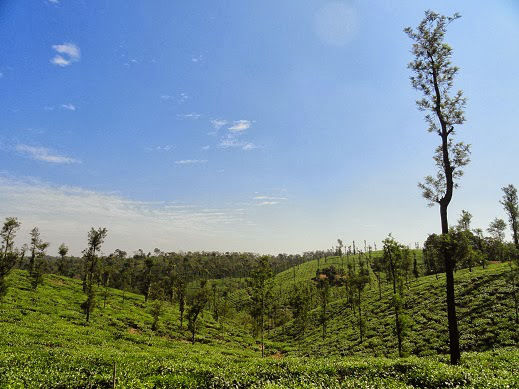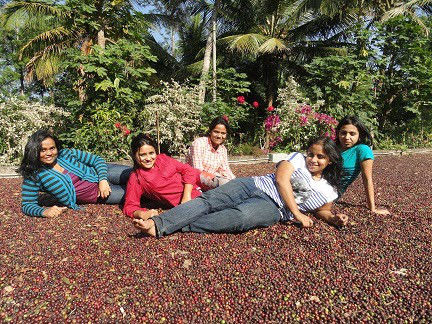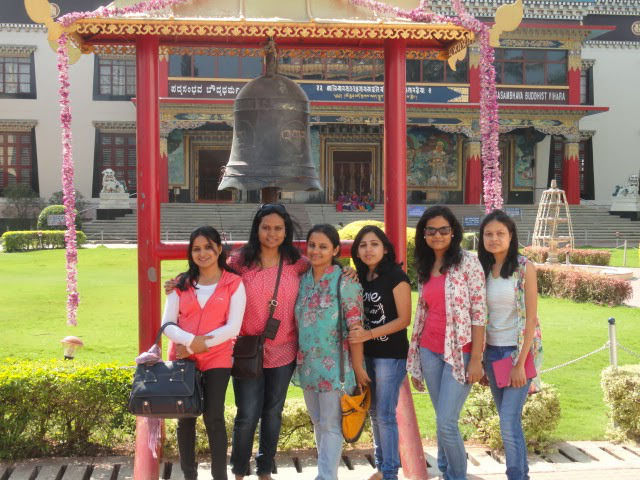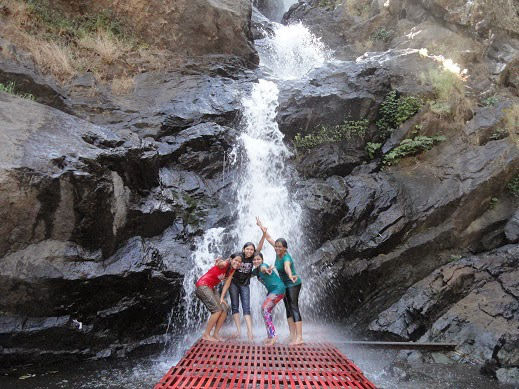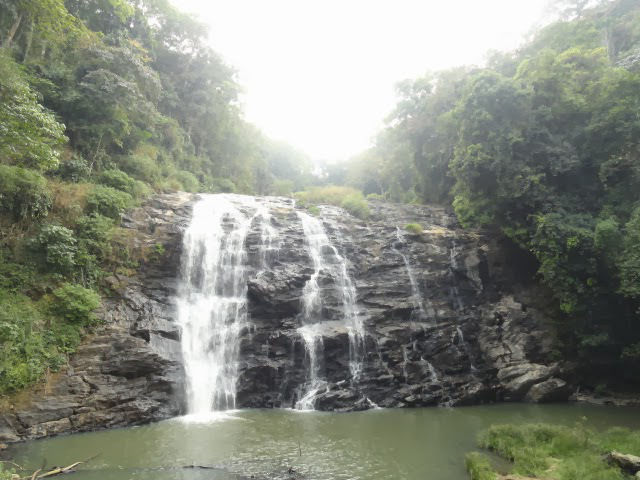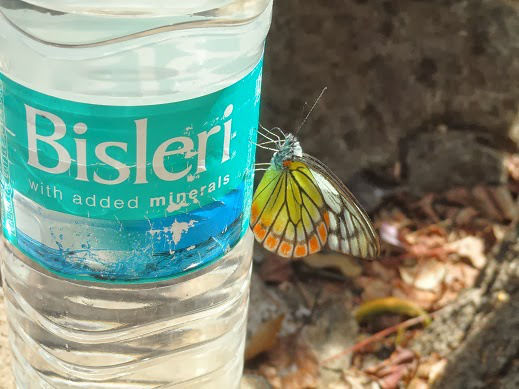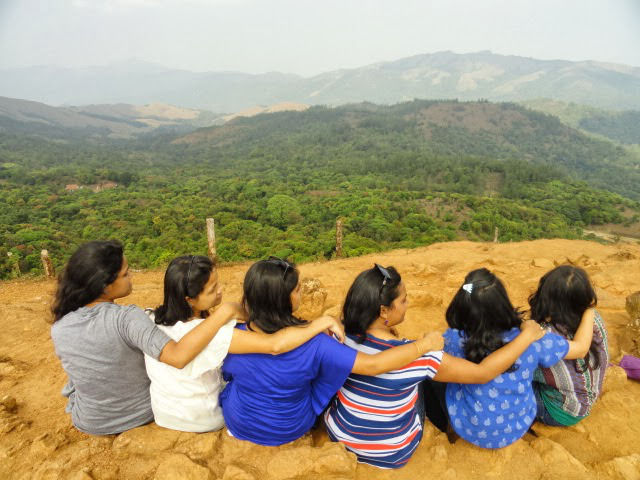 If you want to enjoy a good vacation untouched by chaotic cityscapes, then Coorg, popularly known as the Scotland of East and the Coffee Pot of India, is the ideal place for you.
Coorg aka
Kodagu
is a district in
Karnataka
, 250 kms away from
Bangalore
. We made a group of 7 people, located at different parts of India and headed to Bangalore. We had booked two rooms in CoorgCoffee Trail Gate, in Alathcad Estate near the town of
Ammathi
(our company Holiday Home) for 3 days. We booked our bus tickets in Poornima Travels and boarded our bus at 11 pm from
Gandhinagar
Bus Stand, Bangalore and reached
Madikeri
at 5 am. It was chilling. There was no sight of any conveyance. To our luck we got a bus from Government Bus Stand. We reached Siddapur, booked a cab and reached our destination at 7:30 am. The exquisitely beautiful Holiday Home is set amidst the lush greenery at Alathcad Estate. There were bright red coffee cherries sundried on the porch. The aroma was so refreshing and made us more curious to what we may have to experience in coming days.
 Day 1: The first day was to relax and roam around the place. We freshened up and took a walk along the coffee plantations at the backside of the Holiday Home. There were a lot of coffee cherries and we could not stop clicking. After having a sumptuous breakfast we headed on to the local market located few kilometers away from our place. We found a small hotel and ordered for local food. We relished Chicken Biryani cooked in Coorg style. Then we returned back and had a craziest photo shoot on the sundried coffee cherries.Had the best Chicken Curry in dinner made by the cook, stargazed for a while, out in the porch and slept off.
Day 2: We had booked a Qualis with a local travel company Hoysala Tours and Travels. The next day we all left for Glenlorna, a tea estate managed by Tata Plantation Trails. Such an awe-inspiring view it was. We could not take our eyes off that radiant green color of tea leaves.We then moved to Iruppu Falls. There was a temple near the entrance but it was closed. In our one kilometer stride we heard the deafening sound as a hidden waterfall was beckoning us. It was winter season so we could not see much water but it was anyway worth it.
The water was so freezing cold but we played and had so much
fun.It
was the best waterfall bath in our lives. The falls is also famous for a rare species of butterfly, the Peacock Butterfly and we were mesmerized by the beauty of those vivid colored butterflies flitting around. They were so fast that we could not capture them in pictures. But this little yellow butterfly we could. Such a promising advertisement for Bisleri! Isn't it?!
:-)
The arrangement at the falls was so impressive. No plastic was allowed, which truly is very much essential in such places to maintain the scenic beauty.
Then we travelled to a nearby hotel where we had our lunch and then left for Nagarhole Wildlife Sanctuary. While entering into the sanctuary we saw deer herds here and there. We felt so close to the nature and were so excited for the impending sight of wild animals. We booked bus tickets for jungle safari, had to wait for a while for more people to come because the bus wouldn't leave without a maximum of 10 people. The jungle safari finally began but to our dismay we could see only a few more deer herds, a lot of langurs hanging on trees, a kite and a peacock, few wild buffalos and two wild boars running after each other.
 I was almost asleep in the bus. The day started so afresh and the day ended with such disappointment. Anyways the dinner made our day.
Day 3: The next day we drove to
Bylakuppe
to visit the Namdroling Nyingmapa Monastery, popularly known as 'The Golden Temple'. Walking through the monastery gave such an infinite peace. Those fluttering prayer flags and wandering monks in maroon robes instantly transported us into some unknown country of mystic charm. The entire surrounding gave an impression as if we were in Tibet, because of the Tibetan settlements all around. A must visit place in Coorg. Then we had delicious lunch near the monastery itself. We all stuffed ourselves with chicken curry cooked in Coorg style.After spending a good deal of time in that island we came to the parking. There were numerous shops from where one could buy stuffs like coffee, chocolates, dry fruits, herbs, oils, spices, etc. The day ended with a nostalgic memory of the Golden Temple and that beautiful island.
Day 4: The next day we had to leave our Holiday Home. We packed our bags and travelled to Madikeri to catch our night bus to Bangalore. We had planned to visit all sightseeing places near Madikeri this day. We first visited
Bhagamandala
. It is considered sacred because of Triveni Sangam (a river confluence) at this place. The Cauvery is joined by two tributaries, the Kannike and the Sujyoti rivers. There were many people offering prayers to their ancestors.
 We visited a temple nearby and then we moved to Talacauvery, the birthplace of Cauvery river. We were awestruck with the huge entrance and its impressive architecture. When we ascended the steps of the temple we saw a small tank where a priest was offering prayers and people were taking bath in that tank. That tank was considered to be fed by a river spring which is considered as the source of Cauvery.  The Brahmagiri hill was situated right beside the temple. There were a series of steps leading to the top of the hill. From there, we had a panoramic view of the surrounding hills.
Then we had lunch while returning at Bhagamandala. There were no good hotels around so we had lunch in a very small hotel but the food turned out to be superb. Very simple South Indian food. The next stop was Abbey Falls. Compared to Iruppu Falls this place was very dirty. There was no approach to the falls due to past accidents. There was only a bridge.
After spending some time we went to Madikeri Fort. The Palace of the erstwhile kings located inside the Fort, now houses the offices of the Deputy Commissioner.
There was nothing much to explore so without wasting much time we left for Raja Seat, our last popular destination to enjoy the exquisite sunset. This spot was a favorite place of recreation for the Kings of Kodagu. Various fast food stalls caught our attention first. We gorged on all sorts of chaats, panipuri, gobi manchurian, etc. We all had fun in a toy train. Then we went into the garden where all the tourists were waiting for the sunset. The place was well maintained. We walked a few distance to get a better view and it was a feast for our eyes on an endless expanse of sun kissed greenery.
 Then we had dinner in Fort Mercara Hotel. The food was very good. The staff was very welcoming. We walked to the bus stand with our luggage and boarded our bus to Bangalore.
Finally we bade adieu to the Kodagu district, which stimulated our minds and hearts with its resplendent beauty.