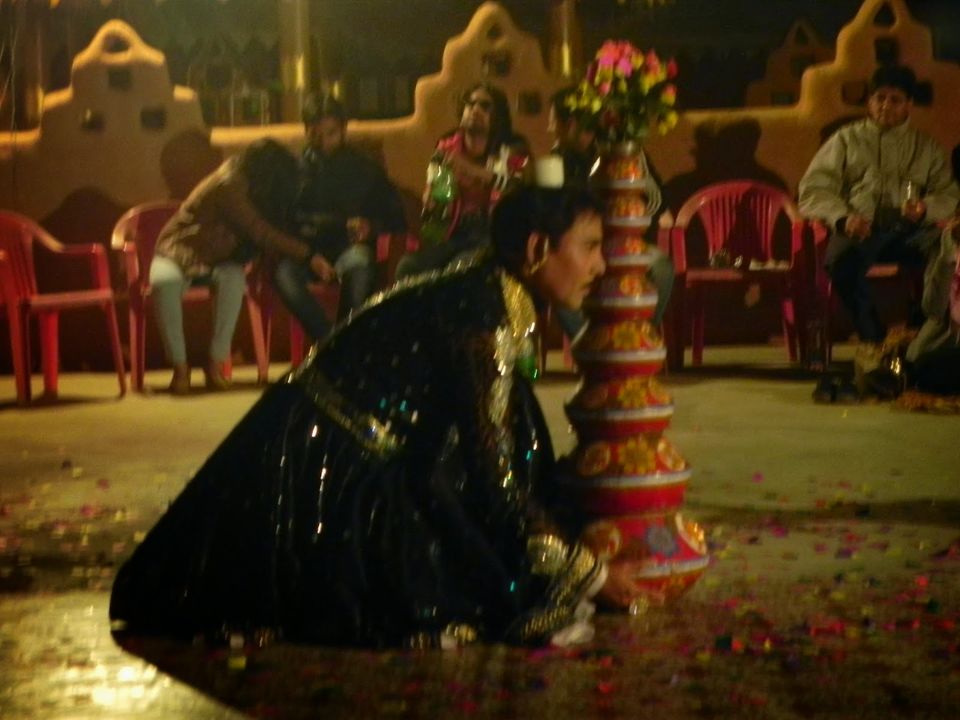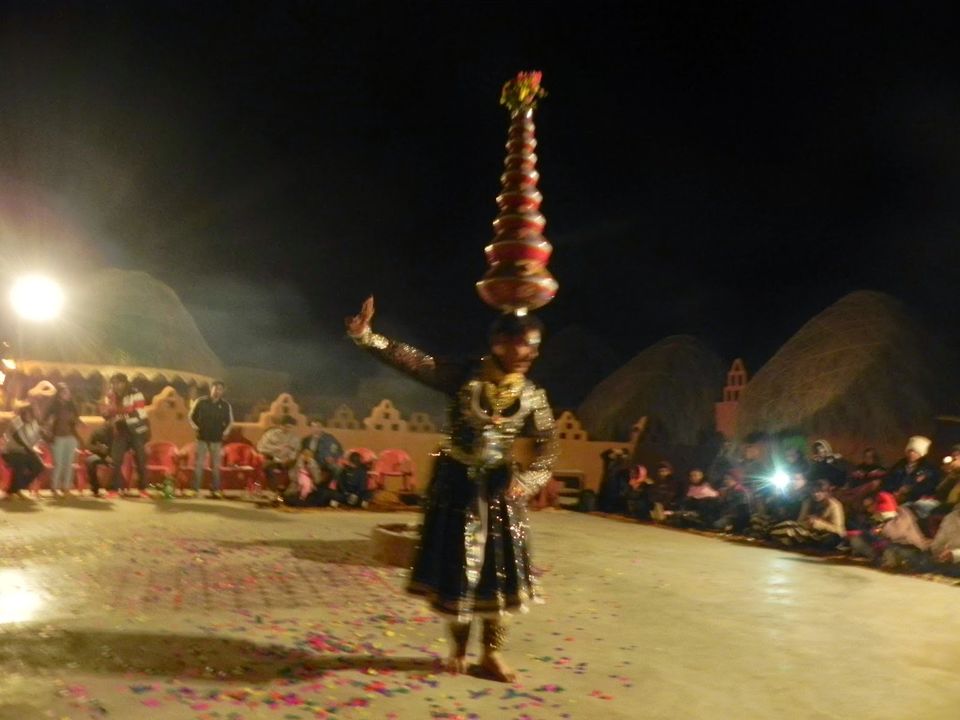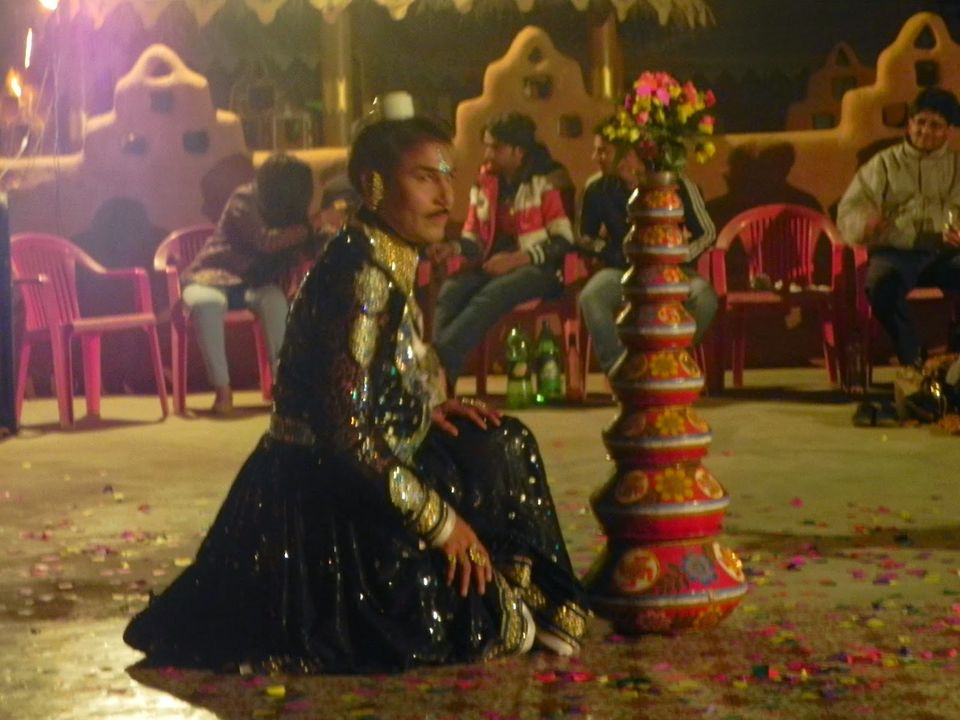 I can never get over that fascinating evening at Khuri--a desert village,some 45 kms from Jaisalmer .After witnessing a spectacular sunset on the desert we had reached the resort where a musical programme had been arranged for the tourists.The courtyard was an open space with chairs all around and a huge fire burning in the middle.The January-end cold of the desert made itself felt under the open sky.The programme began with the customary `Kesariya balam aao ni padharo mhare des` ...by Talab Khan Mangniyar and group.After two or three song numbers a young woman performed a few traditional  dance items.By now the mood had picked up,courtesy, the steaming hot coffee with snacks and savouries.
                   Halfway through the dance performance,our attention was drawn towards a man in a dancer`s attire,standing at a corner and waiting for his turn.The moment he began his performance it was sheer magic. A tall,well-built man with a fair complexion,he was bedecked with jewellery.The shimmering black sequined robe  lent a regal touch to his frame. He began his numbers to the accompaniment of music and drum and the audience couldn`t take their eyes off him.Here was a dancer and actor rolled into one....He had blended classical dance,specially Kathak movements,into the typically Rajasthani folk dance.His facial expressions clearly demonstrated the actor in him.The way he danced for the next one hour displayed a masuline,raw energy fused with a feminine charm, replete with `matkas`and `jhatkas`. He incorporated feats which were acrobatic,to say the least. Carrying a set of nine handis perched on a porcelain cup on his head  he danced confidently to the changing rhythms,in an absolutely carefree manner.Next,we were stunned into disbelief when he began to dance on broken shards of glass without hurting his feet! He seemed to be possessed and looked as if he was the very embodiment of the rhythm. The audience were mesmerised. It was a real feast for the eyes!I wondered where has this man trained himself?
                    After the show was over,he left in a hurry. I regretted the fact that I couldn`t talk to him. Later we came to know that his name was Cheluram and that he owned a two-wheeler repairing shop where he worked during daytime( felt so incongruous)! As we left for our hotel post- dinner I was simply  at a loss for words at what I had witnessed. Driving through the surreal desert in the half moonlit night with no human being in sight,except a stray deer or two,the entire spectacle seemed unreal.I may never meet Cheluram again but the sheer magic will remain with me for ever.