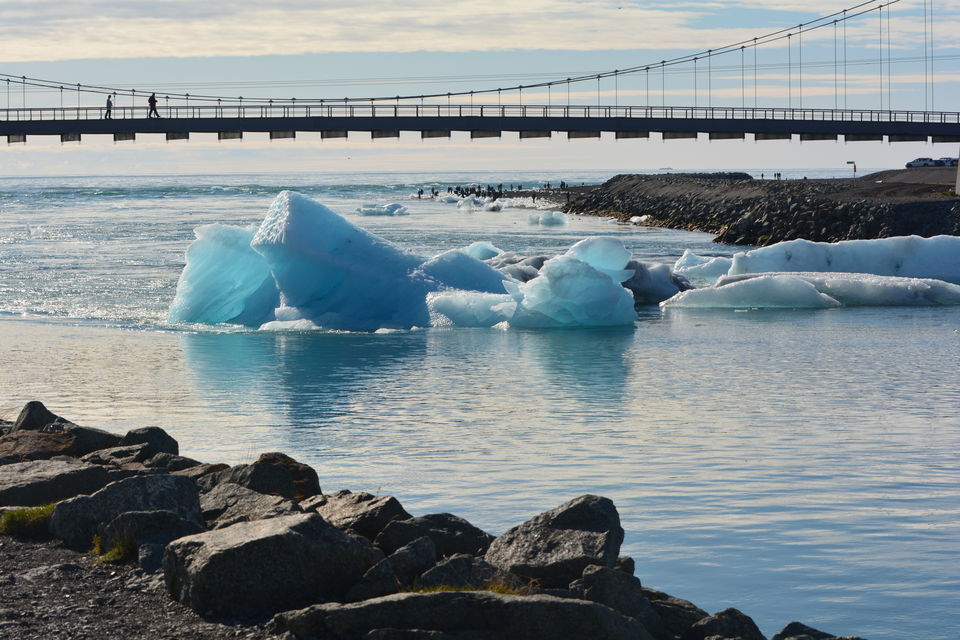 Day 1: Reykjavik
We went in second week of September . Why September? Because it brings together the summer and winter in Iceland , with probability of aurora borealis and little longer days . Also , you can cut the crowds and be more alone. Hence, the odds will be in your favor in September to enjoy the land of Ice and Fire.
We landed at Keflavik Airport and proceeded to collect our rental car soon after collecting our lugguage and mandatory "Duty Free" shopping ;) . We had pre-booked the 4X4 BMW X1 with Blue Car Rental. Since a small car isn't a good option in Iceland because any detours involve gravel roads. And major part of your journey would be in car so choose accordingly :D. Just few things to keep in mind while renting the car : WiFi, necessary coverage & Audio system ;). After all these we drove down to Reykjavik (which is approx 50 kms from Keflavik Airport) i.e. our first stay.
We stayed at Aurora Apartments, Freyjugata which was just few meters from the famous Hallgrimskirkja Church. I swear, while planning the trip we were not able to pronounce Reykjavik correctly but at the end of the trip that was the easiest of all :D. So, after dinner we walked down to the church and also in the hope to see the aurora lights ;) but unfortunately that was the night with very low probability.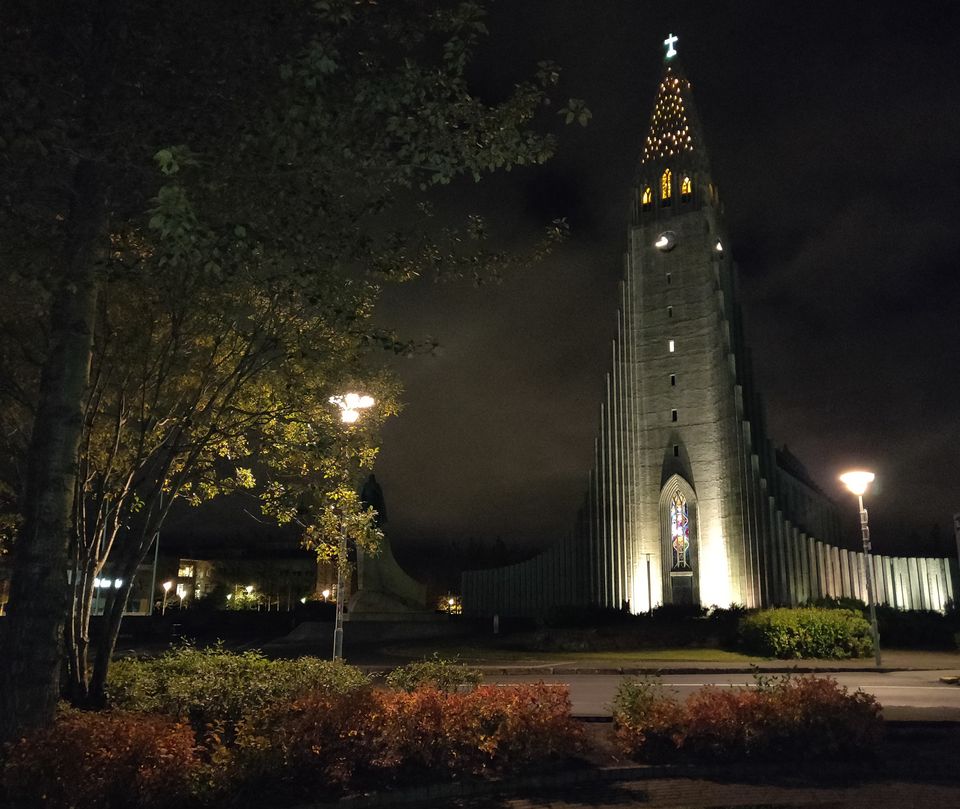 Day 2: The Golden Circle
After quick breakfast we started driving the Golden Circle going NE on Route 36 towards our first stop, Pingvellir National Park.
Pingvellir National Park:
This is also where the North American & Eurasian tectonic plates are slowly splitting apart from each other and also the location of Iceland's first Parliament, started back in 930 AD. Make sure to visit the fall 'Oxararfoss'. Simply beautiful and ofcourse the first of this route. There is a proper walking trail to visit this fall so, keep walking to visit this beauty.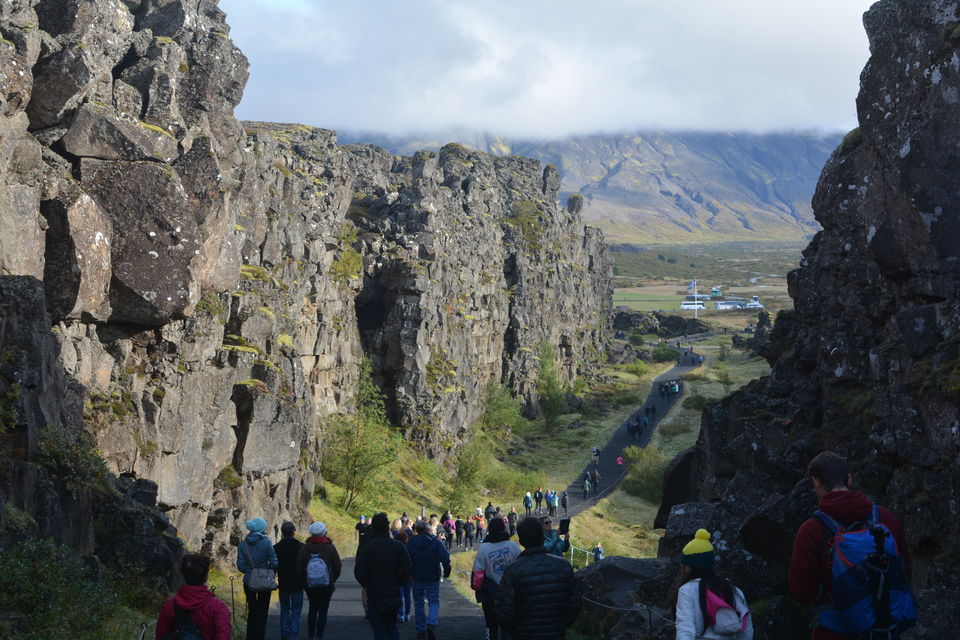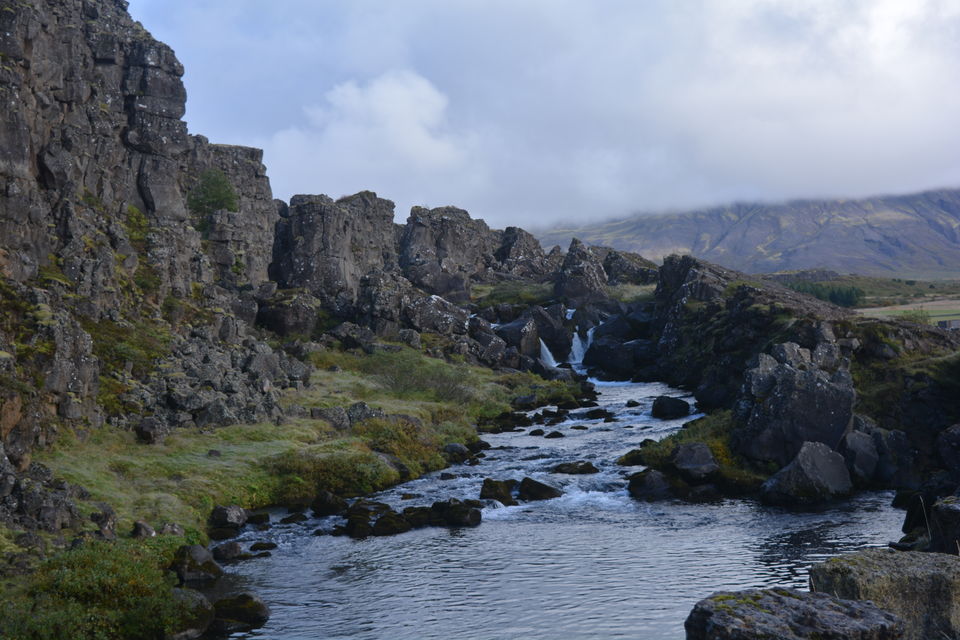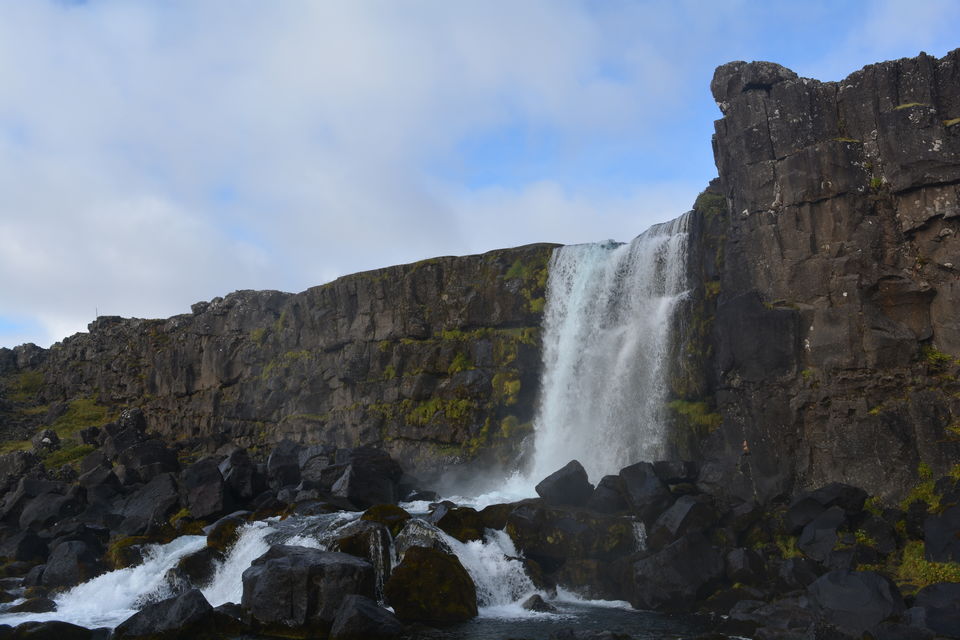 Laugarvatn:
Next stop was Laugarvatn, a shallow lake and is located in the inlands of Árnessýsla, sits between Þingvellir, Gullfoss and Geysir . Under its floor there are hot springs heating the lake so it is warm and suitable for bathing all year round. Whole place smells like rotten eggs because of high content of Sulphur in water. Even drinkable water smells the same . Don't worry you will develop the taste soon :P. We took lunch break here.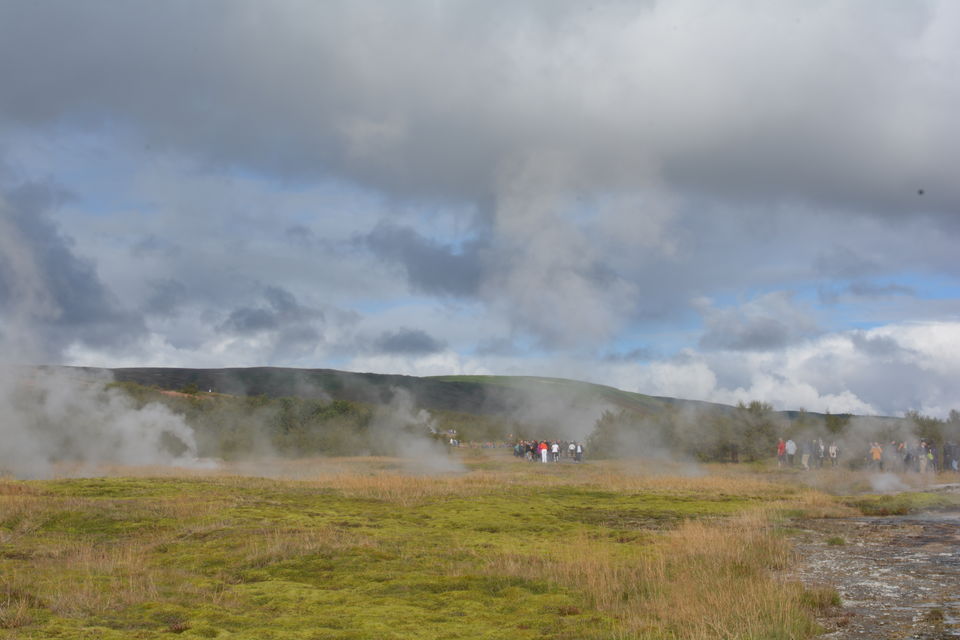 Geysir and Strokkur:
Next stop on our Golden Circle road trip was Haukadalur, a geothermal area. There are two famous geysers here called Geysir and Strokkur. The original Geysir no longer erupts after an earthquake shut it down, but a second one called Strokkur constantly explodes with scalding water shooting 100 feet into the air every 10 minutes or so.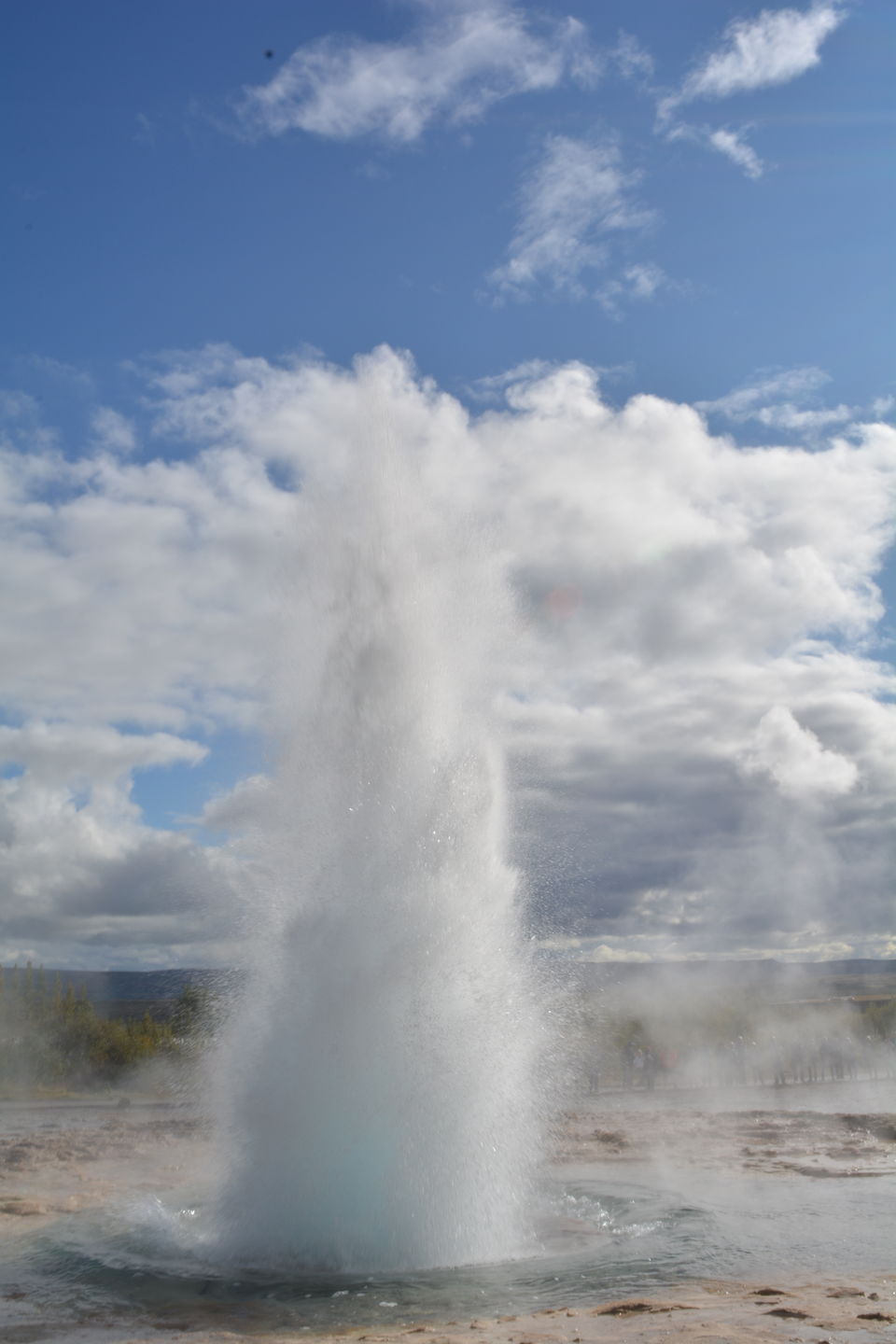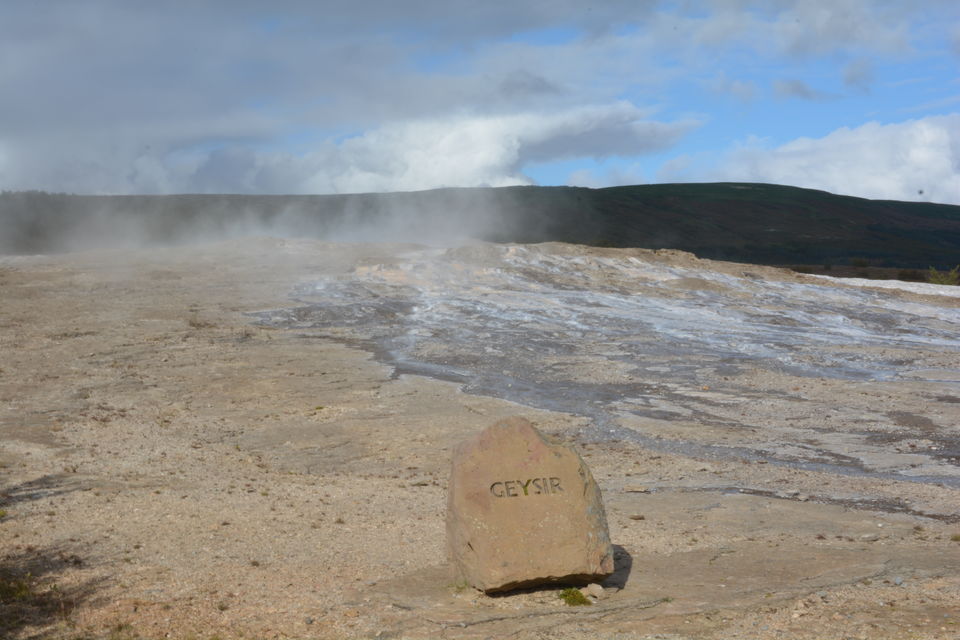 Gullfoss:
The next major highlight on Iceland's Golden Circle. This wide & fast moving river turns a corner and falls 100 feet into a split in the earth, producing thick mist & frequent rainbows. After descending a long staircase from the parking lot, a concrete pathway allows visitors to walk along the edge and look down into the roaring cascade of water. The dramatic scenery at Gullfoss makes it one of Iceland's most popular attractions.
In between we bought few necessary grocery items from " Bonus" supermarket ; the cheapest of all supermarkets available in Iceland. You can't miss it — the logo is a giant cartoon pig.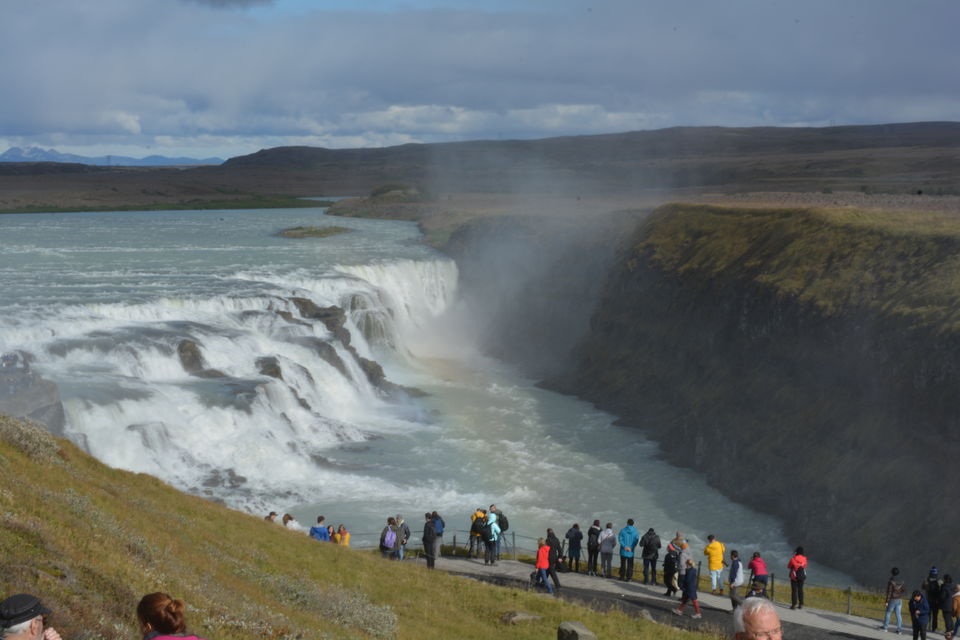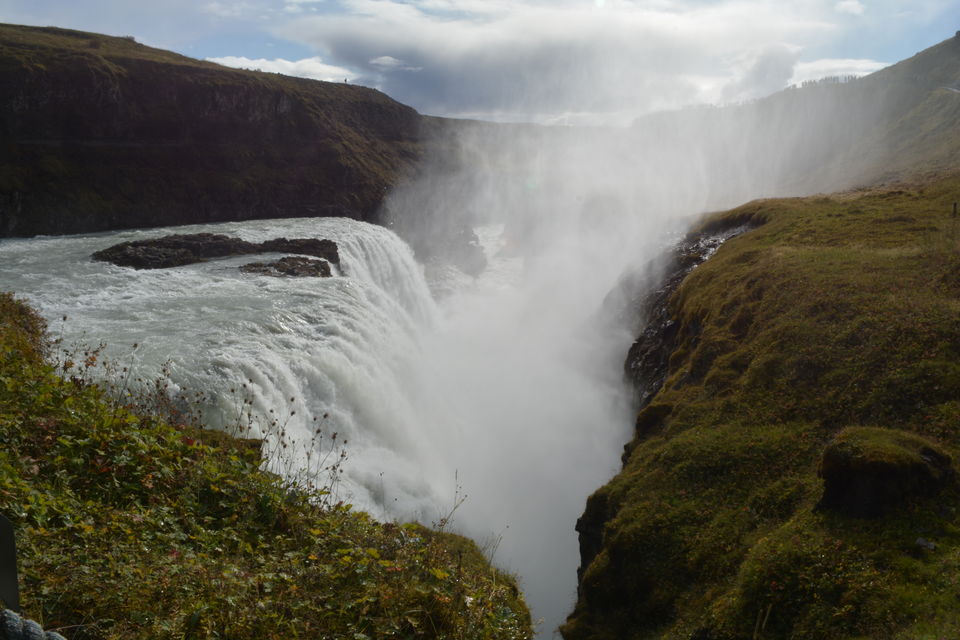 Kerid Crater Lake:
Then our next stop of the Golden Circle was Kerid Crater Lake. The sun was beginning to set on this red volcanic crater covered in green vegetation. The bottom is filled with a deep blue shade of water that sets off the red & green colors on the crater itself.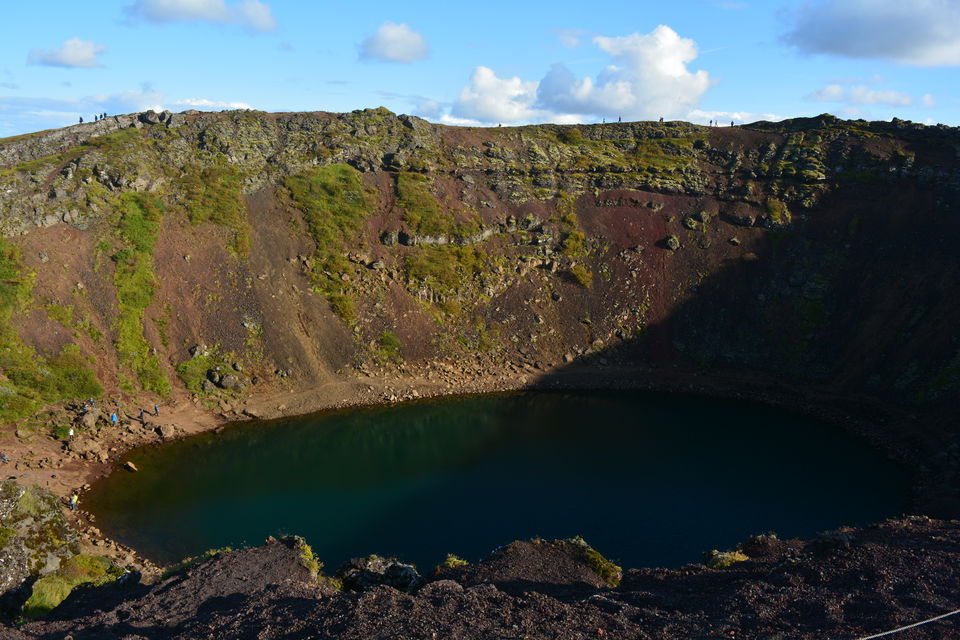 Seljalandsfoss:
We wrapped up this extraordinary drive by stopping at the water Seljalandsfoss. It's even possible to take a walk behind this fall to absorb its grandeur. Best time to visit this place when sun is setting off.
We stayed at 'The Garage' at Varmahlio. The hotel is set in an amazing location, not far from the mighty Skógafoss waterfall. Very comfortable stay with great hosts. And yes that was the night where I had first experience of Northern Lights a.k.a. Aurora Borealis. Lucky Me !!! It was mind blowing.
If you want to experience some of Iceland's stunning landscapes but don't have a lot of time (for example, a one day layover), driving the Golden Circle is a wonderful option to see a bit of the country.
The best part is almost all attractions in Iceland are free :D.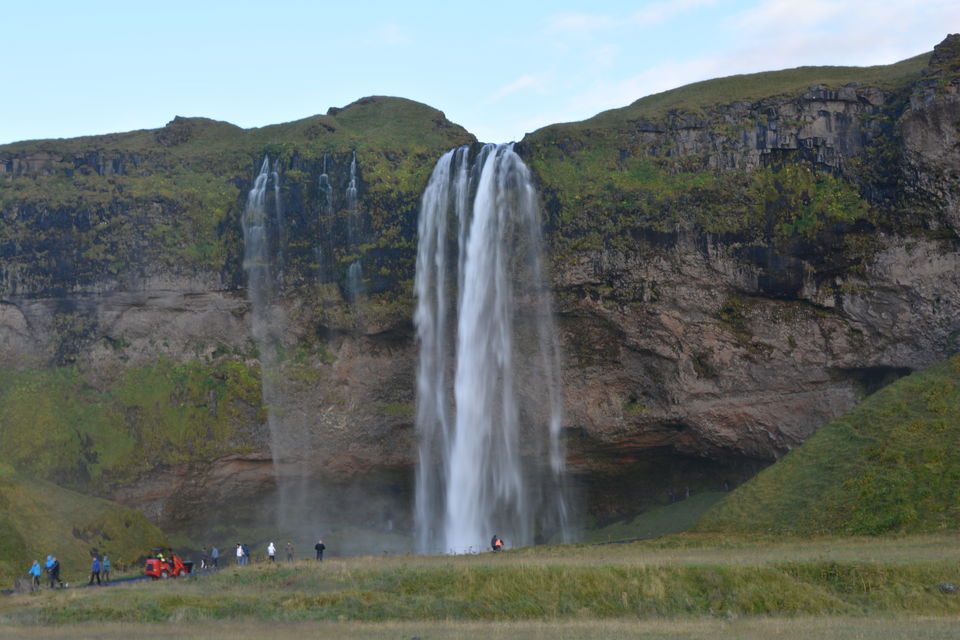 Day 3: Vatnajokul Glacier
After beautiful night next morning was even more brighter and warm we drove straight to Skogafoss. It is one of the biggest waterfalls in Iceland, with a drop of 60 meters and a width of 25 meters. After mandatory photoshoots ;) we went to Dyrholaey -The Arch with the hole.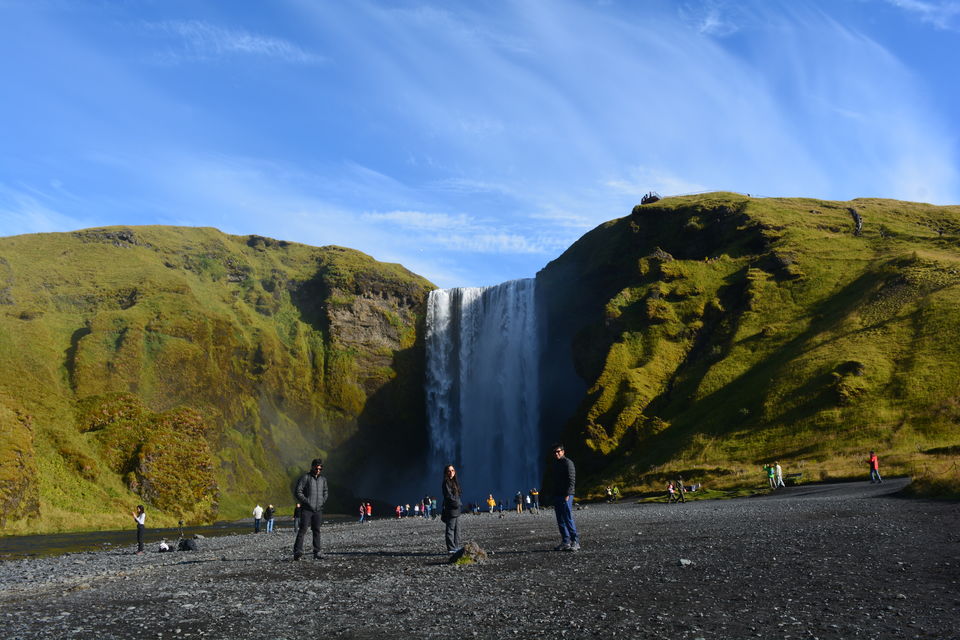 From Dyrholaey view point you can have a great view of black beach and the beautiful Arch on north Atlantic Ocean.
Quickly we covered black beach where famous basalt rock columns are present . The famous Gerua song spot from bollywood movie Dilwale.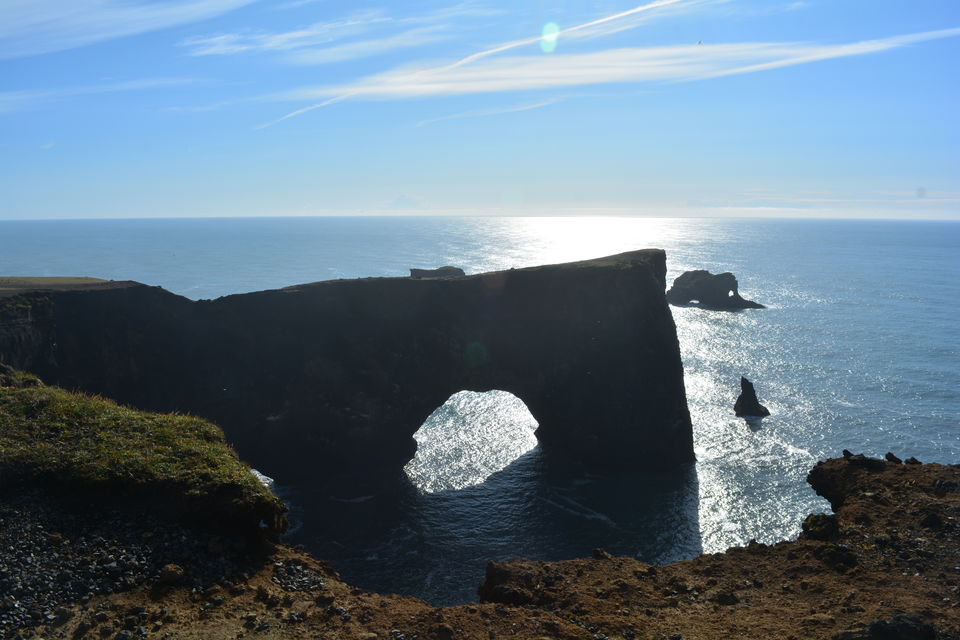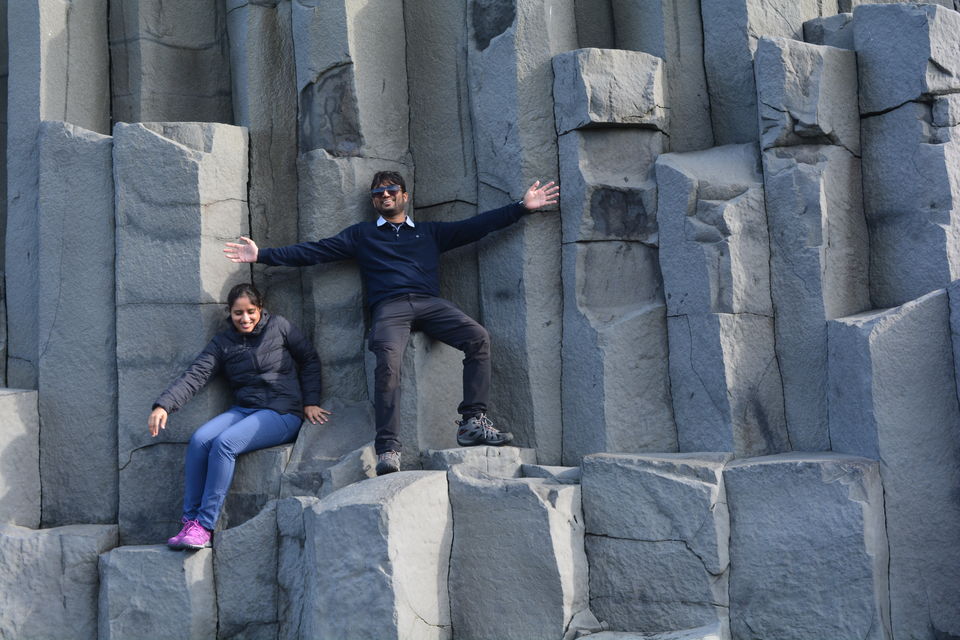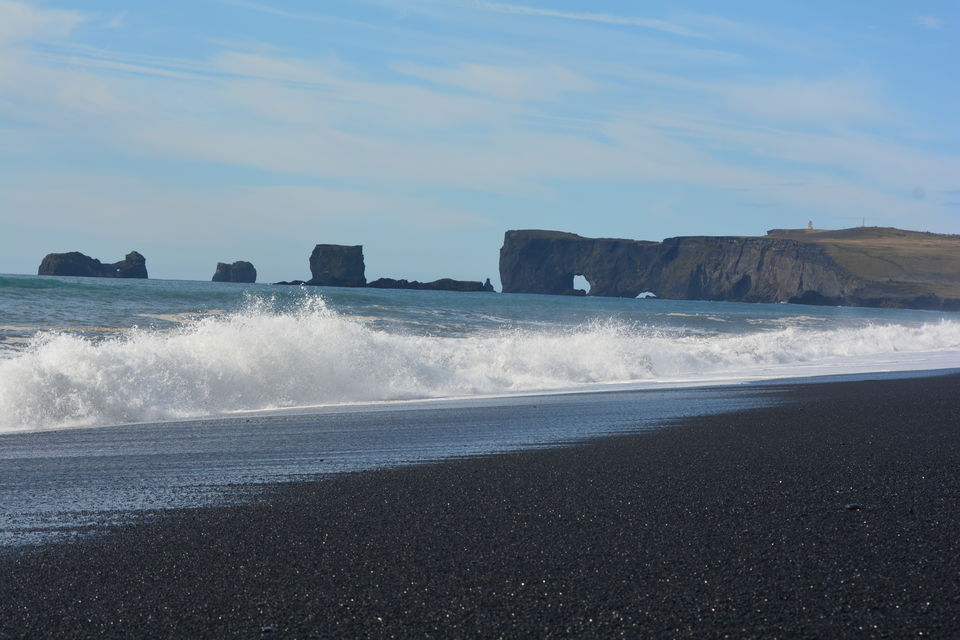 Enroute "Fjaðrárgljúfur" the canyon of Iceland we crossed the vast Eldhraun lava field ("Fire Lava"), was created in one of the greatest eruptions in recorded history and is of the largest of its kind in the world. We took lunch break at Fjaðrárgljúfur.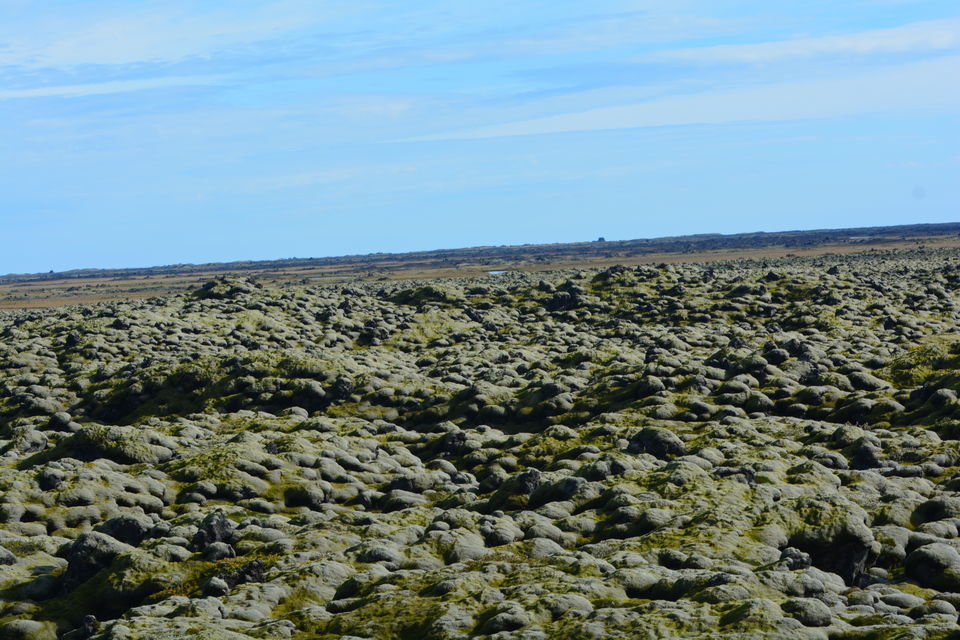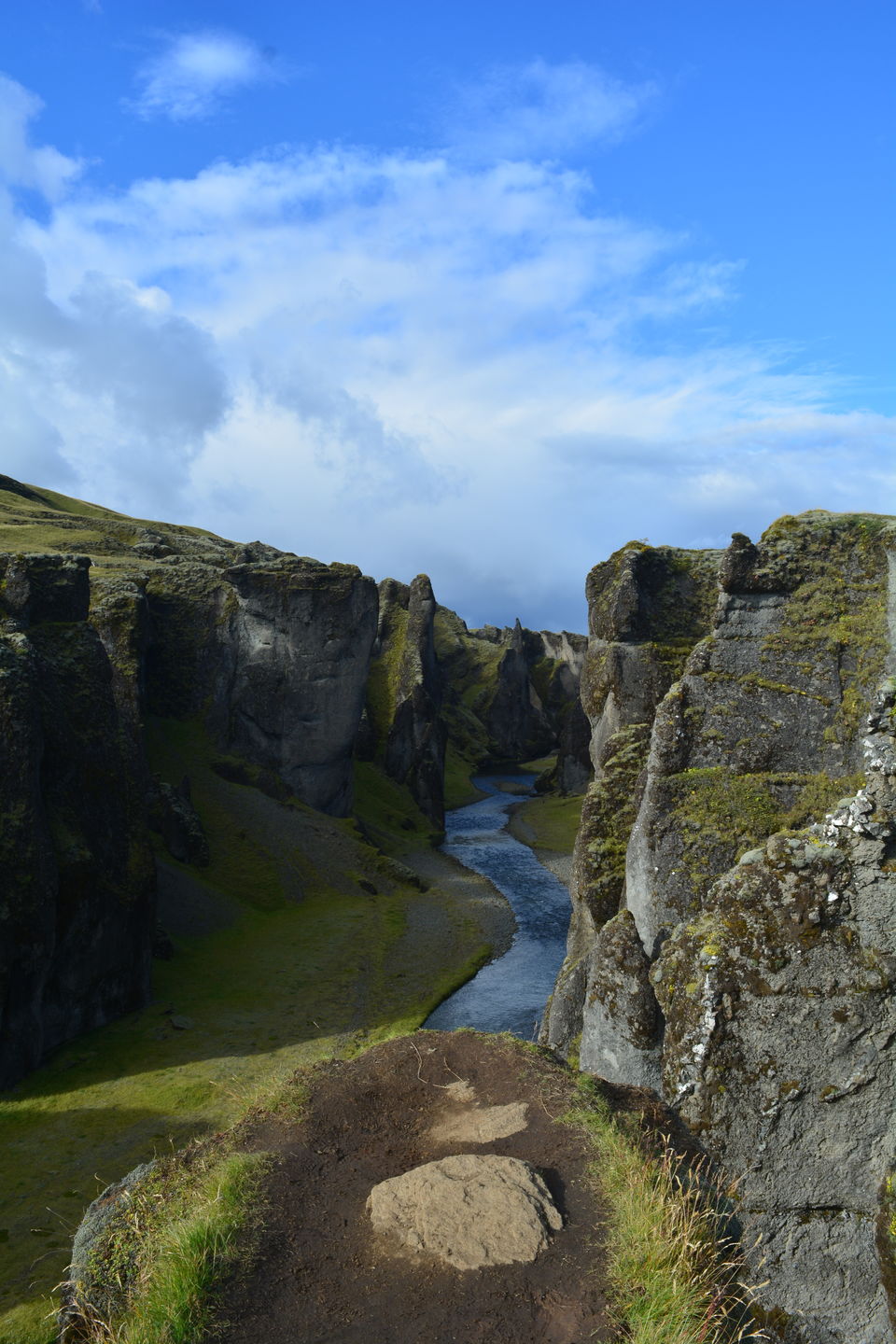 After Lunch, we drove straight to Skaftafell national park , went in opposite direction for the Svartifoss waterfall :| but that turned out to be most beautiful site with floating icebergs. It's true Iceland will never disappoint you and changes its landscape at every turn :). And due to lack of time we skipped the waterfall and drove towards our next stay Hotel Smyrlabjorg which was little east of Jokursarlon. In between we covered Fjallsárlón iceberg lagoon.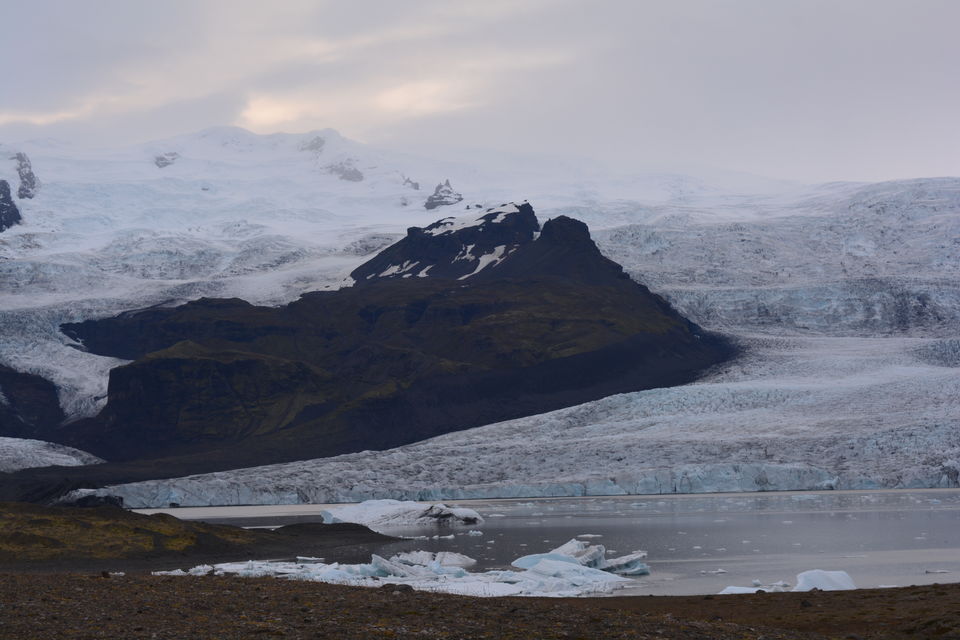 Day 4: The beautiful floating Icebergs (Ours Fav)
The highlight of the drive on Day 4 was the Jokulsarlon Glacial lagoon. It is one of Iceland's most visited landmarks and the highlight of a road trip. There are a number of floating icebergs at this huge lagoon and if you stand there long enough, you are bound to see a chunk of ice break from the neighbouring glacier to join other floating icebergs, big and small.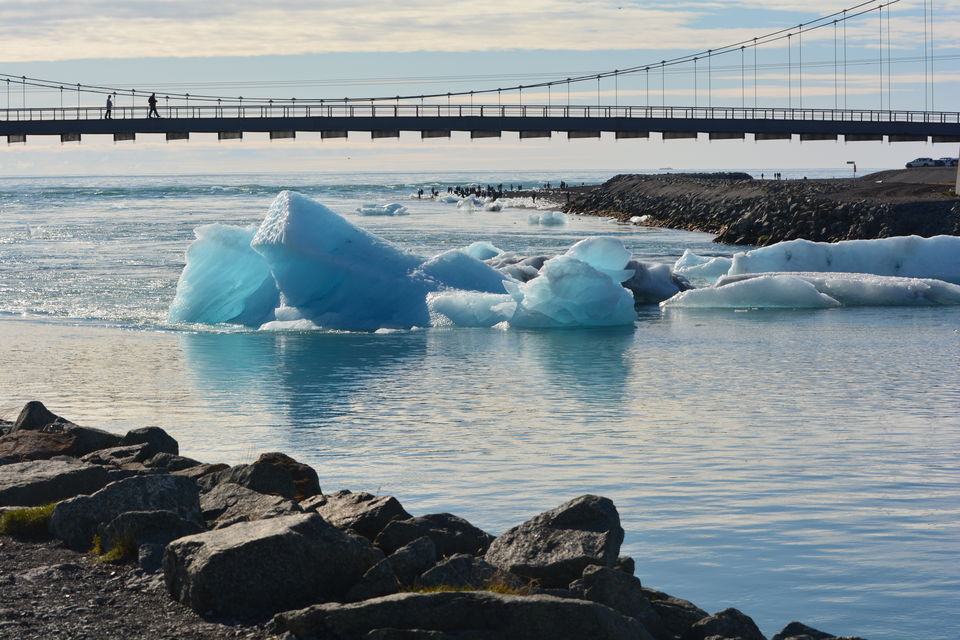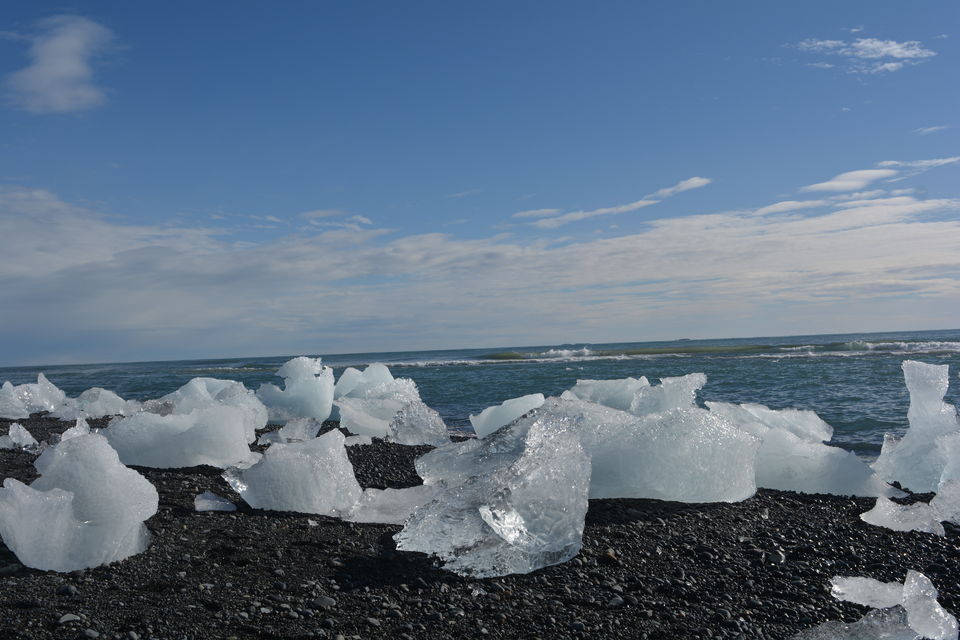 Then we took route F985 towards Joklasel . Road is not great so the ride was thrilling, not too scary. Try to do it earlier in the day. View was amazing from the top .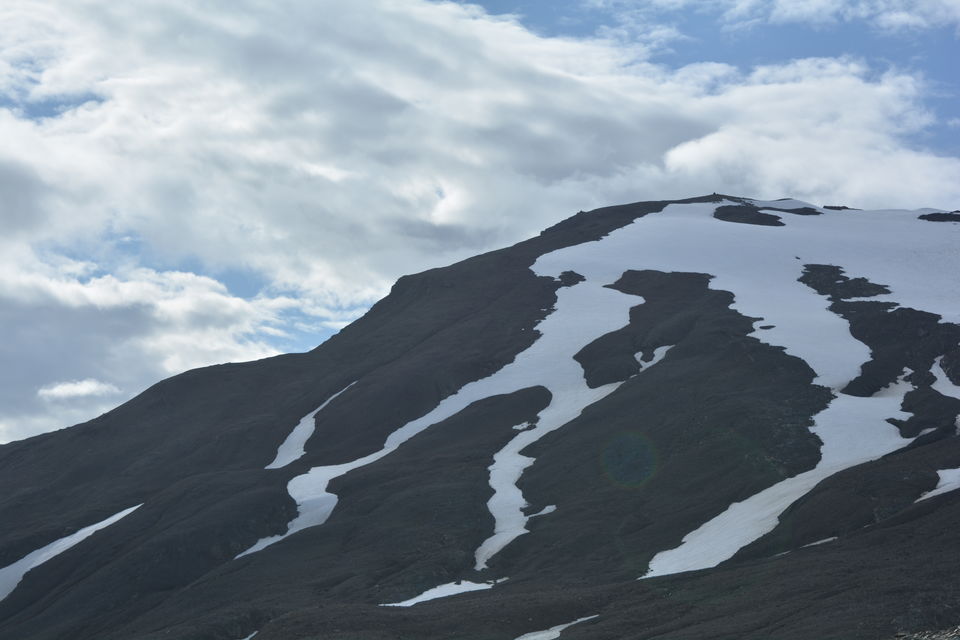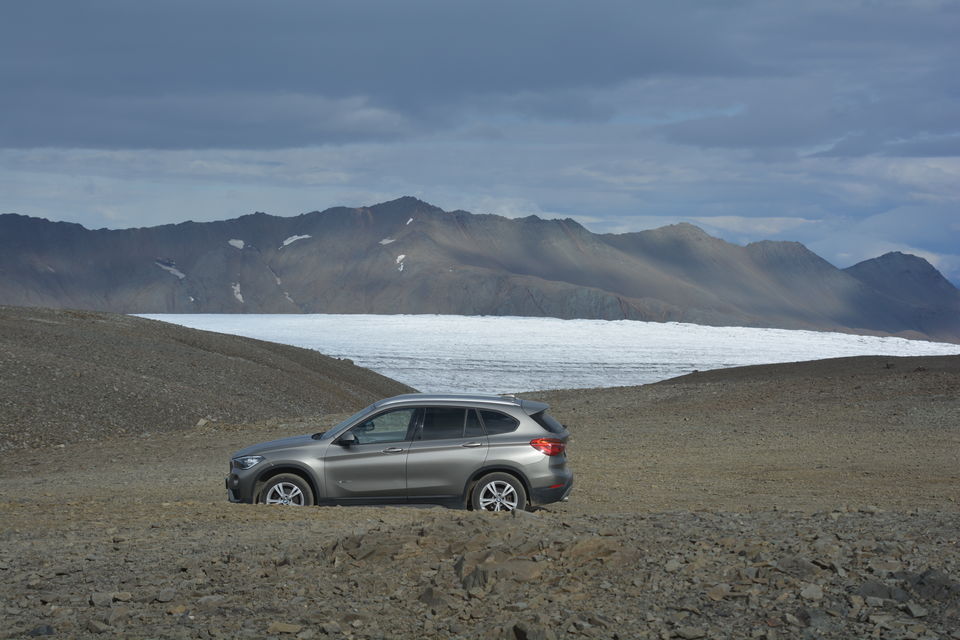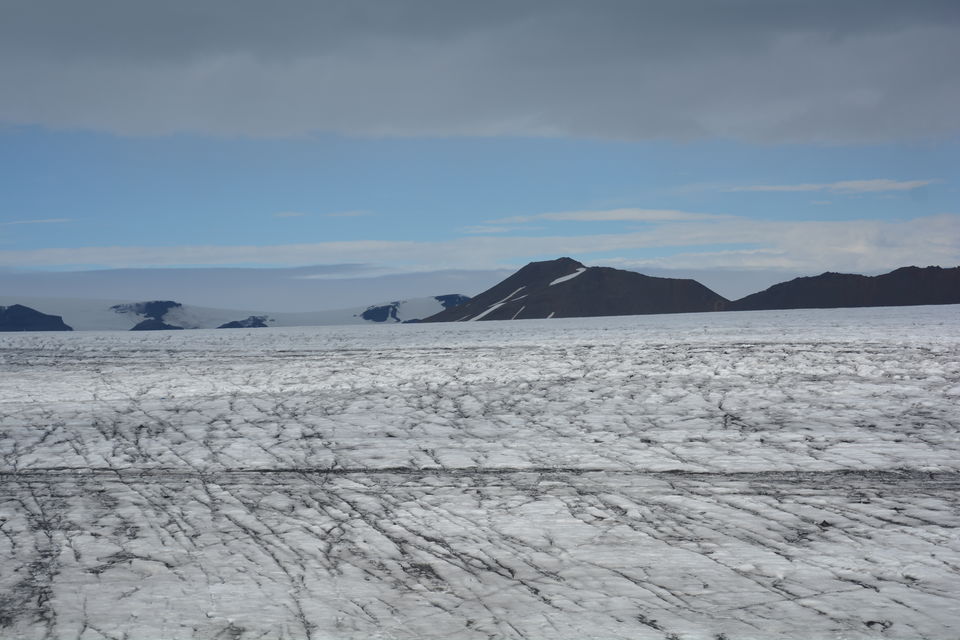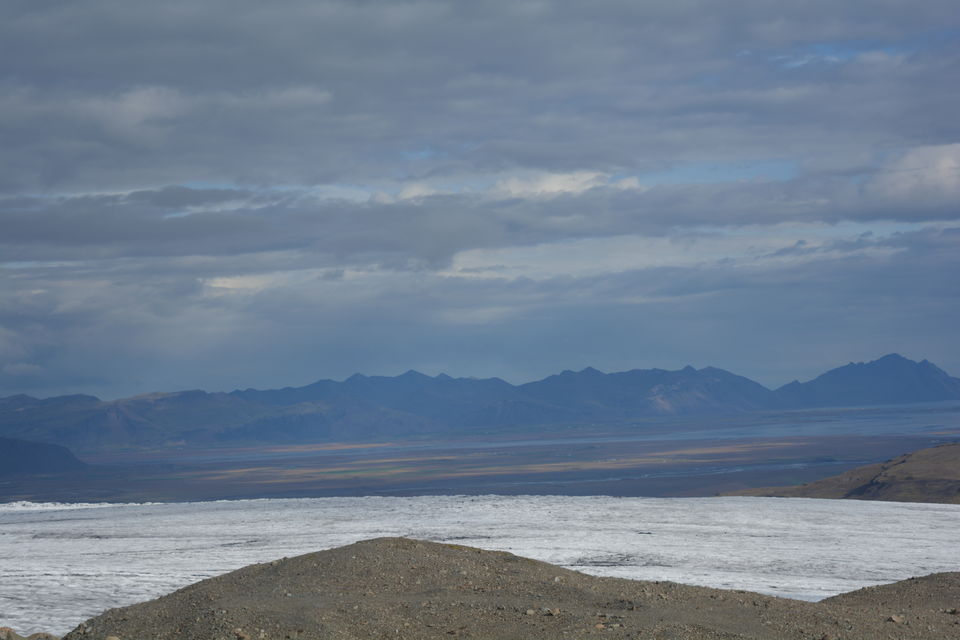 Next, we drove to Egilsstadir via the Eastern Fjords.
In part 2 will try to cover eastern , northern and western fjord.
Keep Reading and keep travelling ! Enjoy !