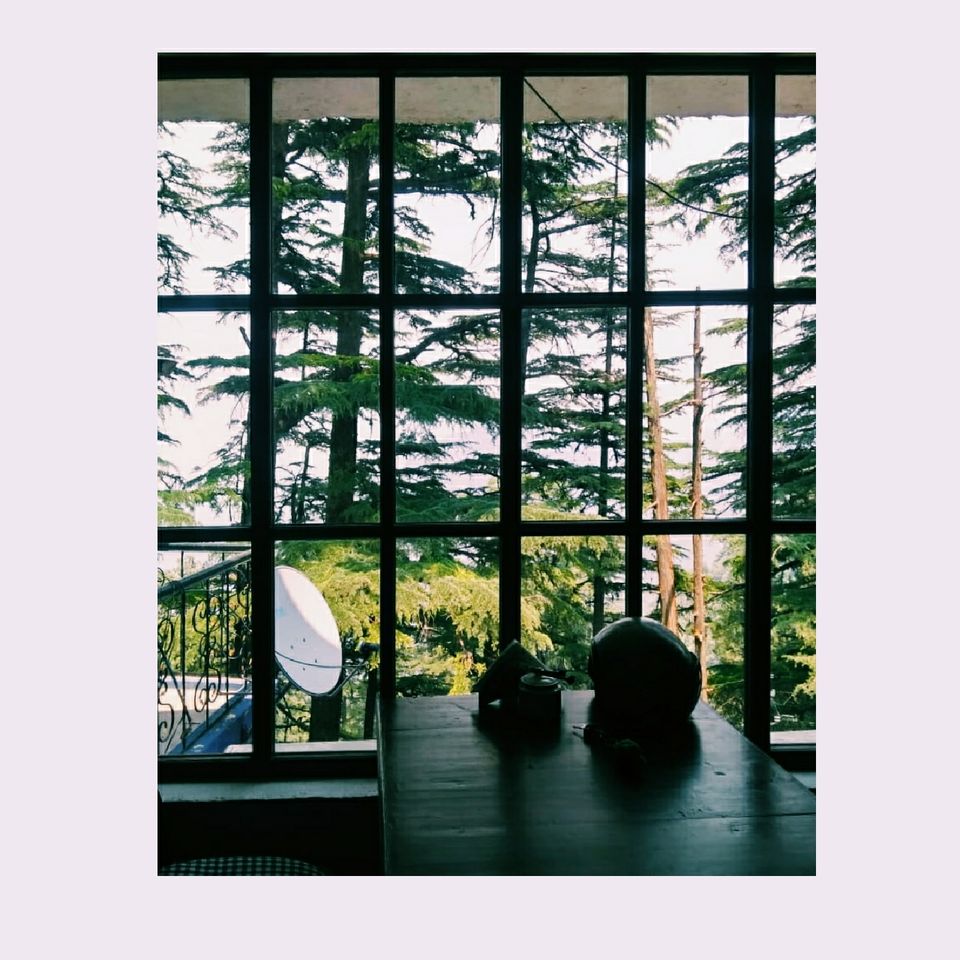 I have been visiting Dehradun and Mussorie for quite a while now as my sister stays in Dehradun. But never did I venture away from the beaten tourist tracks. Surprisingly this time I decided to check out Landour, a small sleepy town in the district of Mussorie.This is not a typical sight-seeing sort of a place as there isn't much to devour, but it's peacefulness and the mystical charm is one of a kind. A place on every mountain lover's list, this trip is just a calm walk through the serene environment.
HOW TO REACH
The trip started off from Dehradun where taxis till Mussorie can be hired. State roadways buses are also available to take you to nearby destinations. Dehradun to Mussorie is a one hour long ride. If you are taking a taxi, ask the driver to drop you off at Landour entrance within Mussorie. From there, you can either trek till Landour (which takes roughly 30 minutes) or take the cab till top. It's advisable to walk if one wants to escape the traffic snarls caused because of the one-way road.
EXPLORING THE TOWN ON FOOT
On the way to Landour lies Doma's Inn famous for it's authentic Tibetan cuisine and colorful aura. Just behind the inn lies the Ivy Cottage- home to Ruskin Bond. Knock on his door and you'll find him welcoming travellers with a friendly smile and stories to slurp along with tea.
The straight road takes you to the first stop, the famous Char Dukaan. A cluster of nearly 4-5 shops selling food, the historic shops are away from the noisy crowd of Mussorie and nestled in seclusion. Must try- aloo paratha, bun omelette, wood fired pizza, cinnamon and banana waffles. After grabbing a quick breakfast from Anil's cafe, to the adjacent lies the more than 175 years old St. Paul's Church. It's a beautifully built church where Jim Corbett's parents, Mary and Christopher Corbett got married in 1859.
After that, move towards Kellogg's Memorial Church now used by Woodstock Language School. The two churches are a beautiful place to unwind and sit in peace for some while. Architecture lovers can admire the gothic architecture of the churches and the stained glass windows. Later, move towards the  Sister's Bazaar. On the way lies Landour Bakehouse, the oldest bakery in the area known for serving mouthwatering pastries and cakes of all sorts. Must try- chocochip muffin, almond-rose cake, peanut butter and chocolate cake. Next to the Bakehouse lies Prakash's store. The owners have been making their own jams, peanut butter, pickles, marmalade and cheese since 1928. Grab some mountain-made goodies for your friends and family. The place nearby is perfect for a peaceful stroll among the trees.
Walk back to Char Dukaan or the nearby Ivy cafe for evening snacks. You can sit there for a while to soak in the natural beauty and charm of the mountains or go towards the Lal Tibba (the way is through Landour).
This itinerary is perfect for a day long trip to Landour as everything can be covered on foot within a day.
BEST THING ABOUT LANDOUR
The best part of this town lies in the fact that it's still not commercialized, therefore untouched and pure. It's a perfect detox spot for anyone looking for inner peace.
WHERE TO STAY
Ivy cottage, Rockeby Manor, Tabor Cottage, Doma's Inn and other home stays dominate the region. Although care must be taken to book rooms in advance as only 43 rooms in total exist for travellers to stay in Landour.
WHERE TO EAT
Doma's Inn (authentic Tibetan), Char Dukaan, Ivy Cafe, Landour Bakehouse
WHEN TO VISIT
The place has an amazing weather throughout the year. Perfect getaway spot for delhites looking forward to spend a weekend in mountains.
OTHER PLACES TO EXPLORE
After visiting Landour, one can easily explore Mussorie, Dehradun, Rishikesh and other nearby towns.