We all want to travel and see some new places. Tired of the busy city lights and the nightlife hustle-bustle and blaring noise in the city, we try to find a calm rendezvous with our loved ones under skies filled with stars. Unfortunately, for us, there is no sky filled with stars due to light pollution and air pollution, all we catch is a slight glimmer which could later turn out to be an airplane. But here's a cure for your sadness, there's no reason to be morose, and there's enough reason to feel calm. Here's the perfect weekend or holiday solution for you and your family and it is just 2.5 hours away from Mumbai.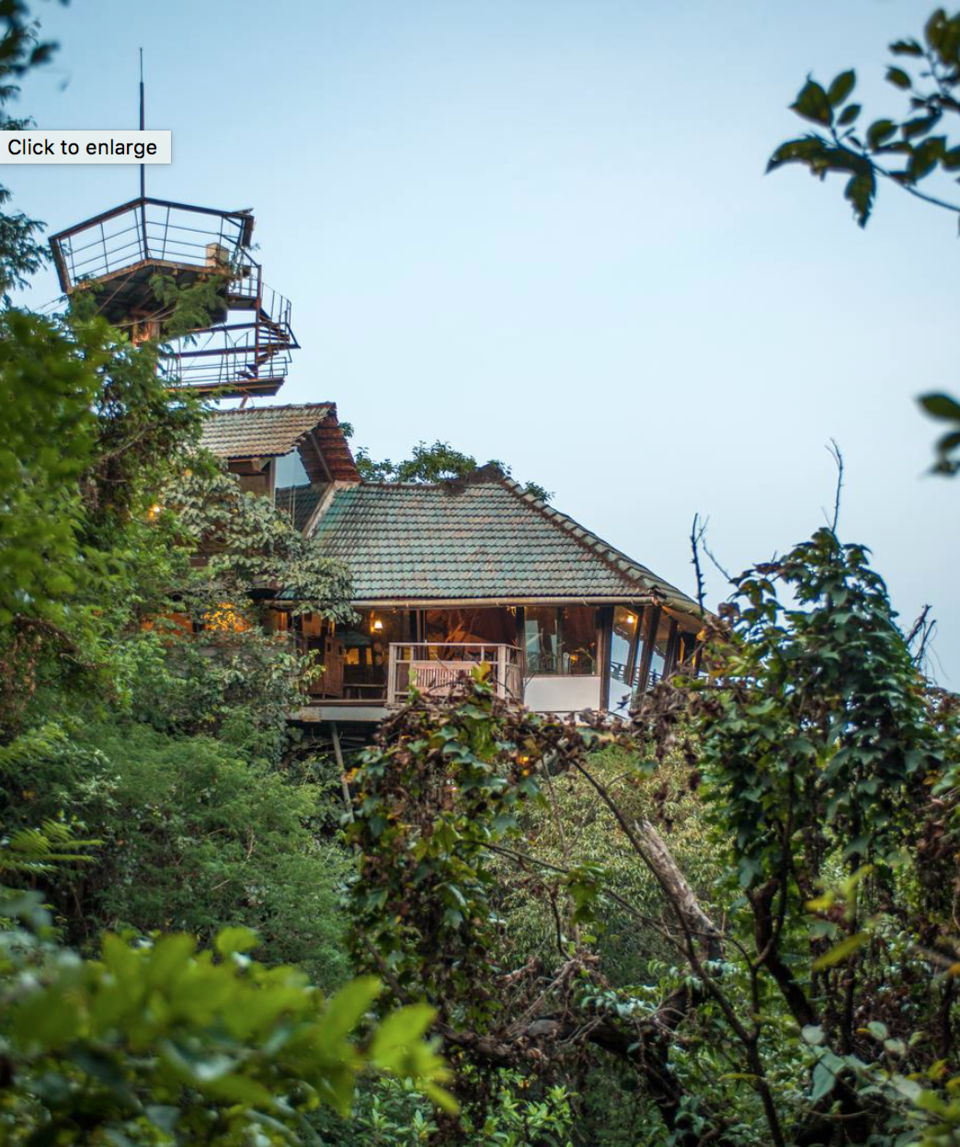 This is your chance to escape into nature. Being a trekker, I always wished to live on heights, this is the perfect solution for it. This hotel has tree-houses built in the forest which increase in height to around 40 feet above the ground. Imagine looking out into open wilderness, all like a serene dream where the only sound you'll hear is of surrounding birds. 
The Machan - It is a serene escape from everything in the city. If you are into eco-friendly and green things, Machan runs on 100% eco-friendly and sustainable resources. While you enjoy your stay here, you will also be reducing your carbon footprint. There are various different rooms here, each of which are priced differently. They have different rooms catering to everyone's comfort including couples, families and large groups. The most exciting part is that during monsoons, there is no network, so you will feel cut off from all the world, all those emails that try to get to you, your co-workers questioning you, or other people you just need a break from. 
Different rooms and prices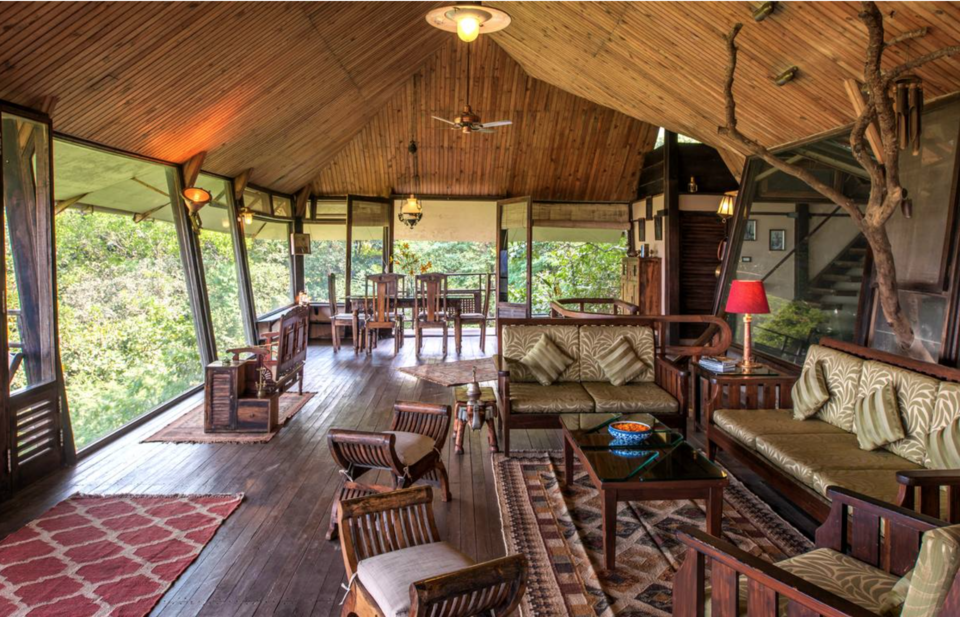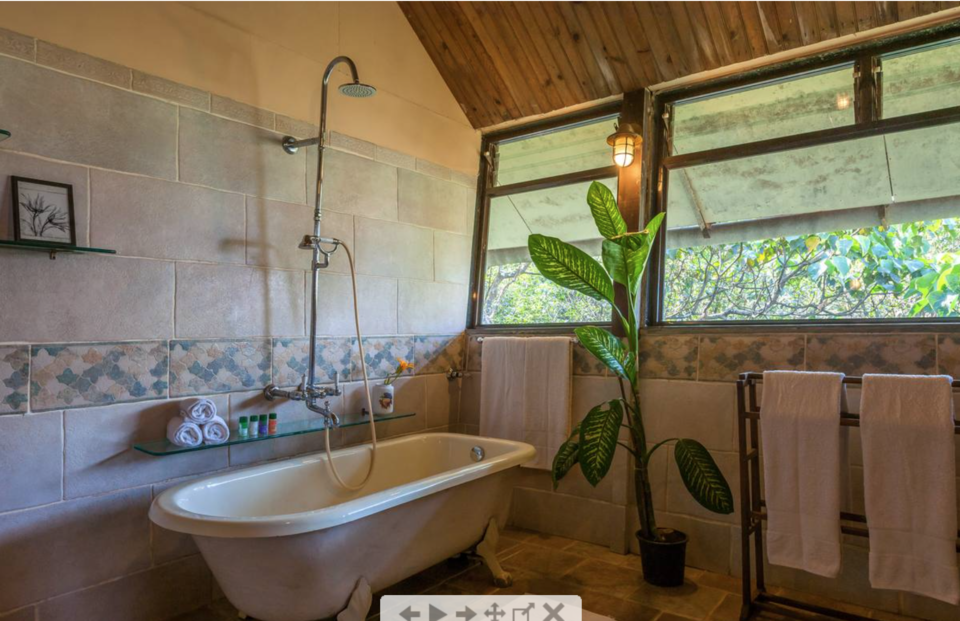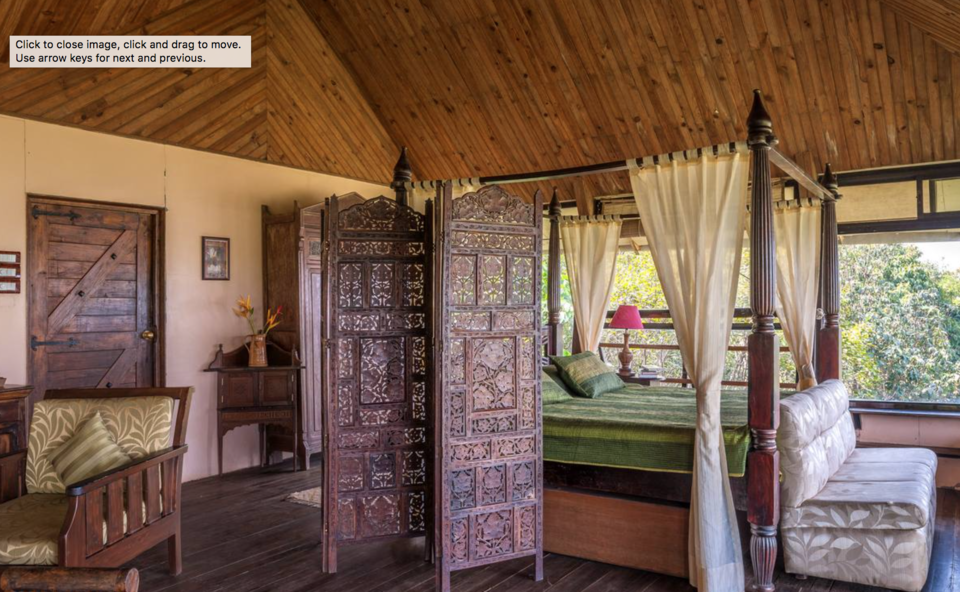 The Heritage Machan- It is designed well and it extremely well furnished with antiques, fossils and glass ceilings. It is multi-storey and is built for 6 people. It has bathtubs, beautiful bedrooms and living rooms. It costs INR 25000 - INR 30000 depending on the season. However, if there are 6 people the cost gets distributed and it is relatively cheaper.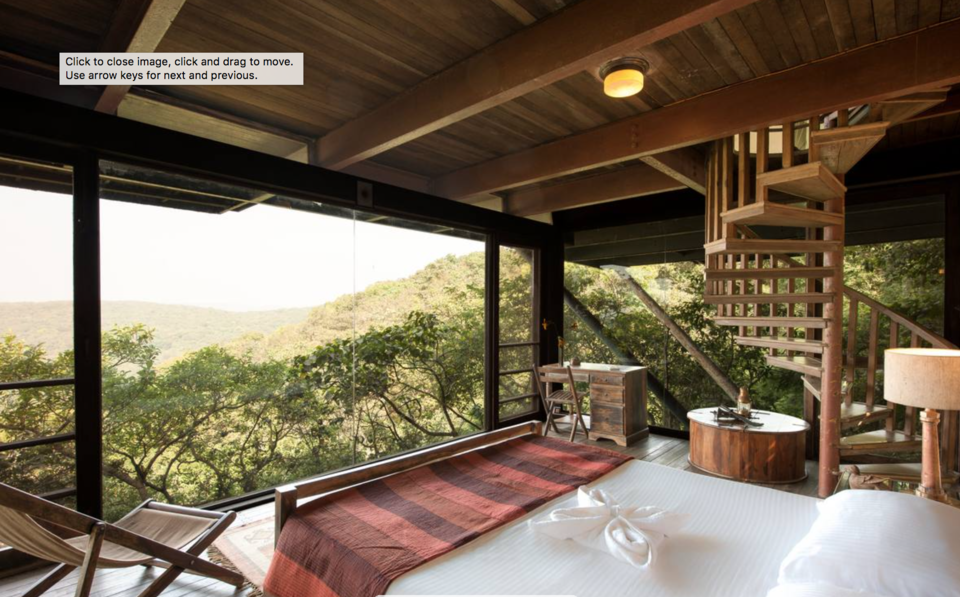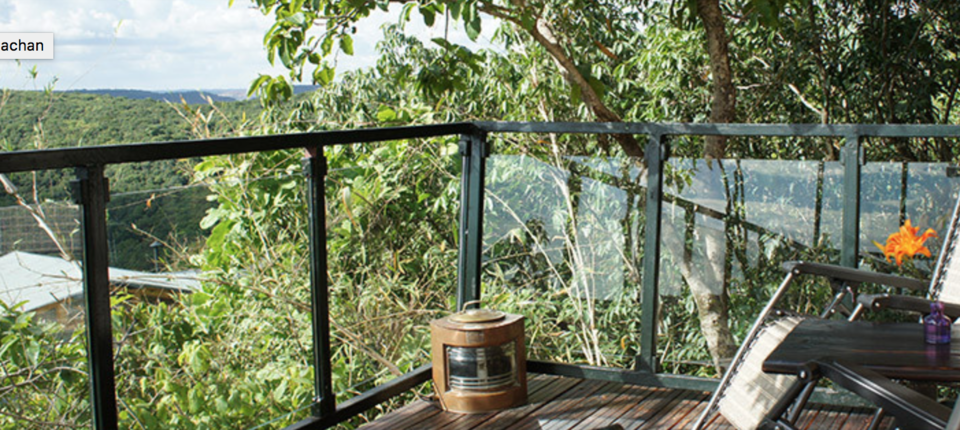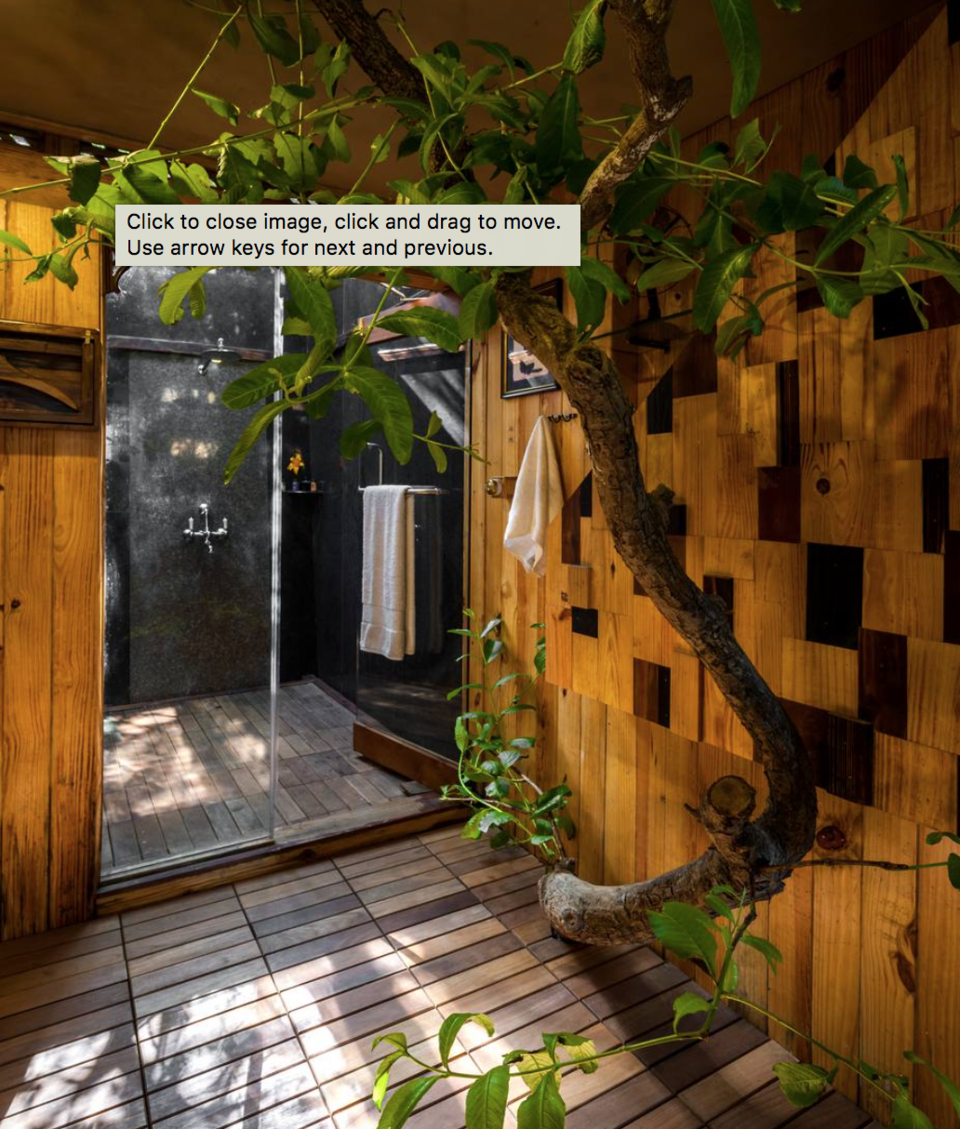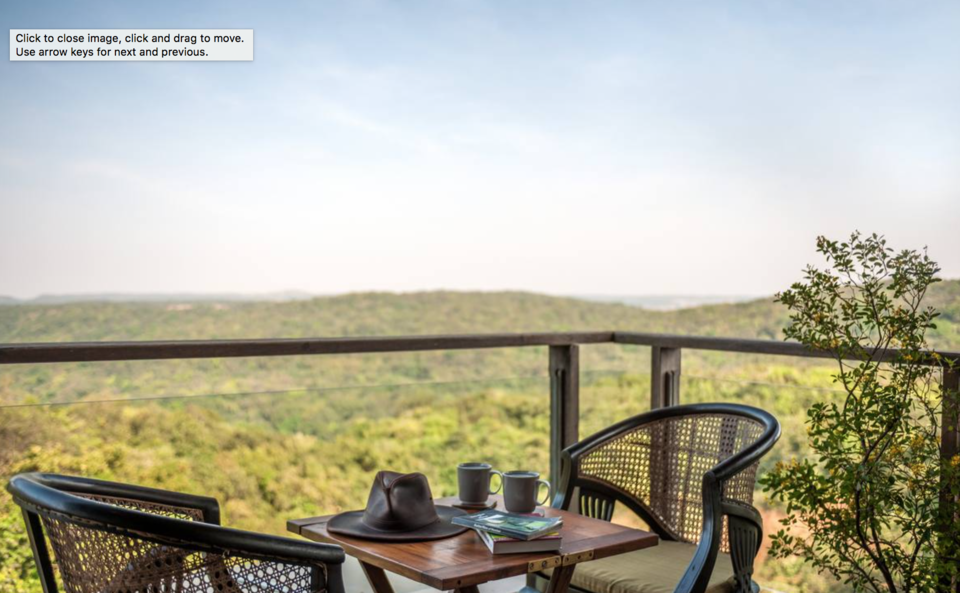 The Canopy Machan- It is smaller and is only for two people. It has a bathtub as well. This is perfect for couples and there is a grand view of the forest from the bathing area. You are as close to nature as you can be. It costs around INR 14,000.
The Forest, Jungle, Sunset Machan- These are also like the Canopy Machan but each have different views in the forest and are equally grand. You can choose the majestic views you like as the interiors of these rooms are the same. The cost is INR 14,000 much like the Canopy Machan.
The Woods Machan- This is more economical and it costs INR 8000. There is a spectacular view from the room and the amenities of the hotel are totally worth the price. However, it may be hard to get a booking as it is often so full.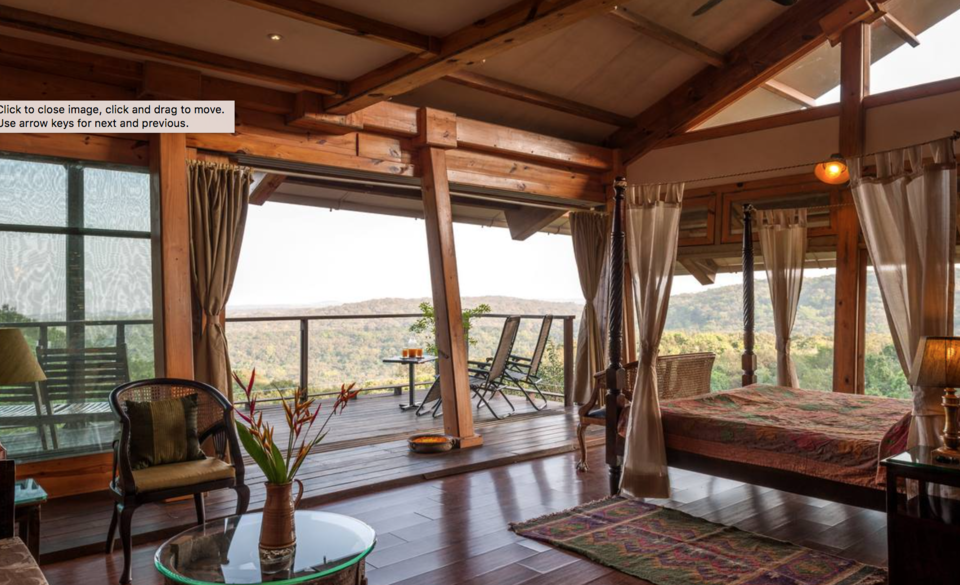 Amenities at the Hotel
Spa- The spa at the hotel is luxurious and deeply calming. The majestic nature and it's calming effect is increased because it is so natural and is so closely related to nature. Spa treatments are given with sounds of nature with cabins hidden in the woods. The average price of treatment is INR 1700.
Bird watching - There are various birds that can be sighted in the hotel for the best possible experience of being close to nature. When you are in the city, there isn't much you can teach your children about birds or other animals, but in this case here you can spend time with your children talking about birds. There are around 60 different species of birds in the area of the hotel which can be spotted here.
Star Gazing - For all of you who love to look at the sky and enjoy their mysteriousness, you can witness the awe that stars will give you from your hotel room deck. It is a pure spectacle. Makes for a great romantic time or for a great family outing where you explore the little wonders of life.
Trekking - The hotel also organises various treks which are very interesting if you are a trekker.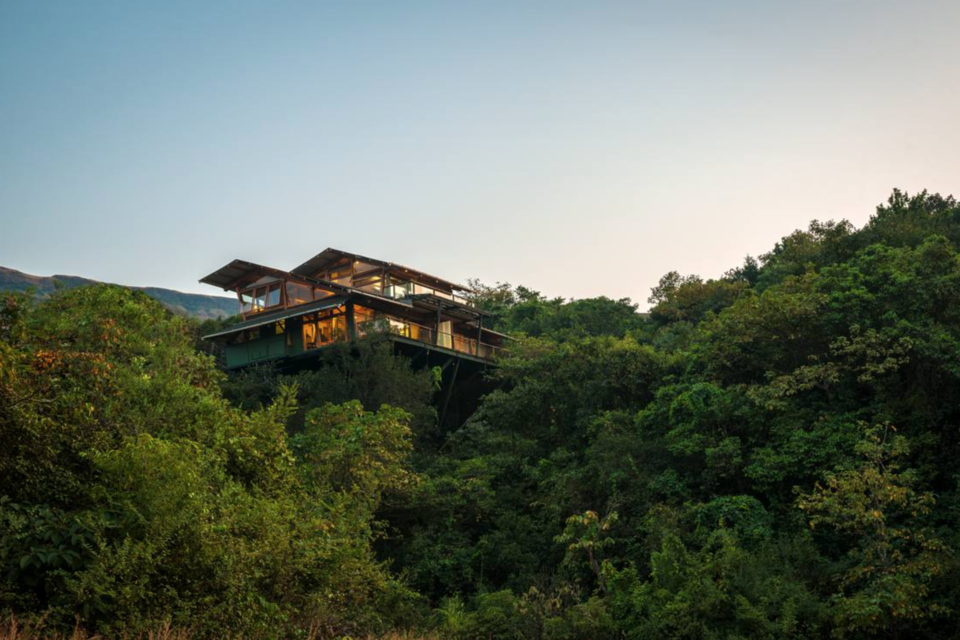 Things to do around
Koraigad Fort
Lohagad Fort
Karla and Bhaja Caves
These forts and caves can be explored within a day. The hotel is the main attraction and once you set your foot within the boundary, you will never want to leave.
Best season to visit
Mumbai and Maharashtra is literally amazing in Monsoon. When people speak about hill stations in Mumbai, the first thing that comes up is the Monsoon, the feel of grass, the strong gusts of wind and the pestering beautiful rain. Monsoon is definitely the best time to visit this property.
How to get here
By flight: You can take a flight to Mumbai and then drive here. It is just 2.5 hours away.
By car: From Mumbai or Pune. This place is not very far from Lonavala. 
Address: Private Road, Atvan, Maharasthra- 401401.