If you are planning a garden or a country styled barn wedding, then this is a great inspiration for our Dubai brides-to-be.
For this inspirational photoshoot we have chosen an unusual wedding dress made of alencon lace and in deep ivory color with an amazing shape of a mermaid and a sweetheart neckline and a train.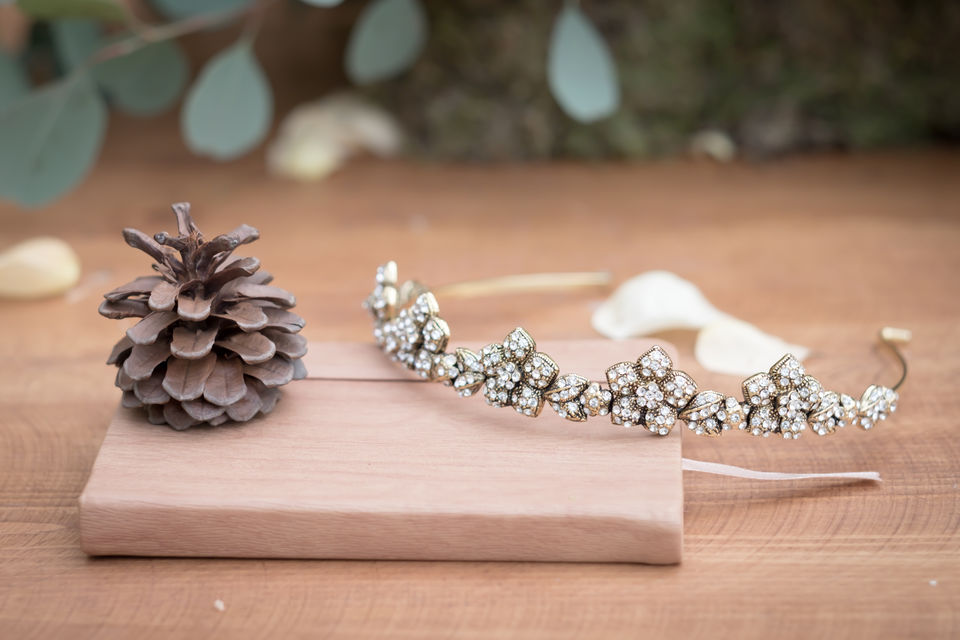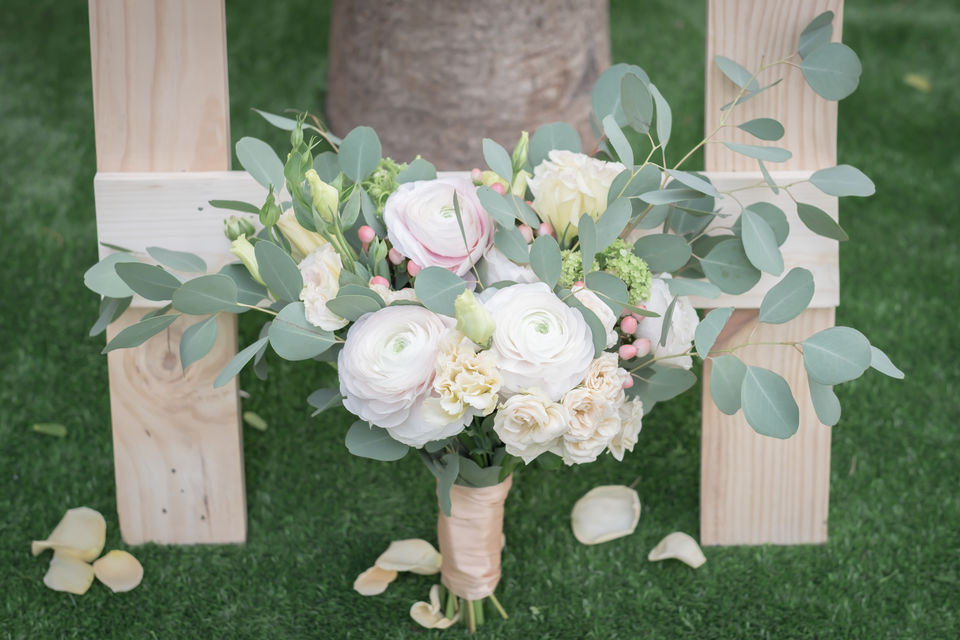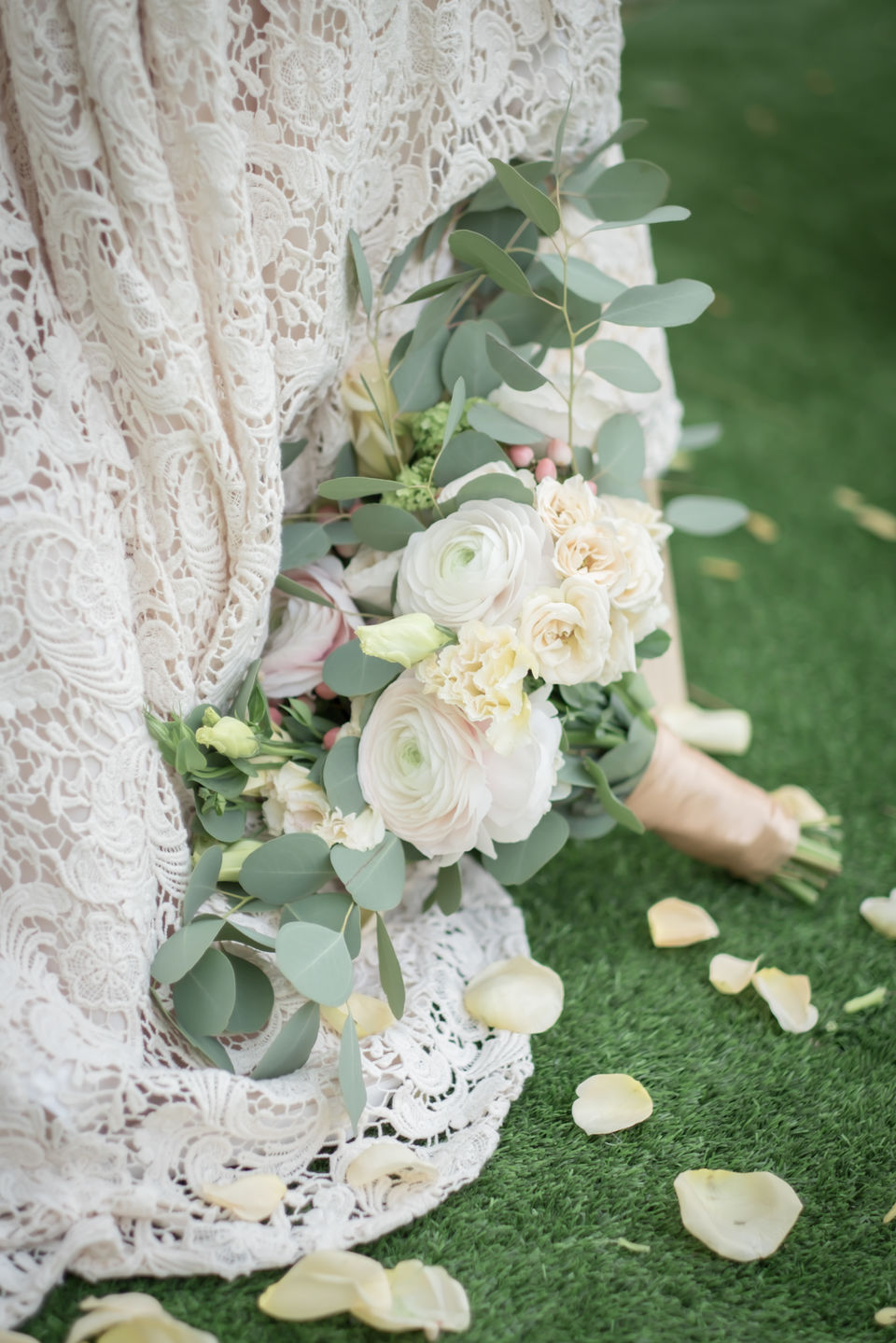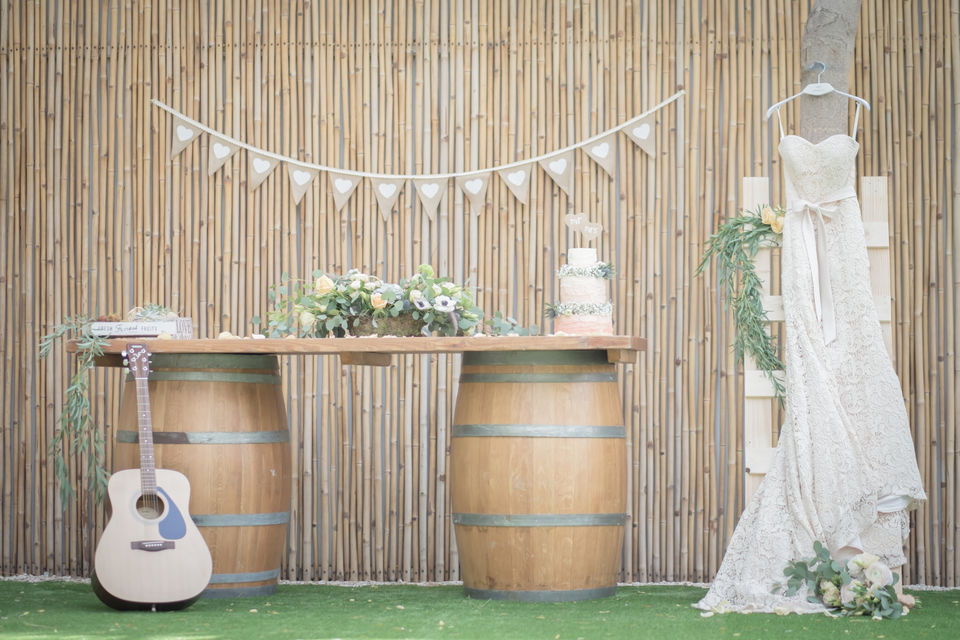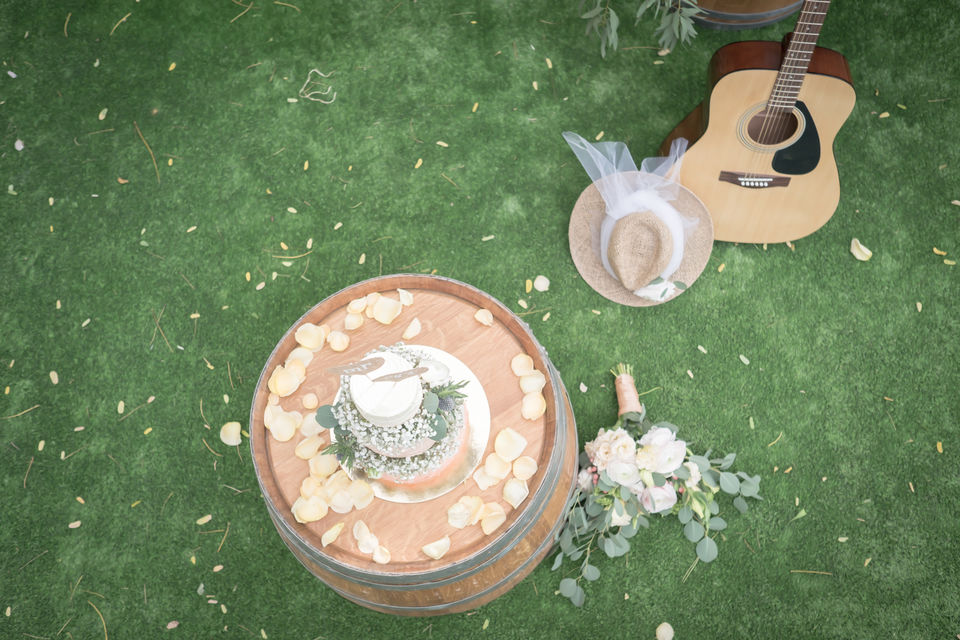 The dress should not only reflect your character but also coincide with your wedding theme. The bridal consultants at Vanila Wedding boutique in Dubai tend to adapt the type of the wedding dress with your body shape, your financial requirements and your wedding theme of course, otherwise it will all be separate – the dress, the look, the wedding and we don't want that as the bride must be stylish by all means.
The veil chosen for the shoot also has a vintage element as it is the combination of a headband decorated with flowers handmade by the Spanish designer house Jesus Peiro and can be worn by the bride with different hairstyles. Actually after the wedding, one can remove the tulle and keep it as a pretty headpiece for any other occasion.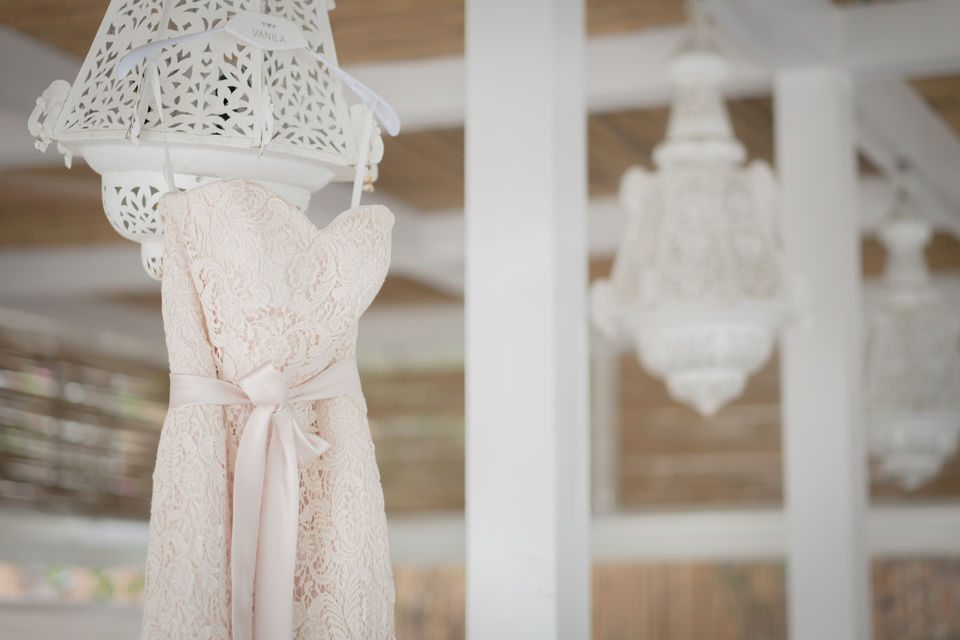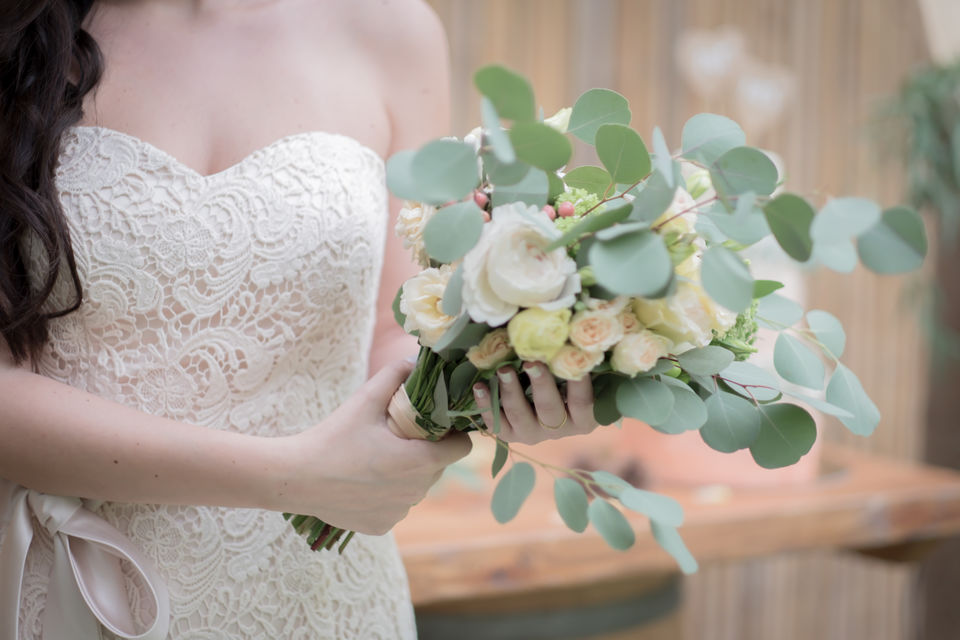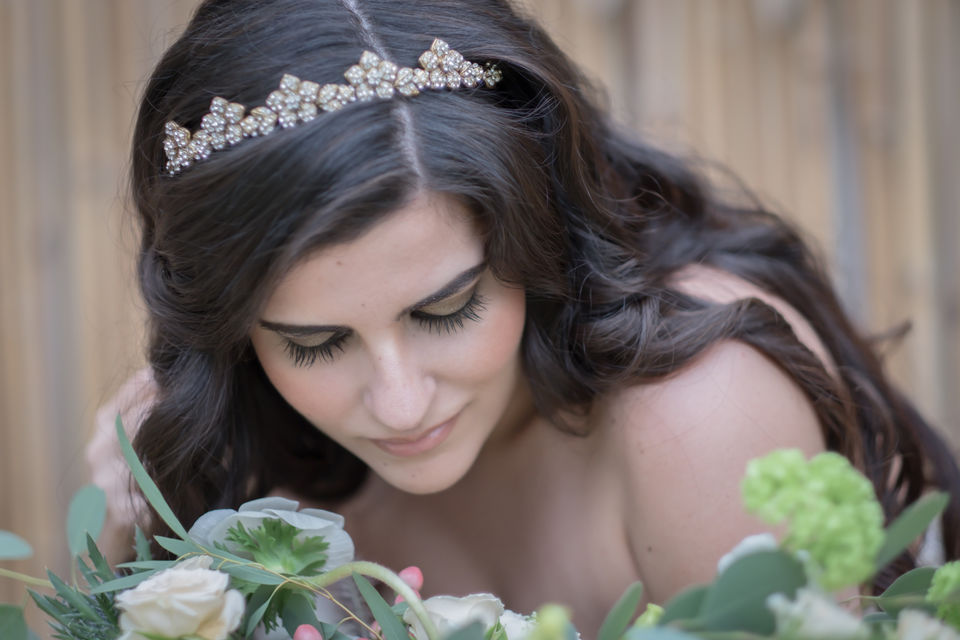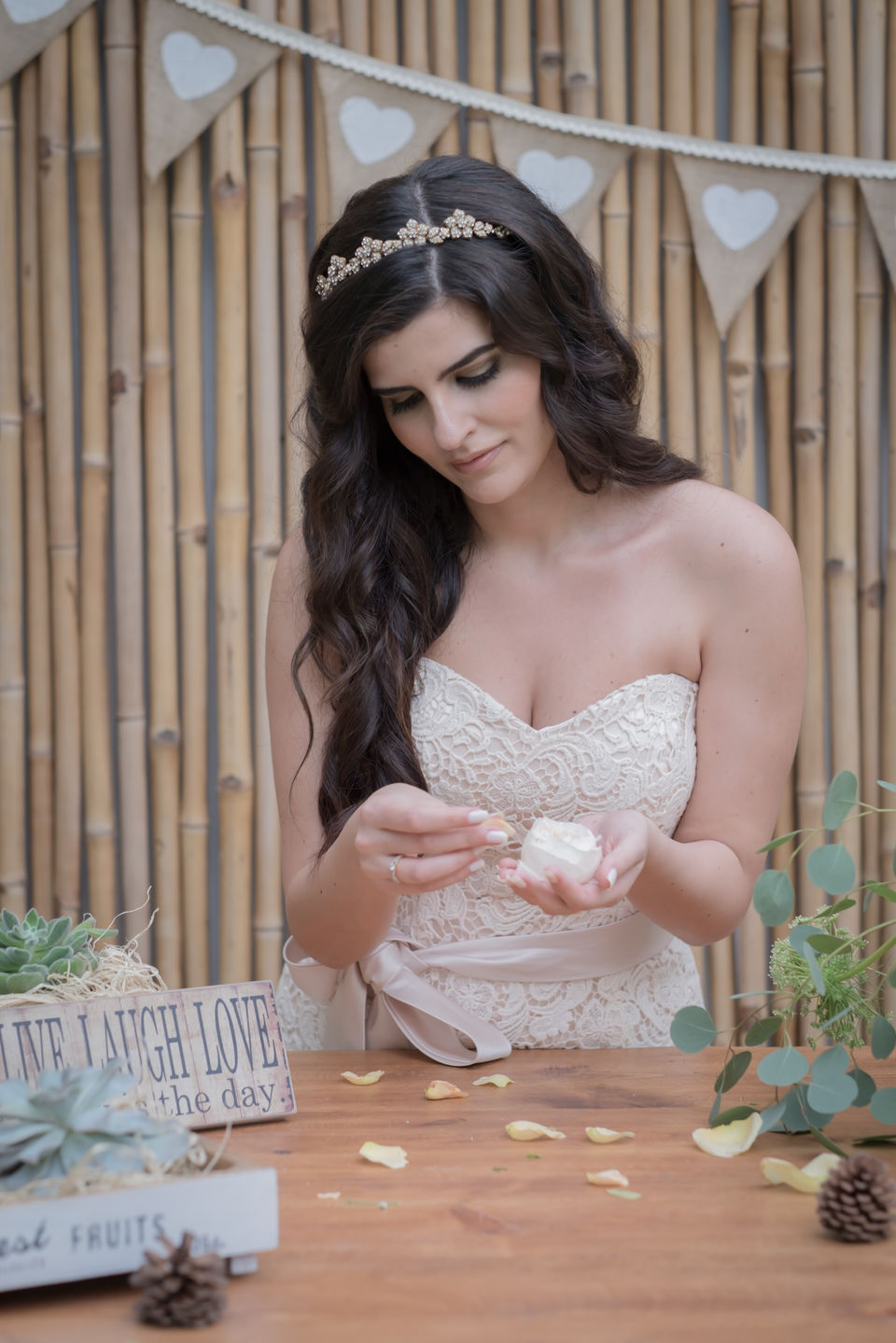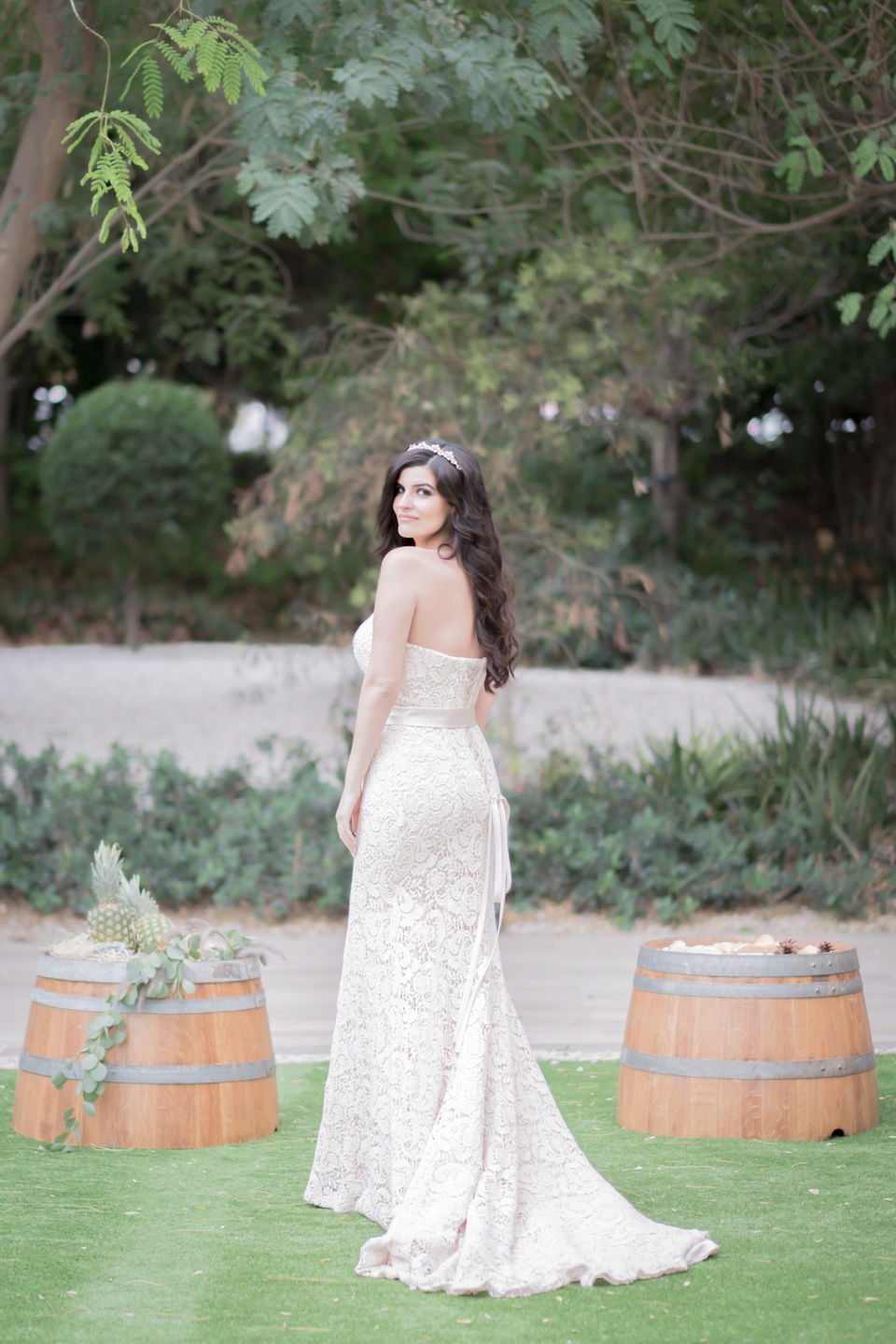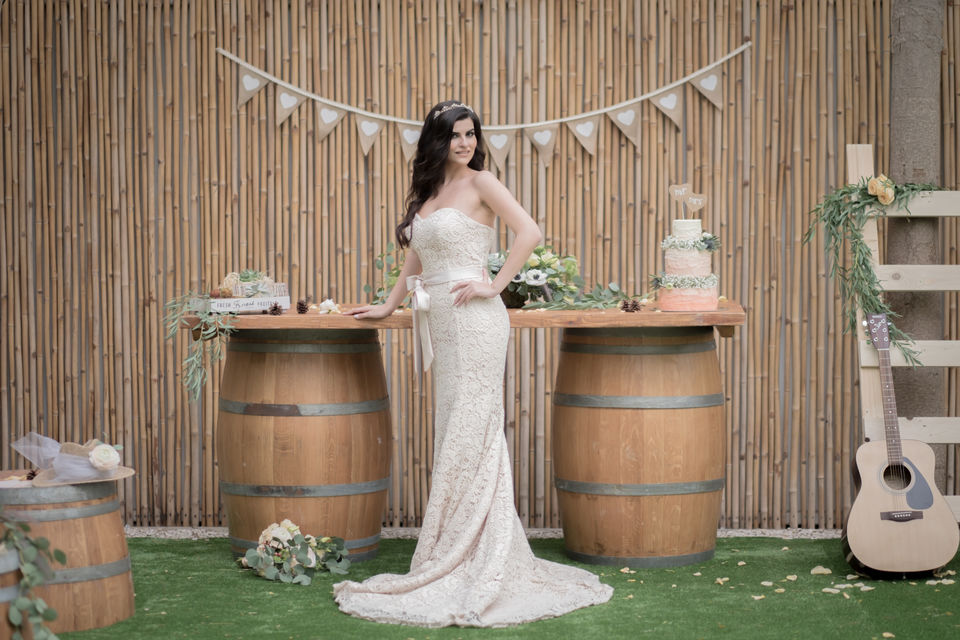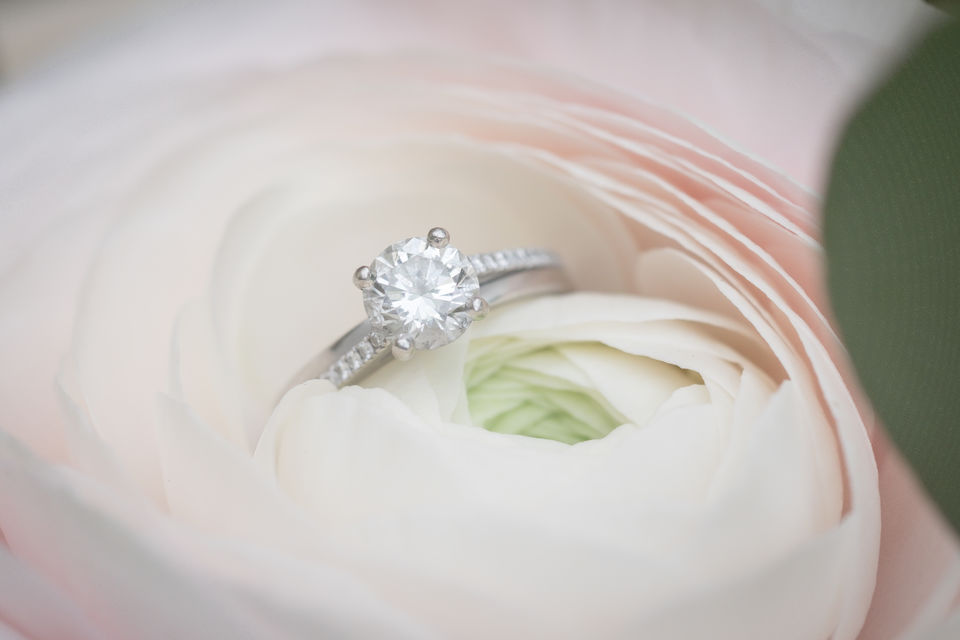 Tender beige and ivory tones are also observed in the bridal bouquet and the light green leaves will give the rustic garden inspired effect.
The golden tiara (or any other headpiece in this tone) is the only suitable hair-accessory for this style and bridal look and it even more emphasizes the vintage elements and the design of the wedding dress. Don't be afraid to have some sparkles in your hair as the dress is not decorated. Messy and loose hair are a great combination to this style, as the up-do will make it more formal and we tend to have a more relaxed home-style atmosphere.
The rustic or garden theme should not only be in your dress and bridal look, it should be a thread through the whole wedding, so as a final touch Ana from the Nice Ribbon Atelier created an amazing many toned three tier wedding cake with floppy brushwork all over giving it a rustic look as well.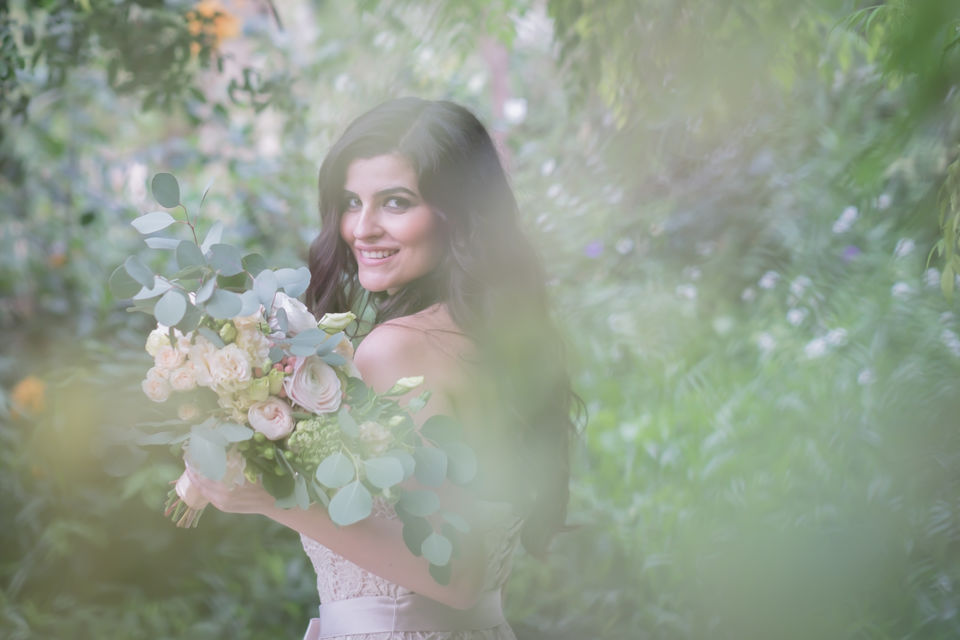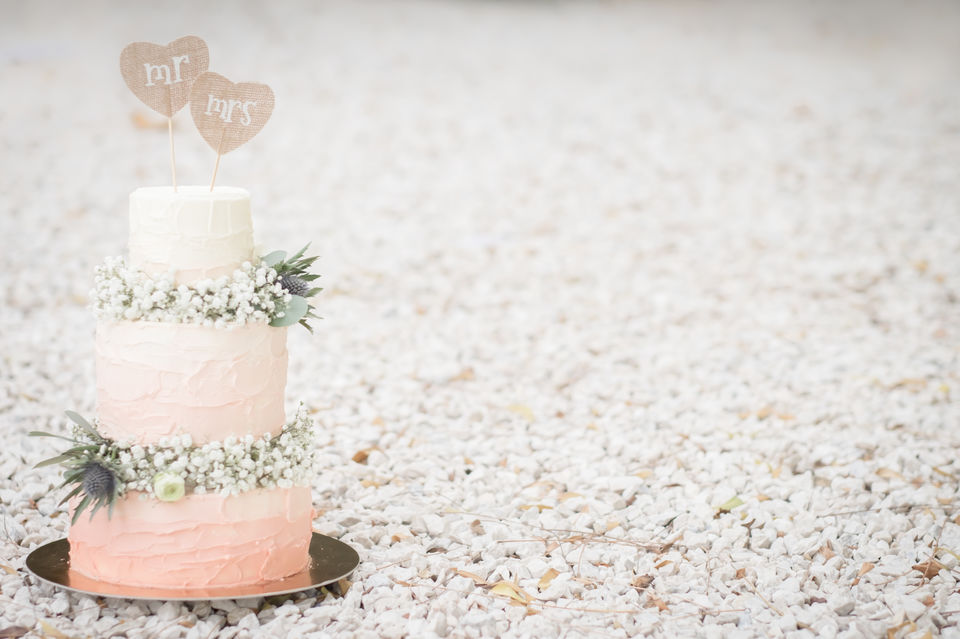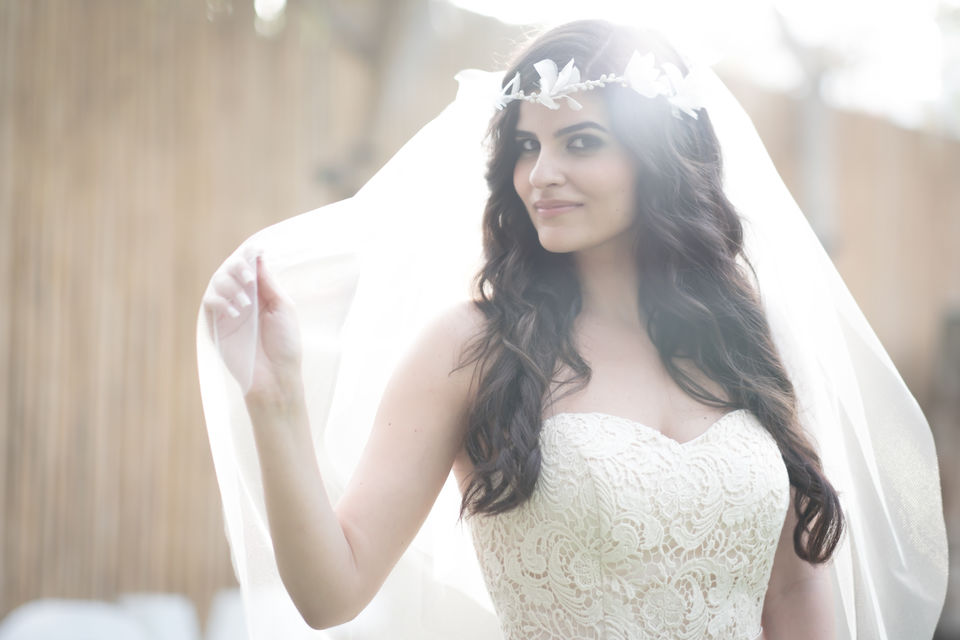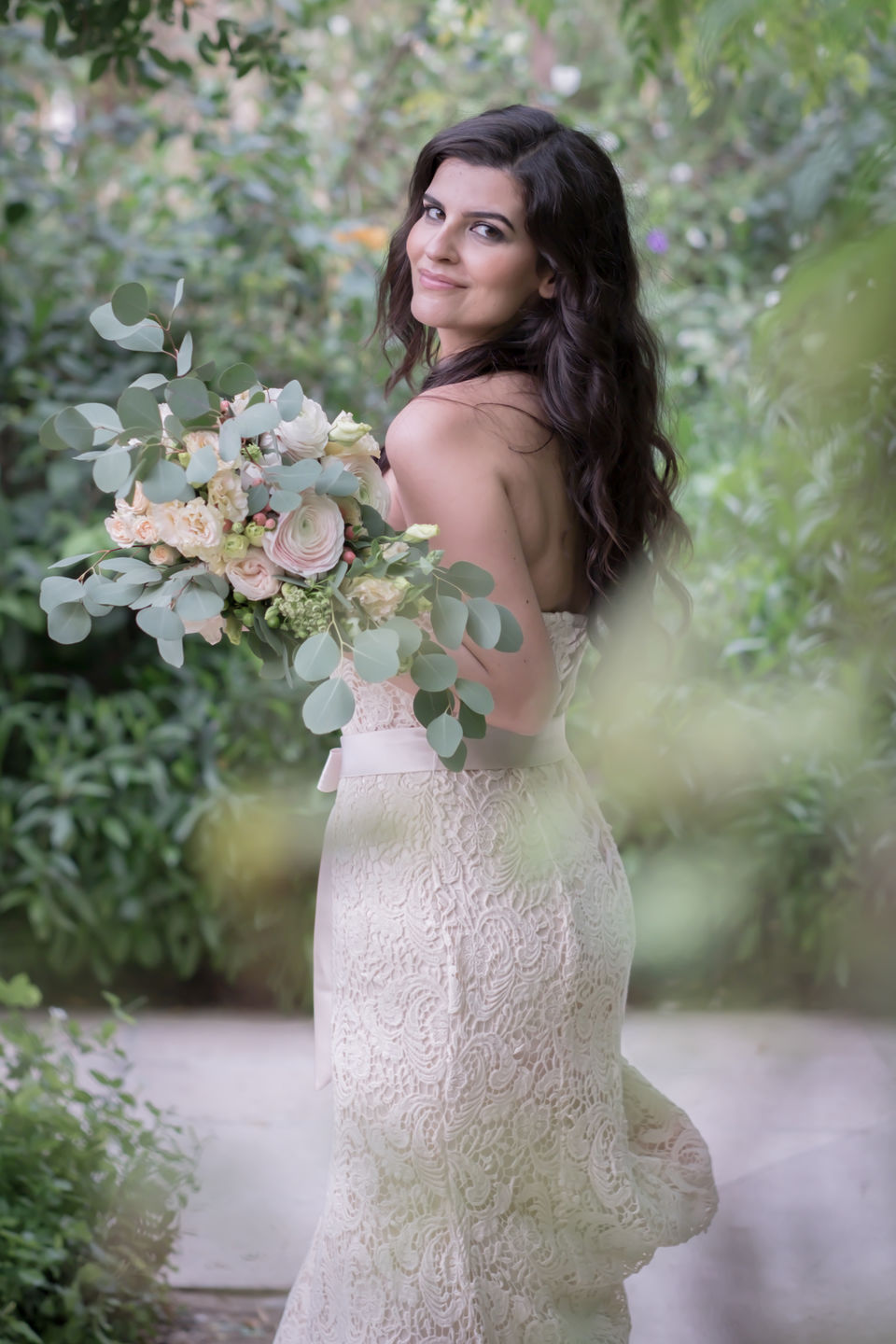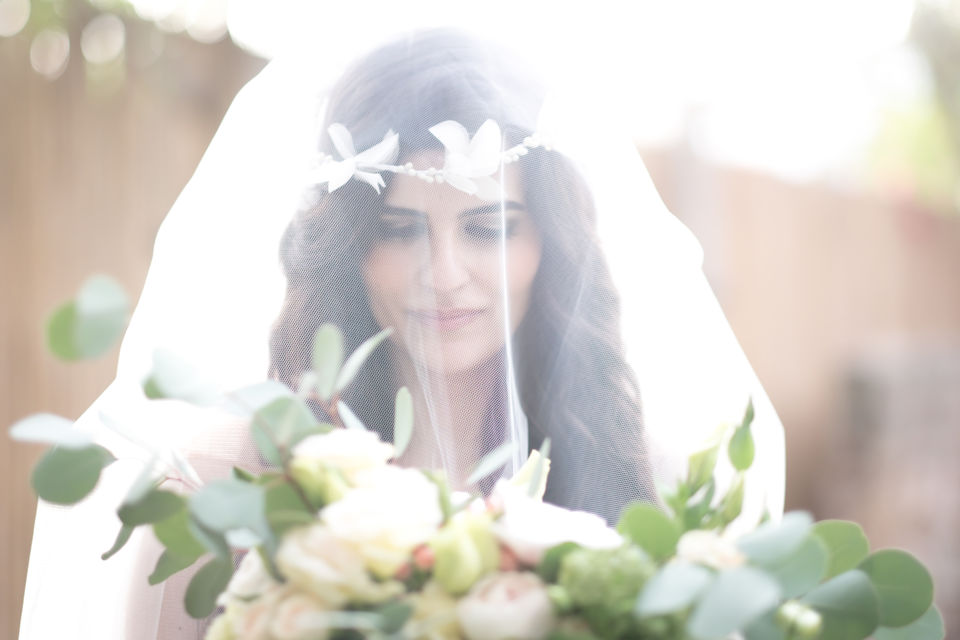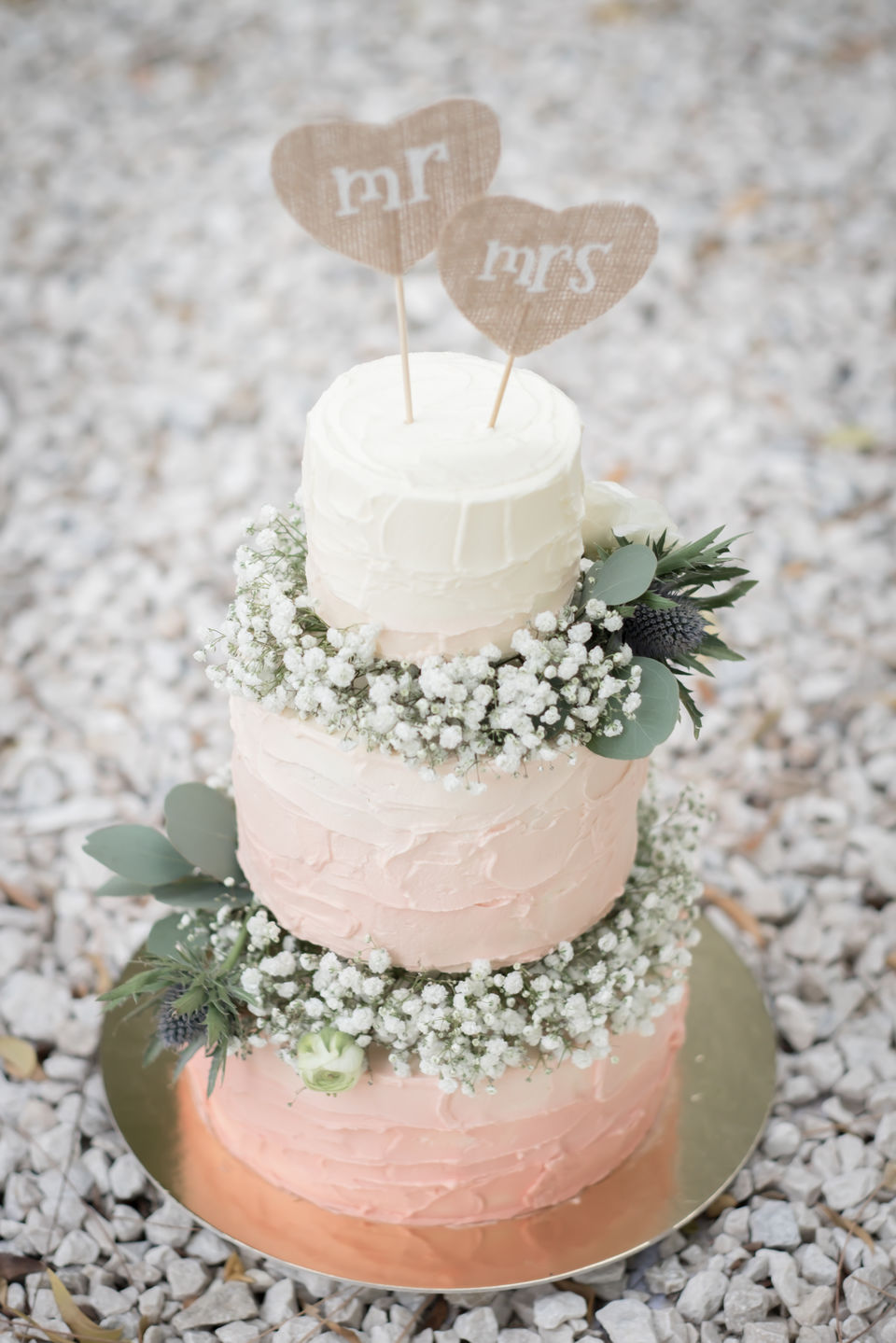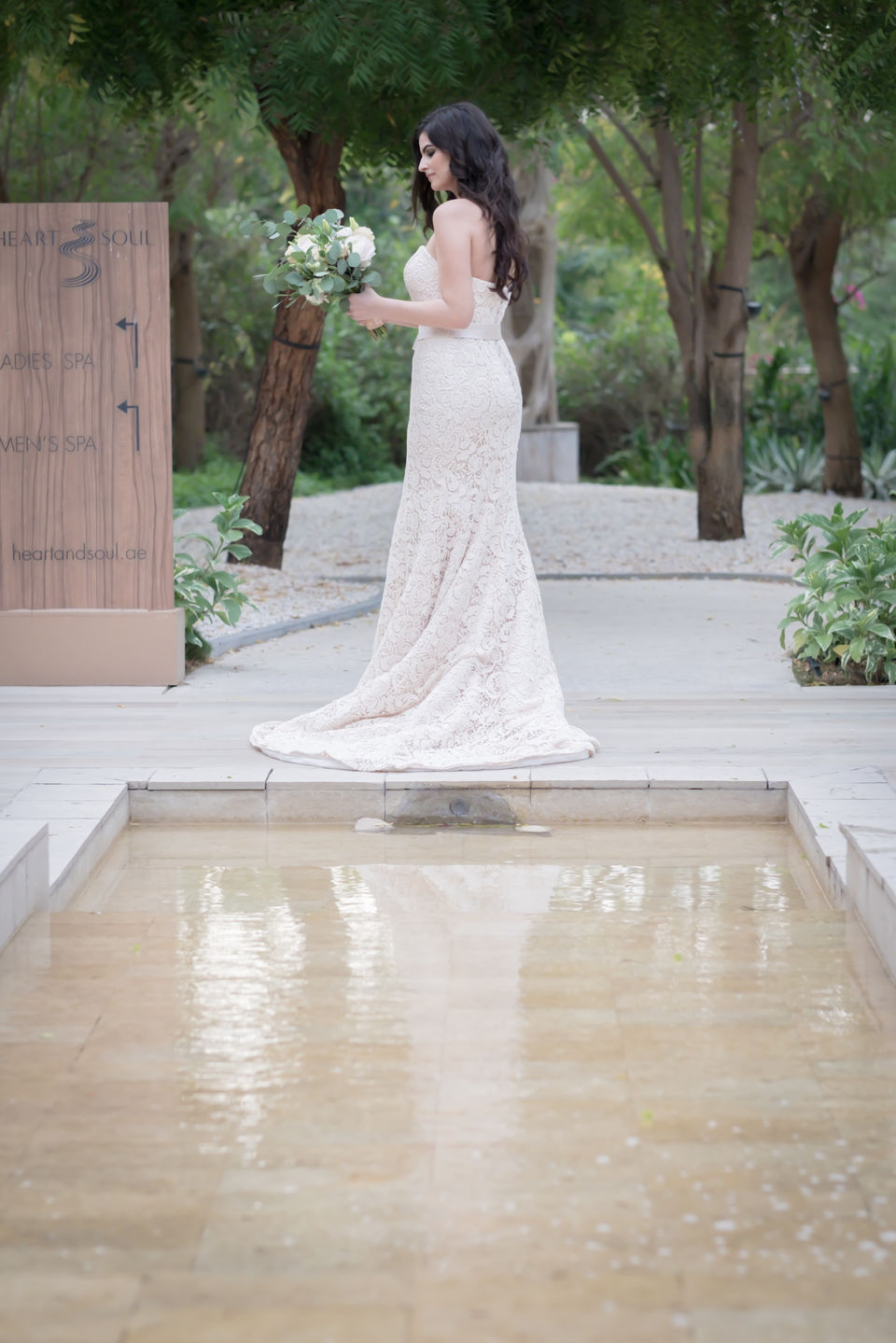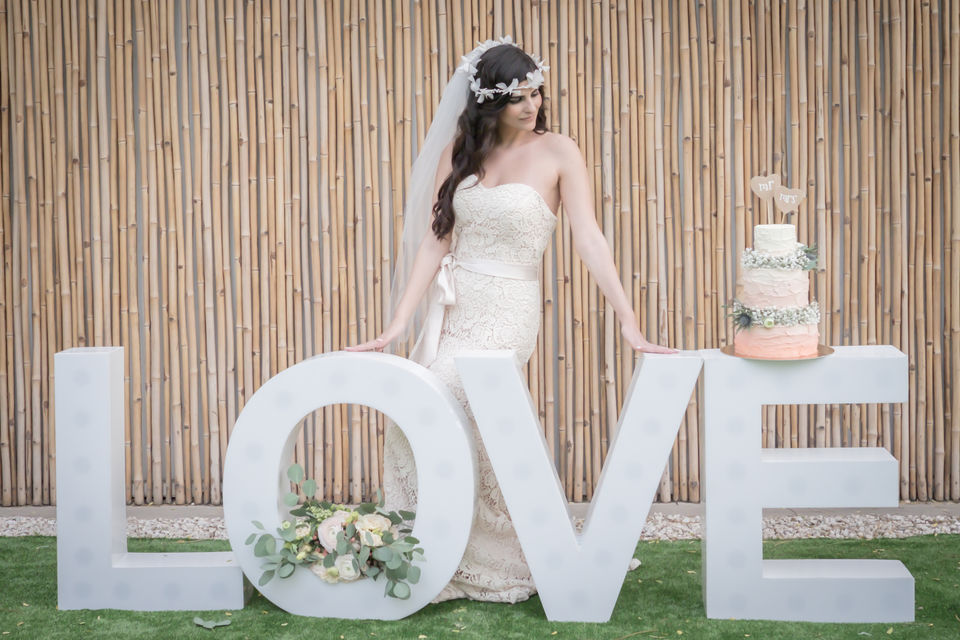 Be inspired and stay tuned to more of our creations!