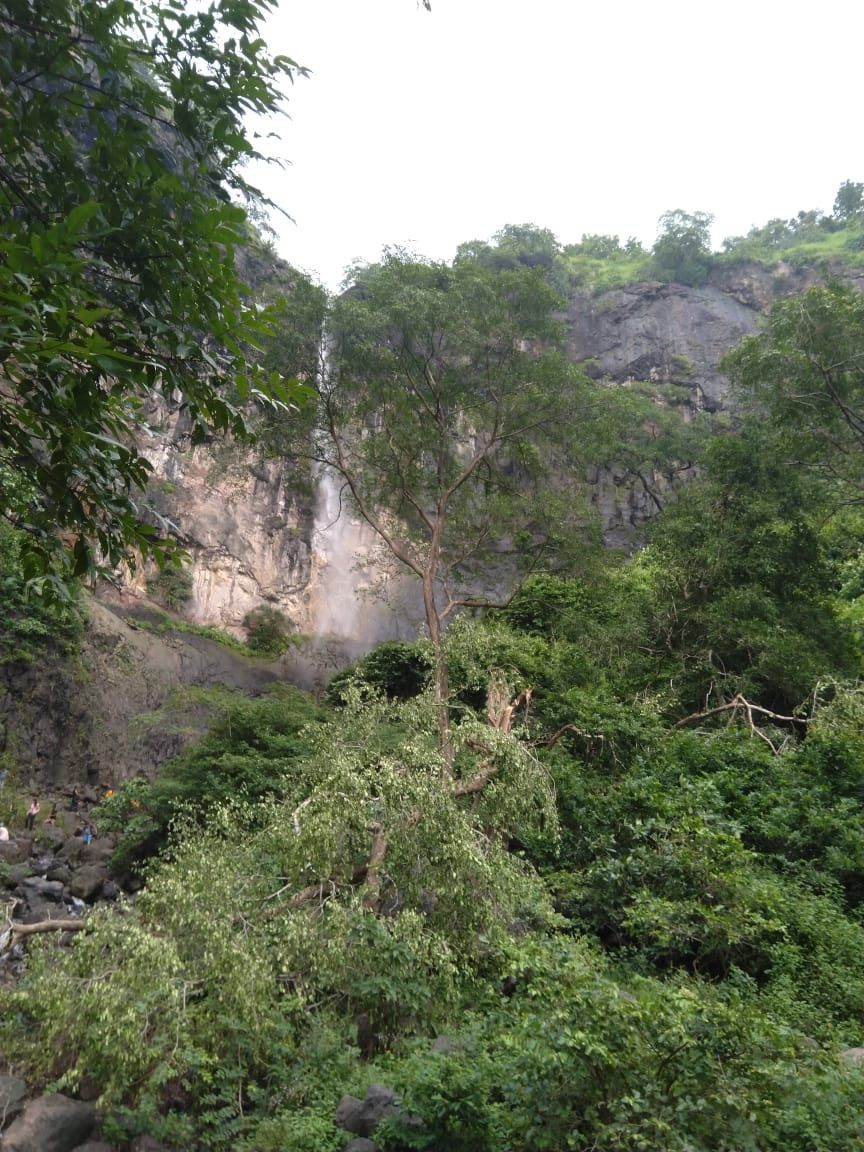 There are two places involved here and can make up for a beautiful one day trip. The first one might not be that impressive unless you are much into mythology (the Mahabharata). The second one is a must visit in the monsoon season (preferably around September).
The first place we visited is the Zand Hanuman Temple near Jambughoda. It is said that during the "Agyat vas" period in Mahabharata, the Pandavas lived in these jungles for some time. There is well which is said to be dug when Arjun shot an arrow at the ground because Draupadi was thirsty. Also there is a huge grinder (Chakki/Ghanti) made of stones to grind grains into powder which was used by Bheem. Also the surrounding jungles are a bit interesting with a small stream flowing by (If you're in a mood to explore).
From there we went to "Khuniya Mahadev waterfall" near Pavagadh. Park your vehicle just before the gate for entering Champaner. From there you will be able to see this waterfall. Follow a small trail through the forest and you will reach the destination. The trail comprises of beautiful stream and amazing spots around the stream. In the end you will reach the bottom of this waterfall. Take a bath in its pure water and you will feel the attainment of  'Moksha'. If possible go during weekdays or even saturday as it might be a bit crowded on Sunday.