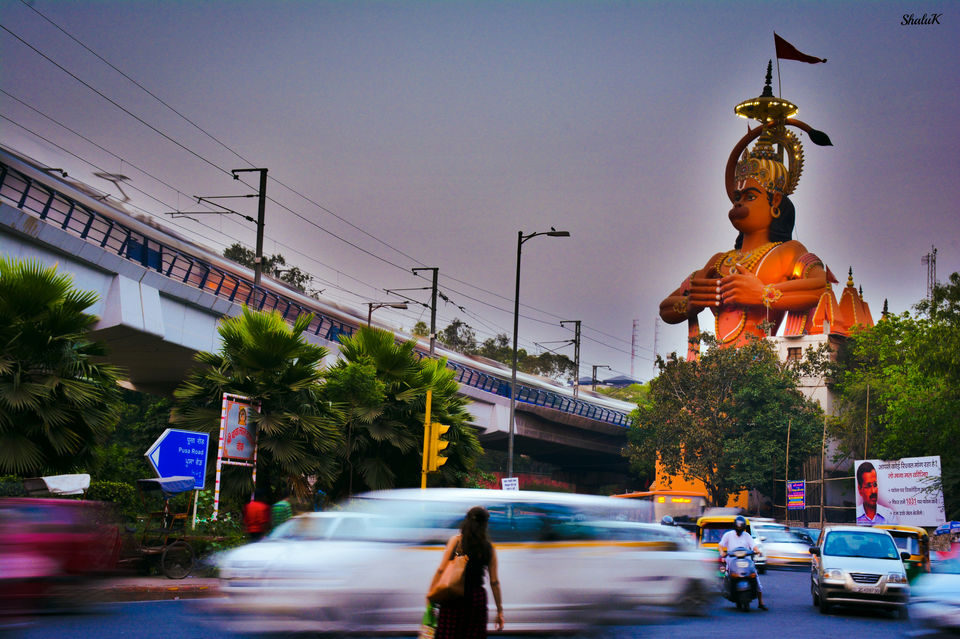 It's so very difficult to describe Delhi in words. The capital of India is more than the epicenter of the country. The city is famous for its historical monuments and food, which enhance the beauty of Delhi. Here is a list of a few places you should definitely take your out of town friends to.
1. India Gate - The Symbol of Sacrifice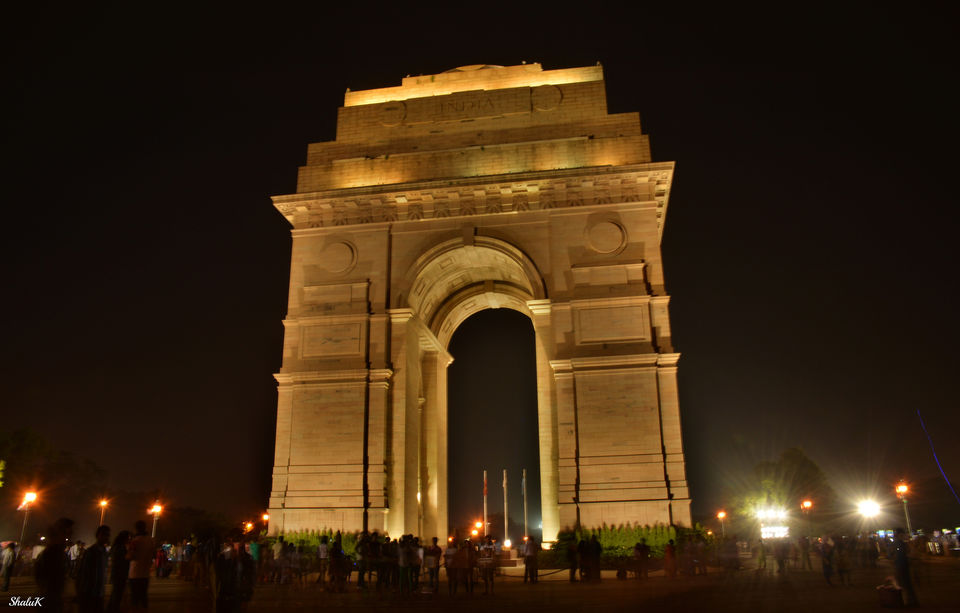 The iconic arch, built in memory of World War I martyrs, is a favored spot of locals as well as visitors, especially night time stroll.
2. The Iconic Hanuman Statue in Karol Bagh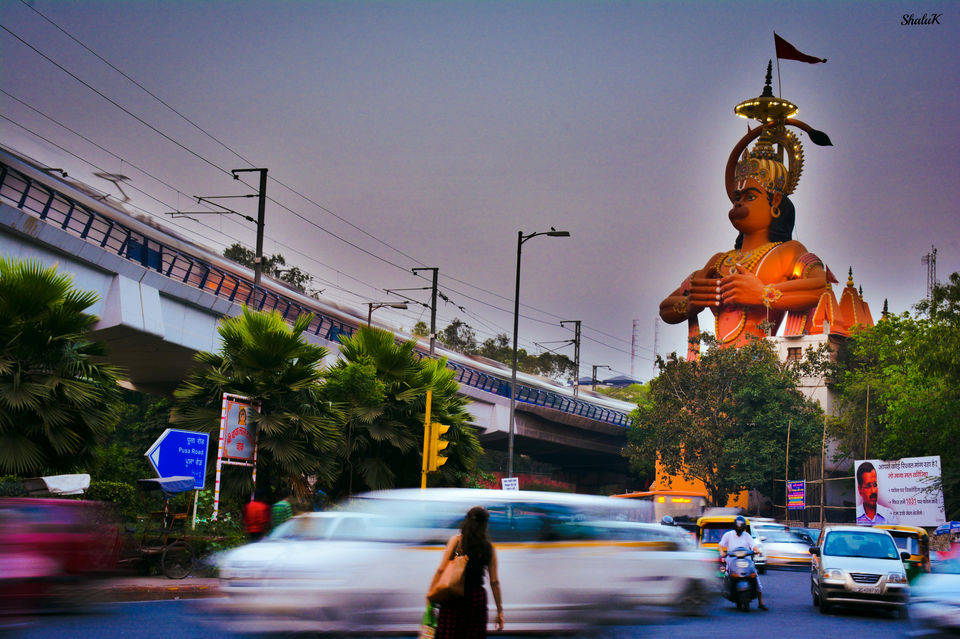 Nowhere else in India does a statue of Hanuman stand shoulder to shoulder with a speeding Metro. No Bollywood movie on Delhi feels complete without a picture of this spot.
3. Gurdwara Bangla Sahib - The Grand Sikh Shrine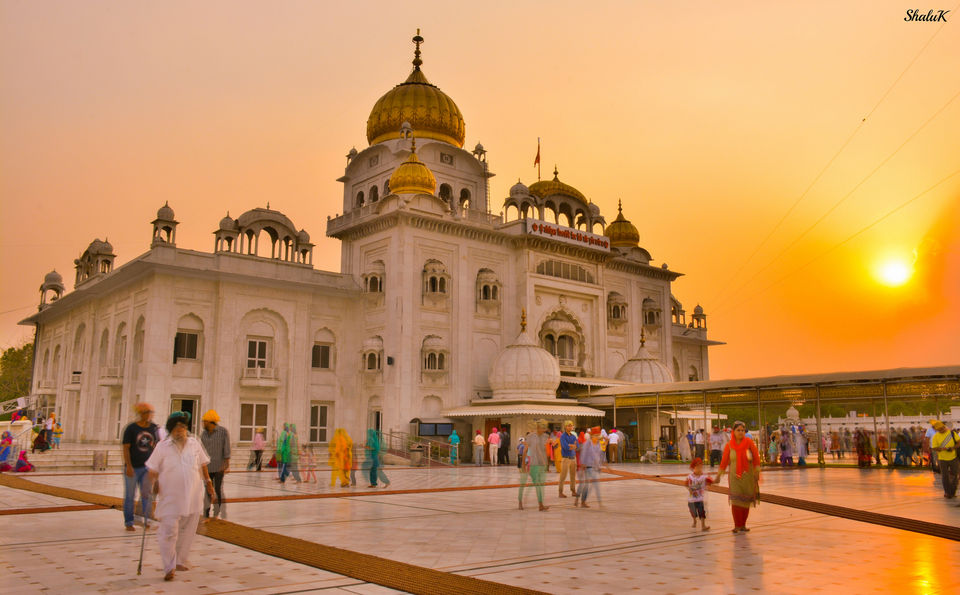 It is a popular Sikh shrine where people from all walks of life come in search of solace. The sunset from the Gurdawara is breathtakingly beautiful.
4. Chandni Chowk - The Charm of Old Delhi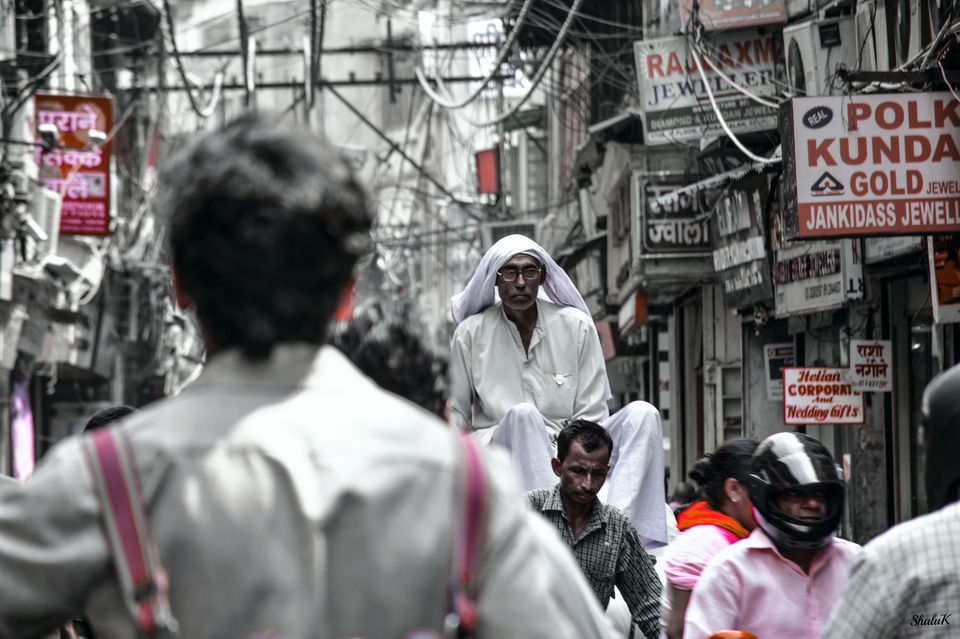 The bustling streets of Old Delhi offer food (street food, Mughlai delicacies at throwaway prices), clothes and what not to the curious shoppers and the hungry soul. 
5. Connaught Place - It's More than a Market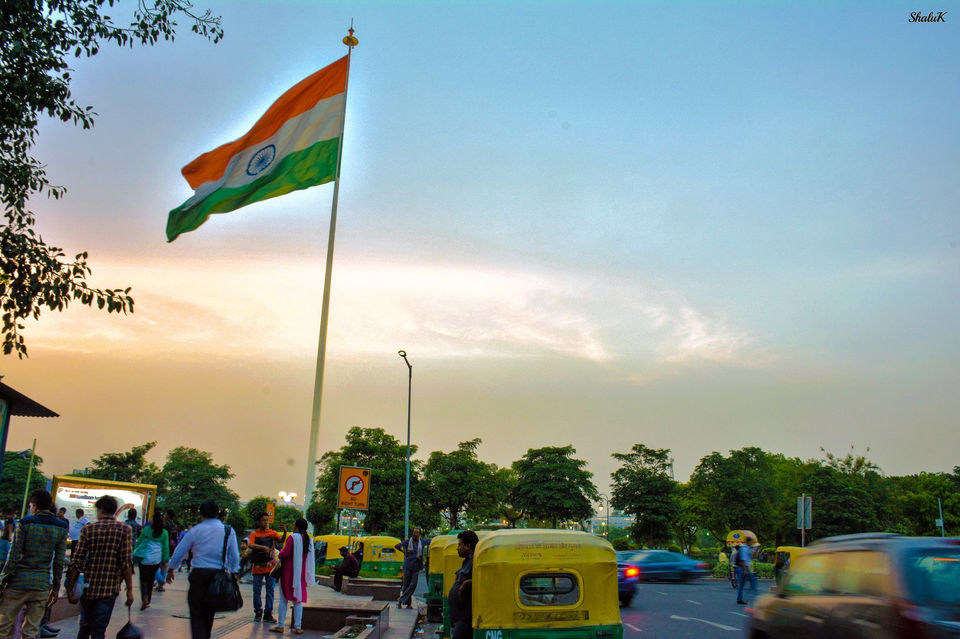 The tri colour flutterring high against the wind at the heart of the Central Park is the largest flag of the country. It evoked the feeling of patriotism in every Indian.
6. A Temple of Unrecedented Note Akshardham
The world's largest comprehensive Hindu temple is the pride of Delhi and receives thousands of visitors daily.
7. Red Fort - The Blessed Fort of Delhi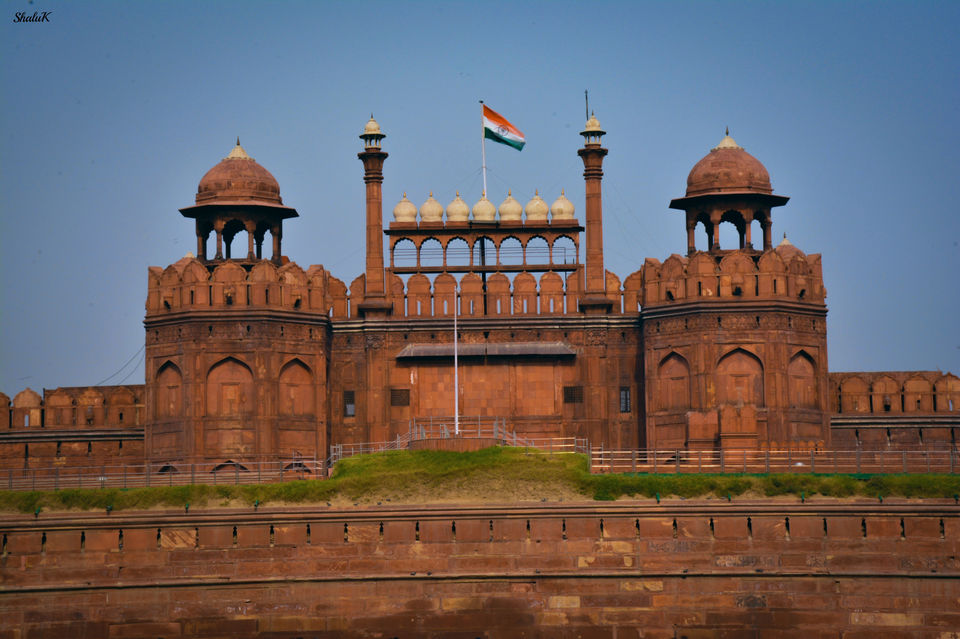 The Red Fort comes to life every year on the Independence day when the Prime Minister of India hoists the national flag and delivers an inspiring speech from its ramparts that is braodcasted live throughout the nation.
So, if you are planning a trip to Delhi. Don't miss the chance to visit these places.