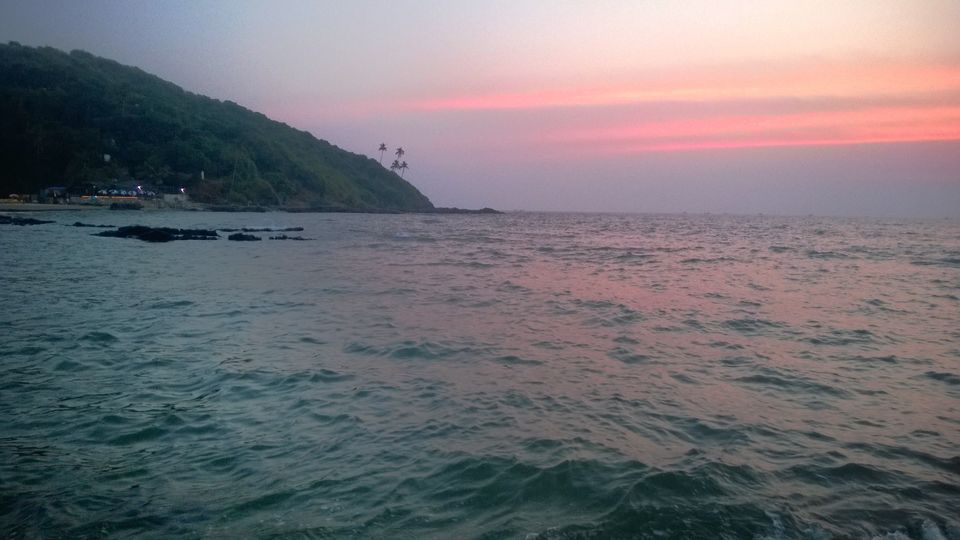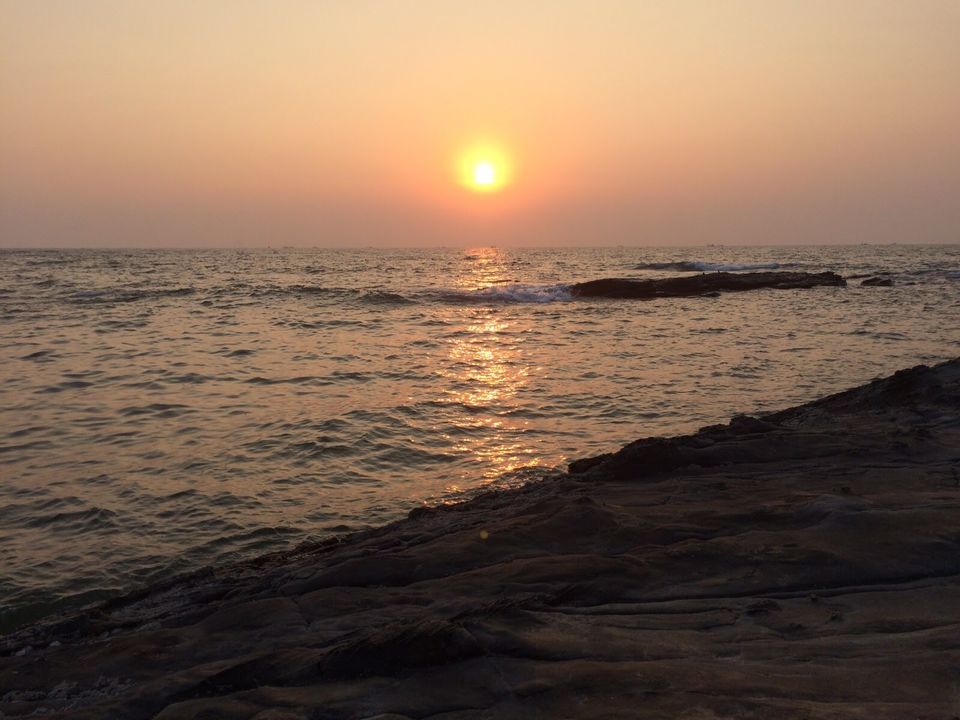 "Aah Goa...!!!!"
That's exactly how I go when somebody mentions Goa to me.
"Aah Goa....You beauty!"
So many beautiful, crazy and indelible memories associated with the place.
Ever since the release of Dil Chahta Hai, it has been a dream for every college student to visit Goa with his/her squad. But plans are made, and then cancelled with even faster speed. The most used excuse being, "yaar, budget nahi hai."
I get it. When you are a student (or when you are me), budget is an issue for most of the things. And I will be honest with you, if you want to really enjoy in Goa and do all the things that the so-called cool people on your Instagram feed did, you need a budget of at least Rs.13000 (this budget means no big compromise on fun, without going overboard....and yeah, it includes travel expenses).
So, here we go with some tips which are going to help you in nailing Goa on this budget:
1. Best time to travel to Goa :
Okay, first rule of budget travel - travel to the place during off-season. But when it comes to Goa, you'd like to travel in the off-season but not so off-season that the charm of the place is dead while you are there.
So, keeping that in the mind, the best time to visit Goa is early January. End of December (Christmas and New Year) is the peak time for Goa, so when you visit Goa in early January, most of the crowd has subsided and the off-season has just started. Although most of the crowd returns after celebrating New Year, some of this crazy, fun-loving and friendly crowd is still hanging back. That just enriches the experience. "Kyu ki asli maza, sab ke saath aata hai."

2. Travel woes :

First thing first, whether you want to travel by flight or train, book your tickets 2-3 months well in advance to get cheaper fares. But that's something you already know, right? Well, it is true. SO DO THAT!
3. Travel in a big group :

I know, I know. All of us have this core group of 4-5 friends, and if someone is going to Goa, it's quite obvious that he/she would want to enjoy Goa with them.
But, Big Group = Shared expenses = Big savings.
4. Composition of the group :

Not just the size, the composition of the group matters as well. So try to include members of opposite sex in your group. Why, you ask? Let me explain.
See, Goa is a party destination (for most people at least). You went to Goa and didn't go to any club to enjoy the nightlife, then you are missing something amazing. The cover charges for couples in these clubs are less as compared to cover charges for single people (I know.. <sigh> .. tough life for us). And that's where composition comes into play. You can pay less by going as couples.
So, Mixed Composition = Couple Entries in Clubs = Savings
5. Rent a room in a resort? Let's talk about it :
Why do you want to rent a room in a resort? I will tell you the most common and the most honest answer - the Pool. 'Jaise pool na ho gaya, fountain of youth ho gaya.'
Anyway, there are non-hotel villas and fully furnished apartments in housing societies available for booking. You should try to book those. They help a lot in saving money.

How?
Well, to name a few hacks, you can wash your clothes in the machine provided at the villa or apartment yourself as chilling at beaches empties your pockets and fills them with sand :-P , you can also take care of your breakfast yourself, that will also save you some money.

Personally, I would suggest booking a villa at a non hotel property. When I went to Goa, we had booked a villa at the Monte Carlo Retreat in Arpora. It's a property with a cluster of villas surrounding a pool. If you are a group of at least 7-8 people, then I definitely recommend it. There is also a small eatery near it called Martin's Corner. Take care of your late breakfasts there. :-)

6. Water-sports Tips :
Doing water sports in Goa is a must. Parasailing, Bumpy ride, Banana ride, and riding the water scooter, who wouldn't want to do that, right? If you are in Goa, you should do them too. But keep this in mind:
While you are engaging in these activities, the excitement levels run pretty high. Taking advantage of that, the people who are indulging you in these activities, offer you some added benefits. For example, when you are riding the water scooter, the rider is going to ask you if you want to operate the scooter yourself. Don't Do It!!!!! I repeat, DO NOT DO IT!! Abort mission! Do you copy?
Not only do they ask you for some extra money once you reach the shore, but also the experience isn't worth it. You wouldn't want to pay some extra money just to pull some lousy button that accelerates the scooter. The extra things they offer aren't worth it. And you usually realize that after falling in their trap.

7. Places you can avoid:

To save yourself some trouble and some money, there are some places in Goa which you can avoid. Calangute Beach and Candolim Beach are not worth it and are totally avoidable. Go to Baga Beach during night to enjoy the lively atmosphere at the beach and in the Baga Lane. There are better beaches to enjoy during daytime. Between Chapora Fort and Aguada Fort, you can visit one. My recommendation would be Chapora.

Also, Anjuna Beach - best for water-sports.

Also, instead of partying at a club every night while you are there, save some money and go to one kick-ass club, and while there, party your heart out. Like, when I was in Goa, we went to Club Cubana on our last night there. Lots of laughs, lots of crying (yeah... that's a long story) and lots of memories.
- - - - - - - - - - X - - - - - - - - X - - - - - - - - - - -

That's it folks. That's all from my side. Hope this post helps you and your Goa plan with your squad comes to fruition.
Until next time...
Ciao!