It is a highly developed city-state in the southern part of Asia. It is so tiny, yet there is something for everyone - You love adventure, you love calm, you love animals, you love shopping or you love food!
Visa
We got the formalities done through an agent. You need to make the flight and stay bookings in advance. We are those people who don't believe in doing things at the last moment so we got our visa well in advance but it ideally takes a week's time.
Our Itinerary for 3 days
Let me jot down(not literally) my itinerary for you and then let me tell what could have been different to make it better!
Day 1- reach sgp at 8.30 am.. Rest till noon..
Take DUCK tour - Sgp flyer -Merlion - Night safari, Little India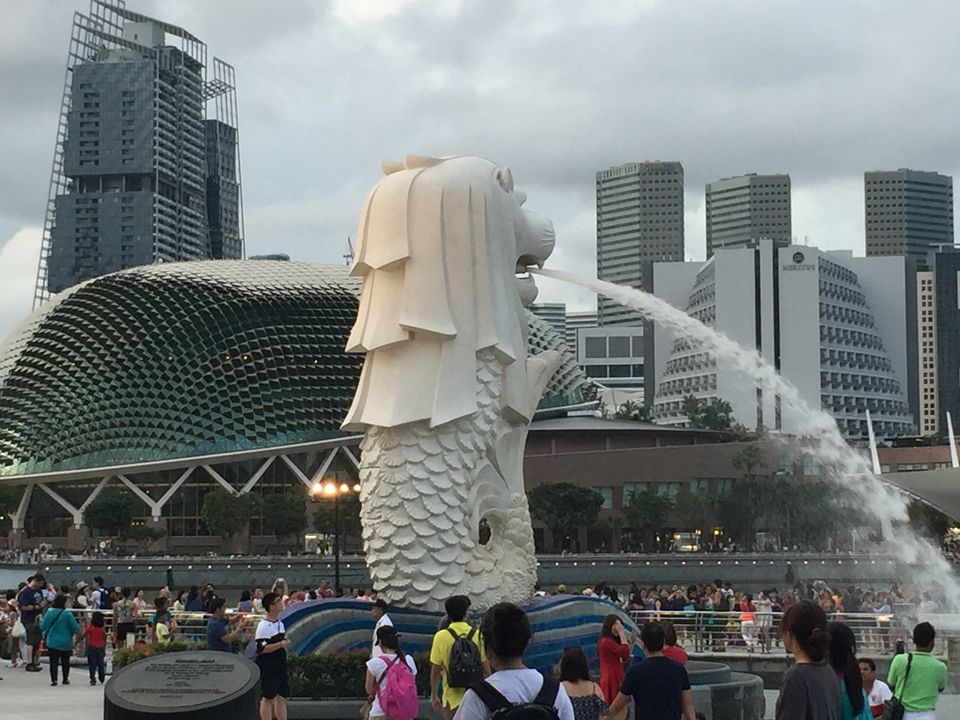 Day 2 - sentosa,Garden by the bay, marina bay sands(dinner and casino)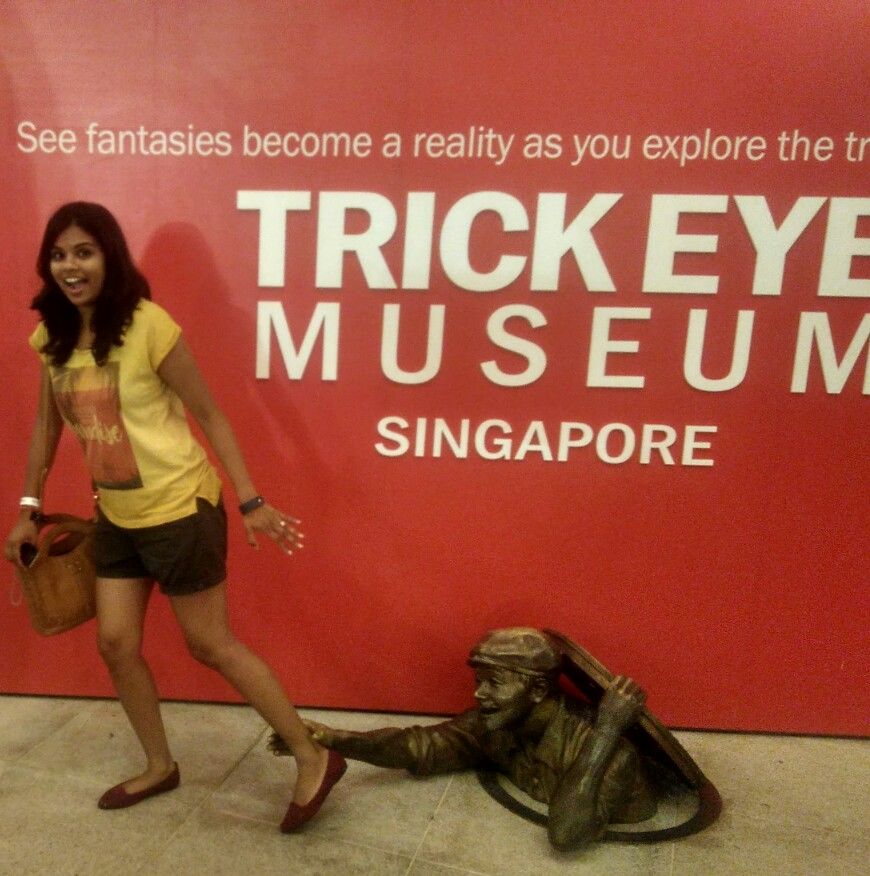 Day 3 - universal studios, clarke quay(nightlife- closed on monday)
To be very clear 3 days are not enough. If you are reading this and have a 3 day plan..well, change it! Add a day or follow this itinerary to the tee!
Tips and tricks for every place in the city
1. Buy the metro card available at the airport itself. There was a 2 and 3 day combination card valid for metros and buses. It will come handy to move around as Singapore's public transport is extremely efficient.
2. Stay near somerset / orchard area. It is an easy get around and the centre you want to be in.
3. At somerset there is a huge Singtel office. Show your passports and get the sim cards of the best possible pack.
4. Spend the day getting to know the place. If you want to add something to the first day, you can explore the Garden by the bay.
5. Book DUCK tours in advance. It was full when we reached. And similarly you can book the SGP flyer too. Will save you the queue time.
6. We bought our Night safari tickets in advance. If you are a wildlife enthusiast, there is also the Singapore zoo and the Jurong bird park for you to be excited about. But note that this area is a good distance from the centre. So leave atleast an hour before. (http://www.nightsafari.com.sg/) We opted to take the bus.
7. Little India has some lip-smacking Indian food. we went there to satiate our late night hunger pangs!
8. The best tip anyone can ever give you is that reach Sentosa and universal studios sharp at 10 am to make the best of it. Reach harbour front by metro and hop on to the Sentosa express. You can buy your tickets at the harbour front station for the Sentosa and Universal studios entry. We bought our Sentosa fun pass in advance.
9. If like us you are lazy and don't make in time, let me tell you the not to miss -
SENTOSA - luge, trick eye museum, S.E.A Aquarium and wings of time (collect tickets for this show when you reach)
UNIVERSAL STUDIOS - The transformers, Battlestar galactacia, Revenge of the mummy
There are some shows that happen twice or thrice in the entire day. Try to catch a few.
10. Garden by the bay is a huge garden, spread over acres of land. If time permits spend a day walking around a looking at the unique flowers and plants preserved here. Or at least attend their evening light show which is literally seen by lying under the trees. You can spend the entire day just here if you wish to.
11. Marina bay sands casino is open for Indians. Make sure you carry your passports. Don't be shocked - People in Singapore really love their MILO drink! You can spend more time exploring the Marina bay sands which we did not have time for!
12. Clarke quay is your nightlife destination. Not open till the wee hours so be there in time to spend at least 2-3 hours and grab a beer or two at the numerous bars there.
13. Roam around and submerge yourself in some window-shopping in the Orchard area.
14. Reach airport well in advance as the Changi airport is also a tourist destination of sorts. Get the foot massages, visit different changi gardens & shop a little before going back home.
15. Singapore is a hot place and public transport implies a lot of walking. So dress accordingly.. less clothes and comfortable shoes would be the best.