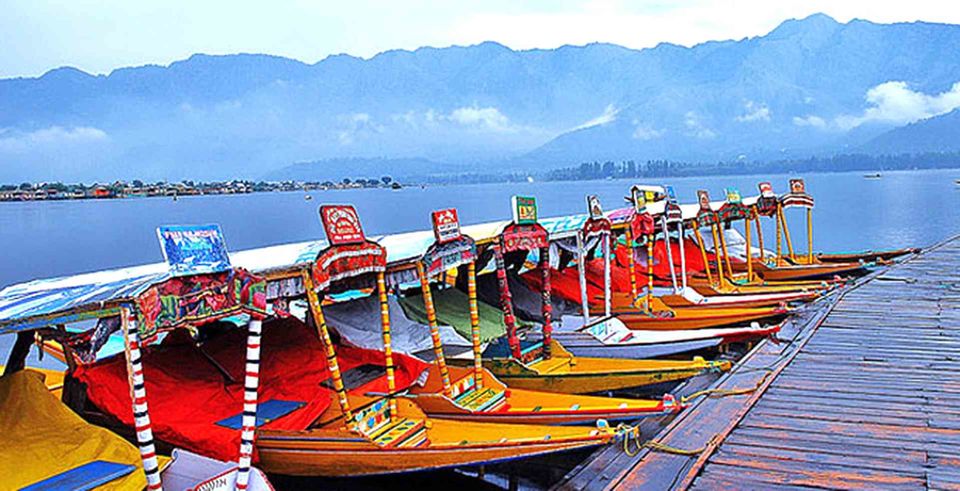 "Snowflakes are kisses from Heaven"
Check-In
If you are visiting Srinagar, don't have second thoughts about hotel booking in any one of the houseboats at Dal Lake.
We had booked one from Dastan Luxury Group of Houseboats and the experience couldn't be any better. The intricate wooden work and the artistic royal setup was a perfect mood setter for our stay.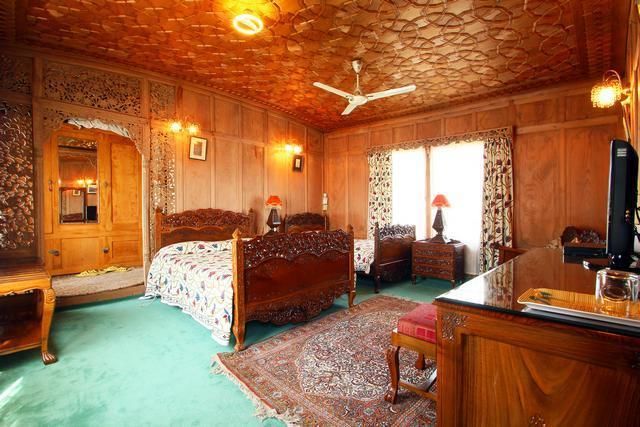 Even though millions throng this place in winters from December to March, we could not resist ourselves. In the month of Ramzan, June, Srinagar witnesses an off season hence the number of tourists is less. We started for Gulmarg at 9 am amidst little rain. 30 km before the accent, we saw two snow capped peaks in the backdrop and were awestruck. Both sides of the climb was covered in lush green with white wild flowers peeping through them. Half an hour spent amidst the scenery would surely covert you in a poet.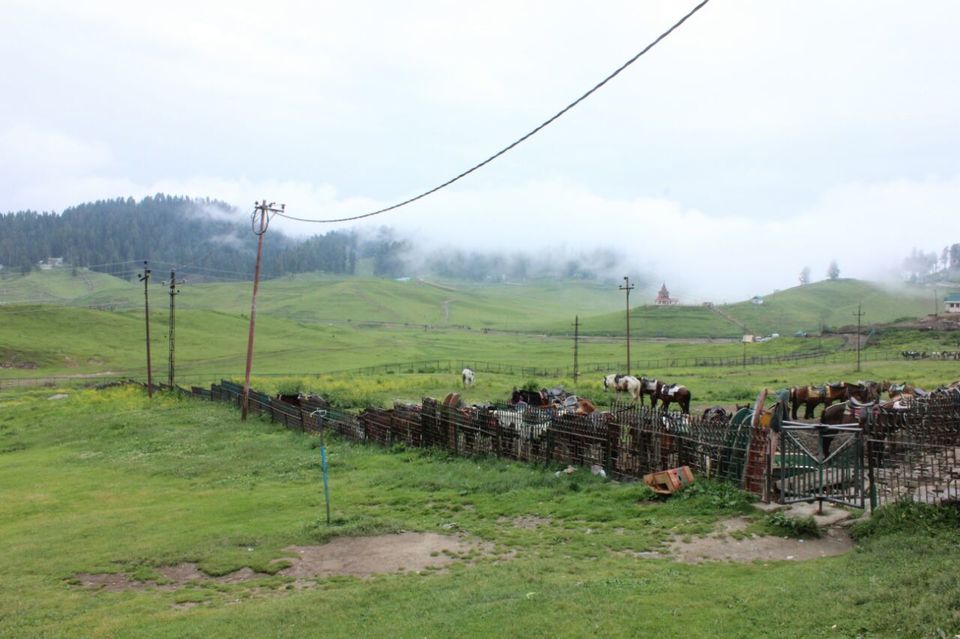 We reached the Car stand and started our hike to the world's second highest cable car ride known as Gulmarg Gondola. The entire journey to the main gate was breathtaking. Green pastures as far as our eyes could reach with horses and cattle taking a stroll in the grassland. Awesome sight.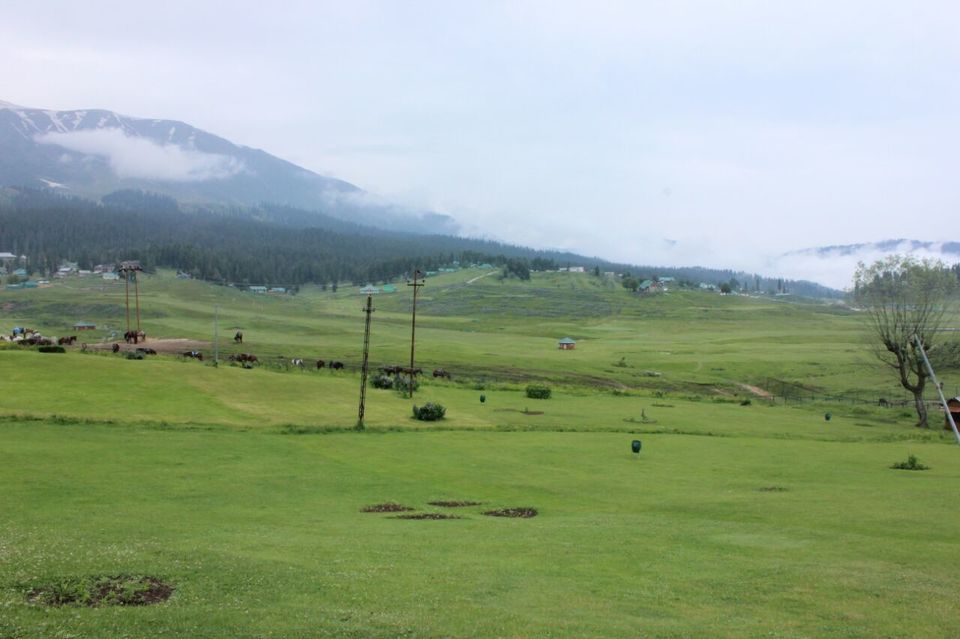 The Cable ride consists of Phase I ( up to the height of 8530 ft to Kongdori Station) and Phase II (up to the height of 12293 ft). The latter was closed for the day and hence we had to settle with Phase I ride only. Take enough time in hand if you want to take the cable ride because the it takes almost 4 hrs for each phase.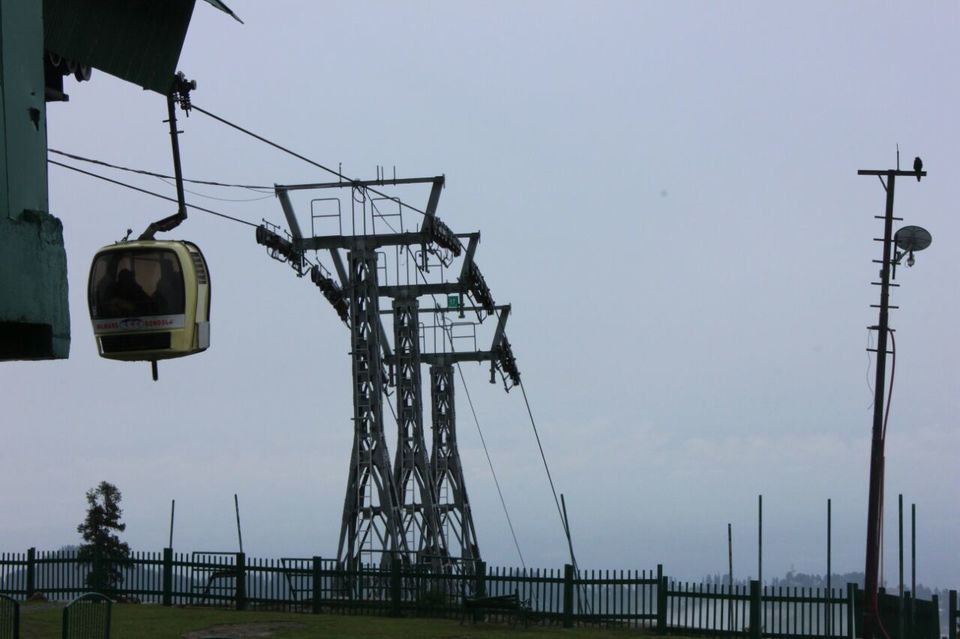 Experiencing rain at 8530 ft amidst horses and cattle was a picture perfect experience. After spending an hour there, we took the cable car and returned back. If summer was so enthralling, I could hardly imagine how amazing it would be in winters when a white sheet of snow covers the entire place.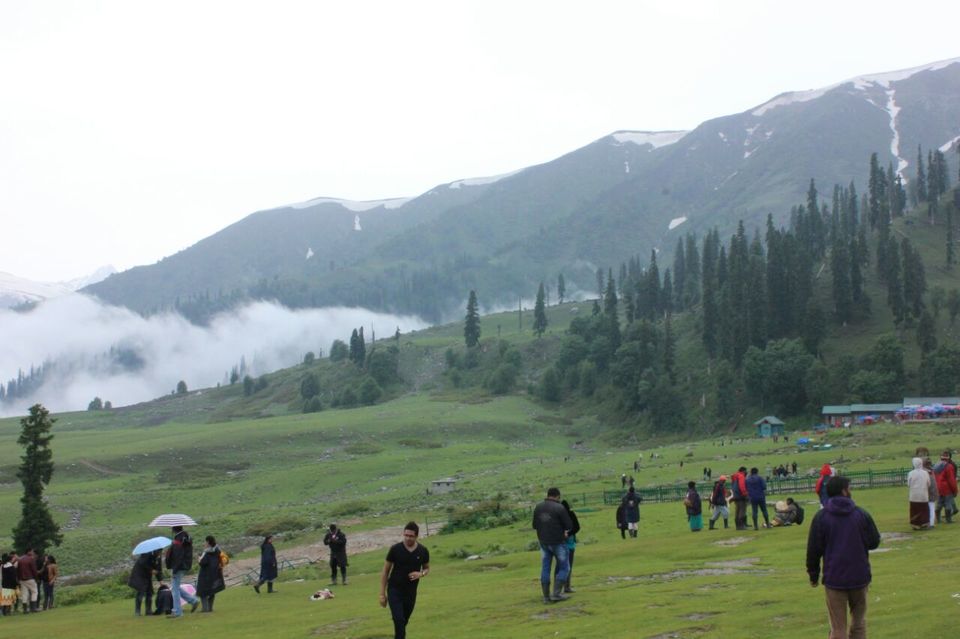 Next, we headed to a Shawl emporium where we witnessed shawls and cardigans which ranged from 5000 to 500000. The latter was a Toosh shawl, the manufacturing of which is now banned in India.
Soon after having lunch beside the Dal lake, we started off for Shalimar Bagh. The Bagh was built by Mughal Emperor Jahangir for his wife Noor Jahan, in 1619. The Bagh is considered the high point of Mughal horticulture and is also called as crown of Srinagar.

Next we headed for a famous Tulip Garden which is in its full colors from April till first week of May. Daffodils, Hyacinths, Ranunculus are the new members added in the garden.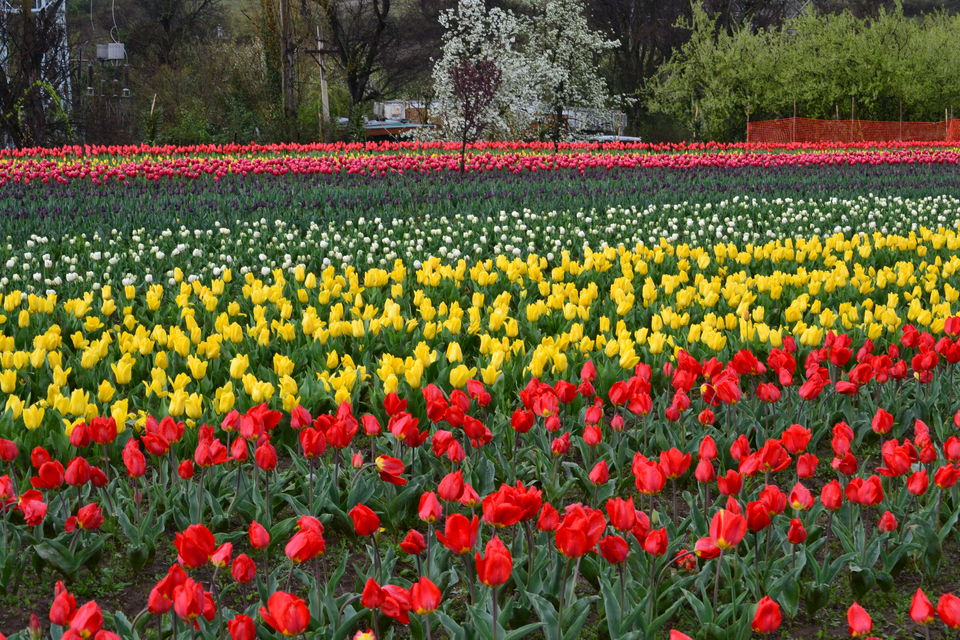 We finally proceed to the much awaited Shikara ride at the Dal Lake. The sunset and the calm river made an everlasting impact on us. A floating market where you can buy anything ranging from clothes and bags to fruits and vegetables.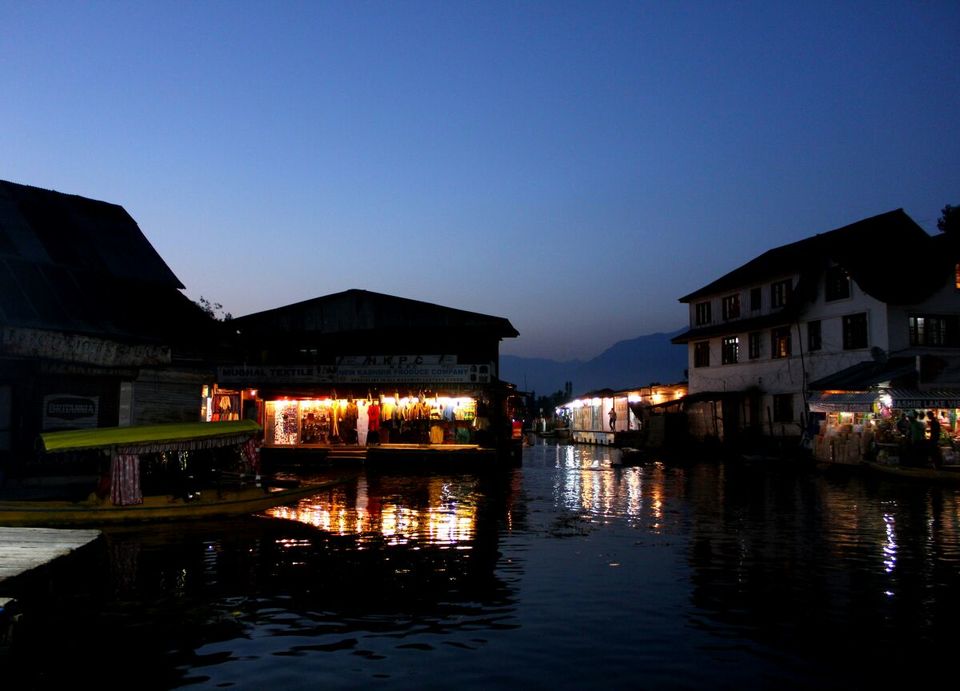 A Kulfi seller selling Kulfis in Shikara was one experience i will never forget. Known for its local cultivation of Kesar in Pampore, some authentic varieties are available here. There is no single perfect season of beauty and thus there is no perfect season of visiting Kashmir.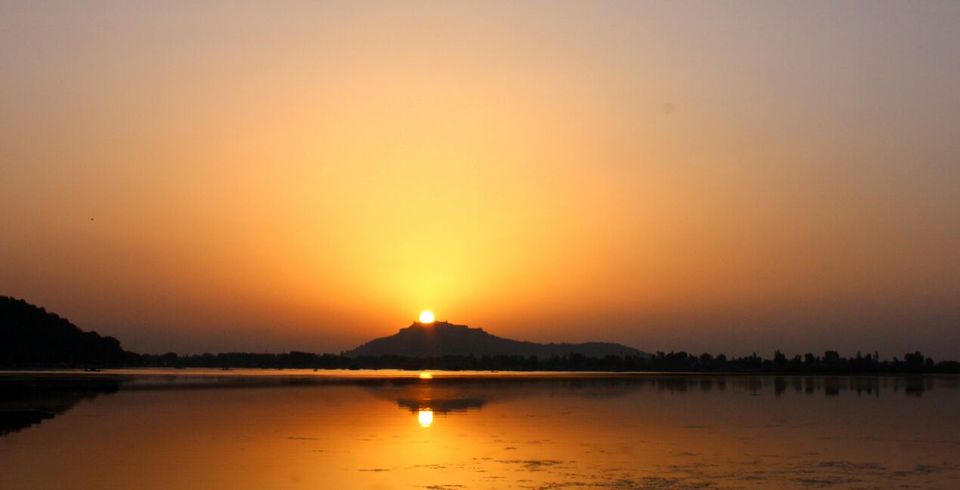 "If you have had a breakup, travel Kashmir and you will definitely fall in love again"