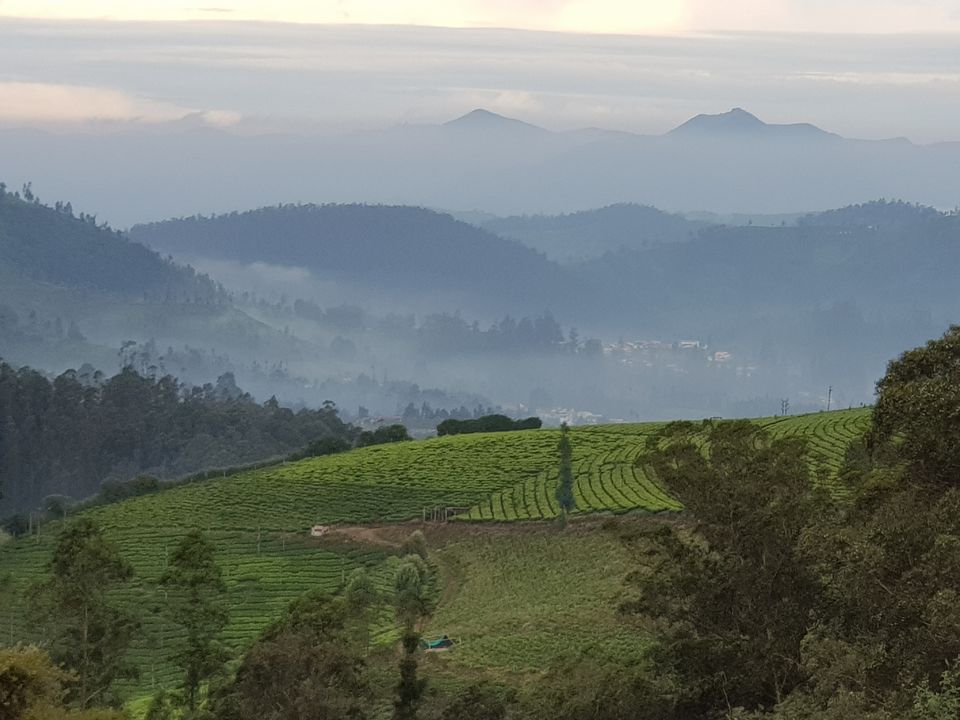 Our Summer Sojourn this time was to Ootacamund or better known as Ooty. Despite reviews from people about how beautiful the place or how wonderful the weather is, we embarked on our journey without much expectations. We believed in the old adage "See it to believe it"
We took a flight from Bengaluru and after a short flight of 45 minutes, reached Coimbatore. Our driver informed us that we would take about 3 ½ to 4 hours to reach Ooty. We stopped midway at a local restaurant for lunch. Post lunch we resumed our journey at around 1600hrs. As we kept climbing higher and higher, the view got breathtakingly beautiful, the temperature dipped and we realized were in for a pleasant time in beautiful Ooty. After a 3 ½ hour drive through 100 kms (most of which were winding roads), we reached The Fern Hill Resort at Ooty.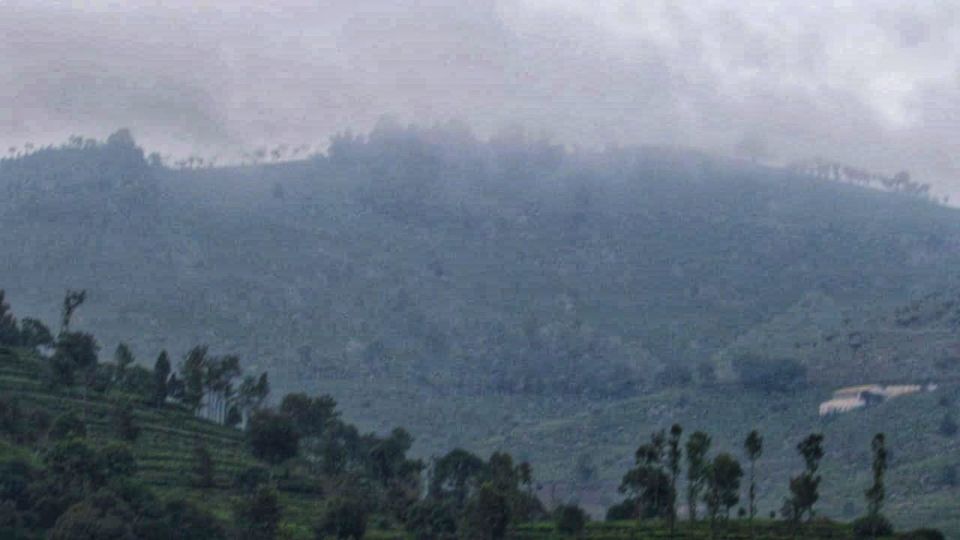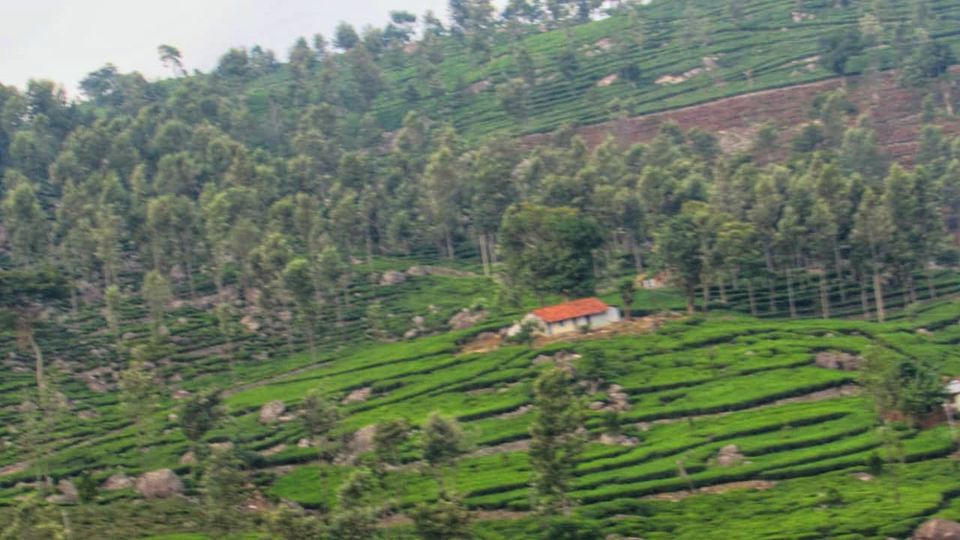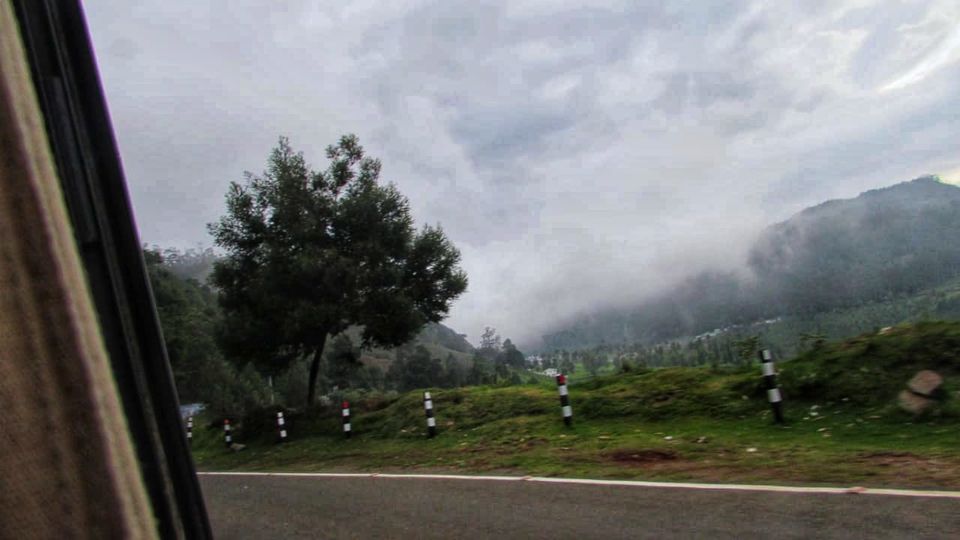 Doddabetta Peak – the highlight of my trip.
Before my trip to Ooty, I had read a lot about this city, its gardens, its lakes, the tea estates and so on. But the most awe -inspiring moment for me on this trip was my visit to Doddabetta Peak. From the time I left for Ooty, I had been very particular about visiting this place which supposedly was the highest peak of Tamil Nadu. Even all the lovely visuals I saw en route to Ooty didn't prepare me for what I was about to see at Doddabetta.
The entry point of Doddabetta peak is about 5 kms from the main city. From here you can travel in a jeep to reach the point. The jeep drivers charge you Rs. 50 per person. However, even the jeep will take you only up to a particular drop point, beyond that one has to walk it up for around 200 meters. There are stairs that take you up to the ticket counter. These stairs are flanked by street shops on both sides. You could find woolen wear or simple snacks like boiled peanuts, raw mango slices with spicy masala powder on it and some hot crispy pakoras or souvenir items like key chains etc.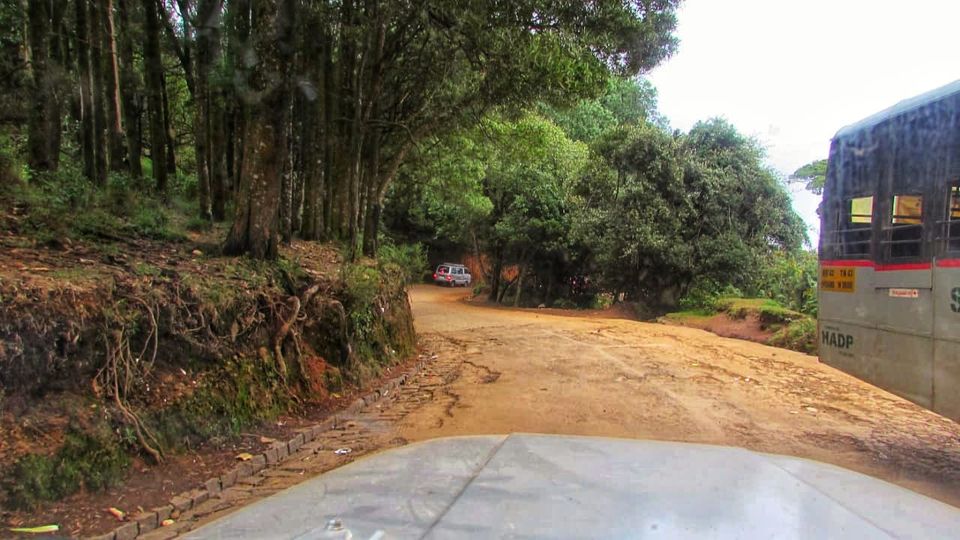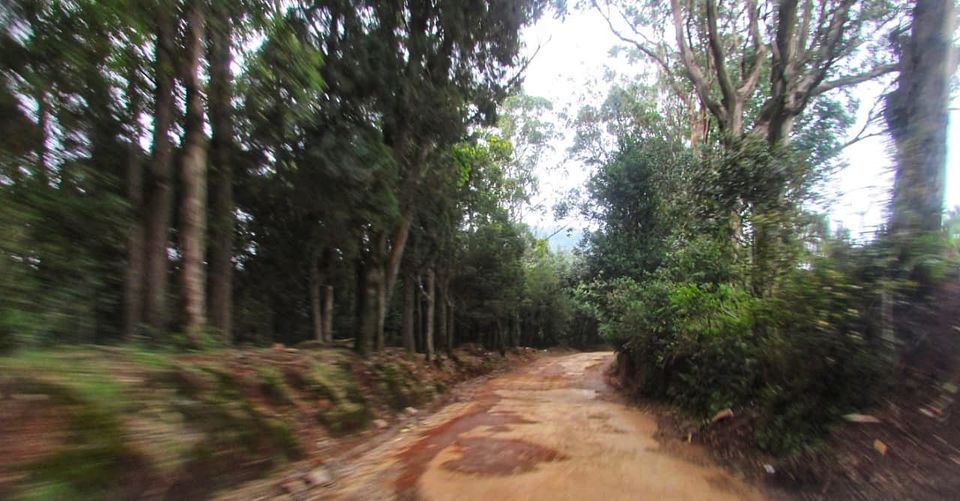 The entry ticket to the peak is Rs. 13/- per person. The memory of this place stays vivid in your mind, even days after you have visited this place. The Doddabetta peak is the highest peak of Tamil Nadu at 8640 ft. It is a breathtaking and surreal sight. Here you see the mountain peaks losing themselves in the clouds and the clouds encompassing them (as if a mother or a lover cradles a tired child or partner in their arms). I just could not have enough of it. The sight of the Ooty city overpowered by the Nilgiris and the clouds covering them in all their glory; is a sight to behold.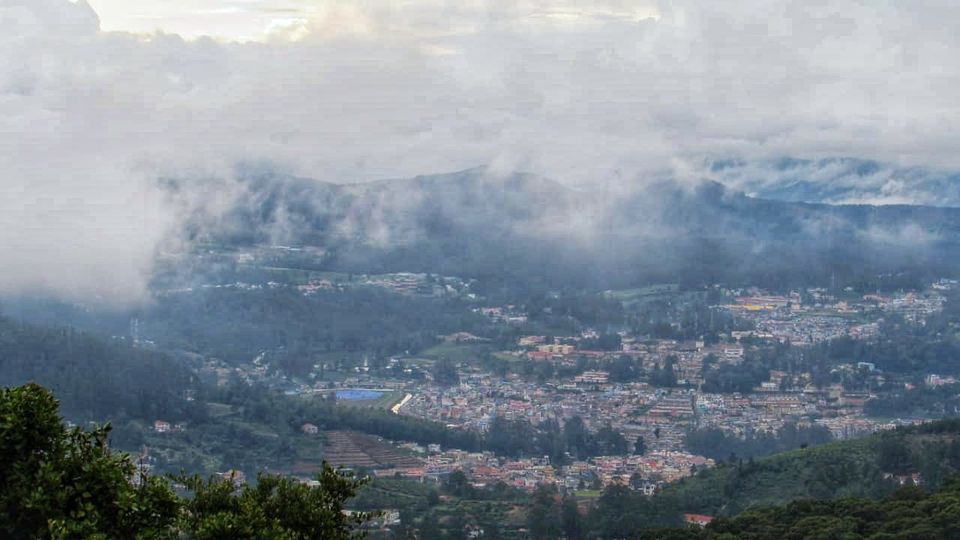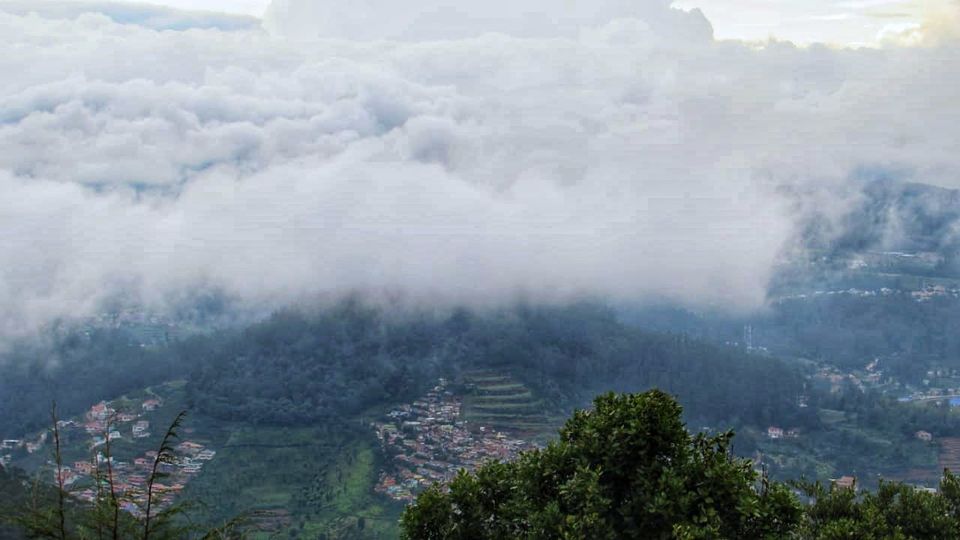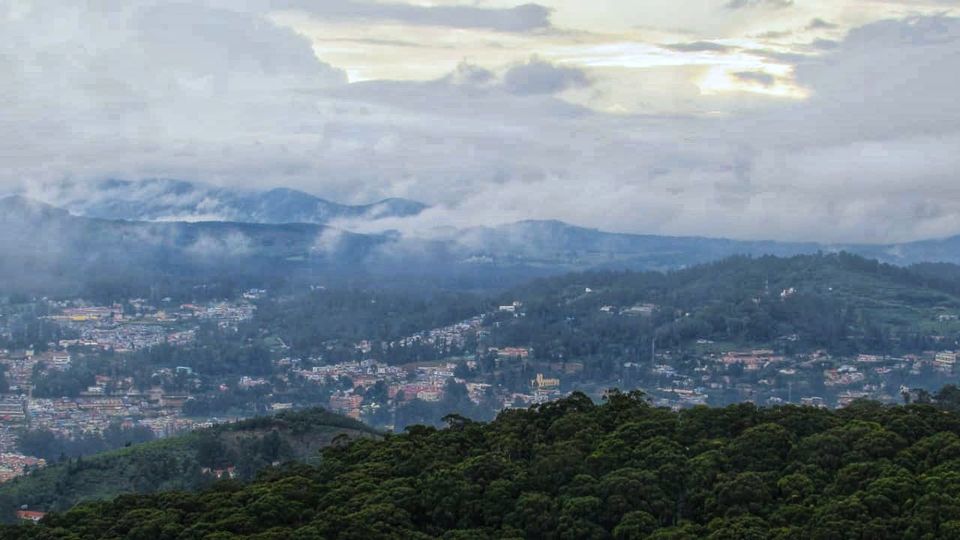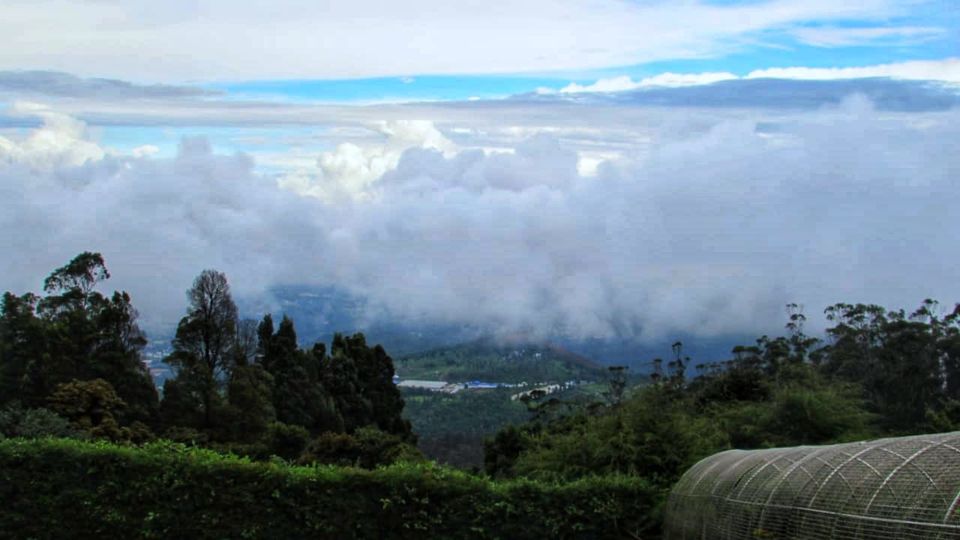 But all good things have to come to an end and so did our sojourn with this beautiful landscape. Our jeep driver had agreed to meet us in an hour to take us down and hence despite wanting to spend more time here, we had to leave.
Apart from watching the Nilgiris and Ooty city, one can also indulge in Hot beverages and snacks here. There is a canteen which serves these items and there is a telescopic tower above the canteen for a view from a little higher altitude. Needless to say that the space here is limited and there is a lot of crowd wanting to soak in the view. There are a few benches here where you can sit and enjoy the breathtaking beauty and serenity of the place.
A visit to Ooty is incomplete without visiting this place.
Something that I learnt from one of the local guys is that Ootacamund was originally known as 'Oththai Kallu Mandu' which means a mountain of a single stone. But over the decades, with different races of people coming and residing here, the place got its current name.
For me Ooty is symbolic of beautiful tea estates, the majestic Nilgiris, narrow lanes, the colorful houses and the unpredictable rains. I have visited a couple of hill stations earlier, but as of now, Ooty takes the cake and beats them all. I haven't had enough of this place yet and I do hope to visit it again next time. Until then, the stunning visuals in my camera will serve my memory.