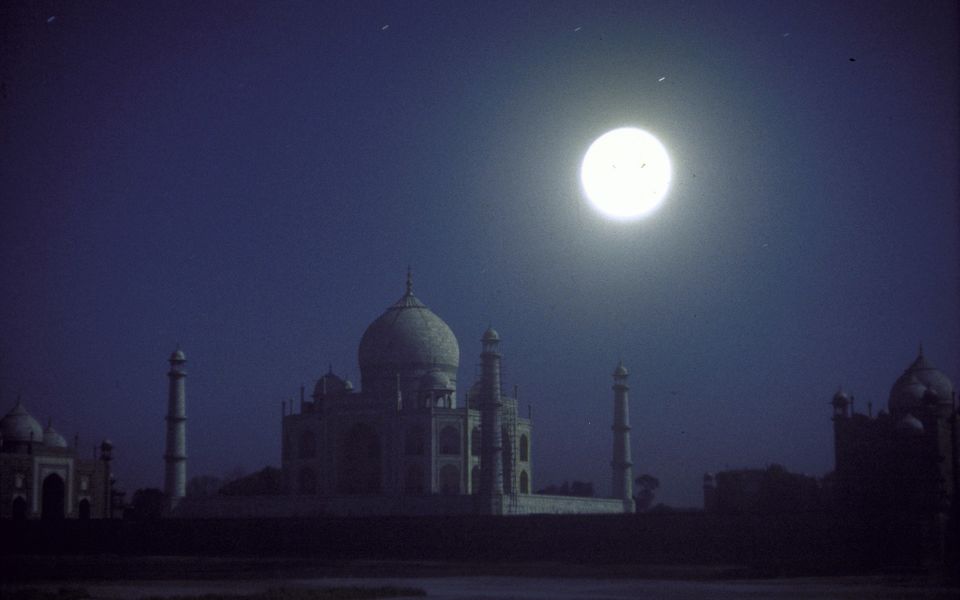 India's gift of Love to the world mesmerizes under the moon light even more than it does under the sun light. The white marbles appear as pure as the mother's heart. 
A brief stroll around the wonderful monument along with the cool breeze of the Yamuna, adds to the serenity and brings peace to the mind troubled due to the daily hectic. 
Entry Cost : 
Adult:
Non Indians - Rs 750/-
Indians - Rs 510/-
Children: 3 to 15 years
Non Indian - Rs 750/-
Indians - Rs 510/-
Time -
5 days in a month, The full moon night, two nights before the full moon and two nights after the full moon. Tickets are booked one day before the visiting day.
Note : On every Friday, Tajmahal remains closed. (Even for moonlight visit.)
08:30 PM to 12:30 AM hours only and the duration of visit is 30 minutes.