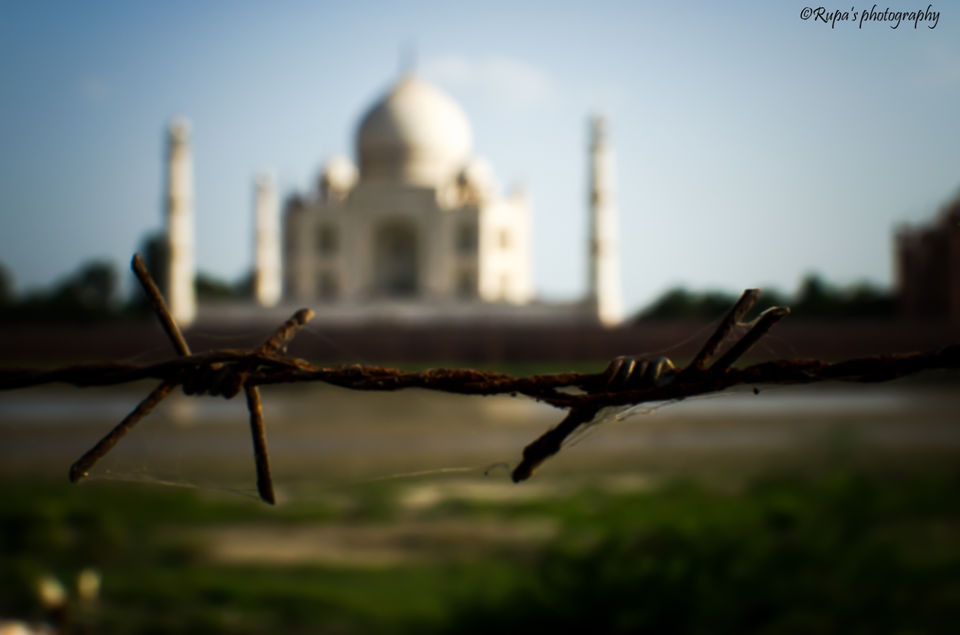 She is ivory-white, gorgeous wonder of the world- she is Tajmahal. Without seeing her, your travel itinerary is incomplete. This is one of those places which charms travelers all through seasons. It is almost fantasy of life to see her in a full moonlight night. I wish to visit again in a winter morning, in a rainy afternoon and of course in a moonlit night. In Tagore's word-- "She is solitary tear suspended on the cheek of time". Let's explore TAJ .
During Agra visit, if you want to invest one full day on TAJ, it's worth. Even more than a day is also worth. TAj can be seen and her beauty can be enjoyed from different places of Agra , for example - From Mehtab Bag Garden, Agra Fort, from City, from hotel's terrace.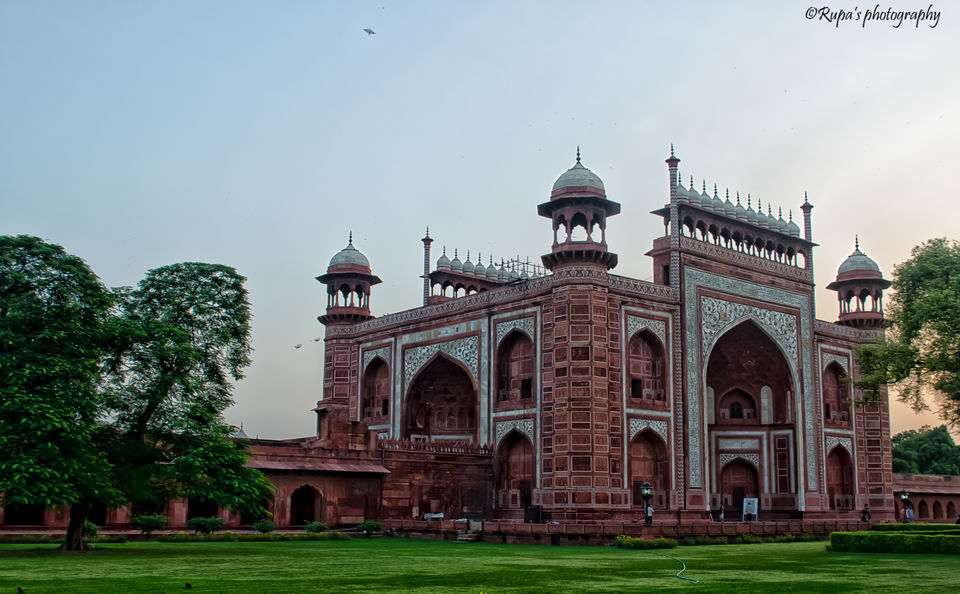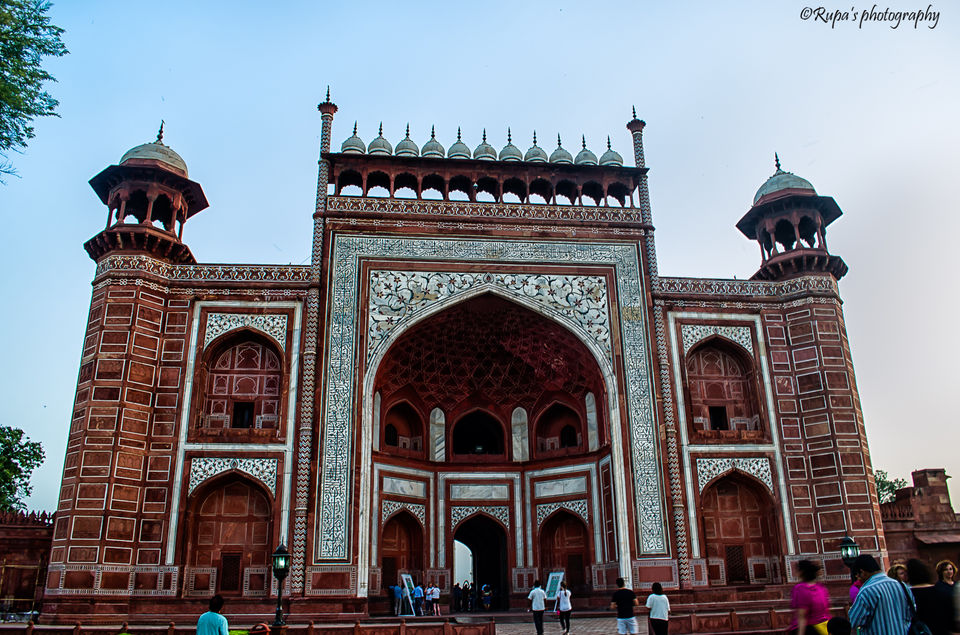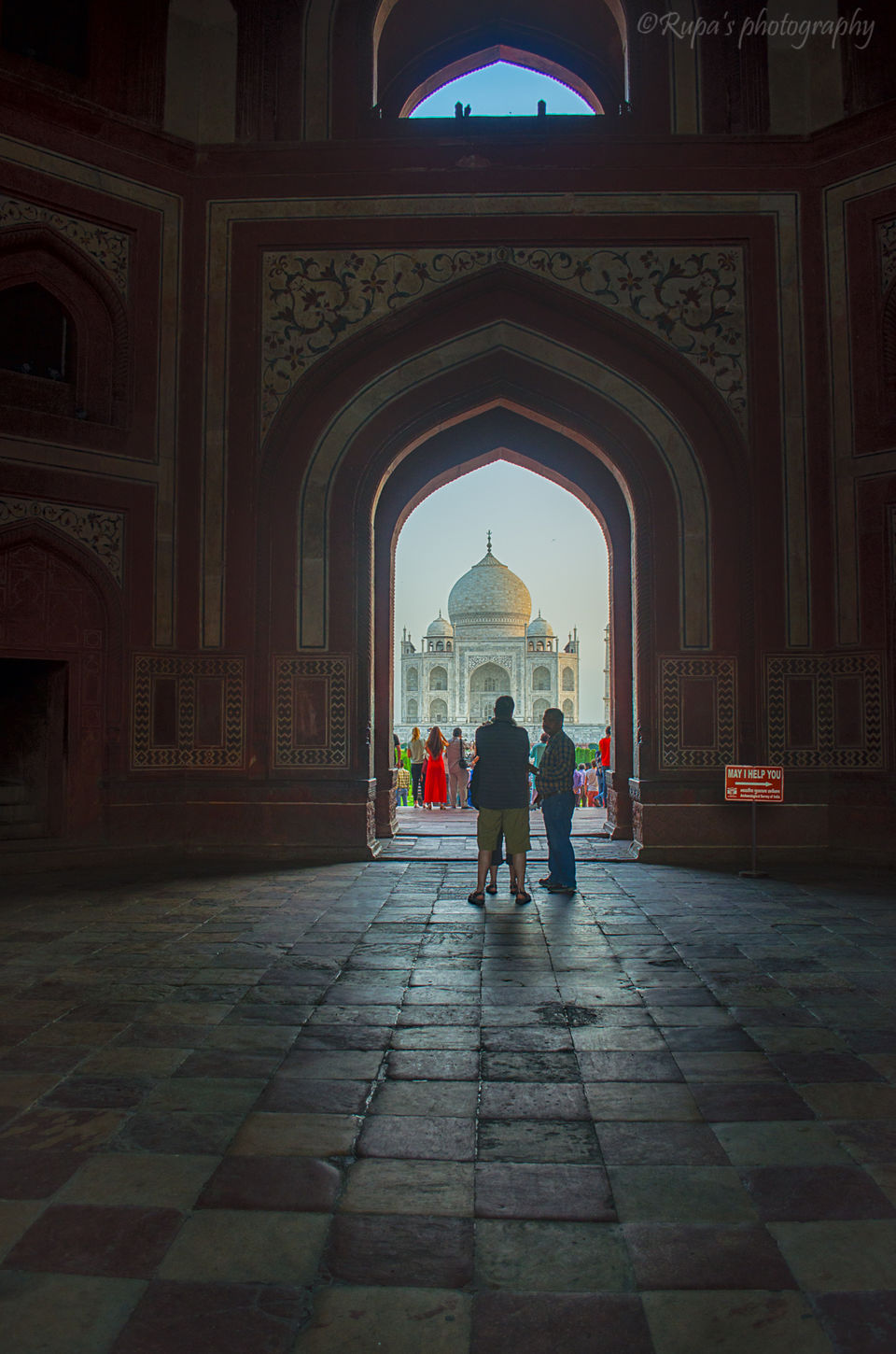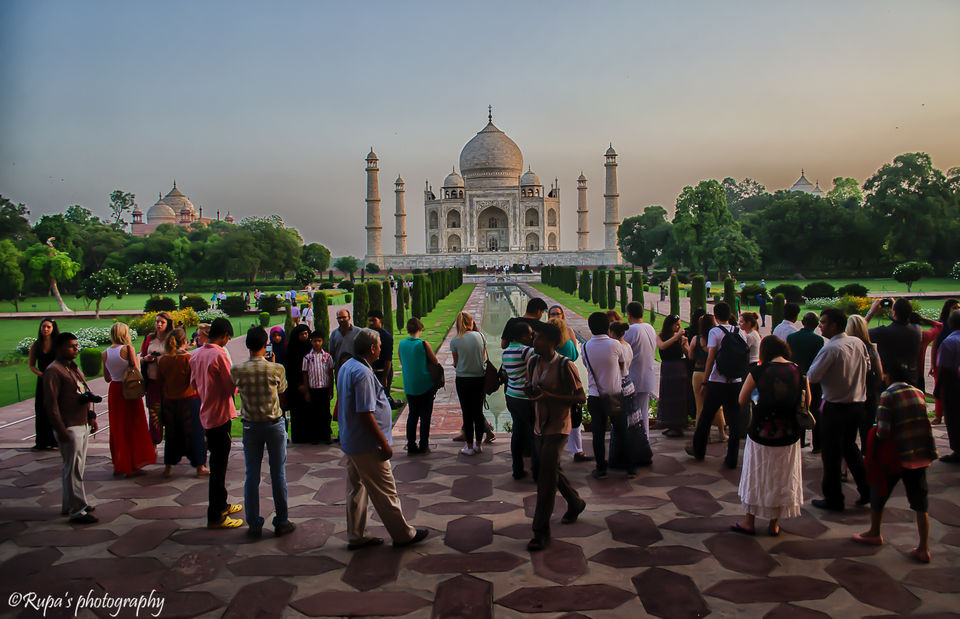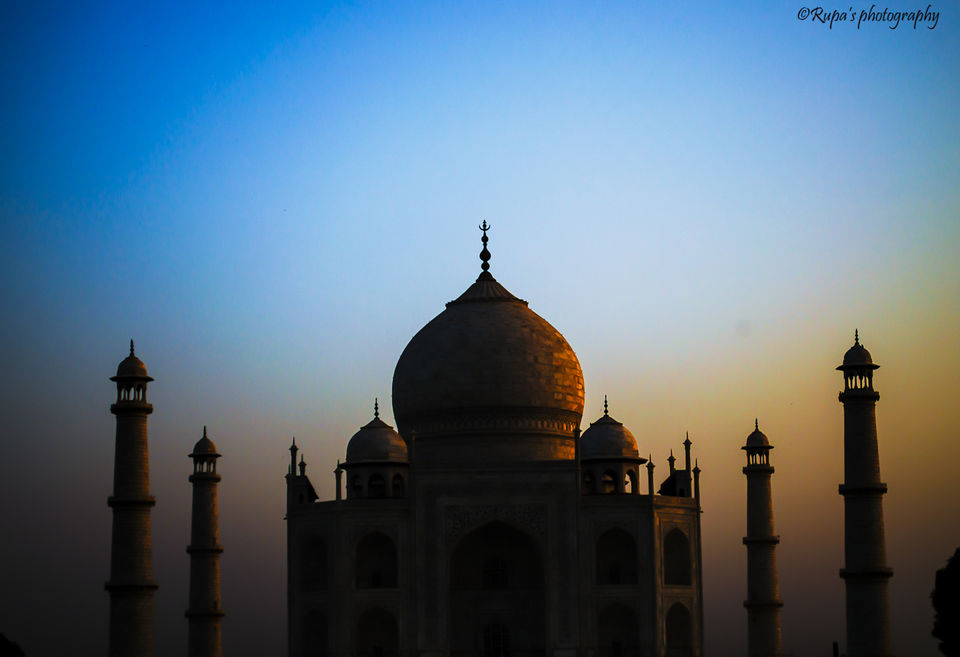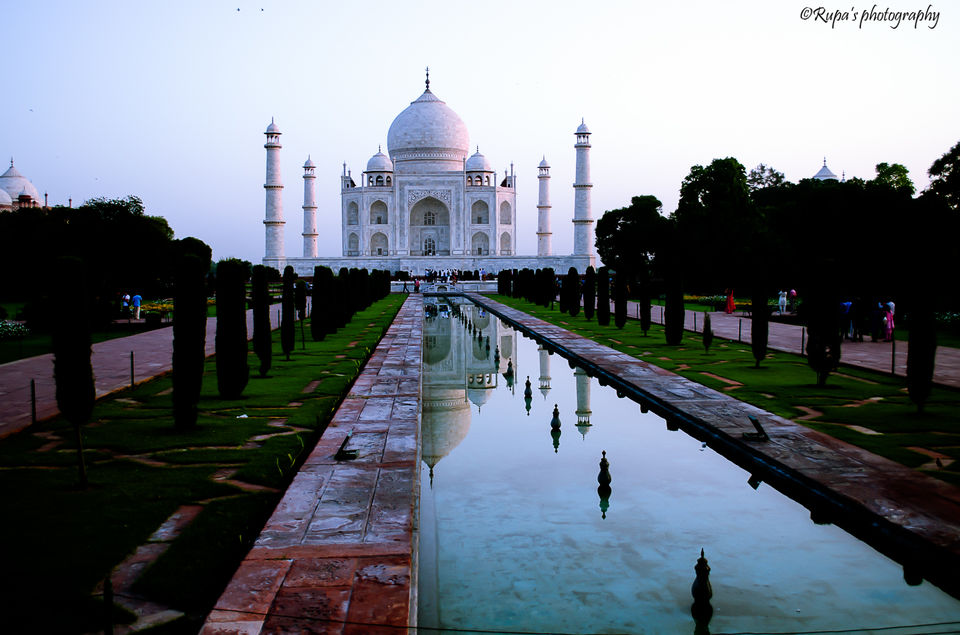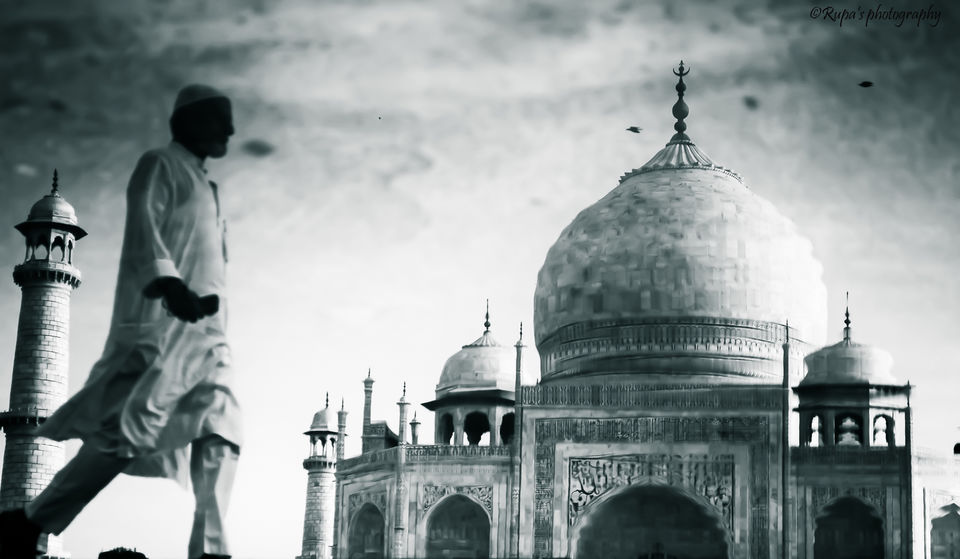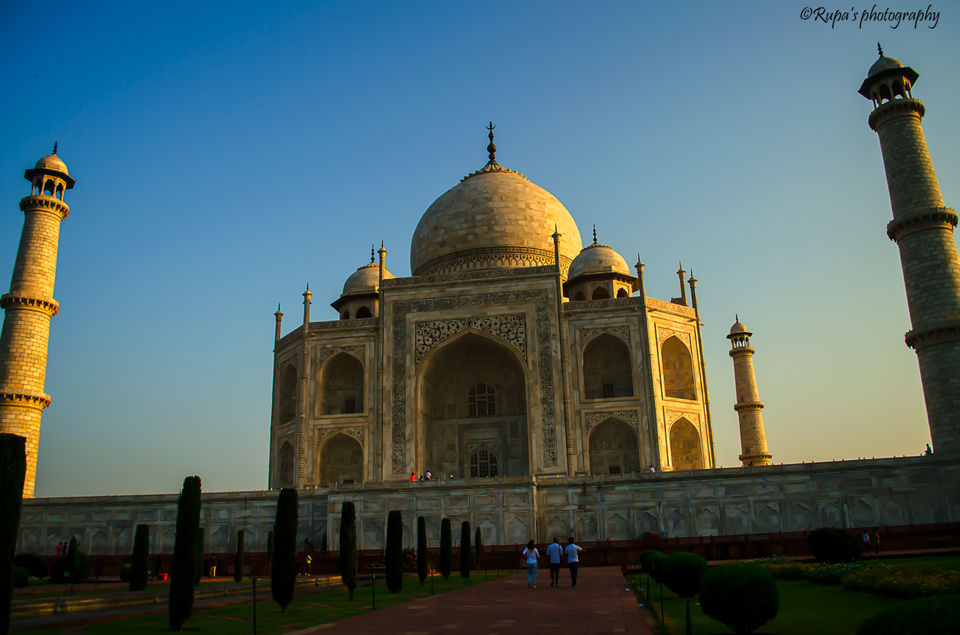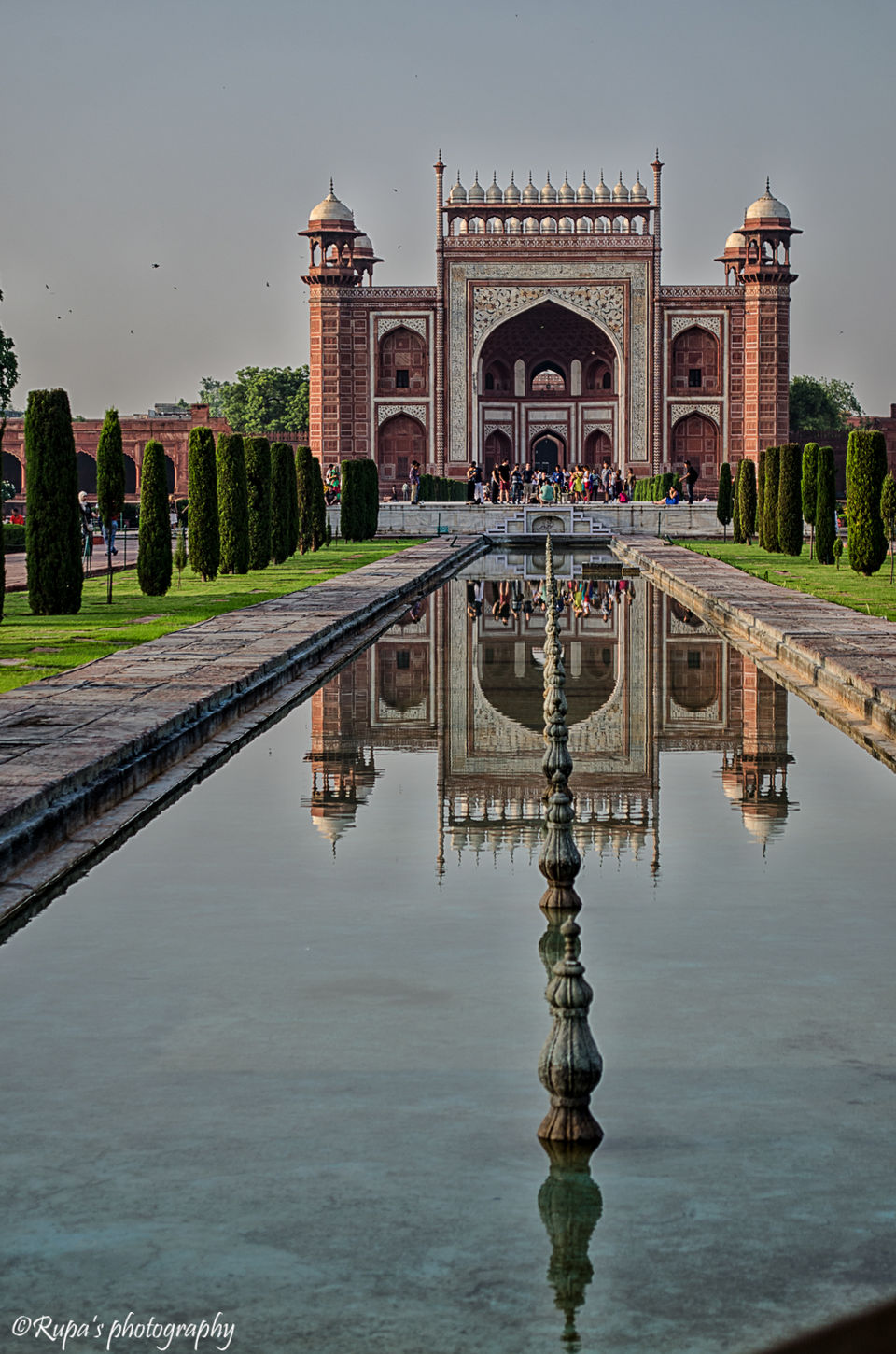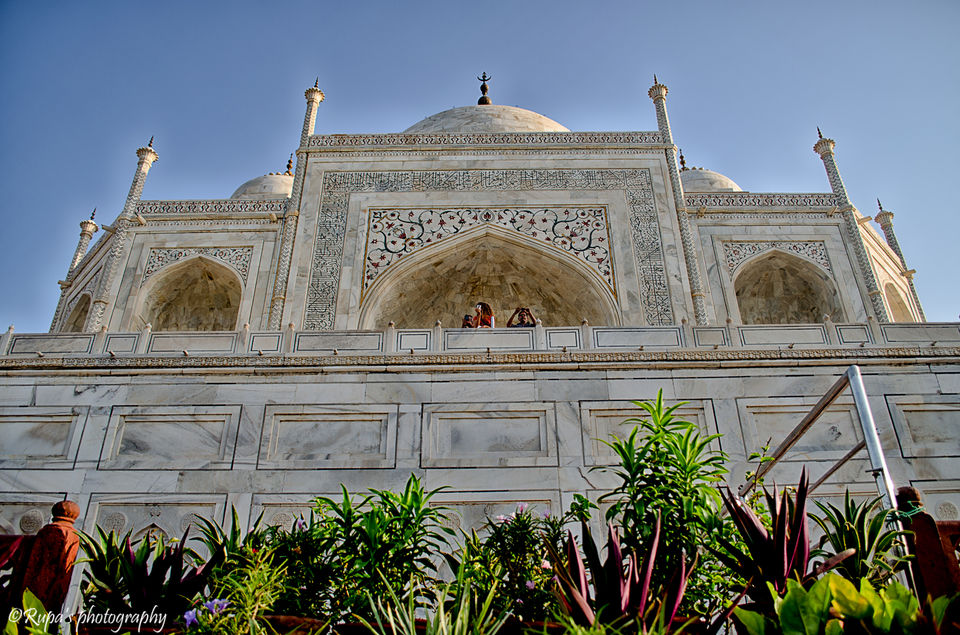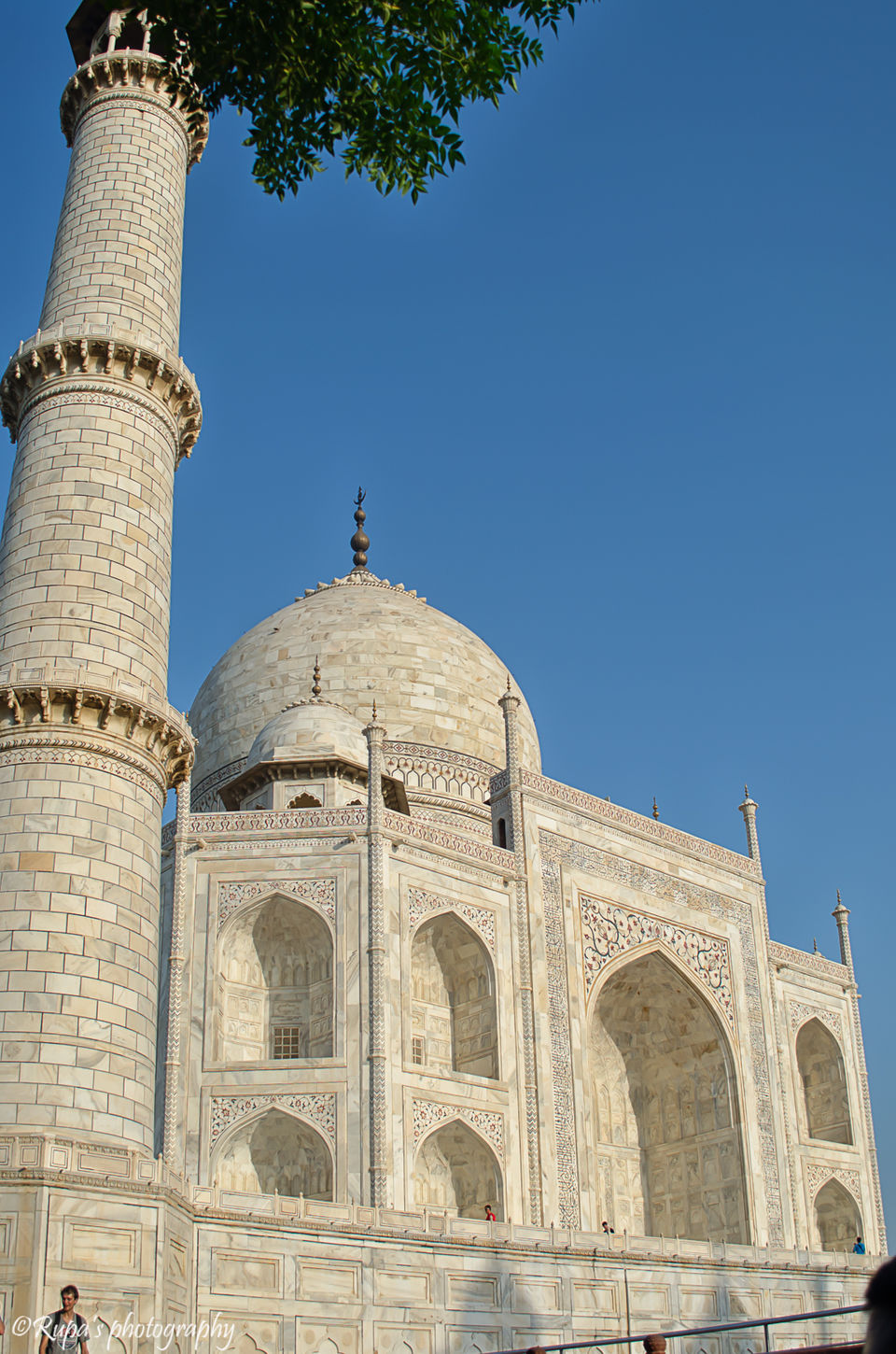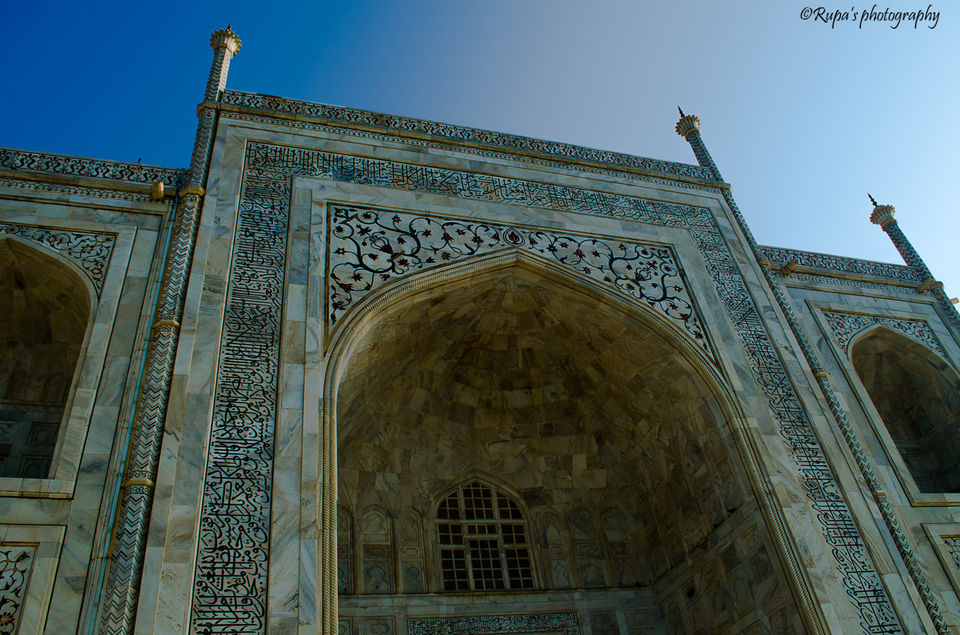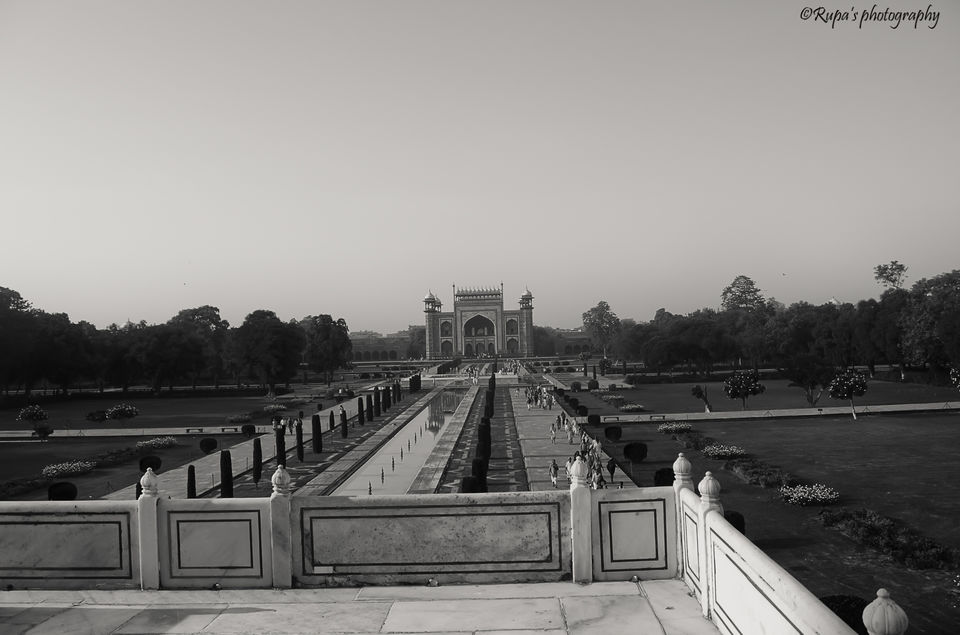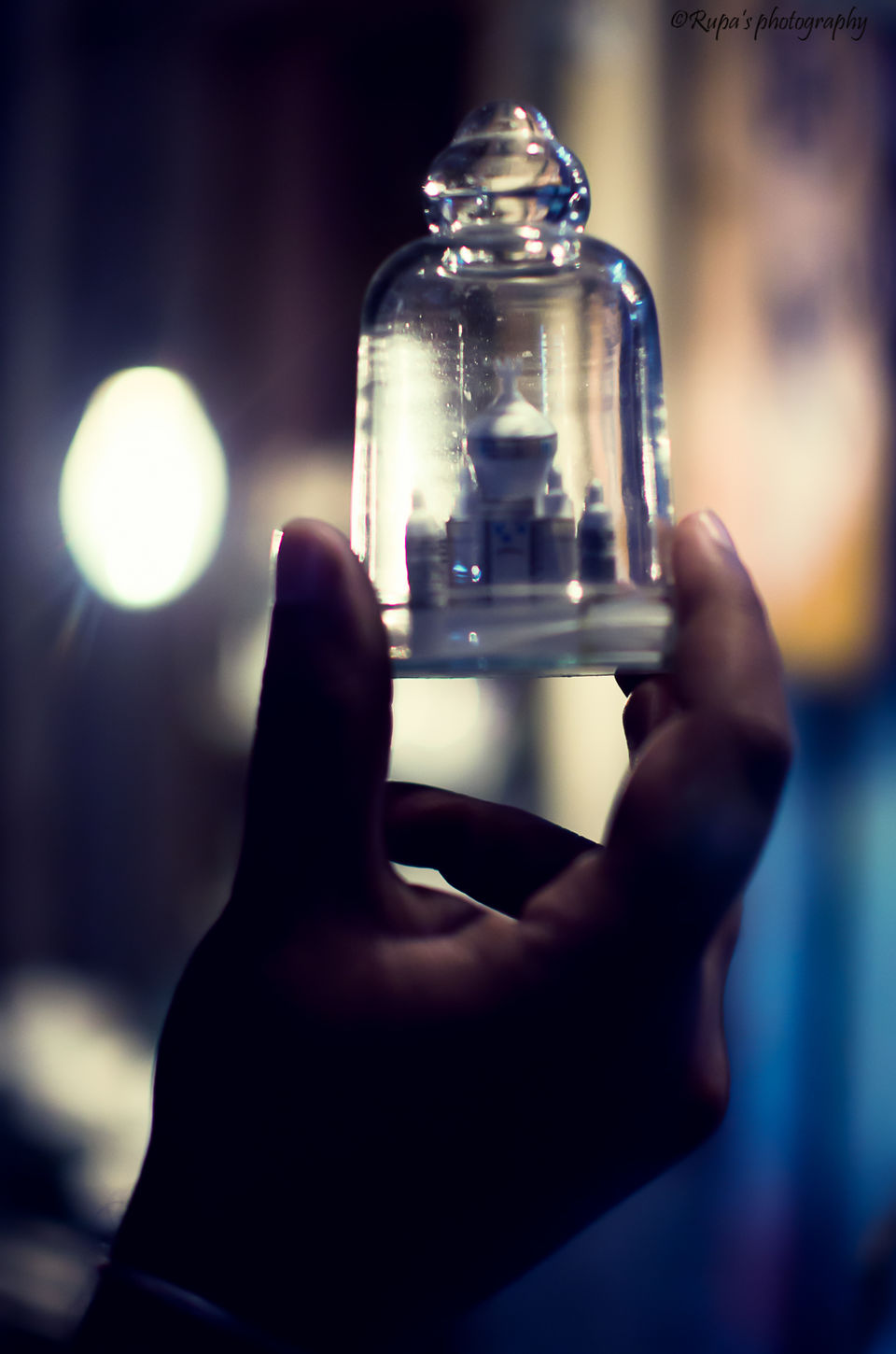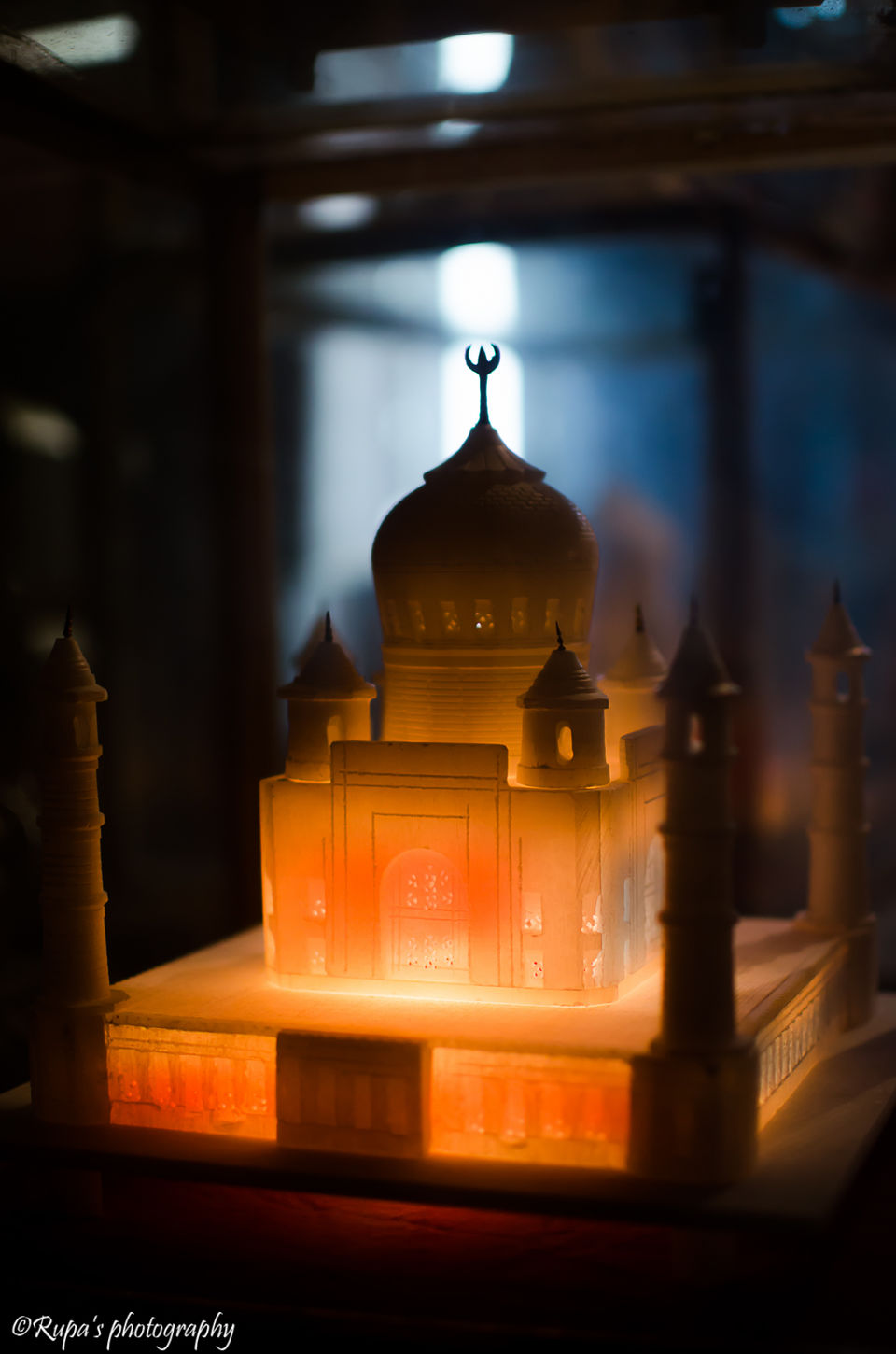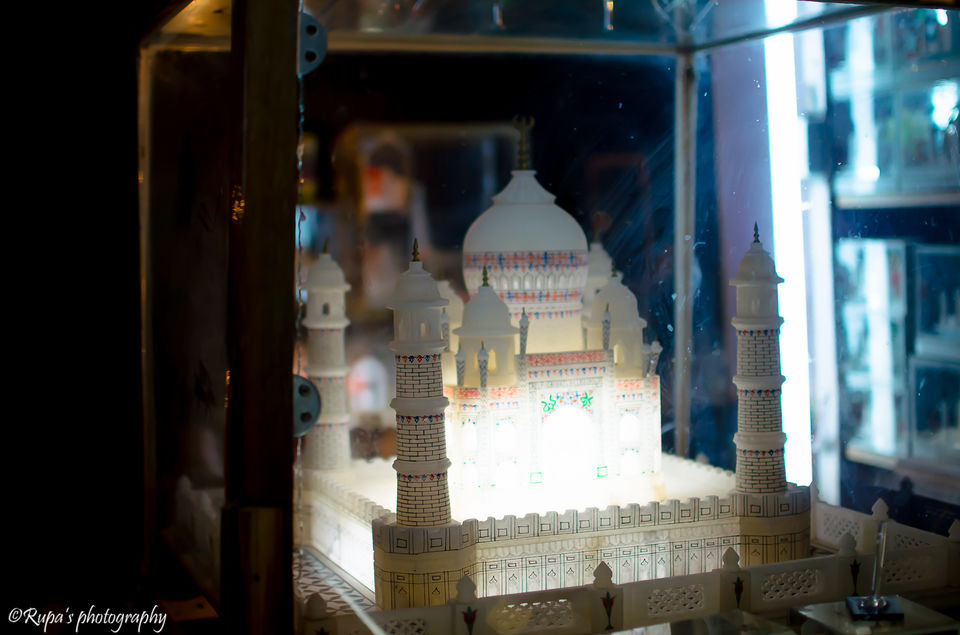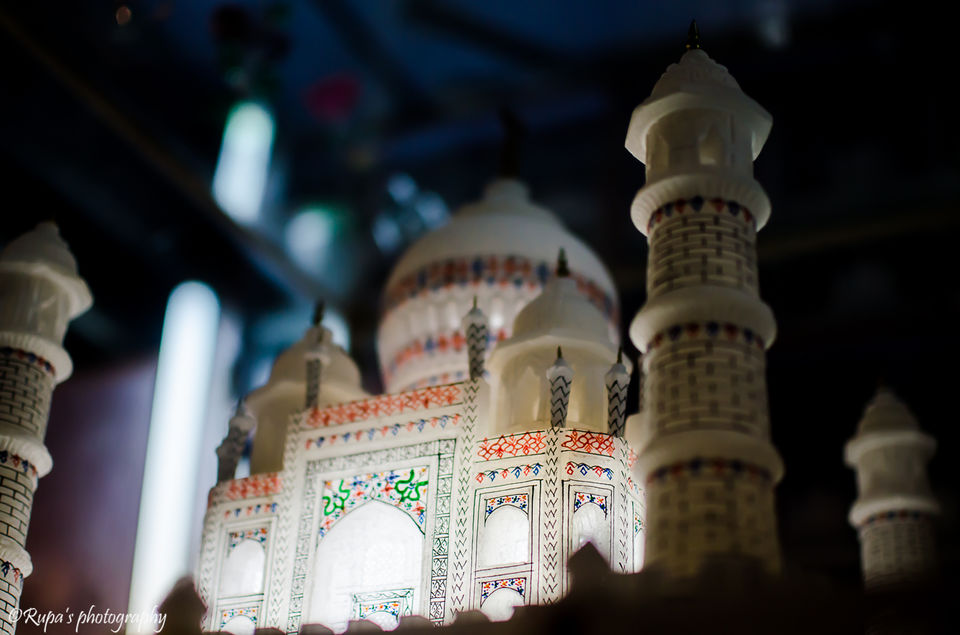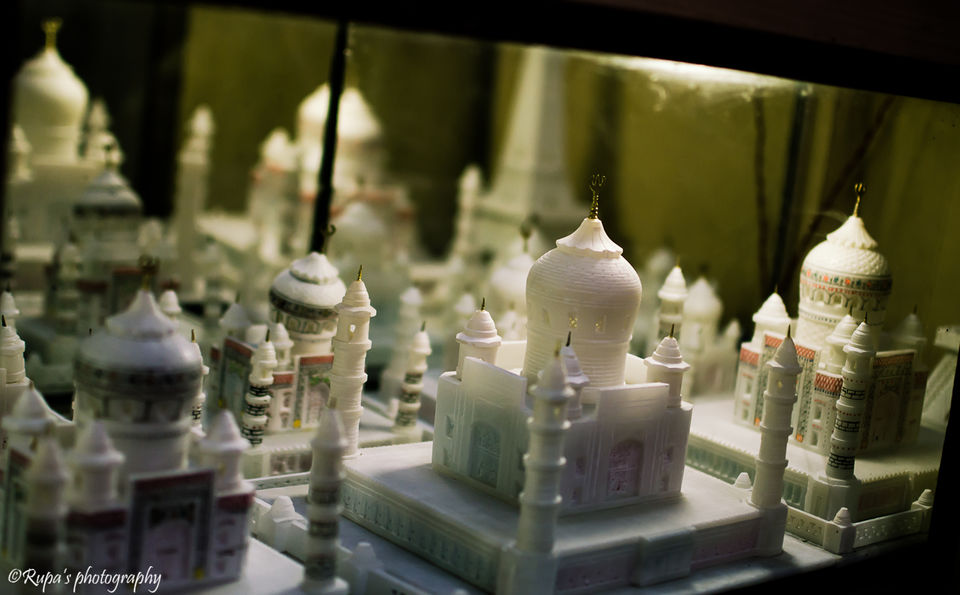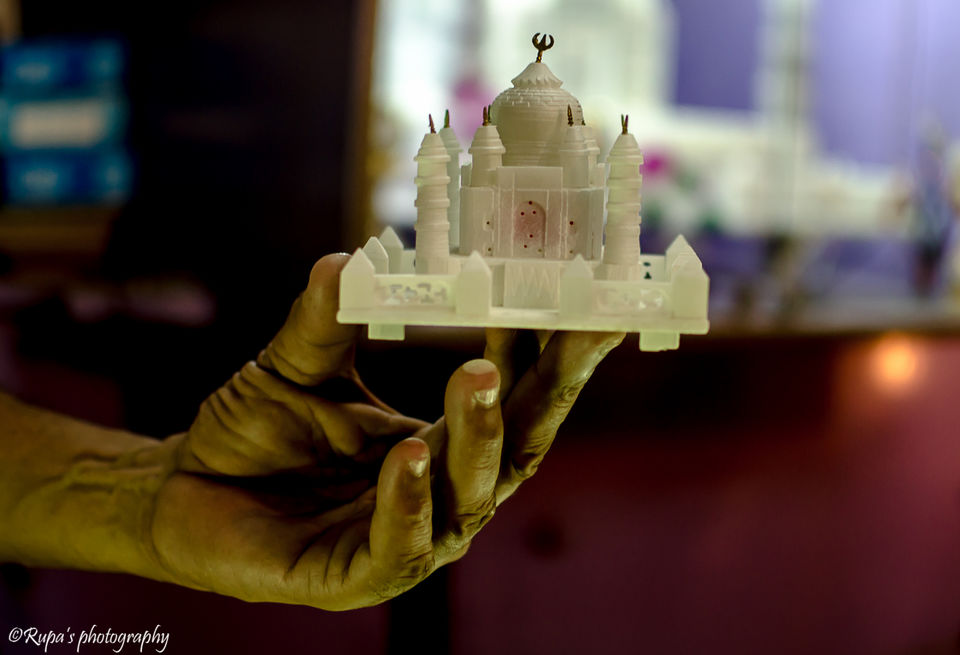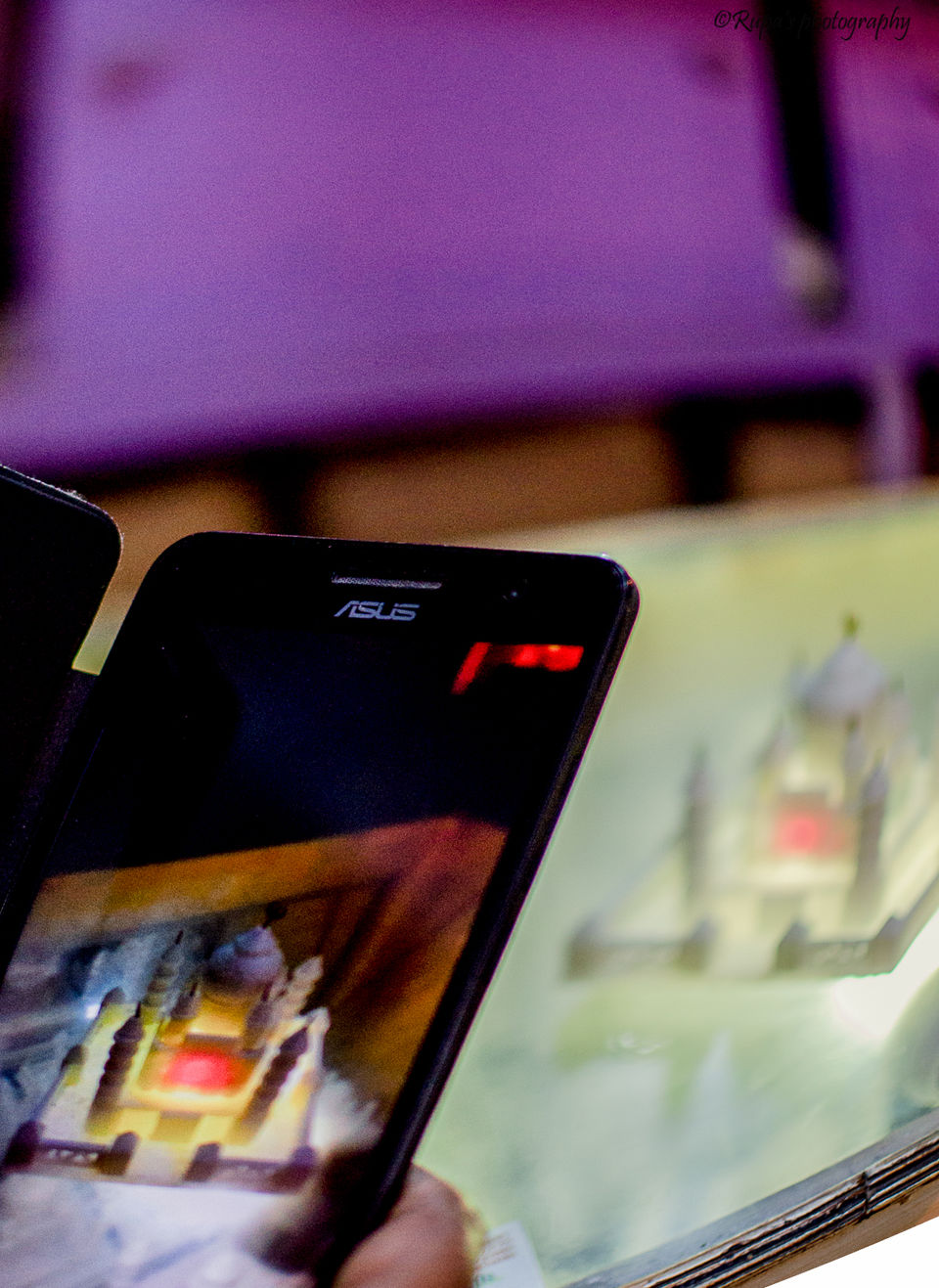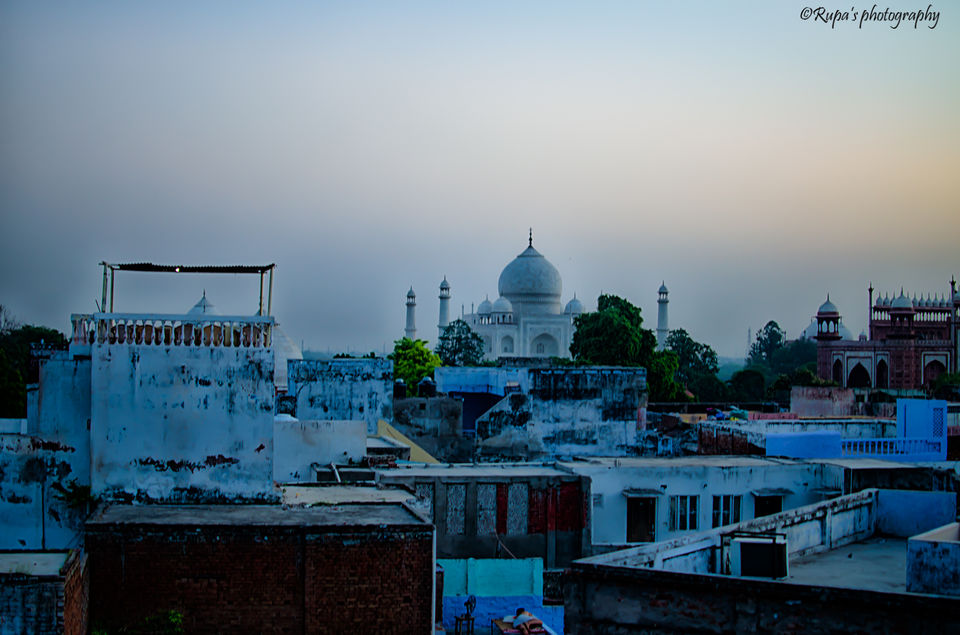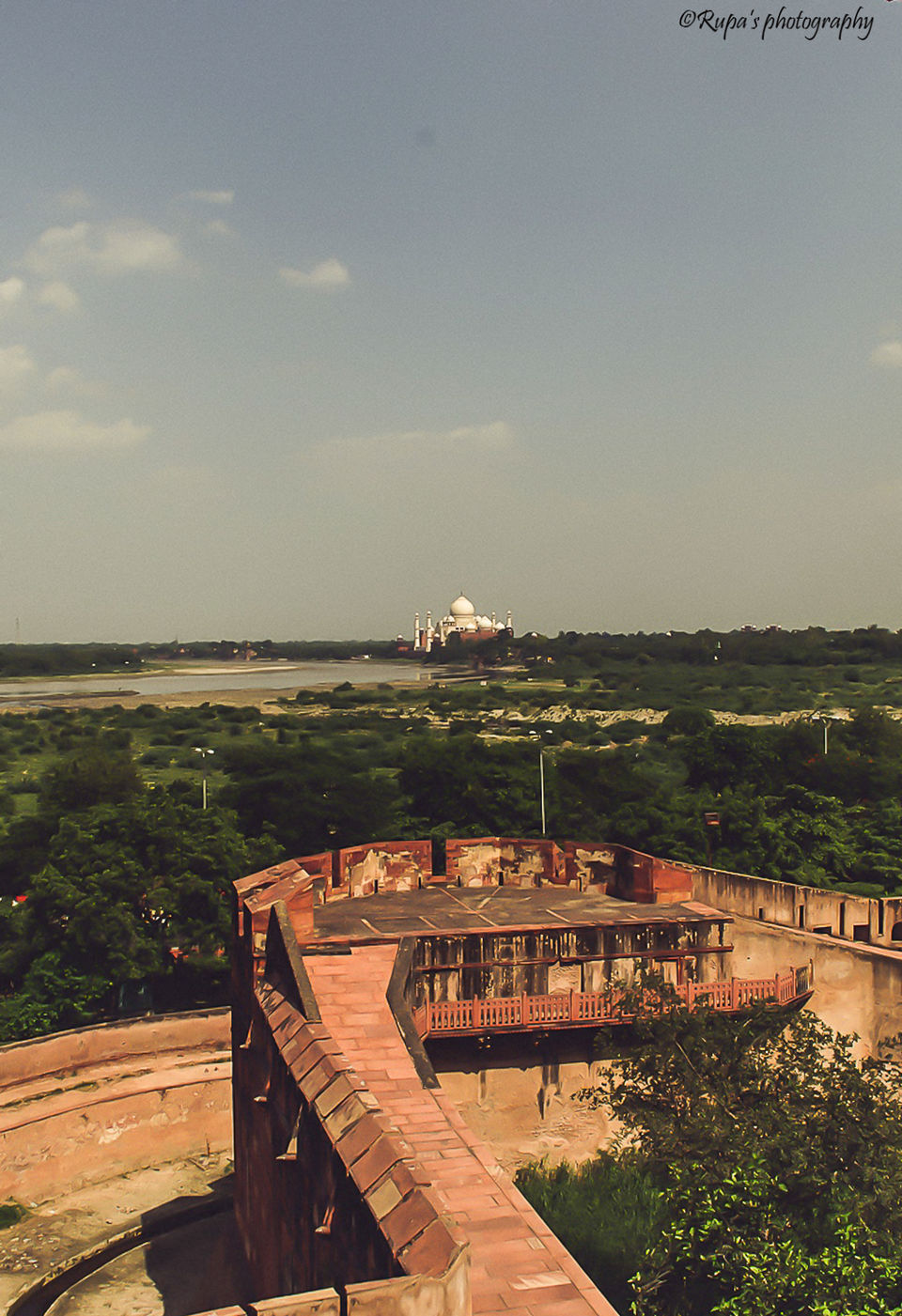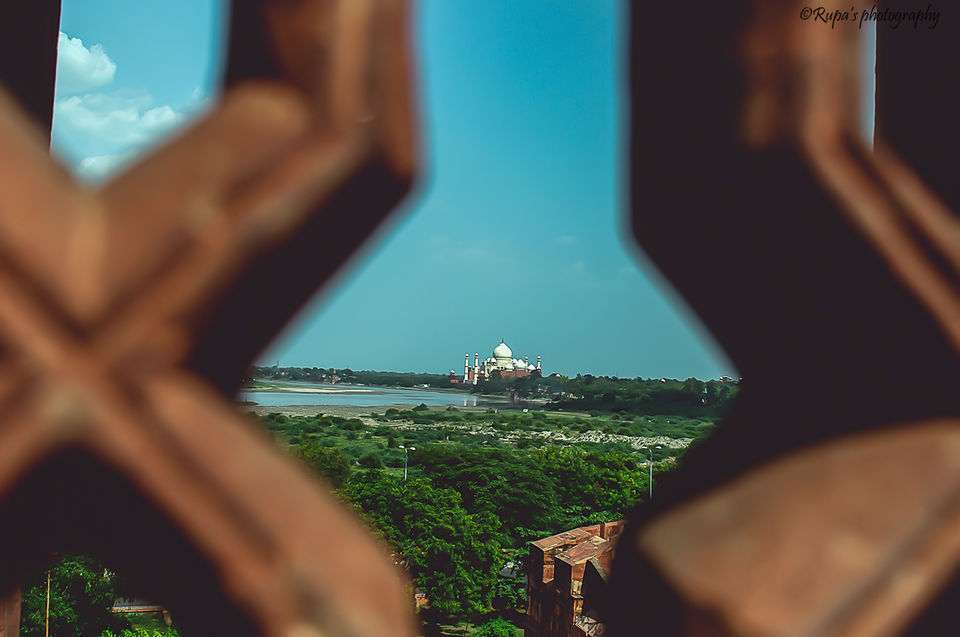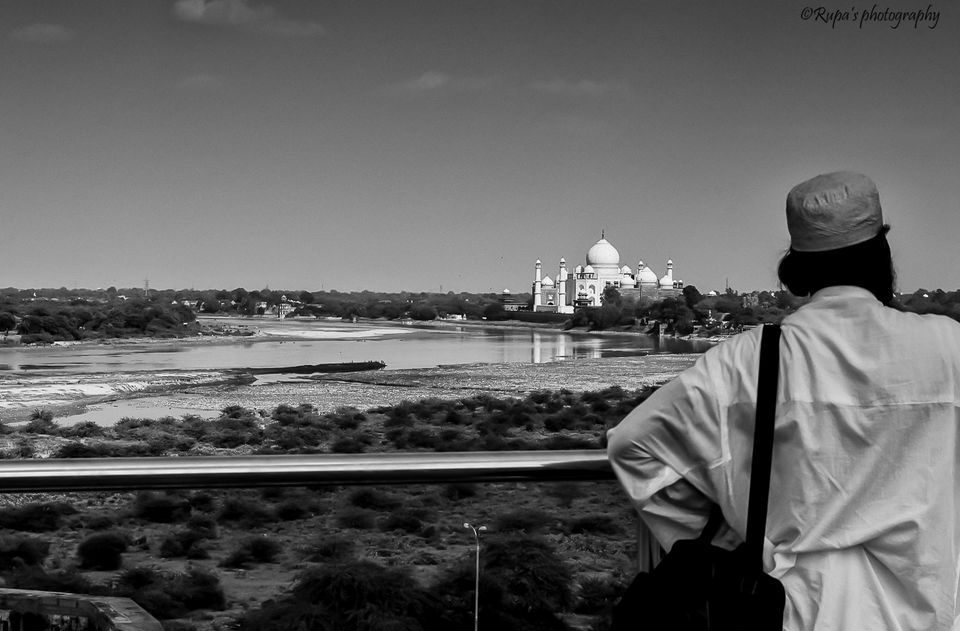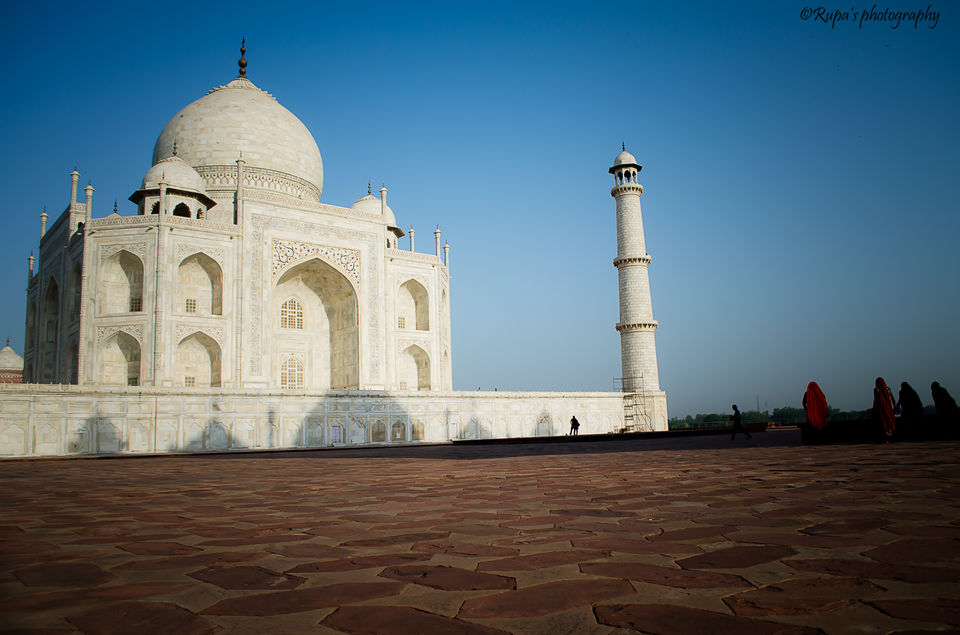 This view is from Mehtabbag garden. I purposely places the fencing wire while capturing Taj. In view of thought, there are many stories which can be heard from time only, all beautiful things also not above of sorrows, hintch, and dark sopts. Only Taj can reveal untold stories which may be not included in pages of history.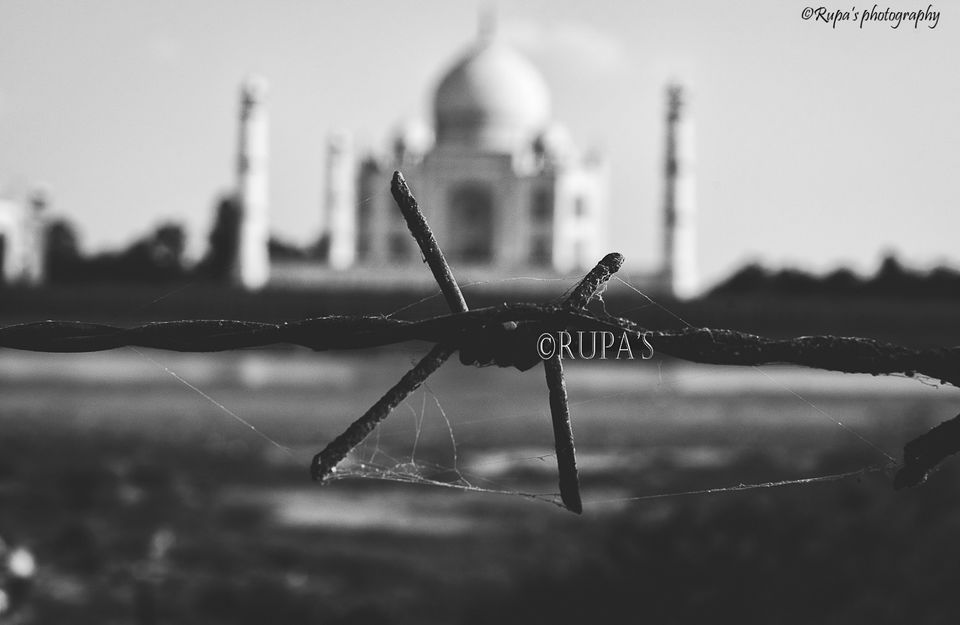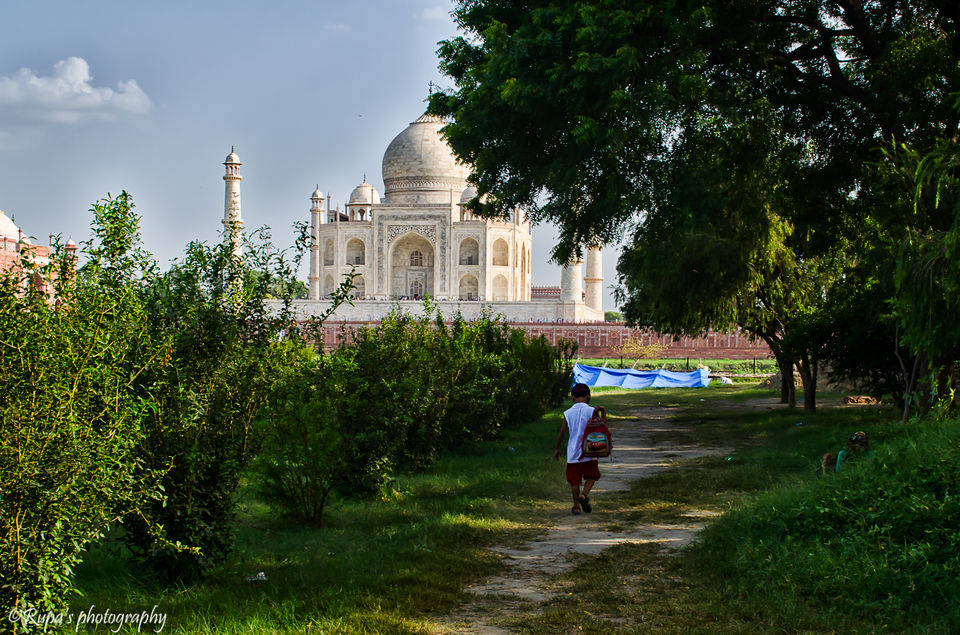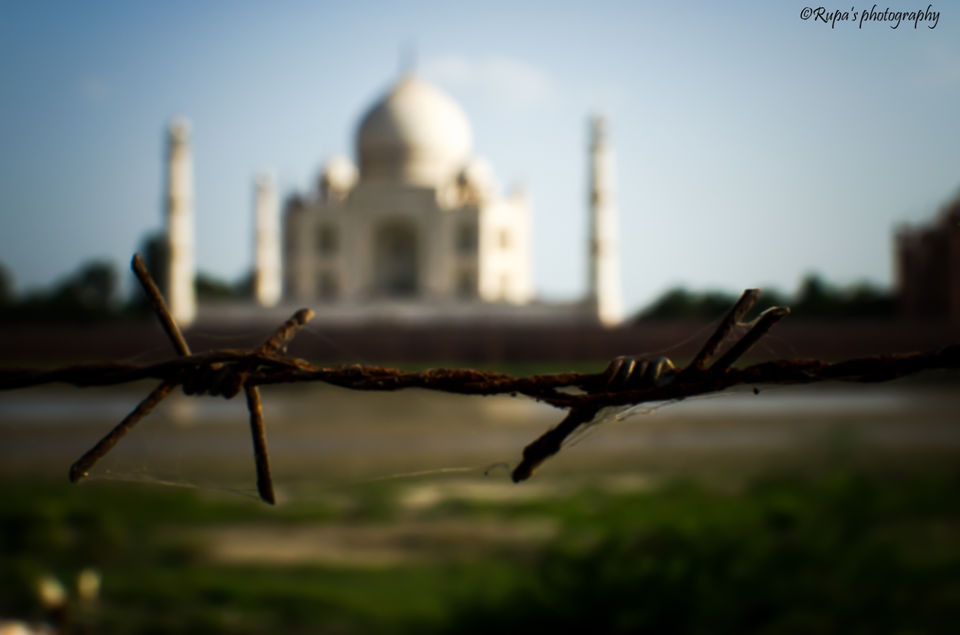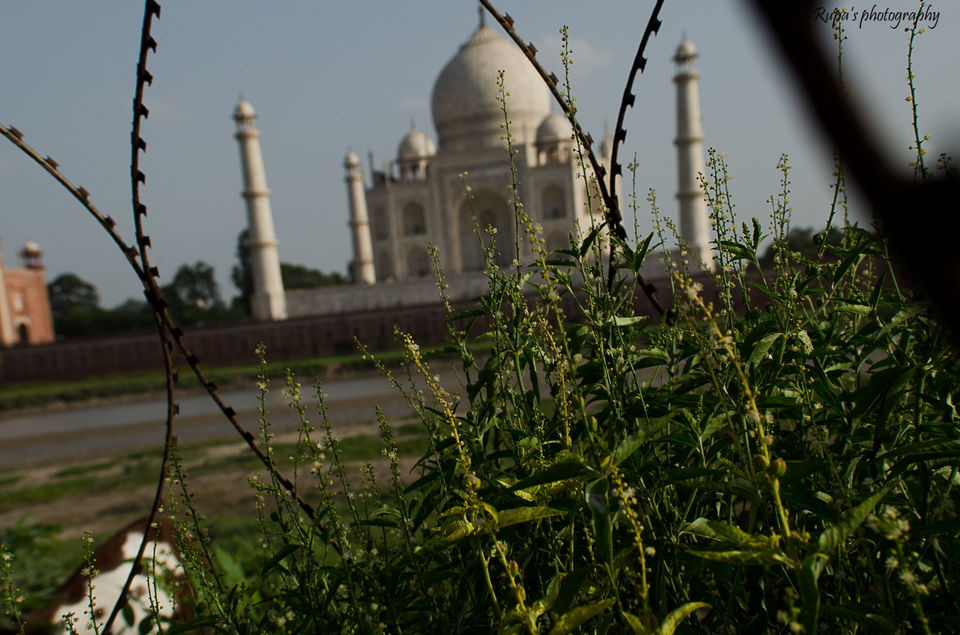 Who have visited Tajmahal will surely not forget the experience. She is beautiful, carrying history with herself. I have submitted only few pictures of her. One can troll around the places to see TAJMAHAL in different angles. Here I stop my TAJmahal tour with a humble note to other travelers-- "arre huzur--wah TAJ boliye"