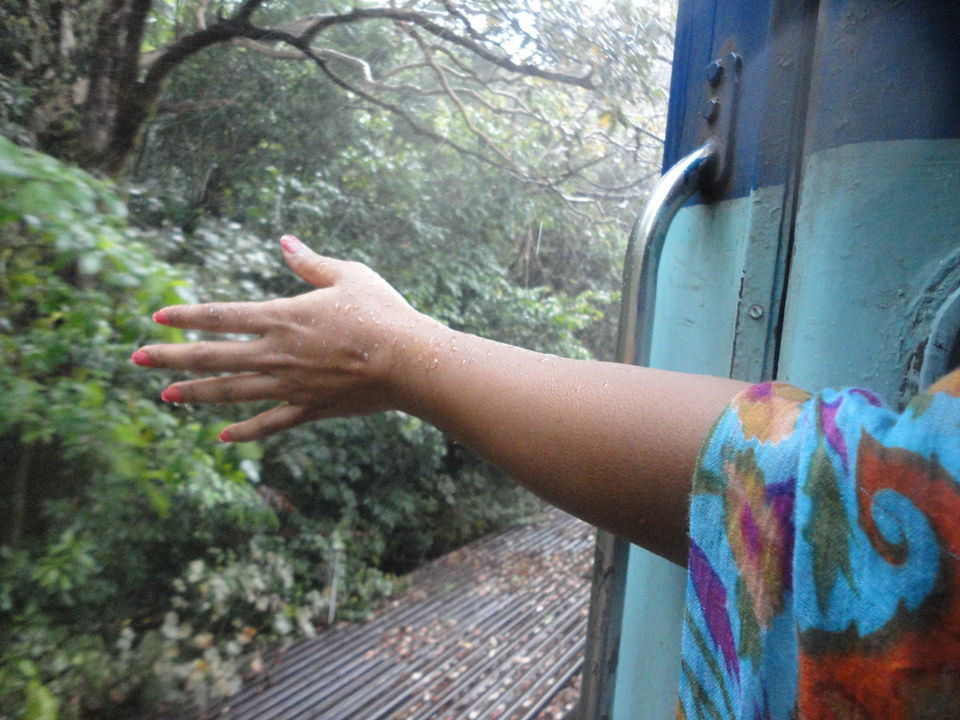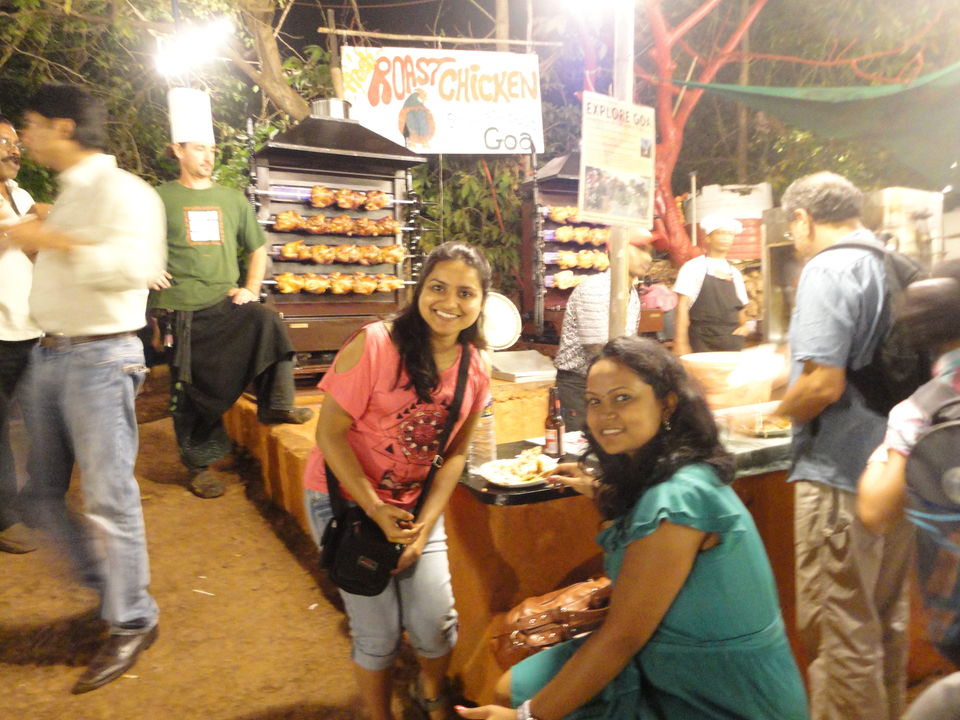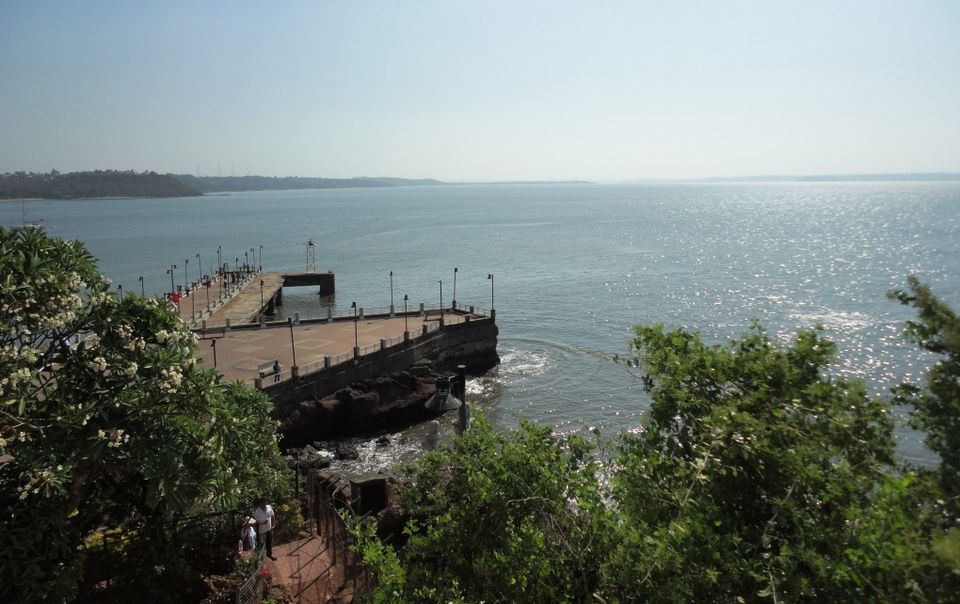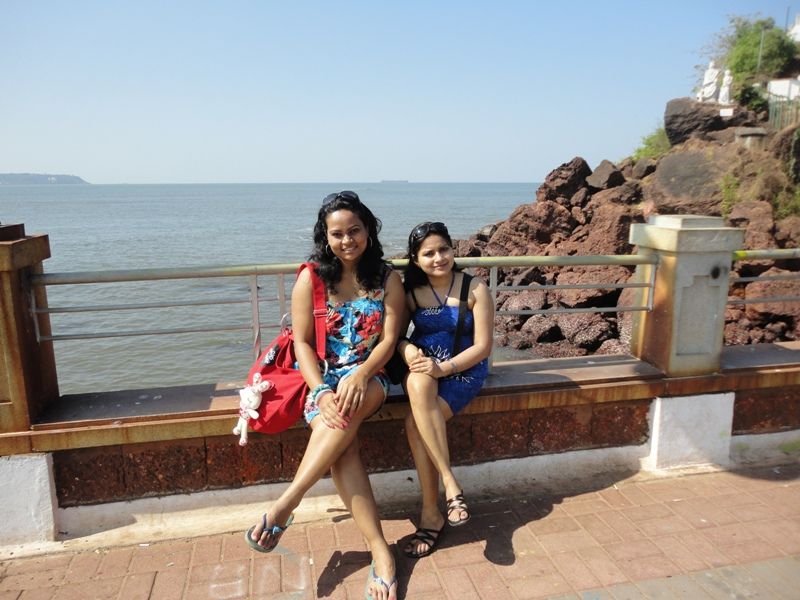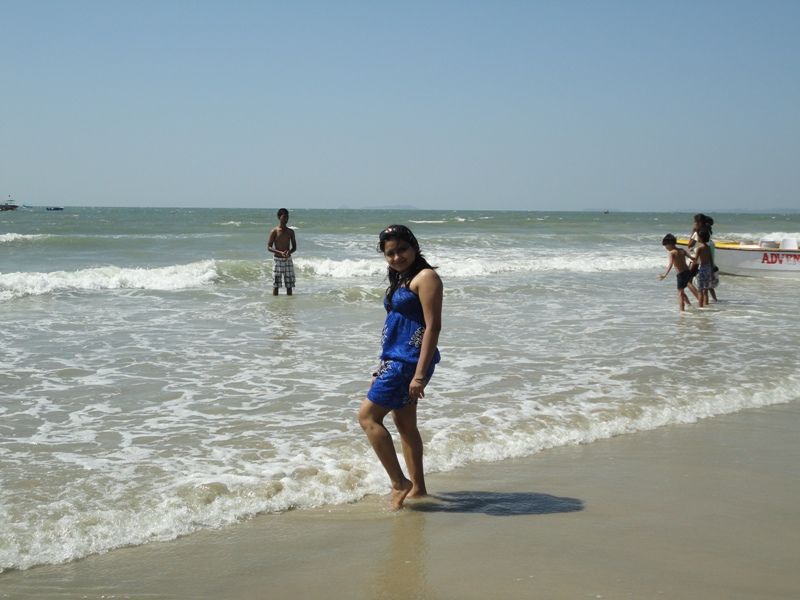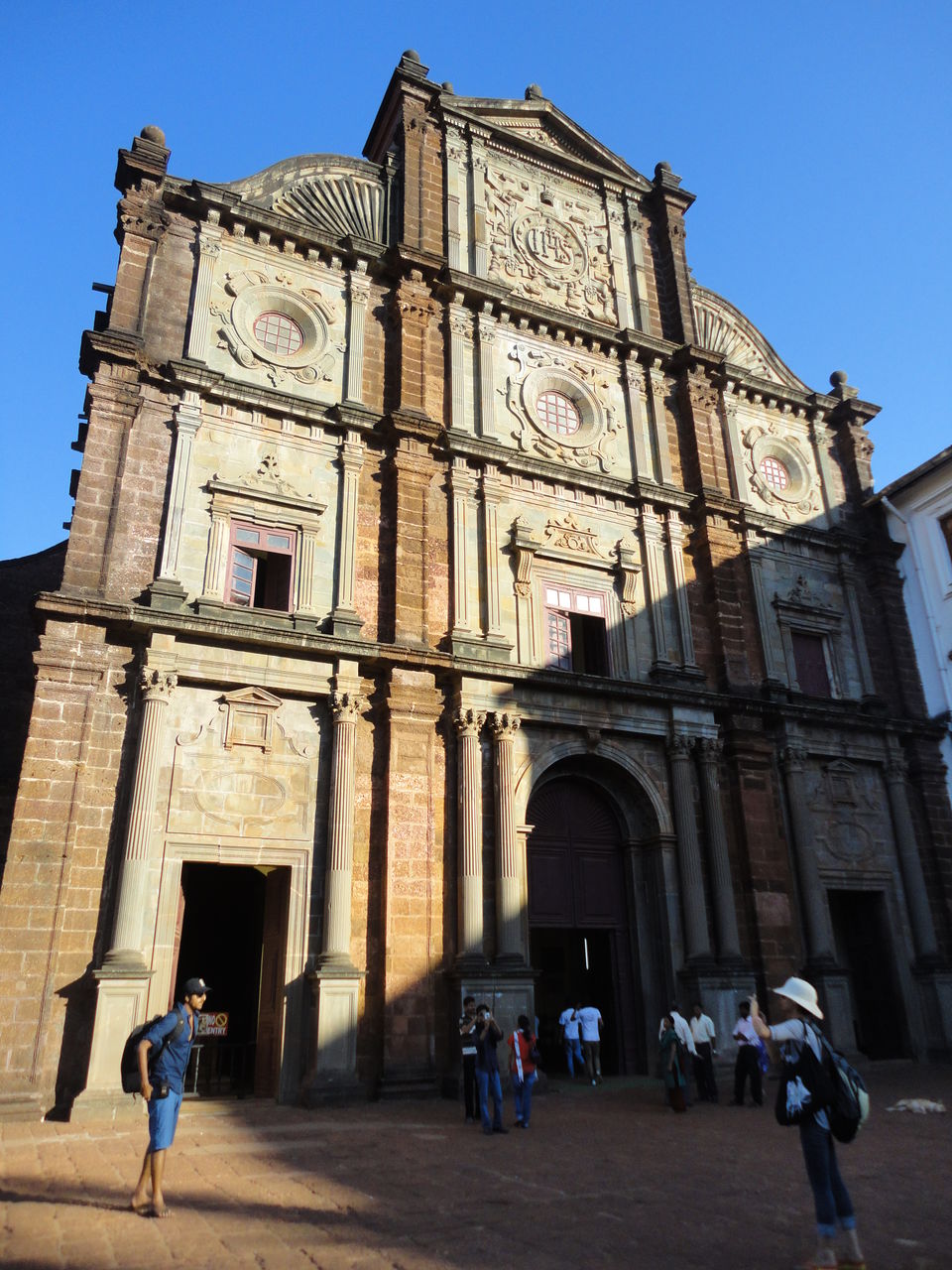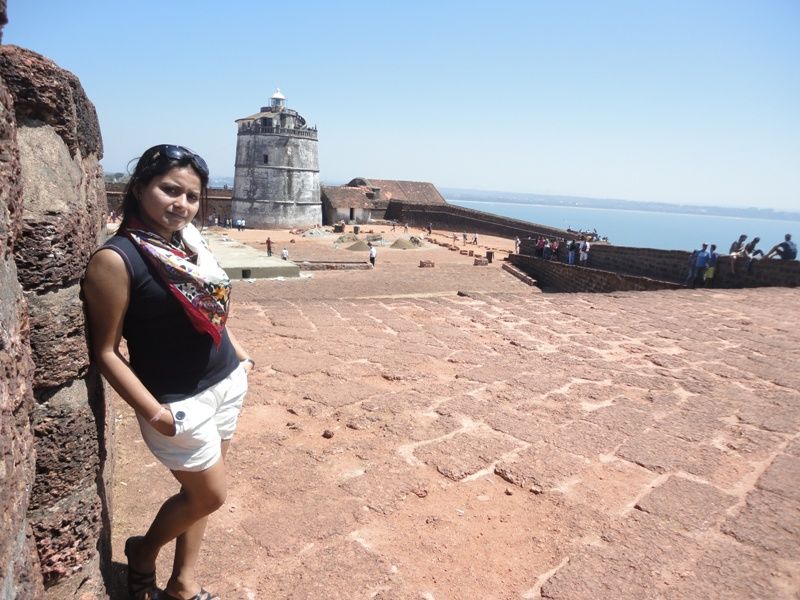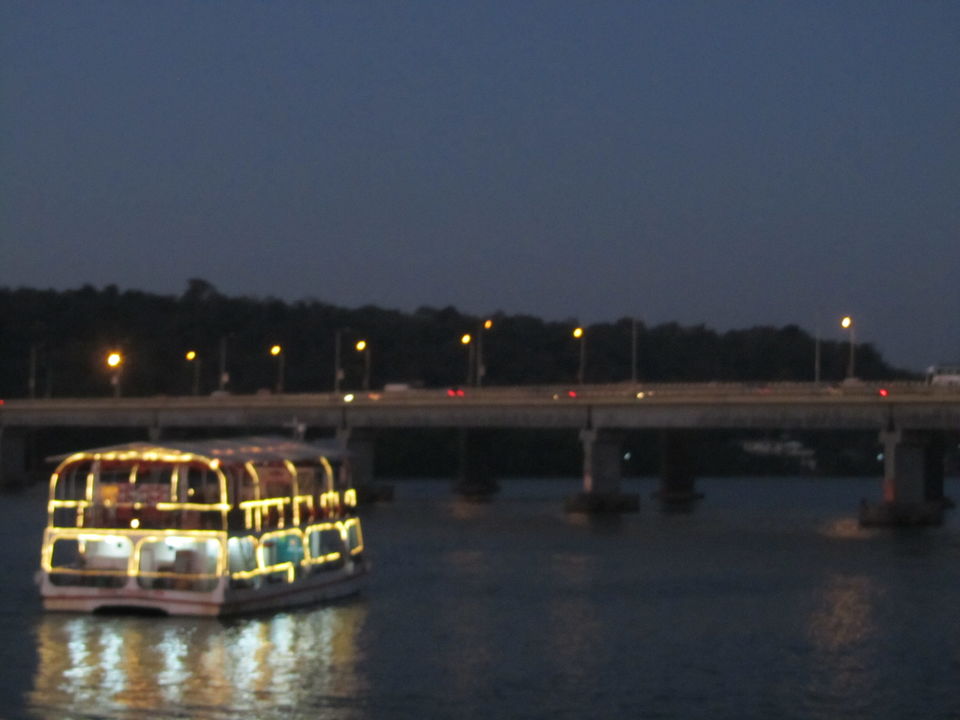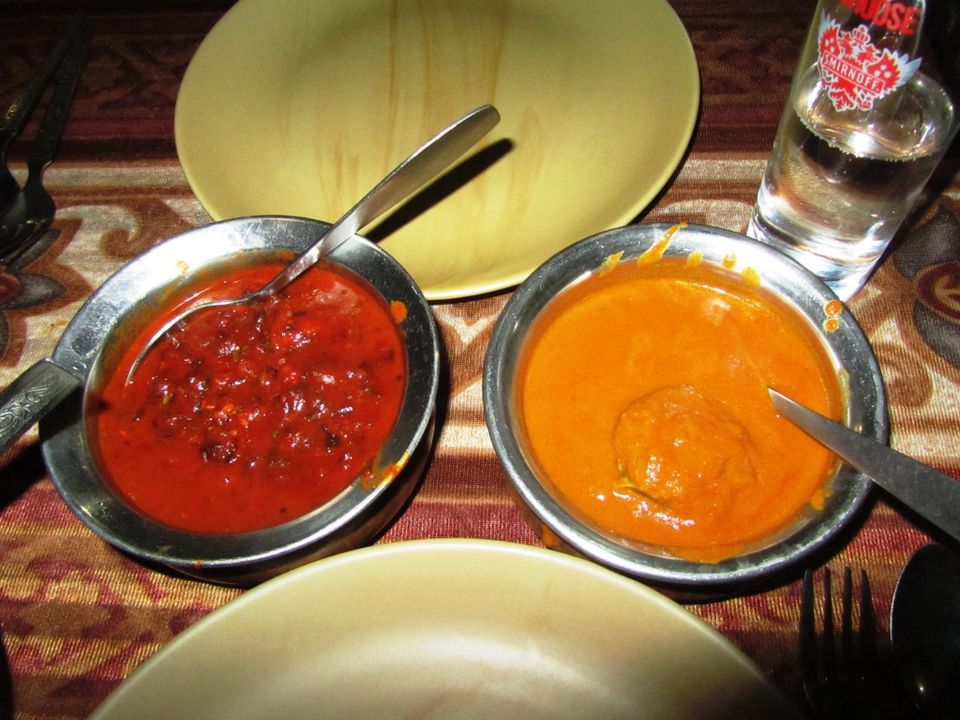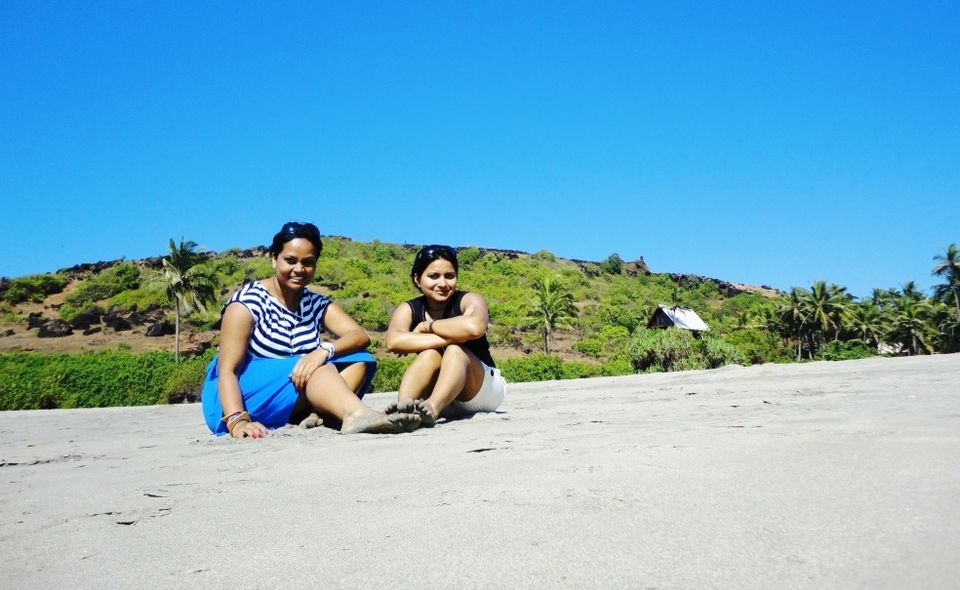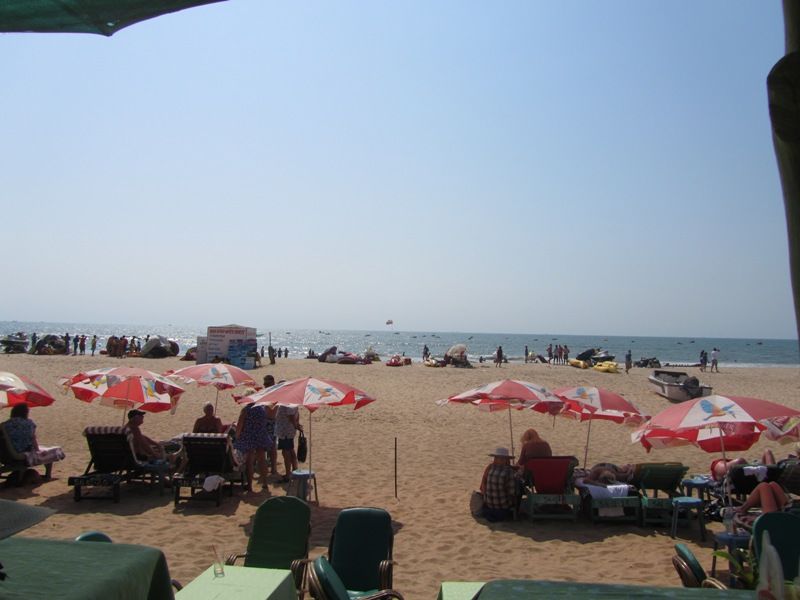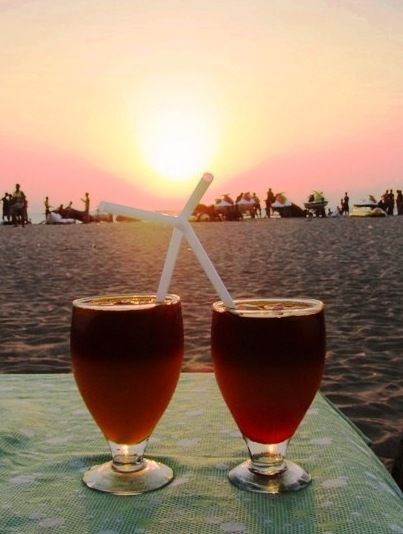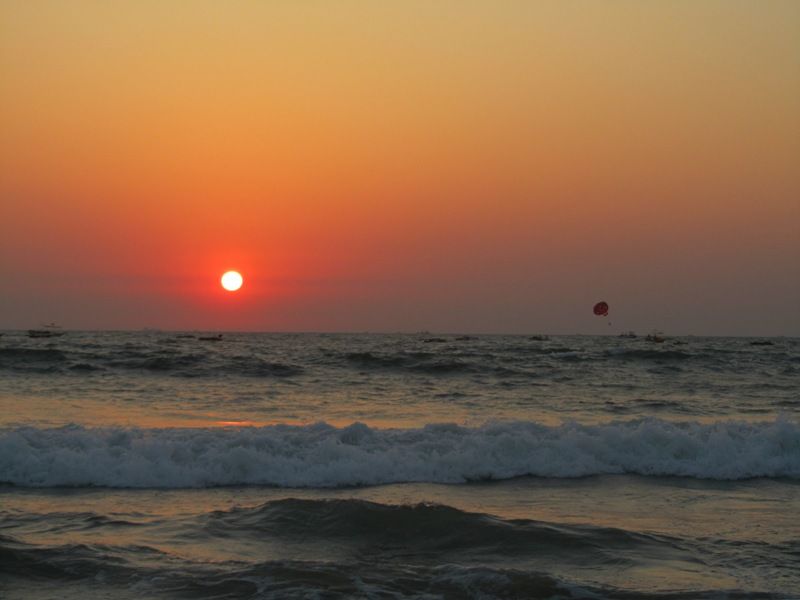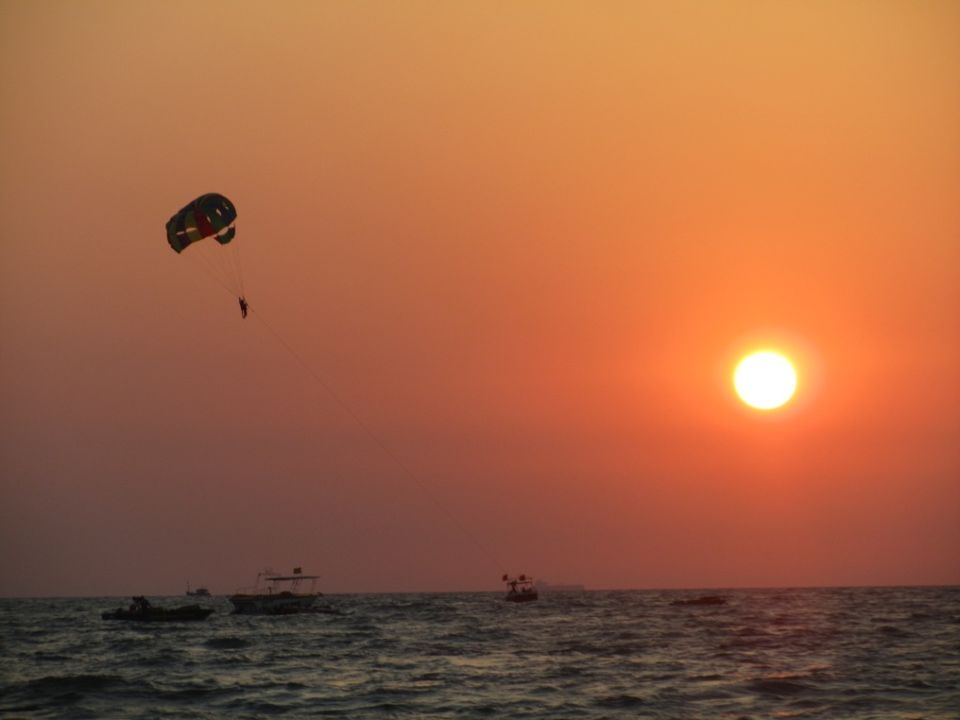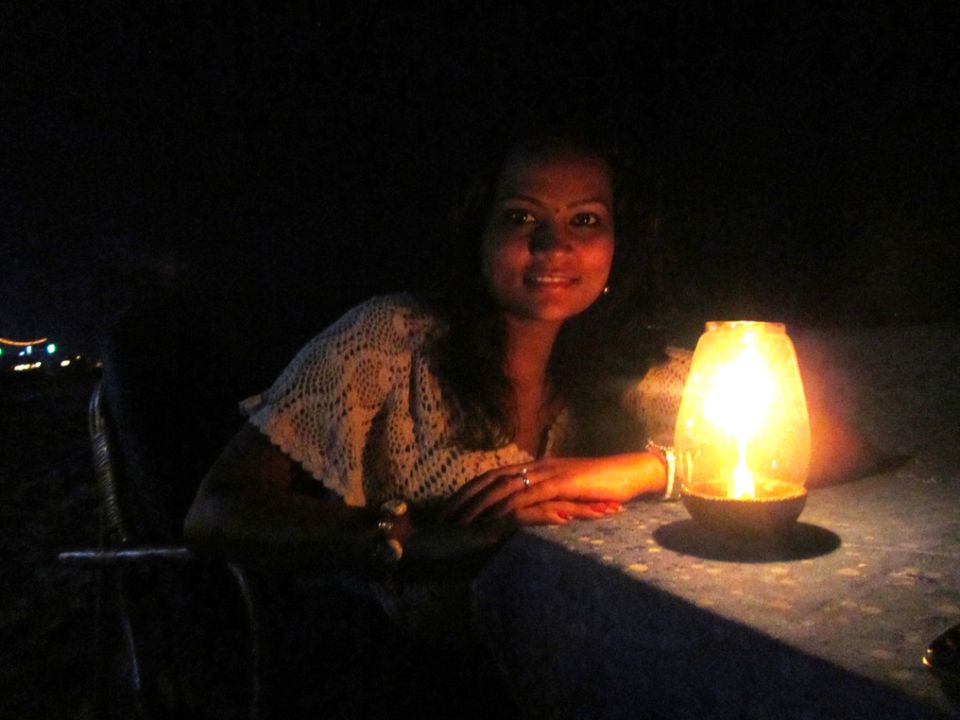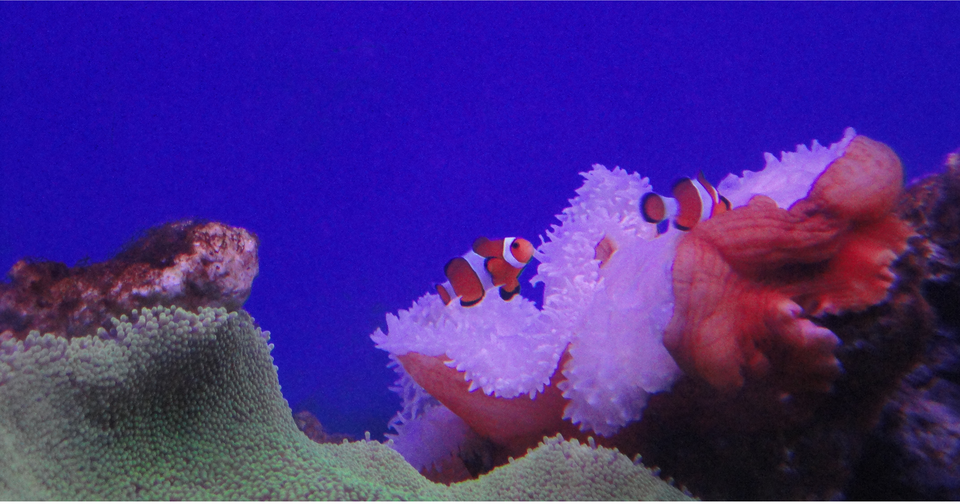 There is freedom in the air you breathe. You can feel all your stress leaving you the moment you step into this magic land. Goa is India's smallest state located in the western coast, renowned for its beaches and attracting more than 2 million tourists annually.
We were determined to make this trip happen…..basically this was our first trip alone (without anybody else's support). Super excited as we were when we boarded the train (Yes… this was a budget trip J), we reached Goa after a long journey of 1.5 days, also making friends with a sweet happily married Bengali couple along the journey.
Day 1: As we got off at Madgaon Station, we soon booked a prepaid cab and headed towards our destination, Candolim. Soon we were out on the streets with a rented Activa to explore the Arpora flea market at night. So confident we were that we will manage with the bike but it turned out to be a life threatening yet thrilling struggle for the first few kilometers (Given the fact that one of us knew nothing about driving and the other was sitting on the driver seat after 6-7 years that too with a pillion). After some taunting and scolding from other fellow drivers on the streets and some unwanted attention from few pairs of eyes we made it to the destination. It was madly crowded. We seemed to be lost in the crowd. We waded through the sea of enthusiastic crowd, shopping for little nothings here and there and having some heart (rather than stomach) quenching sushi and Chicken Roast.After exhausting all our cash, we knew it was time for us to go back (not being overly adventurous and bold) and call it a day (Day 1). Oh, how can I forget to mention, the time spent on the Candolim beach at night enjoying the peaceful moonlit night by the seaside before saying goodnight to our first day.
Day 2: Now the actual fun starts as we gear up for our full day trip around old Goa churches and temples and forts as we had booked two seats for ourselves in a local travels package through our hotel for the day.The weather was perfectly sunny as we started off.The first location was Dona Paula beach, which is named after the daughter of a Portuguese Viceroy of Sri Lanka. It is a popular tourist attraction and a well known film shooting place as well (very recently a sequence from Singham and previously a popular film Ek duje ke liye were shot here).Next we headed to the marine aquarium to have look at the diverse marine life. It was time for lunch now!!! Had a sumptuous meal of Goan fish curry and rice and some chilled beer.Next stop, Colva beach. It was a beautiful beach with white sand and palm trees in the background, a perfect place for some photo session.
Thereafter we were taken to the famous churches of Old Goa, The Basilica of Bom Jesus and The Se Cathedral. The Basilica houses the mortal remains of St. Francis Xavier and is a UNESCO world heritage site.The Se Cathedral is one of the largest churches in Asia and the seat of the Patriarch of the East Indies. It is dedicated to Catherine of Alexandria.
Thereafter we visited few temples in Goa like Shanta Durg Temple etc. (Ladies please note that few temples in Goa do not permit entrance in short dresses!!!….:-P) and then finally reached for our last attraction of the day, the sunset river cruise on the river Mandovi starting from the Santa Monica Jetty.
After standing in a huge queue (although tickets were already purchased by our operator) we stepped into one of the launch and seated ourselves on one side. We realized in no time that there was a hugely diverse crowd onboard and we were probably the only two single girls by themselves drawing unwanted attention. As the cruise started we started getting cold but the live performances by locals had warmed up the atmosphere. Later there were people dancing to the tunes played by the DJ and so the party ended on a high as we reached back to the jetty.
On reaching back to our hotel we quickly freshened up and went out on foot to explore a cozy place for dinner and landed up at a local restaurant full of only foreigners (except us) feeling like being in a different country altogether. We relished on the local speciality, shark vindaloo and goan fish curry and thus ended our long day on a happy note.
Day 3: This day was booked for a North Goa trip with the same travel operator. Dressed soberly today (keeping in mind previous day's experience) we were on the roads in the morning. The first location was Coco beach for dolphin trip, and we also had a glimpse of the Kingfisher Villa enroute. We went past a jail and a big bungalow which had been used in the movie Haseena Maan Jayegi, while going into deep sea in search of Dolphins. After a long wait we could finally see a few dolphins (rather only the fins on their backs) here and there. But the boat ride was refreshing even though dolphins are not much visible. Next stop was the famous Fort Aguada overlooking the Vagator beach. One part of the fort also houses the luxurious Taj Vivanta.  This was a posing paradise for us :-P !!!
Later we landed on Vagator beach, a beautiful small beach to laze around and spend some quality time (wish to stay here on my next visit to this magic land). Needless to say we didn't miss out on our photography sessions.
Post lunch our destination was Anjuna Beach. By the time we reached there it was quite hot in the afternoon. So only a few clicks there and we were ready to get back to the bus. Anjuna is also known for its famous flea market which happens only on Wednesdays.
Last destination for the day was the famous Calangute beach. It was a market place in true sense. Hustling and bustling with people of diverse culture. Not a great place to laze around. Though we walked along the beach to quite a far off distance and had enough curious eyes following us as two girls were walking on the beach into the sunset (don't get me wrong… not that type.. :-P).
Finally on reaching our hotel we checked out of it and moved to one of the most posh areas of Goa, Tito's Lane, Baga beach it was!!! We checked into our new hotel (Ancora Guest House, again booked through internet) which turned out to be above our expectations (given the small shady entrance at first) as it was located a few blocks away from Tito's, the famous pub in Goa and also for the huge road side room at a nominal rate. This was our best bargain in Goa!!!
Soon we freshened up and were out on the streets shopping for little nothings and then landed on the beach (2-3 mins walk from the hotel). We chose the closest shack (Blue Star) to rest our tired bodies yet excited souls for a wonderful evening ahead. The staff was very welcoming and friendly and made us more comfortable than anywhere before.
There was light music played behind as we sat on recliners on the beach with a small table and a candle in front of us and a few drinks with awesomely fresh seafood platters. That was perfect to get anyone high on life!!! With nightfall there was more and more fireworks going on as people celebrated their special occasions. There were few local kids doing live fire shows on the beach in front of us. The entire surrounding was magical. Before heading towards our hotel we couldn't help ourselves but sit on the cool sand overlooking the moon's reflection on the sea waves and soak in the serenity. This was the best night in Goa for us.
Day 4: Sadly this was our last day in Goa, planned for water sports and lazying on the beach. Quite early in the morning (around 9 or 10, ya that's really early for a party town) we were on the beach for some adventure. Parasailing was something we wanted to try the most so there we were with another group on board the boat and into the deep sea. Well honestly my heartbeat had gone up until it was my chance to go up in the air!!! This was a fun ride, with the sudden naughty dips in the water and again soaring up in the sky (the boatmen gave us at an extra cost as an add-on). The day was then spent playing around in the water and getting tanned (inevitable side effect of a beach holiday).
Lunch today was special, as we chose our platter (Crab Curry -Goan style) and got it prepared specially at our favorite place, the Blue Star shack. We sat there to get a foot massage and relish the sunset post lunch with a cocktail in hand. Life cannot get any better, was the only thought in our minds then.
Finally came our last evening at Goa. Sad yet refreshed we spent the evening at the same shack with more delicious food to savor and more magical moments to cherish. At last bade goodbye to the friendly staff and walked to our hotel and slept with a smile on our face. J
Day 5: We woke up late as we were leaving today by an afternoon flight. Packed our bags and looked for a heavy brunch and finally settled for a full English breakfast with some smoothies to add on to the pleasure. Soon we were in the taxi on our way to the airport with an aching heart when a sudden comment from the taxi driver made us go in shock and then burst into laughter. The taxi driver being very friendly started off with asking how our trip was and where we were from and then he dropped a bomb asking if we were MARRIED (to each other… ROFL)…..Tauba Tauba!!!
So here ends the adventurous and exciting break of two small town girls giving way to a new life with wings to fly far.
Goodbye Goa…… we are sure to return!!!