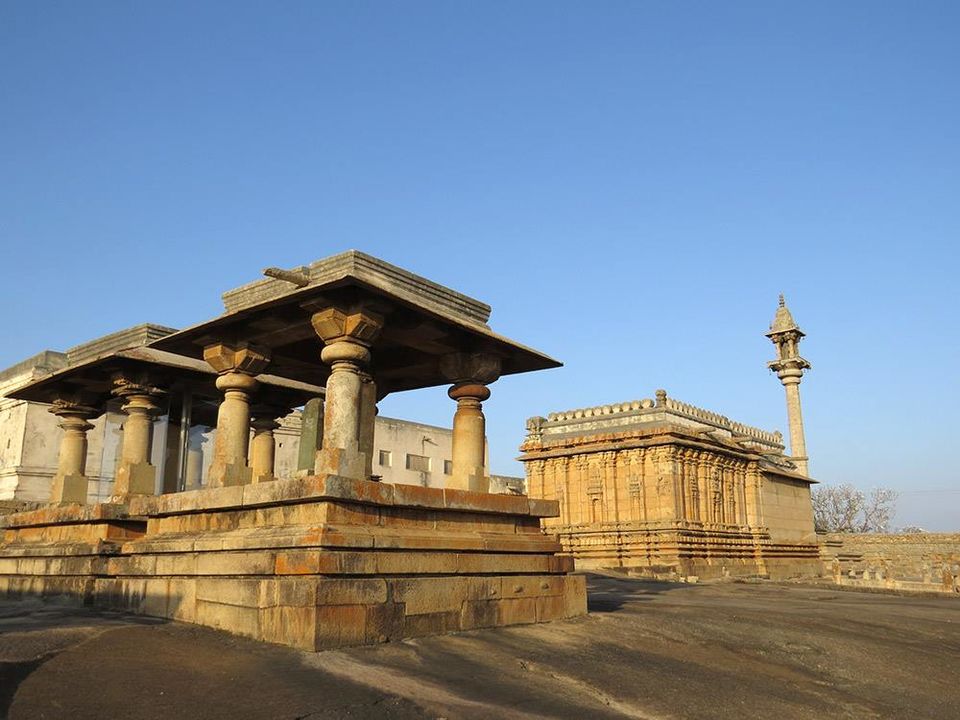 India has seen rise and fall of many kingdoms. Karnataka itself has witnessed some of the powerful reigns throughout the history. From Vijayanagra kingdom to Hoysalas and Chalukyas, all of them created everlasting memories in form of temples. These temples are known for their grand architectures and the building style differs according to the dynasty that took charge of finishing these structures.
Hassan is famous for its enchanting beauty, lovely scenery of The Western Ghats and some of the most beautiful temple architecture. Hassan boasts of a different family of temples built by the prosperous Hoysala rulers. The Hoysalas ruled this region between 11th and 14th centuries. Today Hassan boasts of these mighty temples that are spread across acres of land. For someone who is a sucker for history, art and architecture, there is nothing better than trailing the temples of Hassan District.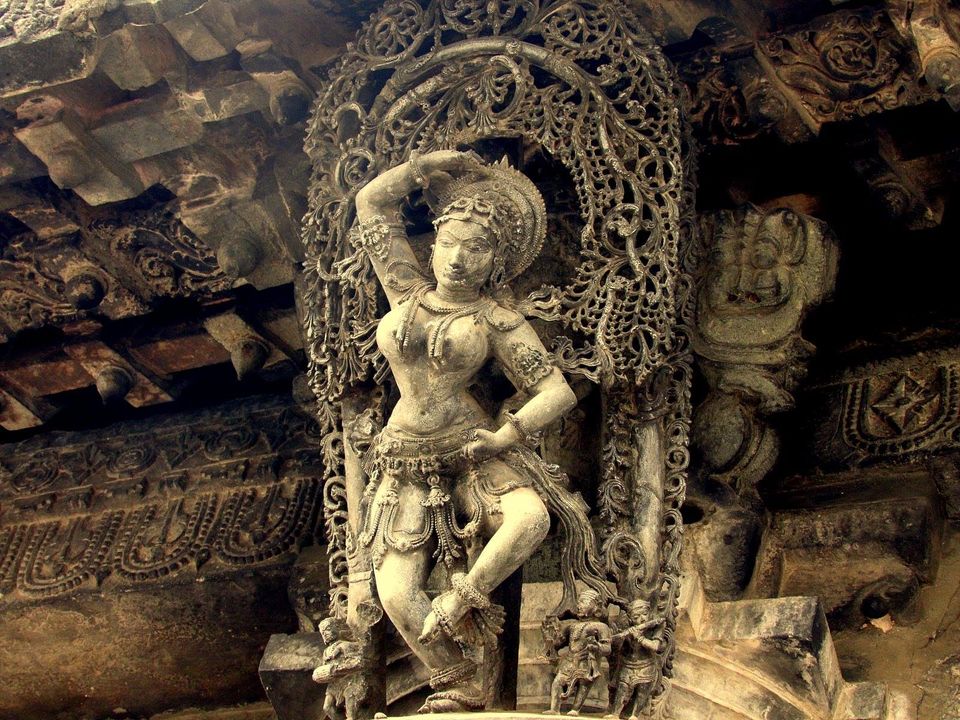 Hassan is located at a distance of six hours from Bangalore which makes it a perfect weekend destination. Trains run at regular intervals between Bangalore and Hassan and a ticket in general compartment costs only 60 bucks. Once you arrive Hassan, take an auto for the bus stand from where you'll find a number of buses plying to Halebidu, Beluru and Shrawanbelagola. There are frequent buses running from Halebidu to Beluru and vice versa.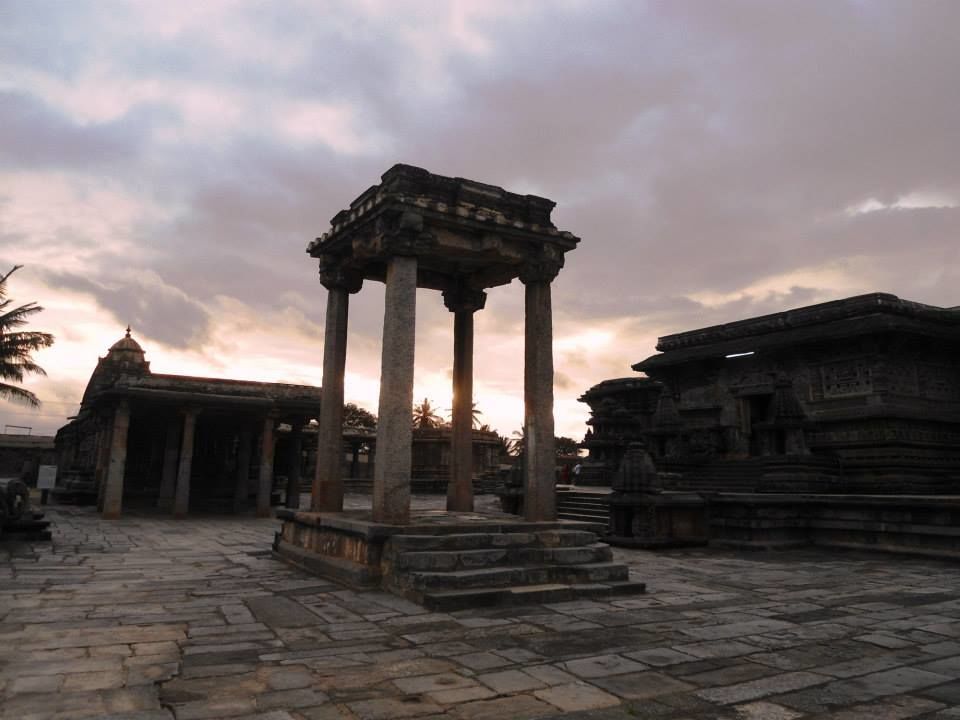 Beluru is half an hour away from Hassan and is a popular Hindu pilgrimage revered for Channakeshawa Temple. Dedicated to Lord Vishnu, this temple was built was King Vishnuvardhana and it took 103 years to complete. While a part of temple is under renovation, the amazing and detailed carvings on the walls of the temple are simply breathtaking. You can find a bus for Beluru from Hassan bus stand.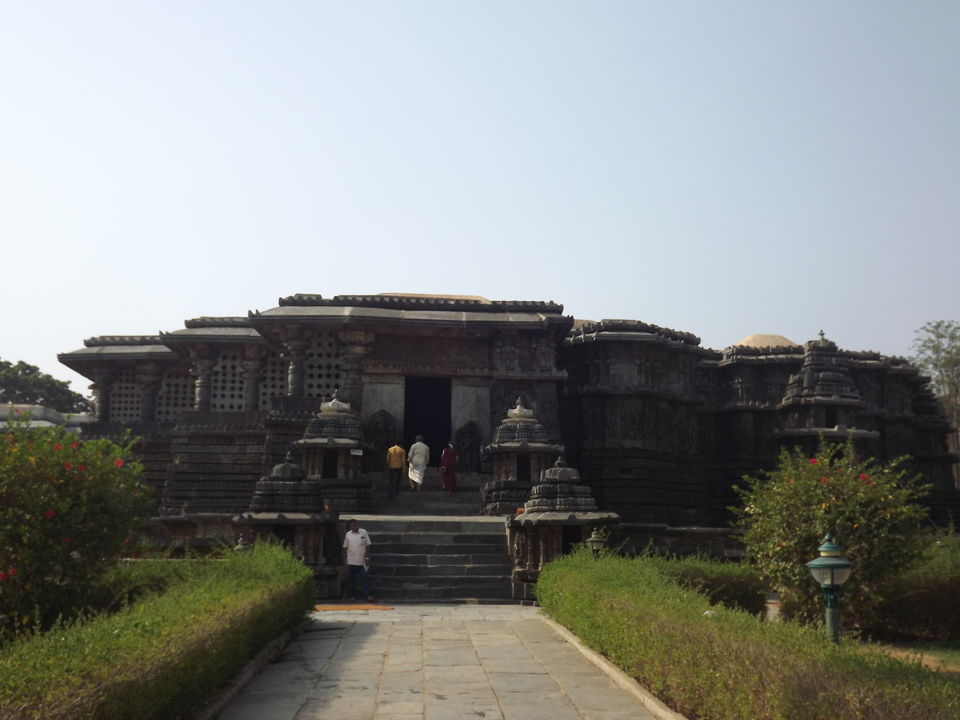 From Beluru temple, you'll find buses going to Halebidu. Halebidu was the capital of Hoysala dynasty in the 12th century. The two main temples, Hoysaleshwara and Kedaraeshwara are now in ruins but you can feel the magnificence through the design and the detailed carvings on the outer and inner walls of the temple. Hoysalaeshwara temple is dedicated to Lord Shiva and has two shrines dedicated to the mighty rulers of this dynasty.
Basadihalli is 15 kilometres away from Halebidu and is famous for three Jain temples dedicated to Parshavnatha, Shantinatha and Adinatha. These temples were built during 12th century. The temples are filled with beautiful majestic pillars and intricately carved ceilings.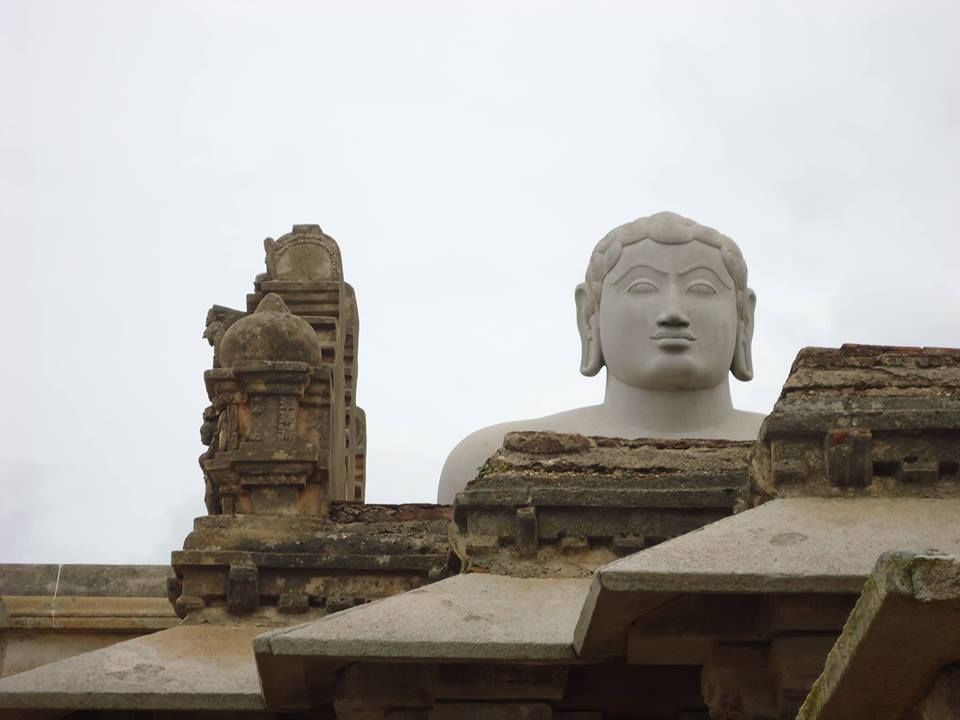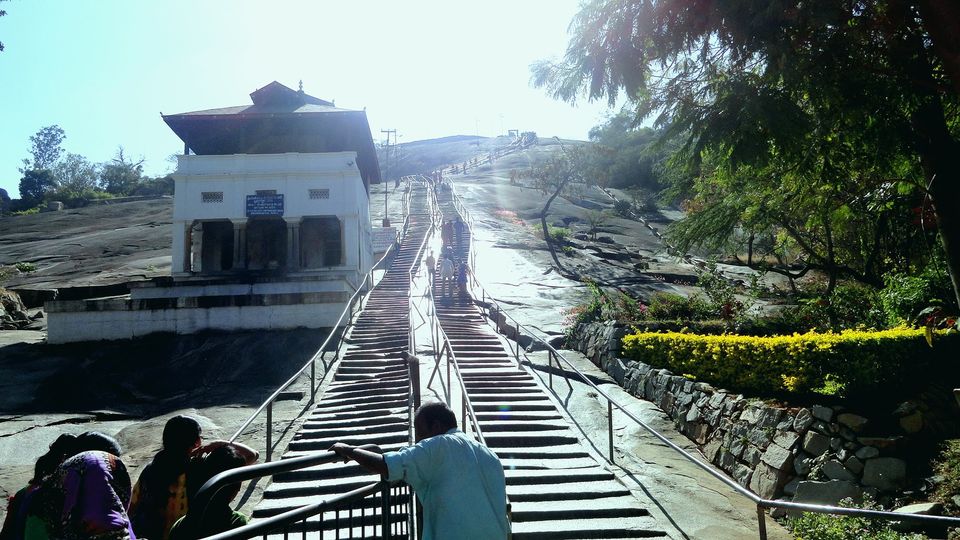 The most revered Jain site is Shrawanbelagola. It is famous for the mighty 18 feet structure of Lord Bahubali who was the son of Lord Adinath. Lord Bahubali's structure is the world's largest monolithic idol. This temple alone requires an entire day as one has to climb 600 steps to reach the main complex that is located on a hilltop.
There are a number of lesser known temples in Hassan District that you can explore over a time of 3 to 4 days. It is recommended to hire a guide at Halebidu and Beluru so that you can understand the legacy and the history of the temples.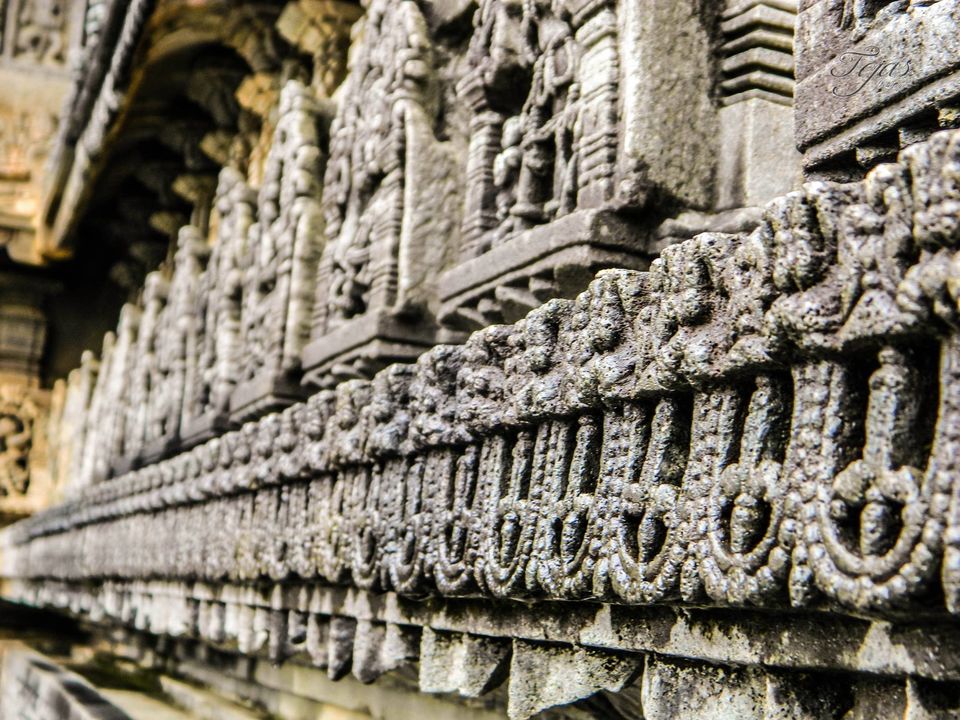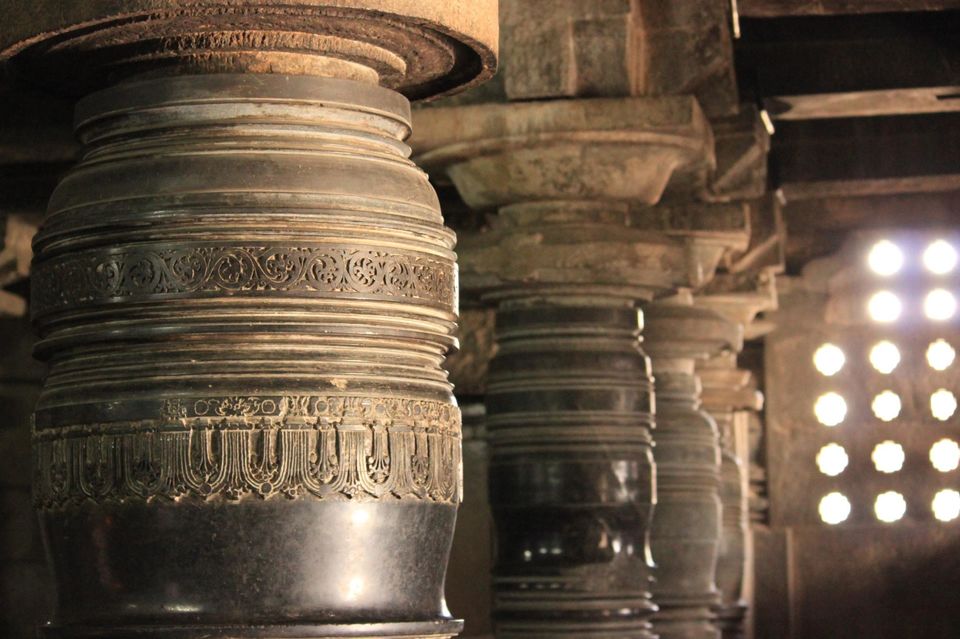 How to reach
Hassan is 180 km from Bangalore and 119 km from Mysore. You can easily find a bus or a train for from all the major locations of Karnataka.
Stay
Hassan is the recommended stop where you can stay for the night and explore the nearby areas. There are hotels and resorts where you can stay depending on your budget.
Read more on my blog - Unorganized Chaos