Many people these days are fascinated by camping as it includes the music with bonfire, gazing at stars late night and peaceful sleep in the lap of nature. But the busy metropolitan life makes it little difficult to plan such camping away from city lights. But we say that overnight camping near Delhi NCR is now possible with Shikhar Adventure Park Gurugram.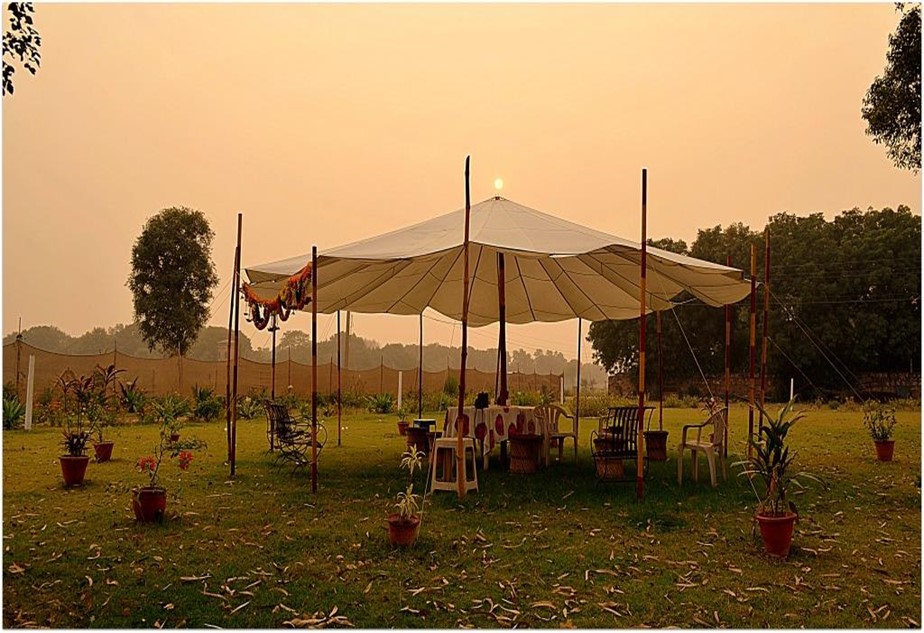 Spread over 4.5 acres, Shikhar Adventure Park gives you space to enjoy camping in Alpine tents with your friends, family, and corporate activities too. It is an ideal place to cherish the open sky and bit of tranquillity. It can be planned easily over the weekend where you can reach by late afternoon. Our team members we'll be available to welcome you a guide through the complete program. Here you can enjoy different activities like some adventure, some entertainment or planned team activities. You can also relive your childhood by playing musical games, tug of war, blindfold, and many others. If you are sports enthusiasts then also, we have complete kits for you to play cricket, volleyball badminton or football.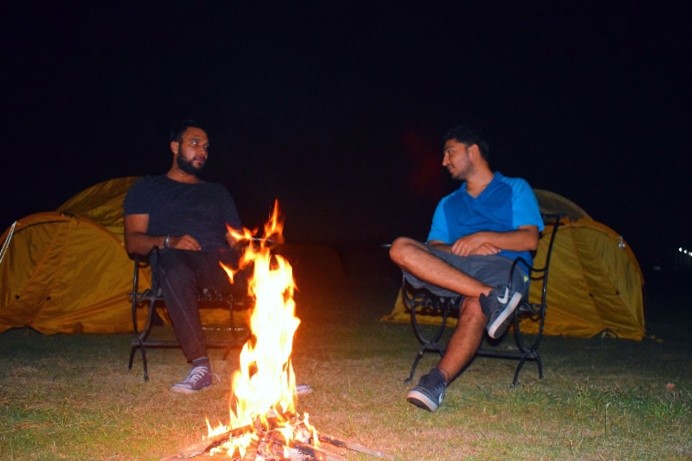 Along with gaming and adventure we also organize many arts and craft activities and provide village experience. These artistic activities are taught first by the instructors and then done accordingly. The fun part is not just this, sometimes we prompt a random competition as well. You can also try your hands-on potter's wheel to make different pots. It will be little messy, but it will be fun to learn new things.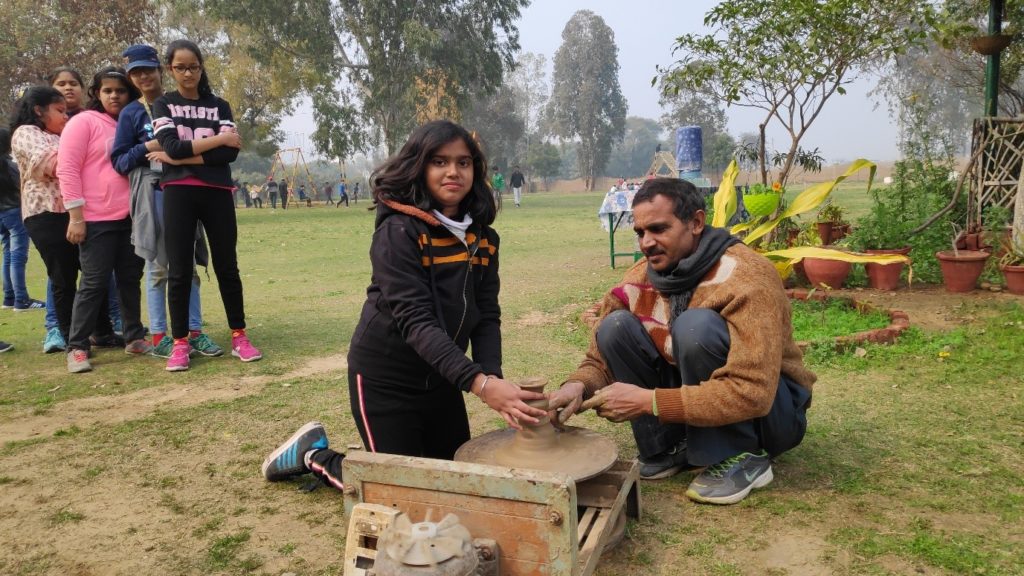 At Shikhar Adventure Park, there is something for everyone with every age. There will be hardly any adventure parks around Delhi that provide so many activities at one place. Our complete area is divided into different sections so that each type of activities has its own space. People from and around Delhi, Gurugram and Faridabad also plan day outing here to enjoy the whole day by indulging in lots of activities.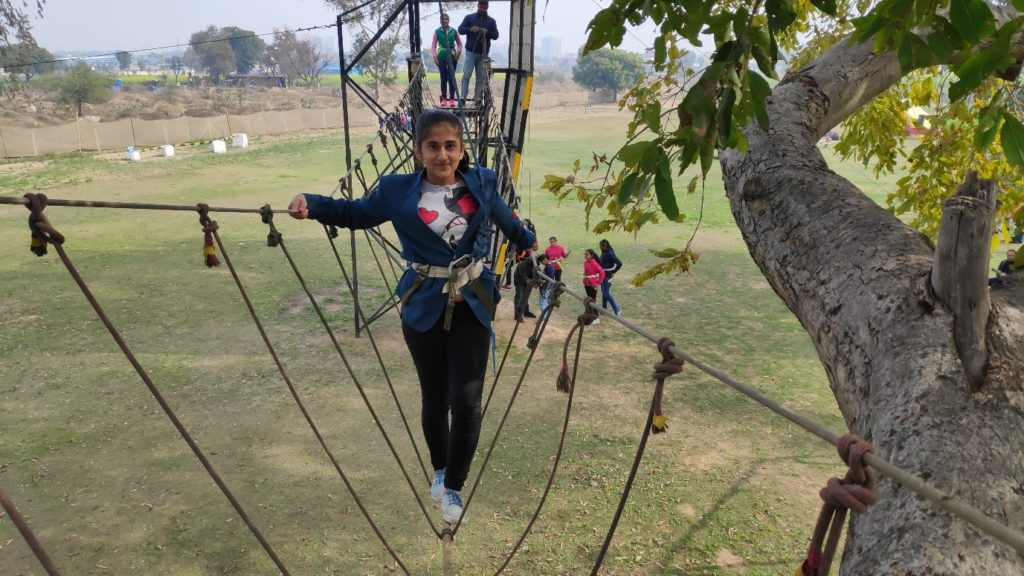 After the gaming and other activities, we have some leisure time too with bonfire at camping site. There will be power pack music and dancing for the group. Here we can include snack party if you want to add it in your itinerary. Later after dinner, we can call off the day for the activities. You can sleep or can have overnight chit chats with your people. But we must suggest resting as next day will start with a memorable cycle ride to Sultanpur Bird sanctuary.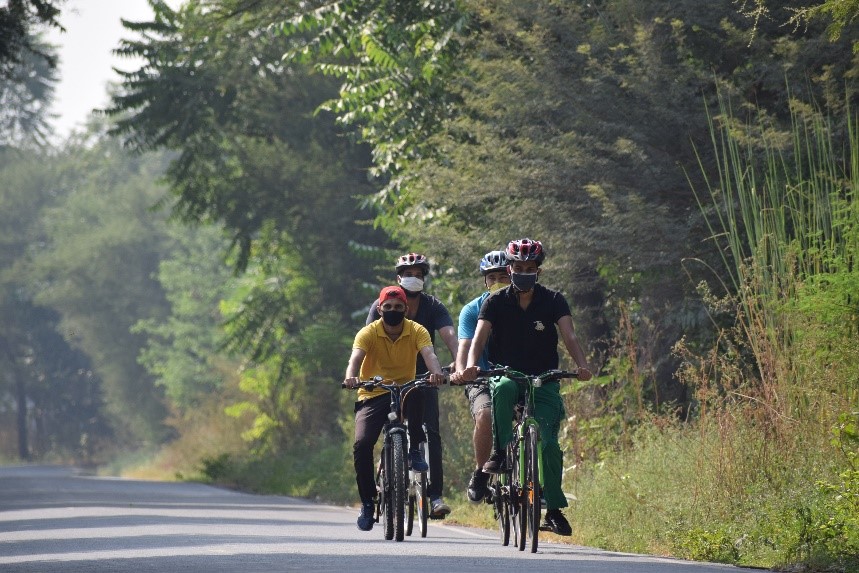 In the morning, we'll have a refreshing yoga session for the fitness enthusiasts followed by tea. Later we'll get ready for cycling session to Sultanpur, where you can witness more than 100 species of birds. Afterwards, we'll ride back to our camps at Shikhar Adventure park where you can relax and have breakfast before departure.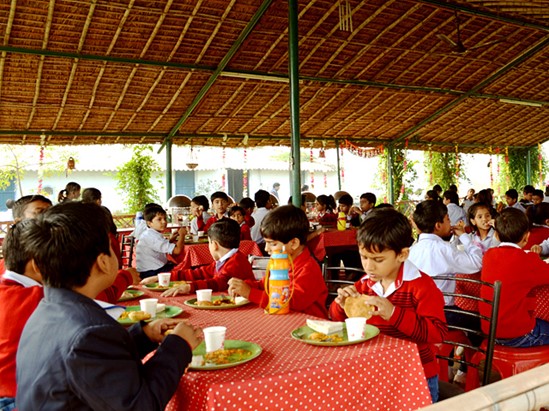 This adventure park in Gurugram, is owned by renowned Shikhar Travels with an idea of providing small scale of real adventures so that people in NCR can enjoy it conveniently. It is located in a pleasing and peaceful area near Wazipur Village, which nearly 30 mins drive from Gurugram, and 1 hr 30 mins drive from New Delhi and Faridabad.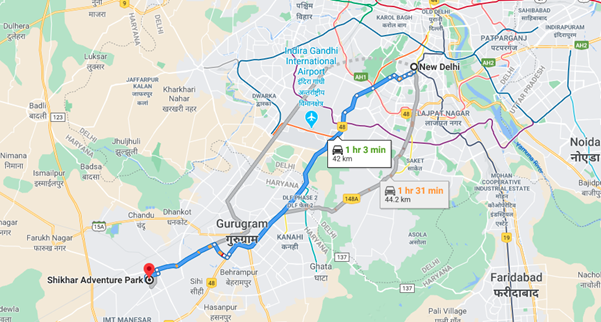 Educational Outings , Corporate Outings , Family Outings