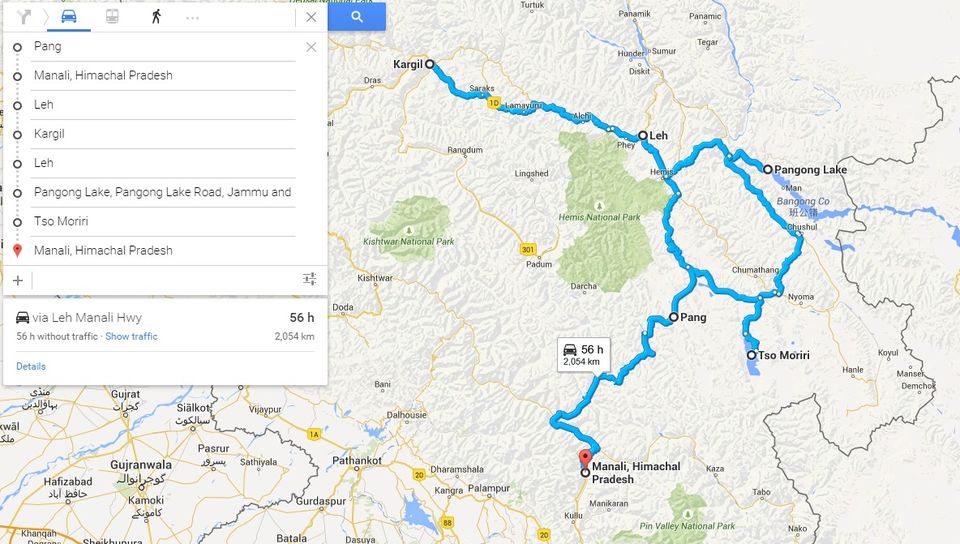 Constricted paths with no tarmac on it, fright of falling stones from one side and the fear of falling downhill from the other, spine chilling cold, Acute Mountain Sickness (AMS), God forbid any accident, what if the motorcycle breaks down in the middle of nowhere?,,
Versus…
Escape from monotony, the ride, breathtaking views, fresh air, adrenaline rush, testing your guts and a story for the lifetime,
has been the deliberation inside the skull over the past couple of weeks. I never knew, planning a road-trip to Leh could do this to me. After all the preliminary planning, research, feedback from experienced riders (significant as well as irrelevant), cancellations  by friends and innumerable changes in the itinerary, a group of five guys is all set to take on the mighty mountain ranges and the dreading passes of the Leh, Ladakh valley beginning this weekend.
Starting from Manali, we will ride through the giant ranges of Zanskar and Ladakh and explore the beauty as well as raw challenges posed by the valley. Cannot wait to experience a dip in either of the Pangong or Tso Moriri lakes, attempt to flap wings and fly at Khardungla pass, a walk at the Nubra valley desert and an out of the world experience at the magnetic hill.
But most importantly find an experience that I could call my own.
Enough of reading up the experiences, it is time soon to write my own.