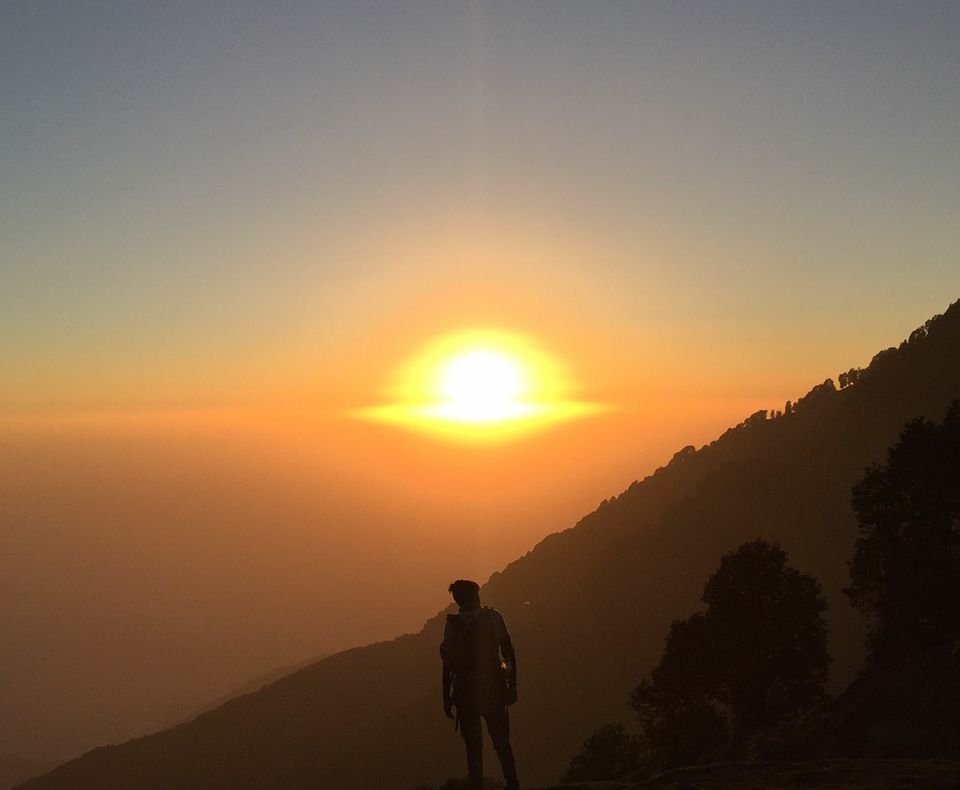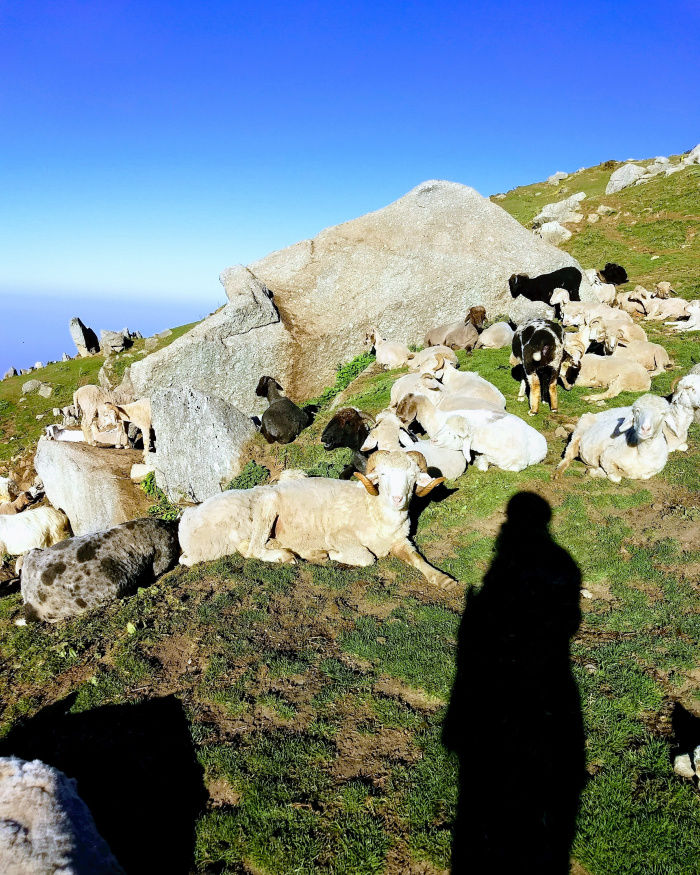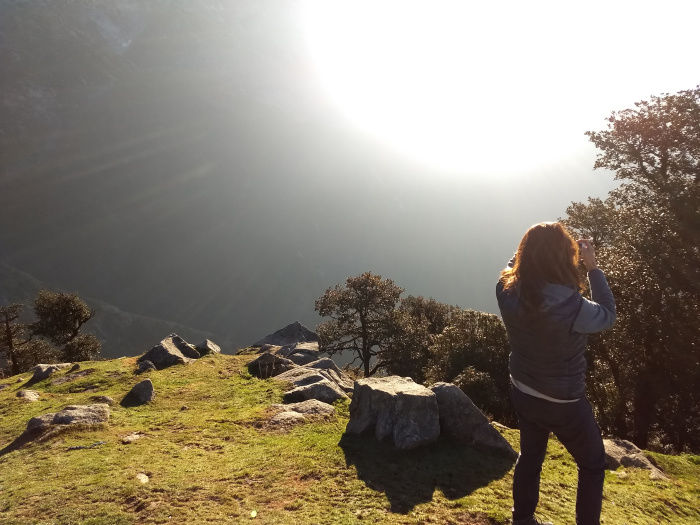 Few of my favorite pictures from the time I trekked to Triund! The place is flocked by so many goats and loud tourists alike, it's astonishing!
In October 2017, I took my first ever self planned trip to Himachal Pradesh. Trekking to Triund was one of the most supreme activity I was looking forward to. I had it all figured out, along with the help of some good people I met at Zostel Dharamkot. (Side note: I highly recommend staying at Zostel when in Mcleodganj, especially if you plan to trek Triund since the trail starts right behind their property. Also, the hospitality and people do not disappoint.)
On the night before the trek, my uterus decided it'd be a good time to let me know I ain't pregnant. As if the trek wasn't difficult enough, my periods definitely made it an arduous journey. I was advised by a friend to go up to Snowline, which is further up from Triund, to avoid the raucous weekend crowd. But alas, I was so exhausted and the fact that I could reach Triund itself was a victory for me!
On our way up, we stopped by this intriguing place wherein my chai thirsty soul was satisfied to the fullest!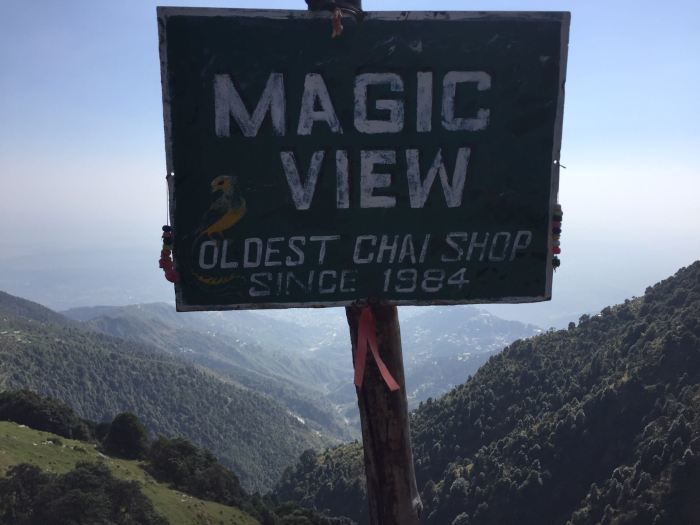 Up there, all I did was relax and breathe in the fresh unadulterated air. No work calls, no impending deadlines, no stress, exactly what you'd call a perfect state of mind.
Night time is a magical affair up here, with a blanket of stars up in the sky and a light breeze that calms and soothes your soul.. until the aforementioned raucous crowd decides to play Punjabi songs as loud as they can.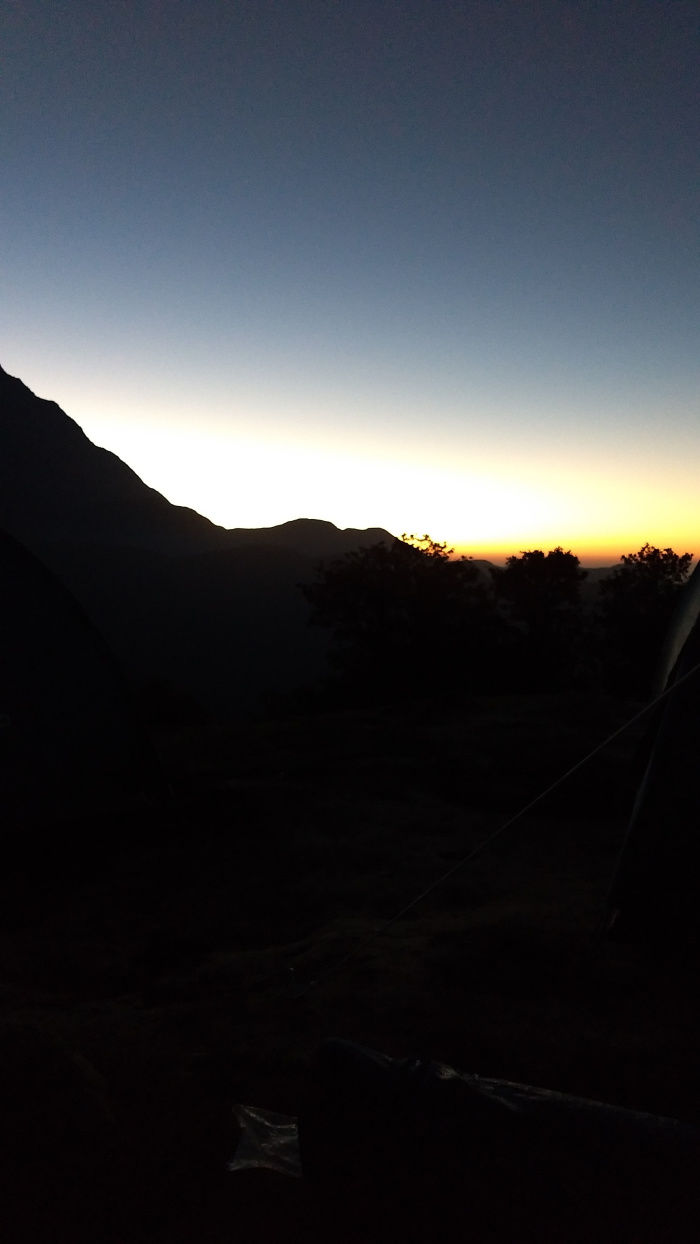 The early morning sun rays falling up on the mighty Dhauladhar range is a sight to behold. After a night full of shivering body and chattering teeth, the warmth radiating from the sun is a blessing in disguise. I spent the entirety of that morning soaking up the sun, not minding the tan it was giving me.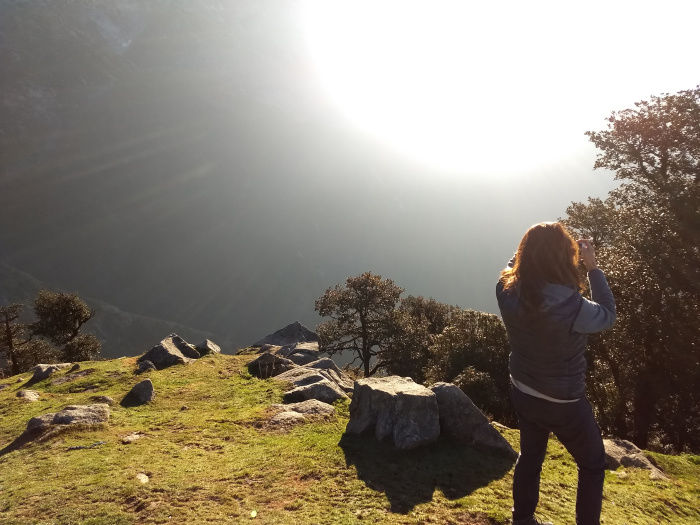 Triund is a definite must place to visit once in your lifetime. Although I would suggest you to go further up to Snowline, which I've heard is pure bliss.
Brief Information:
How to get there: Take a cab until the starting point of the trail i.e. Galu Devi Temple. If you're staying in Zostel, there is a series of steps which shall lead you to the temple saving you cab money.
Duration of trek: 4-5 hours, lesser if you have good stamina and resistance.
Accommodation: Carry your own tent/ rent a tent for RS.500 or lesser/ stay at one of the Government guest house (if available)
Food: There are a few shops at the top selling Maggi, bread, omelette and soups. You can carry your own snacks, but make sure you don't litter.
Bathroom: There's only one bathroom up there which I found, but does not have a water connection owing to the high altitude and tough terrain it's situated at.
What to carry: Make sure you carry as light as you can. Basic necessities like water, snacks, tissues, torch, power backup, sanitizer, medicines and your camping tent (which you can avoid since you can rent a tent) is all you need. Rest of your luggage can be left at your accommodation back in Mcleodganj.
What to wear: Good pair of trekking shoes (easily available in Decathlon), easy to breathe in top and bottom wear, a jacket as it gets really chilly in the night, a beanie and a scarf.
Latest news: The government recently has decided to let only 500 visitors to trek up and only 100 people to camp and stay back in Triund very soon. I'm so glad I visited before this happens! On one hand it's a great thing Indians today travel more within our country but on the other hand, most of these travelers do not give a damn about preserving the natural sanctity of a place. When will we ever learn?
Bonus: Charlie Chaplin once said, "he who feeds a hungry animal feeds his own soul". Go feed them furry doggos up there and watch how they guard and protect you while you stay there.